Borcht didn't start out as a soup made with beets. Originally it was made with wild cow parsnip. Don't believe me? Read on.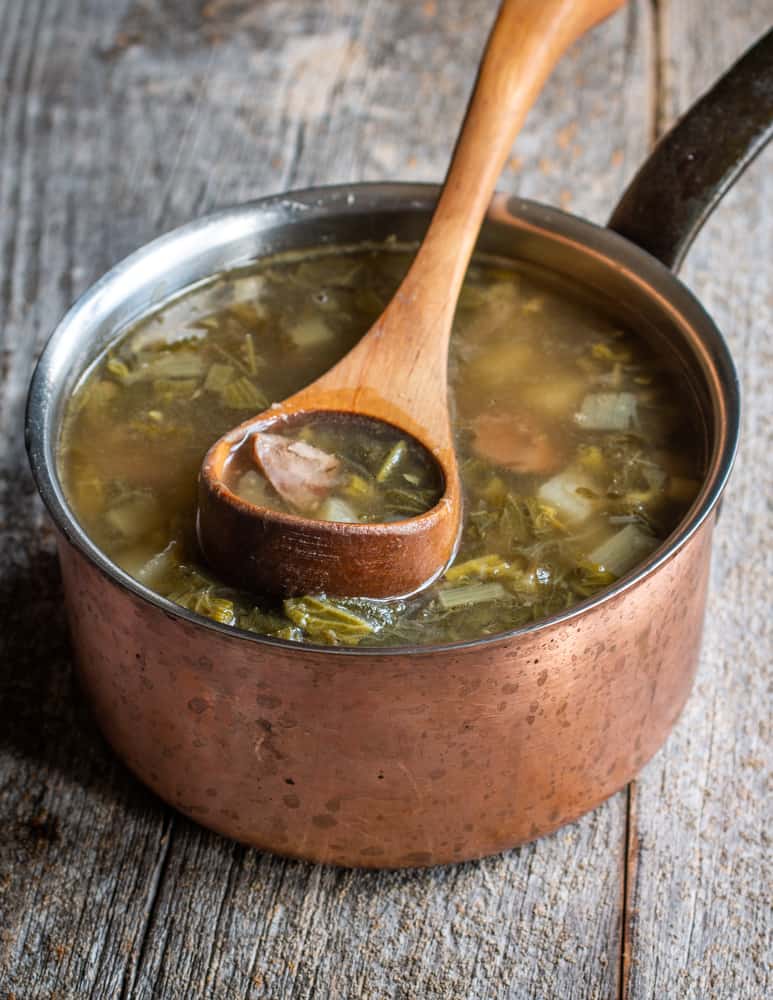 Ukraine has been on everyone's mind lately, so I thought it would be appropriate to dive into their national dish: Borscht (or maybe it's Borshch?).
As random as it might sound, borscht is something I've read about a fair amount about, as the famous tart stew of beets (and all its variations) are inextricably connected to wild food.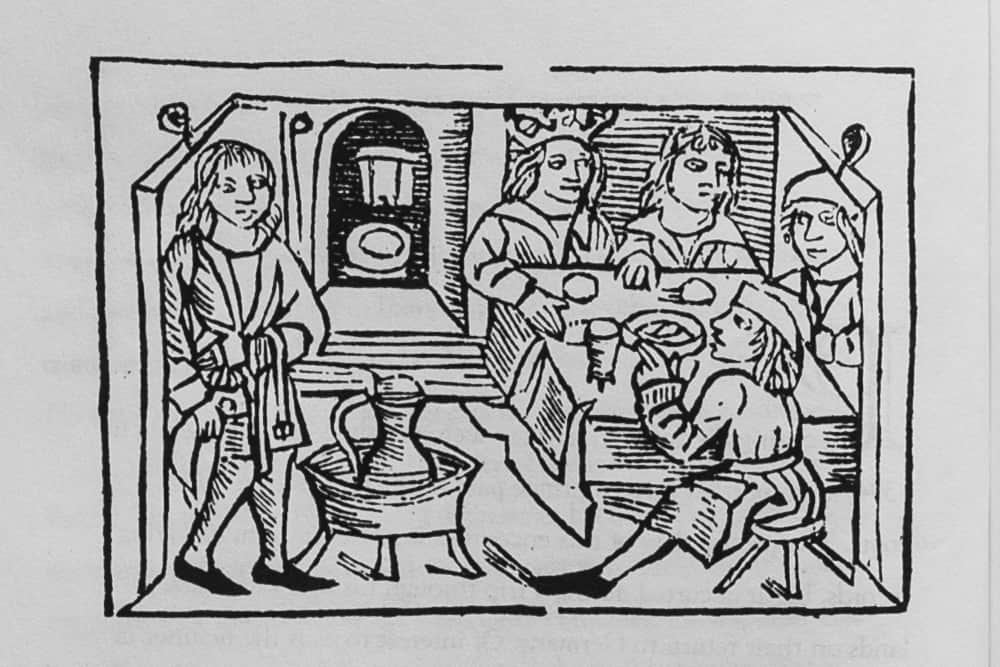 I never knew anyone that ate borscht growing up--I hated beets. It took me until my late twenties to have my first taste during a stage (working for free for a day with the potential for employment) at St. Paul's Moscow on the Hill with Chef Gary Krasner. I thought the soup was ok, but just ok.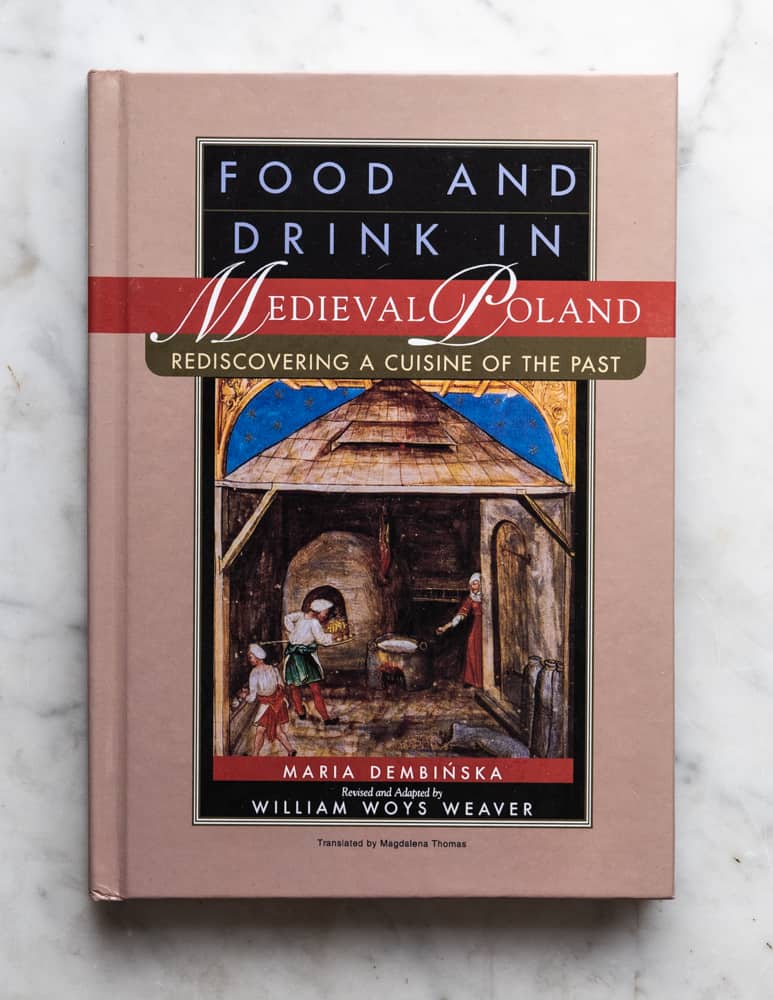 A few years later, I tasted another borscht recipe while I was cooking and styling Chef Lenny Russo's cookbook. At one of our quick office debriefs for the shooting schedule, Chef printed me off a food styling feat: a tri-color borscht, with all the soups ladled into a bowl at the same time so the individual colors stay intact.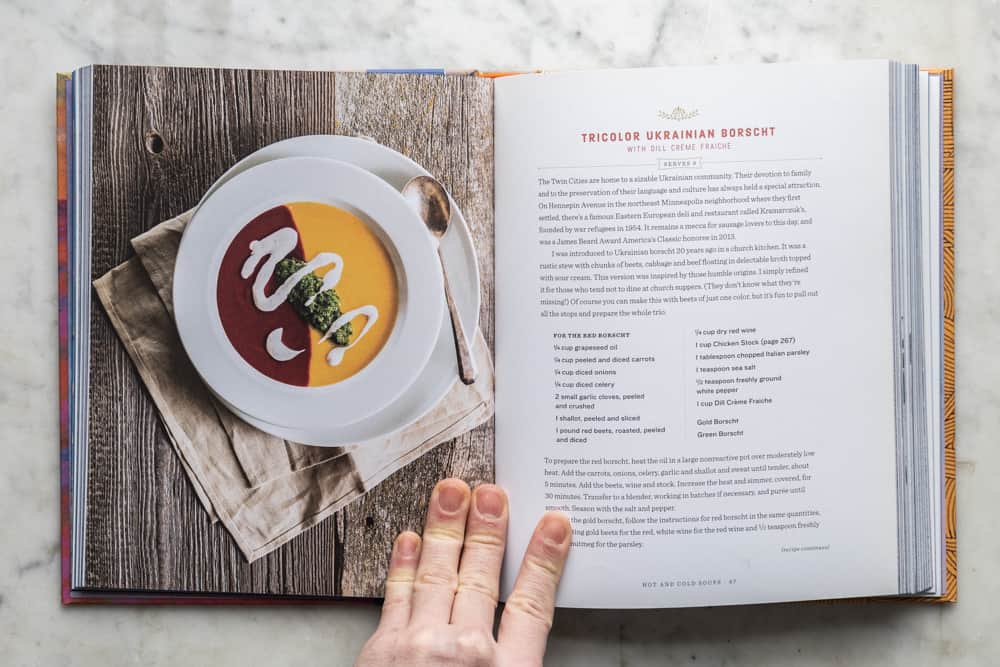 The tri-color borscht remains one of the most tedious things I've ever had to cook for a camera. More so, making three different soups all called "borscht" left me confused. If each of the three soups I made for the soup were all borscht, what the heck was borscht anyway?
"There is even "green" borshch made with lemony-tasting sorrel leaves or nettles that grow wild in the countryside and are enjoyed by all." Annette Ogrodnik Corona, The New Ukranian Cookbook. 
Later I learned from talking to a mushroom seller from Russia that there were many variations of borscht, with the classic red version being only one, although most I've seen do contain beets. Green borscht, a sour soup mostly made with sorrel or even nettles, is undoubtedly the closest modern equivalent to the ancestral version, but I'll get to that in a second.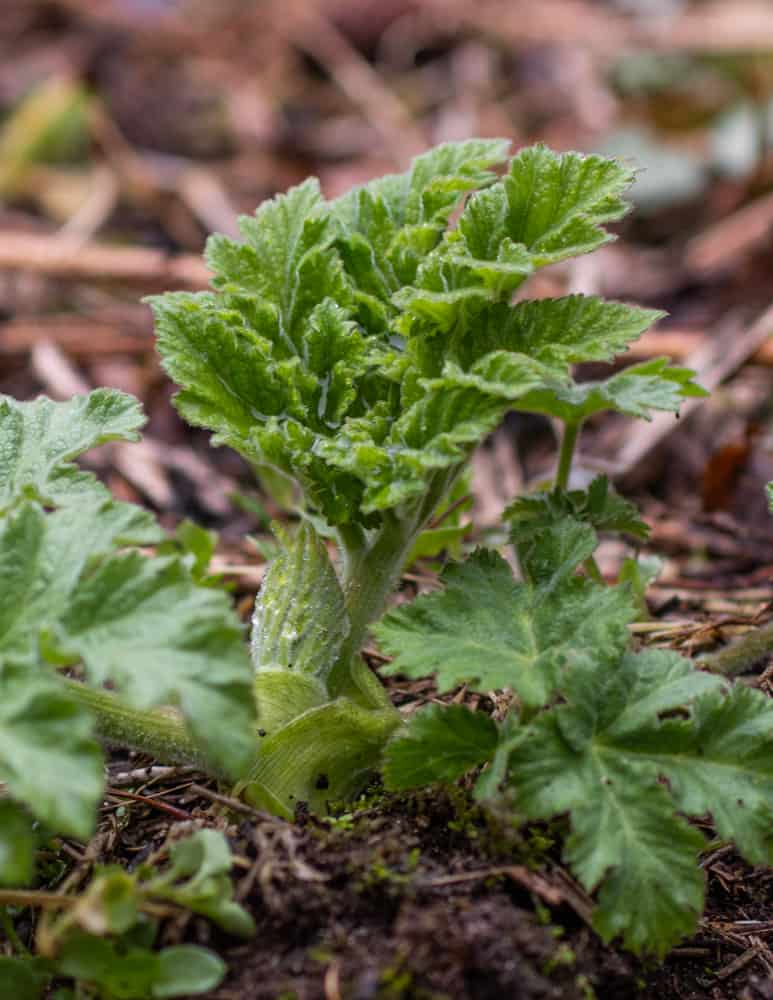 Borscht: a plant and a soup
To foragers in my circles obsessed with plants, the etymology of borscht seems pretty well known, and, unlike a lot of things in the same vein, surprisingly well documented. Google "where does the word borscht come from" and you'll see right away that the name comes from, and describes both a soup, and the plant cow parsnip (in Eastern Europe it will be Heracleum spondyllium, which you may remember from my post on Golpar).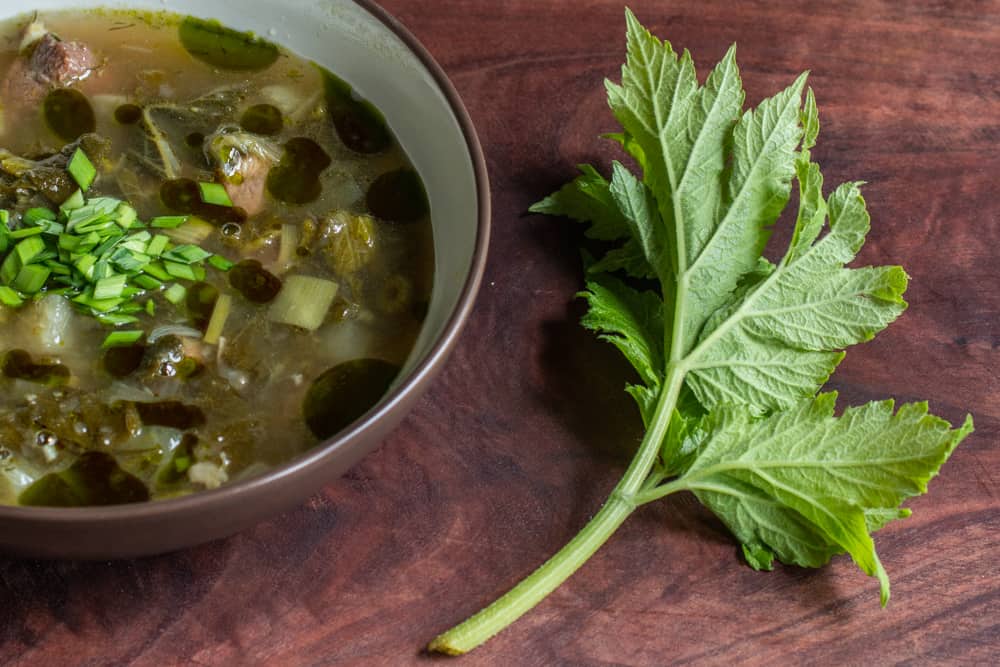 Long story short, borscht is a soup, but also refers to the plant used to make it, or at least it used to. As happens with language, words and their meanings change, ebbing and flowing slowly over time due to how they're being currently used.
Linguistic quirks aside, the ancestral borscht is fascinating. Not only was the original version made from cow parsnip (and probably other Apiaceae as I infer from the excerpt/picture below) but it's also well documented that the plant was fermented before it was made into soup, or possibly a sour drink like kvass made from the plant was used to season it (beet kvass is used to season borscht to this day), as the soup should be slightly tart.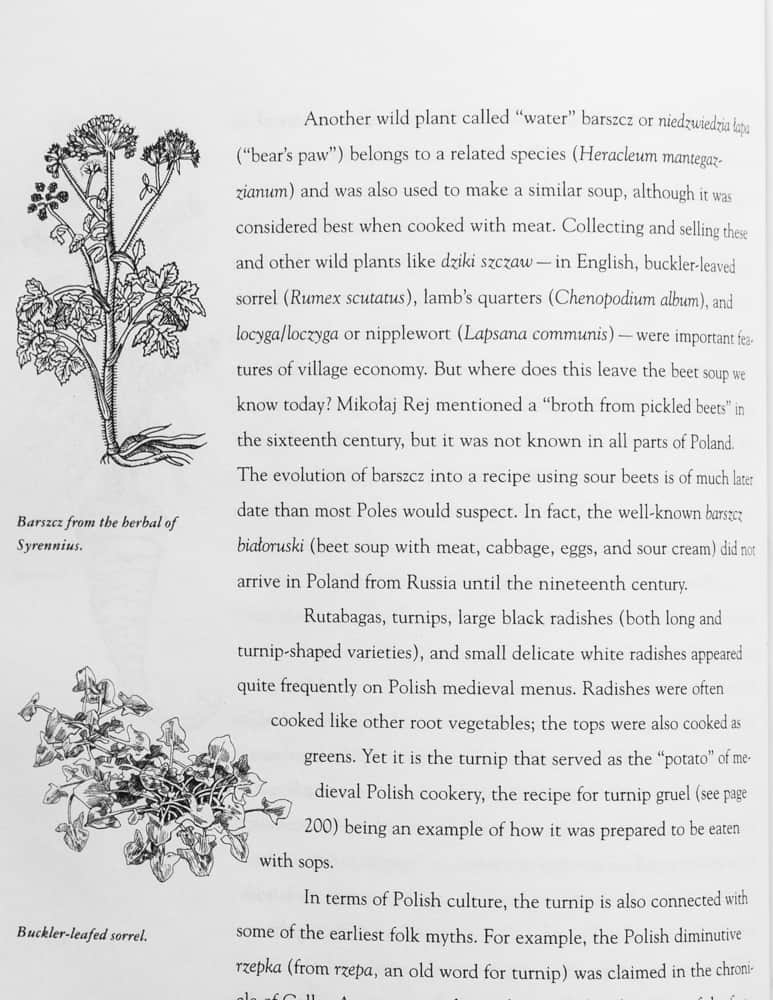 Fermented Cow Parsnip
While I wrote my book, I was determined to make a historically accurate borscht to understand what the original version tasted like using lacto-fermented cow parsnip leaves and stems.
I have fermented many, many things, and, I have to say that the aroma of fermented cow parsnip is one of the most foul things I've put in my mouth, and it's not just me--at least two other foragers I know, both experts who know much more than me, have tried the exact same thing and found it completely inedible. I suspect there's something lost in translation somewhere.
Undoubtedly the plant was fermented and used to make soup, but the method of how to have it not be skunky and nauseating is beyond me. If you have some info on the process, or other insight, please leave a comment. Regardless, sauerkraut juice is also added to sour soups, and I think it's the perfect substitute.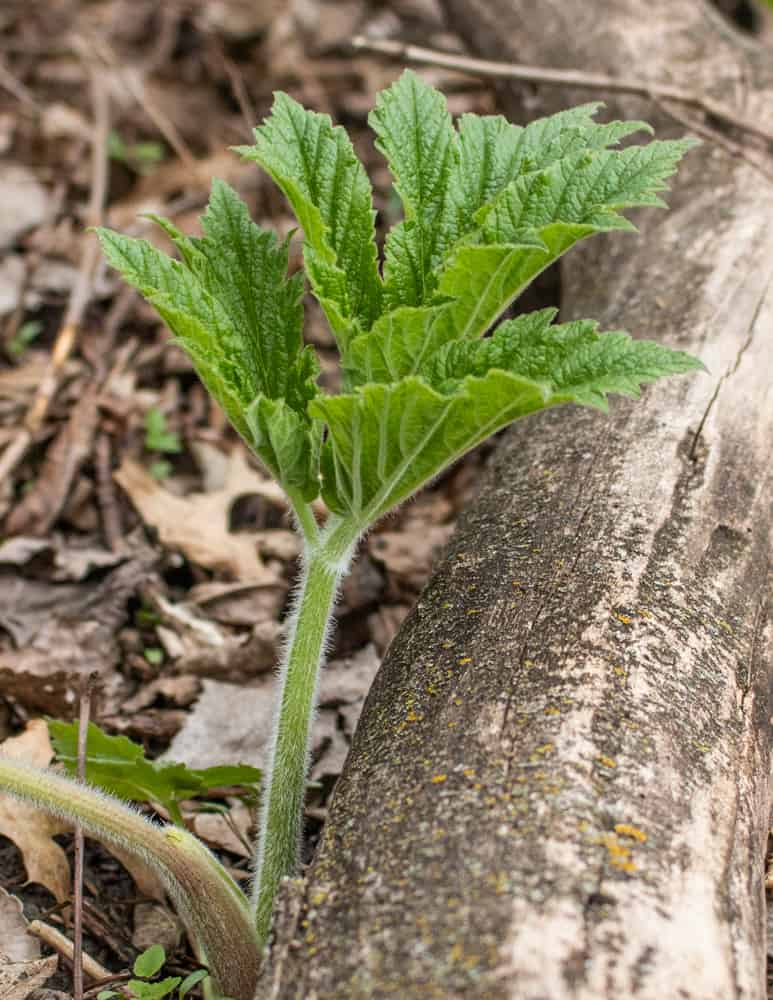 The following is one of two cow parsnip-based borscht I've made that tasted good enough to serve to other people. It's a variation on the modern green borscht from The New Ukrainian Cookbook.
Instead of cow parsnip, you could also use nettles, or even better (and more sour) a combination of nettles and sorrel. It's a good soup, thickened with a sour cream liaison and flavored with plenty of dill. Sauerkraut juice provides the tang, and is traditional, but you can add lemon juice to taste in a pinch.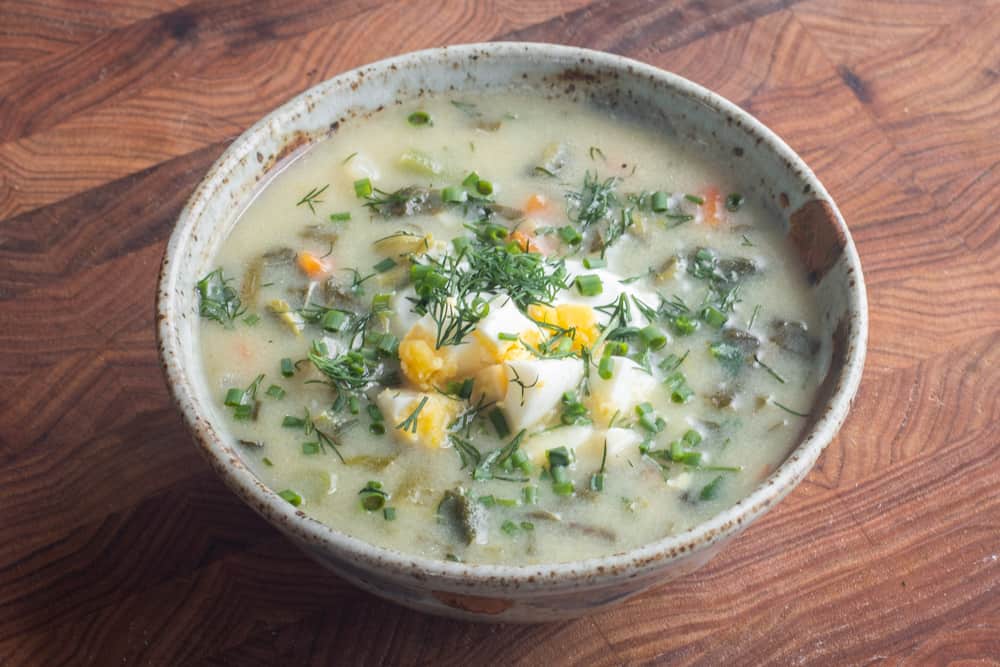 Related Posts
Pheasant Back Spring Vegetable Soup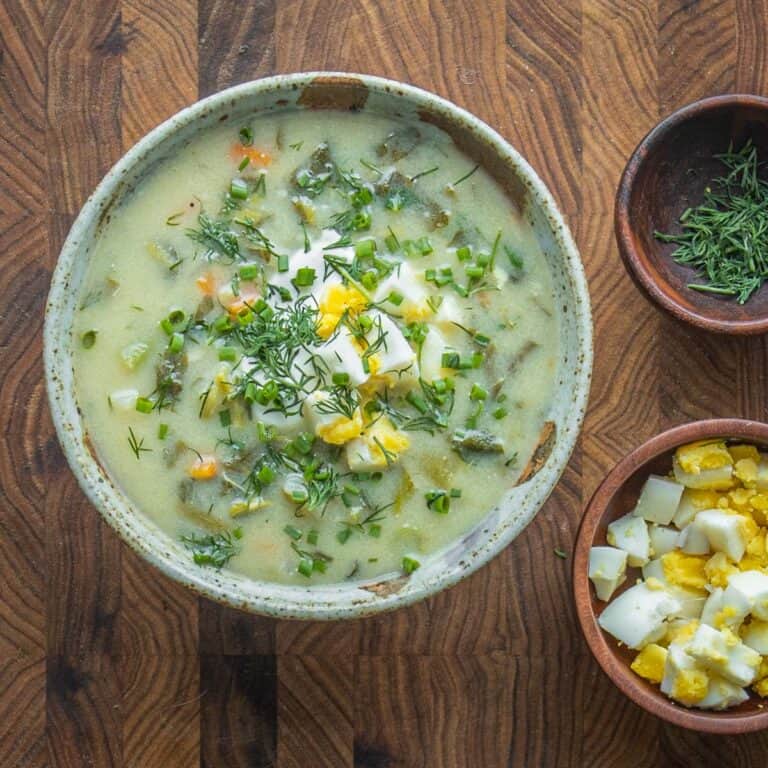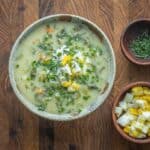 Print Recipe
The Original Borscht, with Cow Parsnip
A simple green borscht made with cow parsnip leaves. A combination of other wild greens like sorrel and nettles can also be used. Some recipes also add a pinch of caraway. Serves 6
Ingredients
Green Borscht
4

oz

¾ cup diced carrot

8

oz

1.5 cups diced potato

5

oz

1 cup diced celery

5

oz

1 cup diced onion

4

oz

¾ cup diced celery root (optional)

2

large cloves garlic

finely chopped or grated on a microplane

2

tablespoons

butter

6-8

oz

or Roughly 3-4 cups chopped cow parsnip leaves and stems, preferably more stems than leaves

or a combination of wild leafy greens like nettles and sorrel.

5

cups

meat or vegetable stock

such as chicken

½

cup

sour cream

¼

cup

heavy cream

4

tablespoons

all purpose flour

1

tablespoon

chopped fresh dill

2

tablespoons

chopped Italian parsley

¼

cup

sauerkraut juice

or to taste, or lemon juice to taste in a pinch

Kosher salt

to taste
Serving
Fresh chopped dill

Chopped hard-boiled egg

Extra sour cream

optional
Instructions
Sweat the carrot, onion, celery, potato, garlic and celery root if using in a 3 quart or similar-sized pot for 5-10 minutes or until softened. Add the meat or vegetable stock, bring the mixture to a simmer and cook until the vegetables are tender.

Add the greens and cook until soft, about 5 minutes.

Meanwhile, in a separate bowl, mix the cream, sour cream and flour until homogenous and smooth. Spoon in a couple tablespoons of warm broth from the pot, stir to combine and loosen the cream mixture, then pour it into the pot and stir.

Add the dill and parsley. Bring the pot back to a simmer and cook until slightly thickened, double check the seasoning for salt and adjust until it tastes good to you. Serve each bowl garnished with chopped fresh dill and sliced or chopped hard-boiled egg. I usually add extra sour cream at the table too.