A traditional forcemeat, meat mousse, mousseline or farce is a stuffing made of meat pureed with egg, bread, cream, or possibly all three, depending on who you ask. This is a technique for anyone that's a fan of meatloaf, sausage, meatballs, or almost any preparation for meat that involves it being ground. I'll show you how to make it, and what you can do with it.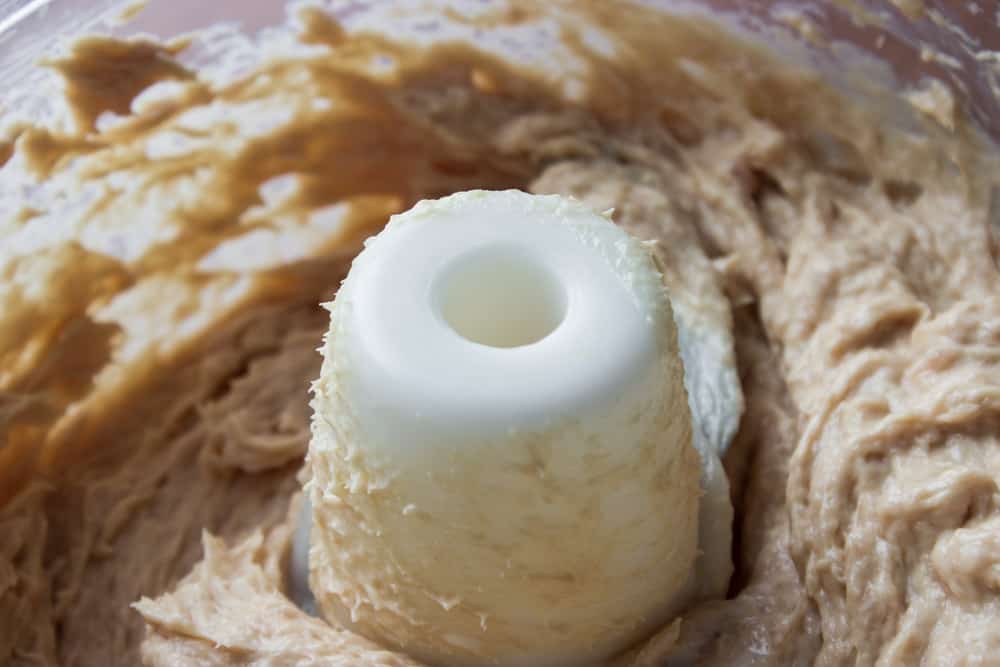 I like to only use bread since egg will expand when cooked and if the meat mixture is stuffed in something like ravioli, this expansion may cause it to explode.
Mousseline vs. Forcemeat
Forcemeat and mousseline are two different things to me, but often they're used interchangeably, especially by chefs in America the same way you might find find a country pate on one menu and a country terrine on another menu. To me, a mousseline to me is a type of forcemeat, but a forcemeat isn't necessarily a mousseline.
Whenever I put the word mousse on the menu I want the texture of whatever it is to be evocative of a mousse, that is, light, airy, and delicate. Forcemeats can be more compact, and I will sometimes omit the cream or egg white that incorporates more air into the mixture if I'm going to describe something as a forcemeat.
That being said, I've never explicitly described something on a menu as a forcemeat since it sounds less than appetizing, I generally hide behind names like terrine, pate, or gateau, depending on what I'm making.
In history, forcemeats were reserved for the upper classes and aristocracy, as they were labor intensive and required culinary know-how. With our modern food processors, you can make dishes using forcemeat at home, which means you and your friends will be the ones eating like royalty.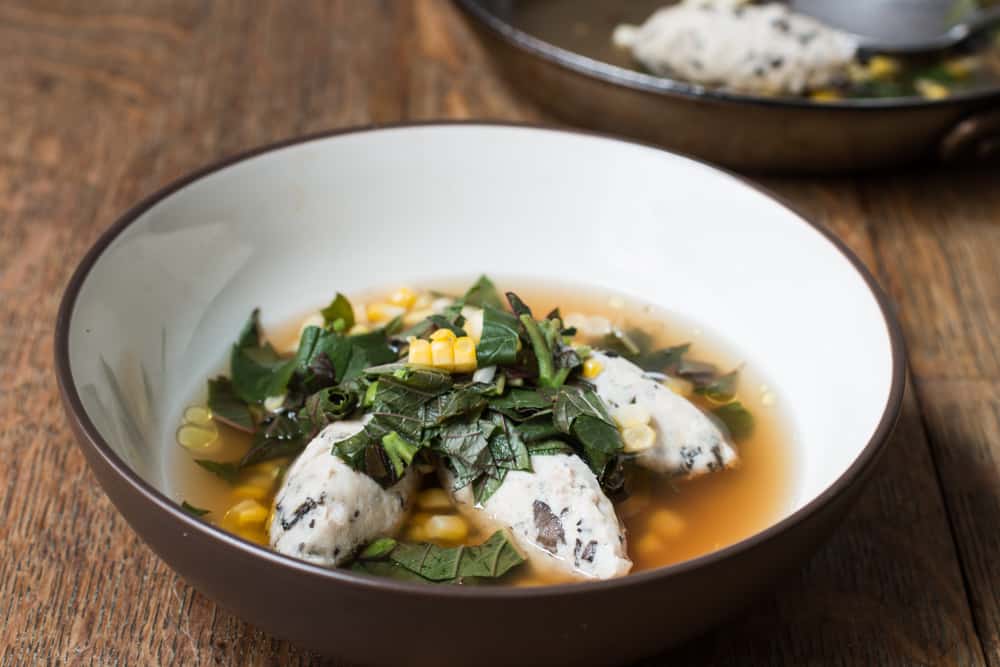 Often forcemeats may contain liver or other offal, which is a great way to lighten and subdue the irony taste of organ meats especially soft textured liver. By pureeing the offal with a bit of lighter tasting meat and trim, you achieve a delicate and subtle organ flavor, as opposed to something that tastes like a mouthful of pennies-a very useful trick when cooking with game, lamb or goats, or poultry with stronger tasting organs like ducks and geese.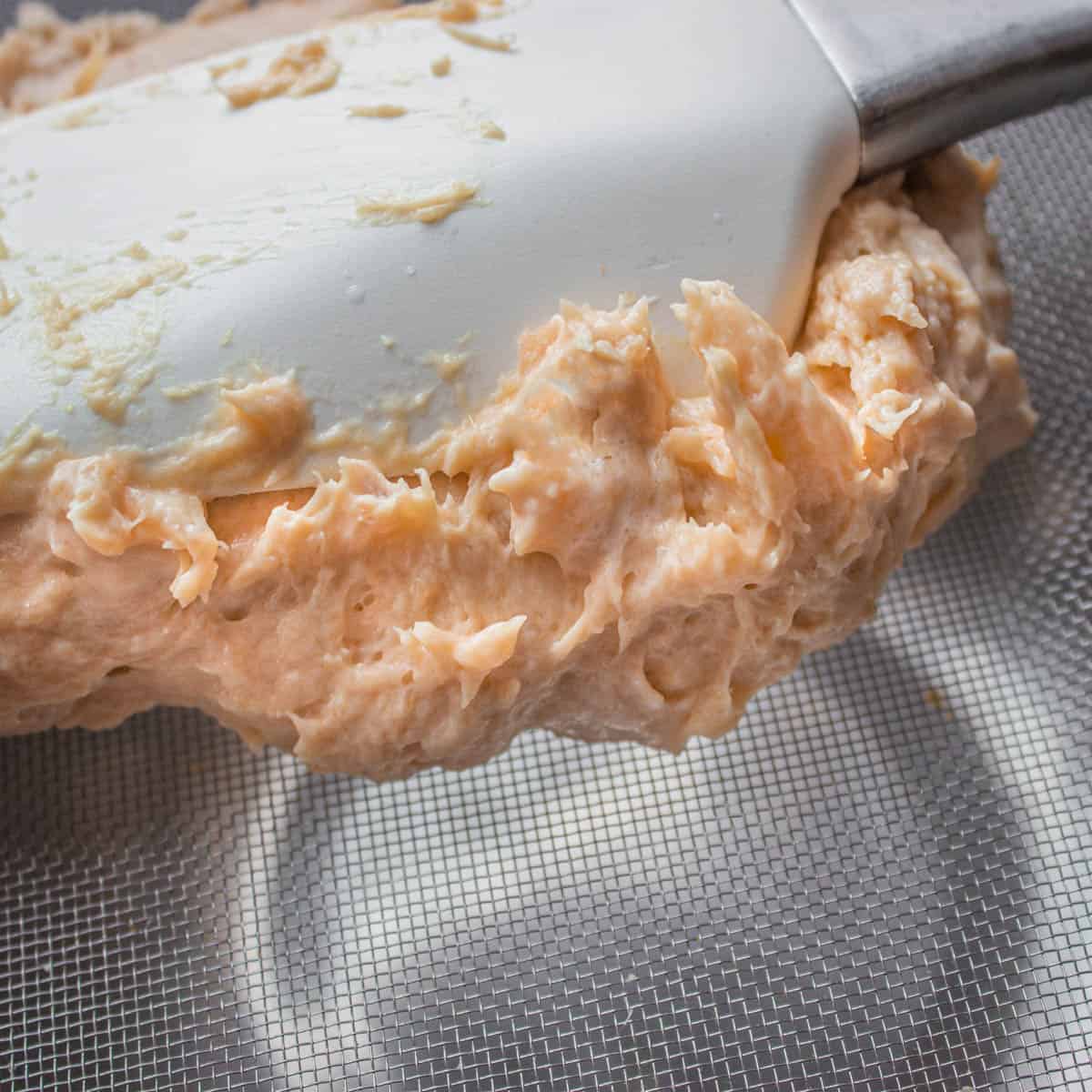 To Pass, or Not?
All the old school recipes will say you have to pass forcemeats and meat mousses through a tamis sieve, and, it does give a better texture. If you want a very smooth texture and your forcemeat isn't very silky, then I recommend it, but it's a lot of work, especially if you don't have a full time dishwasher to pick chicken sinew out of your mesh strainer.
For along time I thought that the only reason to pass forcemeat through a tamis sieve was to get a finer texture, it does another trick too though.
Passing forcemeat through a mousseline not only separates out sinew and tissue, it can help make the forcemeat emulsify completely be removing larger particles of meat or sinew that hold moisture differently than other pieces, which, creates texture in the finished product--something you might not necessarily want. From my experience though, most people can't tell the difference in a finished dish.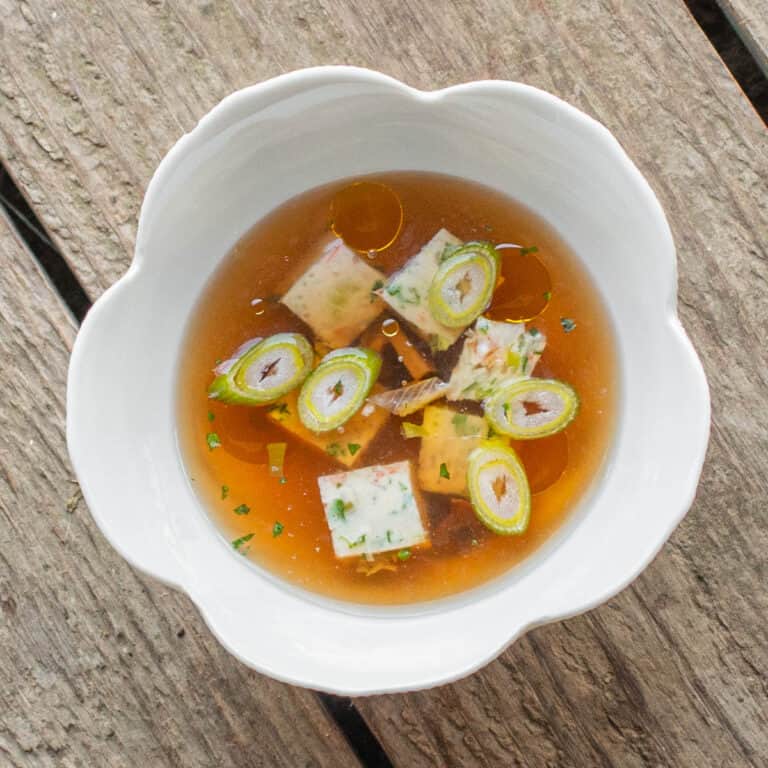 That being said, my mousseline recipe below is much smoother than my rustic forcemeat recipe here in this post. If you use the mousseline, which contains egg white that helps get it smooth, a great emulsification is easy to get at home, and you can forget about using a sieve for the most part, in my opinion.
A little while ago I was doing an experiment making chicken mousse, I passed half of the mousse through a tamis sieve, and left half as is. I cooked both in crocks in a water bath, then compared their texture after cooking. The mousse that hadn't been passed exuded all kinds of water and liquid, it was misshaped and lumpy.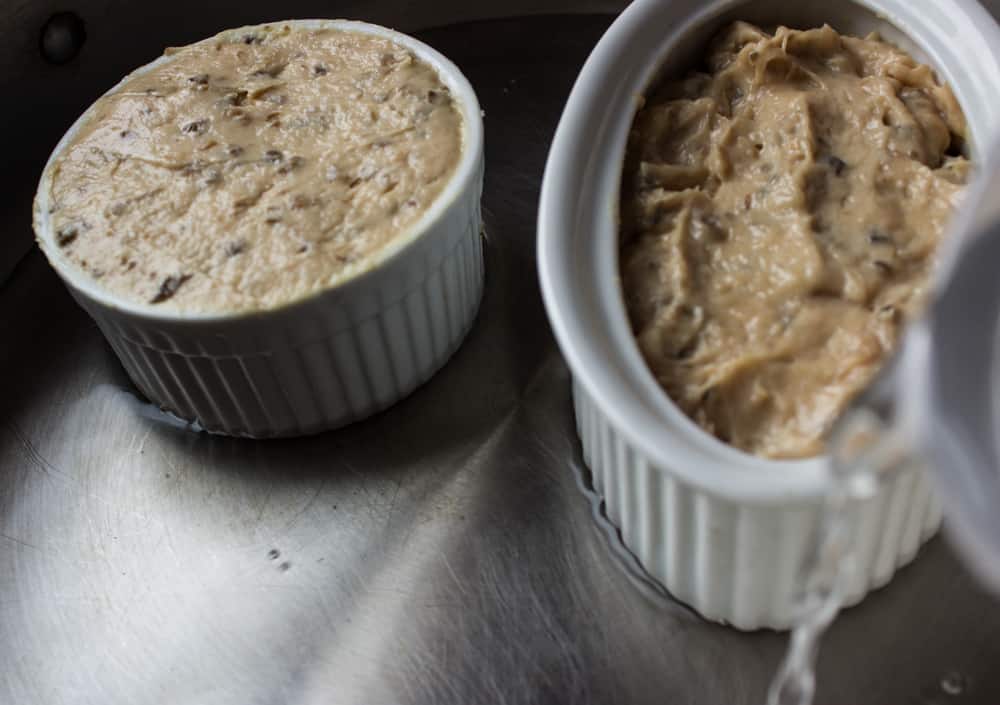 The mousse that had been passed through the tamis was still the exact shape as when it had gone into the mold: it had lost little to no liquid. Suffice to say that passing your mousse creates a superior product by far, but it takes time, and as long as your mousse isn't overcooked, your guests probably won't know the difference.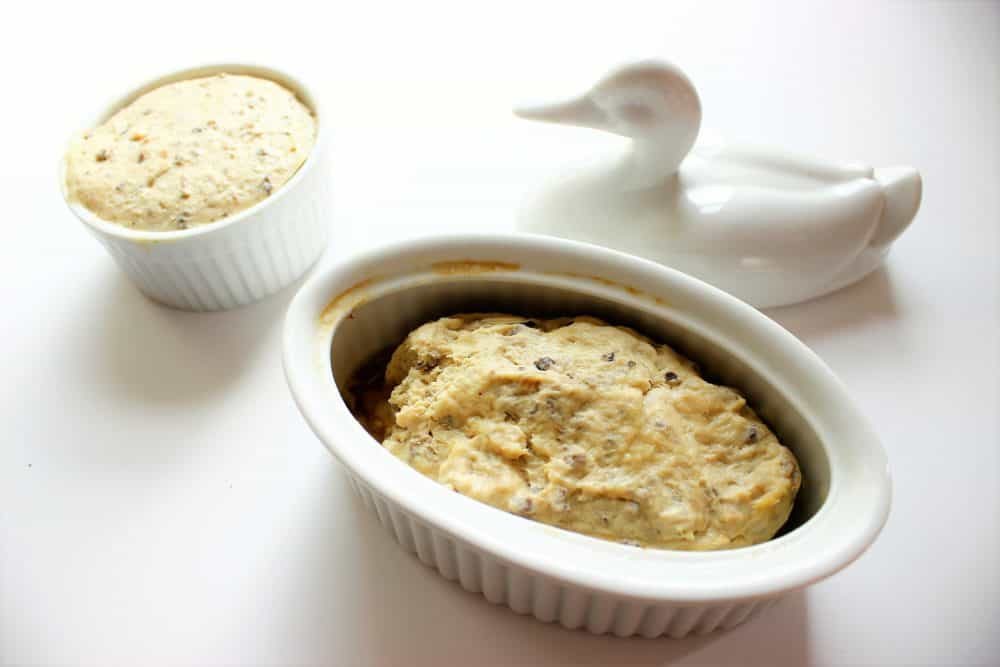 Here are some easy ways I'd reccomend playing around with forcemeat at home:
Substitute 25% of the meat in your favorite meatloaf or meat ball recipe
By itself, or flavored with fresh herbs it makes a decadent homemade ravioli filling
Forcemeat is also traditionally used in Steak or Roast "En Creppinette" see a basic break down of that

here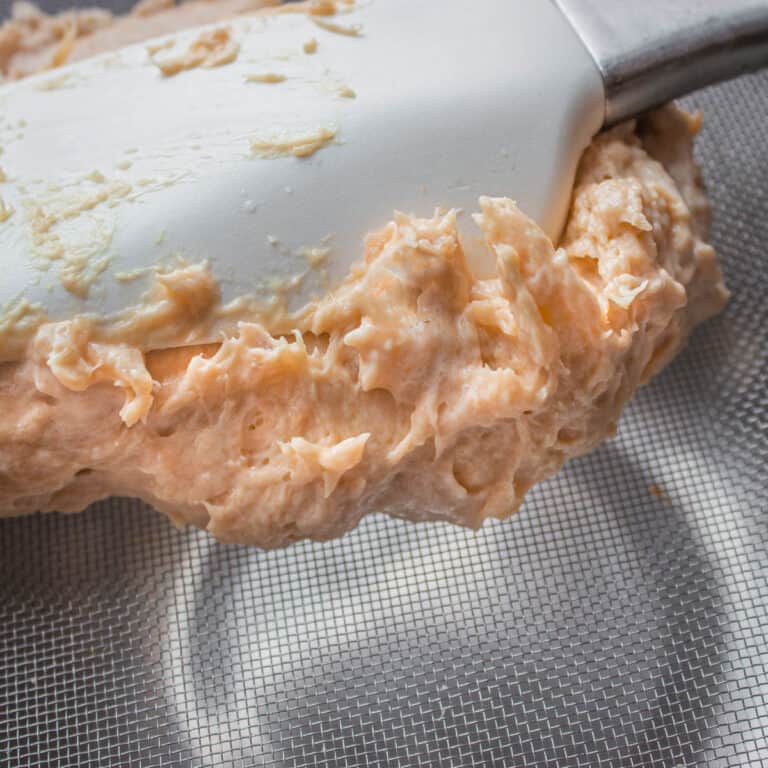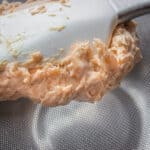 Print Recipe
Basic Forcemeat
Equipment
Food processor Tamis sieve
Ingredients
6

oz

chopped meat/trim from cleaning a roast

collected scraps, etc.

1

oz

white bread

crust removed

¼

cup

cream

Milk or half and half may also be substituted, cream is the best choice for texture due to its high fat content, which will help in the emulsification process to ensure it doesn't break.

¼

teaspoon

kosher salt

Pinch

of white pepper

optional

Pinch

of nutmeg

optional

½

teaspoon

of chopped garlic

optional
Instructions
Chop the meat, whatever type you are using, and chill it well, you can even place it in the freezer for 10 min, the colder the better.

Place the bread in a bowl and cover with the cream. Make sure it is saturated well with the cream. (This is a great use for old, crusty stale bread that is too hard to eat, and is most likely what was used in historical forcemeats, as nothing was wasted)

When the meat is well chilled, place it in the bowl of a food processor and add the bread soaked in cream, squeezing the cream out into a separate container.

Begin pureeing the meat by pulsing the food processor, adding the soaked bread, garlic, pepper, nutmeg and the salt.

When the mixture is coming together and looks like paste, turn the food processor onto the continuous cycle and start drizzling in cream until the mixture is fluffy, light in color, and you can see no chunks of meat left. You may need to scrape down the sides of the food processor to incorporate all the meat.

Cook a small piece to test the flavor, adjust as needed, then refrigerate in an air tight container until needed.
Notes
I really recommend purchasing a tamis sieve to make this, which can be found on Amazon for about 30 bucks, you can also get sets of differing sizes, they are very affordable.
This is a basic recipe, with no other seasonings in it, I usually put a little garlic, brandy, fresh thyme with meat, or tarragon, parsley, chives and lemon zest if I make this with fish.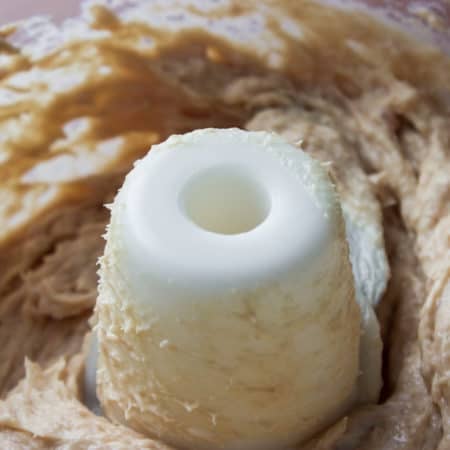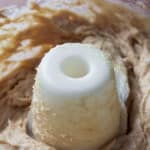 Print Recipe
Basic Mousseline
Ingredients
1

lb

chilled fish scrap or trim

bones and skin carefully removed

5

egg whites

chilled

¼

cup

cream

chilled

½

teaspoon

kosher salt

A few scrapes of lemon zest

optional

1

teaspoon

each chopped tarragon

parsley, and chives (optional)
Instructions
Roughly chop the fish trim, then put in the bowl of a food processor with the salt and pulse until thick and pasty, add the egg whites one at a time and continue to process the mixture until very smooth and emulsified. Finally drizzle in the chilled cream, then transfer the mixture to a bowl and fold in any seasonings by hand in a bowl. Cook a small piece to test the flavor, adjust as needed, then refrigerate in an air tight container until needed.
Notes
Typically I use this for fish trim and scrap for making sausages that get poached, chilled and sliced, or grilled after poaching and served warm.
Because of the egg white in the recipe you want to poach this in a water bath gently to coagulate the egg protein slowly, or use it in ravioli filling. Cooking it in a pan naked or in a sausage casing without poaching first will make the egg white souffle from the direct heat, and then deflate, which will give you a shriveled, wrinkled, and broken product with a grainy texture.
Recipes
Here's a few examples of how I use this in the kitchen