Ever since I discovered what caul was, I'd been dying to cook with it, and it took me a number of years to finally get to work with this stuff. Reading old french cook books has always had me coming across it being used in various ways. The trick is....where to find it? What to make with it? Why would I want to use it? Hopefully I can answer these questions for you.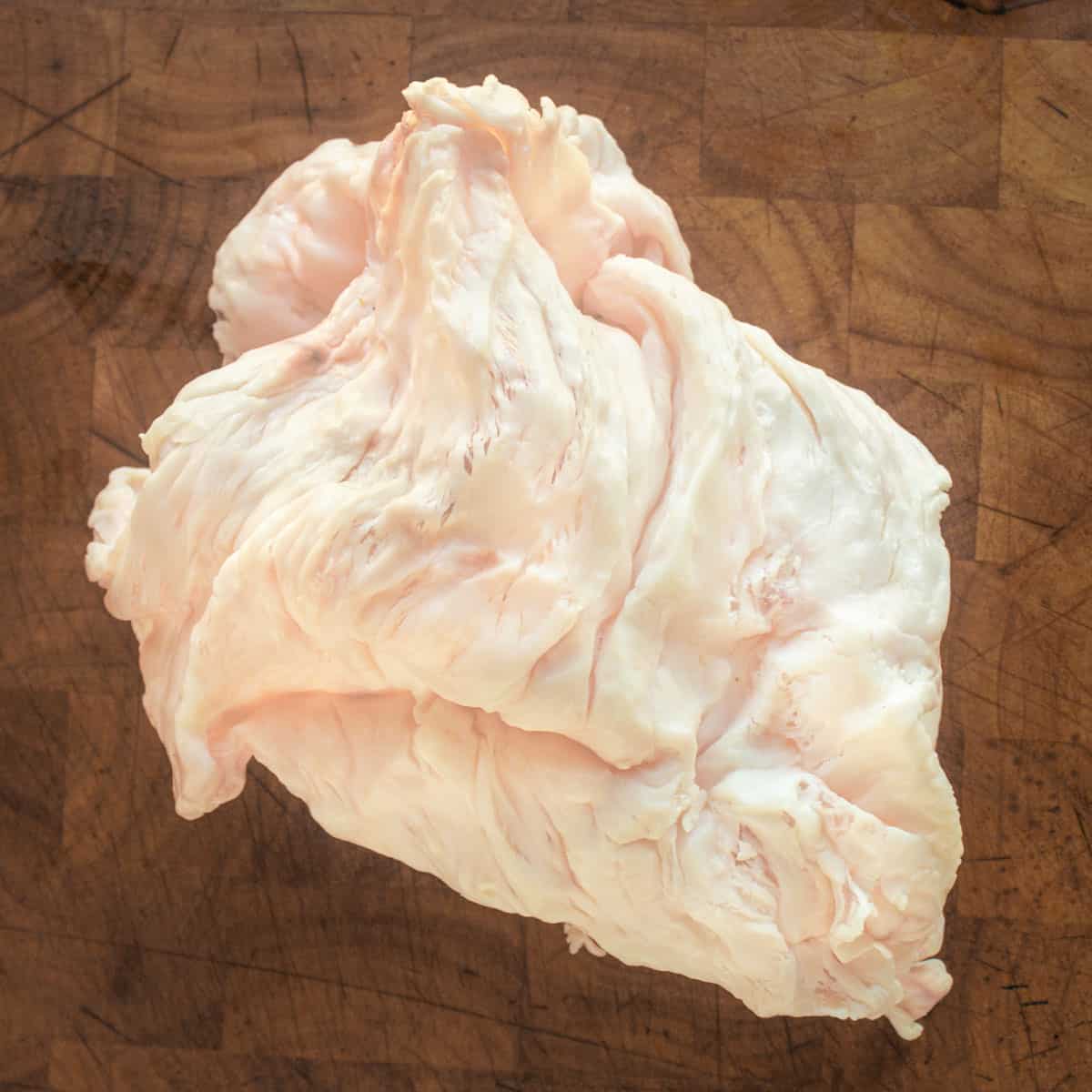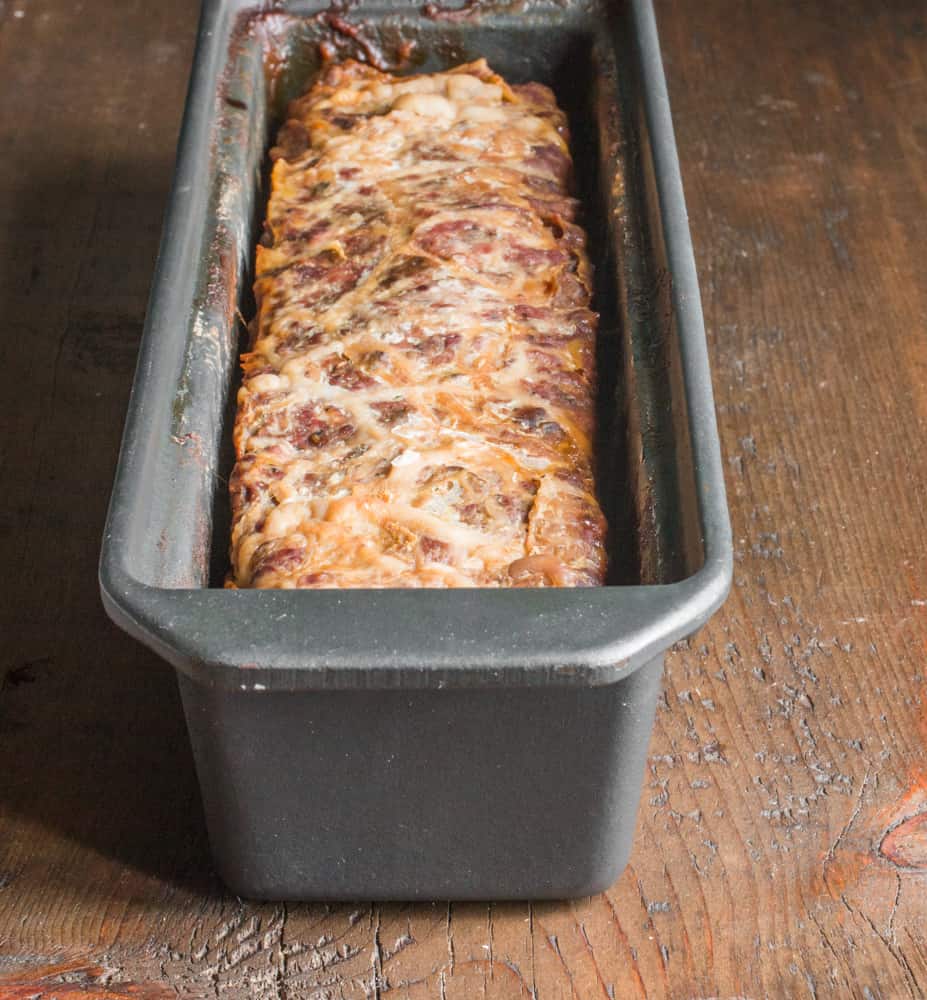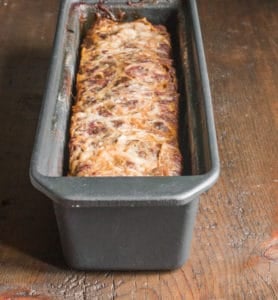 Historically, people never threw away a piece of the animal the harvested, anything and everything was getting used in some form or another. People know about liver, kidneys and the like but most will not have heard of caul.
Caul fat is a membranous tissue that insulates and surrounds the stomach of animals. To date I have worked only with pork and lamb caul, and they both have different properties. The lamb caul I worked with was not near as lacy or beautiful as the pork, it had huge chunks of fat in it and was very cumbersome. Pork caul is my favorite, thin, lacy and artful to behold, it is a luxury, and will seriously up your meatloaf or terrine game.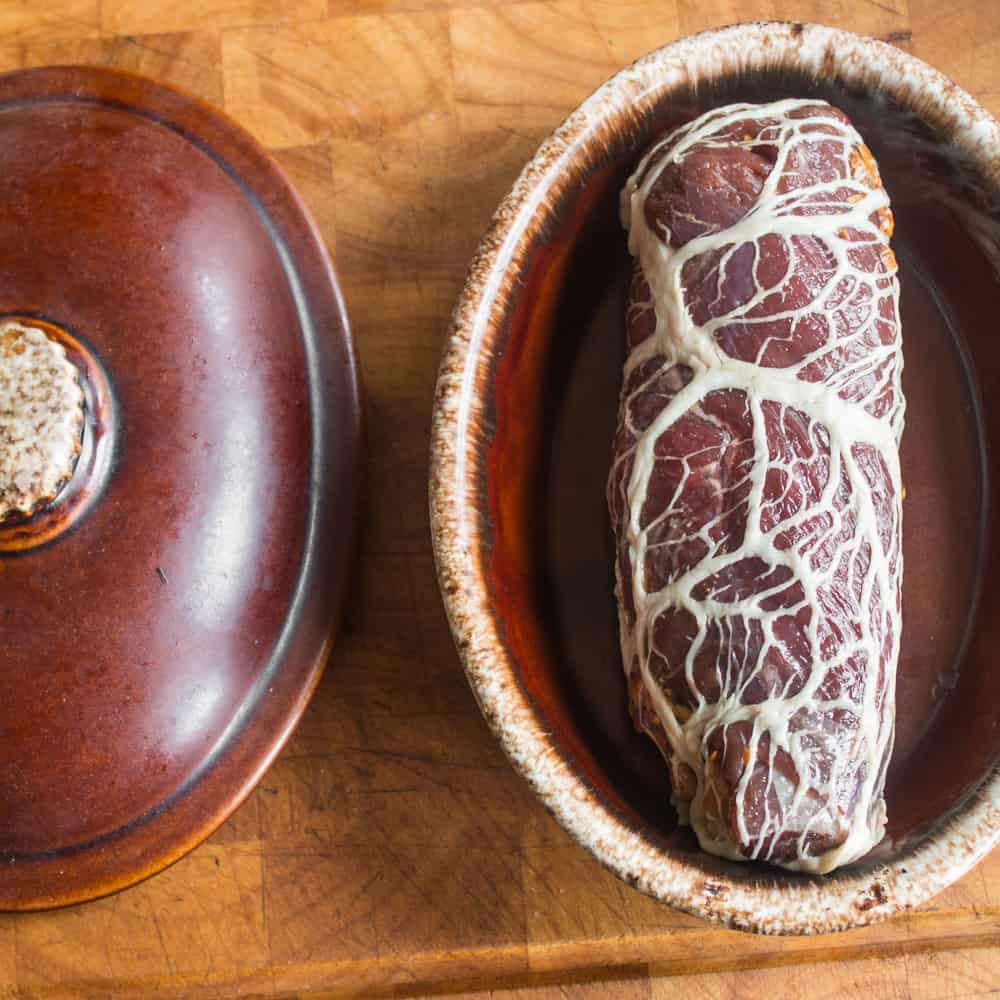 Why Use Caul Fat?

Lean meat can dry out when cooking, like game meat. Wrapping something in caul before cooking it will allow the fat to insulate it. Eventually the caul melts and baste the meat while it cooks, transferring a subtle flavor to whatever it's wrapping.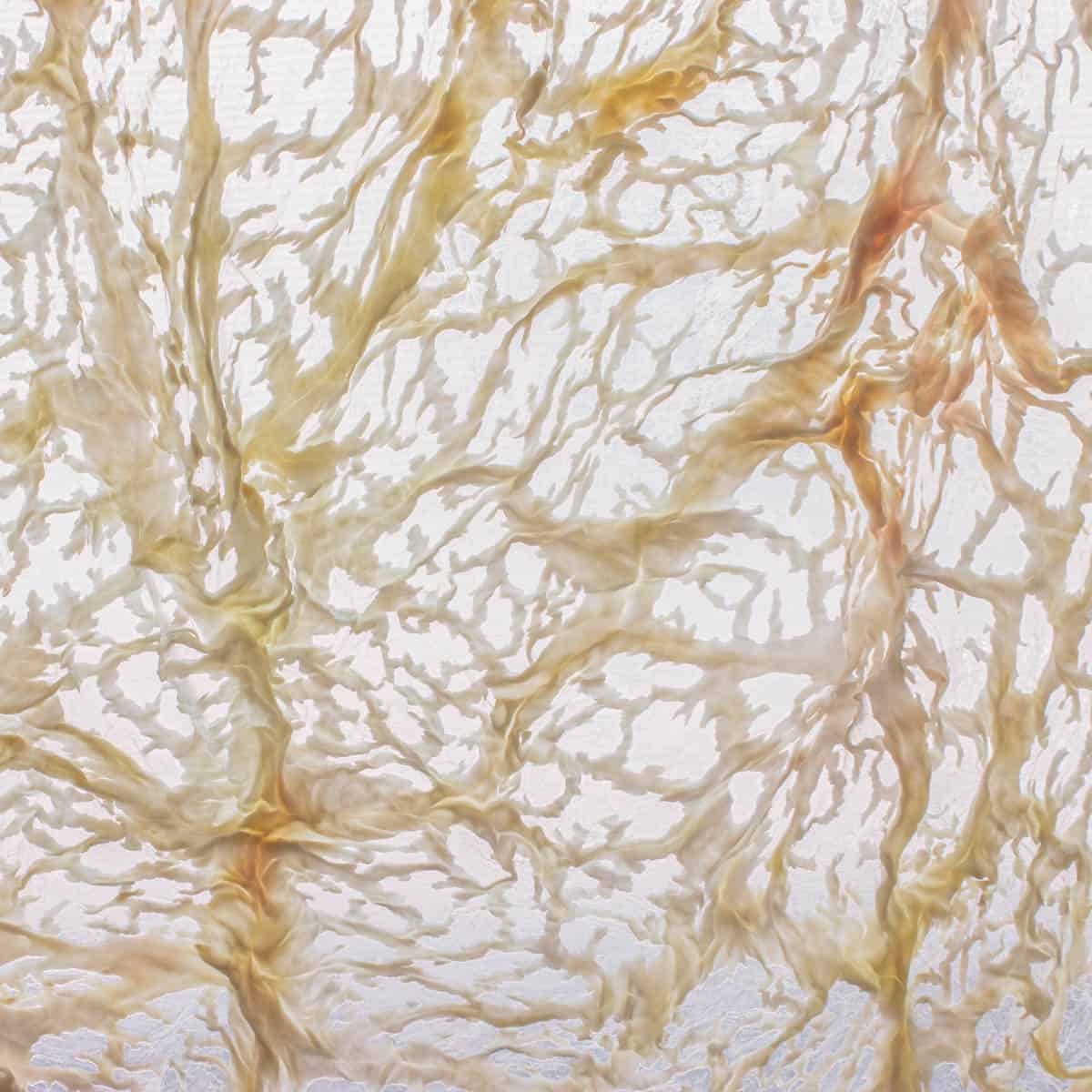 In my mind, the absolute greatest way to use caul is to stuff things in it, or use it as a way to place a stuffing on top of a piece of meat and cook it, keeping it in place and allowing for fantastic meat fabrication.
It's is easy to use, all you do is cut it to fit whatever you are cooking. For example, a simple technique to start out with might be simply making a meat loaf, but instead of just cooking it in the pan, you could wrap it in caul and then bake it. Adding to this ease of use is the fact that you do not have to secure it in any way at all. No toothpicks, no twine, nada. The caul fat will naturally seal itself once it cooks, especially if you are searing it in a pan beforehand.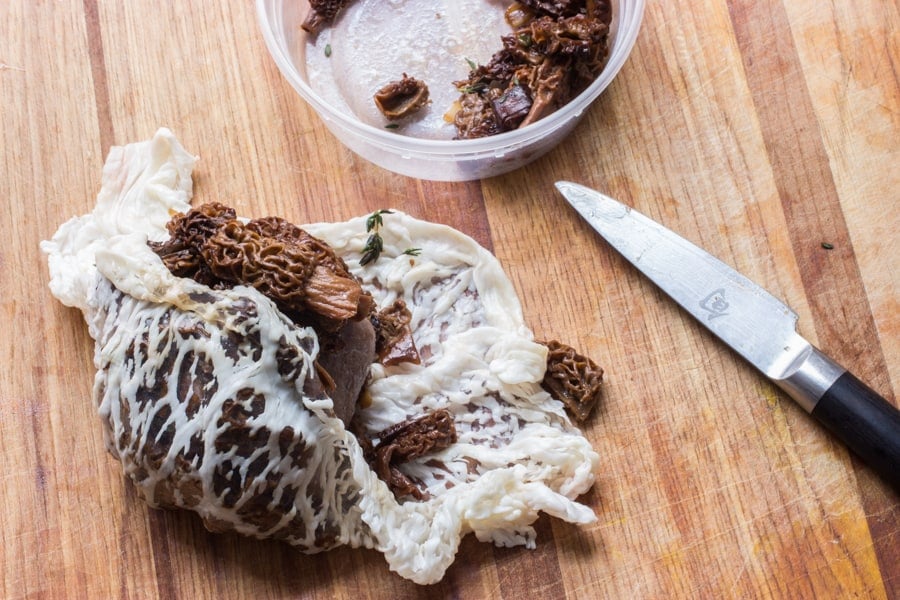 General usage and cooking ideas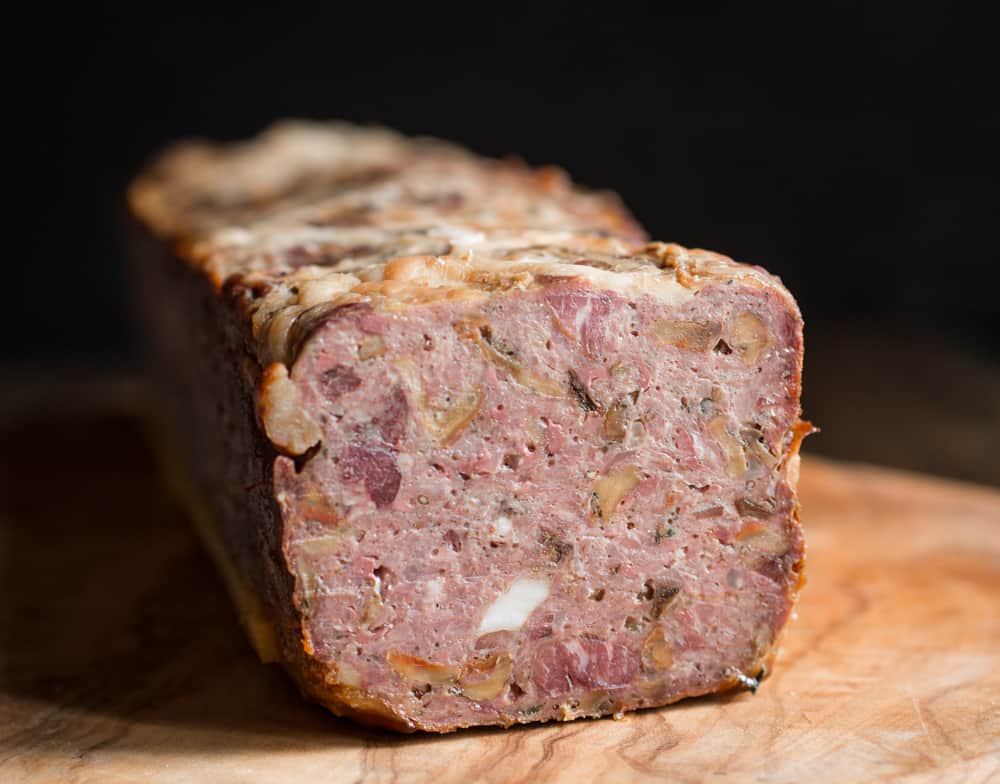 Terrines, pates, and various charcuterie
Caul is my go-to for wrapping terrines and pates, instead of using bacon, which gets expensive, caul makes for a lighter, cheaper substitute, and it freezes like a dream.
Free form sausage casings
All you have to do is wrap it up nice and tight, then bake. A quick fix whenever I forget I don't have fresh hog casings laying around.
Crepinette(s)
The most classic way to use caul I know of. Wrap a burger or sausage patty in it, then cook.
Rendering
If I have excess caul, or if it's chunky like lamb caul can be, I make mix with some water and render for a cooking lard.
Types
Many types of caul might be available if you know the right butcher. If you hunt, you can also harvest from animals yourself, i.e. venison. The big difference I know of between species is that lamb and veal caul I've used can be chunky, with larger globs of fat, and can be difficult to work with. Pork is my favorite for it's light, lacey texture. Venison caul can be harvested, but the flavor can vary greatly with the diet of the animal, I haven't harvested it myself, but I wouldn't go for it unless I was cleaning a very young deer.
How to store
I store caul wrapped in small, labeled, dated packages in my freezer for easy use, it thaws quickly. Caul left in the fridge will spoil quickly after a few days.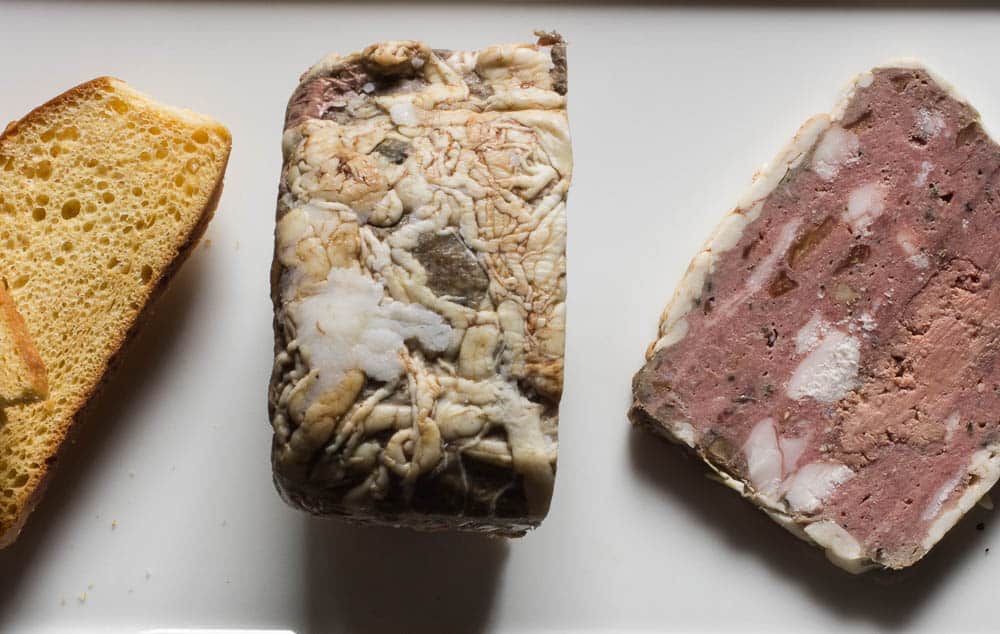 Recipes
A few of my favorites on here
General Cooking
Here's some ideas
Make a "caul fat juicy lucy by just putting cheese on top of a burger and wrapping it in caul, then roasting
Wrap a meatloaf, pate or terrine in caul-this is a traditional use
Use instead of sausage casings for making sausage
Wrap any pheasant or game meat that's had it's skin removed in caul
Wrap leftover mashed potatoes in caul, shape into cakes, and fry
Top a piece of salmon with a fish forcemeat, wrap in caul, sear and roast
Use caul to wrap a mixture of wild rice, diced vegetables, and chopped leftover meat, sear until caul is caramelized, then eat like eastern european cabbage rolls.
Where to buy
This is the tricky part, but here's a secret: butchers throw away their caul! Call around and talk to your local butchers and see if they can hook you up with some, it will probably be pretty cheap. You'll want to talk to butchers that get whole cows and their organs.
Since caul fat is almost all fat, it'll freeze for a very very long time without getting freezer burnt, I've kept it around in the restaurant for a year+ with little deterioration. That being said, butcherpacker.com should carry it, but know that it will be in a big block, in a ridiculously large size. It's worth the investment though, just thaw, portion into small handfuls, vacuum seal, and freeze until needed.