Caul fat, also known as lace fat, is one of the most under-used offal or organ meats. Traditionally used to wrap foods before cooking, you can think of it like paper thin bacon. In this post I'll tell you everything you need to know about cooking with caul fat.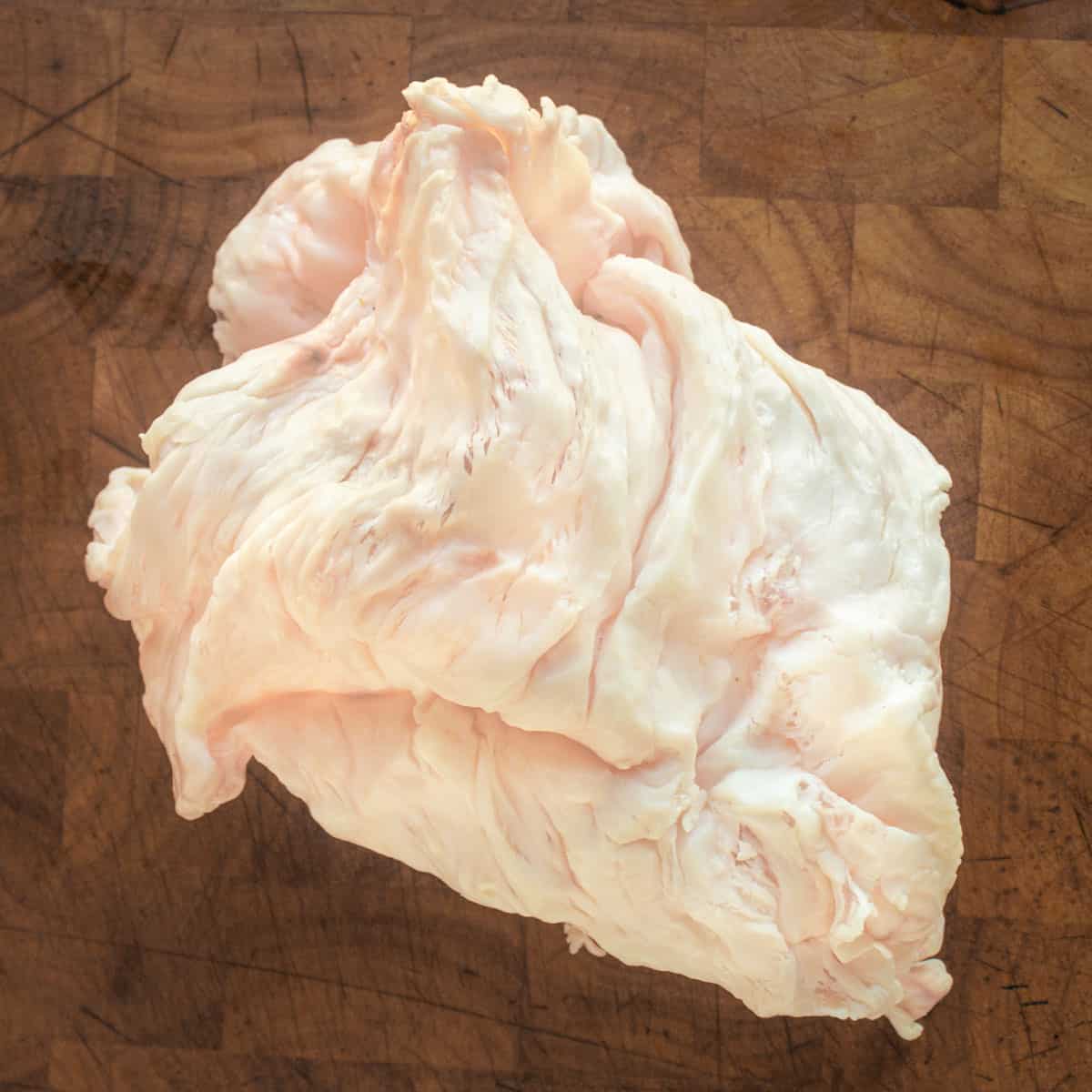 What is Caul Fat?
Known as the greater omentum, this is a sort of fat netting that surrounds the stomach and digestive organs of ruminant animals. It's long been used by chefs in Europe but is hard to find and relatively obscure in America.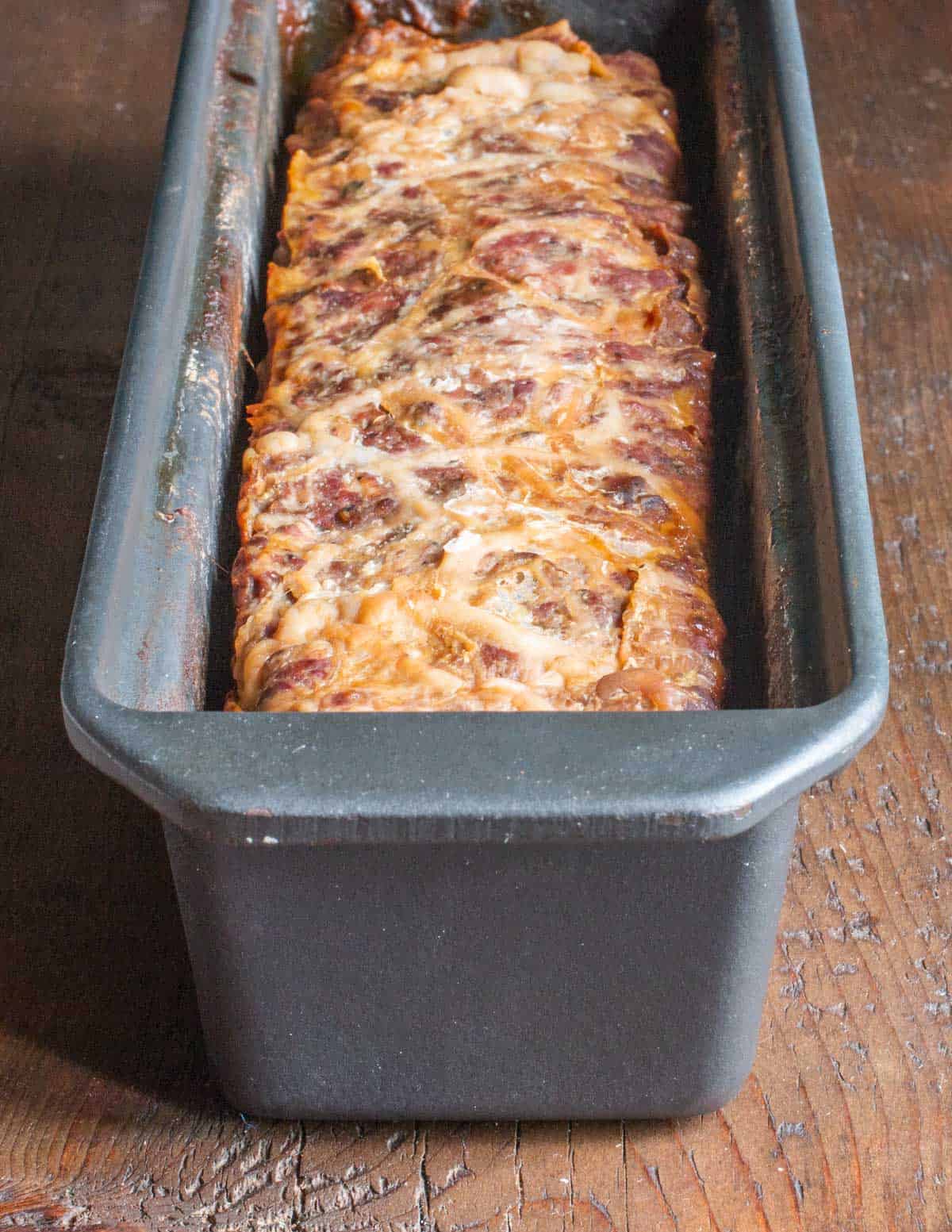 Wrapping food in caul before cooking it allows the fat to insulate it. As it cooks, the fat melts and bastes the meat , keeping it moist.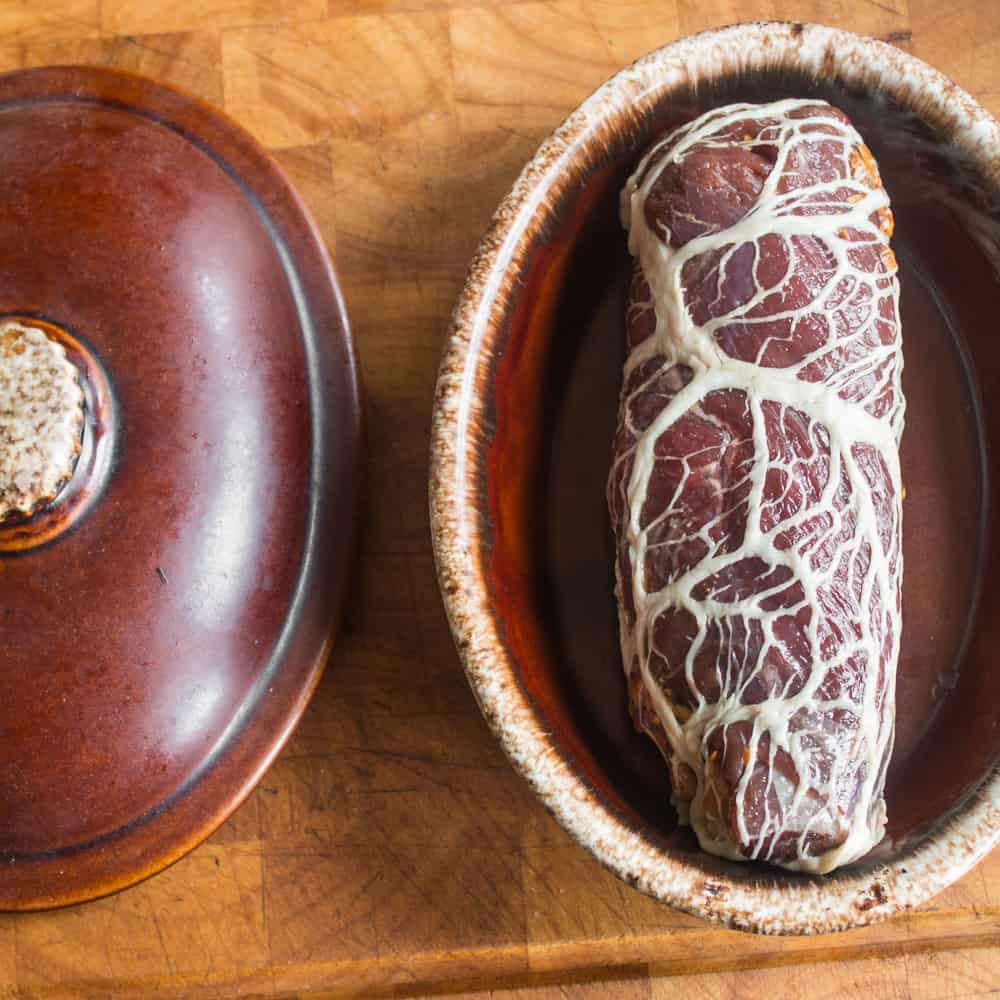 Pork Caul vs Lamb, Venison or Goat Caul
I've worked with pork, venison, goat, and lamb caul fat. Pork is the easiest to work with as it's thin and pliable. Lamb, goat, and venison caul fat are thicker and the fat has a higher melting point.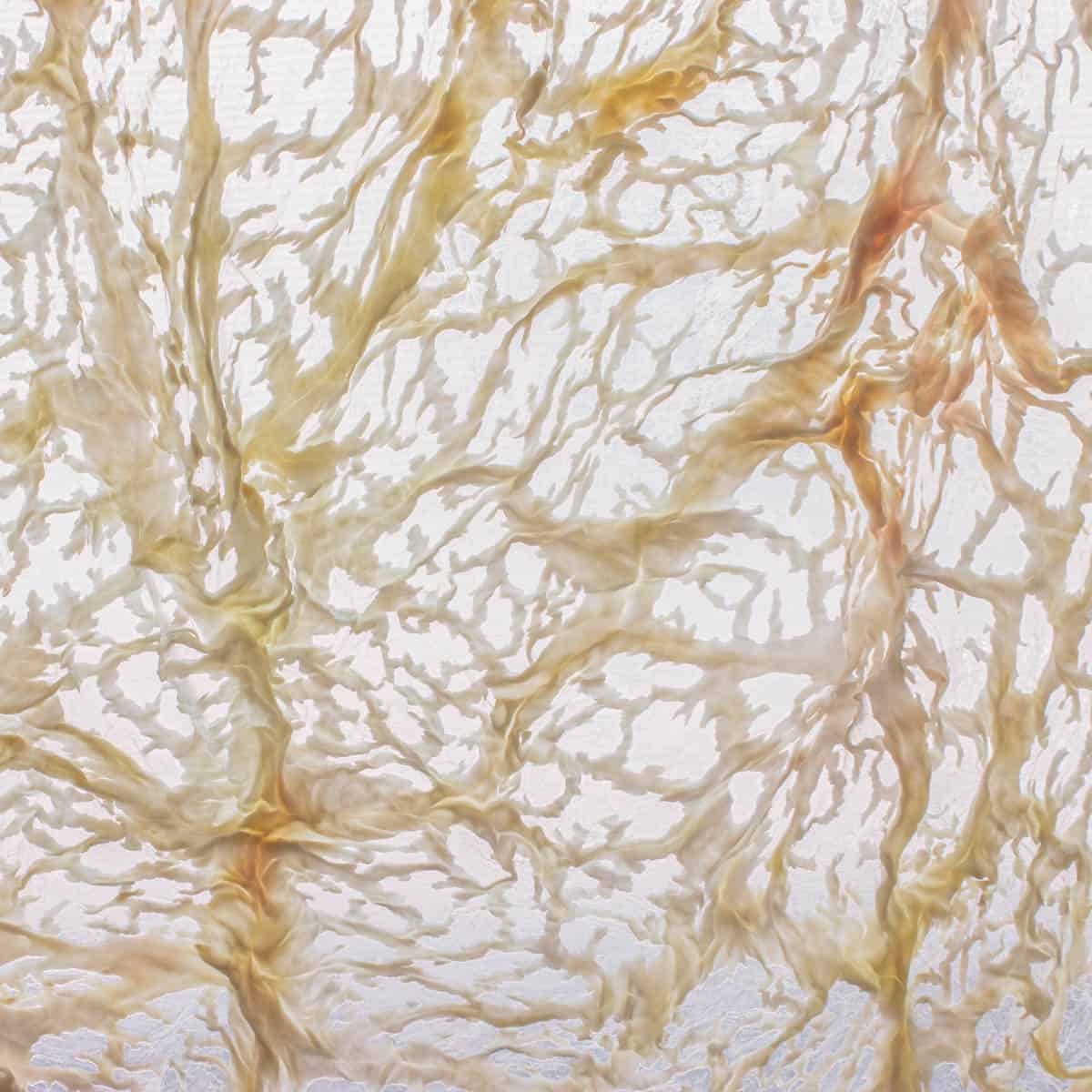 How to Use Caul Fat
One of the best ways to use caul fat is wrapping terrines, pates and charcuterie instead of bacon. One of the most classic ways of using it is wrapping creppinettes, which could be meat or fish topped with a stuffing. Lamb chops creppinette are traditional in France.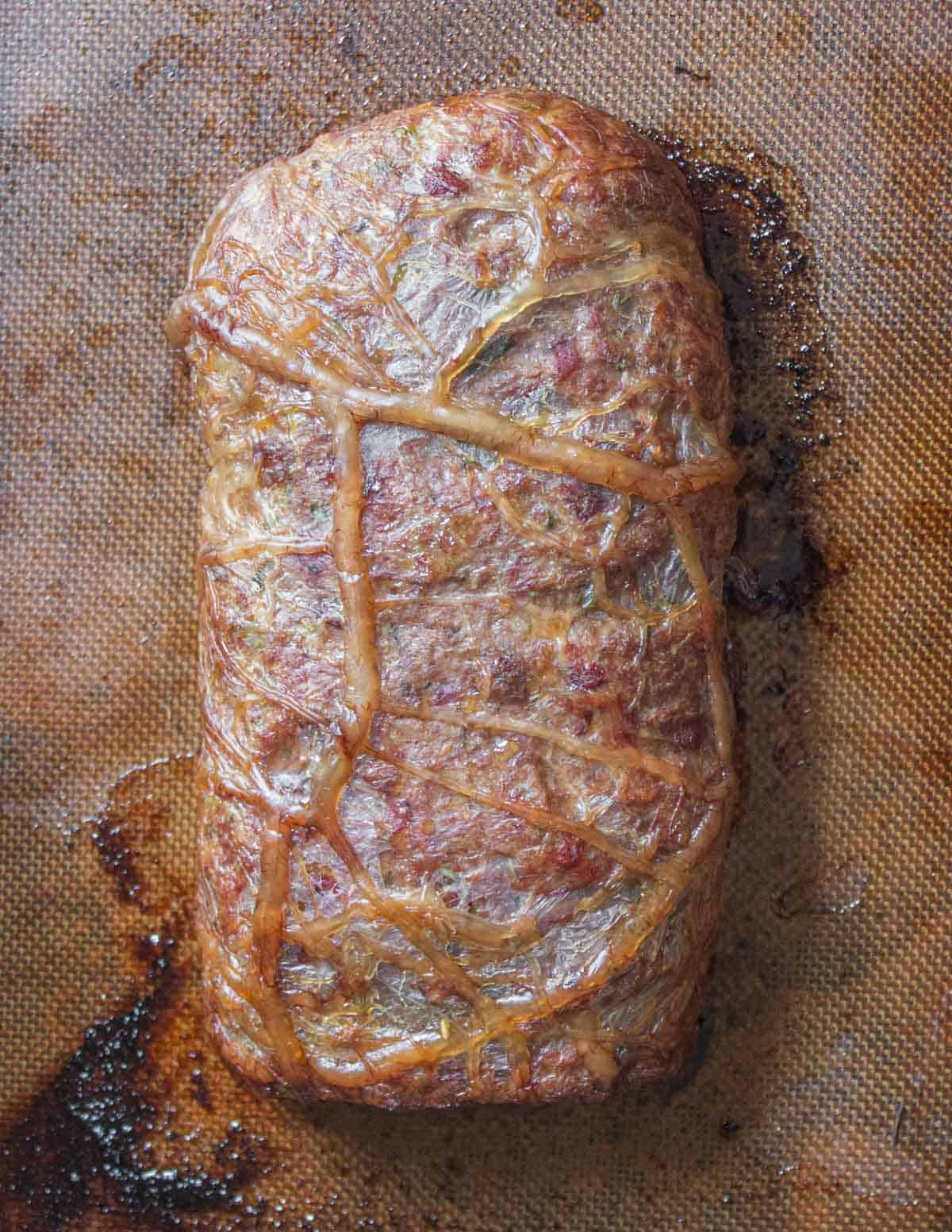 If you have extra, the fat can also be rendered to make tallow. Here's some examples in the gallery below.
I store caul wrapped in small packages of cling film in a vacuum sealed bag in the freezer. After thawing, caul should be used within 2-3 days or it will spoil.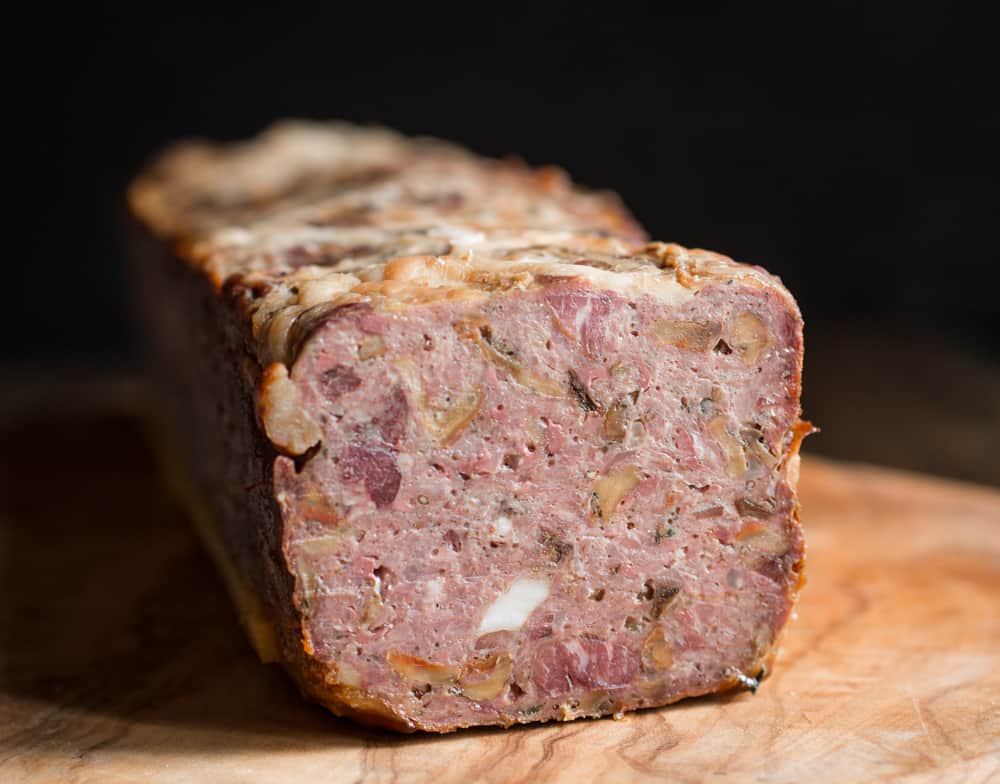 Caul makes for a lighter bacon substitute when making terrines and pates.
Cooking Ideas
Make a juicy lucy by just putting cheese in a burger and wrapping it in caul, then pan frying.
Use it to wrap meatloaf.
Use instead of sausage casings.
Use it to wrap skinless poultry breasts like pheasant.
Use it to wrap mashed potatoes, shape into cakes and fry.
Top a piece of salmon with a fish forcemeat and wrap with caul.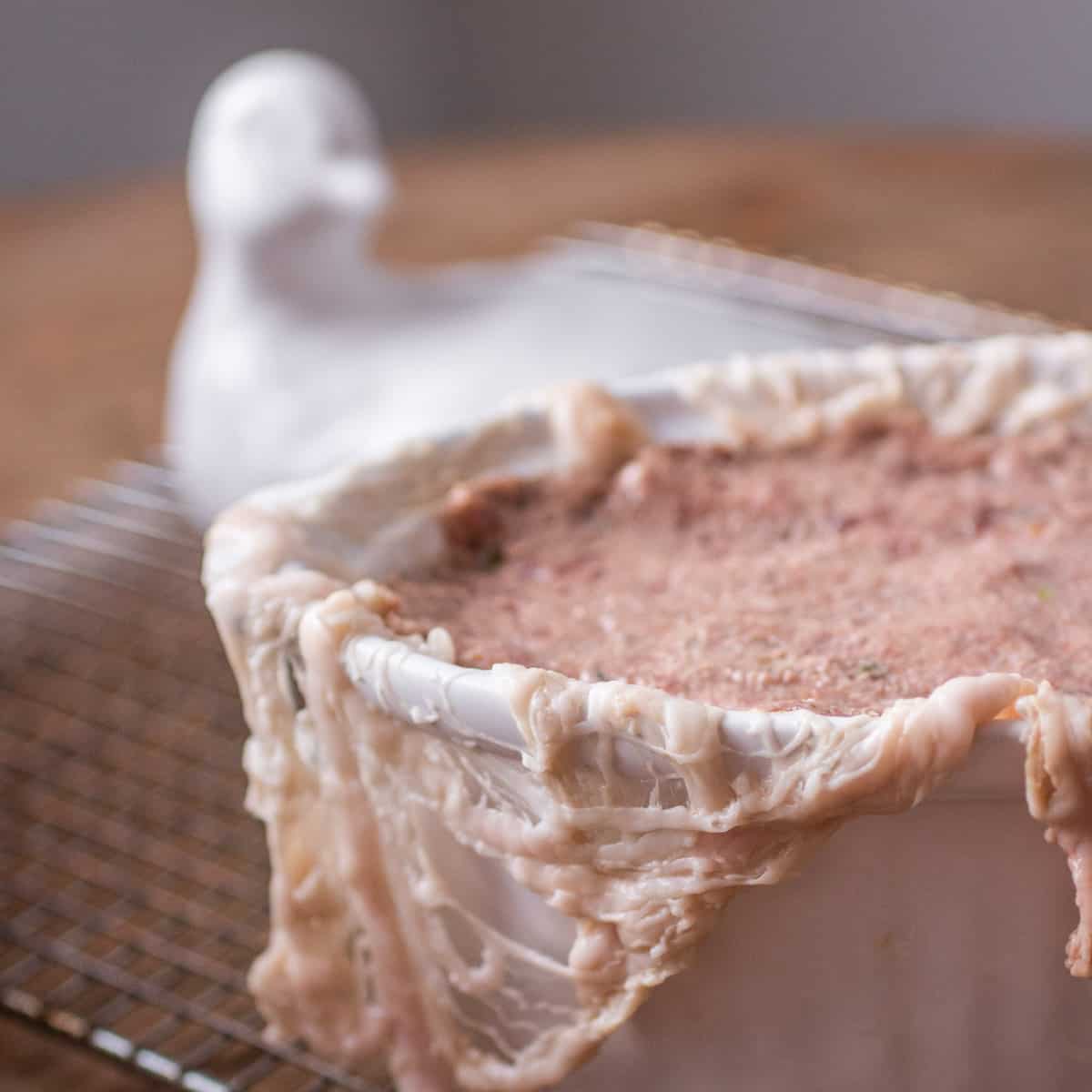 Caul Fat Recipes
Where to Buy Caul Fat
Butchers are known to throw away their caul. Call and talk to your local butchers to see if they have caul fat for sale, or if they can order some. Pigs caul is usually cheap. If you're a chef you can buy it frozen from Butcherpacker.com