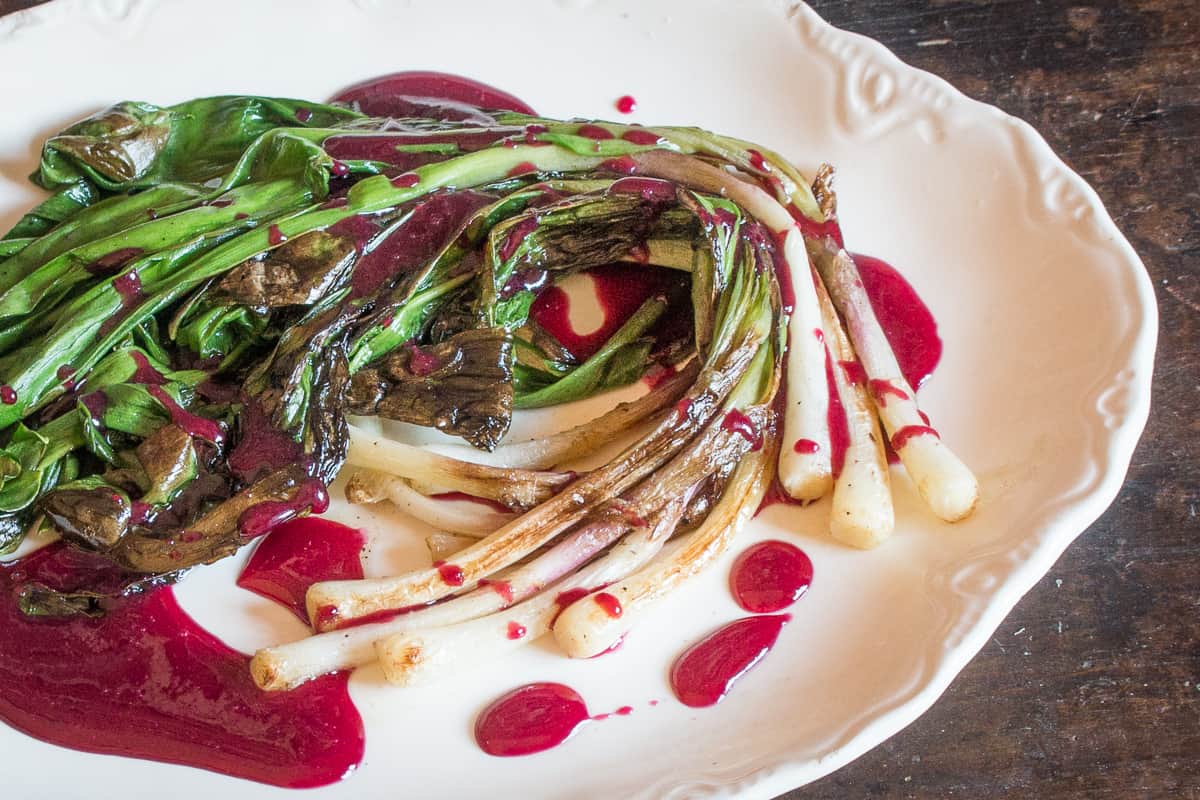 Love ramps and have a bunch? Guess what? You can eat them like a vegetable. Just like green onions, ramps can be grilled or roasted and eaten as a side dish, and it's a great way to have them--especially the youngest first batch that you harvest since they'll be the most tender.
I did a post on cooking ramps whole years ago, but it was a bit more involved, and I paired them with rowanberries, which are pretty obscure, and an acquired taste.
This is a simplified version of that dish, still grilled ramps, still a sweet and sour sauce, but I have to say, this one is even better. There's just something about chokecherry sauce that is ridiculously good here. Ramps and their onion-y friends are some of the most versatile things, and they pair well with just about everything but dessert.
Sweet counterpoints might not be the first thing that comes to your mind, but they're great, especially used to cut through the smoky taste of grilling the ramps over a ripping hot wood fire, or, if you're bold, cooking them briefly placed directly on the coals or a hot stone. Asian style condiments like teriyaki or similar sweet-tangy things are also great.
Ok, so what if don't have any chokecherry sauce? No chokecherry? No problem. The basic Idea here is that we're serving grilled oniony ramps with some sort of sweet and sour condiment. If you don't have chokecherry sauce laying around, you can reach for any sort of sweet and sour thing you have--preferably fruity. Here's a few ideas, get creative and see what you can come up with.
If you don't want to lick your plate, let me know.
Chokecherry gastrique substitutions
Pomegranite molasses
Homemade jam or jelly thinned with vinegar and cooked until syrupy
Balsamic vinaigrette (not my favorite, but in a pinch it could work)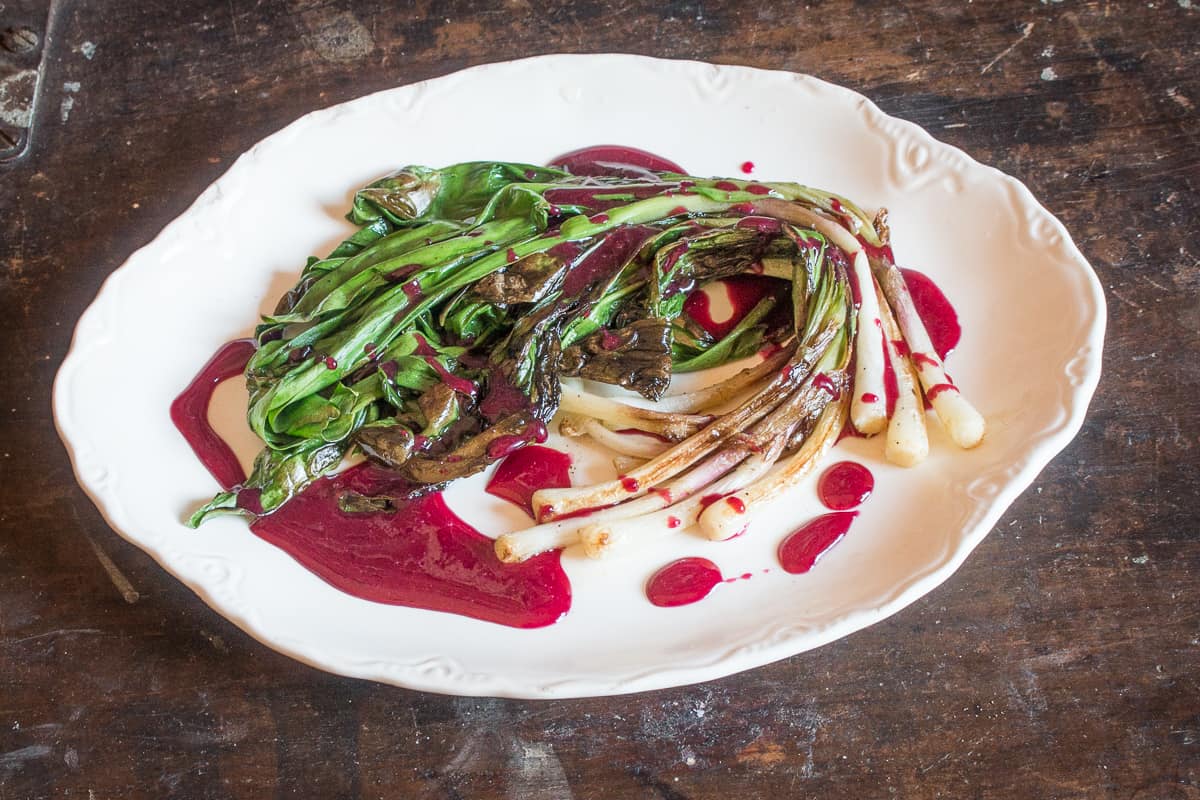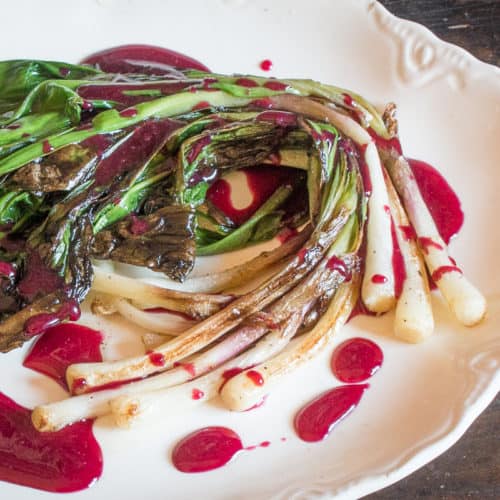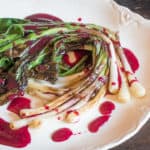 Print Recipe
Grilled Ramps with Chokecherry Sauce
Grilled ramps or wild spring leeks with chokecherry sauce. Serves 4-6
Ingredients
8

oz

Ramps

1-2 oz per person depending on how much you like ramps

Kosher salt and fresh ground black pepper to taste

1.5

teaspoon

Cooking oil

2-3

Tbsp

Chokecherry gastrique

or another tart, slightly sweet condiment you like.
Instructions
Prepare a very hot fire, or get griddle or large pan very hot. Very lightly oil the ramps, season with a pinch of salt, then cook--it's ok if you get a little char on them, it will taste great with the sweet ness of the sauce.

Young ramps are the best for this, and will cook very fast. If your bulbs are larger, you may want to dunk them in boiling water first, or cook them on a hot spot of the grill for longer than you cook the leaves.

Grilled ramps are amazing, but you don't want to bite into un-cooked ramp bulb. Put the cooked leaves on a serving plate, drizzle with the sauce and a few cracks of pepper and serve. Add a steak, piece of chicken or fish and it's a meal.
More