One of the best ways to preserve wild fruit and berries I know of, my berry gastrique is a sort of sweet and sour syrup. It'll be a favorite at your house too once you give it a try.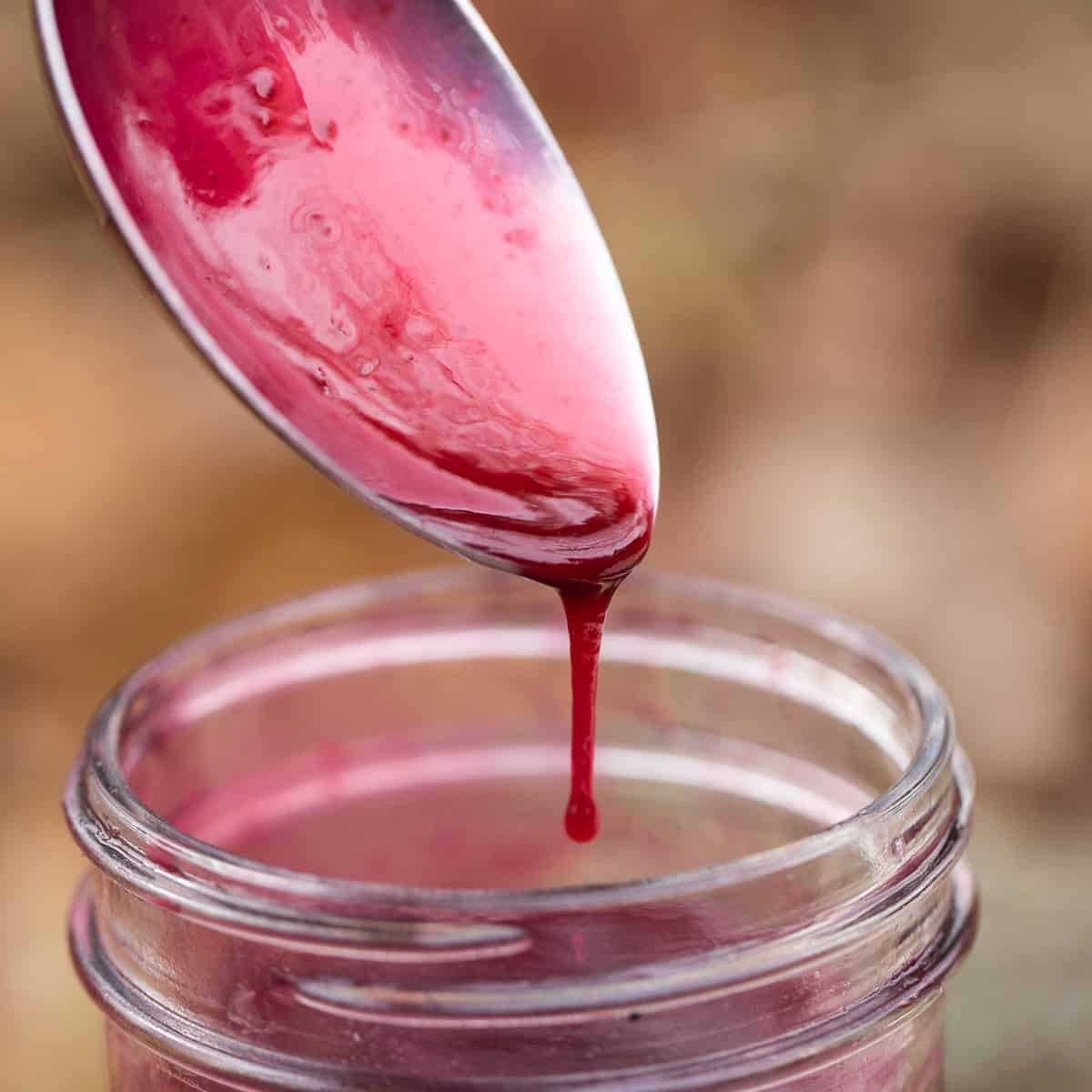 Sweet and sour syrup, or gastrique as it's known among chefs, is a little-known cousin to your typical wild fruit preserves that is one of my favorite to keep on hand all year round. It's a simple, easy way to put up your wild fruit, and i've especially designed this one to work for fruits with lots of seeds, skins, and other things that might get to be a bit much in jam or jelly.
Traditionally, gastrique just refers to a sort of sweet and sour sauce incorporating vinegar, often made with chicken stock or other things, but nowdays, depending on who you ask, it's used to describe different types of syrupy sauces, typically using fruit, but not always. I've taken the liberty to make it into a shelf-stable preserve alternative to typical jams and jellies. Because variety.
Chokecherries (Prunus virginiana, pictured) as well as wild black cherries (Prunus serotina) are a perfect example (and my personal favorite) but just about any ripe little fruit will work, especially juicy, dark things like wild grapes, elderberries, raspberries, or other Rosoideae like blackcap raspberries. The darker and seedier, the better.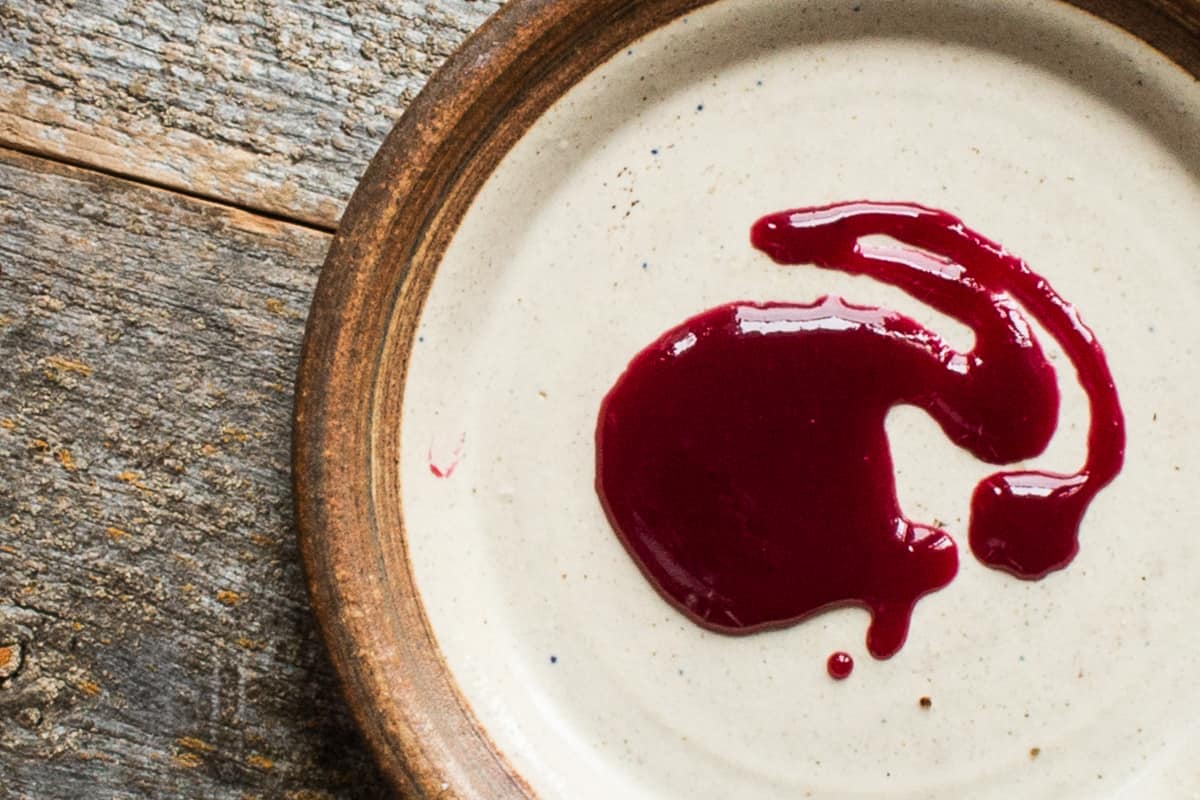 The proportions here will give you about a qt jar, or two pints, and the best part of all is that if you look closely, you'll see you don't need a recipe, but I've included one for your first go-round. Put your fruit in a saucepot and barely cover with 1:2 water and vinegar (or 50/50) then boil, mash, strain the liquid, and combine it with equal parts by volume of sugar and boil for a few minutes, then pour into canning jars, turn upside down to seal, or can in a water bath. The gastrique syrup can also be stored in the fridge.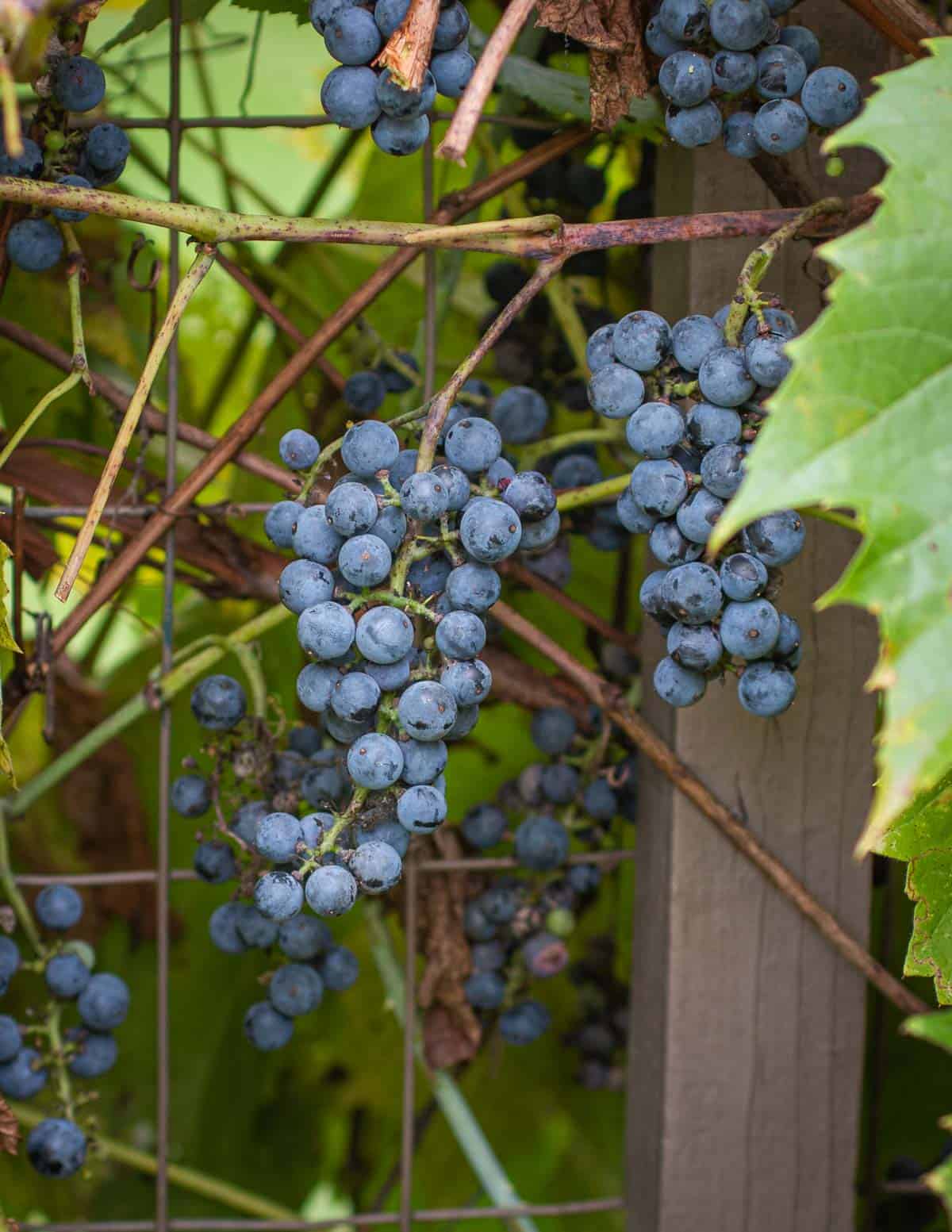 The addition of vinegar is important here, typically only water and sugar are used in preservation methods like this, but adding some vinegar gives you the flexibility to use is with game meat, as well as with desserts, pancakes, ice cream bases, drinks, etc. Can you make it without vinegar? Sure, but then it's just sugar syrup, and that gets too sweet for me.
The other secret too, is that vinegar, like alcohol, has a sort of magic property when it comes into contact with fruit and things with strong, fruity aromas. Think of the sauce here as a sort of dual-flavor extraction method. Try it out with the small batch I outline below to get the hang of it, then feel free to freestyle and create your own batches, blends, etc. If it doesn't become your new favorite fruit preserve, I'll send you a full refund.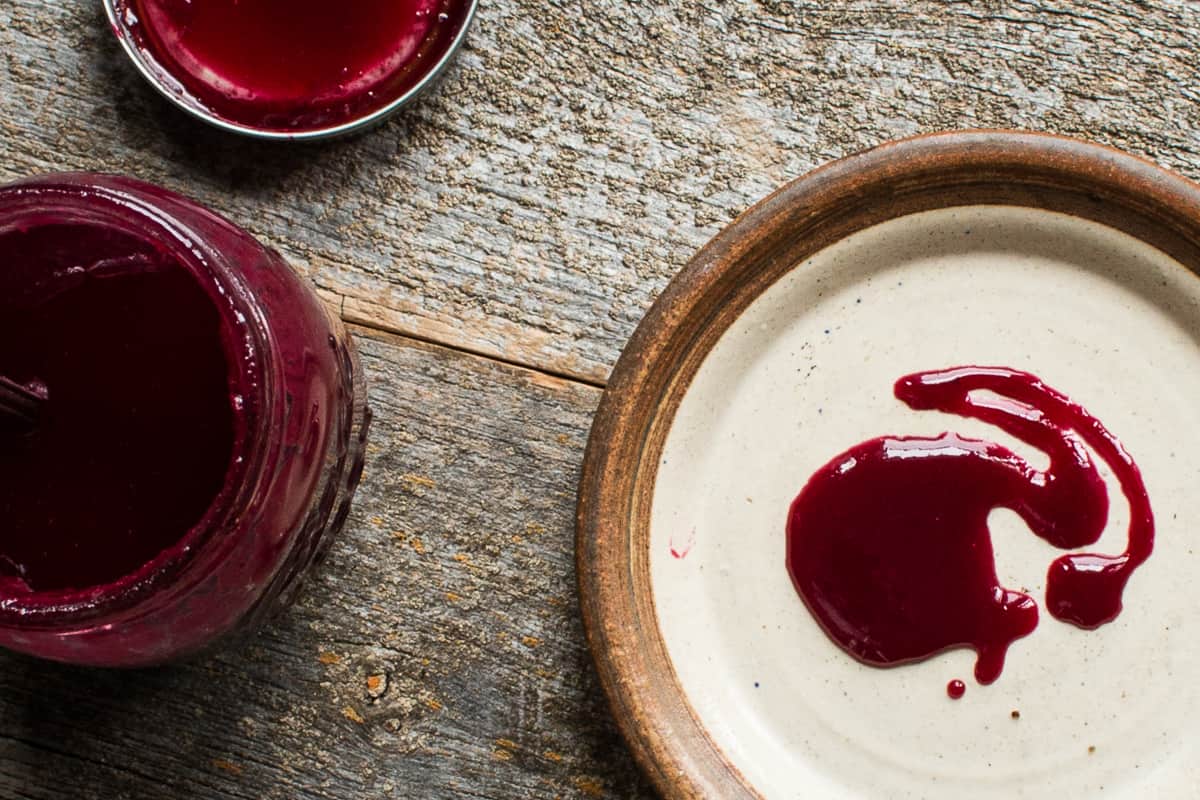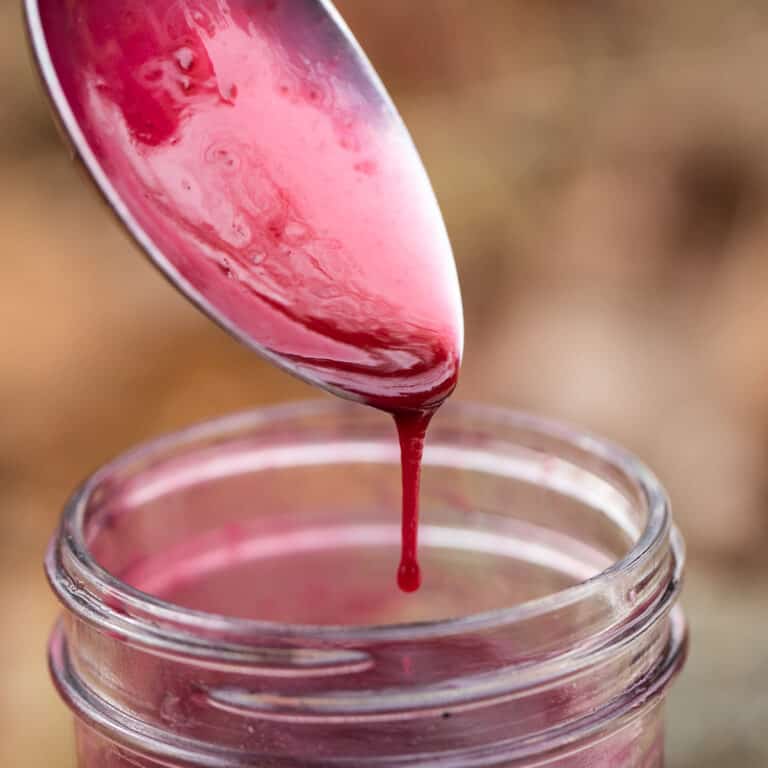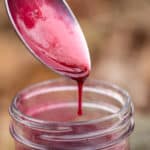 Print Recipe
Sweet and Sour Cherry, Berry or Grape Syrup
A simple sweet and sour syrup made from berries and fruits with lots of seeds or skin. Yield: about 4 cups.
Ingredients
5

cups

chokecherries

raspberries, wild grapes, elderberries, highbush cranberries, or another small berry with a lot of pit/seeds and little fruit/juice

1

cups

water

or substitute fruit juice like cherry or grape

2

cup

white wine vinegar or red wine vinegar for dark fruits

3

cups

sugar

Pinch

of salt
Instructions
Wash the berries, then add the water, and vinegar to the pot.

The berries should be just barely covered by liquid, with a few bobbing around here and there, a technical term we call "floating hippos" in the kitchen.

Bring the pot to a simmer, cover, and cook for 15 minutes on low heat. Mash the berries, or use a hand blender to break them up, simmer for a few minutes more, then strain the liquid and combine it with it's volume of sugar (equal parts). Boil for another 5 minutes, or until the syrup barely coats the back of a spoon, then transfer to jars and store. The syrup will be shelf stable canned in small jars and kept in a pantry, frozen, or refrigerated.