Liver ketchup is another piece of history I came across doing research on lamb and goat in an old Scottish book by An Comunn Gaidhealach (a seriously legit Scottish name) first published in 1907 under the title of The Feill Cookery Book.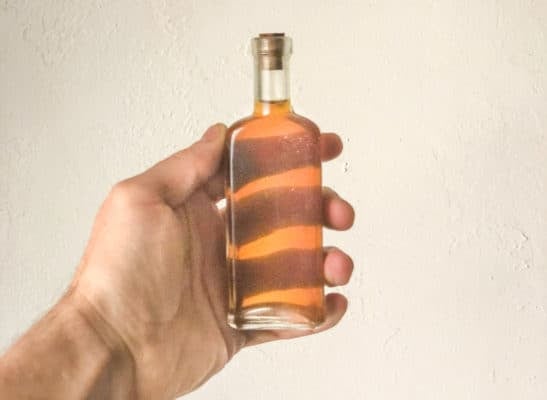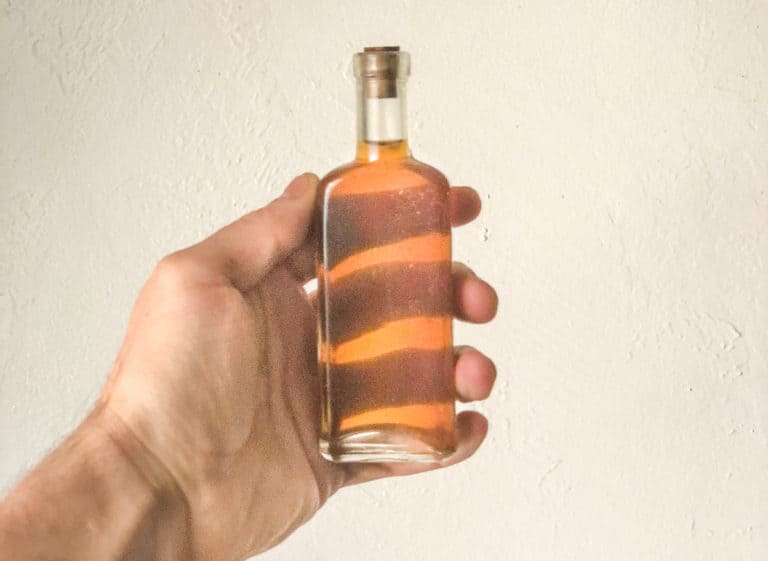 Like most of the old books I have, a lot of the recipes can be hard to reproduce: some need some modern interpretation or measurement standardizing to be approachable (handfuls and tea cups / choppies are popular measurements) while others might require some culinary understanding, like why you'd put egg whites into a salty liver sauce made from boiled liver, spices and herrings I'm going to explain.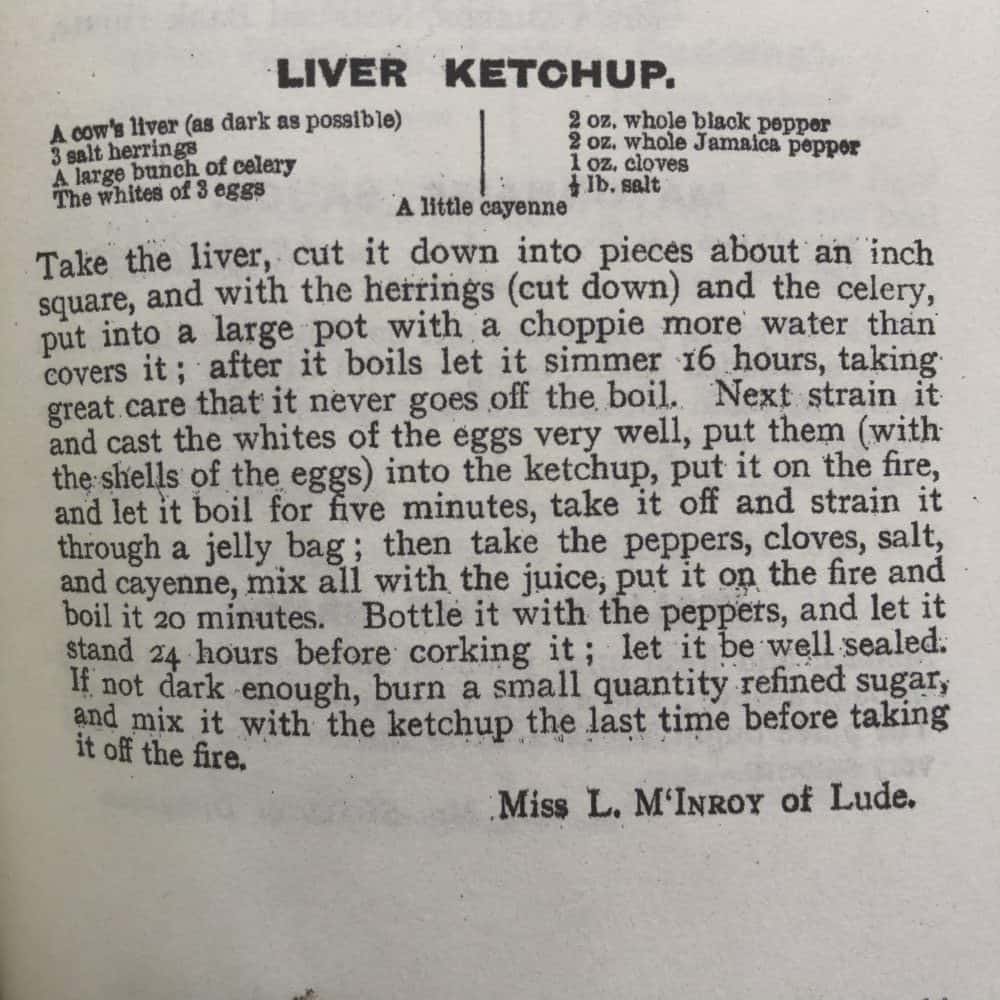 Besides being arguably the most creative way I've ever seen to use liver, it's also another another example of how the word ketchup and it's legions of cousins have evolved over time (read as you can make ketchup out of anything). Ketchup and castsups (derived from the old Asiatic fish sauces called ketsiap) were basically umami-rich or tart condiment sauces made from spices and different things--definitely not high fructose corn syrup and tomatoes. Like mushroom ketchup and garum I've mentioned before, they weren't thick sauces, but more along the lines of thin, salty condiments like fish sauce.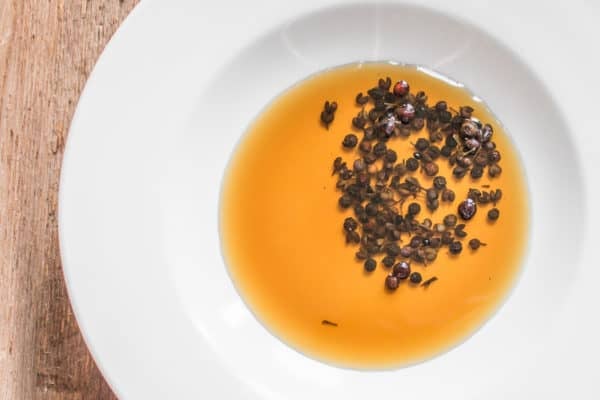 At first read, I knew exactly what the sauce was, but the liver really piqued my interest. I was taught that boiling liver, or otherwise cooking it in water is heresy, the reason for being that livers generally have strong flavors, especially from ruminants like lamb, goat, and venison. Those strong flavors are pretty water-soluble, and having a chunk of liver fall into your stock would be, undesirable.
Also, boiling liver in water, or any meat, isn't going to give you a pretty liquid, and the original author knew this. Their solution was the same technique chefs use to make consomme and that my great grandmother used to make coffee. Egg whites (not yolks) mixed into a liquid and heated, will purify the liquid and make it crystal clear. Now we're getting to the point of a fish-sauce analogy.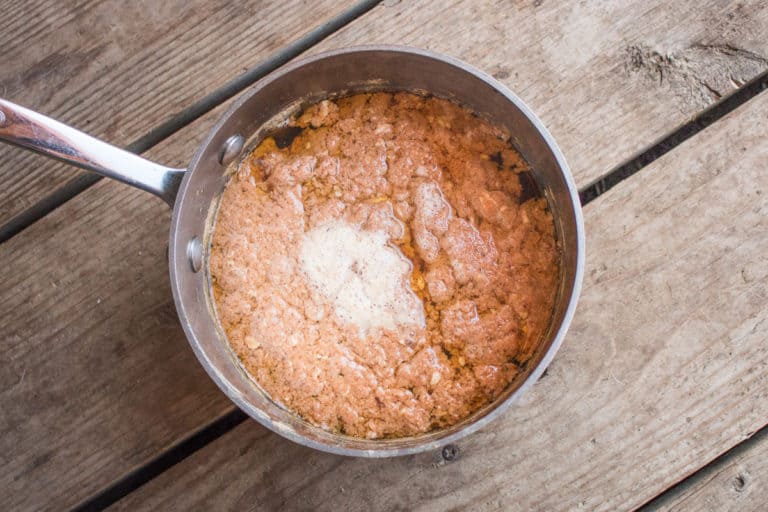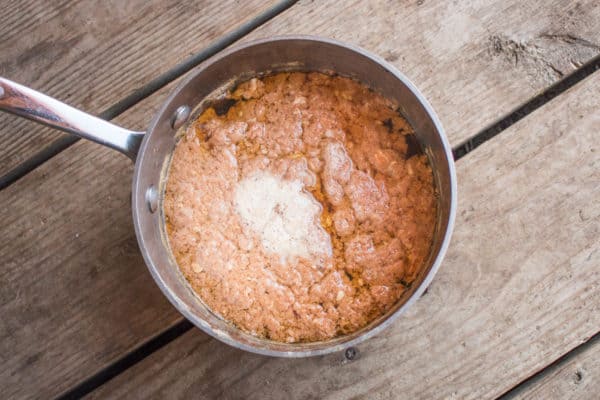 In the end, I changed a few things. Instead of boiling, I brown the liver and then brown sugar in the same pan to help build flavor, then cook the liquid to achieve a similar salt consistency as soy sauce or fish sauce, which I did by setting a goal of having a beginning salt concentration of 7-ish % which, after reducing by half, will make it around 15-ish %--a trusty salinity for shelf-stable condiment you can hot-pack, bottle and store.
Bottling with spices
After the sauce is cooked, cooled, and clarified, you add spices to flavor the finished product. While you could add spices while the sauce cooks, bottling them for a long-infusion gives you a focused, intentional infusion.
But, as the sauce is meant to be a subtle background accent to things, don't expect a dish you season with it to taste like the spices you use. I used a mix of wild prickly ash berries / Szechuan peppercorns (Zanthoxylum americanum) and regular peppercorns, but I've outlined a few variations that would be good depending on your pantry.
The finished product is a bit like fish sauce in that its a thin, salty, umami condiment to add to things as a fun seasoning. It's meant to be a background flavor though, and with the salt content, you're probably not going to put it in a bottle and shake it on a steak. Here's some places it would be good (just think fish sauce, but not fishy).
Use Ideas
In dashes to add flavor to simple broths or thin soups like noodle soups and ramen
As a marinade instead of salt, patting the meat dry before searing. The sugars will encourage browning, although it will be a little different than you're used to.
Use it in place of fish sauce ferments like kimchee or dressings like thai peanut sauce.
Add it to vinegar and oil as the salt in a salad dressing.
Pan sauces love stuff like this. After you cook a steak in a pan, de-glaze and scrape up the browned bits with a splash of white wine, then add a ladle of chicken or meat stock, and season with a few dashes of the ketchup. Whisk in some butter and reduce the sauce to thicken, then spoon over meat or serve on the side.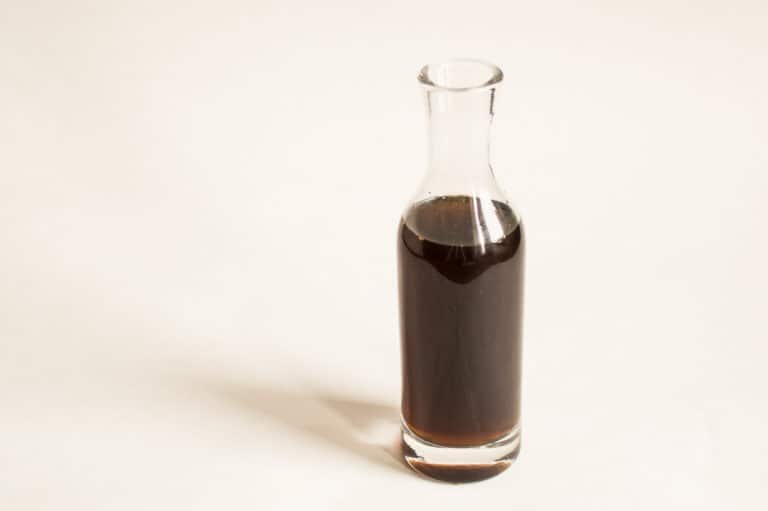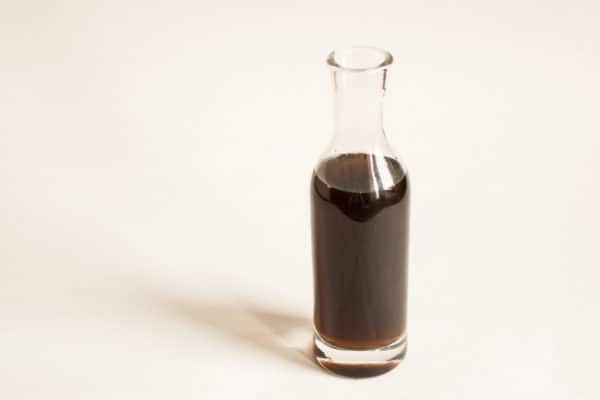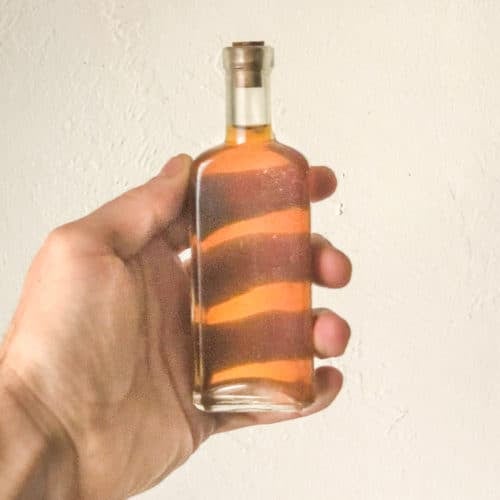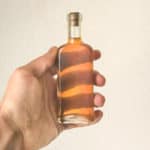 Print Recipe
Lamb Liver Ketchup
An old condiment you can use like fish sauce made from liver and spices. Makes about 3 cups.
Equipment
Coffee filters or cheesecloth

1 3 quart sauce pot
Ingredients
Braising Ingredients
1

tablespoon

white sugar

See note

2

lbs

liver

venison, lamb, goat, duck--you pick

2

Tablespoons

cooking oil

2

oz

fresh ginger

1

oz

fresh garlic cloves

unpeeled

12

oz

chopped celery

15

grams

(1 tablespoon) chopped anchovy or anchovy paste

1

tablespoon

tomato paste

optional

1500

grams

(6 cups) water

½

teaspoon

cayenne

100

grams

(6 scant tablespoons) salt
For clarifying the ketchup
Finishing Spice Options (choose one, or roughly 24 grams / 3 Tablespoons of your favorite spices)
Woodsy
2

Tablespoon

(16 grams) juniper

1

Tablespoon

(8 grams) black peppercorns
Szechuan Scented
2

Tablespoon

(16 grams) dried Szechuan peppercorns

1

tablespoon

(8 grams) black peppercorns

½

teaspoon

red pepper flakes
18th Century Classic
1

tablespoon

(8 grams) allspice

2

teaspoon

(8 grams) cloves

1

tablespoon

(8 grams) black peppercorns
Instructions
Brown the liver
Cut the liver into 1 inch pieces, then dry it very well.

Heat the oil in a pan, then brown the liver very well and transfer to a small saucepot with the remaining ingrdients except the sugar. In the same pan you cooked the liver, add the sugar and cook until it turns to a dark caramel.

Quickly add a splash of water, turn off the heat (it will sputter and sizzle) then scrape up the browned bits and juice and add to the saucepot.
Slow cook
Cover the pot tightly and bake for 6 hours at 250, then remove and cool, still covered. Strain as much liquid as possible off, then put it in a small, tall saucepan and cool. You should have about 4 cups, if you don't, add a little water.
Clarifying the ketchup
When cooled, whisk the egg whites into the liquid.

Put the pot on the heat, stirring constantly with a spoon, and cook on medium-high until a raft of egg starts to rise up from the bottom. Immediately turn the heat down to low and stop stirring.

Allow the raft to rise up, which will purify the liquid and make it clear. After the raft has completely risen and you can see crystal clear liquid underneath, line a strainer well with a coffee filter or towel and wet it with water lightly. Ladle in the clarified ketchup and allow to drain naturally. Do not press or squeeze on it at all or it may get cloudy.
Bottle with spices
After draining, bring the mixture to a simmer and bottle with your choice of the finishing spices (see note). Allow age at for a week before using. From there, the spices can be strained out after a week, or just spoon off the liquid as needed. It will keep the best flavor in a cool dark place, and will be the most stable in the fridge if it isn't processed in half pints in a water bath, which you could do.
Notes
Choose your own spice blends for bottling
I put three seasoning options in here that will work well, and you can of course make your own. The big thing to remember is more is more here, so add a bunch of spices. You could add the spices at the beginning of cooking with the liquid, but it will be less of a noticeable flavor, and they'll be in the background a bit. 
Sugar
The sugar is added here as a coloring agent, although the touch of sweetness isn't out of place either. Many things we eat are colored with burnt/caramelized sugar: cola and soda, or anything with "caramel color". It's optional. 
To bottle and store in a pantry 
To store at room temp, just bring the mixture to a boil and pour into sterilized half pint jars or similar. The salt and touch of acid is enough to ward off anything unpleasant. 
Nutrition
Serving:
1
Tablespoon
|
Calories:
166
kcal
|
Carbohydrates:
7
g
|
Protein:
20
g
|
Fat:
6
g
|
Saturated Fat:
1
g
|
Polyunsaturated Fat:
1
g
|
Monounsaturated Fat:
2
g
|
Trans Fat:
0.2
g
|
Cholesterol:
249
mg
|
Sodium:
88
mg
|
Potassium:
349
mg
|
Fiber:
0.3
g
|
Sugar:
2
g
|
Vitamin A:
15426
IU
|
Vitamin C:
3
mg
|
Calcium:
12
mg
|
Iron:
5
mg