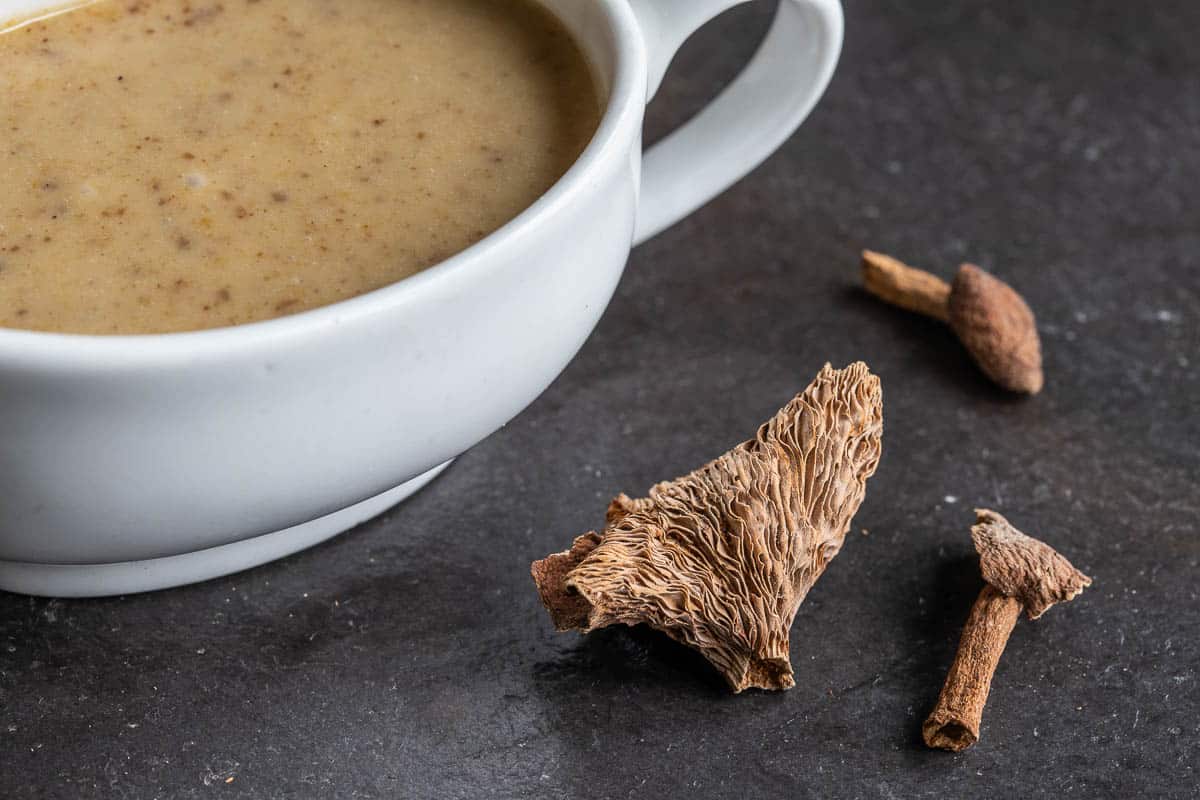 Candy caps, the mushrooms that have an uncanny aroma of maple syrup, are some of the most versatile wild mushrooms out there, designed by nature to be used in sweet preparations (some savory dishes, especially glazes, can be good too). This simple creme anglaise (custard sauce) infused with the flavor of dried candy caps is a simple way to enjoy them, and particularly good drizzled over fresh fruit like blueberries.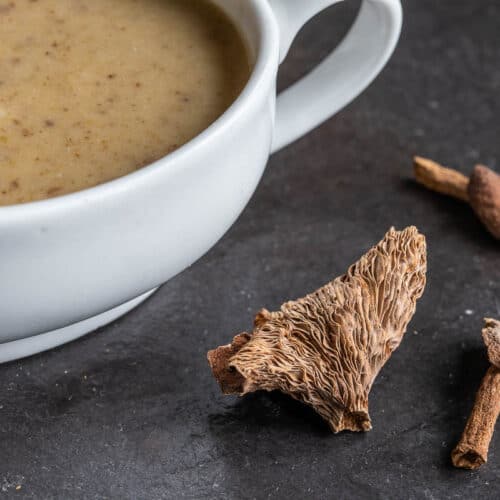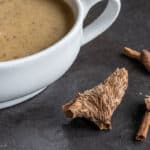 Print Recipe
Candy Cap Crème Anglaise
Simple custard sauce scented with candy caps. Makes about 1.5 cups. Try it drizzled on a bowl of fresh fruit like blueberries.
Ingredients
¾

cup

cream

¾

cup

half and half

3

large egg yolks

⅓

cup

maple syrup

1

Tablespoon

ground candy cap mushrooms

2

Tablespoons

brandy
Instructions
Heat the cream, half and half, and candy caps until steaming and cool.

Meanwhile, bring the maple syrup and brandy to a boil and cook for two minutes on high, then pour into a mixing bowl and allow to cool for a few minutes.

While the syrup is still warm, beat it with the egg yolks until light in color.

Whisk ⅓ of the cream mixture into the egg yolk-maple mix, then whisk in the rest. Transfer the mixture back to a saucepan and cook on low heat, stirring constantly with a spoon, until the mixture barely coats the back of a spoon, about 15 minutes. You can also cook the sauce in a double boiler above a pot of simmering water, which is easier if you haven't worked with custards before.

It's important to take your time cooking the crème anglaise, as if the heat gets too hot it will curdle the yolks and make the sauce chunky. Even if you do curdle the yolks though, you can strain it and it will be ok. Chill the sauce completely before serving to give it time to thicken. If you're in a pinch, stir it over a pan of ice.