Purple laccarias are a beautiful, purple mushroom I see on occasion when I'm out foraging in the late summer and fall. Read on and I'll tell you everything you need to know about harvesting and cooking them.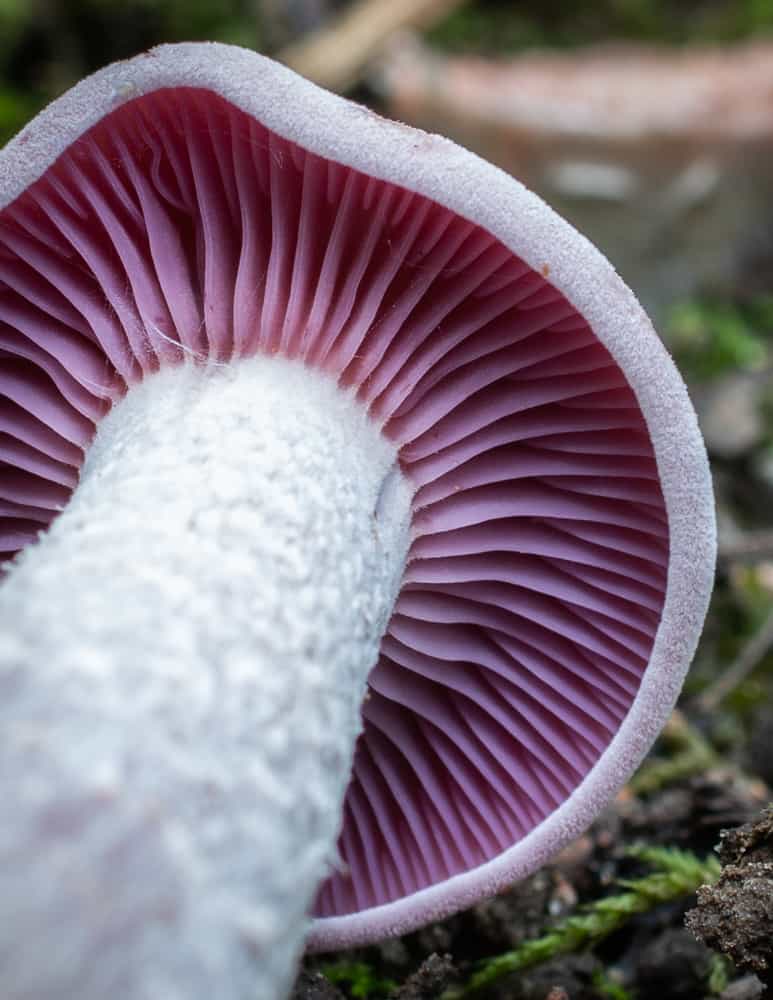 I have a couple different patches where I might see them, but they seem to fruit here and there, and are hard to depend on for a decent amount of mushrooms.
Don't get me wrong, Laccaria's are edible, beautiful, and completely fine to gather for the table, but the yield of what you get that's edible is relatively poor. 99% of the time you're going to want to throw away their stem and just cook the caps, since the stem is stringy and tough, and often riddled with bugs, at least where I live.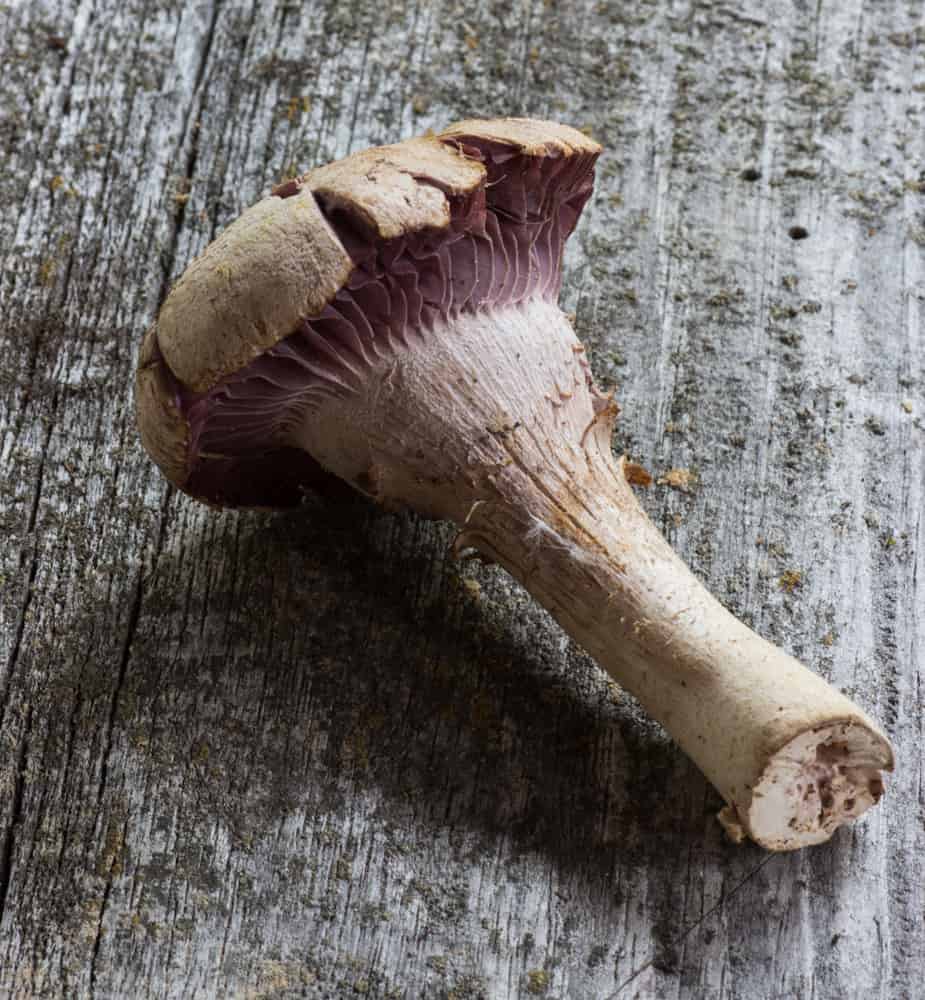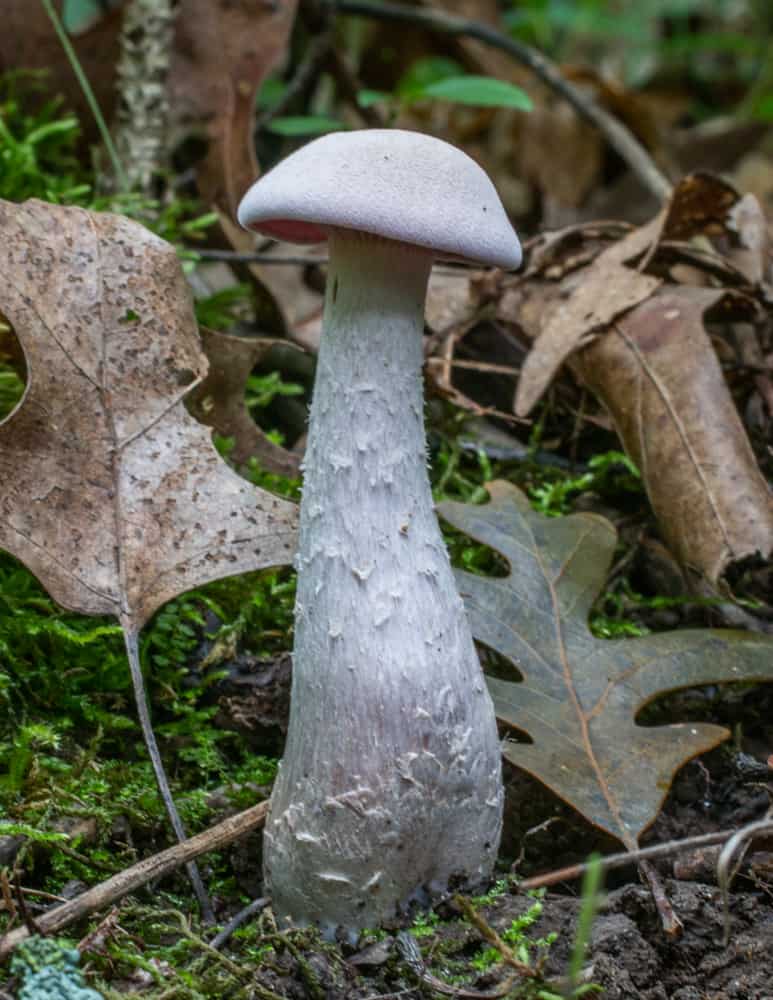 Habitat
I find these growing in the late summer and fall when chicken of the woods and hen of the woods are fruiting, since they seem to like areas with white and red oaks like chanterelles, and plenty of other mushrooms where I live. Sometimes dozens, sometimes one or two, but they are easy to identify with their whitish-cream cap and dark purple to light purple gills and of course, their very fibrous stem.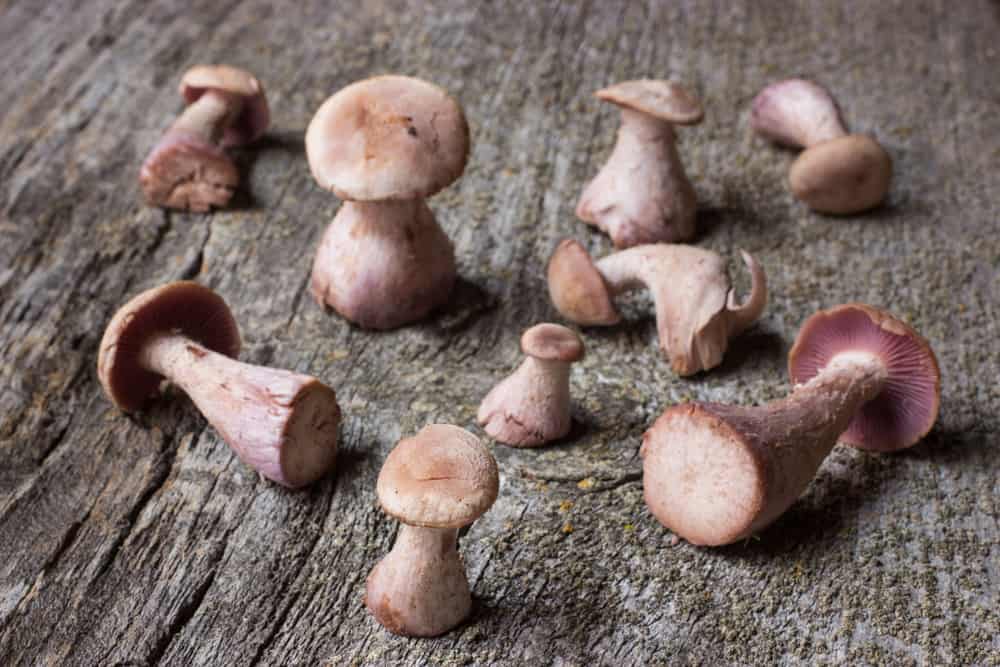 Cooking
Unfortunately, these will lose their purple color no matter what when you cook them. You could treat these just like any mushrooms from the store, with the exception of eating their stem, as it is rather hard and tough.
They have a pleasant mushroomy flavor, but aren't anything crazy. Fine to add to a soup or stew, or casserole or a mix of other fall mushrooms. They are fun to find though, as is anything so colorful during the witching hour between fall colors and the onset of snow here in the Midwest. Here's a few ideas for cooking with them.
How to use
Their flavor is mild, meaning they're a good candidate for mixing with other mushrooms to make a blend. Classic sauteed mushrooms with garlic and parsley makes for a good purple laccaria recipe.
These are a good mushroom for soups and sauces.
Remove the stem and cook the tender caps whole by grilling, roasting, or sauteing.
Quarter mushroom caps or leave young ones whole, then cook and marinate.
Cut the caps into slices or quarters and cook like you would any other mushroom.
The tough stems can be torn or cut into pieces and dried and added to stocks and broths.
Preservation
They are great candidates for slicing thinly and drying. They can also be pickled, cooked or sauteed and frozen.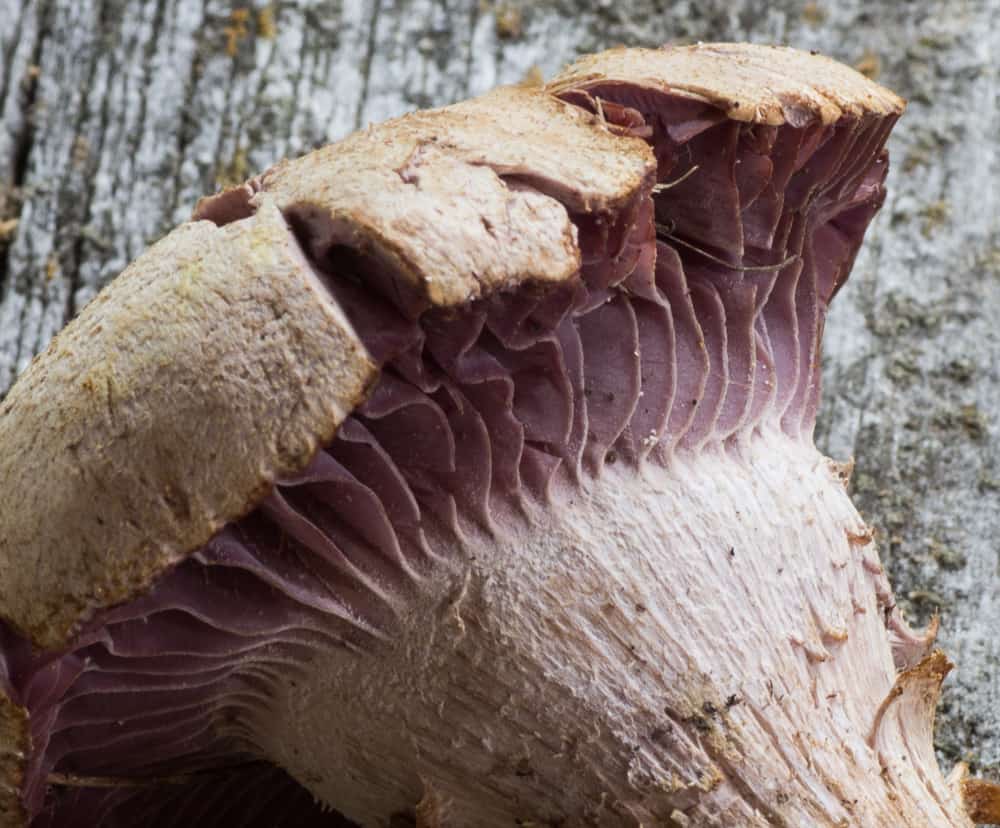 Recipes
Here's some great ways to use these, like I mentioned, I enjoy them occasionally in a blend of mushrooms. The wild mushrooms with garlic and parsley, and with breadcrumbs and chili would be a great place to start.
More