Yes, you can eat broccoli leaves, and they're delicious, but even as a veteran chef, until I met some farm broccoli growing in a garden I didn't know about them at all.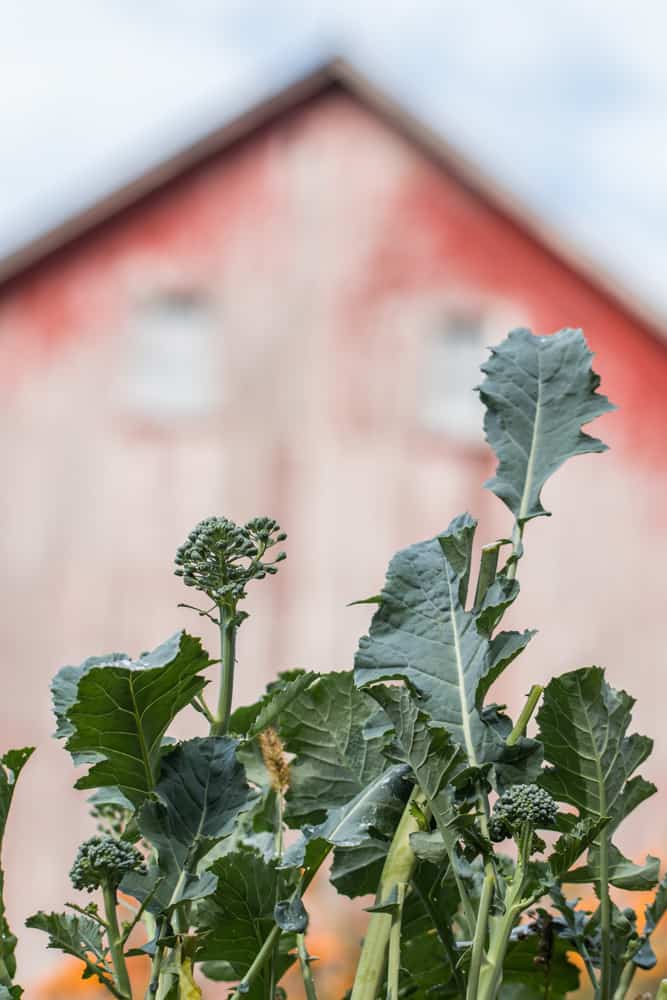 I was walking through one of the large gardens at my girlfriend's family farm, clipping some weeds (purslane, amaranth) to bring to the restaurant that grow in between the rows of broccoli.
I'd cooked both nice farm broccoli and commodity over the course of my career, and I knew that the mass-produced stuff would generally have larger heads, but I'd never really stopped to look at a broccoli plant grow before.
At first, looking at the plants from a distance, I thought they were kale, since more than anything, there were leaves. Lots and lots of leaves. I thought to myself, why have I never seen broccoli leaves for sale, and if there are so many leaves on the plant, why am I not cooking with them? Why is everyone not cooking with them?
I swear, every time I walk through a garden, it seems like I find a new part of a plant to eat.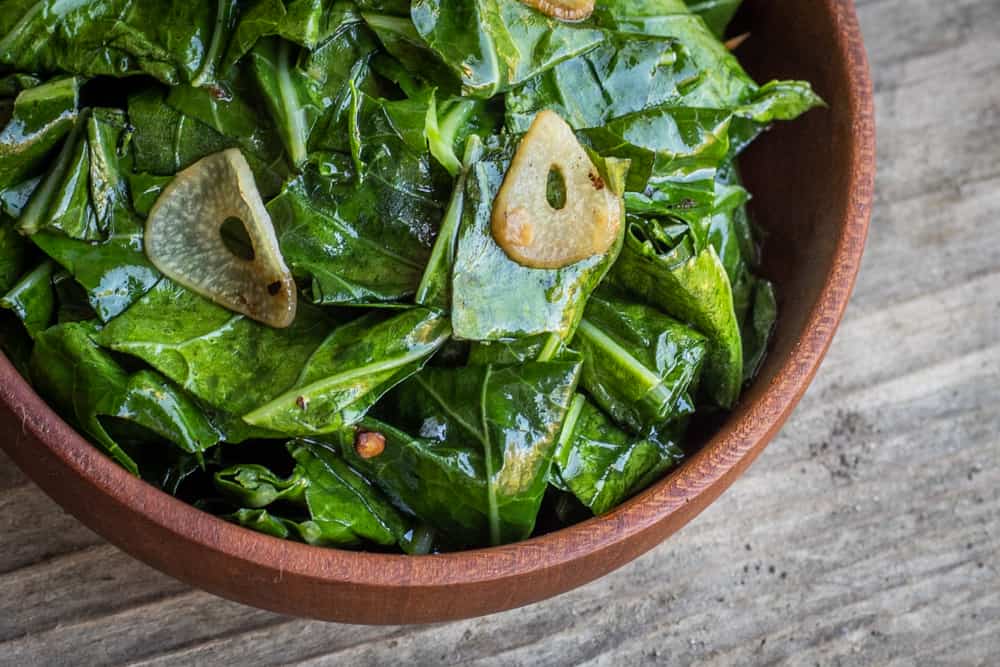 There's more to broccoli than what's at the store
Throughout my life as a chef and consumer, I'd been trained by media campaigns and giant food companies to think of broccoli (as with so many other vegetables) as only the flowering portion of the plant, since that's technically what "florets" are—literally a giant cluster of unopened flowers (broccoli flowers, when opened, are edible, and tasty too).
The florets of high quality broccoli are great-no doubt about that, but there's a lot more to broccoli, as you'll discover when you start cooking the greens, which you can handle much as you would kale, collards, or any other sturdy dark greens.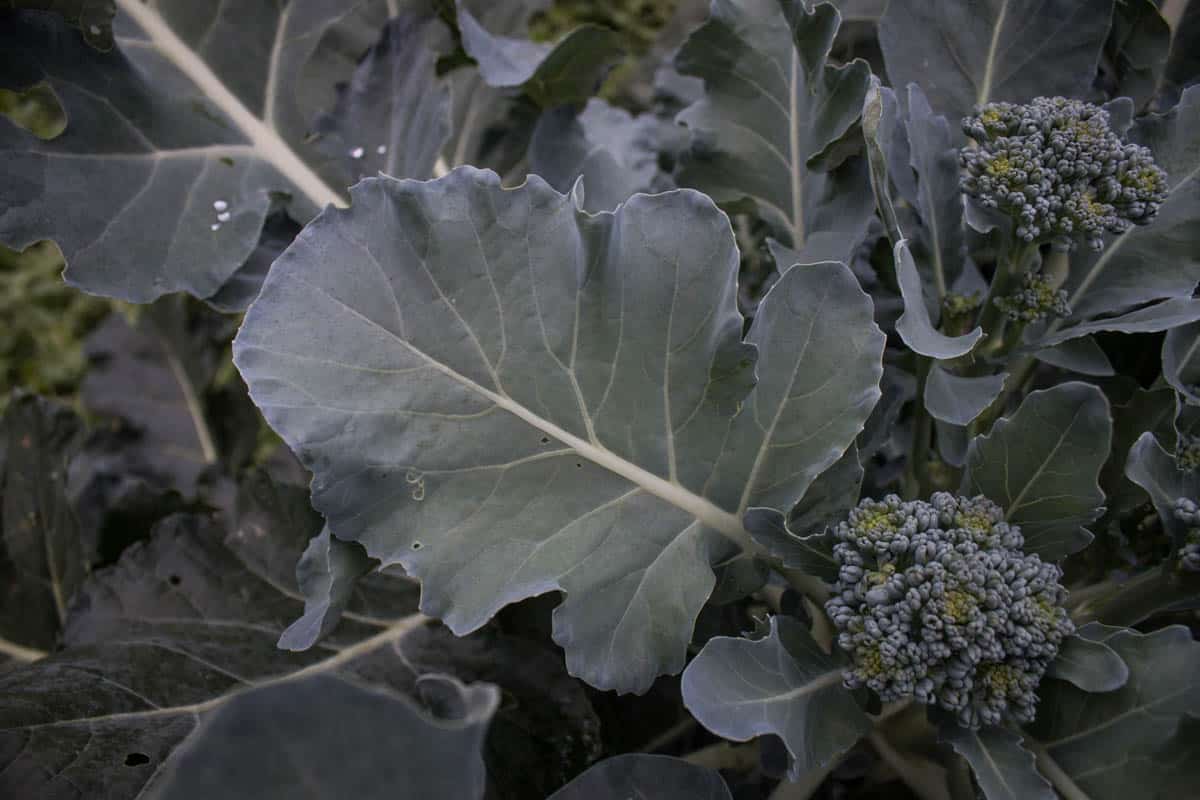 All Brassica leaves, flowers, stems, and stalks are edible
Both the broccoli with the large leaves pictured and common broccoli are both Brassica oleracea, and using the scientific name can reveal plenty of other common garden plants with different edible parts.
The Brassicas are a genus of plants that include many different edibles we enjoy, from collard greens (Brassica oleracea var. viridis) to mustard greens (Brassica nigra and many others) to cabbage (Brassica oleracea var. capitata), and on and on.
Kohlrabi leaves? (Brassica oleracea Gongylodes) yep, you can eat those too. Giant Brussels sprout leaves? (Brassica oleracea var. gemmifera) Sweet and delicious! Simply put, you can eat all of the leaves of every brassica that I know of. Isn't science fun?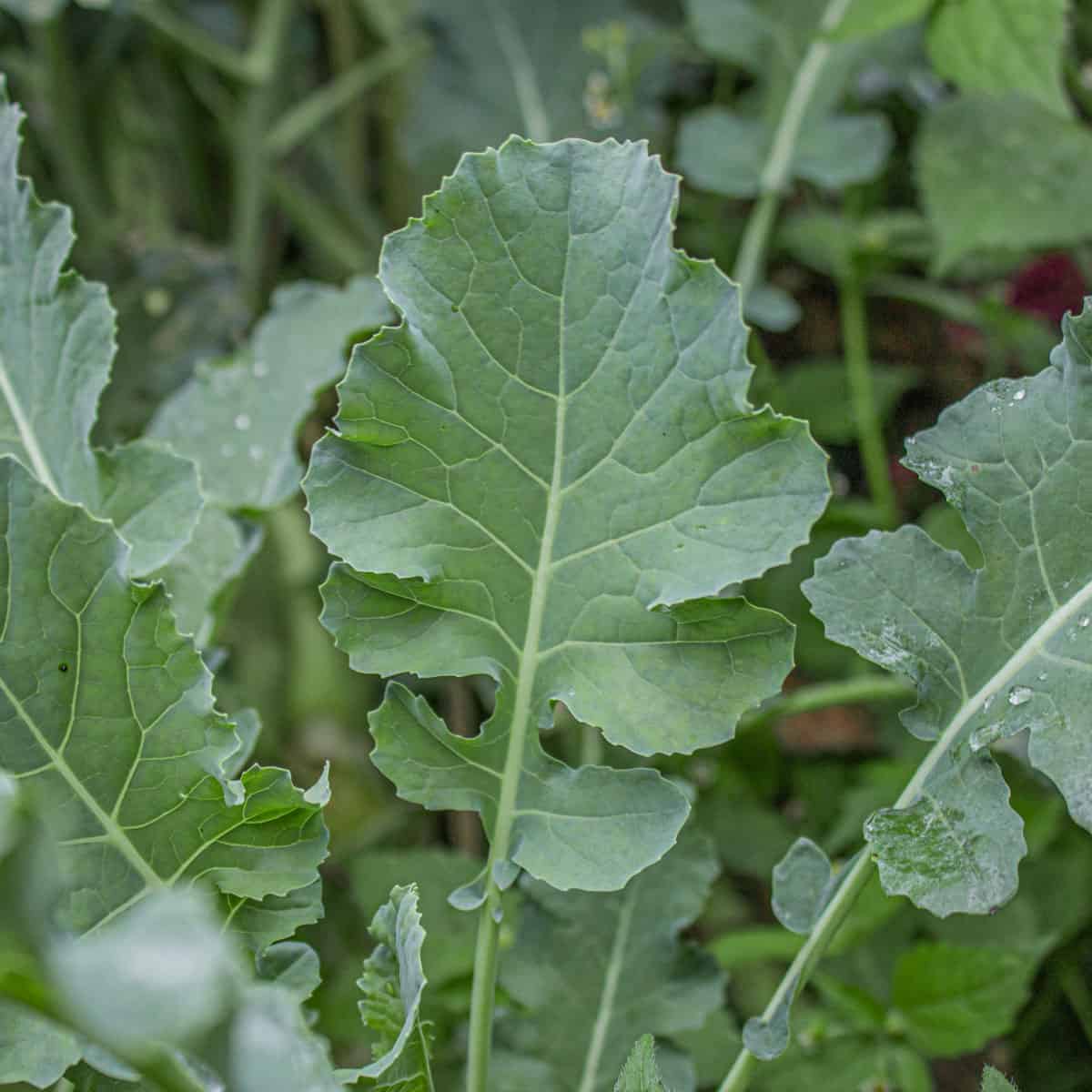 Italian Spigarielo
Broccoli greens have been eaten by Italians for a long time, in fact they actually have a couple different types of broccoli grown only for the leaves called spigariello, also known as leaf broccoli, spig kale, spigariello liscia. The plant is still Brassica oleracea, but has the name "variation italia" tacked on the end).
My friends at Dragsmith Farm grow leaf broccoli near Barron Wisconsin I used to order it by the 25# case. Seeds are easily found online for planting, too (see link at the bottom of the page).
Harvesting
Take only a few leaves from each plant
Broccoli and other Brassicas have wide, floppy leaves for a reason: they're specially designed by nature to catch the sunlight to give the plant energy. If you harvest too many leaves early in the growing season, you could stunt the plants growth and prevent yourself from getting broccoli florets.
If you grow species of broccoli specifically designed for their leaves like spigariello or other broccoli leaves, like the kinds you'll find in deer plot seed mix, this is less of an issue since the plants won't use their energy to develop flower stalks.
Pick after a frost for the sweetest leaves
Broccoli leaves and other brassicas are cold-hardy crops, meaning they can take more cool temperatures than something like lettuce, say. A good piece of science-based folk knowledge is to harvest broccoli after a frost.
What happens is that the plant doesn't want to freeze, so, when it's exposed to cold temperatures, it converts simple starches into sugars, since sugar resists freezing (adding sugar to cream helps keeps ice cream soft, for example).
That being said, to really notice a difference in taste, you'll want to harvest the greens after multiple hard frosts, not just one. Quick side note: spring-dug parsnips and carrots left in the ground to overwinter also benefit from the same effect.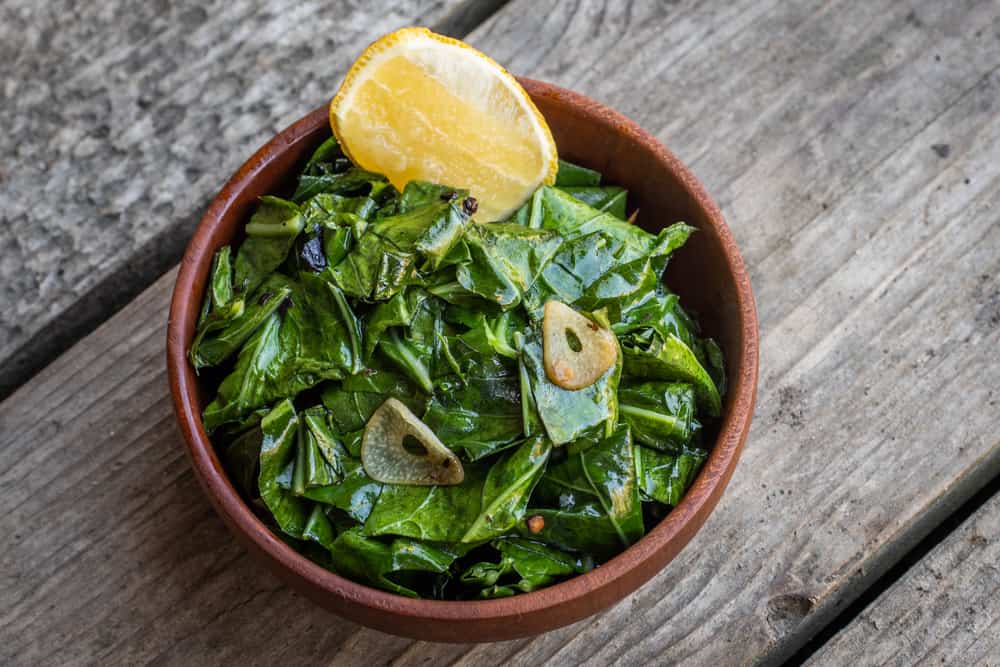 Cooking
Treat like collard greens
Think of cooking and eating broccoli leaves just like you would any other firm, sturdy leafy green like collards or kale.
Remove the stem
I clip the leaves with a small knife or scissors, then I bring them back to the kitchen and strip the midrib/stem out of each leaf.
Cutting into Chiffonade/shredding
Broccoli leaves can make a good raw salad. One of my favorite ways to do it is to cut them into fine shreds, or chiffonade.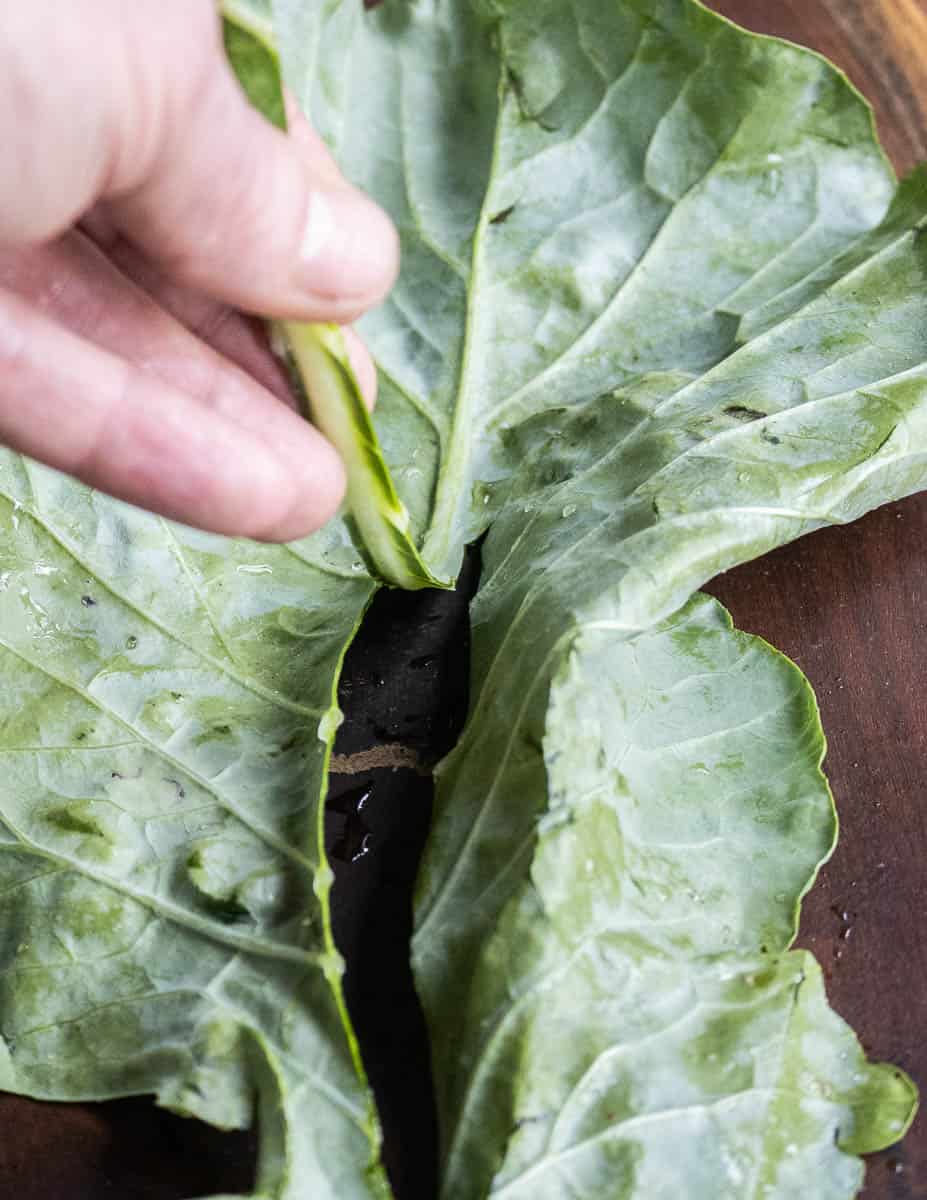 Steaming
Steaming is another good thing to do with these. Remove the ribs, then cut into pieces and steam for 30 seconds, or until they're tender and taste good to you. I like mine to be fresh and vibrant green—not overcooked. Cooking time will depend on the age of your leaves and your personal taste though.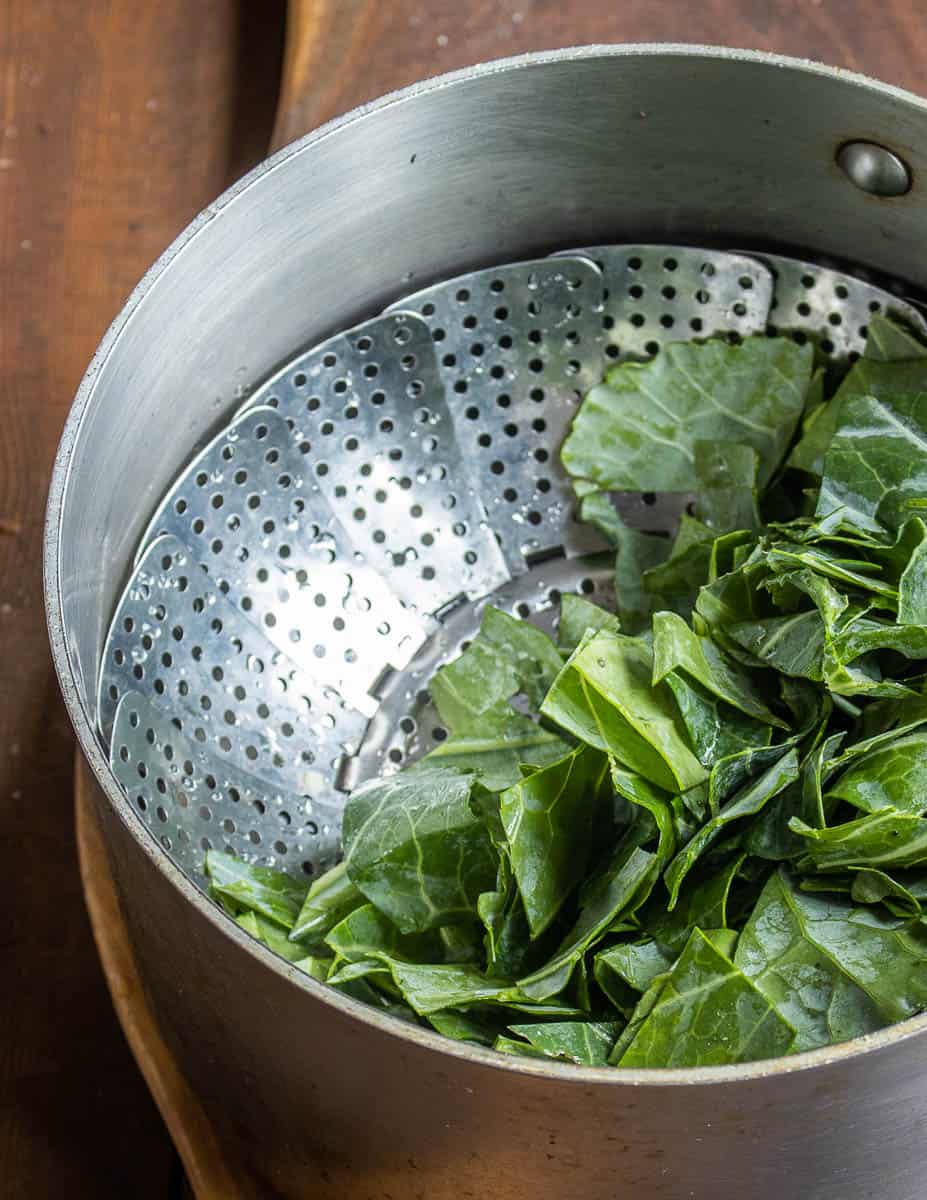 Using leaves as a wrapper (Dolmas)
Just like grape leaves, broccoli leaves can be blanched and stuffed. They're more tender than grape leaves and can be used to make large rolls.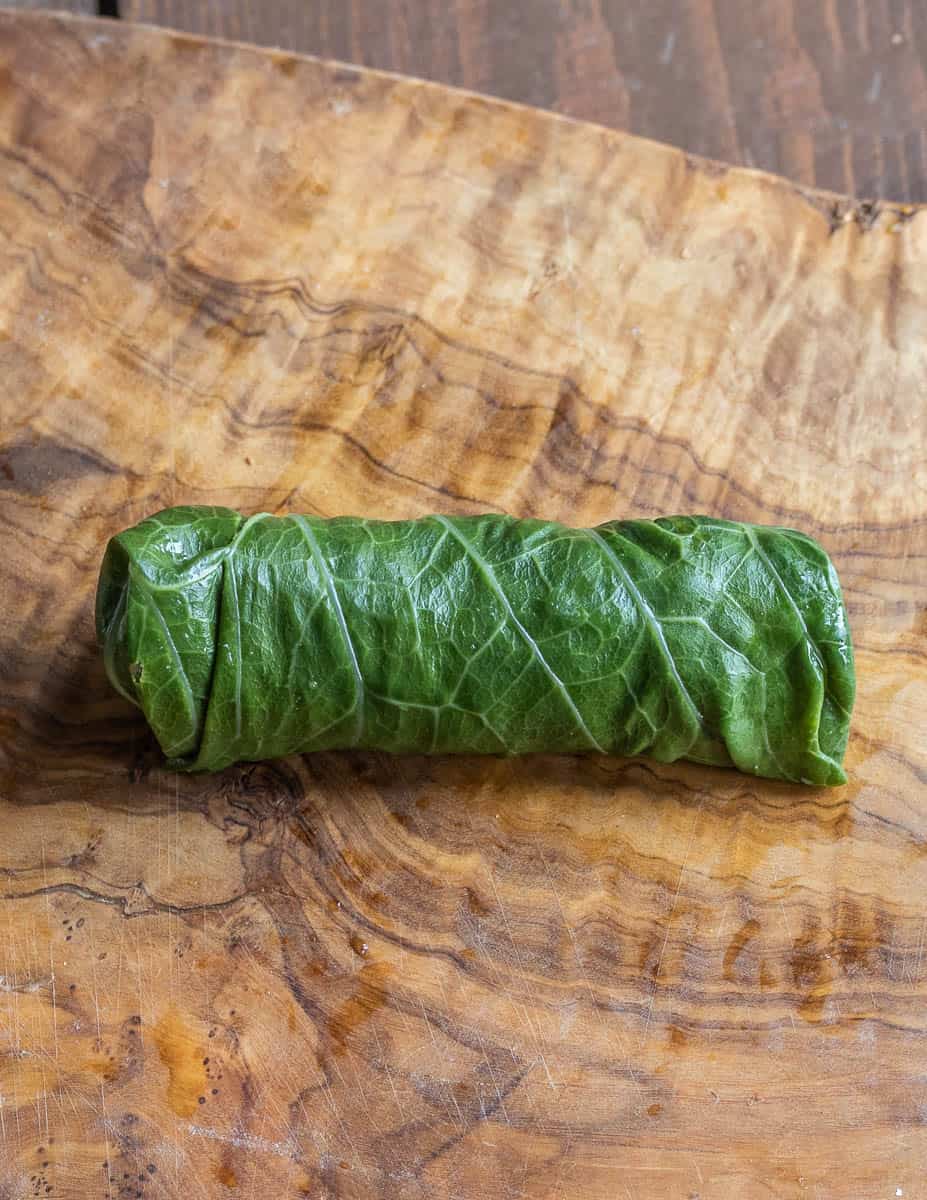 Freeze-Wilting
If you don't want to blanch the greens, you can also put them in a freezer just until they're firm, then thaw, which does the same thing as blanching without using excess water (you don't get the salt either though, so the shelf life will only be a few days).
Simple Recipes
Steamed Broccoli Leaf "Caesar"
Steamed broccoli greens or kale with anchovy vinaigrette and parmesan will remind you of Caesar salad, but lighter. Perfect for a light meal with something grilled alongside.
Ingredients
8

oz

broccoli leaves, ribs removed and cut into large squares

2

Tablespoons

Anchovy vinaigrette

or to taste

High quality parmesan

grated, peeled, shaved--your choice

Fresh ground black pepper

for serving
Instructions
Put the trimmed broccoli leaves into a pot with a steamer basket, turn the heat to high, cover and cook for 30 seconds, or until the leaves are just barely tender.

The leaves should be bright green and vibrant. I like them a little crunchy still and full of life.

Remove the steamed leaves to a salad bowl and toss with some of the dressing to taste, or serve in small salad bowls and let guests dress the leaves to their taste. Pass the parmesan and fresh black pepper alongside.
Broccoli Greens with Garlic and Lemon
Wilted broccoli greens with garlic and lemon.
Ingredients
8

oz

(8 cups) Broccoli leaves

stems removed, leaves cut into 1 inch strips, rinsed and dried

Kosher salt

to taste

Fresh wedges of lemon

to taste

3

tablespoons

virgin olive oil

plus more for finishing

Crushed red pepper flakes

to taste (optional)

2

large cloves of garlic

thinly sliced

1

tablespoon

of water or dry white wine

optional
Instructions
Warm the garlic and oil in a 10 inch or larger saute pan or cast iron skillet and cook on low heat, stirring occasionally until the garlic is aromatic, nutty smelling, and light brown.

Add the crushed red pepper and greens to the pan along with the tablespoon of water or wine and cover with a tight fitting lid and cook for 2-3 minutes.

Remove the lid and stir the leaves to evenly wilt them, season to taste with salt, then put the lid back on and cook a few minutes more until they're as tender as you'd like.

If the pan looks dry, add another spoonful of water to prevent it from drying out. When the leaves are tender, double check the seasoning and adjust as needed, then remove with tongs or a slotted spoon to prevent juice from leaking onto your plate. Serve with lemon wedges and more olive oil for drizzling alongside.
Notes
The only thing to know about cooking these is that you need to remove the stem. Just like collard greens and kale, they require a gentle braise.
Intro to Broccoli Greens
A quick introduction to what you can do with broccoli leaves, as well as cauliflower, kohlrabi, and others.
Related
Deer food plots=more than animal food
If you have some extra land, and, say, have hunters that rent from you, or like to hunt yourself, consider planting a deer food plot with a brassica seed blend. These commonly contain varieties of leaf broccoli, as well as delicious turnips, radishes, and mustard greens you and animals can eat.
This is a great way to have a "low-maintenace" garden to produce extra food, and, if you eat meat or want to attract hunters to lease your land, rest assured, the deer will come. You'll be shocked how much food one bag of seed mix can produce for you and wild animals. Brassica Deer Food Plot Seed Blend (Includes leaf broccoli)
Further Reading
Spigariello / Leaf Broccoli Seeds
Calabrese Broccoli Seeds (Broccoli leaves shown in this post)