A precious nectar from the Northwoods, birch syrup is maple's woodsy, exotic cousin. A luxury ingredient with a special flavor, it costs around 10 times the price of maple syrup. If you haven't tried it yet, it might be time. In this post I'll show you how I use it in the kitchen.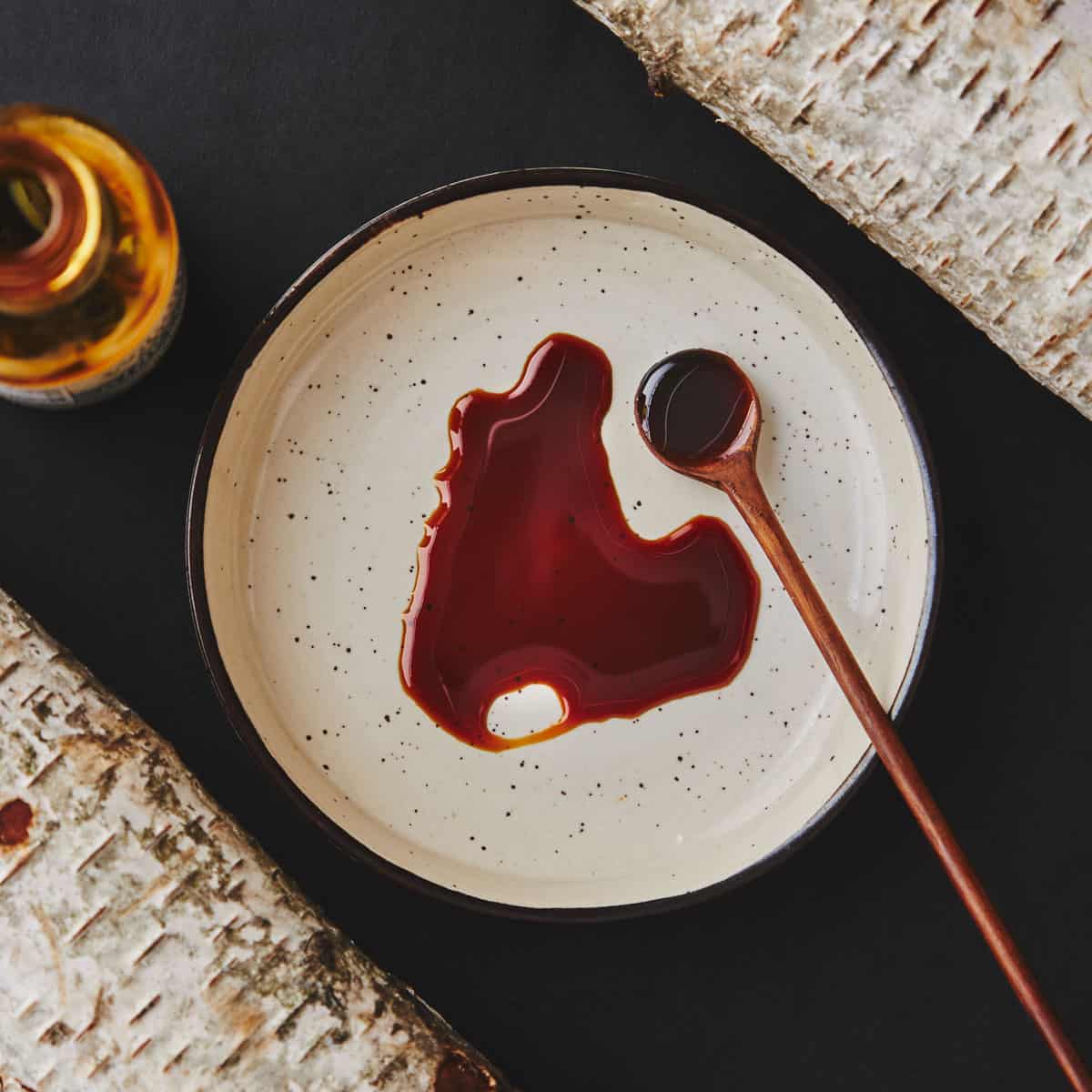 What's birch syrup? Like maple syrup, birch syrup is made by tapping birch trees sap and cooking to concentrate the sugar. Where maple takes about 40 gallons of sap to make a gallon of syrup, it can take 100 gallons of birch sap.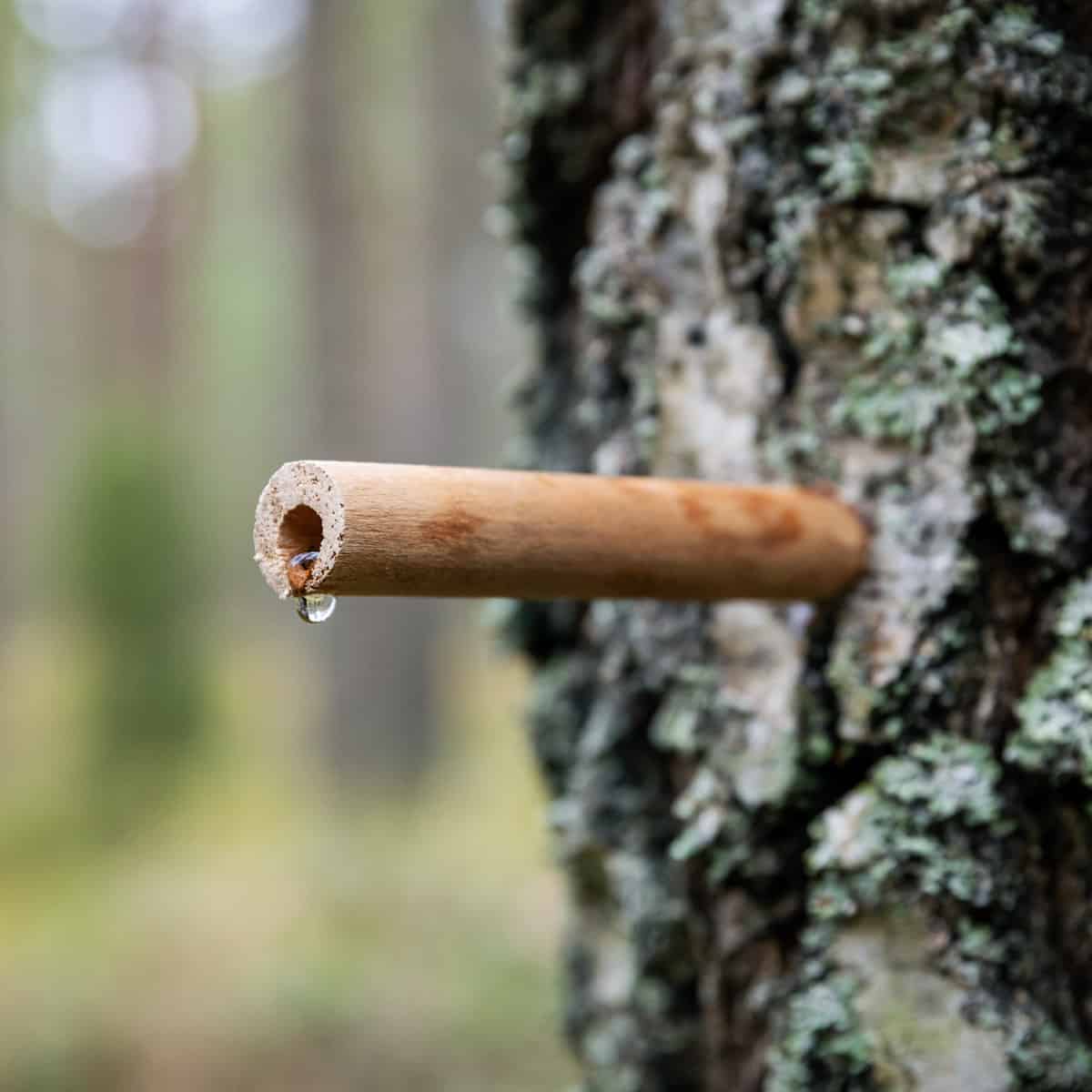 History
Unlike maple syrup, birch syrup has a history in both Europe and North America. Its use in Europe should date to the Middle Ages where it was used as a sweetener, medicine, and flavoring for alcoholic drinks like mead and wine. In North America indigenous peoples like the Cree in Saskatchewan and Algonquin in Quebec made syrup, along with other things from various birch trees.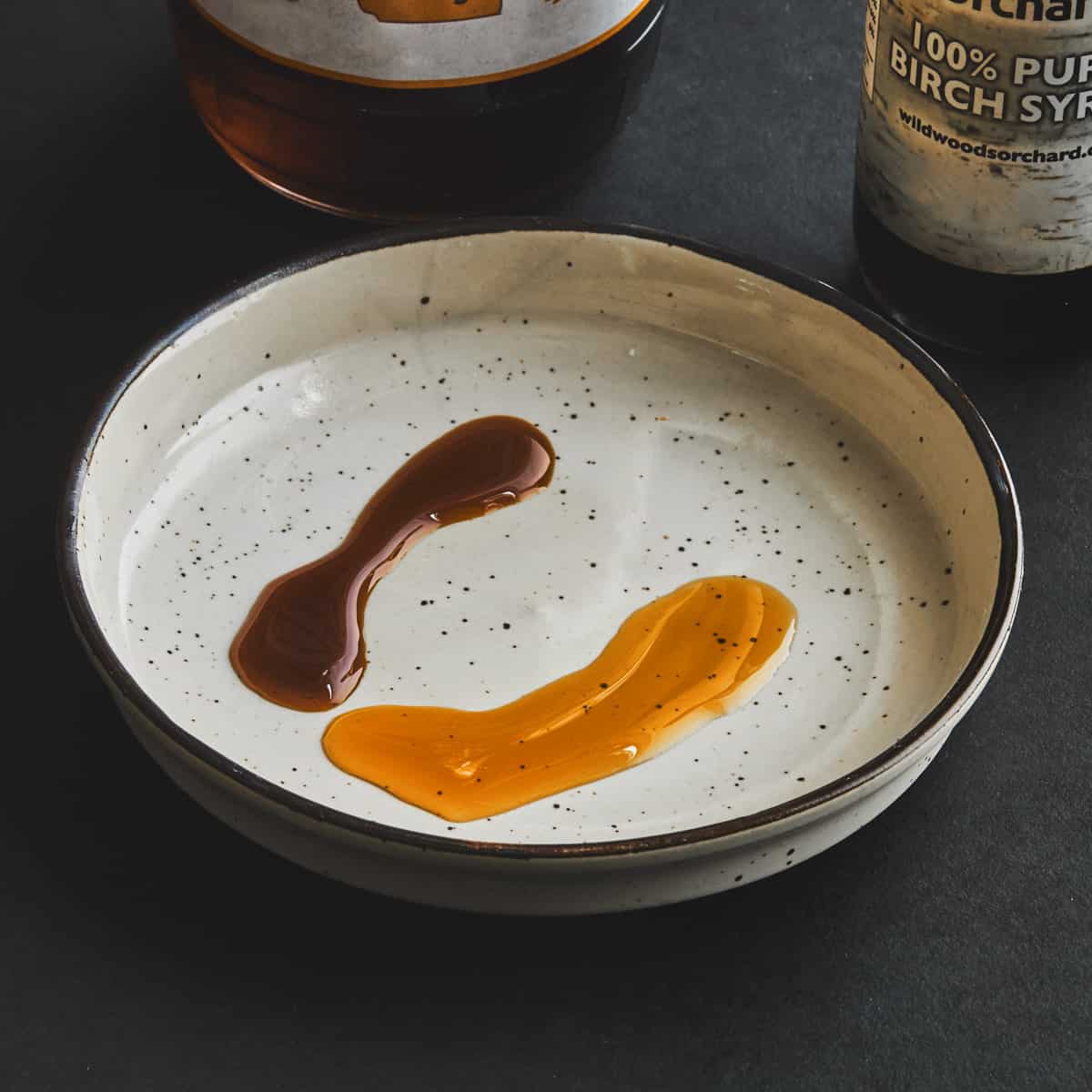 How to Use Birch Syrup
The flavor of cooked birch sap is very different from maple. Birch syrup tastes sharp at first, with a hint of molasses and brown sugar. Maple is lighter in color and body with flavors of vanilla and caramel. As birch sap contains less sugar than maple it's also less sweet. The lower sugar content is partly why it goes well with both sweet and savory dishes. Here's a few tips on cooking with it.
It also has an affinity for carotene and orange vegetables. Try pouring a thread over roasted carrots or sweet potatoes, or glazed sunchokes.
Try it drizzled over Sweet Potato Gnocchi.
Just like balsamic vinegar, it loves strawberries and goat cheese.
The dark syrup likes dairy-try it drizzled over vanilla ice cream or yogurt.
Use birch syrup as a substitute for balsamic vinegar, maple syrup, or the two combined.
It loves duck and game and makes a fantastic glaze.
Drizzle it over squash ravioli cooked with a splash of cream like my caramelle.
Brush pure birch syrup on Alaskan salmon while cooking or smoking for a great glazed salmon.
Birch Syrup Recipes
The syrup is so precious I don't often use it in strict recipes. Mostly I drizzle it on things. But, if you're like some of my friends that tap their own, you can use birch syrup anywhere you'd use maple syrup, or balsamic vinegar. My friend Melissa Price of Forager's Harvest uses it to make a delicious pumpkin pie filling in an acorn flour crust.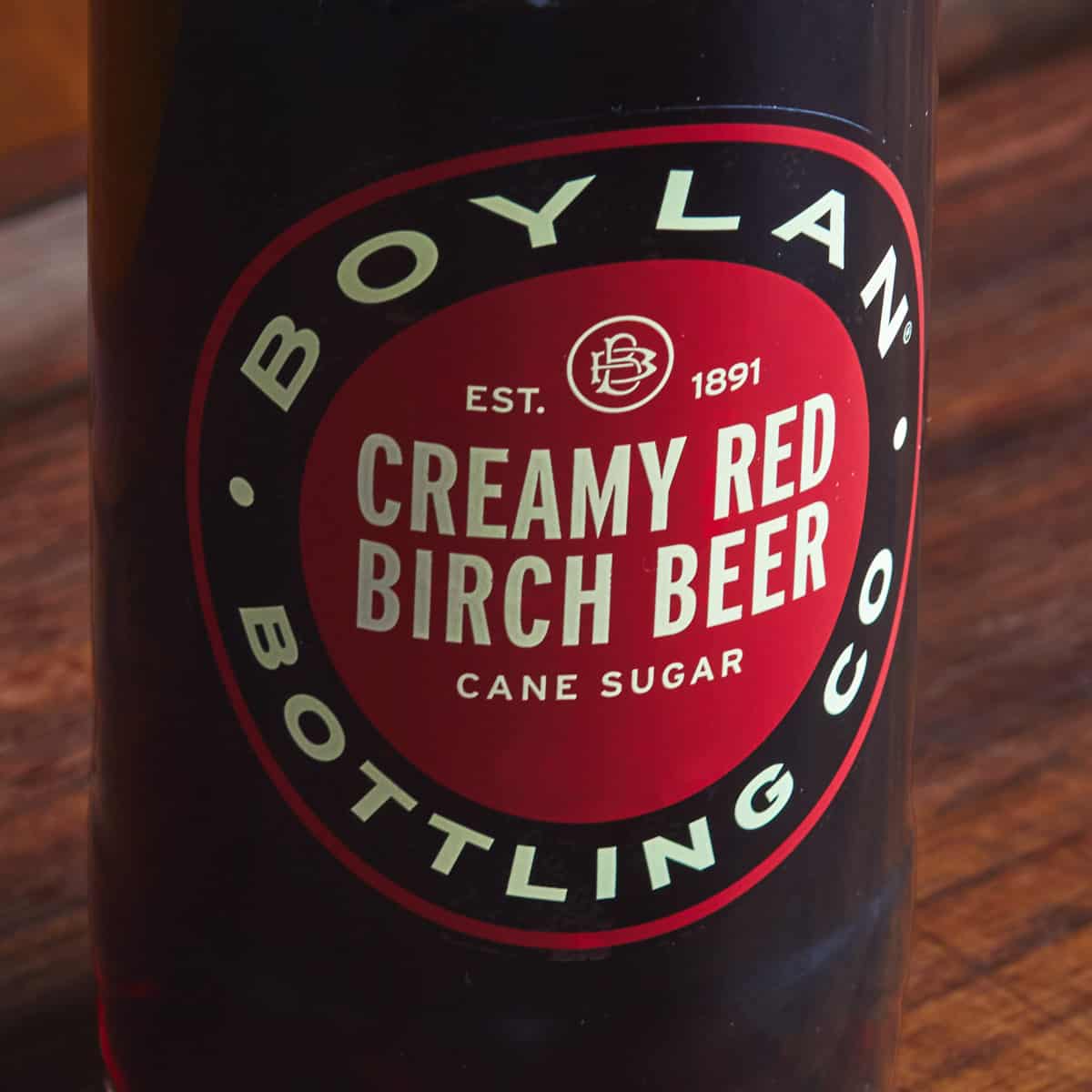 There's a few of my favorite ways to enjoy the syrup below. Watch the video to see birch syrup glazed short ribs: one of my all-time favorite techniques for slow-cooked meat. Feel free to leave a comment if you have some ideas to add, too.
Panna Cotta with Fresh Fruit and Birch Syrup
Drizzle syrup over a vanilla panna cotta with fresh fruit.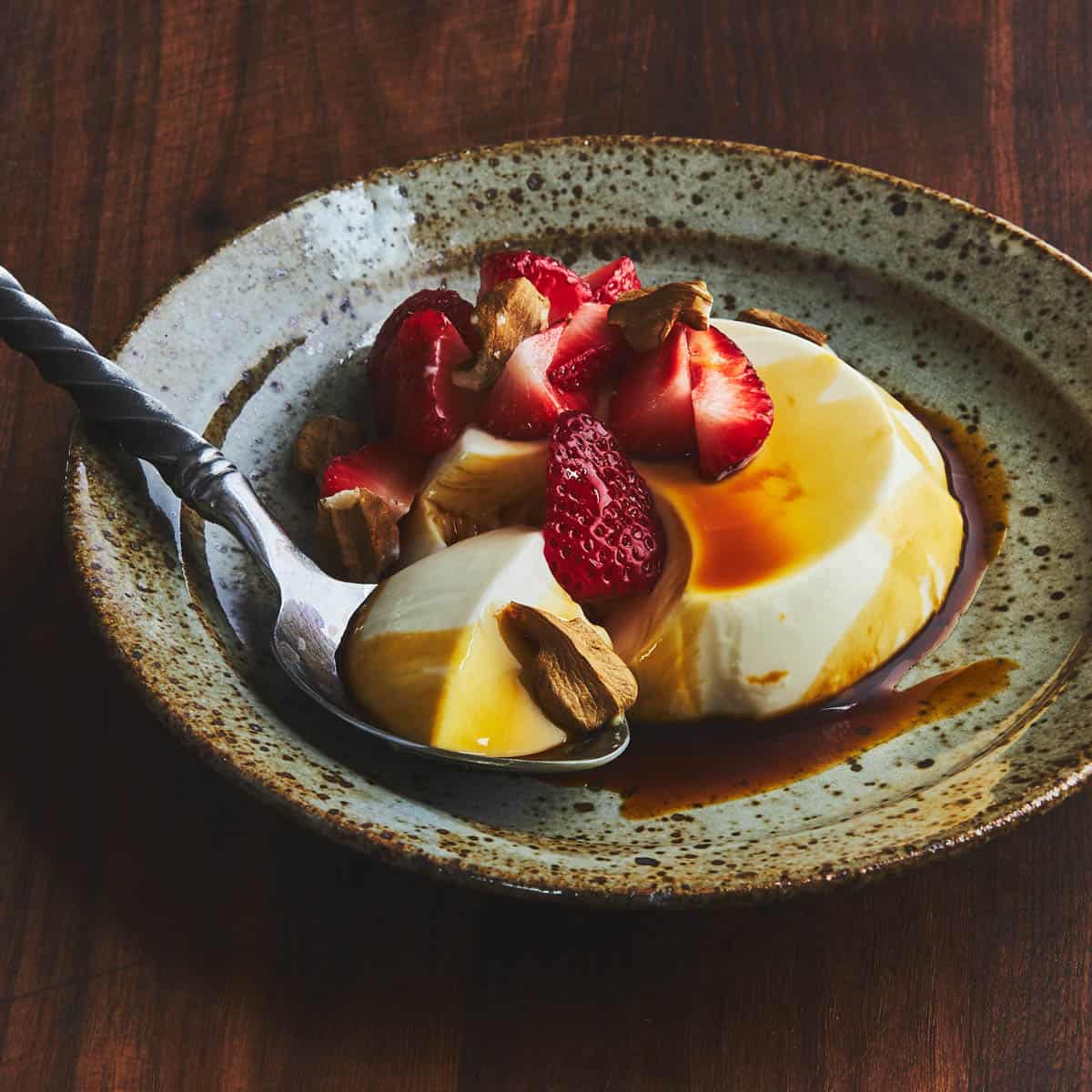 Wild Rice Breakfast Bowl
I love a warm bowl of wild rice with yogurt, fruit, nuts and syrup. I've been adding butternuts / white walnuts.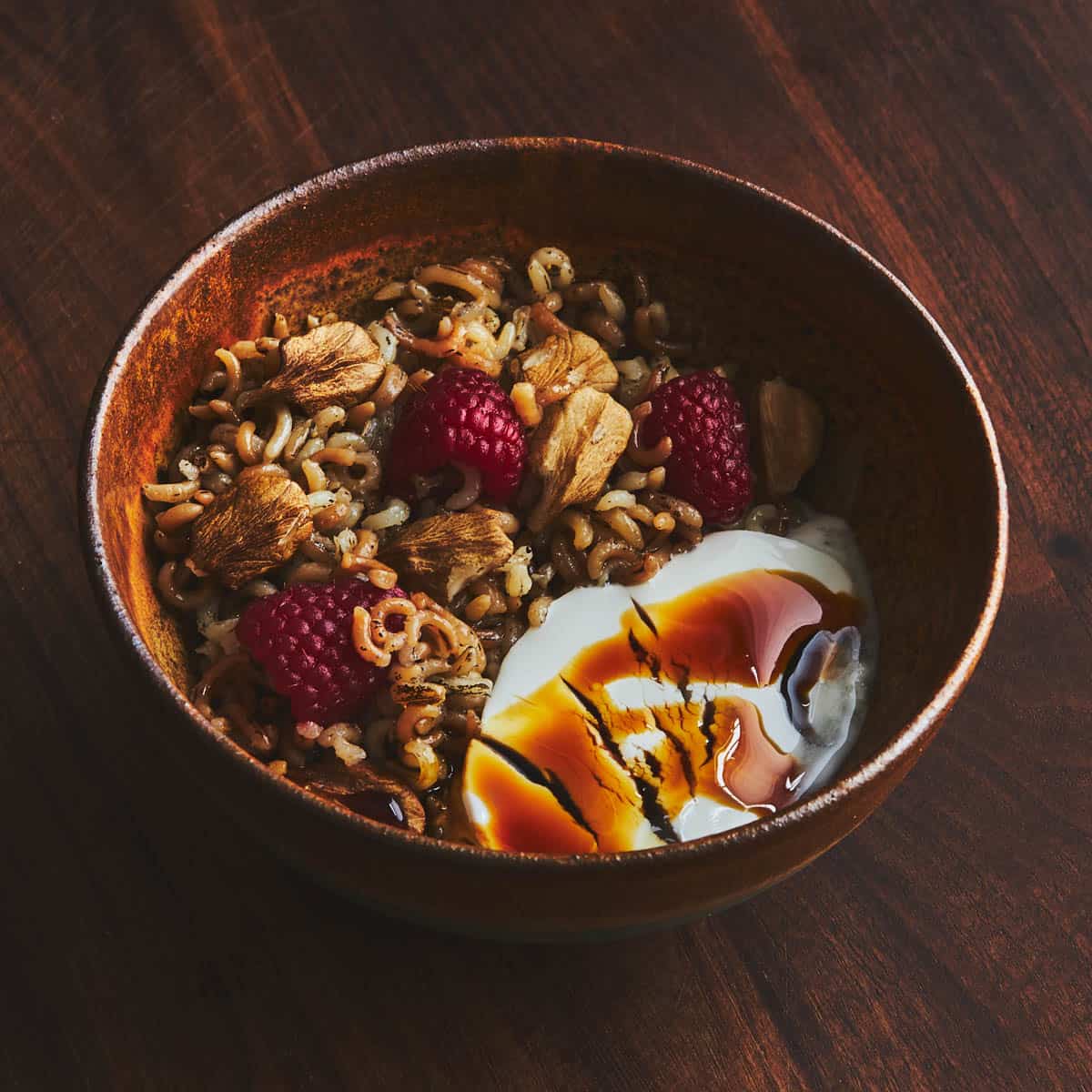 Shortribs with Birch Syrup Glaze
Sticky, tangy and sweet, I demonstrate this in the video. Works with venison cuts like shoulder and shanks too.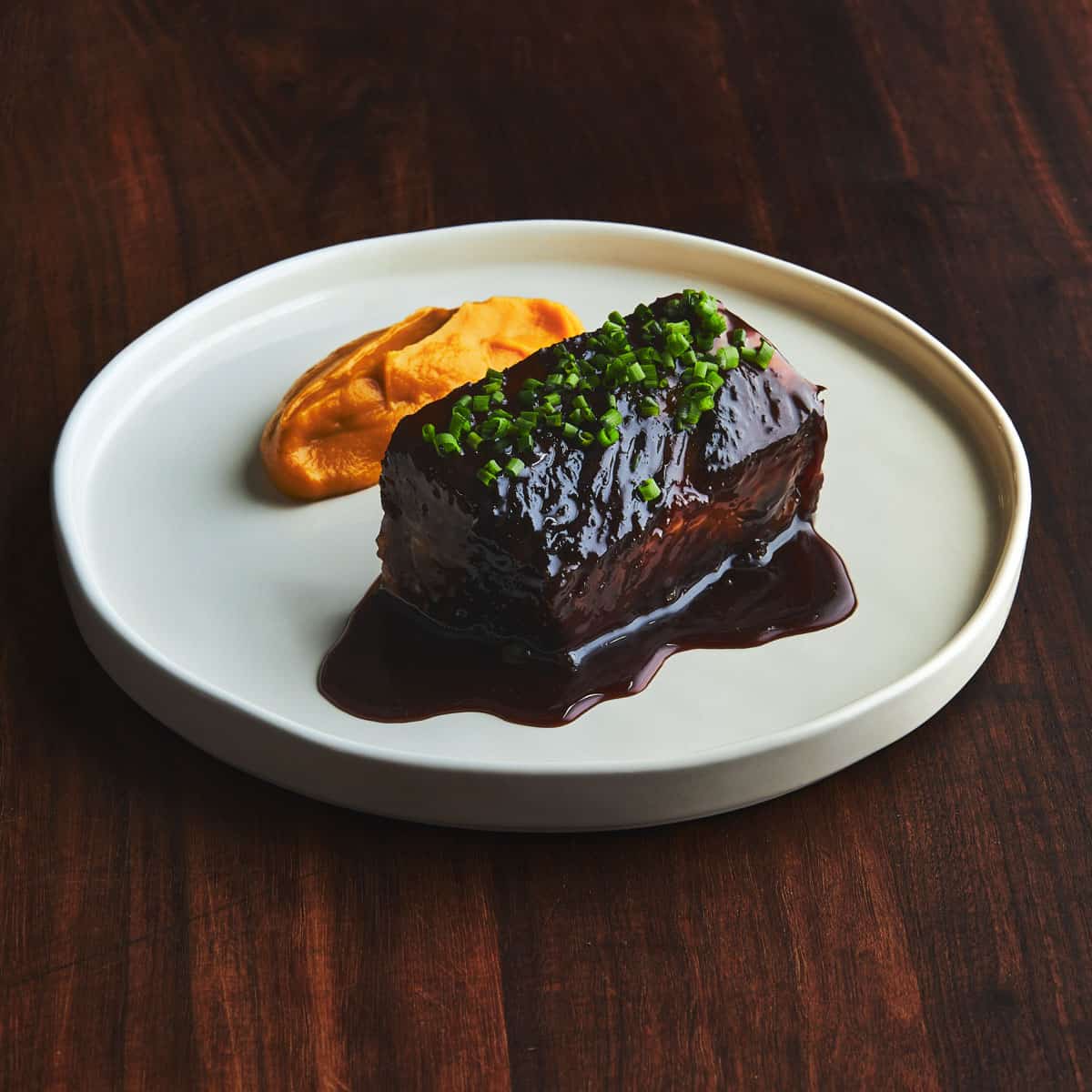 Drizzled on Blue Cheese
Great with rye or dock seed crackers. Make sure to have your cheese at room temperature.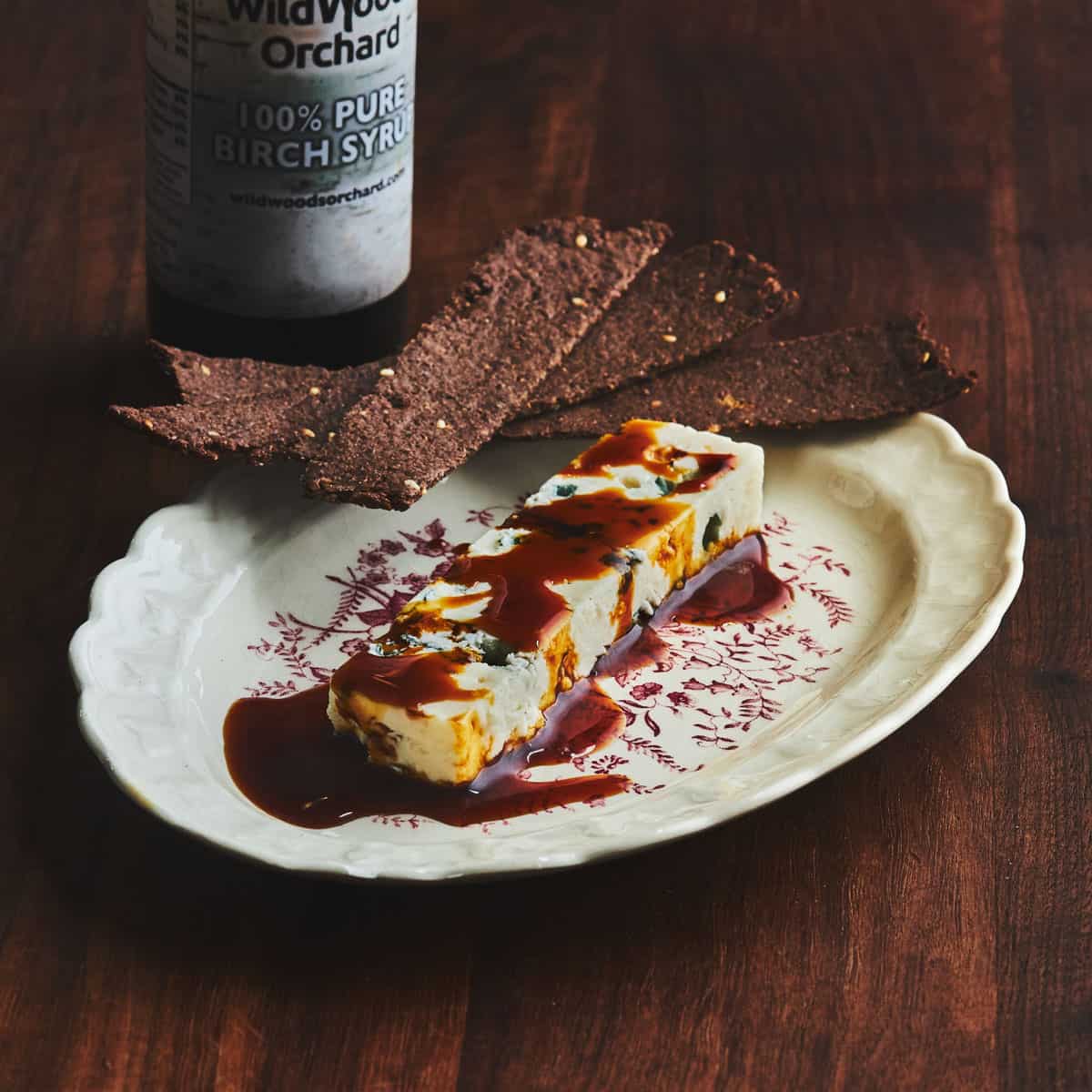 Birch Salad Dressing
Mix 1 oz of salad greens with a teaspoon of syrup, a drizzle of your favorite oil, torn basil, salt and pepper to taste.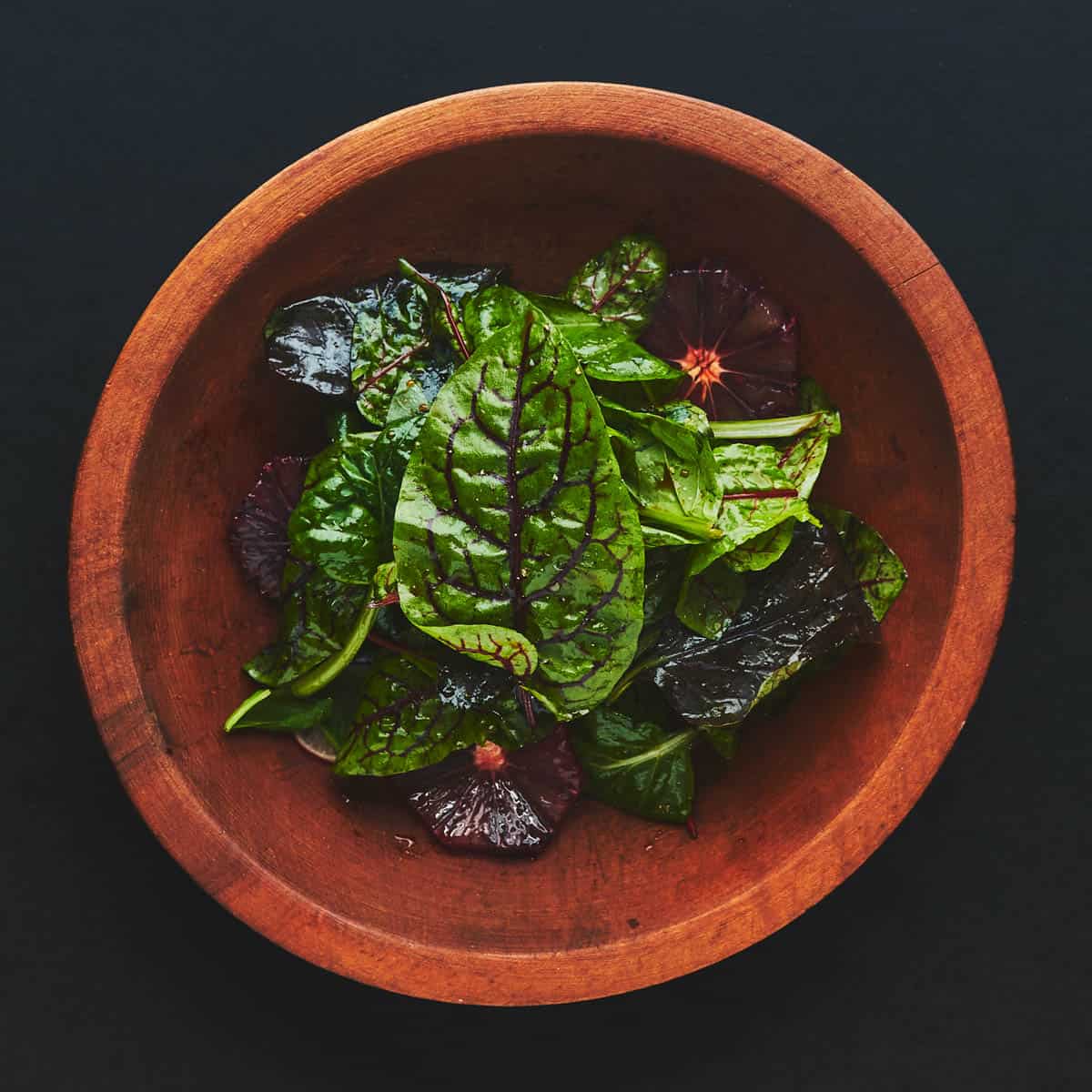 Birch Cocktail
A whiskey-birch cocktail is a classic way to enjoy it from Alaska. Use 1 teaspoon per 2 oz of whiskey, or to taste. I like to mix mine with Wild Cherry Whiskey.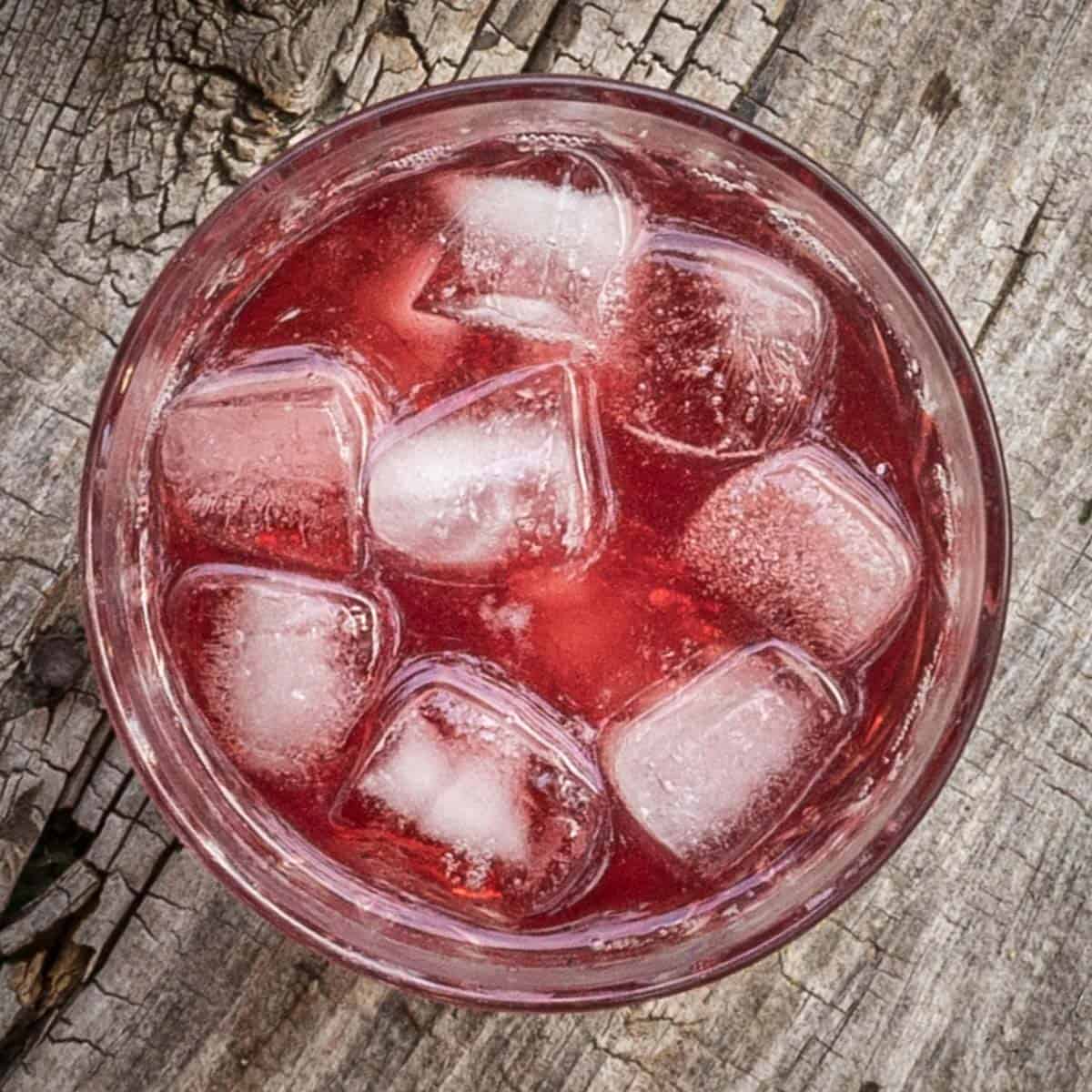 Birch Syrup Substitute
Between you and me, one day I burned a bottle of syrup I needed for a menu and had to quickly make something in its place. You can make a substitute for birch syrup by mixing 2 parts maple syrup and 1 part balsamic vinegar. Reduce it for a minute until syrupy on medium heat, then cool. It's a good approximation in a pinch, just don't call it birch syrup.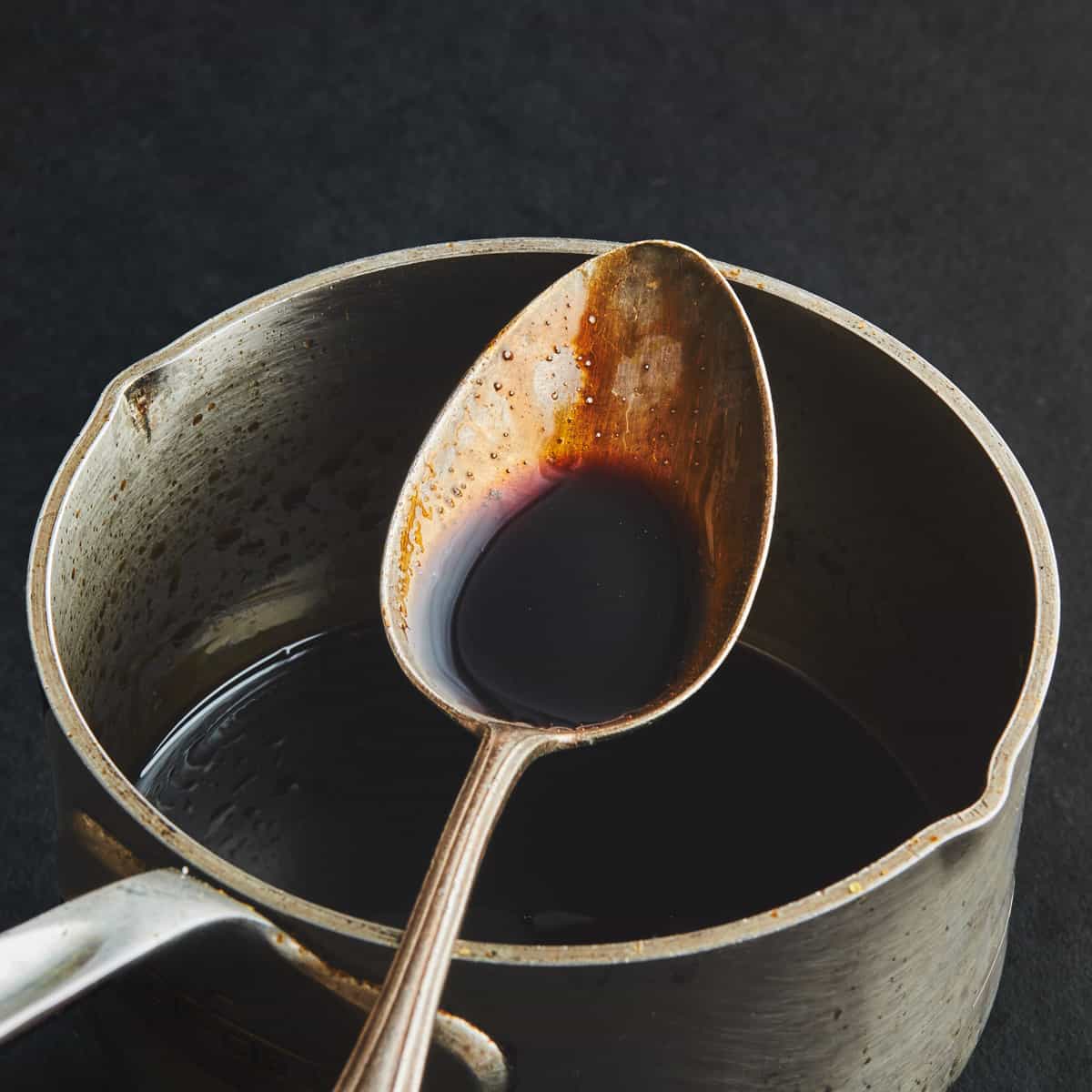 References
Forestry Farm: The History of Birch Syrup
Daniel E. Moerman: Native American Ethnobotany
Where to Buy Birch Syrup
Smaller operations come and go, but the folks at Alaska Birch Syrup have been around for a long time.