If you like making charcuterie, or are charcuterie curious, bresaola is a great place to start. Bresaola is a traditional Italian charcuterie, and it's a lot easier to make than other types of cured meats as it's a whole-muscle cure. With whole muscle cures, all you have to do is season a piece of meat, put it in the fridge for a couple weeks, then rinse, pat dry, and allow the meat to dry and age.
For a traditional bresaola recipe, the meat would be hung in a place with a specific humidity, and that's where things get challenging if you're trying to do it at home. If it's too humid, you can get mold and the bresaola is ruined. If it's too dry, you can get case hardening and the bresaola will be like eating bark with soft meat in the middle.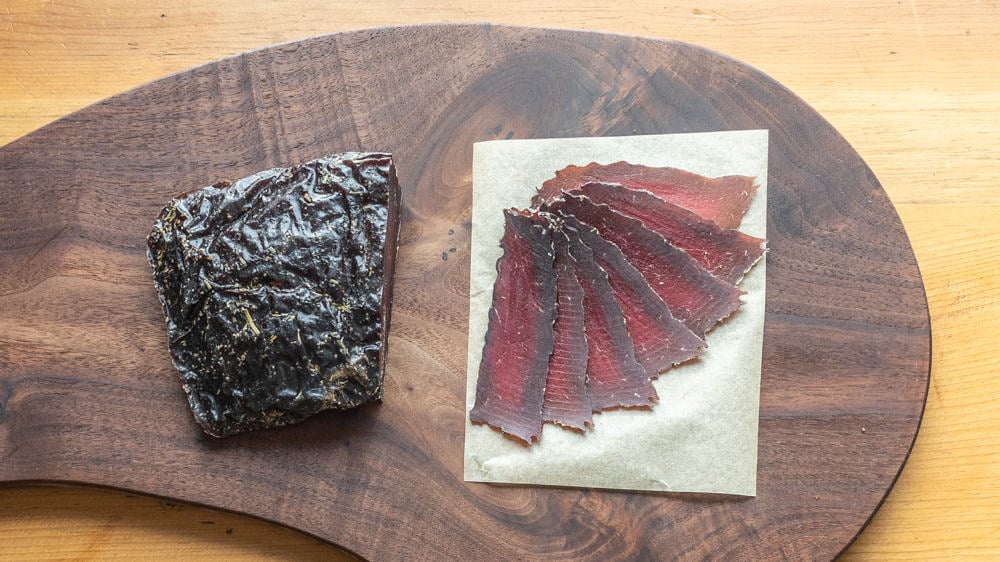 Obviously neither of those scenarios are ideal, and the fear of failing and wasting meat, as well as the learning curve often scares people away from trying things like this at home.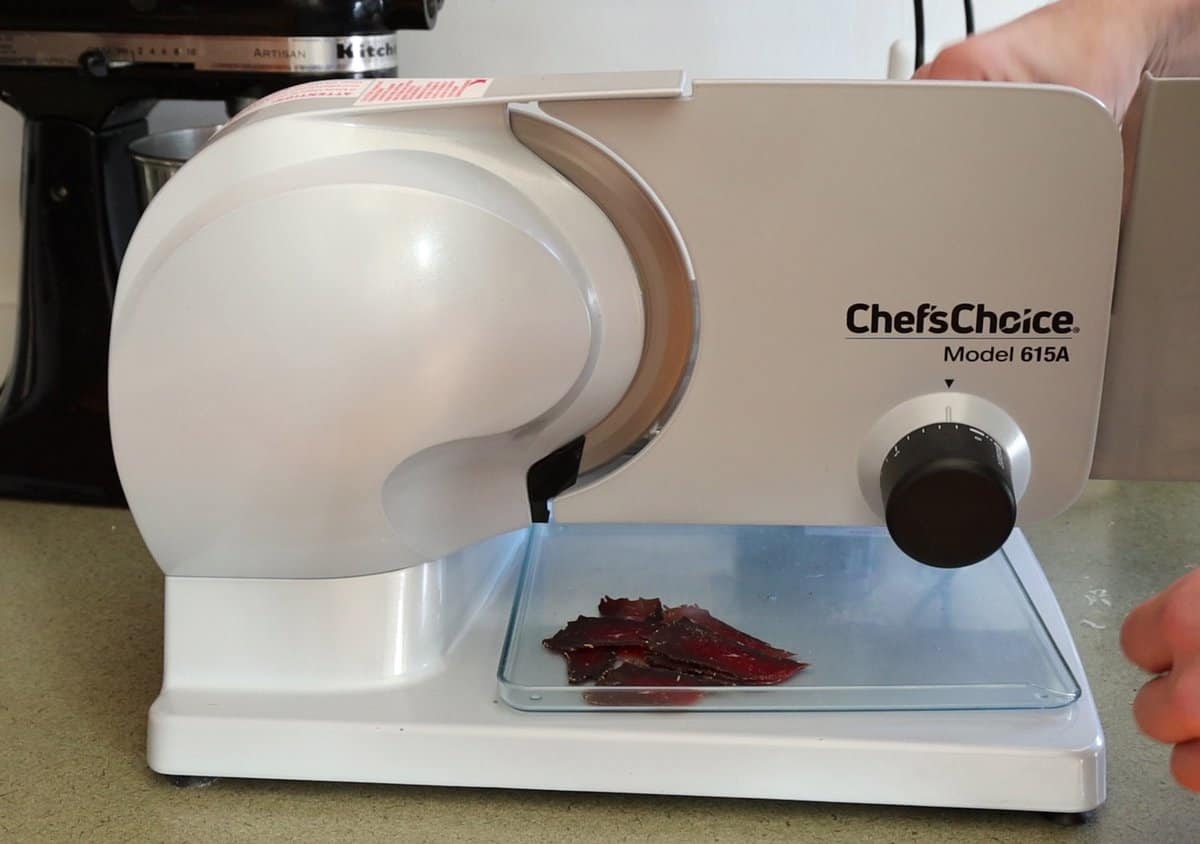 I've made charcuterie and whole muscle cures at a number of restaurants with custom curing and aging rooms, and, while I have the knowledge of how to do it, I don't really feel like dedicating space to it at home. This is where UMAi DRY comes in.
I've talked about the product in a number of posts here, and will continue to, because it's really the easiest way to make high-quality, dependably good charcuterie at home, without the learning curve and space commitment that comes with crafting your own curing chamber out of an old fridge or something similar.
With UMAi DRY, all you have to do is season the meat, pack it into the bags, put them in the fridge, and wait. After a few weeks of curing, it's ready to go, and there's no worry of case-hardening, mold, or any sort of safety or aesthetic issues.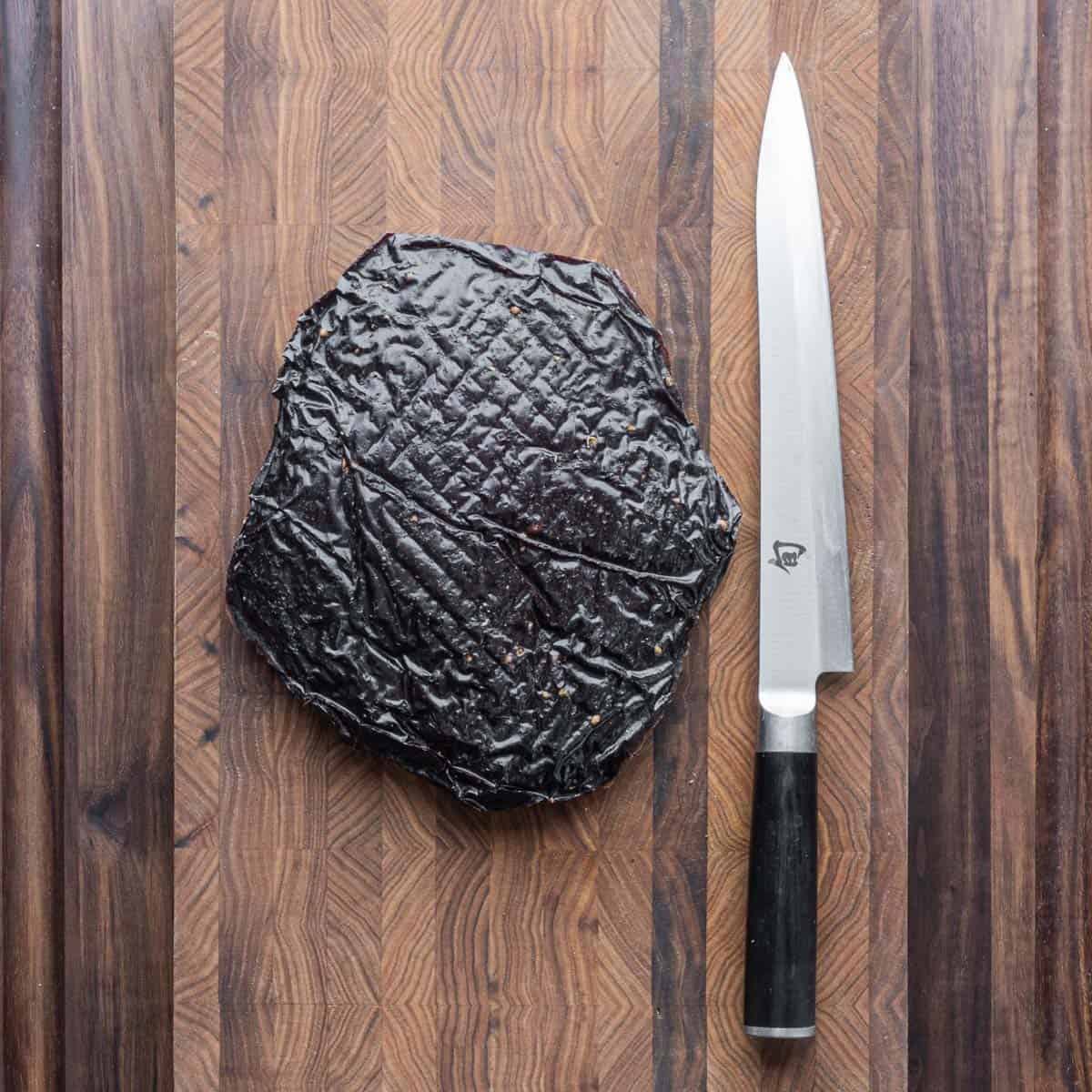 Cuts you can use
You don't have to use backstraps to make bresaola, but I did here because I had some on hand, traditionally, lean muscles from the leg will work. Beef eye of round is traditionally used as it's circular and lean, but with venison any lean muscle from the leg will work just fine.
The biggest thing to remember is to make sure that the meat doesn't have sinew or connective tissue going through the meat, as it will get stuck in your teeth in the finished product, so you won't be using the sirloin tip/football roast from a deer leg.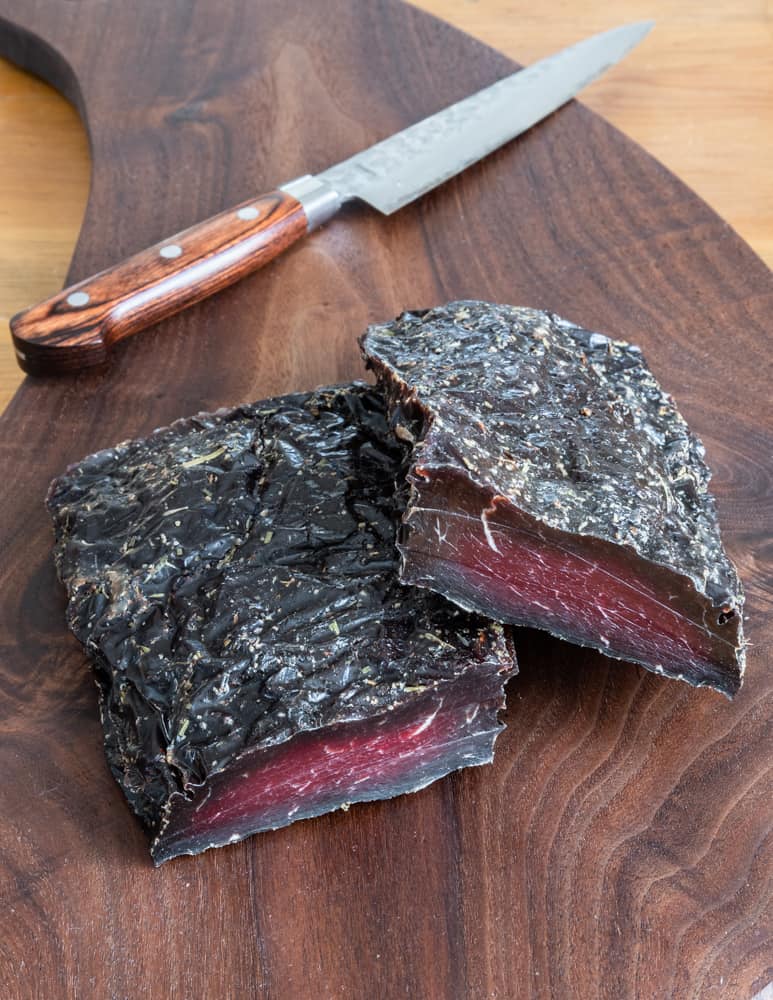 Related Posts on Charcuterie
Wild Fennel Seed-Venison Chorizo
Chicken Terrine with Bacon and Mushrooms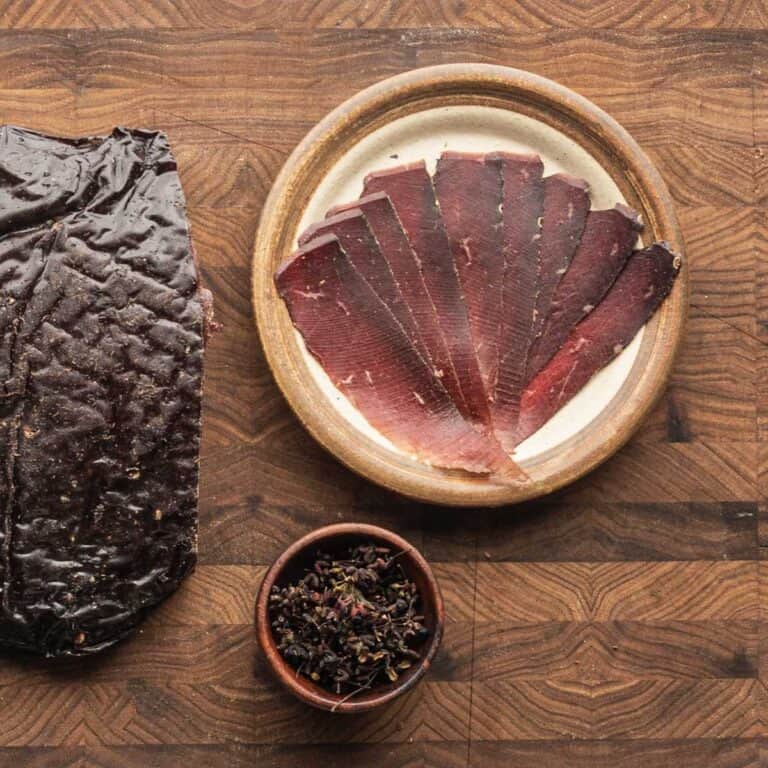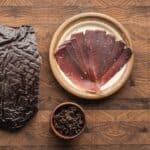 Print Recipe
Elk or Venison Bresaola
A simple bresaola made from venison backstraps or a lean muscle from a leg cured with UMAi DRY bags.
Ingredients
4

lbs

1800 g Elk

use a whole muscle from the leg, or loin backstrap, preferably from the short loin.

3

%

salt or 53 grams kosher salt

see note

7.5

T

Umai Bresoala Spices

or use your own

4

g

instacure no 2
Instructions
Combine the ingredients for the cure and rub all over the meat. Put the meat in a vacuum bag, seal, and marinate in the refrigerator for 2 weeks to allow the cure to penetrate.

Remove the meat from the vacuum bag, rinse off the cure (scraping with the side of a knife helps) then pat the meat dry, and seal in the UMAi DRY bag, using the vac mouse (included with the bags) to help it seal.

Transfer the meat to a baking sheet with a rack and refrigerate for 4-6 weeks, or until dry and no longer squishy in the middle.

After the meat is cured, you can vacuum seal it for 24 hours to refresh the texture, or slice and enjoy as is. After removing from the UMAi DRY bag, I like to cut the bresaola into pieces, vacuum seal and freeze, then pull as needed and slice from the freezer.
Notes
Using percentages of salt 
The recipe proportions may seem strange here. All you need to know is that you're multiplying the weight of the meat by .03-that is the amount of salt you will use, along with 1 gram of intacure no 2 per pound of meat. 
Using other cuts of venison 
You can make bresaola from many different cuts of game. The best will be solid, lean pieces of meat like top round. 
Nutrition
Serving:
2
oz
|
Calories:
191
kcal
|
Protein:
40
g
|
Fat:
2
g
|
Saturated Fat:
1
g
|
Polyunsaturated Fat:
1
g
|
Monounsaturated Fat:
1
g
|
Cholesterol:
95
mg
|
Sodium:
200
mg
|
Potassium:
538
mg
|
Calcium:
8
mg
|
Iron:
5
mg