What's that on the side of the road? Is that fennel? In the ditch?!
Wild fennel is one of the most abundant wild foods I know of, and a non-native, invasive plant you can feel good about harvesting. I have to travel to the California coast to see wild fennel since the plant doesn't like the cold winters of the Midwest, but, after seeing first-hand just how invasive the plant is, I'm ok with only seeing it on vacation. Whether you think of wild fennel as a noxious weed, or as a food, one thing's for certain: fennel is an ancient plant, with a long history of being used as a food. If you have it near you and enjoy foraging, you owe it to yourself to give cooking the plant a try.
Greens/Fronds
Most chefs toss the greens of bulb fennel in the compost or put them in soup stock (another way of throwing something away) but wild fennel fronds and all of the young green stems are actually great to eat. Wild fennel greens are a well-known edible in the Mediterranean, with Greece, Crete, and Italy all having a long tradition of eating them and, although it took me a little time to come around to them, I can tell you that they're great, they just need a little extra cooking compared to most wild plants I know.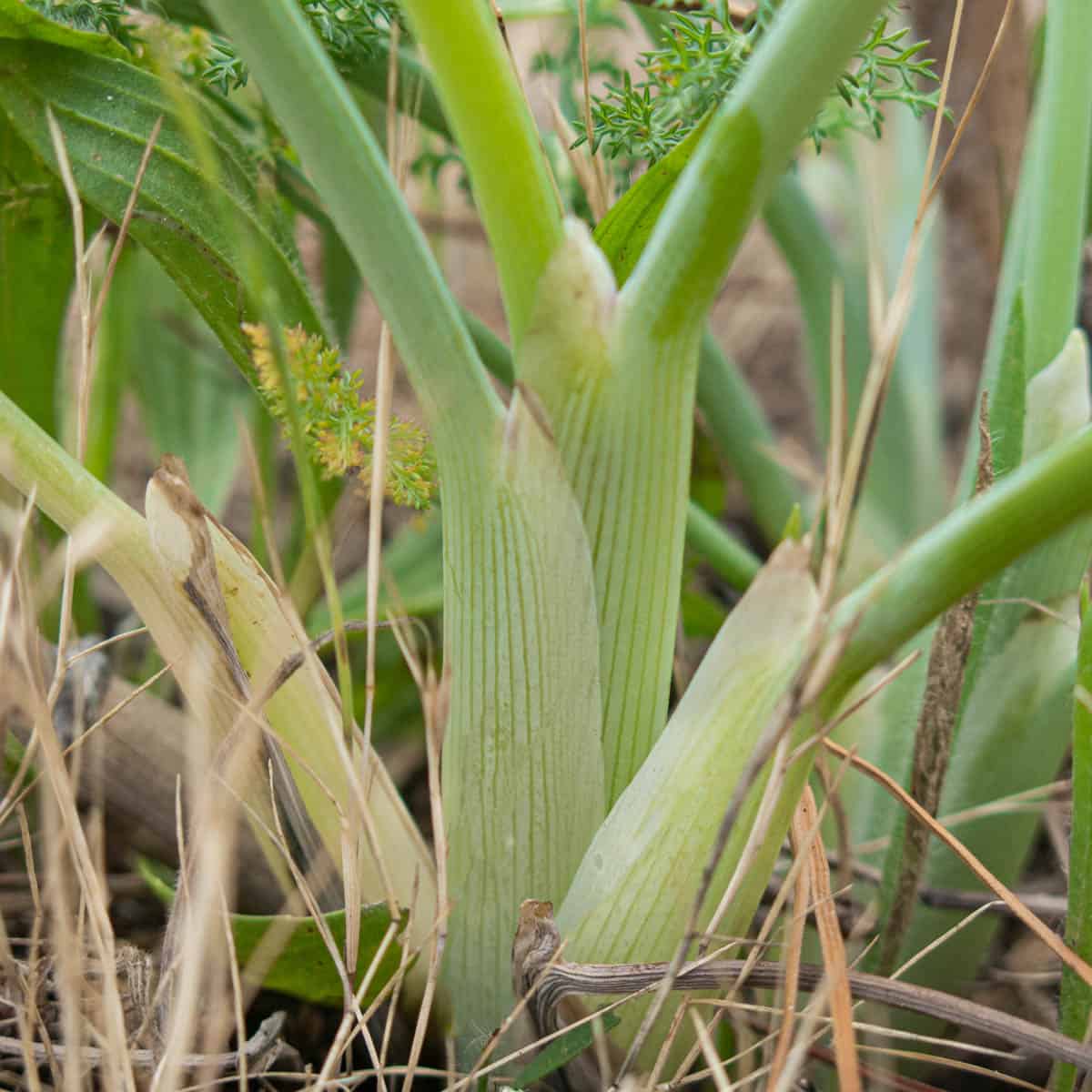 Fronds, Not Bulbs
All of the above-ground leafy parts of wild fennel can be eaten as long as they're young and green, and considering the ease with which you can harvest large amounts of them for free, I think after you try them you'll agree. The cooked greens and tender stems keep a subtle licorice flavor that's very good. You won't be tossing wild fennel greens into a pan as you would other greens though. To cook wild fennel fronds, you'll need to simmer then in water until they're tender and taste good to you, which can take 15-20 minutes or more.
Traditionally in the Mediterranean, wild fennel greens are cooked like any other leafy green, often mixed with other greens. One of the most well-known recipes that specifically calls for wild fennel greens is a dish called Tsigarelli from Greece or Crete (depending on who you ask) where wild fennel and other plants are cooked with garlic and hot paprika.
Seeds
Fennel seeds are probably the most well-known and widely used part of the plant, and, just like regular fennel, wild fennel makes delicious seeds I prefer to the garden variety fennel you'll find in a store.
Besides having a unique flavor, wild fennel seeds are great in that they're very easy to harvest in bulk. The plant is so prolific that even in the spring I've been able to find older plants from the previous year that still had plenty of seeds on them. Harvesting is a breeze as the seeds dry naturally on the stalk. With a little shake and a gentle hand, they come off easily and you can get a year's worth of seeds in just a few moments. The only tricky part I found was locating colonies of the plant that weren't on the side of a busy road, since that isn't the best place to gather food.
A dried umbel, with clusters of seeds. You have to be careful to remove small pieces of stem that inevitably get in with the seeds.
After harvesting wild fennel seeds, make sure to pick them over for small pieces of stem that inevitably get mixed in with them (see picture above). You can also winnow them "the old way" by putting them in a bowl and gently tossing the seeds in the air, which can help separate the fragments of stem that weigh less than the seeds. After harvesting and winnowing, dry your seeds in a dehydrator at 90-100 F for a couple hours or until they're completely dry, then store in a container with a lid as you would other spices. Toast the seeds lightly before cooking to bring out the best in their flavor.