What's that on the side of the road? Is that a fennel plant in the ditch?! Wild fennel is one of the most abundant wild foods I know of, and a non-native, invasive plant you can feel good about harvesting. Read on and I'll tell you everything you need to know about harvesting and cooking it.
Whether you think of wild fennel as a noxious weed, or as a food, one thing's for certain: fennel is an ancient plant, with a long history of being used as a food. If you have it near you and enjoy foraging, you owe it to yourself to give cooking the plant a try.
How to Identify Wild Fennel
Wild fennel (Foeniculum vulgare) is an upright, branching perennial that loves to grow in disturbed areas and near roadsides. Wild fennel is the exact same plant as garden fennel-it's just gone feral.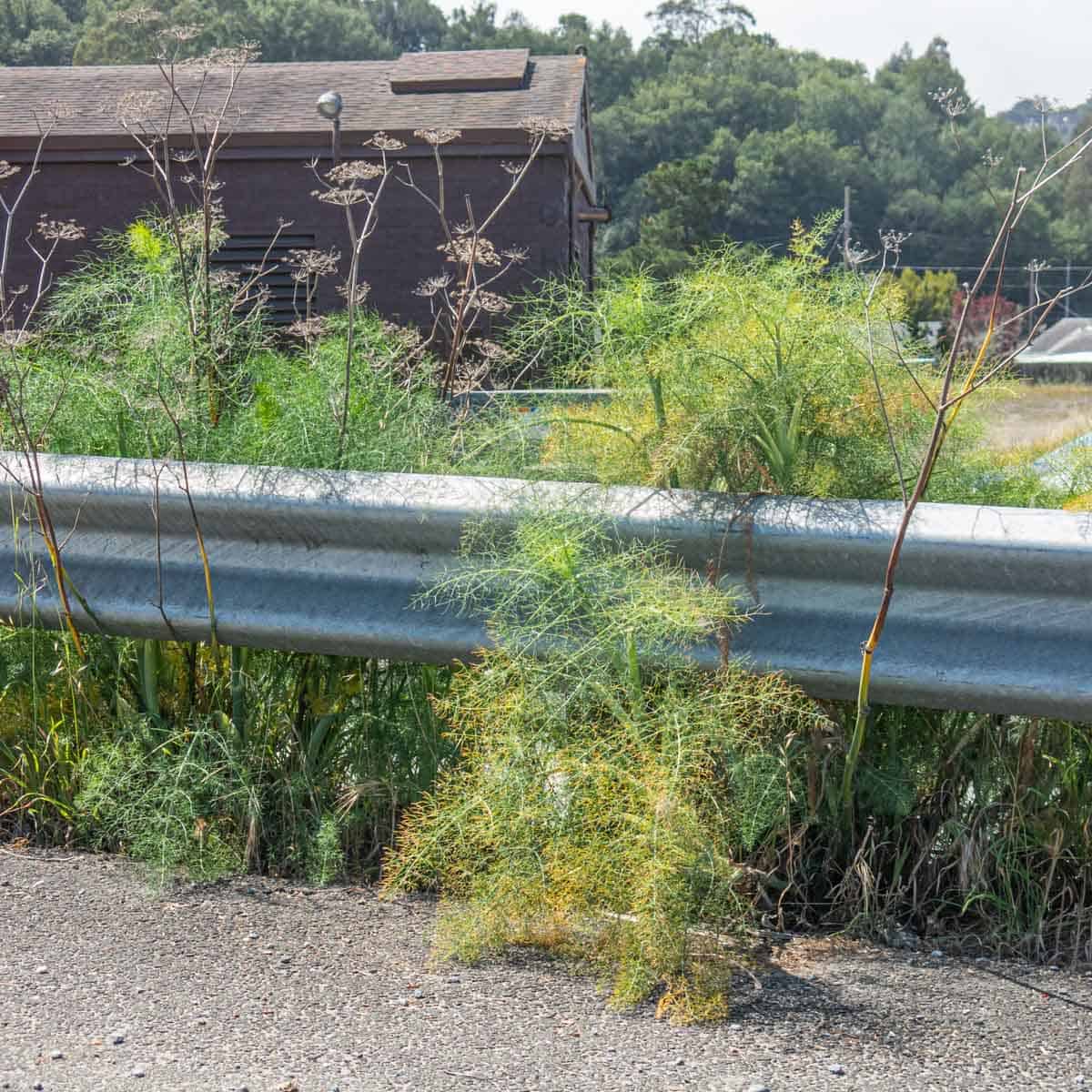 It appears as a bushy plant similar to mature asparagus, but develops small clusters of yellow flowers called umbels as it grows. It's one of the easiest plants to identify in the carrot family from it's shape and anise aroma.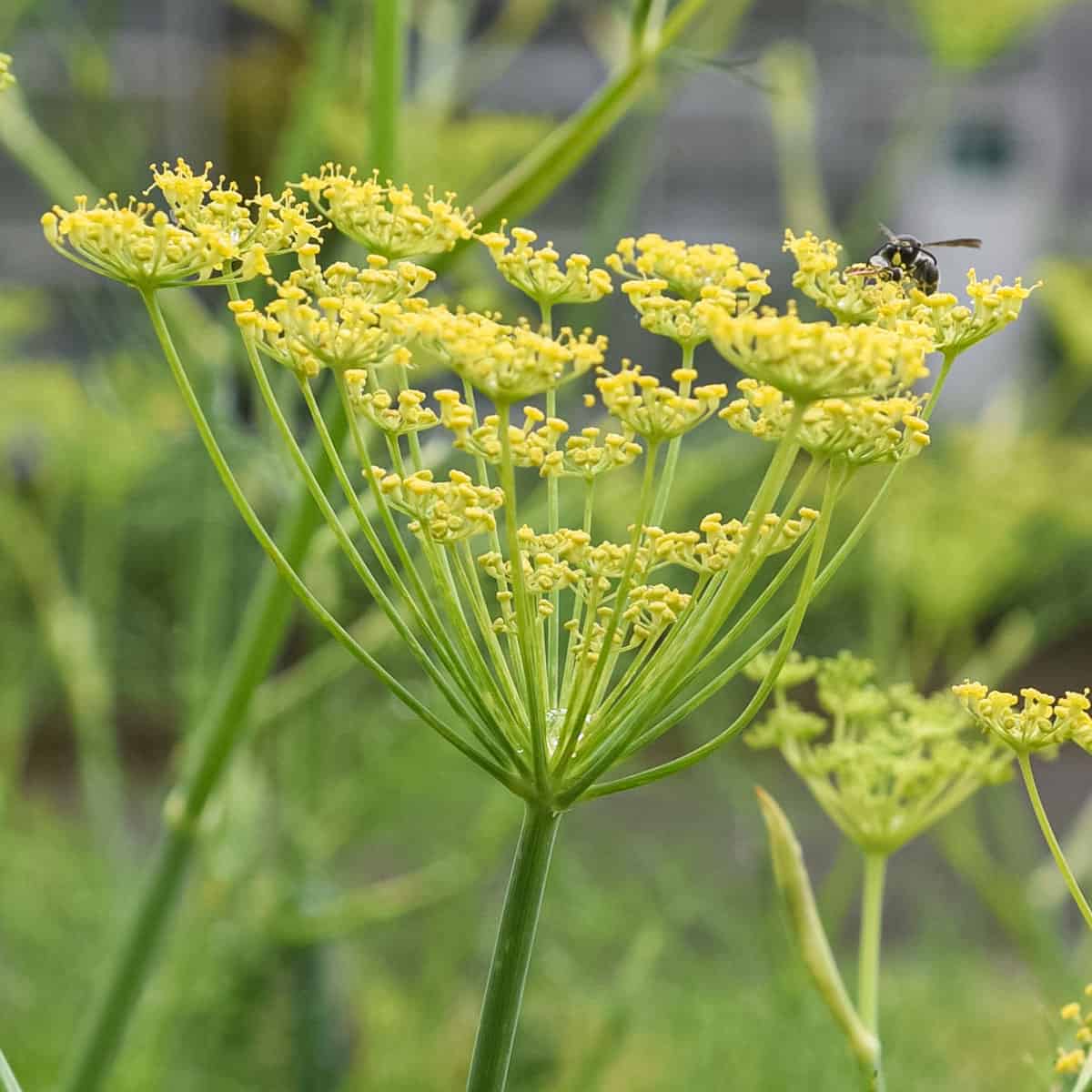 Cooking Fennel Stalks, Fronds or Greens
Most chefs toss the greens of bulb fennel in the compost or put them in soup stock but wild fennel fronds and the young green stems are great to eat.
Fennel greens are a well-known, wild edible plant in the Mediterranean, with Greece, Crete, and Italy all having a long tradition of eating them.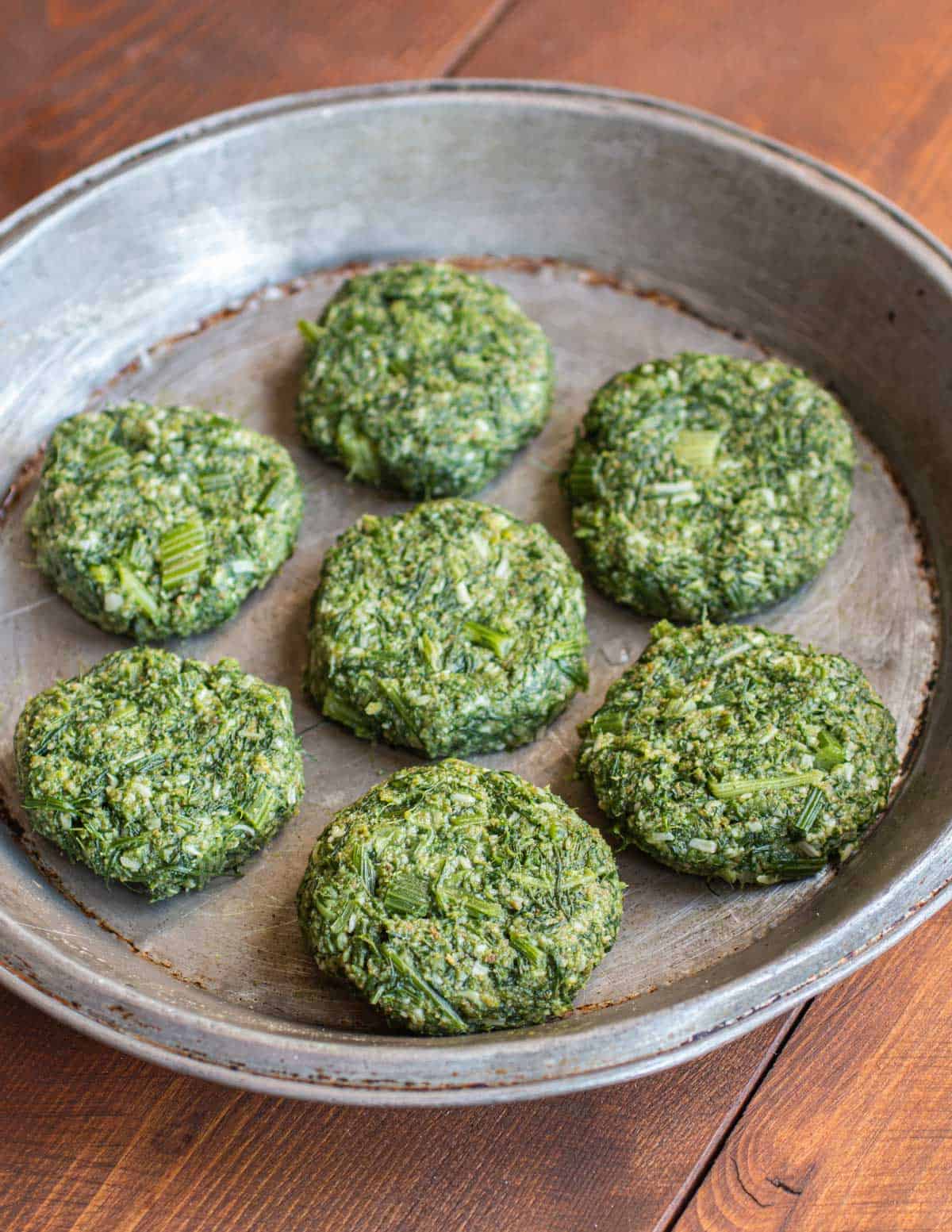 Although it took me a little time to come around to them, I can tell you that they're great, they just need a little extra cooking compared to most wild plants I know.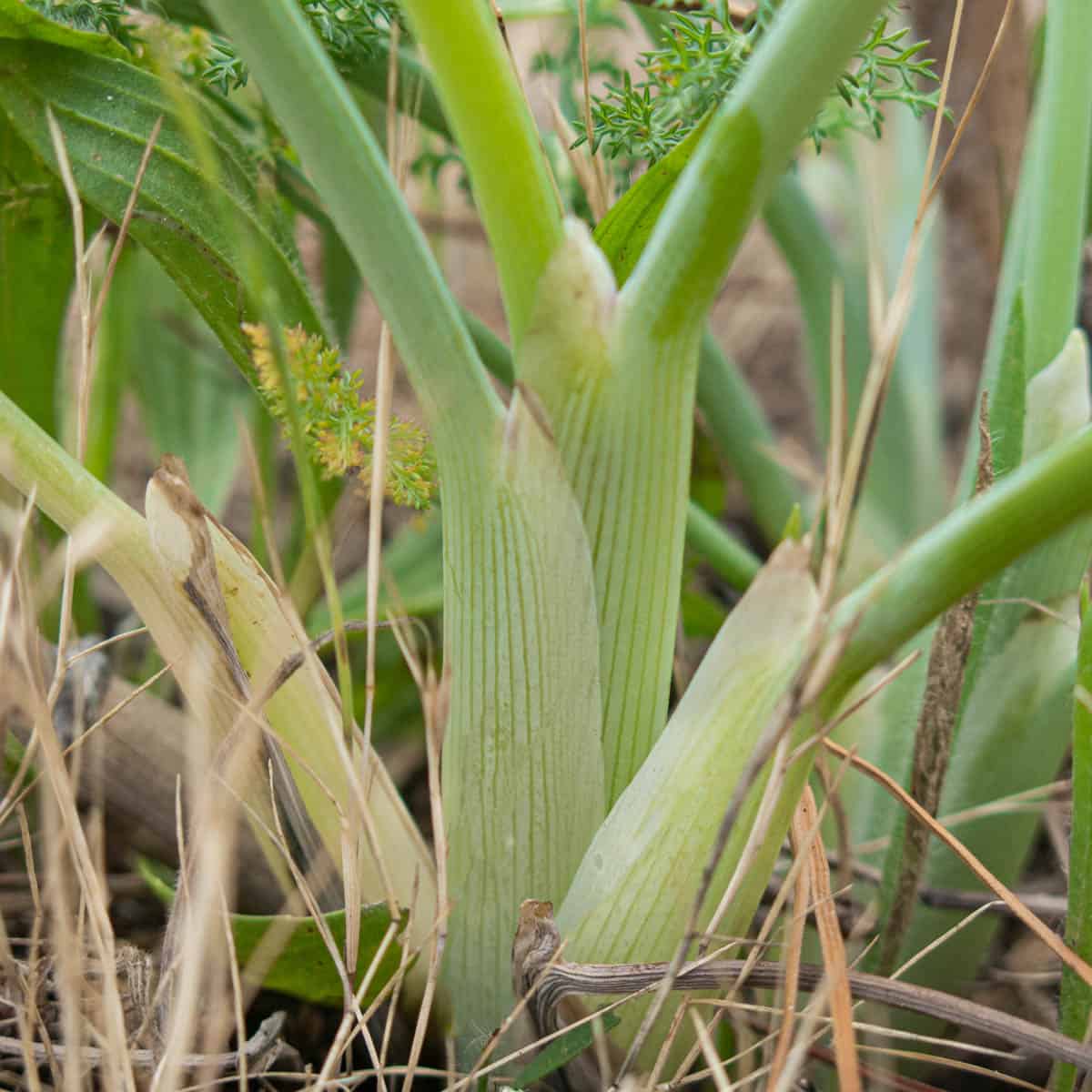 How to Cook Wild Fennel
To cook wild fennel fronds, you'll need to simmer then in water until they're tender and taste good to you, which can take 15-20 minutes or more. Traditionally in the Mediterranean, fennel greens are cooked like any other leafy green, often mixed with other greens.
All of the above-ground parts of the plant can be eaten as long as they're young and green. The cooked greens and tender stems keep a subtle licorice or anise flavor.
Wild Fennel Seeds
I prefer the wild seeds to garden variety fennel. They have a sharp, sweet aroma.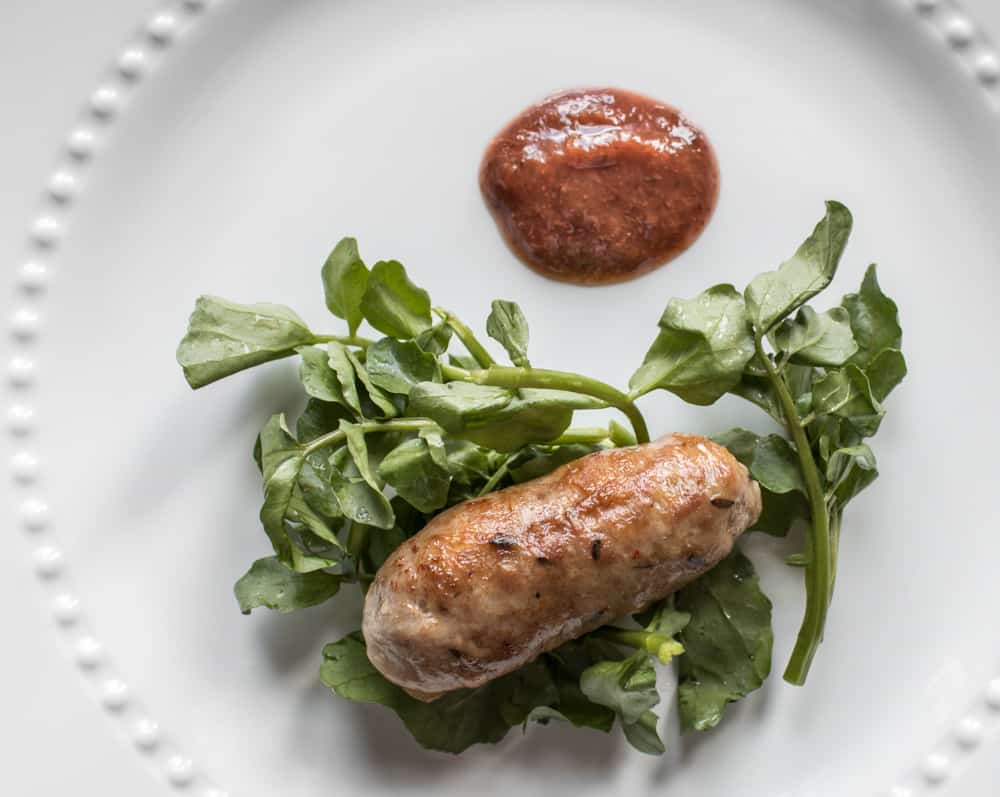 Besides having a unique flavor, wild seeds are free and easy to harvest in bulk. In the spring I've been able to find older plants from the previous year that still had plenty of seeds on them.
Harvesting Wild Fennel Seeds
The seeds dry naturally on the stalk. With a little shake they come off easily and you can get a year's worth of seeds in a few moments. I try to find plants that aren't near a busy road.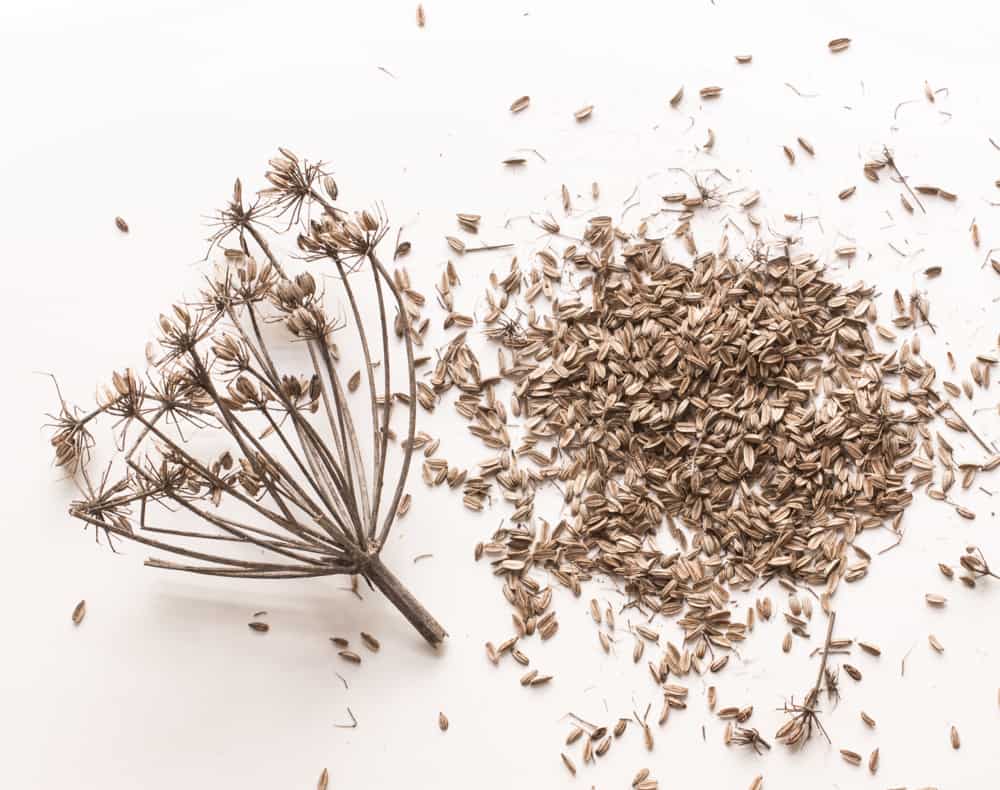 After harvesting wild fennel seeds, make sure to pick them over for small pieces of stem that get mixed in with them (see picture above). You can also winnow them by putting them in a bowl and gently tossing the seeds in the air, which can help separate the fragments of stem that weigh less than the seeds.
Dry fennel seeds in a dehydrator at 90-100 F for a couple hours or until they're completely dry, then store in a container with a lid as you would other spices. Toast the seeds lightly before cooking to bring out the best in their flavor.
Fennel Pollen
Fennel pollen is known as a fancy chef ingredient. If you want to buy fennel pollen, be prepared to pay for it. The good news is that wild fennel flowers also make pollen.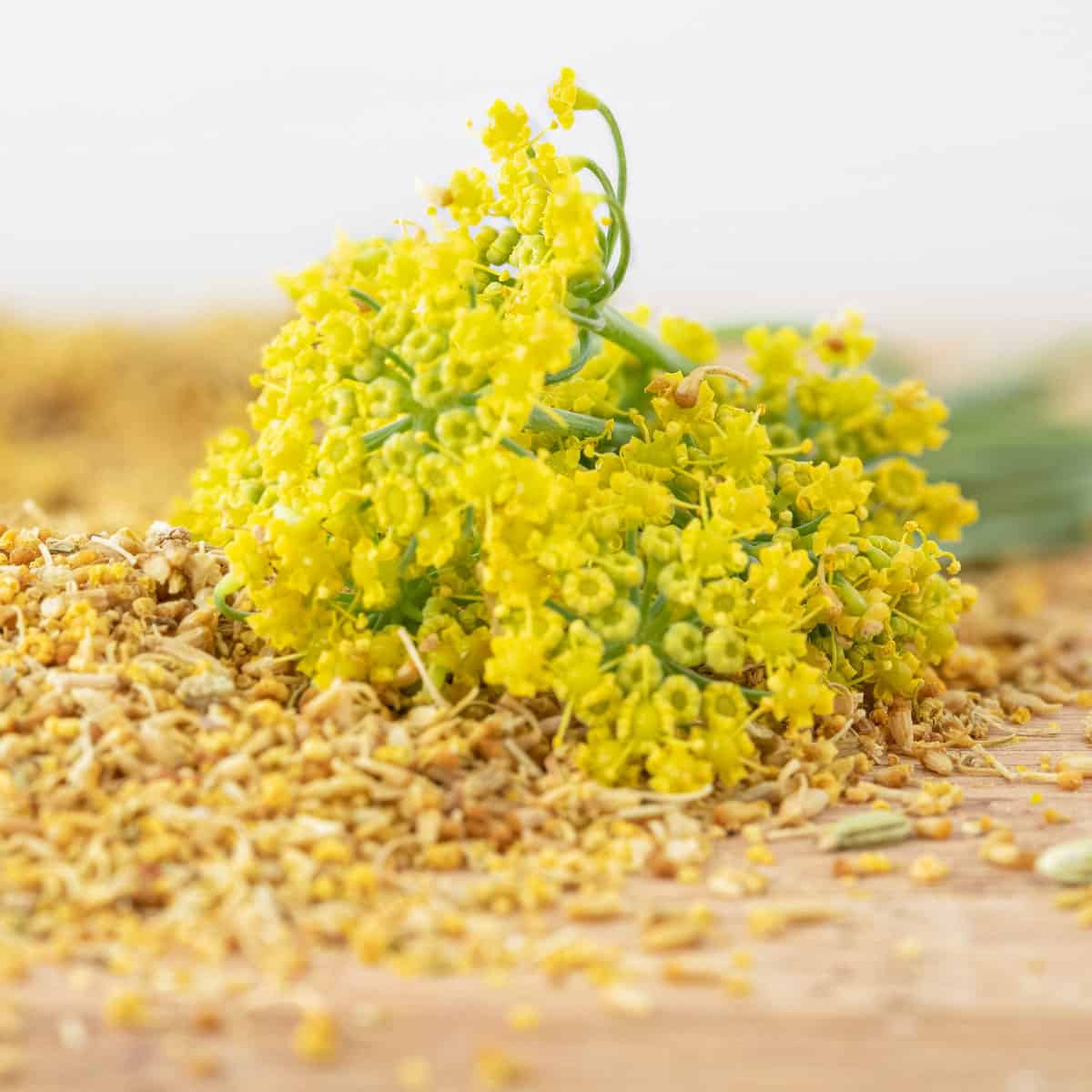 Collect fennel pollen when the yellow flowers open and shake them in a bag. Store the pollen in the freezer. It's delicious sprinkled over buttered noodles or ravioli.
If you want to buy fennel pollen, there's lots of options online, but there's nothing like harvesting it yourself.
Wild Fennel Recipes
Tsigarelli is a traditional wild fennel recipe from Crete where the fennel stalks are cooked with garlic and paprika.
Wild Fennel Cakes
My all-time favorite wild fennel recipe is inspired by Italian traditions.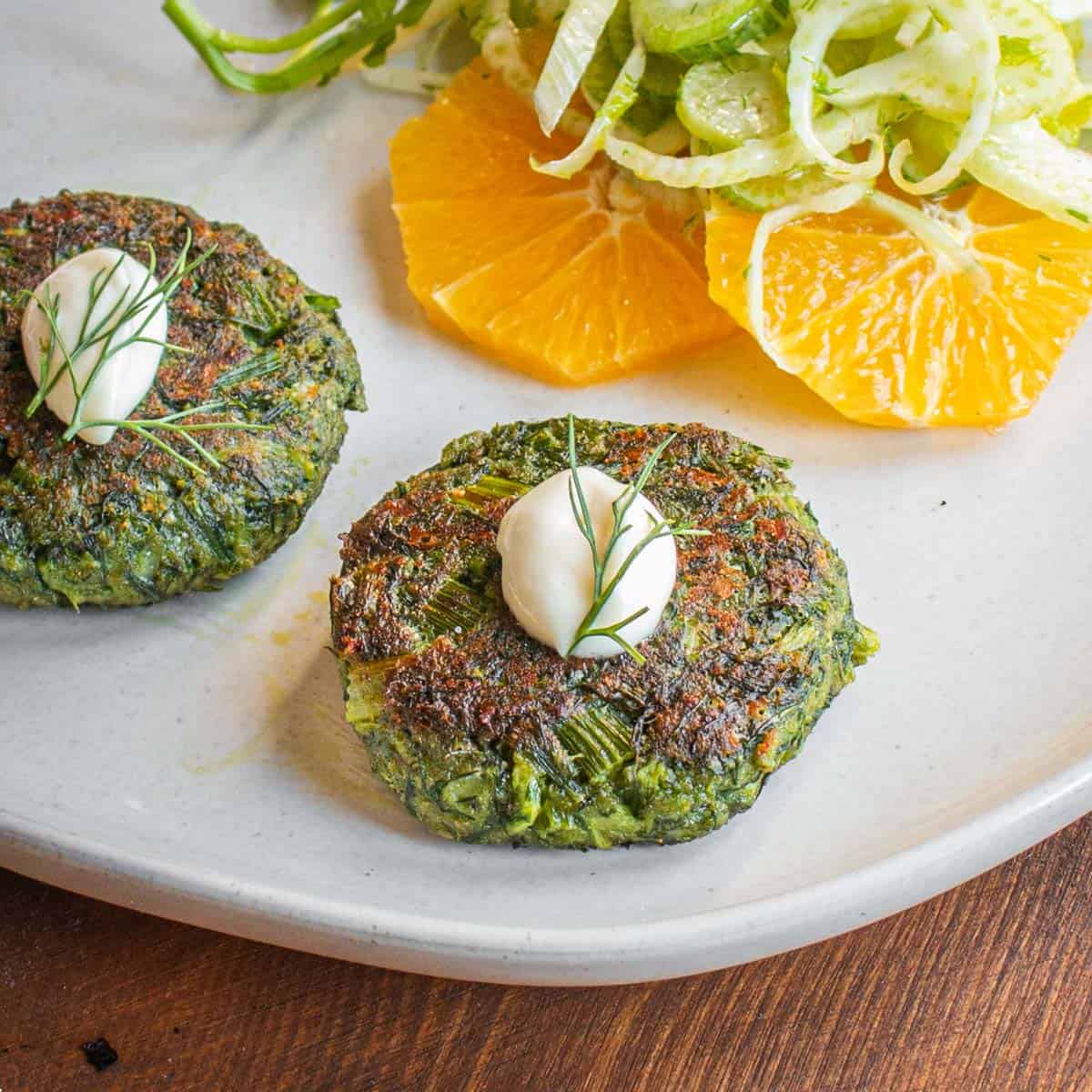 Wild Fennel Seed Chorizo
One of the best wild fennel seed recipes I know, this delicious salami is easy to make at home.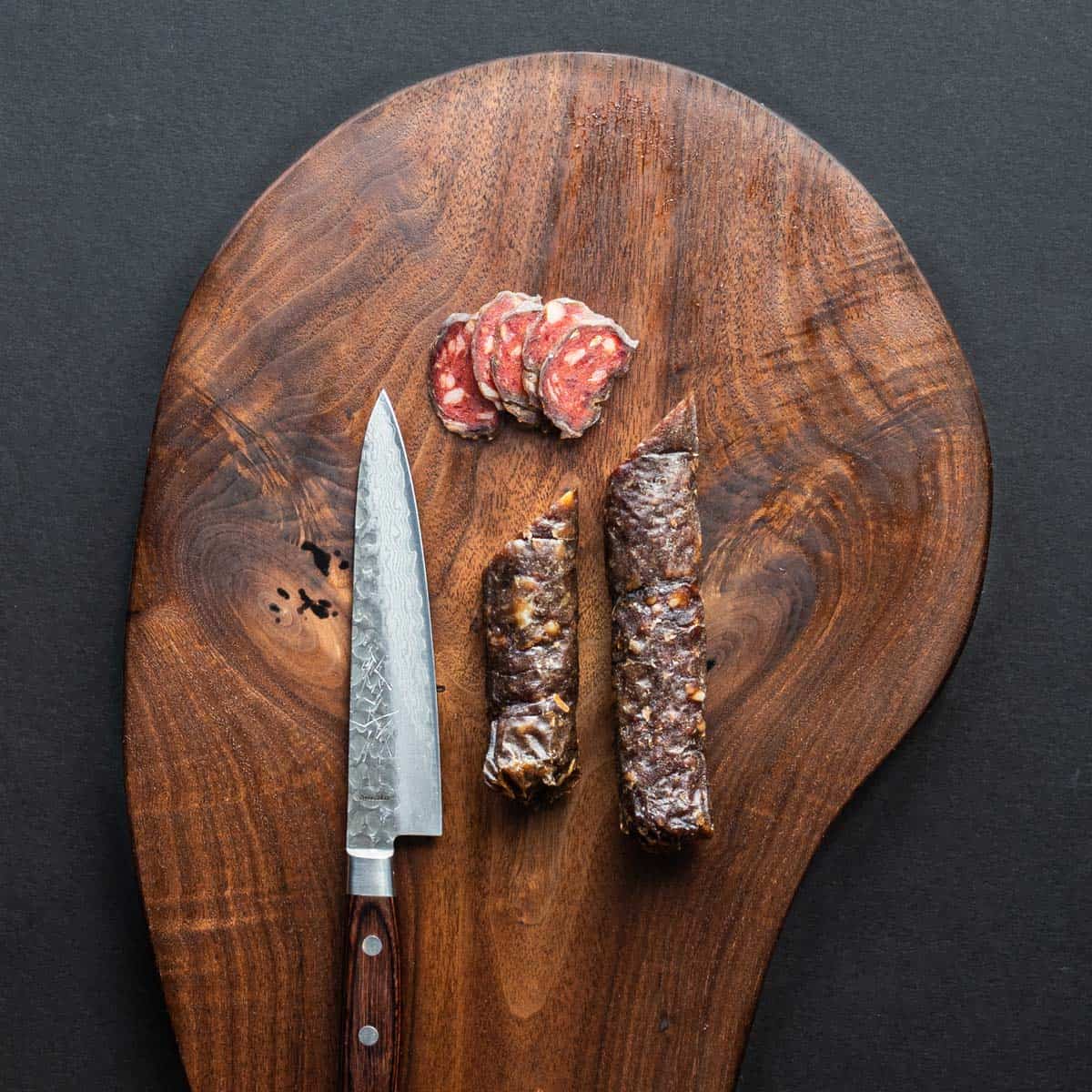 References
Local Mediterranean Food Plants and Nutraceuticals
Gathering Greens and Herbs from God's Garden