Looking for a good pate recipe for venison liver (or any liver for that matter?) here you go, this is my go-to. This is basically the same recipe I was taught by one of my old chefs, who learned it from a master butcher from Rome (Chef Fillipo Caffari).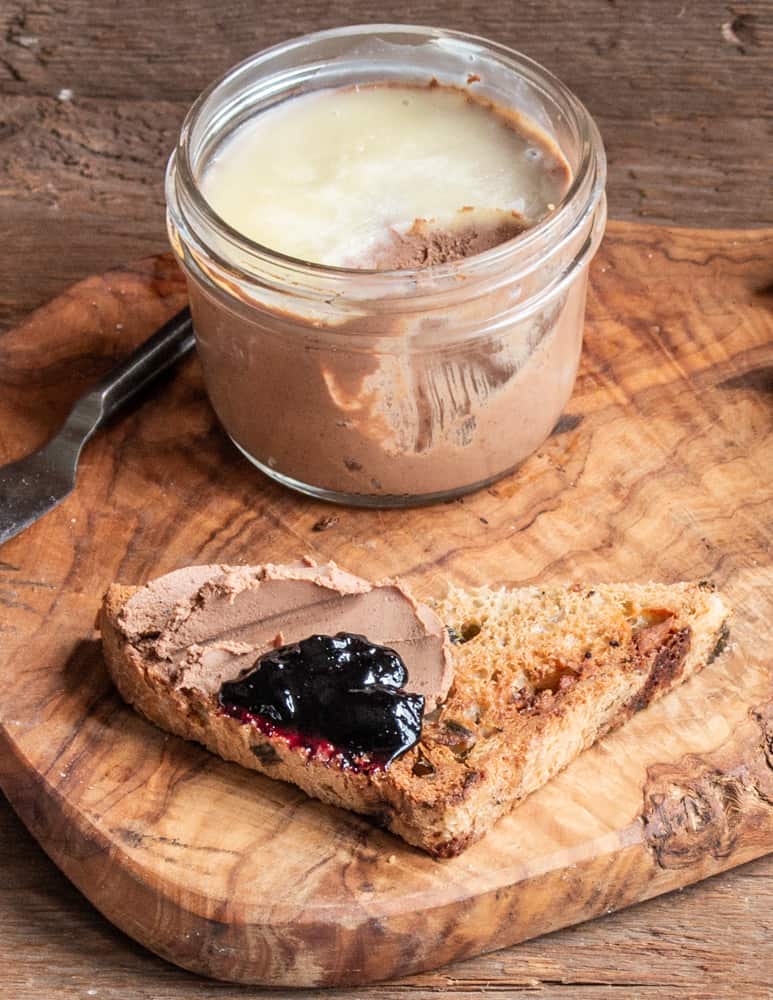 Mostly we would make it with poultry livers, but it's just as good made with livers from larger animals. The secret is a bit of apple cooked and pureed with the liver that helps cut it and underline the sweetness, along with plenty of butter and good toasted or grilled bread (cinnamon raisin toast is the perfect partner!).
Leeching liver: my secret trick
With venison, goat and lamb though, I do take some additional steps to calm the liver flavor, a kind of secret trick I developed. Often with liver, recipes may instruct you to soak the organ in milk or dairy, which works ok, but for me, is really a starting point to expand on.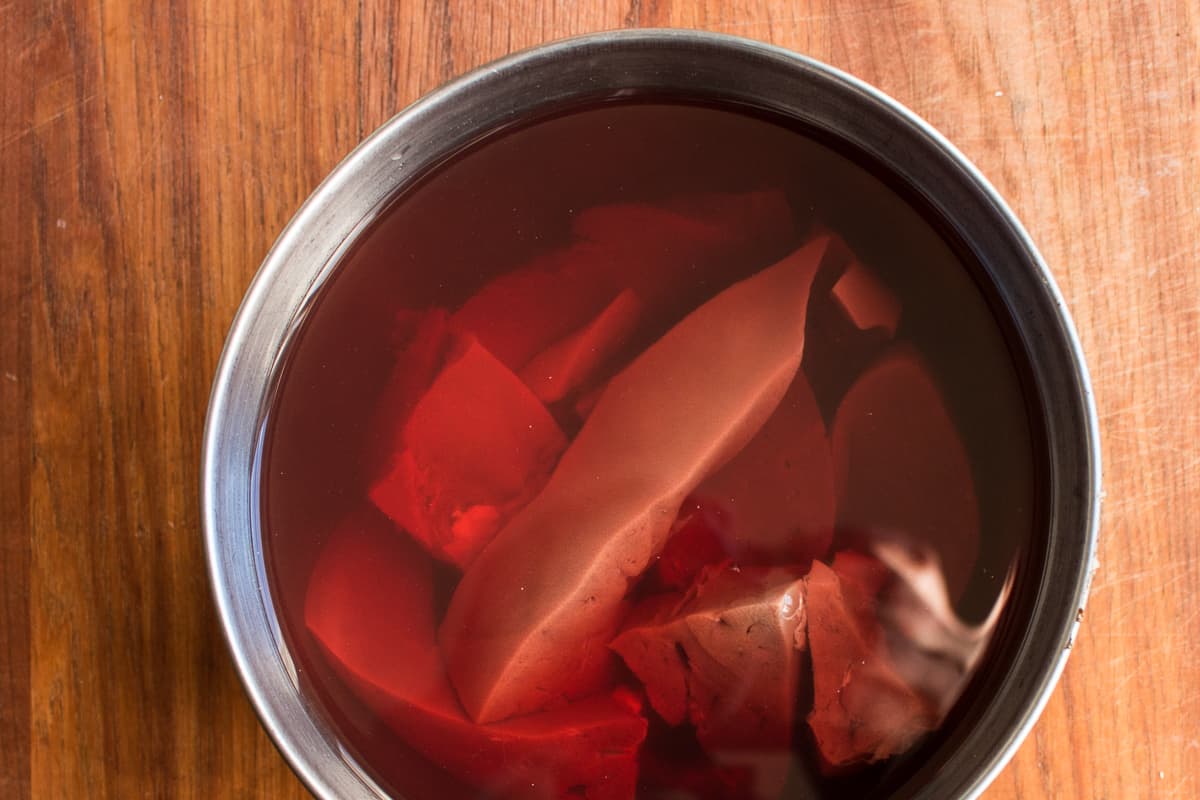 Soaking a liver in milk, especially if it's a whole liver, will soften some of the irony taste people associate with venison liver, but, if you really want to calm that flavor down, you can do what I do: soak it in multiple changes of water, with the liver cut into pieces, which is a more aggressive way of leeching out some of the irony taste.
Soaking the liver whole in multiple changes of water works, but cutting it into pieces first creates more surface area for the water to touch, which translates to a faster and more efficient dilution of the livers flavor. Pre-treating liver this way is powerful, and, you can remove the flavor so much that the liver can almost be tasteless, for better or worse.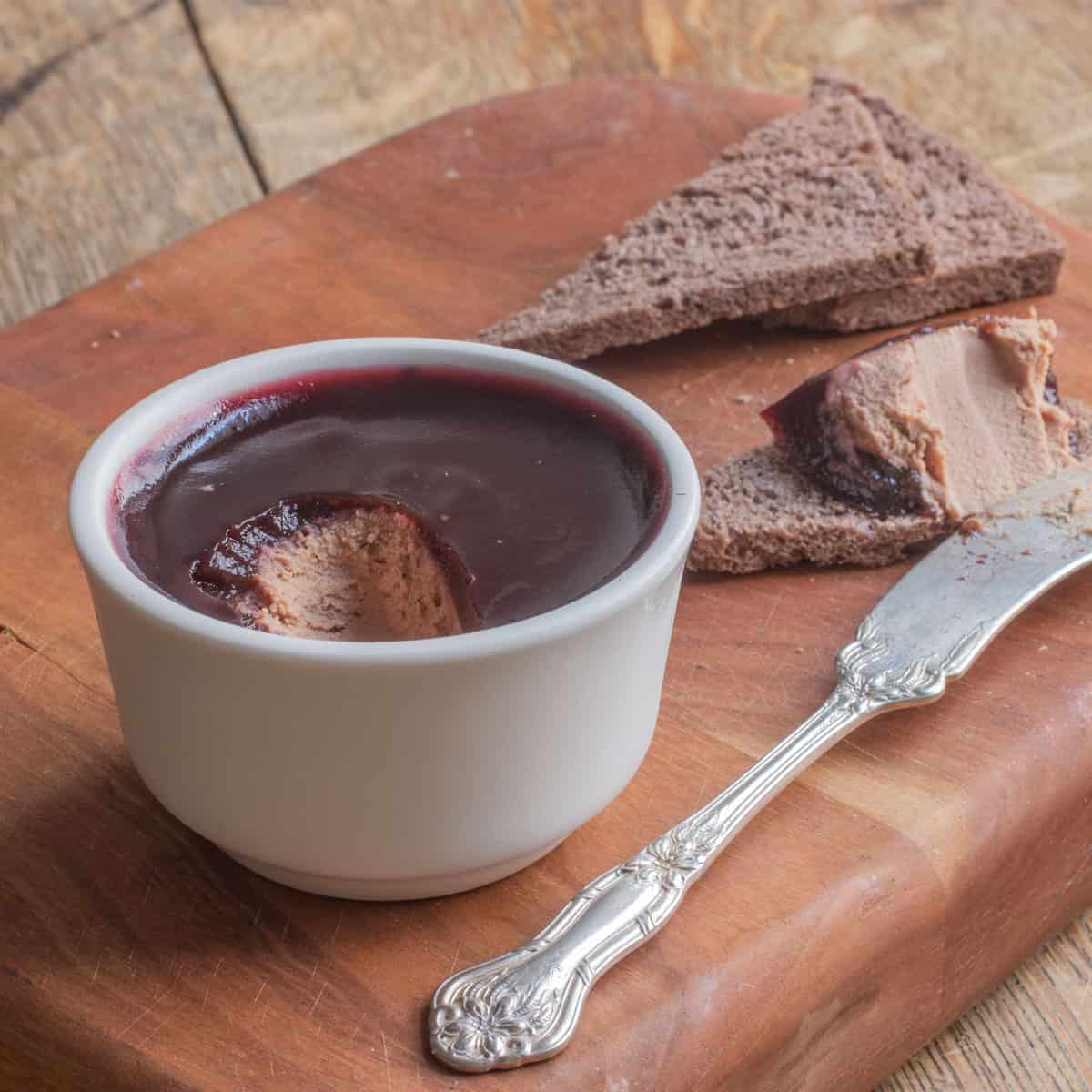 For an experiment, you can try cooking and tasting pieces of the liver throughout the leeching process to see what I'm talking about here, the flavor change is real-try it and let me know what you think. I like to serve liver pate with sweet things, like jam or jelly, as well as toast with fruit in it-your favorite cinnamon raisin bread, toasted up crisp, will be just fine.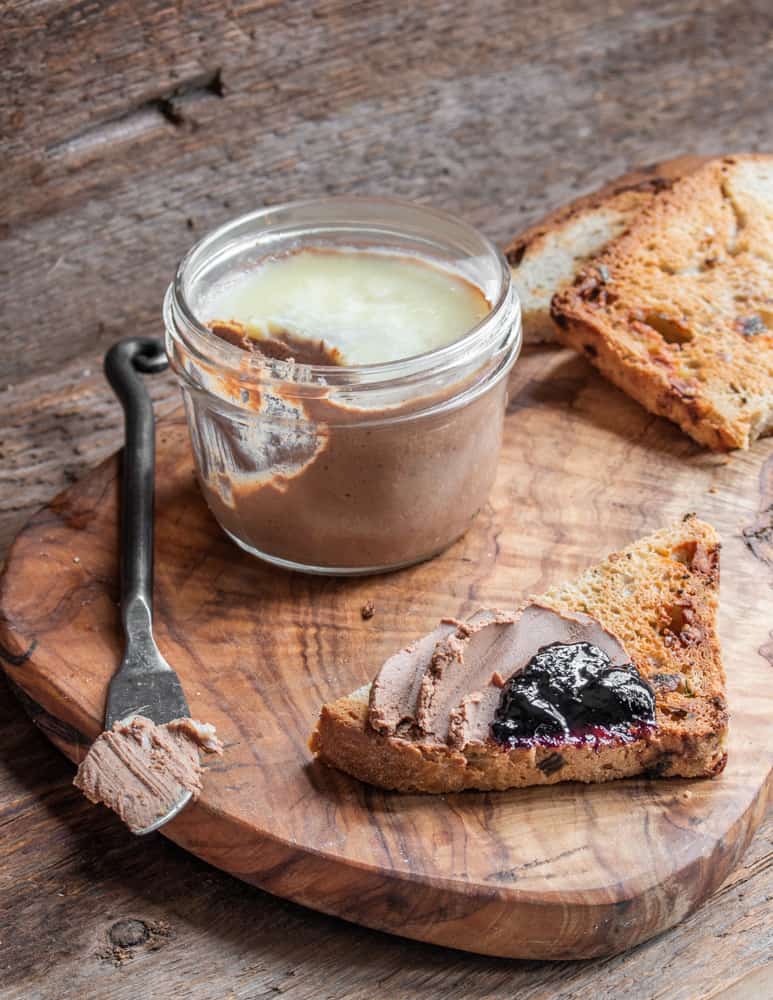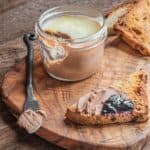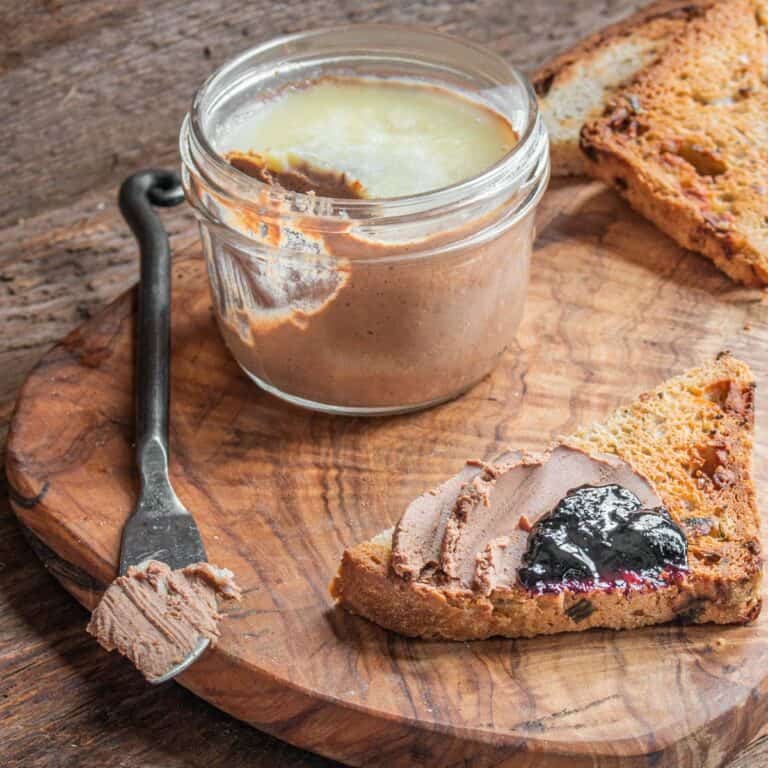 Print Recipe
Venison Liver Pate
A simple pate modeled after my old chef's from Rome. Sprinkle a bit of coarse salt on portions before serving. Top with jam, preserves, sautéed apples, and eat with hot buttered toast or grilled bread. Yield: 3 cups
Ingredients
1

lb

venison liver

cut into 1 inch pieces

½

teaspoon

pink salt

sodium nitrite (optional, this preserves the color)

Tart crab apples or other apples

peeled and diced to yield 2 cups (8 oz)

½

cup

cognac or brandy

1

cup

4 oz yellow sweet onion, diced

2

Tablespoons

flavorless cooking oil

for browning the liver

6

oz

1.5 sticks, unsalted butter, chilled and diced

½

teaspoon

kosher salt

plus more to taste

1

tablespoon

maple syrup

⅓

cup

heavy cream

warmed

10

scrapes of nutmeg

optional

High heat cooking oil

as needed for browning the livers
Instructions
Leeching the liver
Cover the pieces of venison liver in cold water to cover by twice their volume, put a lid on the container, and refrigerate for 24 hours, changing the water, 2-3 times during the process, or every 8 hours, or as often as you can remember. Consider setting a timer.
Cooking and preparing
Remove the liver from water, then pat dry. Heat a pan with a small amount of oil, then brown the liver pieces well. Add the apples and onions adding a little water to the pan if it threatens to get too dark. Cook until the apples and onions are completely cooked and starting to color, about 5-10 minutes.

Add the cognac or brandy and flambee the mixture, then cook until almost all the liquid has evaporated. Puree the mixture in a highspeed blender, or food processor, adding the pink salt, maple syrup, kosher salt and pepper to taste, gradually adding the diced, cold butter and the cream until the mixture is very smooth.

Pass the mixture through a chinois strainer (optional) add the nutmeg, taste and adjust the seasoning, then place in a labeled, dated, container. Cover the pate with plastic wrap, pressing it down onto the pate to prevent oxidization if refrigerating.

The pate will keep in the fridge for 3 days, or it can be frozen. I like to portion the pate into 1 cup ramekins, covering them with a film of melted butter or fruit jam to prevent oxidization.