Chocolatey and thick, shimmering with sugar, fat and funk, balsamic-blue cheese sauce is one of the great sauces in my secret stash I bring out occasionally. I learned the recipe working under chef William Salvadore from Milan, and it was love at first spoonful.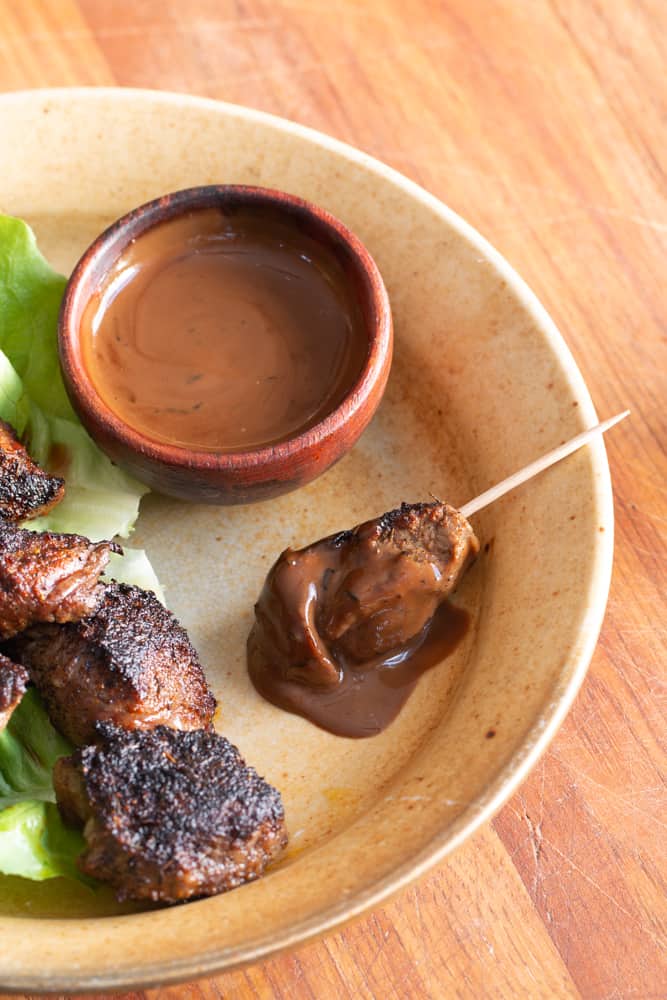 The restaurant he owned was an Italian-inspired American steakhouse concept, and Chef had made a pretty darn good marriage of Italian American classics. He made traditional regional Italian dishes as well as catering to the all-American love of large pieces of meat and bones cooked on a grill.
The balsamic blue sauce was served all over the place, typically with grilled meat like beef or pork, but it's good with poultry and vegetables too.
To make it, we would carve large block off a whole wheel of expensive Roquefort cheese, cook it down in garden variety balsamic vinegar and dried thyme until the mixture got syrupy and the cheese had melted, then refresh it by adding a bunch of heavy cream, and, viola, it's a sauce.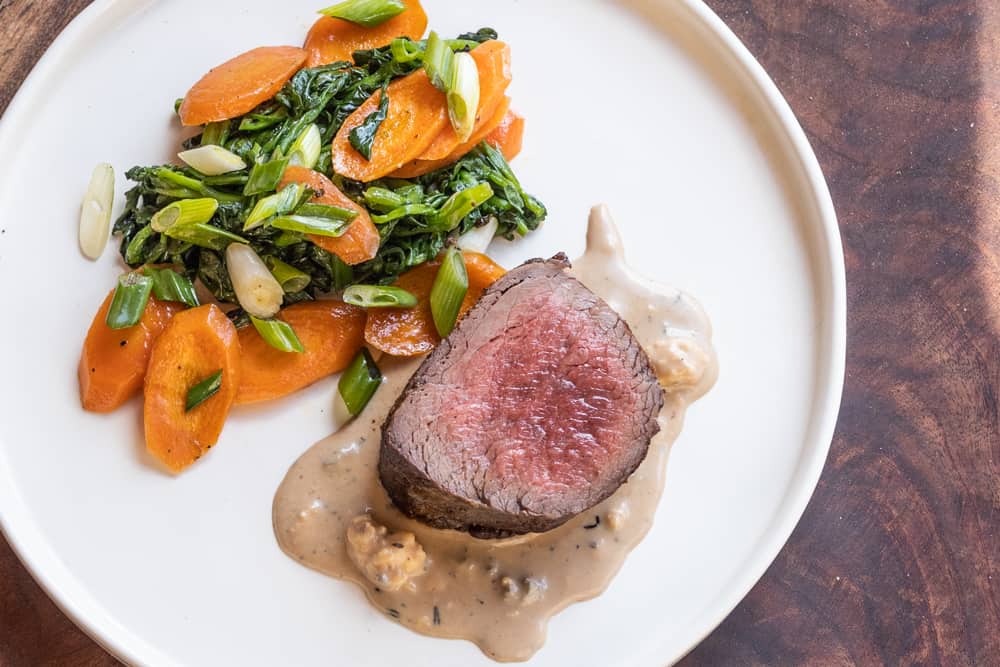 It's ingenious really. The sauce is sweet from the reduction of balsamic vinegar, which adds a certain silky sheen and shimmer to the sauce, the funk from the blue cheese following the initial sweetness, with everything smoothed out and equalized by the fat in the dairy.
It's one of those flavor combinations that is so strong and punchy that it could be a cliché if used too often, which is why I don't bring it out that much, but when I do it's a jaw-dropper and conversation piece, easily bringing out the groans and carnal sounds from a table.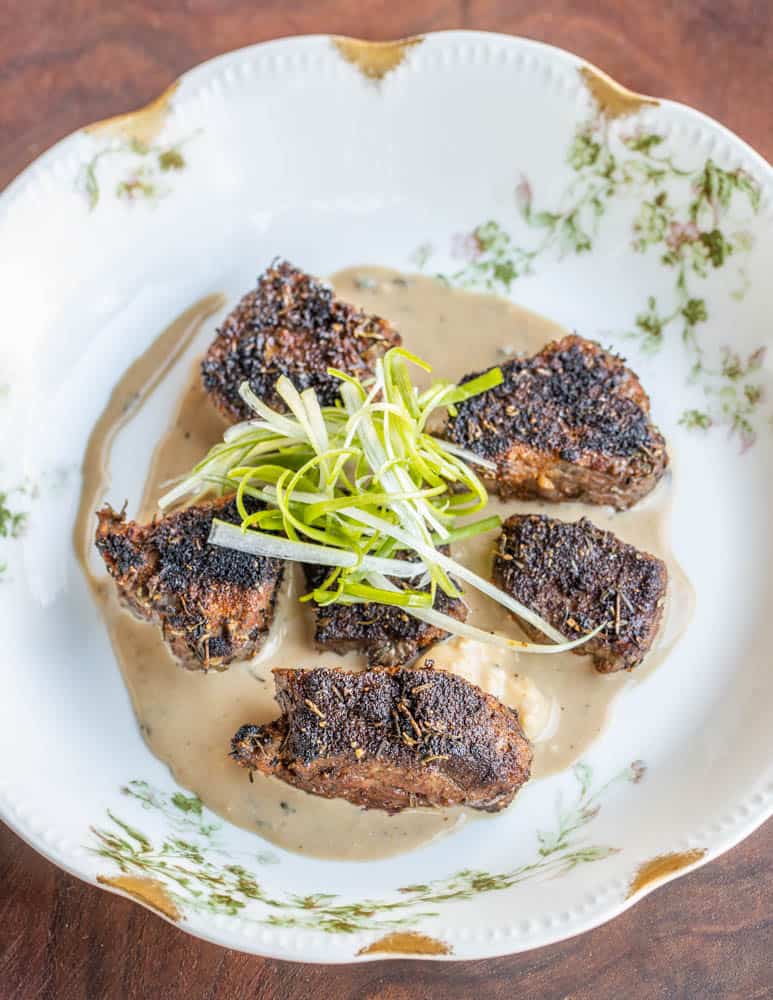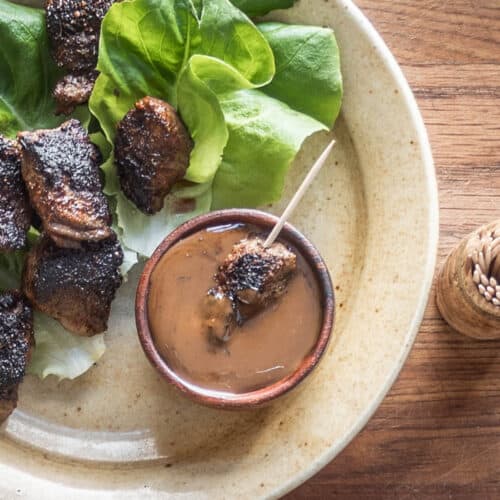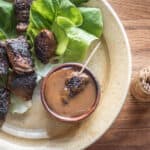 Print Recipe
Balsamic Blue Cheese Sauce
Rich balsamic-blue cheese sauce for steaks and poultry made with balsamic vinegar, dried thyme, high quality blue cheese, and cream. Makes 1 cup
Ingredients
¼

cup

balsamic vinegar

4

oz

good blue cheese

½

cup

heavy cream

¼

teaspoon

dried thyme
Instructions
In a small 1 quart sauce pot, heat the balsamic vinegar, thyme and the cheese, cooking until the mixture is reduced by half.

Add the cream, bring to a simmer and reduce for a few minutes more until thickened to your liking, then serve.

The sauce hold well and can be made ahead of time. Kept in the fridge, it will keep for a week, and probably longer since it contains vinegar.

It is excellent with steak and pork.