Rib meat has to be one of the most underrated cuts of venison. Typically it will go in the grind pile after getting a thorough trim, or, as I see more often, left on the carcass for the cayotes. Today, I have for you, solid proof that deer ribs make for great eating, and are well worth the small amount of time they take to process.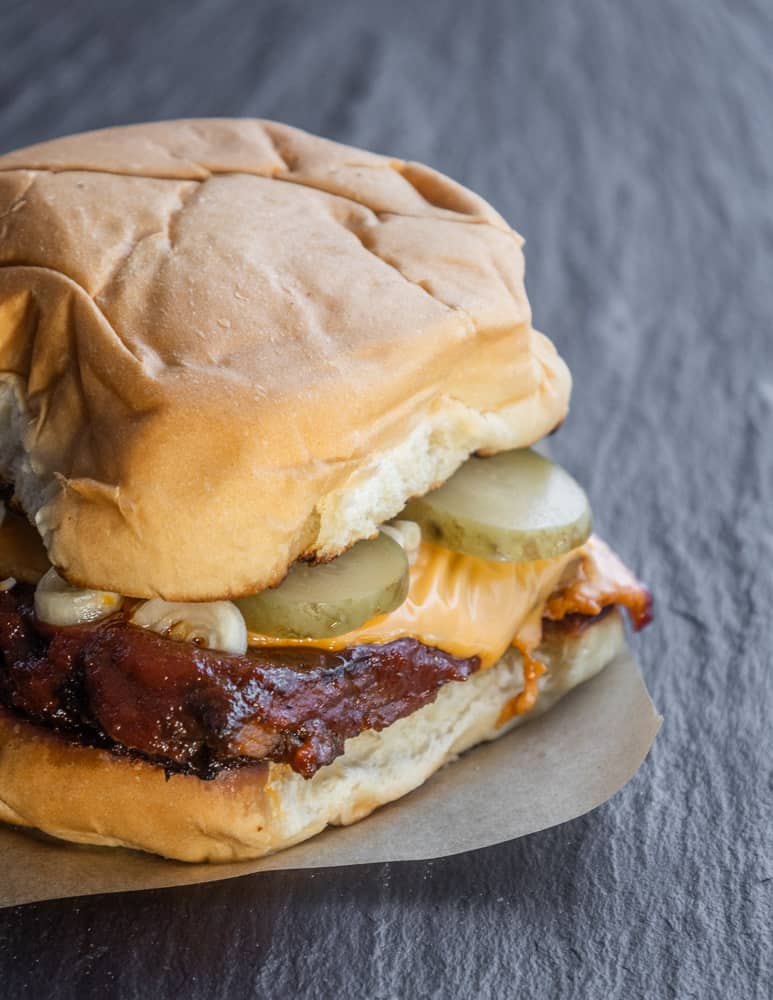 Venison rib meat is delicious after slow cooking, but there are some hurdles, mainly dealing with long bones that need to be cut down to a manageable size (I use a sawsall with a paint-free, 6 inch stainless or cast iron blade). The bigger issue, at least for most people, is the fat, which is rich, aromatic, and sometimes funky. Sometimes very funky.
But even more important than the flavor is the fact that venison fat (lamb and goat too) is always stiff and solid at room temperature, and, when melted and allowed to cool a little, either on a plate, or in your mouth, is, not a texture most people enjoy. I've seen more than one person refer to venison fat as deer chapstick, and, the comparison isn't too far off.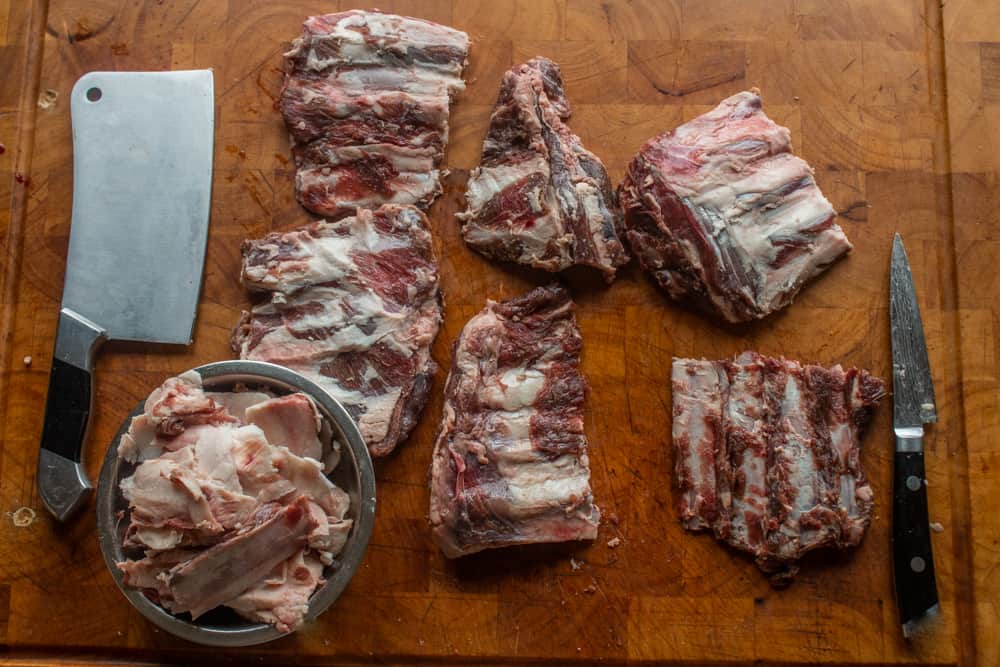 I like a small to modest amount of venison fat, but some people don't, so typically when I cook ribs from venison, lamb, or goat (They're basically interchangeable) they are heavily trimmed of fat, and, in a nod to an old French treatment for lamb breast, pressed after cooking under a weight. The pressing removes extra fat by compressing the cooked meat, forcing the fat to move to the surface where it can be melted or scraped off before reheating (genius technique, right?).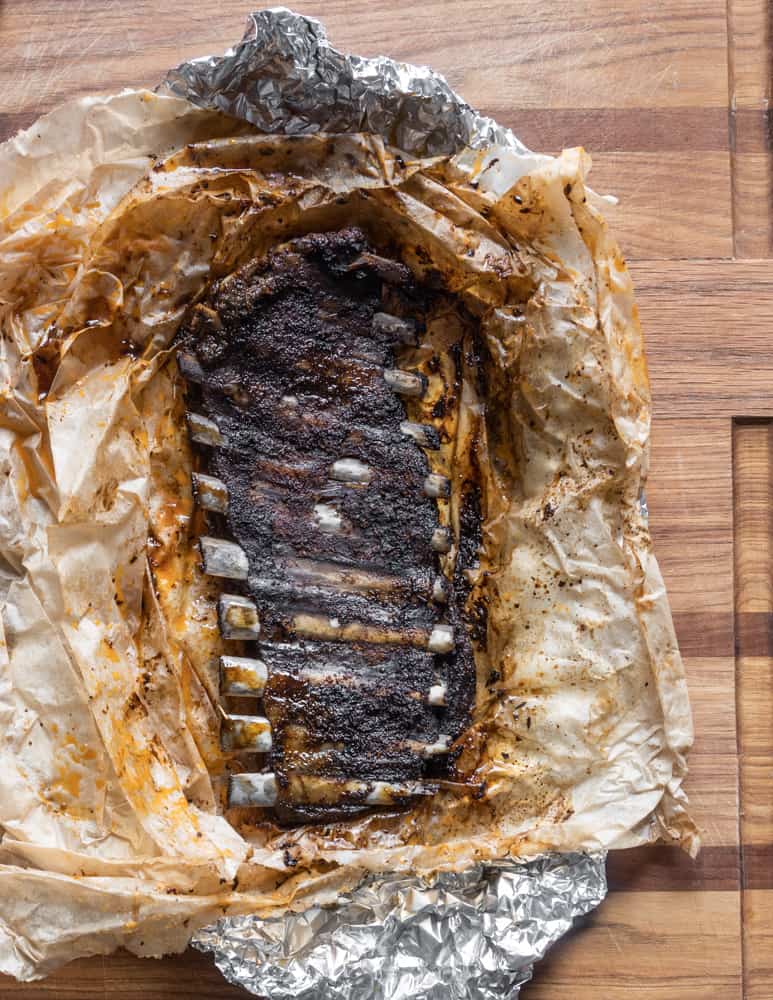 To the point, last year I was braising some venison ribs in the oven, and I ended up forgetting about them. When I removed the foil and parchment, I tried to pull a rack of ribs out of the pan clamping a pair of tongs around the bones. The bones slipped right out of the meat, which I didn't want to see.
If you're not familiar, the idea that ribs are good if the meat "falls from the bone" isn't true, at least where American barbecue is concerned (and I agree). I like to think of ribs have a desired doneness, a kind of sweet-spot of tenderness not unsimilar to nailing a steak at the perfect temperature. If the meat falls from the bone sloppily, it means the ribs are overcooked, and in professional American barbecue you're getting docked points for it.
Looking at my rack of half-boneless ribs I had an aha moment. I knew that If I took well-trimmed racks of venison ribs, cooked them slow and wet until the bones could be removed, then pressed and chilled them overnight, I could get a thin slab of rich, delicious venison pot-roast-type meat useful for all kinds of things. It works like a charm.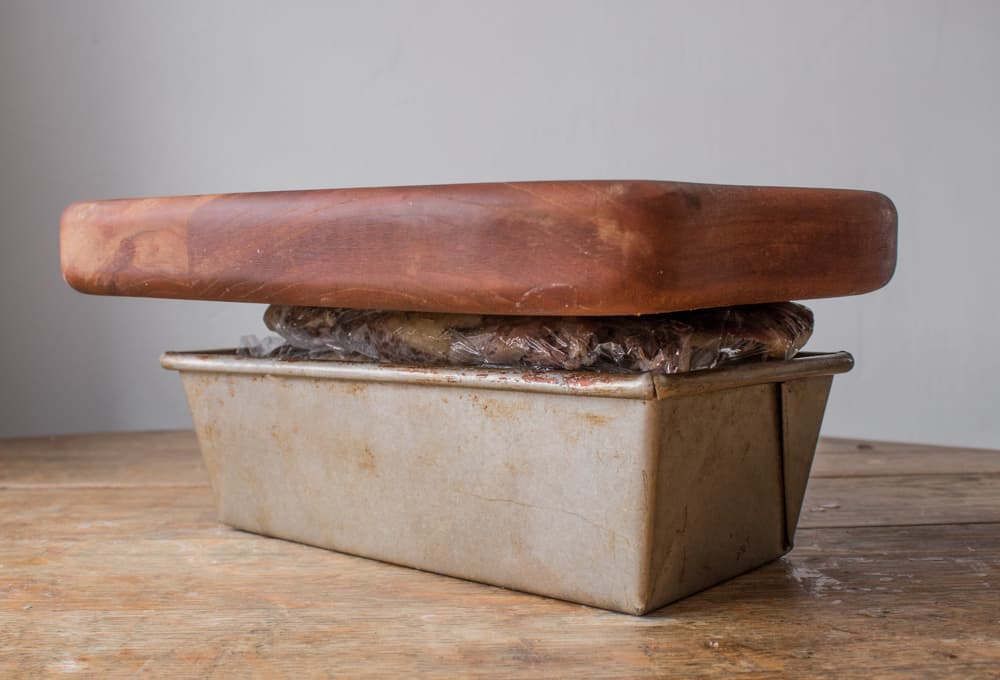 It'll work for you too, but know that how you like to trim the ribs is almost as nearly as important as how they're cooked. Take your time to really trim the ribs well to get the optimal amount fat. I have a video on how I trim and cook lamb ribs (exactly the same as I do for venison) that I'd urge you to take a look at if you're interested, as well as a post sans video specifically on my method for cooking deer ribs.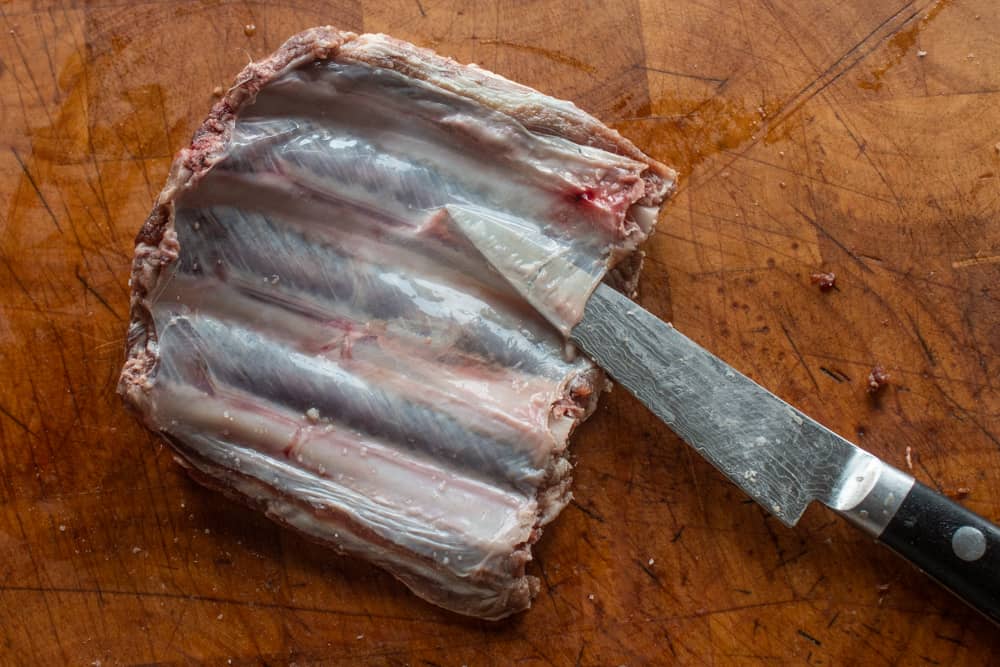 For a quick reference, what I do is remove nearly to all of the top layer of meat and fat that can be peeled off by hand, further trimming the fat located underneath it afterward until it I like it. You can also remove the membrane on the underside of the ribs like the pros do, but if you find it tedious, it's ok to skip it at home.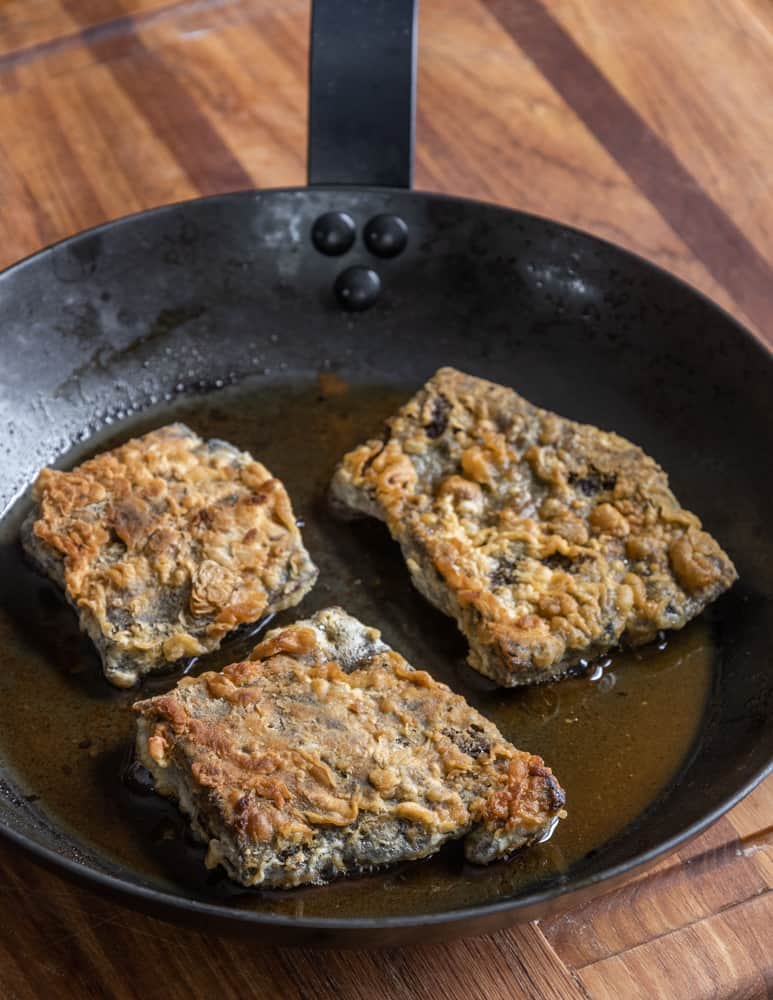 I ended up cooking about 5 racks of these, and I did a few different things with them. Cut into pieces and hashed up with vegetables was great, as was chicken fried: a nod to my colleague Chef Justin Sutherland of Iron Chef fame, whose restaurant Handsome hog is in the same building as my first restaurant.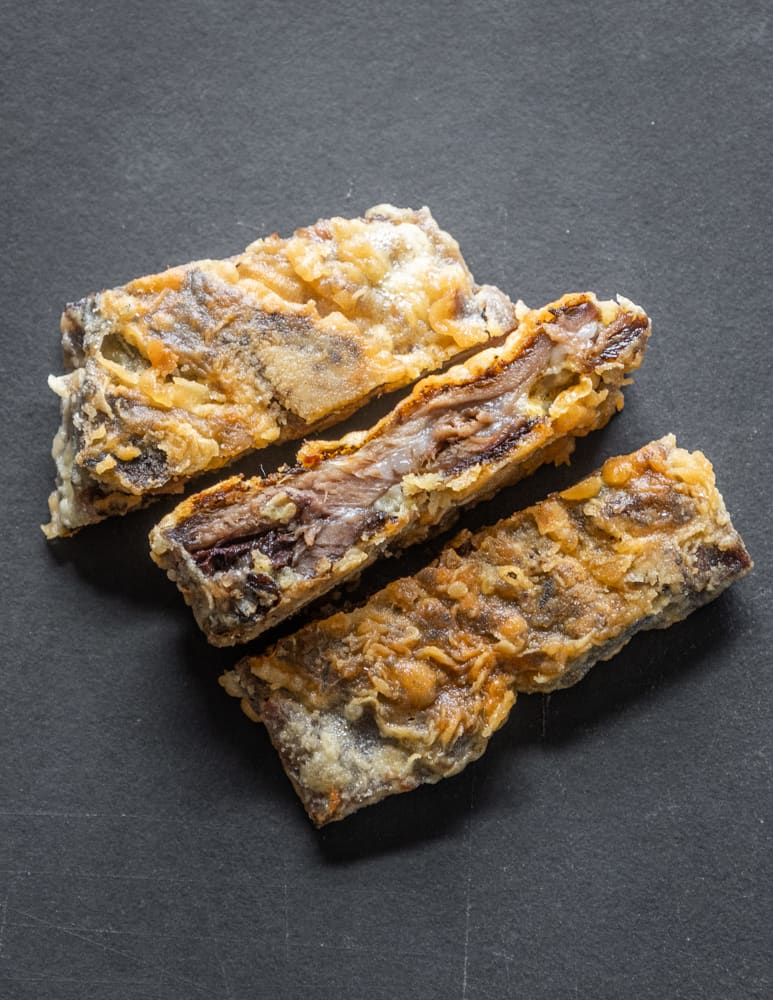 For whatever reason though, boneless ribs gave me a craving for a certain sloppy sandwich I used to hate making during my tour slinging fast food at McDonalds. Yes, that sandwich. The McVeni, as it should be called, is basically a thick slice of tender, barbecued deer pot roast with all the trimmings.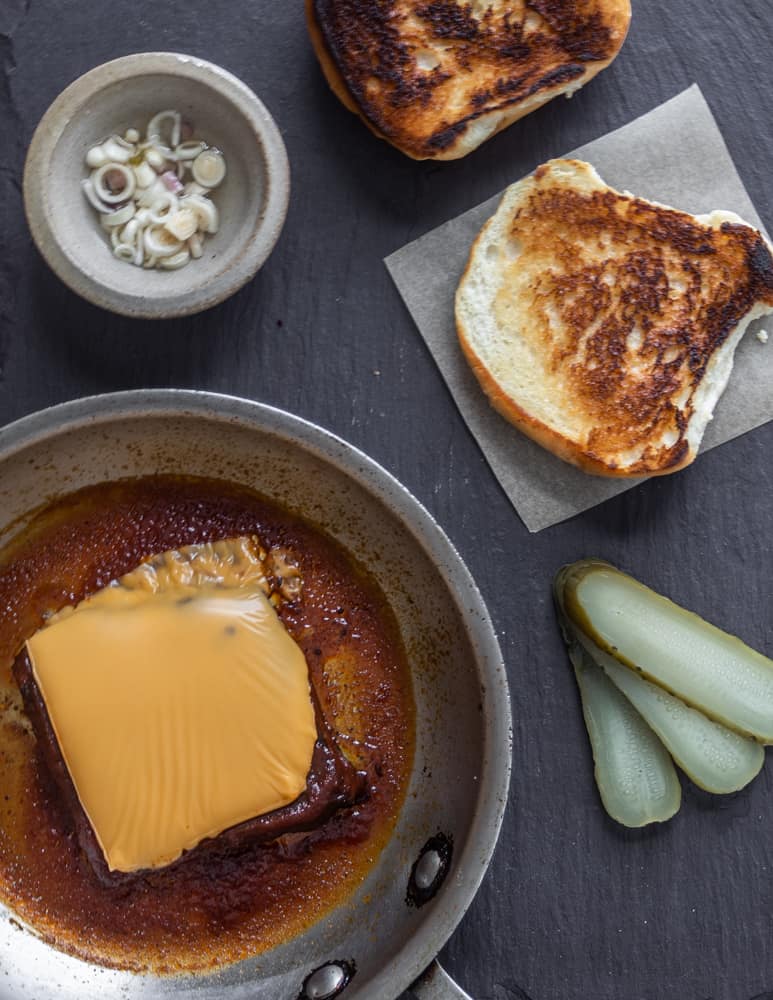 I even used dried ramp bulbs instead of the nasty McOnions, fitting as those are just rehydrated, dehydrated onions ("dee-hyz" in McSpeak). Topped with square cheese of questionable origin and it's a little trashy, a little classy.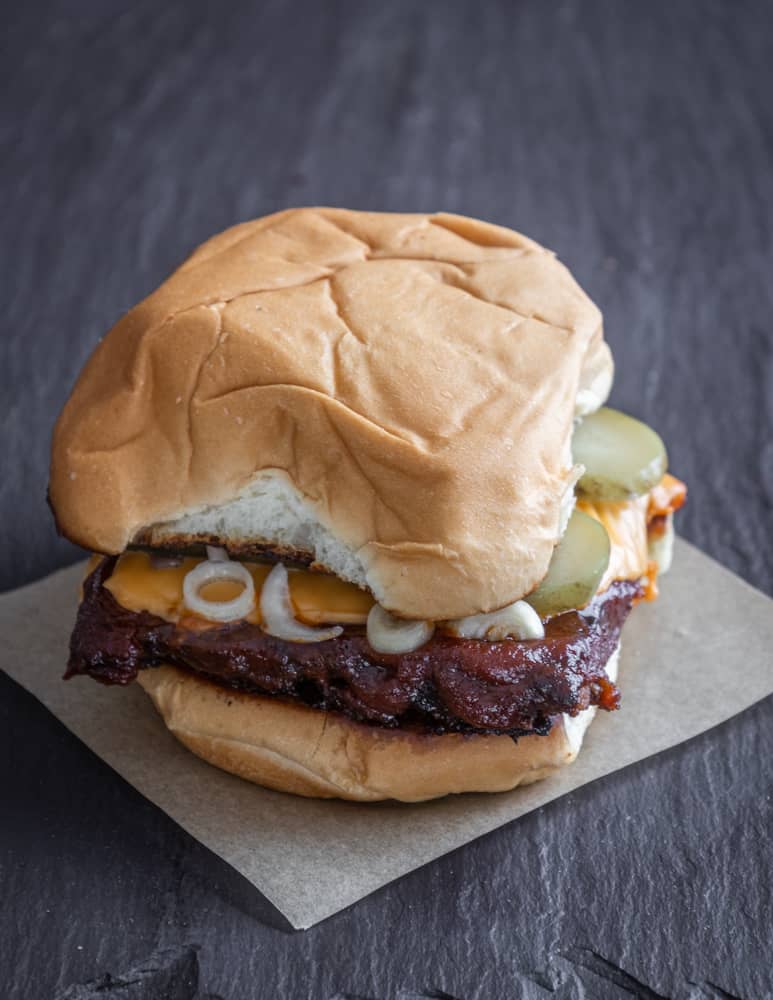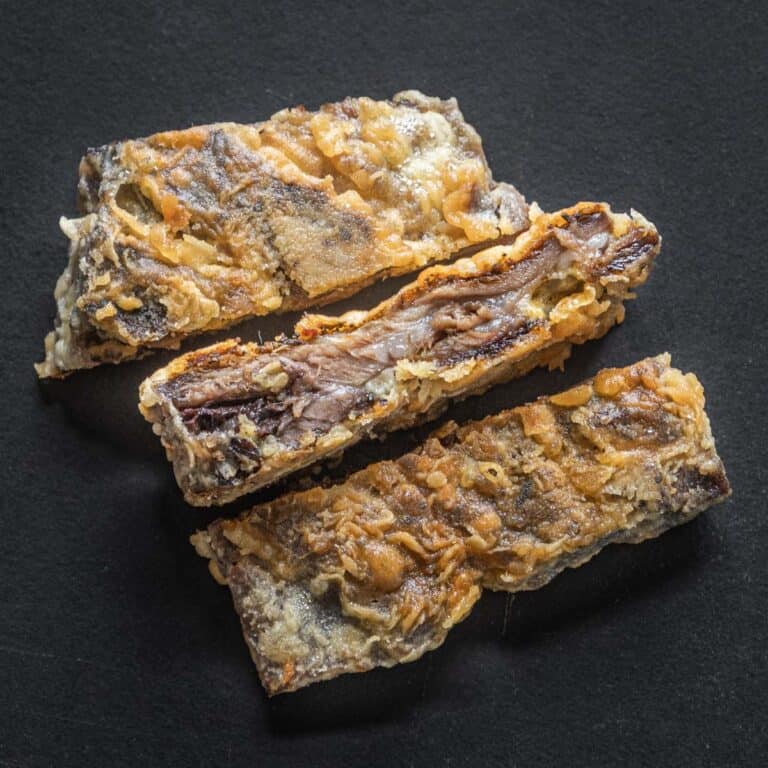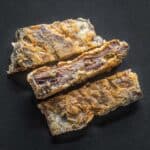 Print Recipe
Boneless Venison Ribs
Venison ribs cooked low and slow until tender and removed of their bones, for using anywhere you would pot roast.
Equipment
Parchment paper

Aluminum foil
Ingredients
4

lb

Racks of venison ribs roughly 8 inches long and 3-4 inches wide using a reciprocating saw/Sawsall.

Kosher salt and fresh ground black pepper or use your favorite dry rub

Water

as needed
McVeni
Barbecue sauce, preferably spicy and homemade from a base of Heinz ketchup. Roughly ¼ cup per person.

Bread and butter pickles, whole

unsalted butter, for griddling the buns

Dehydrated ramp bulbs

I use freeze dried ramp bulbs, and they were fantastic, but you could use diced, dehyrated then rehydrated onions, fried onions, etc.

Square cheese slices of questionable origin

(American cheese, a.k.a "commod" cheese)
Instructions
To make the bones remove easier, remove the thin membrane on the inside of the ribs using a paring knife. This step is optional but useful to know and worth doing if you can.

Put a sheet of parchment large enough to wrap the ribs stacked 2-3 high on a work surface, wrap snugly in parchment like a package, then repeat with a sheet of foil. Put the packets on a baking sheet and bake/steam in the oven for 3hours at 250 F or until the bones move easily from the meat.

Remove the pan from the oven, wrap the hot packet in clingfilm tightly, then allow to cool until you can handle it, removing the bones while the ribs are still warm. Stack the ribs on top of each other, then wrap in clingfilm again.

Put the wrapped ribs into a dish to catch any drips, then weight down with a heavy object to compress and help them set, refrigerating overnight or until very firm, at least 2-3 hours.

After the ribs are chilled, remove them from the cling film and cut/portion into serving sized pieces for whatever you like. They can also be frozen.
To make the McVeni
Cut the chilled ribs into squares that can fit on a bun. Put the rib squares into a pan, topping them with a layer of your favorite barbecue sauce, adding a layer of water and a couple spoonfuls of extra sauce to the bottom of the pan to help keep the venison wet.

Heat the pan, preferably covered (you can bake it too) basting occasionally until the sauce is thick and the meat is hot. Meanwhile, cut some white buns in half (think soft, relatively cheap white bun here) butter the cut sides, griddle them until golden and reserve, toasted side up.

To serve, put a slice of square cheese of questionable origin on top of each square of McBambi, put a lid on the pan, relaxing the sauce in the pan with a splash of water if it looks dry.

Cover and cook to steam the cheese until nicely melted and filthy looking. Put each square of rib on a toasted bun, top with dried ramps that have been rehydrated in cool water for 20 minutes, along with thin slices of bread and butter pickles cut the long way. Serve.
Notes
Feel free to use your favorite spice blend here. 
Nutrition
Serving:
4
oz
|
Calories:
980
kcal
|
Carbohydrates:
2
g
|
Protein:
49
g
|
Fat:
86
g
|
Saturated Fat:
38
g
|
Polyunsaturated Fat:
4
g
|
Monounsaturated Fat:
42
g
|
Trans Fat:
6
g
|
Cholesterol:
227
mg
|
Sodium:
160
mg
|
Potassium:
659
mg
|
Vitamin A:
57
IU
|
Calcium:
30
mg
|
Iron:
5
mg