A dark, sweet liquor that tastes a little like Jaegermeister, nocino is a traditional Italian liqueur made from unripe walnuts.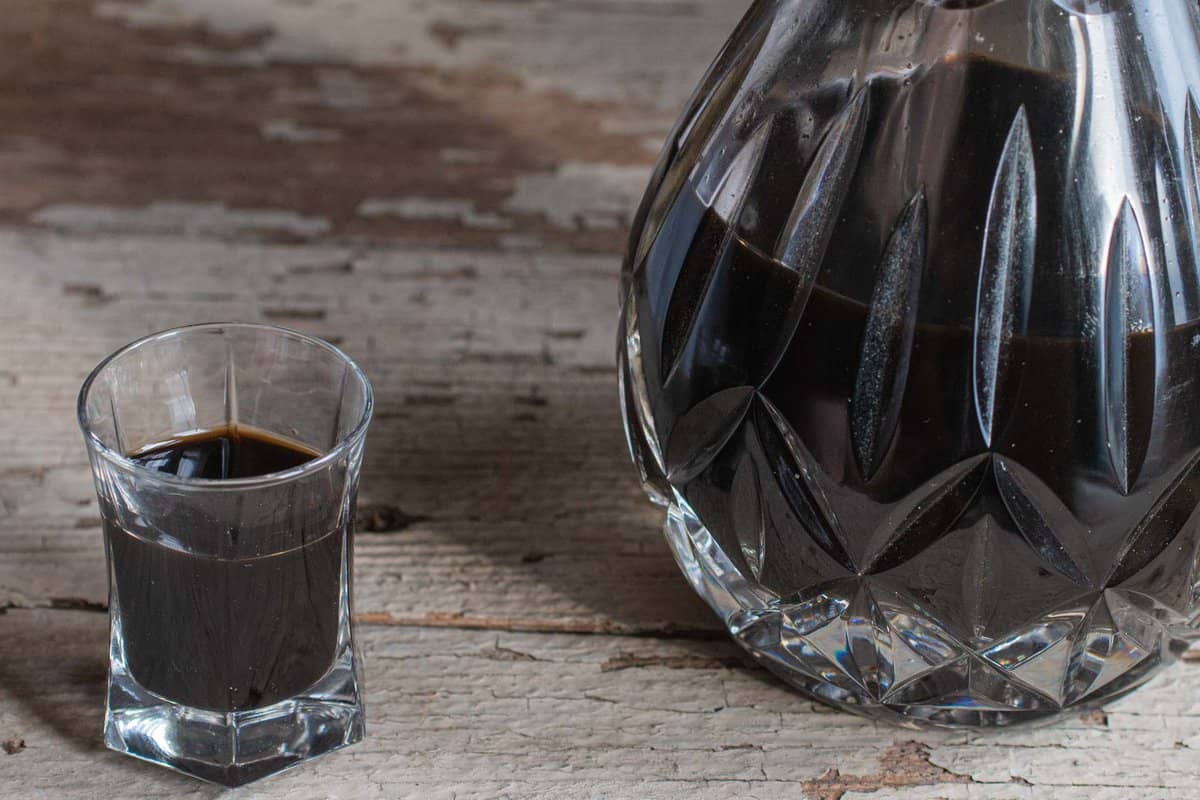 Before I knew a mushroom to pick, before I had ever considered clipping a leafy green to cook from a field, I knew I could pick green walnuts and make nocino.
I don't remember at exactly what time I picked it up, but it was early in my career while I was working at the old Trattoria da Vinci. I had always been drawn to Italian food, and when I got my first "real" kitchen job in the Twin Cities working for a chef from Rome at Da Vinci's I wanted to do everything like he did.
One day working with him, I got to talking about Nocino, or black walnut liquor. The clearest thing I remember gleaning somewhere along the line was that the nuts should be picked on the day coinciding with a saint, which I put off as some strange Catholic idiosyncrasy.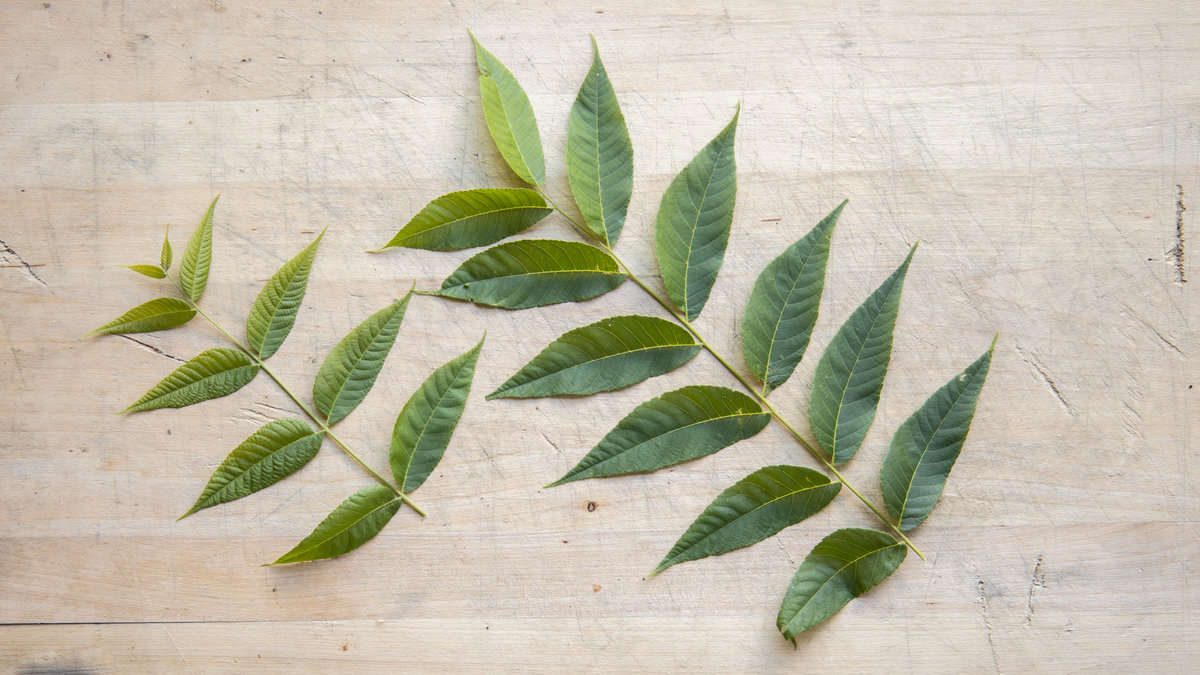 I had to try and make the stuff. I asked around and found out my grandparents had a couple black walnut trees on their property. For my maiden voyage, I went out and picked walnuts off the ground, but I had no idea what I was doing--any walnut would do.
Walnut shells, walnut cores with the green shell removed, brown walnuts, half rotten looking walnuts, they all went into the bag. A couple days later after leaving them outside for lack of fridge space, I ended up with a bag full of writhing maggots, and walnuts.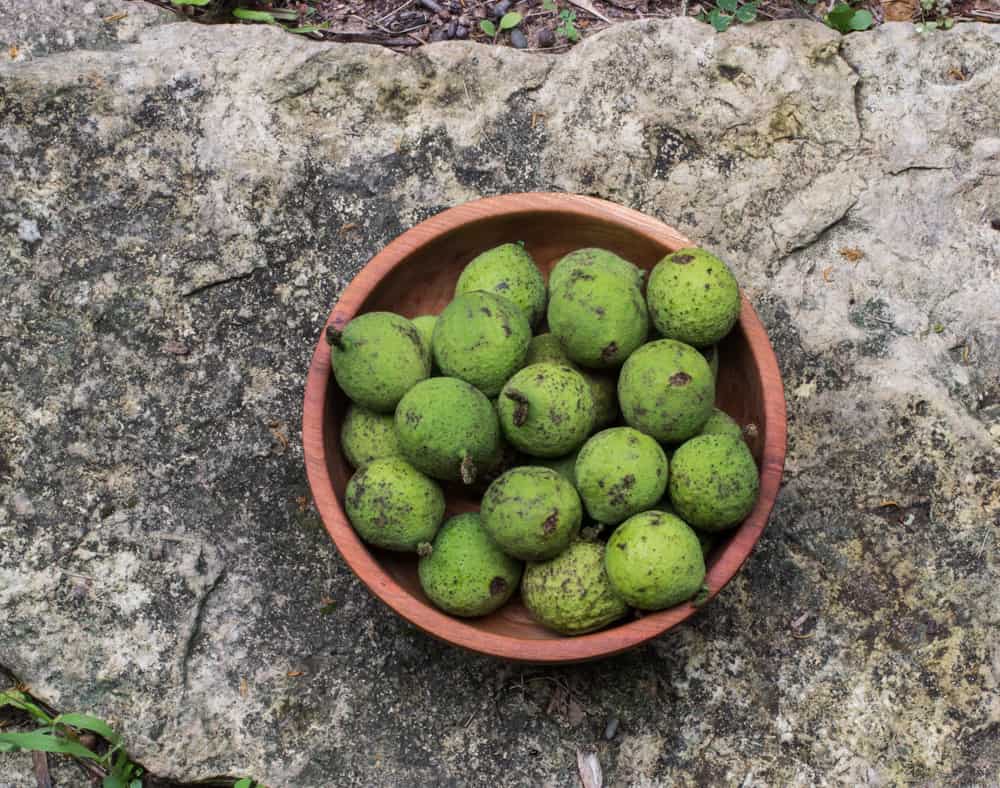 I did a little more research and decided to try and pick the walnuts when they were green, like all the recipes suggested. I tried again, picked all the semi-green walnuts I could find off the ground, and tried to figure out how to break the up.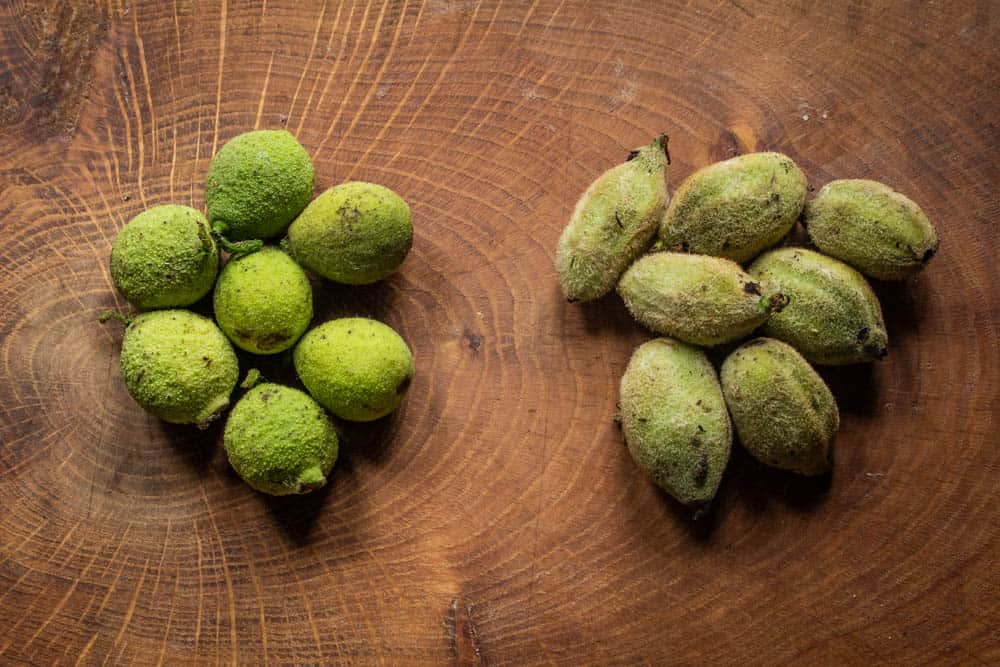 The nuts were just about the hardest thing I'd ever encountered. I brought them into the kitchen at work, thinking there would be some tool available that would work to crack the nuts open.
Fool that I was, I ended up trying to crack open the nuts by beating on them with sauté pans, which only resulted in my throwing away sauté pans I had dented so badly they were completely unusable.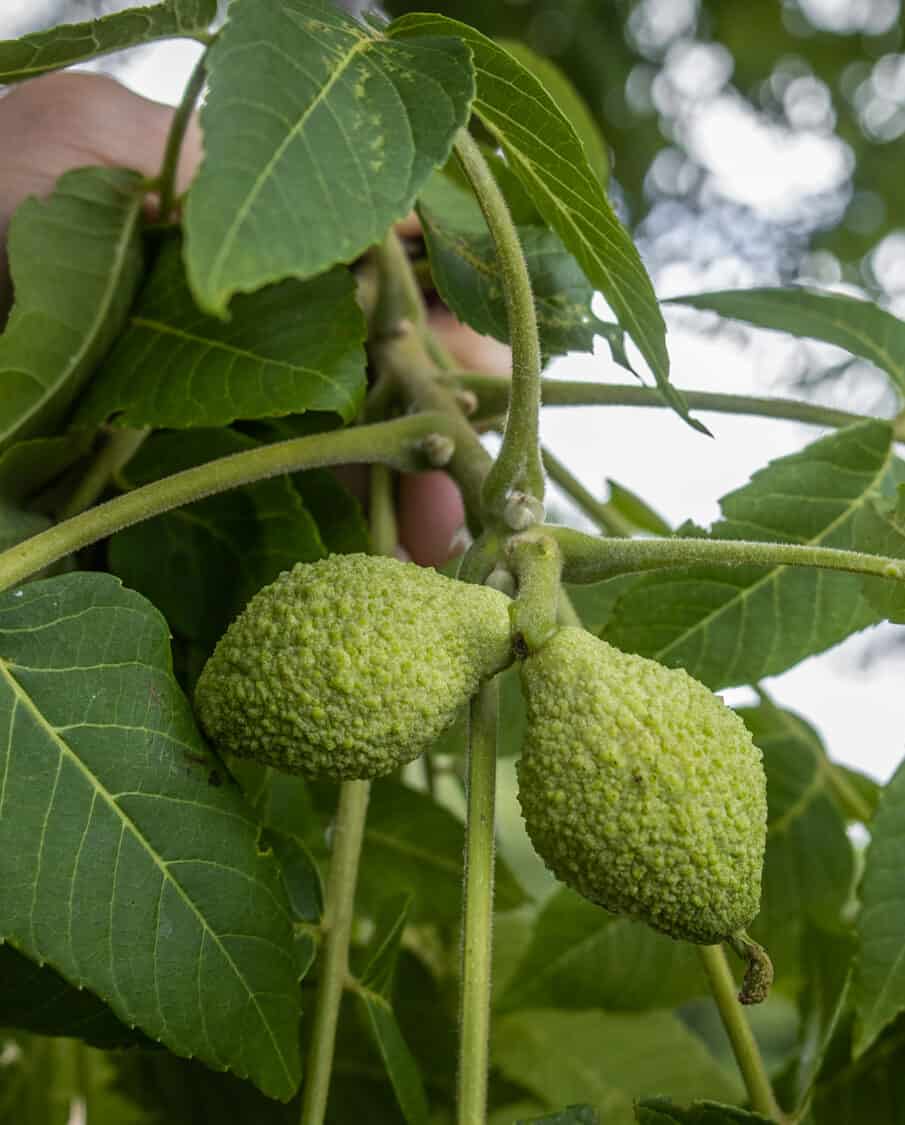 A hammer turned out to be the best bet, after getting a sore thumb from a couple bum whacks I got them cracked, grabbed some vodka and made my nocino.
It turned out ok (sugar makes anything taste good) albeit thick as molasses, a contribution the powdered mature husk gives off if you pick and try to use old nuts, which I don't recommend.
How young/old should the walnuts be?
In a nutshell, picking the black walnuts on the saint's day has nothing to do with the saint, but the saint's day is early in the summer, when the walnuts are soft and the inner shells haven't developed yet, a paring knife can easily slide through each nut and cutting them is a breeze. I learned my lesson.
As long as you can cut through the green nuts clean with a knife, you will be fine. Even if the nuts have started to form a shell, but the shell is still undeveloped it will still work.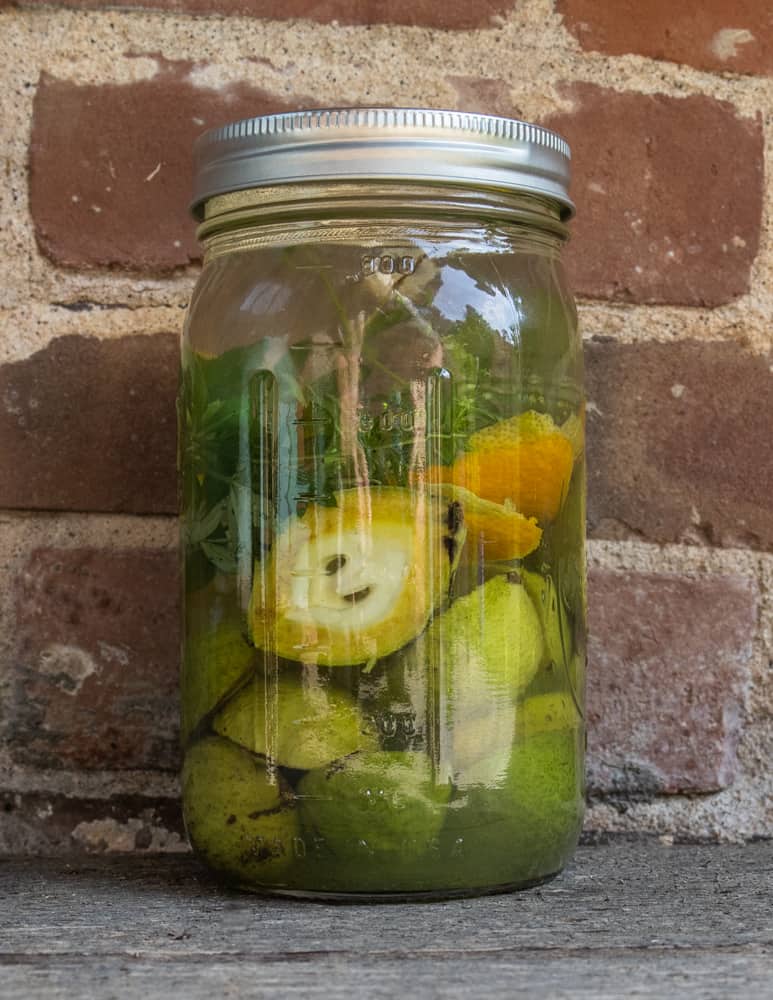 Basic method: the maceration
It couldn't be easier to make nocino, all you need is strong grain alcohol (vodka can work but is not my first choice) and mix it with some unripe nuts, a few very select spices and herbs (or even none at all) put it in a jar, and let it sit for 30 days.
After 30 days, you strain the mixture, thin it and sweeten it a bit (preferably with a tree-based sweetener like maple syrup or my green walnut honey) then bottle it and let it rest for a good 6 months to allow the tannins to soften. That's it!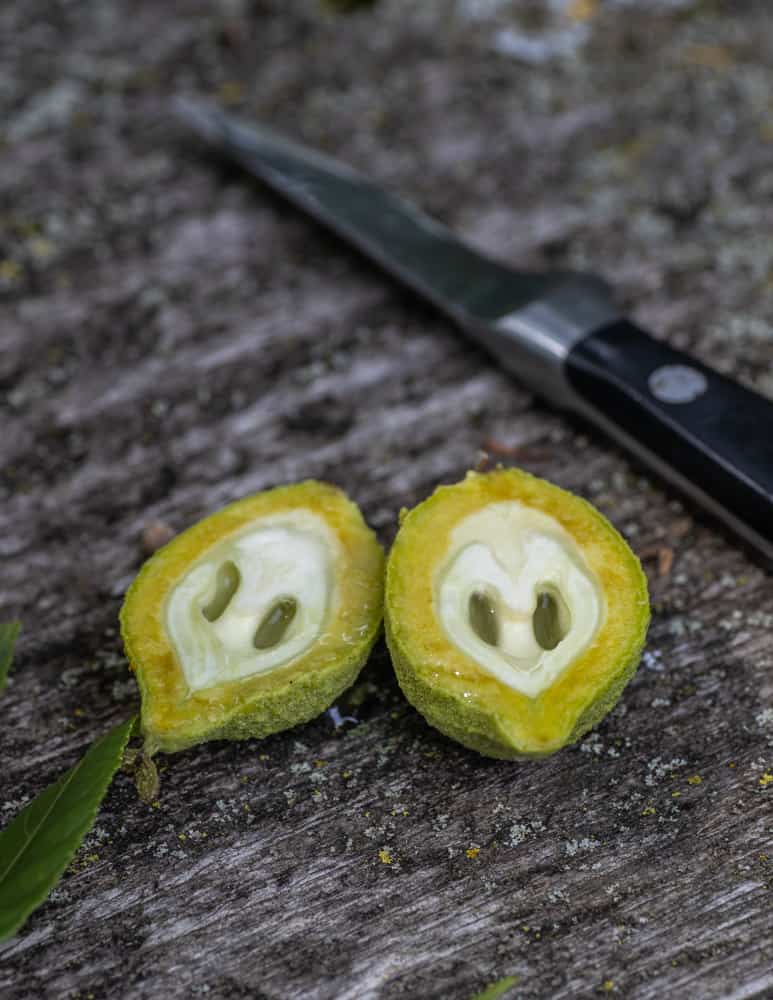 Spices/additions
As far as the drink itself, the flavor will be different depending on what you put in it, but after making this so many times over the years, I have an important piece of advice for you: DONT GET TOO CREATIVE.
The real character of nocino is in the taste of the nuts themselves, and adding too much cinnamon or strong spices will give you a Christmas-tasting drink.
There is nothing wrong with making nocino with just a few walnuts and a couple cloves, as in 3-4 cloves for a quart jar. Some people add a few coffee beans, which can also be nice.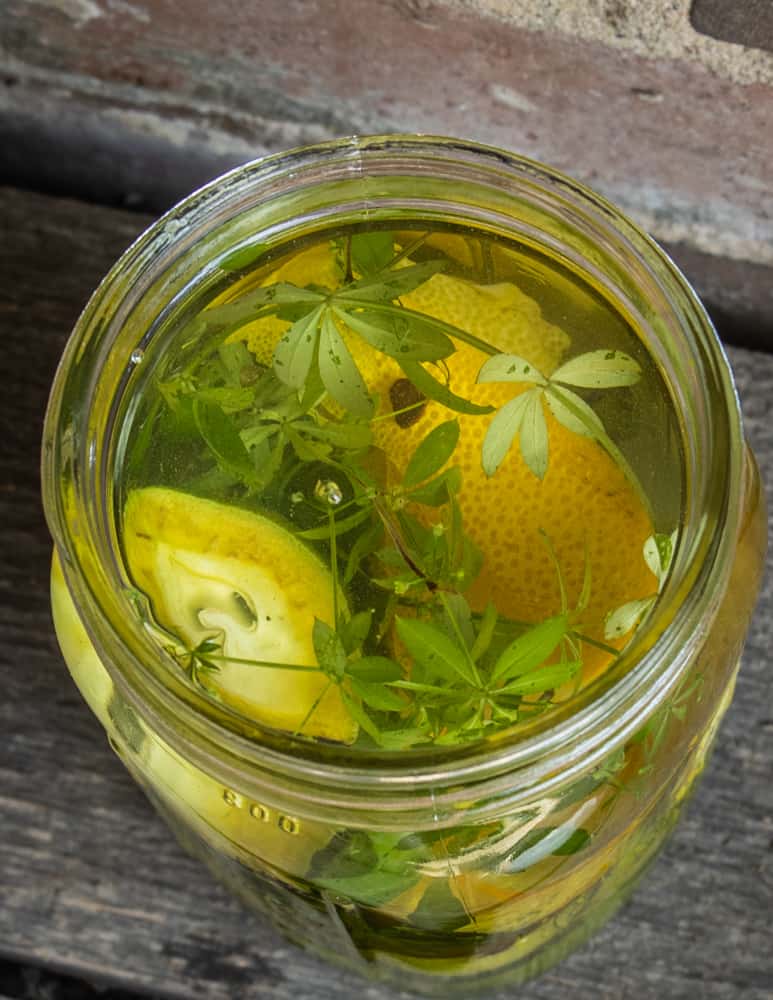 A few leaves of Galium triflorum, or a handful of chopped angelica stem can be excellent additions though. If you're not familiar with Galium triflorum, I describe it in my book, The Forager Chef's Book of Flora. There's also a recipe for Walnut Wine in the book, which I actually prefer to Nocino.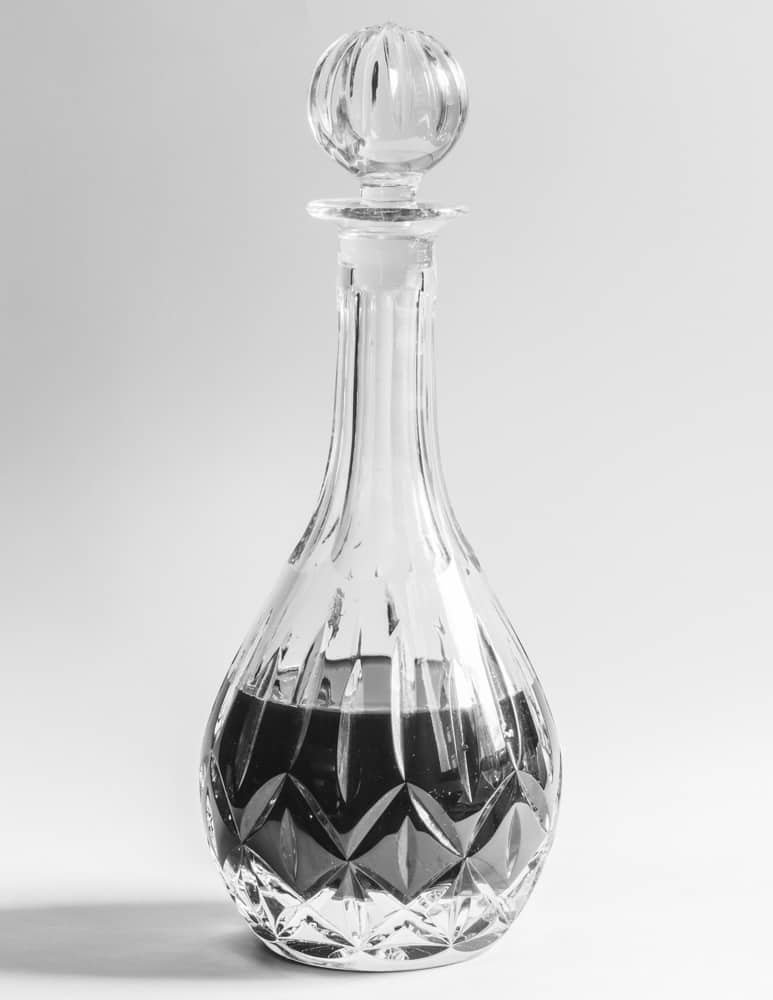 What's it taste like?
In a nutshell it will end up tasting a bit like black jelly beans, a little bit like Jaegermeister, but milder. After you make a few batches, you will begin to notice the particular flavor green walnuts add. It's so much more though, after aging for a while it's delicate, and the bitter tannins of the walnuts disappear, revealing a complex flavor underneath.
It's great drizzled over ice cream or added to mixed drinks, but most of the time I just pull a jar of it out of the freezer and have a little straight up after dinner or before I turn in.
Making it has become a ritual for me, and I've become an evangelist of the stuff. In the restaurant I like to have my crystal decanters full of nocino on a little pedestal in the bar, now and then when I talk to a table I like I bring out the bottle, tell them my story and we each have a few sips, it's a great way to end a meal.
My Nocino is too sweet/too strong
The basic recipe here may be too sweet for some people. Keep in mind this is more of an idea than an exact recipe, and that you can simply add maple syrup, sugar or water to your taste.
If you find the finished product too sweet or too strong when you are mixing it before the final aging, add some more water. Commercial nocino may be thinned by up to 50% or more.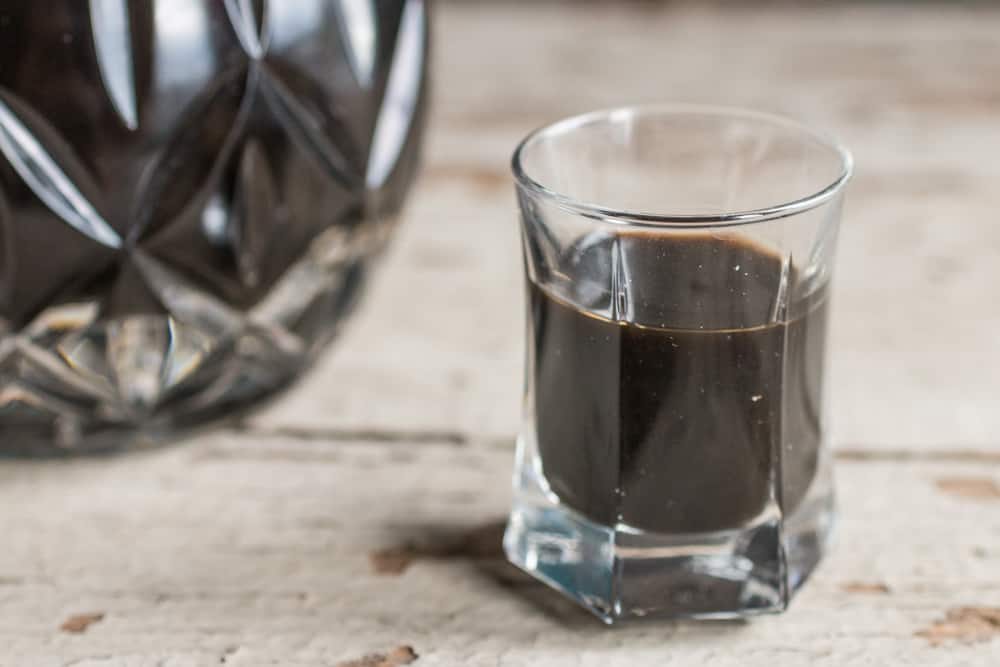 Commercial Nocinos
Over the past few years there's been a steady increase in the interest of Nocino, and now there are a few different distilleries that make it commercially around the United States.
I work with one of those distilleries (Ida Graves from Alexandria) and I harvest about 2-3 hundreds pounds of green walnuts a year for them. Not all nocinos are created equal though, and I've tasted some commercial ones that are too young for my taste. Remember it takes a good 6 months for those tannins to soften!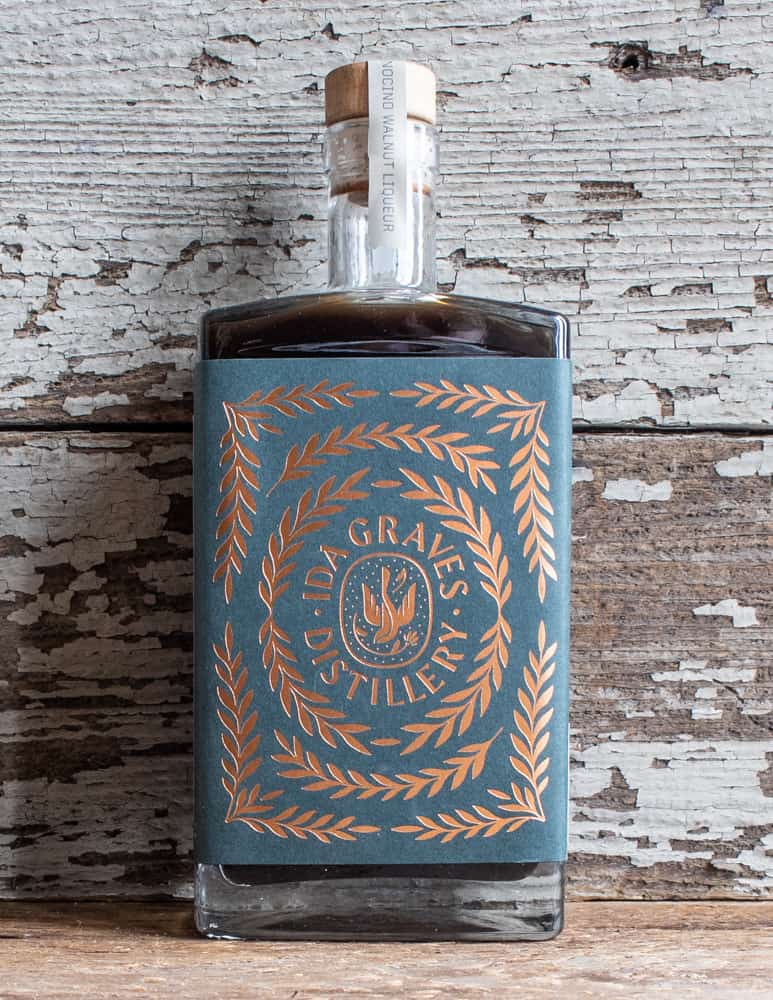 Side note, we're still looking for distribution connections in a few states in the U.S. to help with distributing our product, so if you are in the industry, please reach out to me.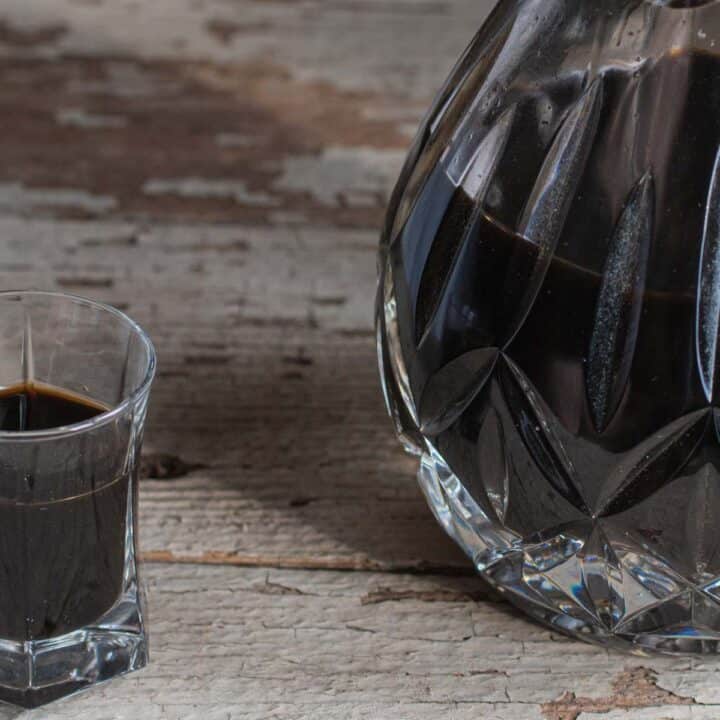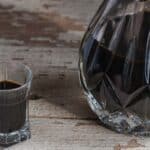 Print Recipe
Nocino, Black Walnut Liquor
Yield: 14 cups-a restaurant batch. Feel free to cut this in half.
Equipment
1 gallon mason jar

1 latex gloves
Ingredients
The maceration
3

lbs

unripe, green black walnuts

soft enough that they can be easily cut with a knife

1.75

litre (7.4 cups) vodka

or substitute everclear, see note
Spices
10

whole cloves

or a combination of allspice or spicebush berries and cloves. You could also omit these and add ¼ cup of good coffee beans instead.
Recommended Optional Additions
Small handful of Galium triflorum leaves or sweet woodruff

Optional, but highly recommended

1

cup

chopped angelica stem or root

Optional
Finishing sweetener
2-3

cups

maple syrup

or to taste, (see note)

1.75

cups

water

(see note)
Instructions
Maceration
Wearing gloves, cut the walnuts in half.

Combine all the ingredients for the maceration (walnuts, alcohol, spices, and other optional additions) in a glass jar or other non-reactive container and allow to infuse for a month in a cool dark place.
Straining
After the one month maceration, strain the liquid, discard the solids. Strain the liquid through the finest strainer you have. There will be gunk in the bottom and lots of black-mucky looking material. You may need to wash the strainer during the process if it gets gunked up.
Thinning and sweetening
Add the maple syrup and water until it tastes good to you. I suggest starting by adding 3 cups of water, and 3 cups of maple syrup, and adjusting from there.

You may not want all of the syrup. It should be quite strong as this is served in small amounts, but the exact sweetness is up to you. Some people prefer it candy sweet, I like mine less-so. Do not be put off by the strong, tannic taste of the nocino at this point, it will take months for the tannins to soften.
Aging to soften the tannins
Store the nocino in air tight containers, such as mason jars and allow to mature for at least 6 months. Taste it occasionally and you will notice how the tannins soften over time. I often keep it in the freezer and enjoy it chilled.
Notes
On Sweetening
Instead of the water and maple, you can use 5 cups each white sugar and water, or just sweeten it to your taste. This is definitely on the sweet side, as I dilute it with other things most of the time. Feel free to make it as sweet as you like. If you want to add less sweetener, just add a little more water. 
Using Everclear
If you use everclear, double the amount of water. 
Nutrition
Serving:
2
oz
|
Calories:
31
kcal
|
Carbohydrates:
8
g
|
Protein:
0.002
g
|
Fat:
0.005
g
|
Saturated Fat:
0.001
g
|
Polyunsaturated Fat:
0.003
g
|
Monounsaturated Fat:
0.001
g
|
Sodium:
2
mg
|
Potassium:
26
mg
|
Fiber:
0.01
g
|
Sugar:
7
g
|
Vitamin A:
0.1
IU
|
Calcium:
13
mg
|
Iron:
0.02
mg
Related Links