A few years ago I got a request from a reader to make "double mushroom ravioli" or a dried mushroom ravioli recipe with mushrooms in the dough and filling. It's one of the best fresh raviolis for mushroom lovers. Read on and I'll explain the details.
It's a basic pasta dough, but you add a puree of mushrooms to the dough, as well as the filling. It takes a little effort, but it's worth it.
Mushroom Pasta Dough=Optional
Before I explain why these tastes so good, lets talk about the dough. If you're a mushroom hunter who's also likes fresh pasta, the thought's probably occurred to you to that it might be fun to make fresh pasta flavored with dried wild mushrooms. But, not so fast.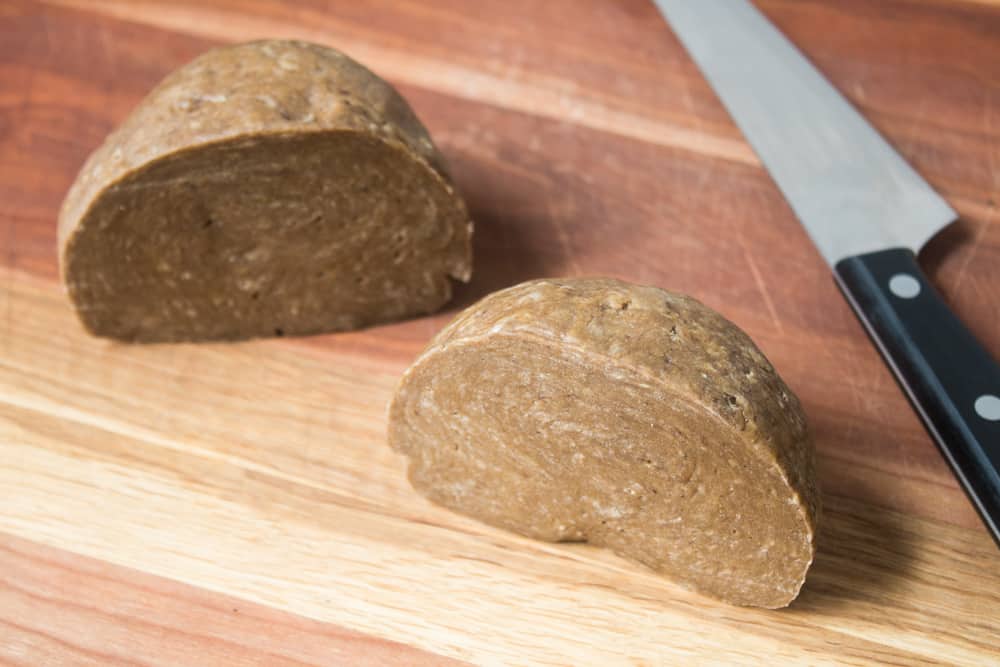 The unfortunate truth, is that it's hard to force the flavor of dried and dehydrated mushrooms into dough, with the exception of my wild mushroom sourdough, which would be pretty expensive if you don't hunt your own wild mushrooms. I spent months making different versions and finally found that I could get a decent flavor by re-hydrating and cooking the mushrooms first before adding to the dough, so I use the same process here by hydrating toasted mushroom powder with hot water, allowing it to "bloom" before it goes into the filling.
The flavor of wild mushrooms, as a general rule, is dependably dairy, fat, and water soluble, but getting the aroma to permeate dough, especially a very dry dough, like pasta, is difficult--there just isn't a lot of space for the flavor to diffuse into, if that makes any sense. This becomes really apparent when you compare dough to forgiving things like dried mushroom cream sauce, mushroom butter, or dried mushroom broth, all of which have a lot of liquid, fat or both for the flavor to absorb into.
Don't get me wrong--you'll get some flavor in the pasta dough, just not as much as your instincts might make you believe when you see how many go into the finished product. Either way, there's more than one road to travel here, and, if you're short on dried mushrooms, try the filling and skip putting them in the dough.
But, if you had a legendary year of fungal foraging, you might just have a few extra to bring to the party. You can always try using dried European porcini too, which have a much stronger flavor than any bolete I pick in the United States. For these, I'm using Hemileccinum subglabripes.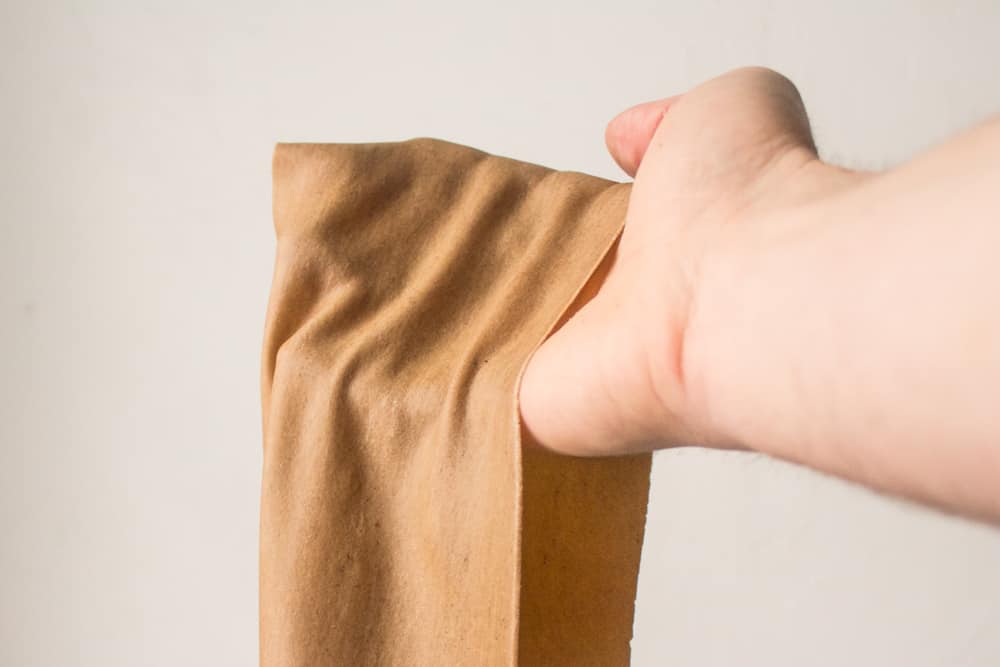 Assembly and Storage
As far as the assembly, think of the pictures here as a guide, not a mandate. Purists would point out that the shapes above are more along the lines of squash agnolotti, because I fold the dough twice over the filling. I like making ravioli that way as it ensures a sturdy build, but they'll also take a little longer to cook if you freeze and cook from frozen, as I usually do.
It is completely fine to just put dollops filling in the middle of the dough and fold the dough over a single time. Finished ravioli can be stored in the fridge, not touching, dusted with cornmeal or semolina for a few hours if you're cooking that day, or, frozen on a baking sheet, again, dusted with cornmeal or semolina, and put into a freezer bag after they're firmed. Frozen ravioli will last for a month.