Milkweed pods are one of the most delicious wild vegetables available to foragers. With their shape and small size, I like to call them wild okra.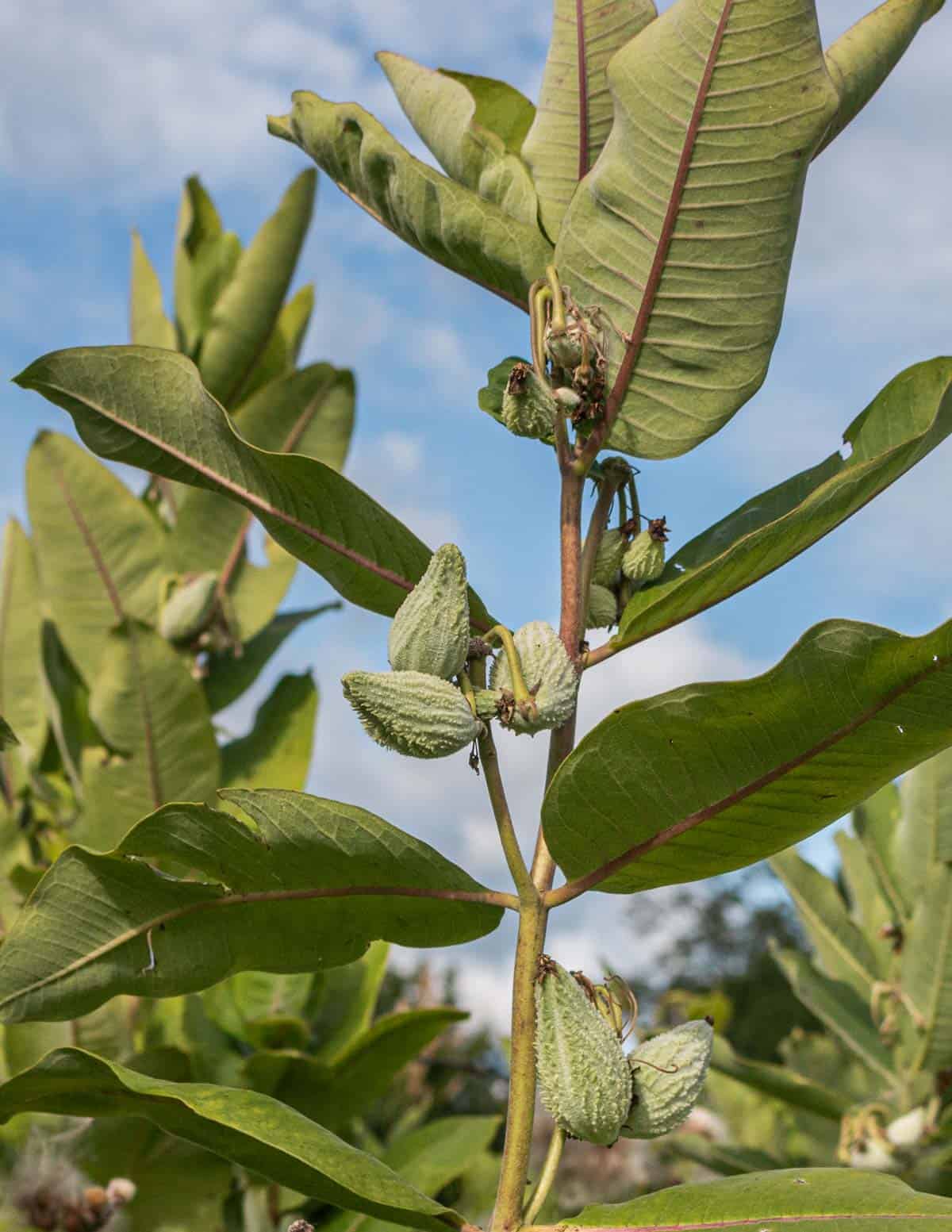 Note: This post only covers harvesting and cooking the edible pods of milkweed. For a full breakdown of every edible part of the plant I know, please refer to my Guide to Milkweed. 
A truly wild vegetable
There's lots of wild plants out there, but it's rare to find a plant that produces something similar to what you might cook like a garden "vegetable". Milkweed pods are one of the anomalies, over a season it has 3 different parts than more or less resemble unique little vegetables.
After the young shoots and buds form in the Spring and early Summer the pods are the last of the milkweed vegetables to enjoy in late summer, they're not to be missed.
There was a big learning curve for me in between the time I found out milkweed pods could be eaten and my understanding of how to forage, cook, and most importantly, enjoy them. With shoots and flower buds prep is pretty straightforward: toss them in a hot pan, apply seasoning and eat. The pods require the most technique by far, and for a couple of years confused me to the point where I thought there was no way people were actually eating these things, all of the pods I had were tough, stringy, or full of seeds. As you might expect, I was wrong.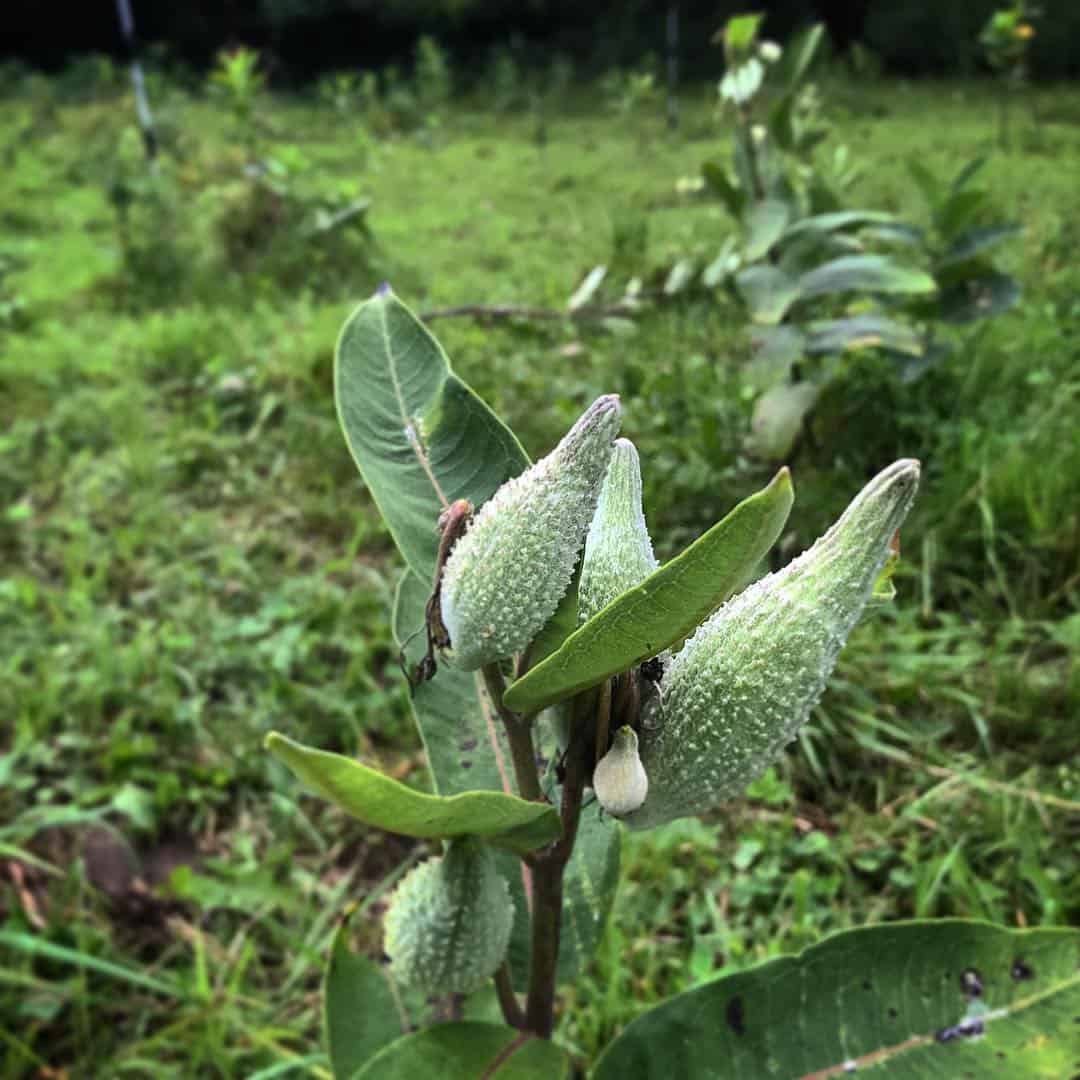 How to pick pods you can eat
This is the most important thing to know, but the most complicated to comprehend. If you read a guide that actually talks about eating milkweed (most don't except for Sam) there's likely to be a sentence to the tune of: "young pods need to be 1-2" long to eat". This isn't a casual request, it's the difference between enjoying eating something, and ingesting something. Eating should be fun, ingesting is just like it sounds.
The pods on a milkweed plant mature at slightly different rates, it's not like something along the lines of lamb's quarter or say asparagus. Just because there's pods on a plant doesn't mean it should be eaten. Resist the temptation to pick all the pods except the ones that are very small, as much for the fact that they taste better as that it's not good to pick all of anything, except morels.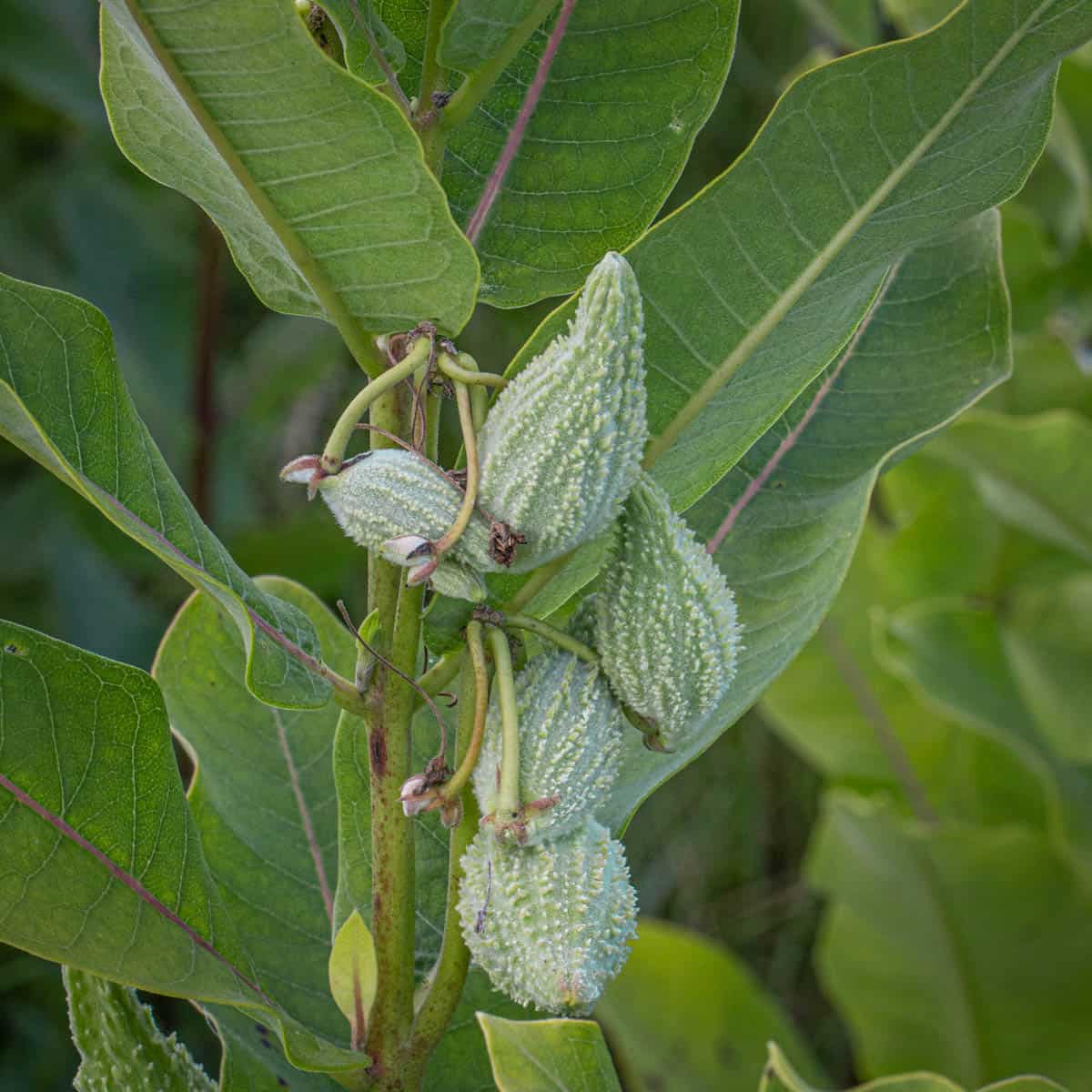 Here's a few tips/excercises:
1. Don't pick pods that have a slit that opens easily, they should resist opening.
2. All pods should have a soft, pure white interior, the seed/silk inside shouldn't show any signs of color.
3. The pods should not be noticeably soft, they should be firm, a bit like okra.
4. Older pods may have pronounced "spines".
5. Find pods of different sizes and ages, then bite them. You'll quickly learn about which are tender and which are stringy.
6. Don't be afraid to pick very small pods, they're excellent.
What's inside the pods?
That's milkweed silk, or immature seeds, and it begs the question: "what constitutes a vegetable", it's edible, and has a fine flavor, but should be be mixed other ingredients to form a dish. My friend Sam likes to call it milkweed "white".
The useful part about it from my perspective is that milkweed silk is often at an edible stage when the outer green shell has become too stringy to enjoy, so even if you're a little late to the party at the milkweed patch, it doesn't mean you have to go home empty handed, just crack open the pods to make sure the seeds don't have any color to them yet, they should be perfectly white. I have gone out just to collect the silk sometimes.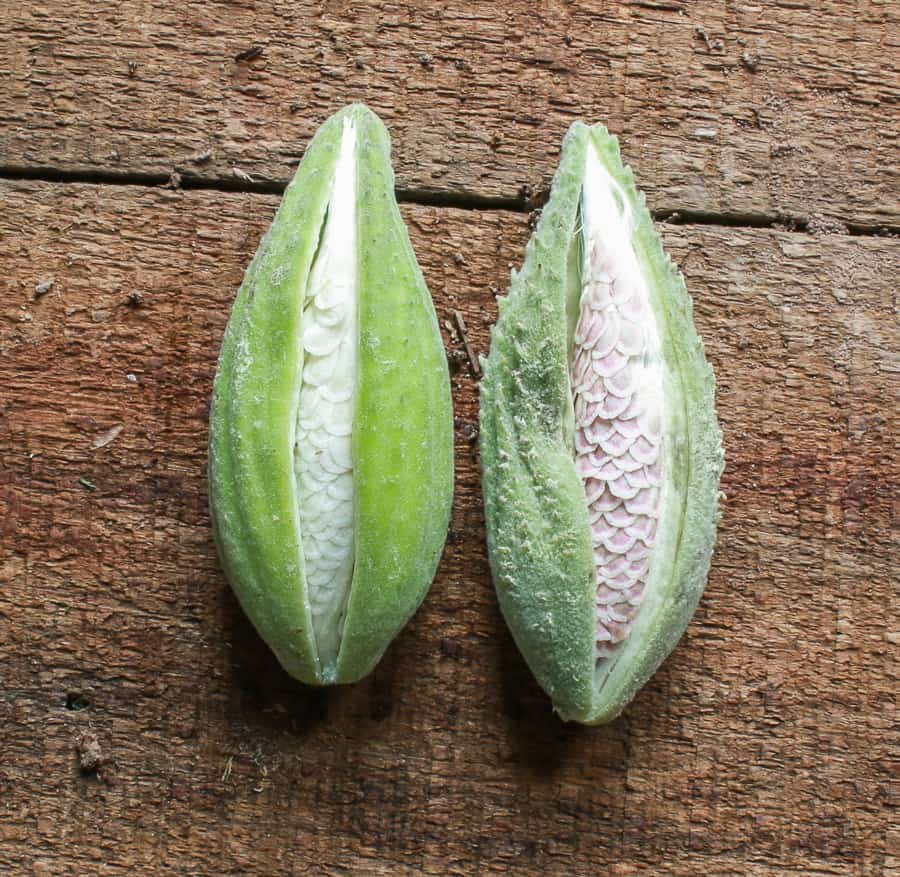 The silk has a softness to it almost like a sort of cheese, and it follows that it makes a funky cheese substitute, or fun gratin style dish or baked dip mixed with cheese and a few other mild things (I like cooked onions and a pinch of garlic, or sour cream, mayonnaise and hot chili).
Unlike cheese, the milkweed silk will not completely melt, and depending on the stage of development of the seeds, it may be a little more chewy or textural depending on how far along the development of the seeds is. For more, see my post on Milkweed Silk.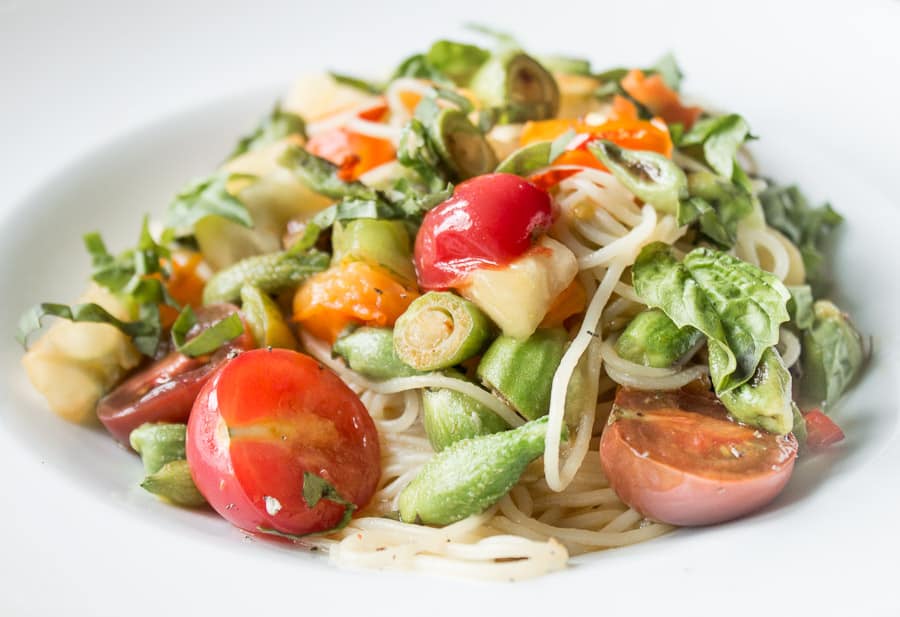 Harvesting, Cooking and Storage
Harvesting
I have an organic cow pasture where I pick mine, but a decent open space should do, just resist from picking them on busy roadsides. Sometimes I'll pick them on country roads that are seldom used, but this can mean you have to rinse things carefully for sand as those roads are generally gravel. I twist the youngest pods off with my fingers, and leave older pods on the plant to grow and feed other creatures.
I store the pods in paper bags with damp cloths, or in plastic bags lined with cloths with some holes sliced in it to allow air flow. I have had milkweed pods last for over a month at a time at a restaurant cooler with proper storage.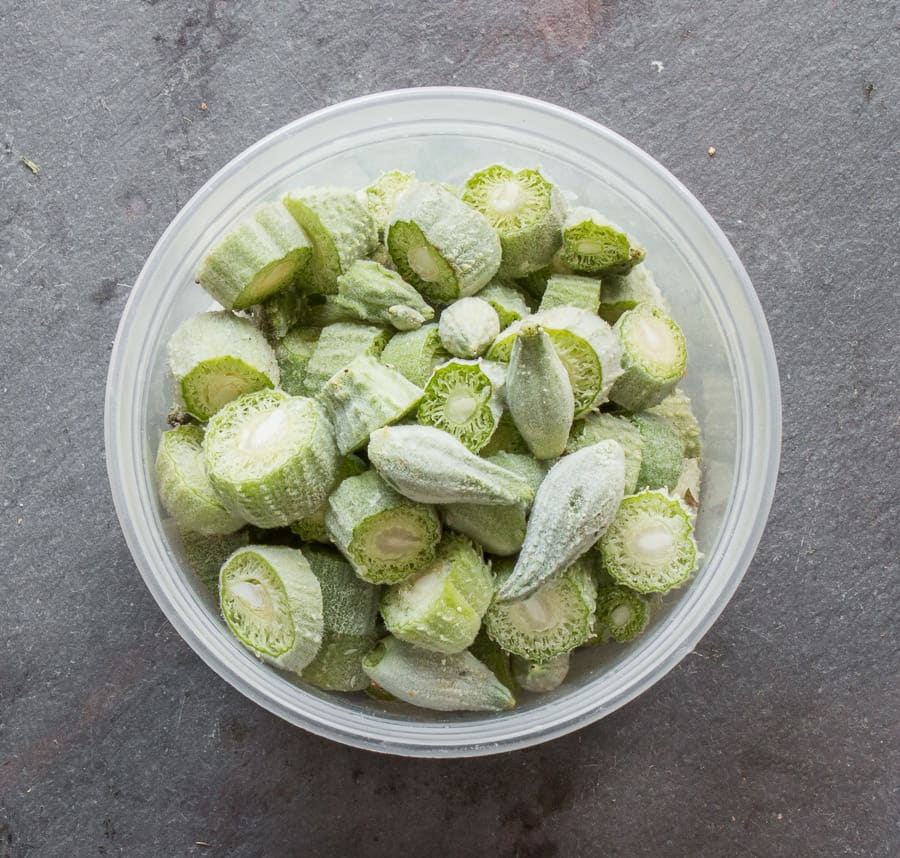 General cooking
For the most part when I want to cook the pods I just throw them in a hot pan and cook, most of the time I like to use a wet preparation, especially with tomatoes. Milkweed pods have a bit of a spongy texture, so I like to use a minimal amount of oil when cooking them. Using a large amount of oil, or frying them up with other starchy vegetables like potatoes could make them sit in your stomach like a lead brick.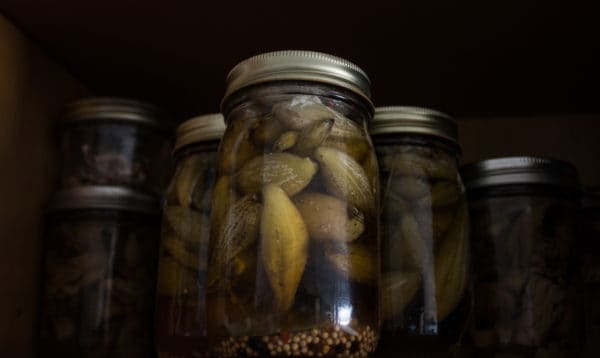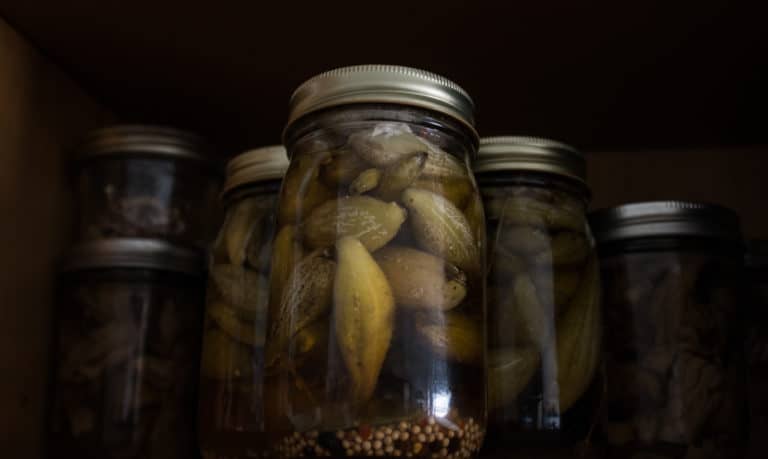 The okra similarity
I alluded to them tasting like okra earlier for a reason. Okra and milkweed share a lot of similarities, the only one they really don't share compositionally is the mucilagenous thickening quality that okra has. Besides the mucilage, they're pretty much interchangeable, bread and fry them, saute, braise, bake in a juicy casserole, or better yet pickle them, just like okra.
They have a lot of flavor friends like I mention above, substituting them for okra or places where it could be used is a good start. They love the vegetables and flavors of summer, fresh, bright herbs, tomatoes, and Mediterranean style recipes, but that could just be my European training talking, milkweed curry is bound to be great too.
Whatever you do, don't make it too complicated or heavy, keep it light (don't reach for that cream) so you can taste the flavor, it's green, delicate, it tastes like Summer.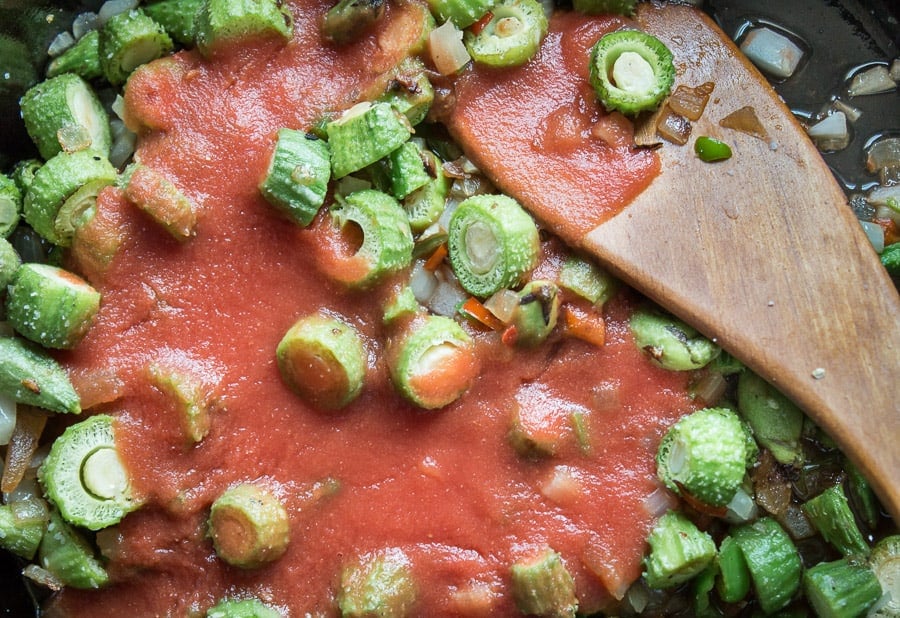 Do you need to boil / blanch them?
I don't, but if it's your first time trying them, you probably should, as some people are apparently more sensitive to milkweed than others. Either way, make sure to cook them through, and don't eat pounds of them (or anything) in a single sitting. If it's your first time eating milkweed pods, blanch them in boiling salted water for a minute or two first.
When serving them, it's also good to give people who haven't had them before small amounts at first to test for allergies. Even if people aren't "allergic", I've heard of gastro-intestinal distress from over-eating other parts of the plant, but remember some people get tummy aches from milk too. Moderation, in all things, including milkweed.
Are they good to stuff?
No. But I understand why people want to. Most food that has a natural cavity (morels for example) make great stuffing candidates. The problem with the milkweed pods is that by the time they're big enough to stuff, the outer skin is too tough.
Don't feel bad though, with the lack of resources and information for cooking with these, it's easy to make mistakes, I have too. To me, stuffing them involves removing the inner, undeveloped silk, which is part of the plant and perfectly edible as it is. Removing it, when the plant could be just thrown in a pan and cooked as is, to me, is over-complicating things.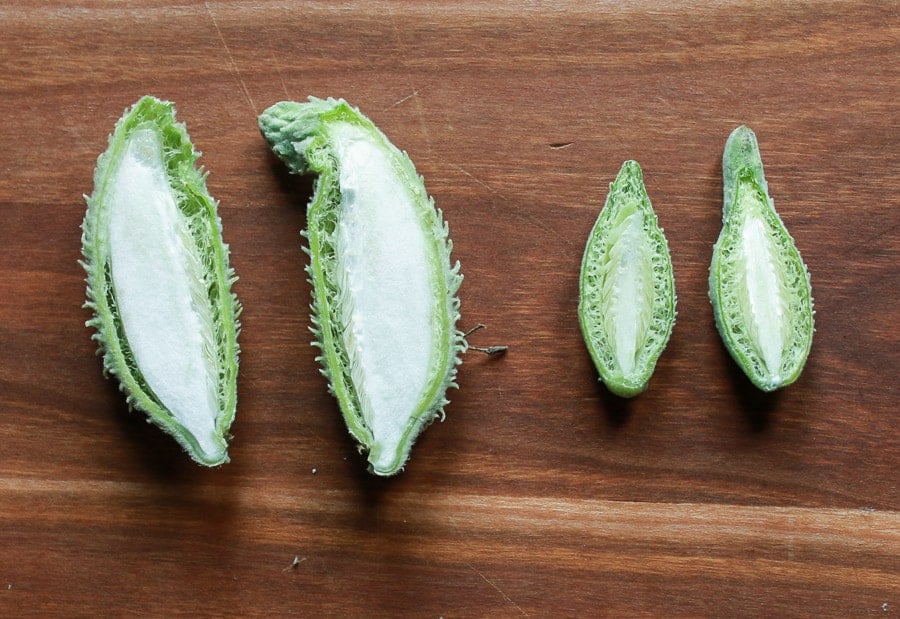 A number of years ago I was cooking a wild food dinner at a restaurant with a James Beard Award-nominated chef. The chef had fried, foie gras stuffed milkweed pods on one of the courses for our dinner.
I suspected they would be picking the biggest, fattest pods possible and unfortunately I was right. Every single plate I saw come back had only nibbles out of the costly stuffed pods the chef was so proud of, and had wasted so much expensive foie on. Once the guests discovered the sinewy, tough strands in the pods skin were about as edible as plastic tie handcuffs, they didn't bother to touch them and I wouldn't have either.
Recipes
Spaghetti with Milkweed Pods, Heirloom Tomato, Garlic and Basil