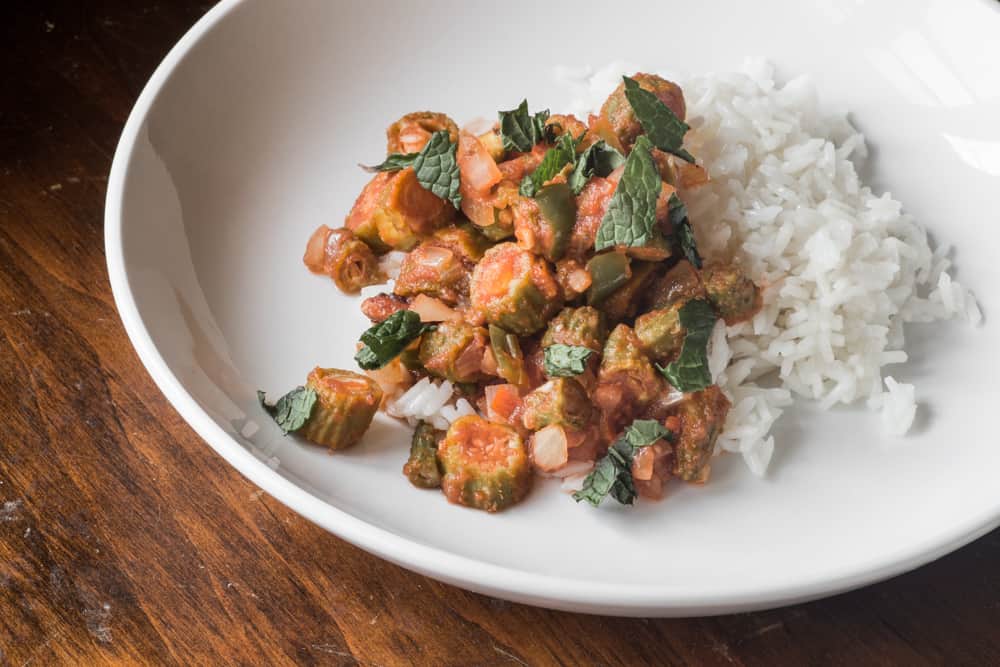 Describing wild foods on a menu can be a real challenge. If the common name contains the word "weed", I usually tip-toe around using that name, since people are scared of weeds. It's no ones fault, just the fact that our lexicon for describing wild food is severely lacking.
With milkweed pods, this is a real challenge. What do you call them other than milkweed pods? Wild Pods? Edible Pods? Asclepias Pods? None of those sound too convincing to me. So, as I've done in the past with a number of different things, I used some creative license and came up with my own name that has both an attractive, and descriptive ring: wild okra.
It's more a nod to the shape of okra than anything else, although they do share a similar texture and slight similarity in their green flavor. But, it isn't a perfect description. Calling milkweed pods wild okra is a bit misleading, since I don't know anyone that forages okra unless it was from an abandoned garden, but, it's better than putting the alien-sounding "milkweed pods of doom" on a menu.
After I decided I liked the description of wild okra, I had to do a Southern-Style milkweed pod recipe: smothered. Basically just cook some onion and tomato with bacon fat, finishing with tomato.
It's a technique I often use for greens when I need a little variation from my usual garlic, lemon, olive oil and chili. It's a great way to enjoy the pods, and, as you might expect from a recipe with these sorts of flavors, goes great with a little steamed white rice.
This breaks from convention a little bit, but improvisation is good sometimes. It was peak pepper season when I made this, so I used a couple different ones to show you some of my favorites. Greg Reynolds is a farmer near Delano Minnesota, and is basically known as the pepper king to all the chefs in the know around the Twin Cities and the surrounding area.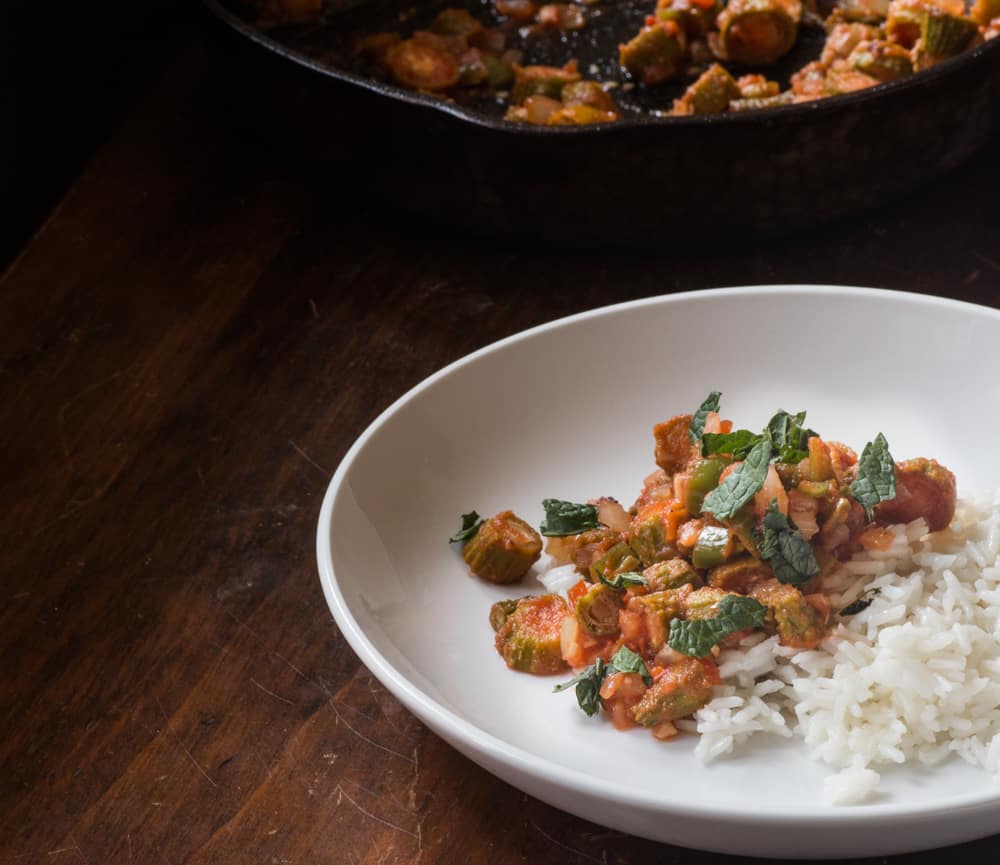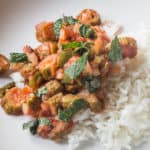 Print Recipe
Smothered Milkweed Pods with Tomato, Onions and Bacon Fat 
A dish of spicy smothered milkweed pods a la okra with onions, tomato, bacon drippings, and hot chili
Ingredients
4

oz

(2 cups) young milkweed pods

of 1-2inch lengths, sliced into thick coins if long, kept whole if small

1

large clove

garlic

minced or sliced

1

cup

tomato puree

sauce, or juice

Generous 2 tablespoons bacon drippings

1

small yellow onion

cut into small ¼ inch dice, or roughly ¼ cup chopped

2

tablespoons

¼ inch diced or finely chopped fresh hot peppers

remove the seeds if you don't like it too spicy

Fresh torn mint

to garnish, optional, basil and cilantro are good too

Kosher salt and fresh ground black pepper

to taste

Cooked rice

for serving (I like jasmine)
Instructions
In an 8 inch saute pan or cast iron skillet, heat the bacon fat, garlic and onions. Allow the garlic and onions to sweat for a few minutes but not put color on them. Meanwhile, blanch the milkweed pods in boiling water for 60 seconds, then drain.

Add the peppers and milkweed pods to the pan and cook for a few minutes more. Season the mixture with salt and pepper to taste, then add the tomato and simmer gently until the mixture has thickened a bit, 10-15 minutes.

Check the seasoning for salt and pepper, adjust as needed, then divide between two pre-heated dinner plates and serve immediately, preferably with steamed rice.
More