Milkweed pods can be treated just like any other green vegetable, for the most part. Clean them, make sure they're the proper size for tender eating (1-2inches) and throw them in a pan. Pairing them with different ingredients is easy, but I think it helps to keep it simple to make sure youcan actually taste the little guys.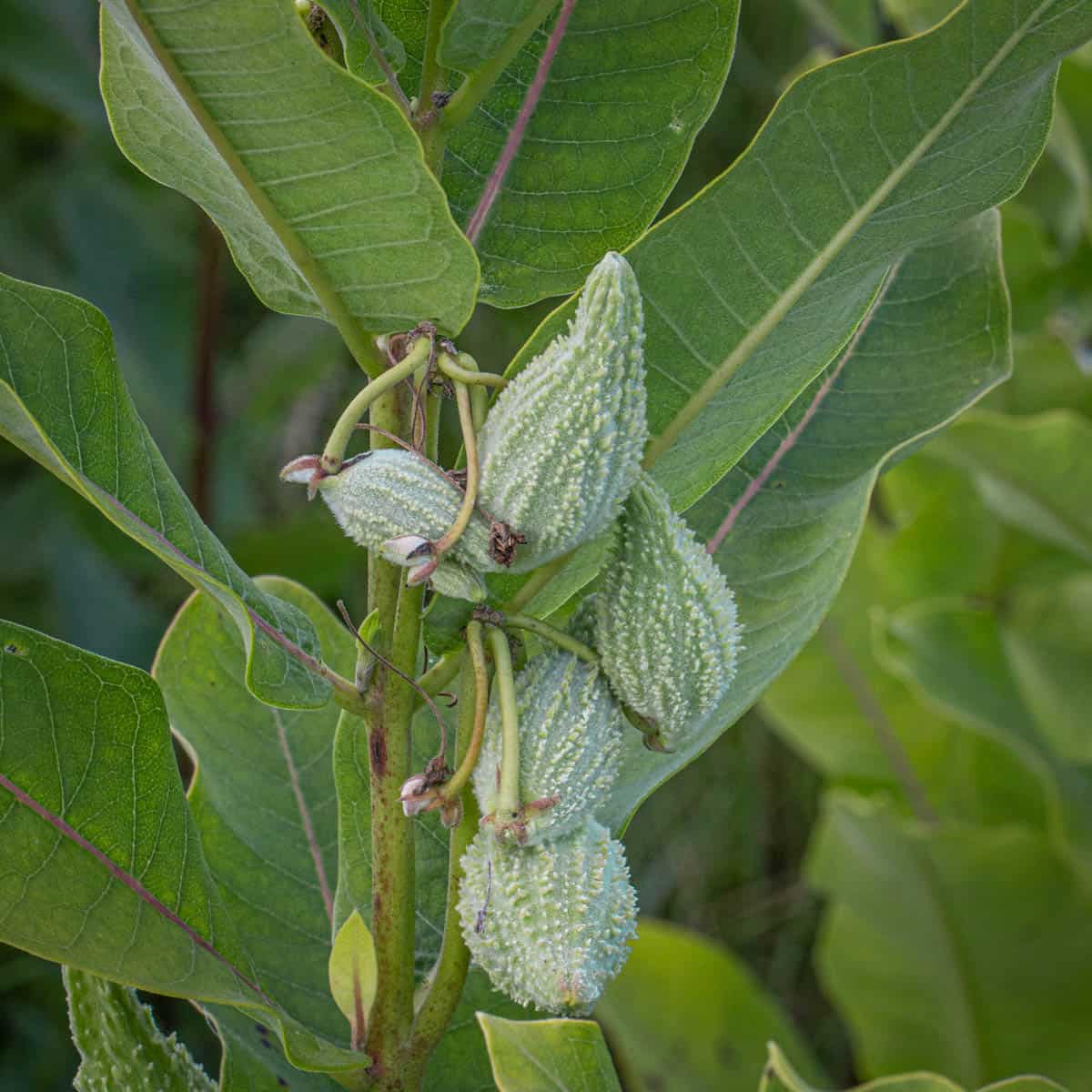 A great example and a trustworthy crowd pleaser, is one of my favorite pastas here, a simple summer spaghetti with fresh tomatoes, basil, garlic, chili, and plenty of olive oil-nothing more. It's a classic combination of seasonal ingredients. When things are ripe and at their peak of freshness, you really don't have to do anything more to them than toss them in a pan and apply some heat to them.
The beautiful part about using the fresh tomatoes here is their juice. Fresh, juicy tomatoes give off a lot of liquid when their chopped and a exposed to a little salt. The tomato water that comes off of them is nearly seasoning in it's own right, and when these guys hit the pan, the liquid comes out, thickens a bit, and makes a natural, light sauce to dress the pasta. I hope it can give you some inspiration for working with milkweed pods.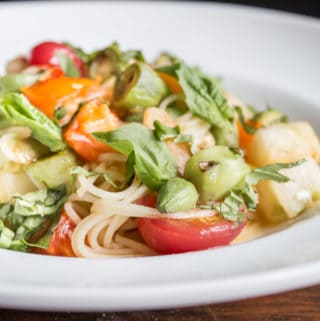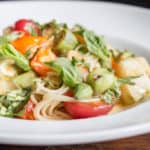 Print Recipe
Spaghetti with Milkweed Pods, Heirloom Tomatoes, Garlic Oil and Basil
A twist on classic spaghetti with tomatoes and basil featuring milkweed pods
Equipment
Pasta pot, 10 inch saute pan
Ingredients
4

ounces

dried spaghetti

preferably a bronze-extruded brand like Rustichella or Masciarelli

3

ounces

milkweed pods

left whole if under 1 inch, cut into ½ inch pieces if larger

½

tablespoon

thinly sliced garlic

¼

cup

cooking oil or lard

Kosher salt

to taste

Crushed red pepper flakes

to taste

Fresh torn basil

to taste

2

cups

chopped heirloom tomatoes

or a mix of large and small heirloom cherry tomatoes (pictured)

Extra virgin olive oil

to taste, for finishing

Grated parmesan for serving

optional (not pictured)
Instructions
Bring a gallon of salted water to boil, it should taste like the sea.

Meanwhile, in a ten inch saute pan (or cast iron pan) warm the ¼ cup of cooking oil with the garlic. Cook the garlic until it turns light brown and aromatic, then add the sliced and whole milkweed pods and cook, reducing the heat if needed to prevent the garlic from burning, until the pods are just tender and bright green.

Season the mixture with salt and pepper, then add the tomatoes, crushed red pepper and cook for a few minute more. When the pasta is just al dente, remove from the water and add to the pan with the garlic and milkweed pods, then toss, adding the extra virgin olive oil to taste.

If the tomatoes have given off a lot of juice, continue cooking, tossing the pasta occasionally to coat with the sauce.

Double check the seasoning for salt and pepper, finally toss in the basil, continue tasting until you're satisfied, then divide equally between two pre-warmed entree bowls and serve immediately, with extra olive oil or cheese for garnishing.
More