Golden brown, crispy fried milkweed pods are not only one of the greatest milkweed recipes, they're one of my favorite things to eat, period. Call them wild okra, pass around a plate and watch them disappear faster than a Midwestern growing season.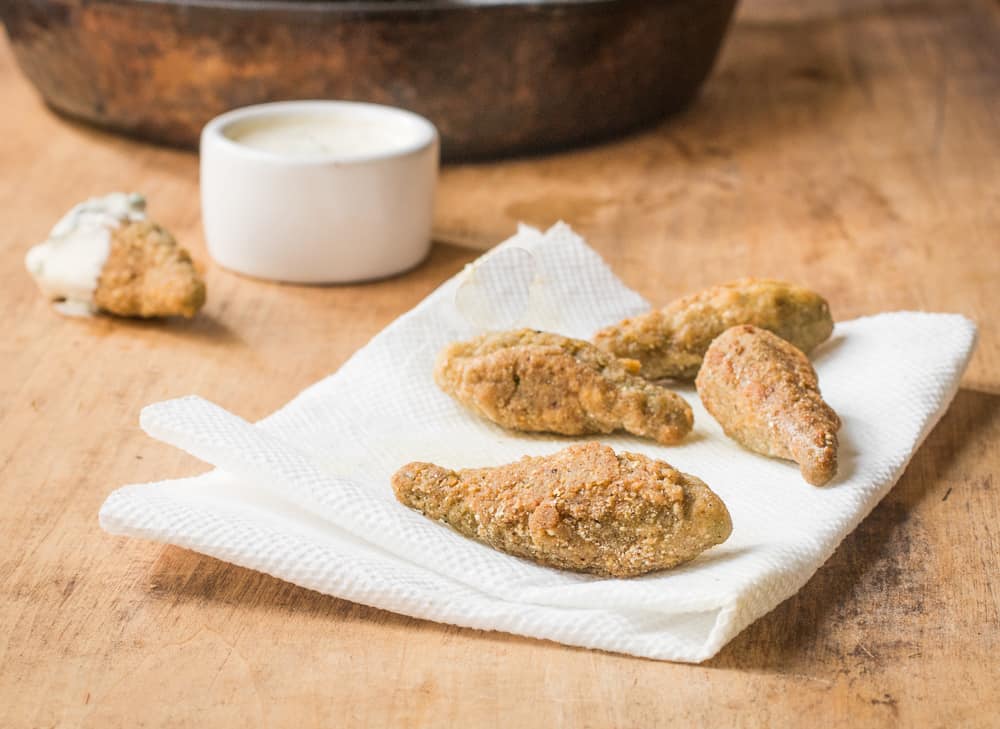 One of the best, literal wild vegetables is hitting it's peak right now at the end of summer: delicious common milkweed pods of Asclepias syriaca (as well as a select few others like A. speciosa, that I haven't tried).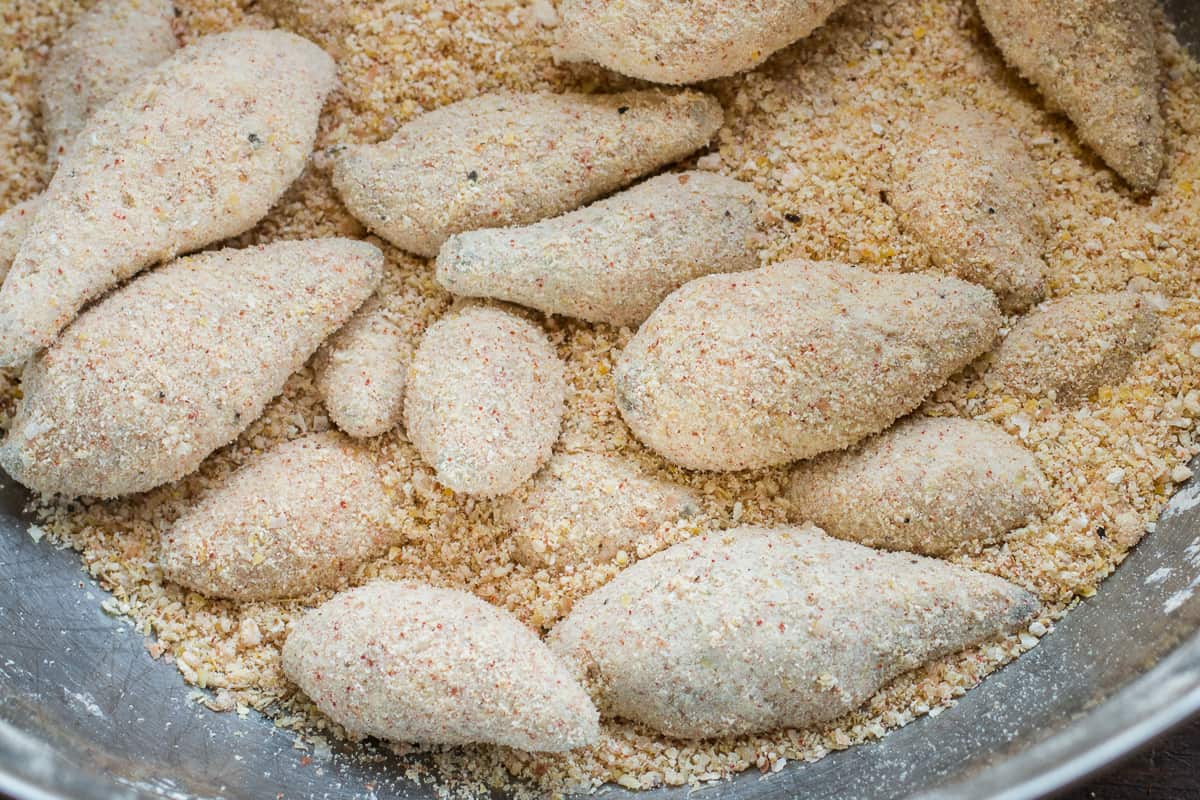 Milkweed gives a lot of gifts: shoots, leaves (mostly for purees or as a colorant) young flower buds and their whole apical meristems, as well as flowers that North American Indigenous peoples were said to dry as a food crop.
All of those parts are good, but the pods are my favorite. I love my leafy greens, but there's just something about a feral vegetable that's so interesting and fun to cook with. I mean, just look at them! They're so wee. And, they're mild, tasting, tender and delicious, especially when you soak them in buttermilk and fry them crisp dredged with cornmeal, a la okra.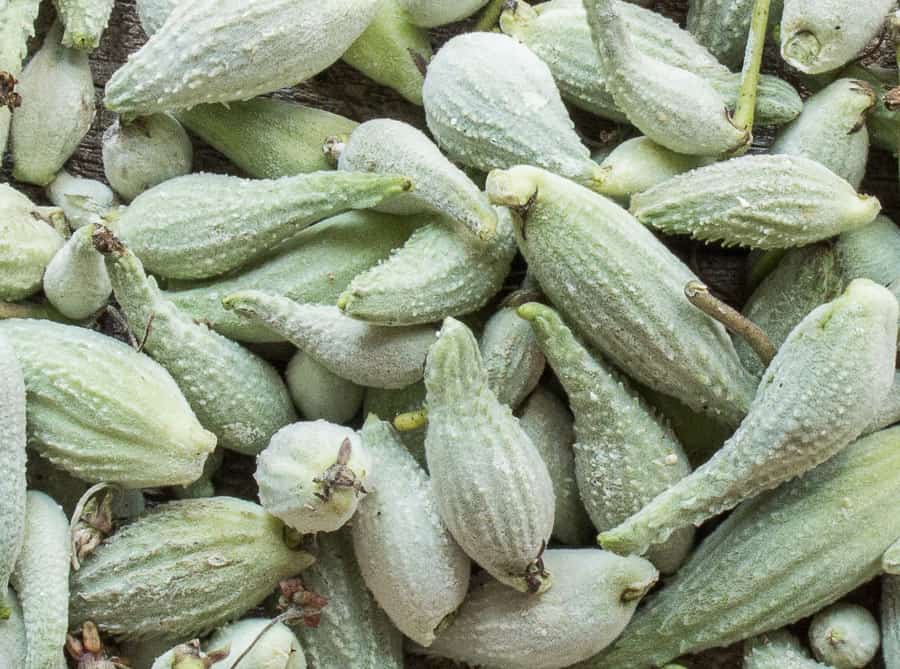 The texture, as long as they're around 1-2 inches long, or even a teeny bit larger, after cooking, is a bit like okra, and I've described on menus as wild okra since I bristle at putting the term "weed" anything on a menu, at least menus for civilians (the general populace not familiar with eating wild plants).
Just like okra, milkweed pods love to be fried, and the preparation is really simple: take some roughly 1.5-2 inch pods, blanch them in boiling water for a couple minutes, drain well, cool, then soak in buttermilk or beaten egg.
From there, you take them and dredge in cornflour/fine cornmeal mixed with a few spices (lots of possibilities here, and I'll go over a few of my favorites) and either shallow or deep fry them and serve with a summer-y dip, or for the ascetic: all by themselves with hot sauce and crunchy salt on the side. It's one of the wild treats I look forward to every year around this time.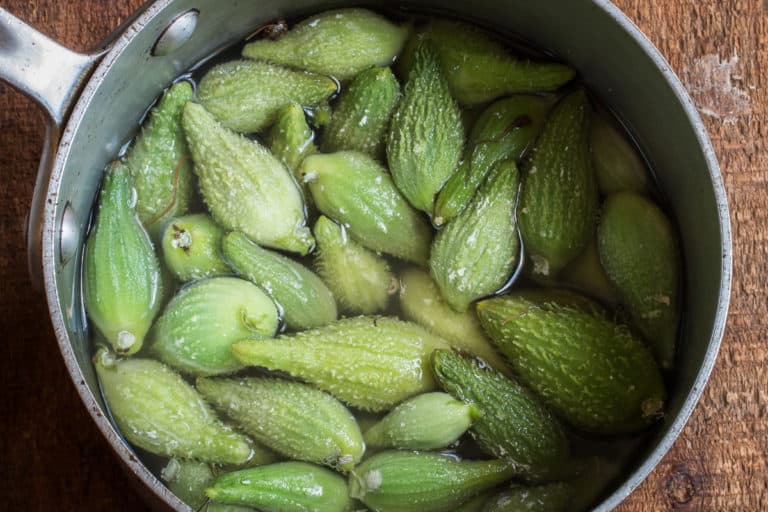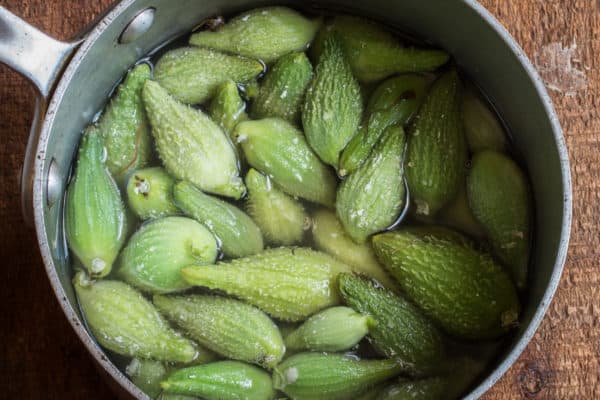 It's ok to eat milkweed pods, really
As most of us know, humans aren't the only ones that enjoy milkweed. Monarch butterflies also love milkweed pods too, as well as plenty of other parts of the plant. As much as I love sharing the joy of eating milkweed pods, I don't do it too much publicly.
Besides counting on milkweed pods to be delicious, the other part of the equation you can count on is that people are quick to appoint themselves milkweed police, and insist that if you harvest milkweed pods, (or any part of the plant for that matter) you're personally responsible for any and all parts of monarch destruction, and that you're a bad, un-ethical forager, which simply isn't the truth.
Unless you're going around squishing monarchs with a fly swatter as you pick, there's nothing wrong with harvesting a few milkweed pods to eat.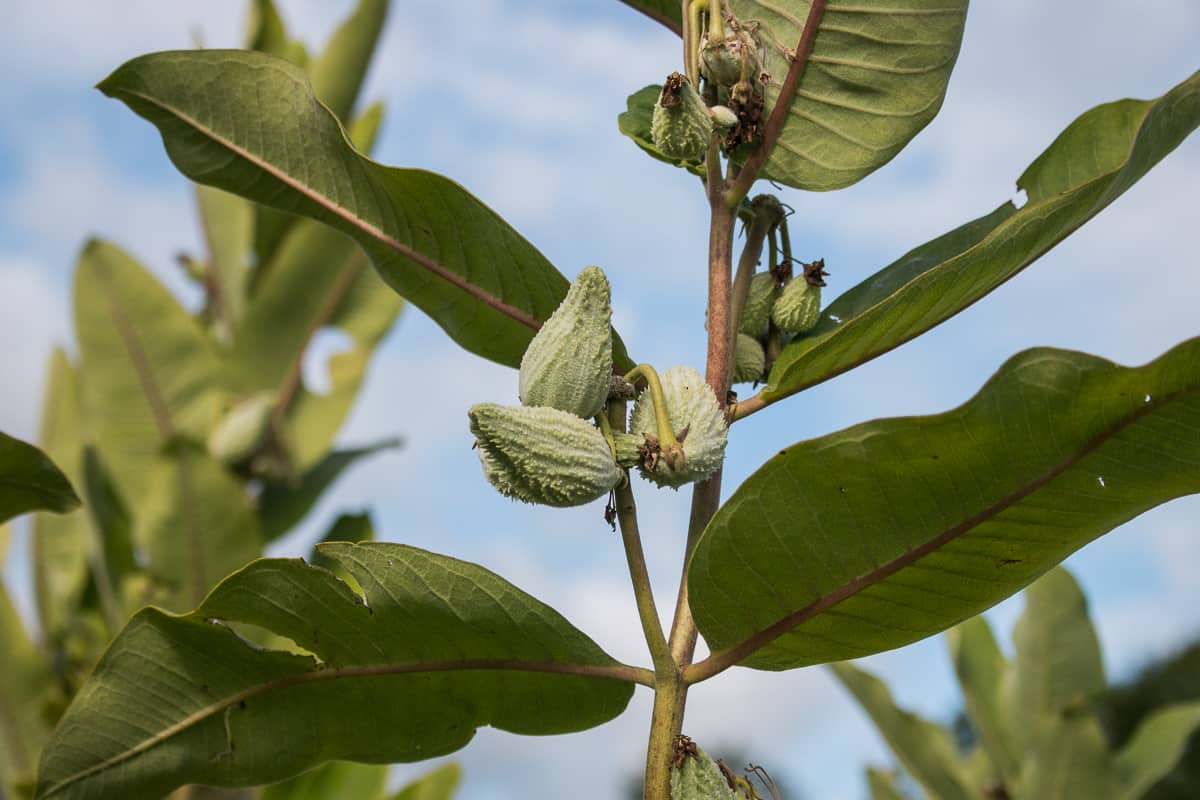 Milkweed stands produce an incredible amount of edible biomass--far more food than you, or a bunch of your friends could likely eat in a large patch. The window for harvesting the pods in itself, also means it would be nearly impossible to harvest all of the pods, even if you tried, since once they're over 2 inches long, they'll be tough and inedible for humans, but perfect for monarchs.
Preventing milkweed propagation as you're eating the fruit that contains seeds I see as a moot point too, since the plant also reproduces via rhizomes under the ground.
The last point to consider as I see it, is that milkweed isn't some obscure rare thing, it's ubiquitous where I and a lot of other people live, and, it can also be planted in a garden. Just think how much food we could share if everyone planted a couple milkweed plants in their gardens, or helped spread seeds when they see them on a walk in the fall?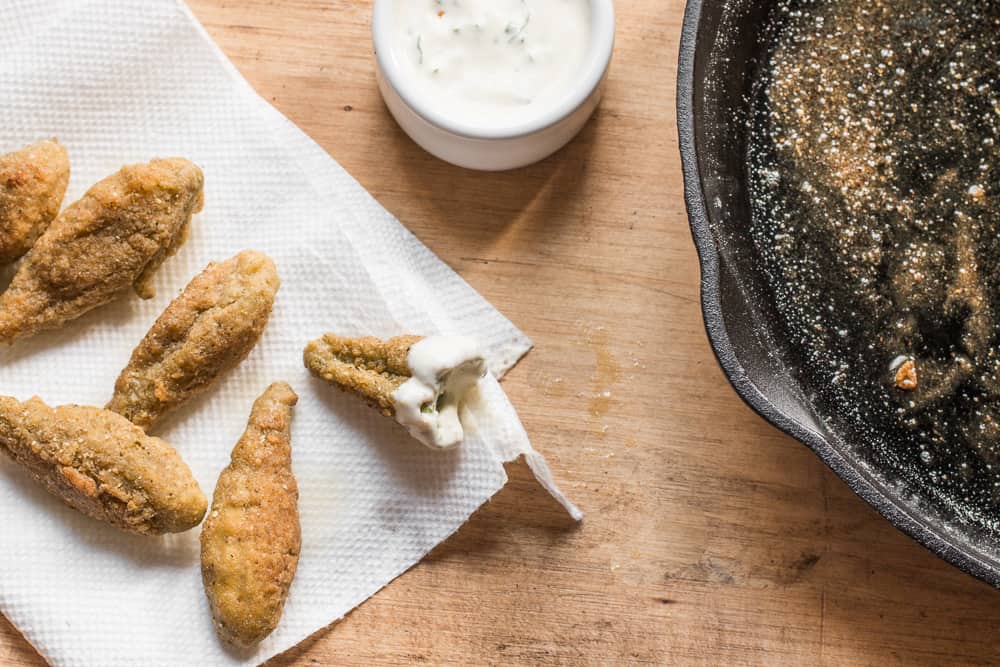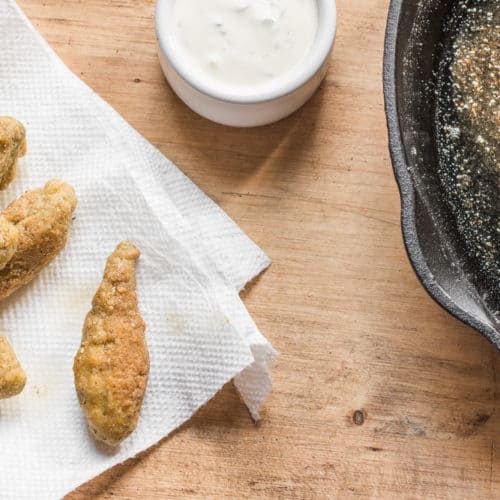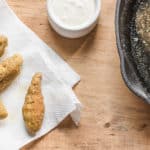 Print Recipe
Cornmeal Fried Milkweed Pods
Fried milkweed pods with a cornmeal crust. These proportions will serve 2-4 people as an appetizer or side dish (see note).
Ingredients
4

oz

young milkweed pods

in the range of 1-2inches

Finishing salt

Buttermilk as needed for soaking the pods

about 1 cup

Cooking oil

as needed for sauteing/frying

1

cup

fine cornmeal

you can add up to 25% coarse cornmeal for extra crunch here if you like

Good pinch of spices, like paprika or curry powder

see note

Dipping sauce(s) for serving

such as hot sauce, or a mayonnaise or yogurt based dip like ranch, etc
Instructions
Mix the corn meal and spices.

Blanch the pods in boiling water for 2 minutes, then remove, cool, and mix with the buttermilk. Allow the pods to sit for an hour or two (they can be fried right away if you have to) then remove the pods with a slotted spoon and toss with the cornmeal to coat.

Tap off excess cornmeal, and transfer the pods to a hot, oiled pan and cook until golden, turning or tossing occasionally and adding extra oil as needed if the pan gets dry (you can also deep fry them).

Let the milkweed pods cool on a paper towel to drain excess oil, sprinkle lightly with salt, and allow to cool a bit before eating since they'll be very hot. Serve with hot sauce or your favorite dip on the side.
Notes
Safety
Milkweed pods are blanched here to ensure no one gets tummy rumbles, which can happen to some people if they're cooked from raw. This recipe is so simple that you don't need a recipe, but I'm including suggested proportions here as an example of what a conservative, modest serving looks like. Once you try some and find they agree with you (and more importantly, your family or others) you can eat slightly larger amounts if you like.
Spices
A generous pinch (½-1 teaspoon) of spices are usually good for a cup of cornmeal. If you want to serve them with something minimalist, like hot sauce, season the cornmeal more heavily than if you're serving with a mayonnaise or yogurt based dip, since those flavors are stronger. Some people might like to add onion or garlic powder, but use a light hand with that stuff since it gets offensive fast. Here's a few options I like:
A generous pinch of curry powder
Paprika + cayenne
Ground dried ramp leaves and black pepper
Cumin and chili powder 
More