Potatoes are a perfect partner for mushrooms since they won't overpower them. They let the mushroom take center stage, which is exactly what I want after I spent half of the day on my hands and knees with a scissors cutting black trumpets off of the ground.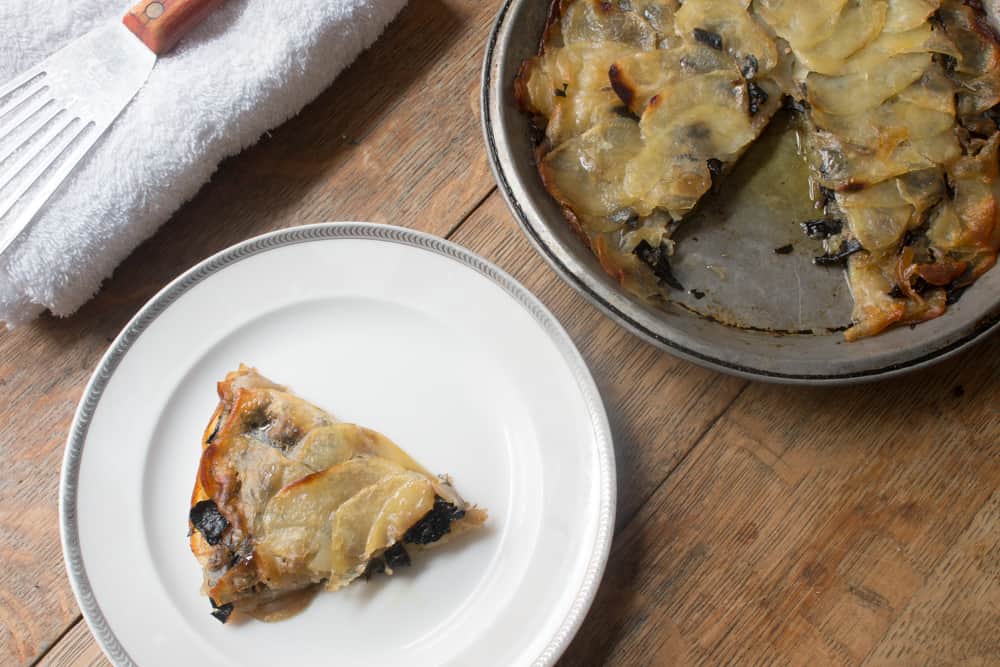 One of the easiest, and tastiest things I know how to make is a simple gratin of potatoes. Hell, I will really gratin anything if given the chance. They're great because they're infinitely variable: make them with cream and cheese, or without, make them potato-less with vegetables of the season, top them with breadcrumbs, or maybe just a couple dollops of butter. When you get down to it, it's really just a very simple casserole, and they can be as simple or indulgent as you want.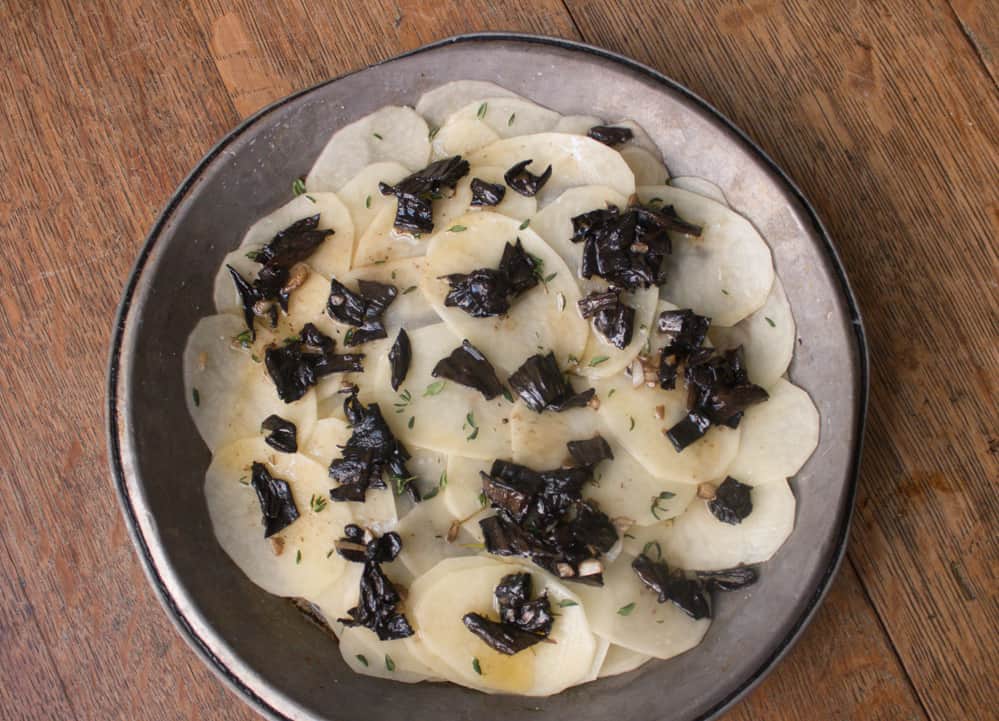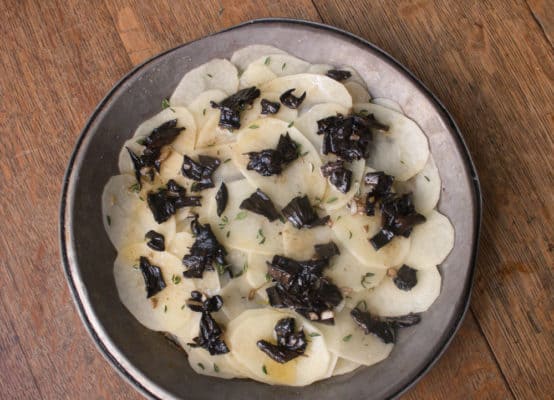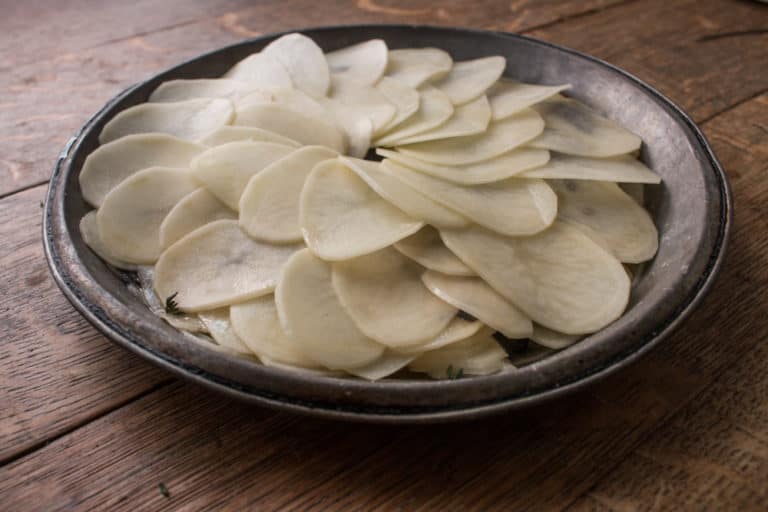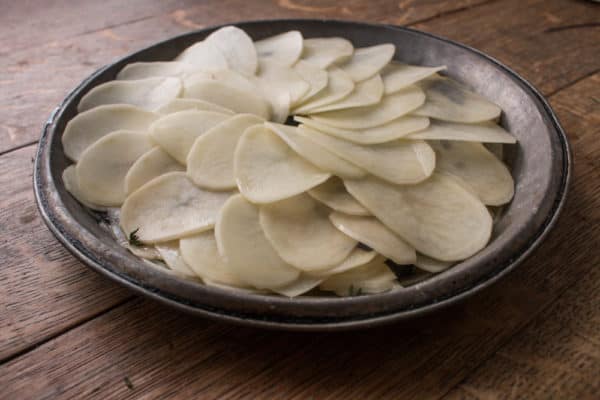 This gratin is based on a classic French version that's very simple. There's no bechamel, and it's not bogged down with cheese. It's a good one to add to your repertoire want when working with fresh mushrooms since there's only 5 ingredients (not including salt and pepper), as using fewer ingredients makes sure the flavor of the trumpets gets to shine.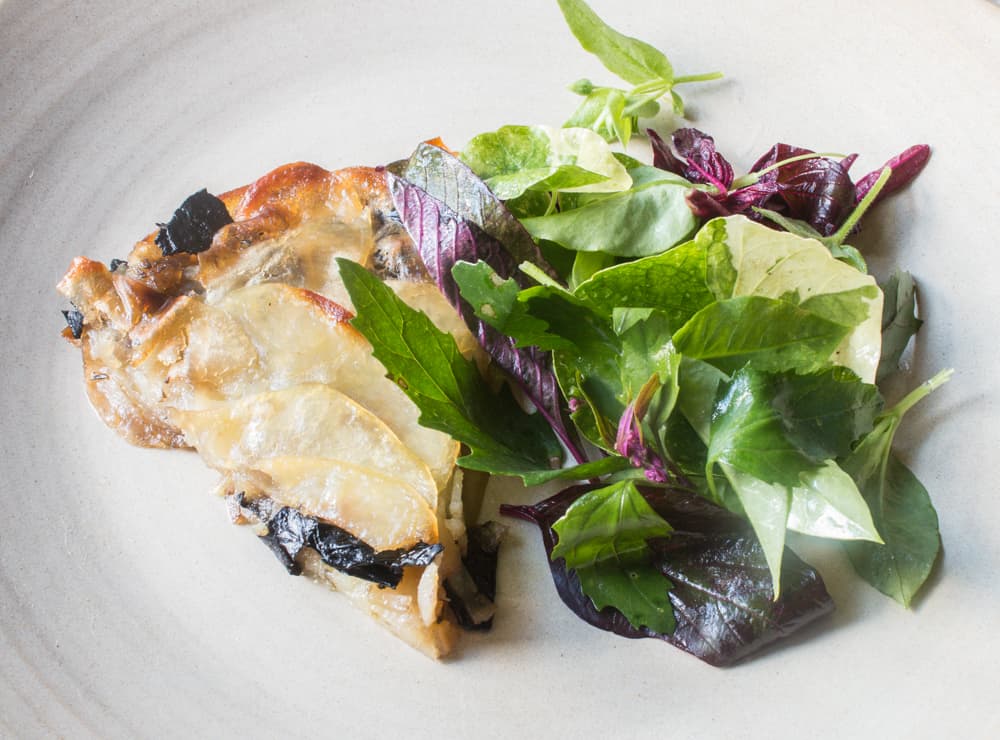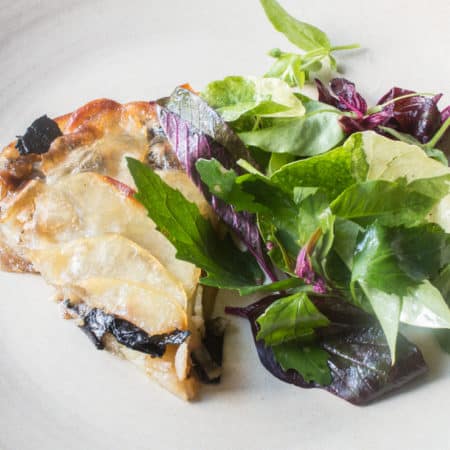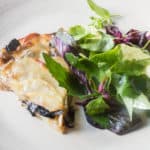 Print Recipe
Black Trumpet-Potato Gratin
Gratin made from black trumpet mushrooms. I used an 8 inch pie tin for this and didn't fill it full to the brim since I wanted a thin, less heavy gratin to heat up for lunch. Feel free to adjust the seasonings, and use whatever baking pan you have or even a cast iron skillet-they work great too.
Ingredients
1.25

lbs

russet potatoes

4

tablespoons

unsalted butter

2

ounces

fresh black trumpet mushrooms

cleaned if needed and cut into ½ inch pieces, roughly 1.5 cups, or a good handful of dried mushrooms reconstituted and dried (save their liquid for something else)

1

tablespoon

fresh minced garlic

1

tablespoon

chopped fresh thyme

Kosher salt and fresh ground black pepper

to taste

2

tablespoons

heavy cream

optional, but it helps the top from drying out
Instructions
Melt half of the butter in a pan, then add the garlic and the mushrooms, season to taste with salt and pepper and cook for roughly five minutes until aromatic, then take the pan off the heat and reserve.

Peel the potatoes then shave very thin roughly 1/16-⅛ inch on a mandoline slicer.

Lightly butter the baking dish, then lay down a layer of potatoes.

Season lightly with salt and pepper, then add a spoon or two of the cooked black trumpet-garlic mixture and a sprinkle of thyme, then repeat the process, layering potatoes, mushrooms and thyme, ending with a layer of potatoes that you can shingle into an attractive pattern if you want.

Dot the top with butter, drizzle with the cream, then bake, covered tightly with foil at 325 for 30 minutes, then remove the foil and increase the heat to 400 for another 20-30 until the top is very lightly browned and the potatoes are tender when pierced.
More