Wapato (Sagittaria latifolia) is my favorite aquatic plant to forage and an important Native American traditional food. Some people will know it as the real plant Katniss Everdeen is named after in the Hunger Games movies, but the history and use of this edible aquatic tuber is more exciting than anything you'll get from reading the book or watching a movie. Read on and I'll explain what I've learned since I harvested my first tuber 8 years ago.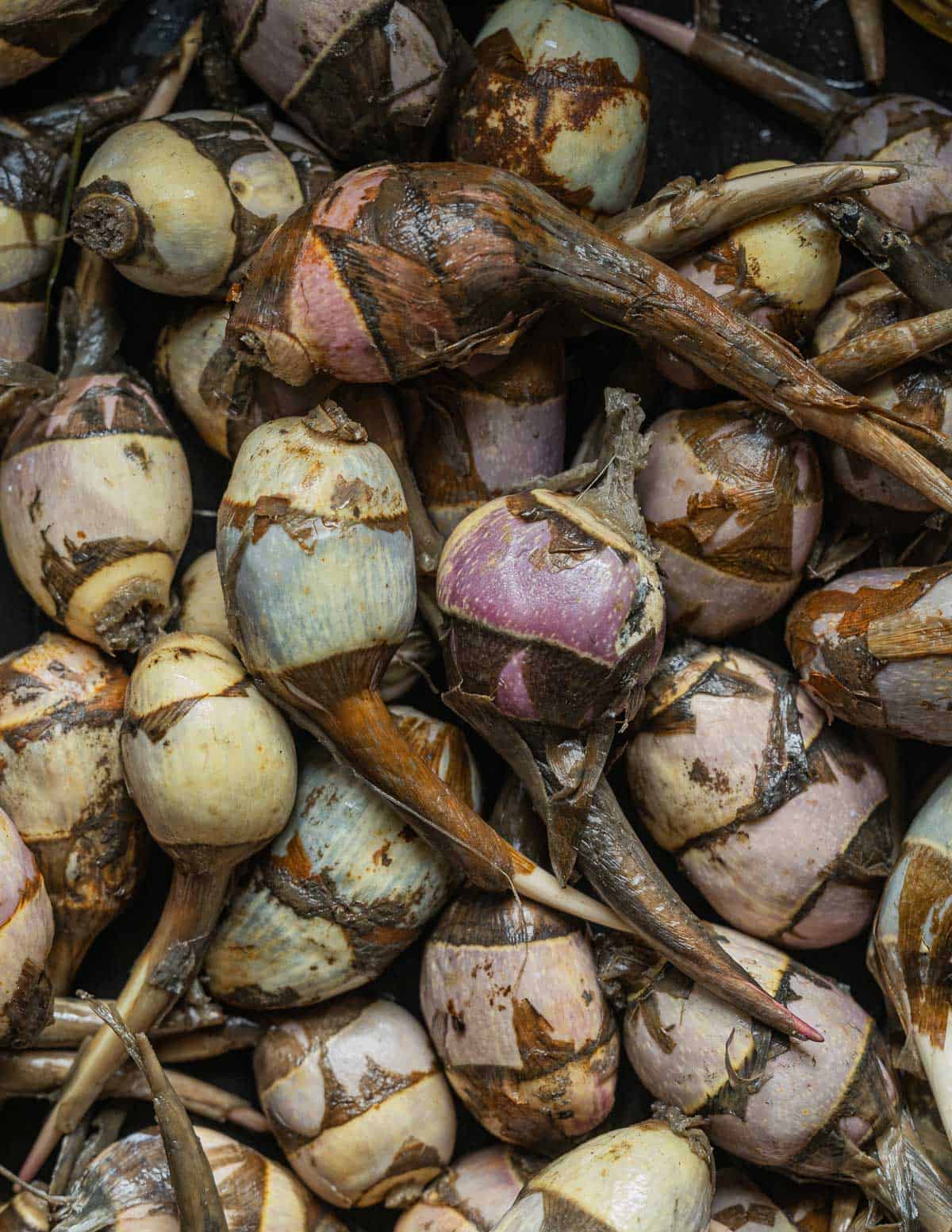 What is Katniss / Wapato ?
These are aquatic plants that form underground tubers or storage organs (technically called a turion) like a potato. A native plant of North America, it's found nearly coast to coast. Besides humans, the tubers are eaten by wildlife, especially ducks.
The plant has many names, a few are below:
Psincinca
Arrowhead
Duck Potato
Tule Potato
Wapato Potato
Rat Potato
Swamp Potato
Swan Potato
It's well known as a traditional Native American food, and I've been lucky enough to be invited to harvest them with my friend Linda Black Elk and the Prairie Island Indian Community.
Different forms of related plants like Sagittaria sagittifolia and S. trifolia are cultivated in China and East Asian countries where they have a long history of use.
They're known as "慈菇 / Chi Gu", translating to benevolent mushroom in Chinese. They're occasionally sold in the United States as "arrowhead tubers" for Chinese New Year celebrations, but are extremely hard to source.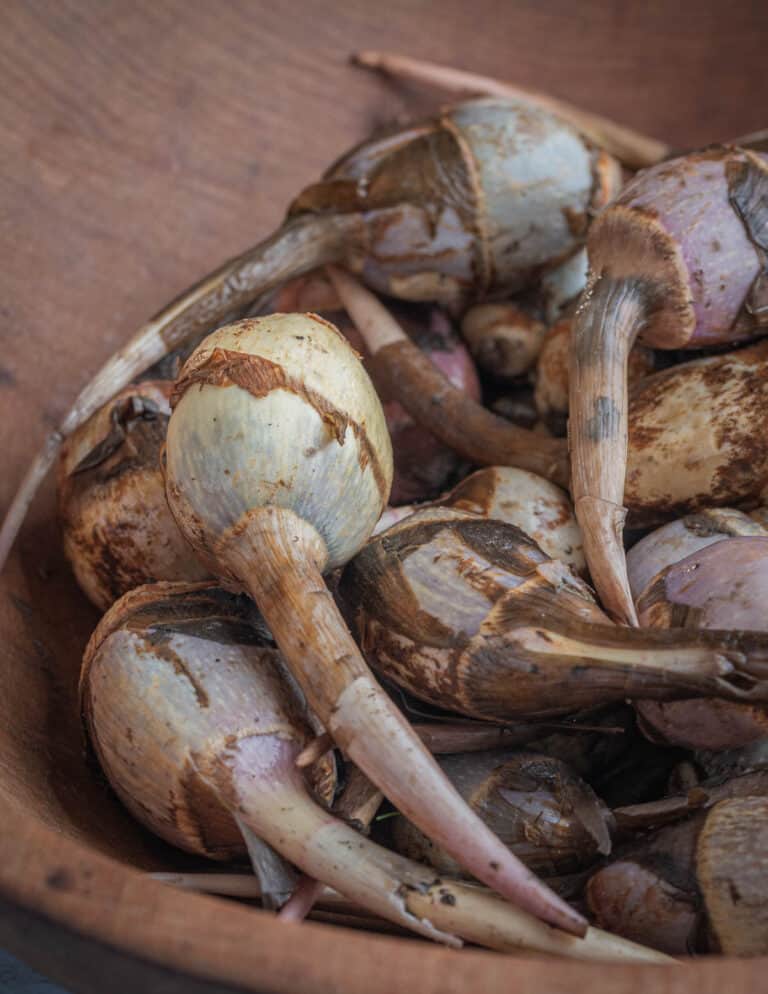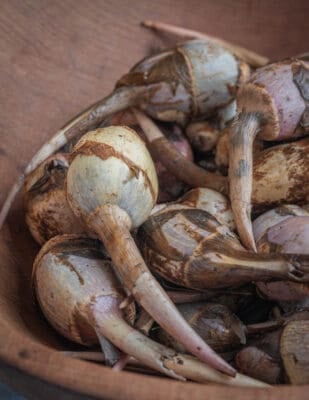 Identification
Katniss is a perennial aquatic plant that sprouts tubers underneath the above ground portion. The basal leaves have lobes that are always pointed, and are known for having a highly variable shape.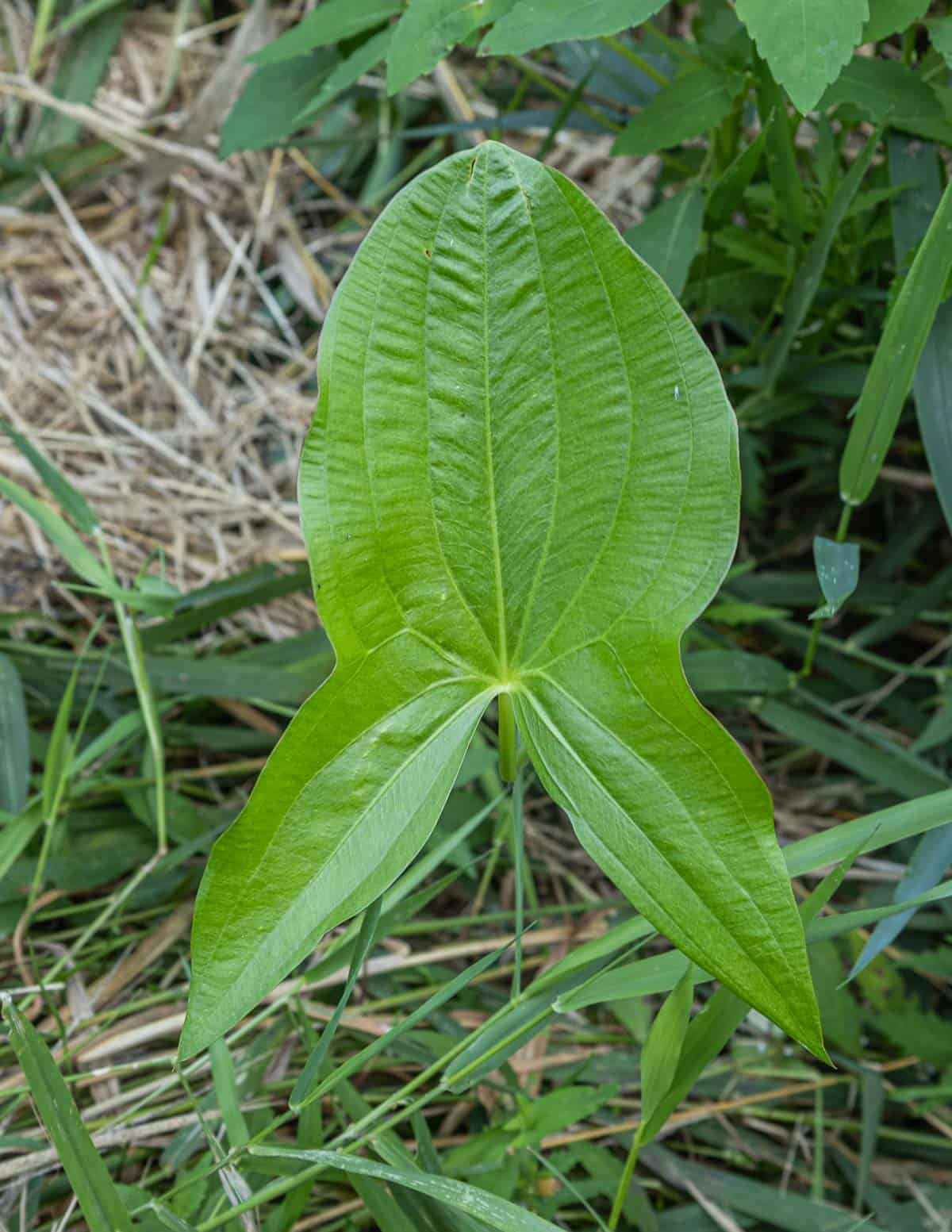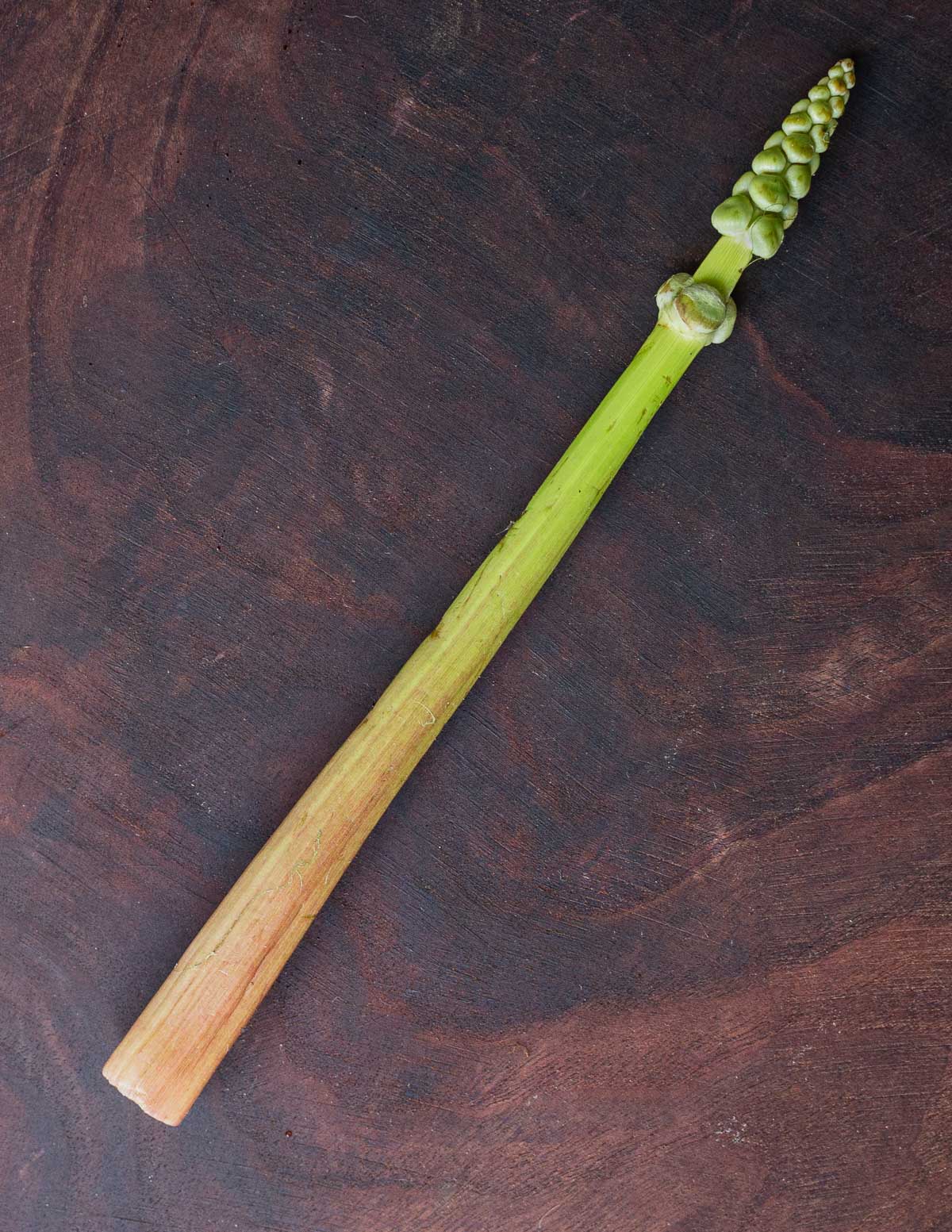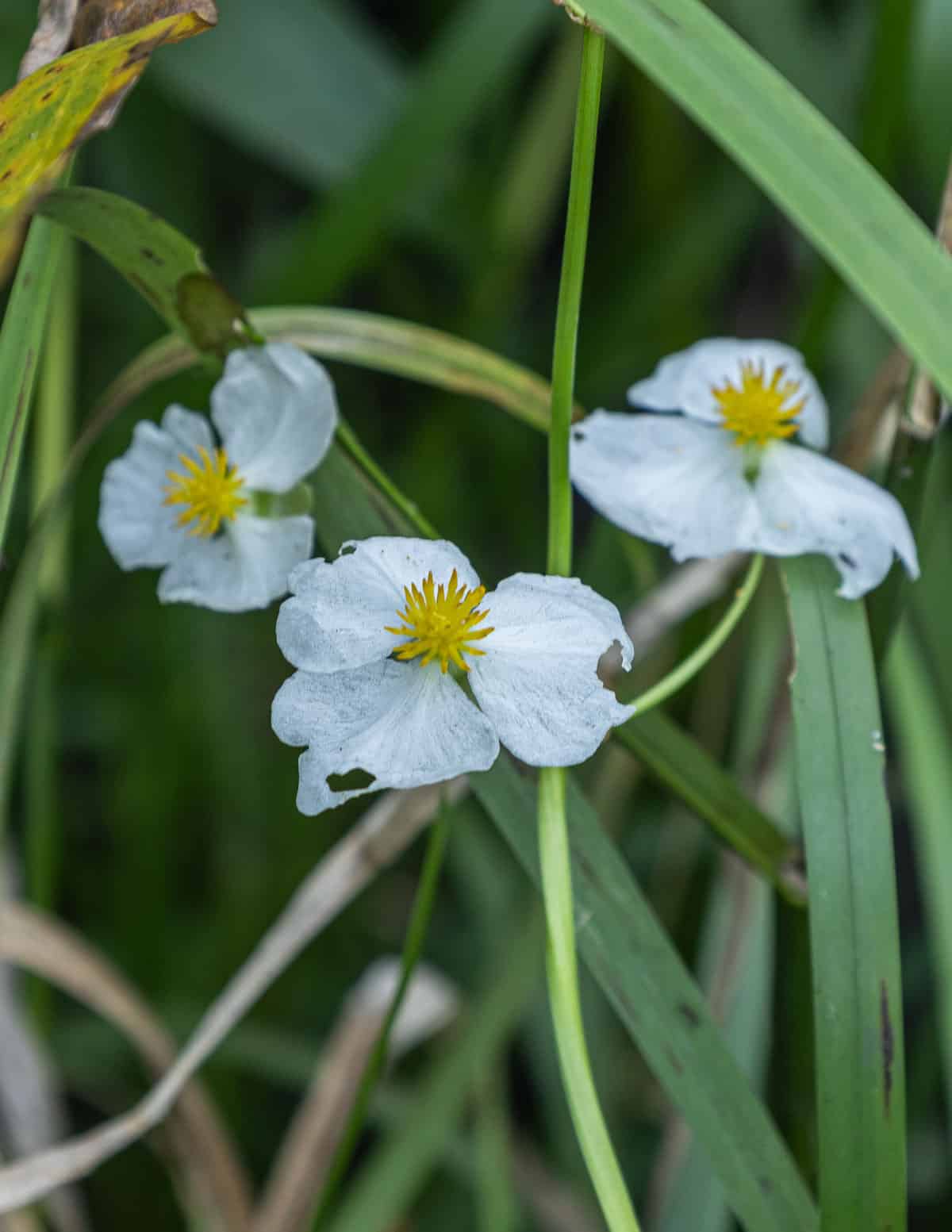 Besides the broadleaf arrowhead there's also s. rigida I haven't harvested. It has smaller leaves that lack lobes, and makes smaller tubers. All species in the genus are edible, according to Sam Thayer.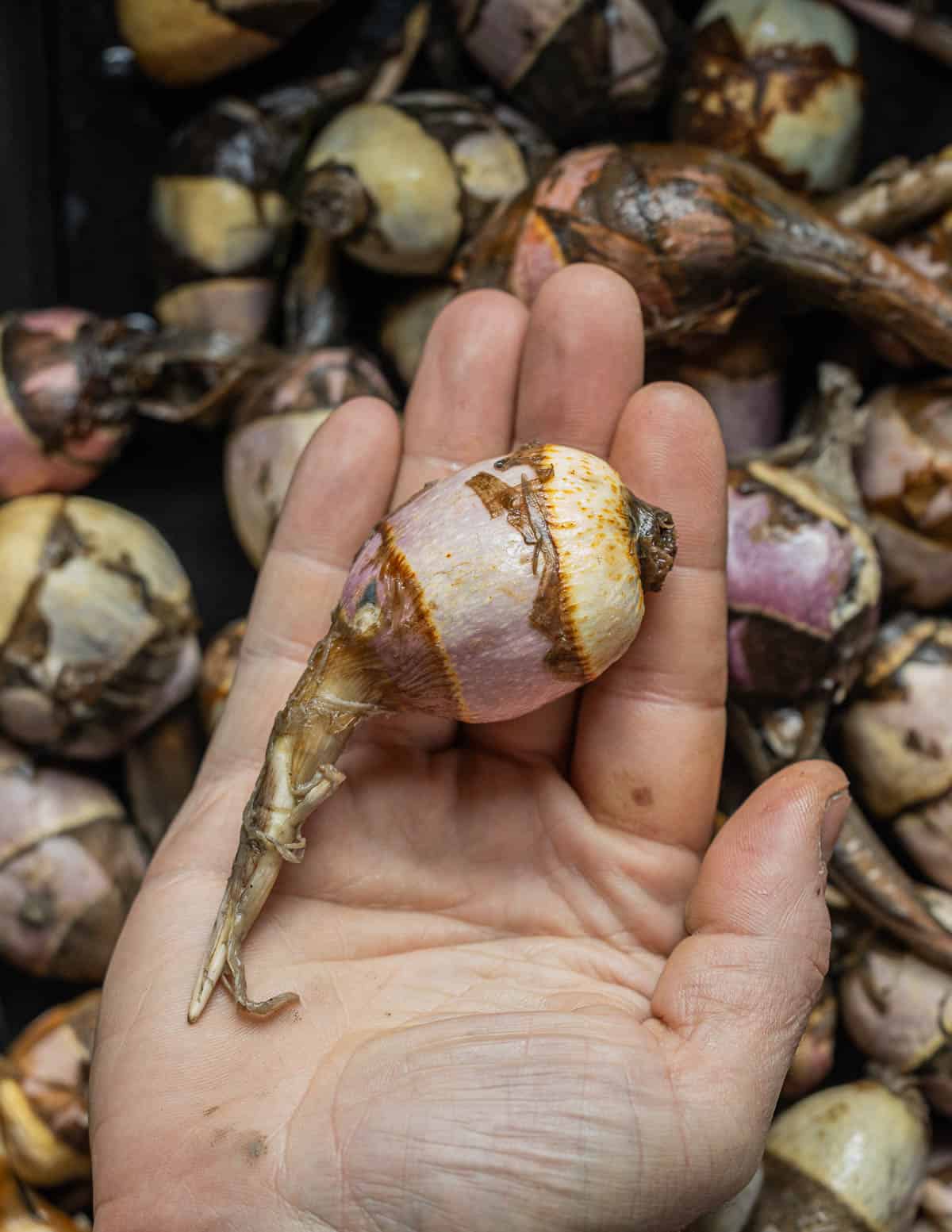 Katniss plants grow near river edges, ditches, marshes, ponds, and lakeshores and prefer clay-mud soil with fluctuating water levels, as pictured below.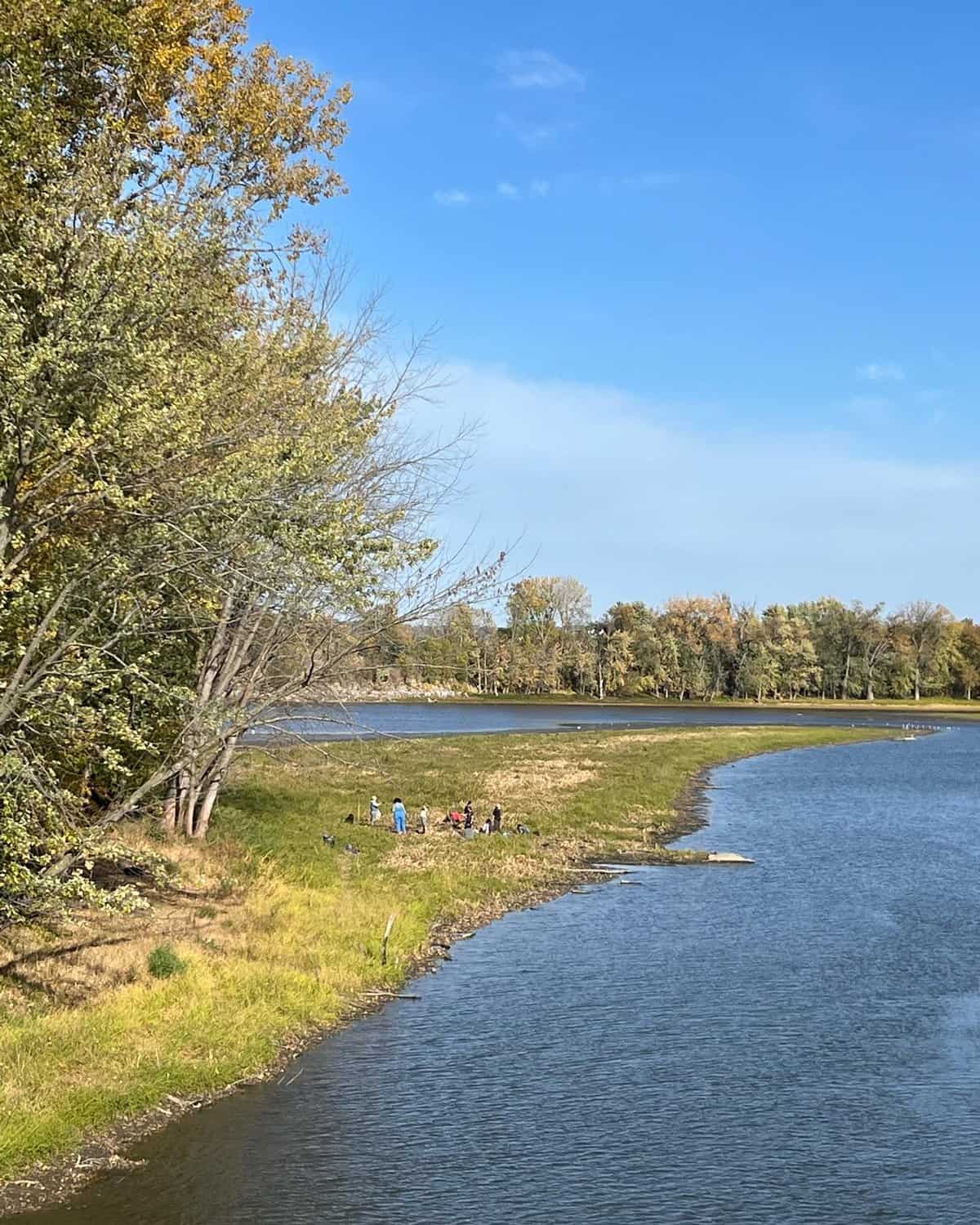 Harvesting
Wapato tubers are dug in the fall, typically during October. It's easier to find places to dig if the plants are still standing.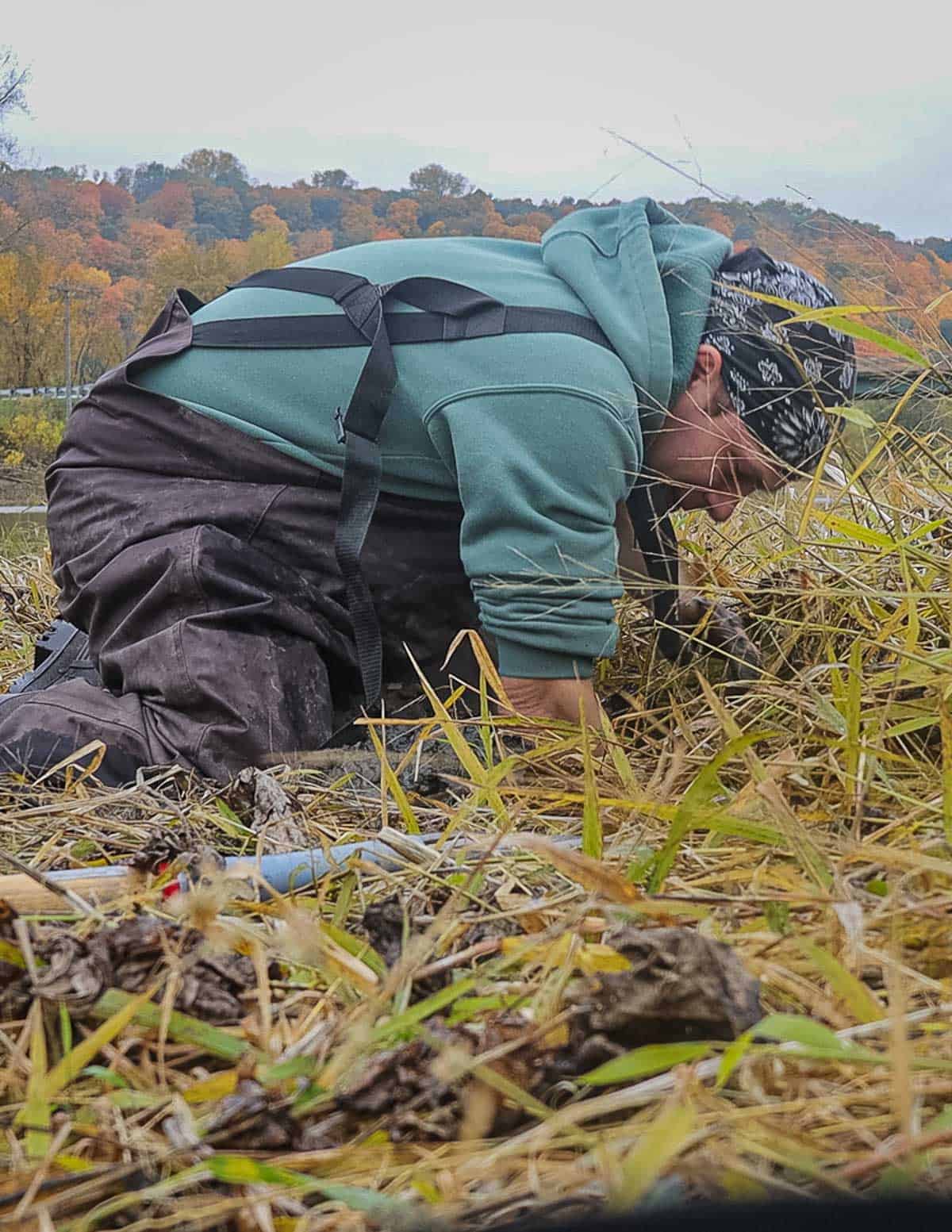 If the wapato plants are no longer visible, you'll need to look for where the stems used to connect to the ground, as pictured below.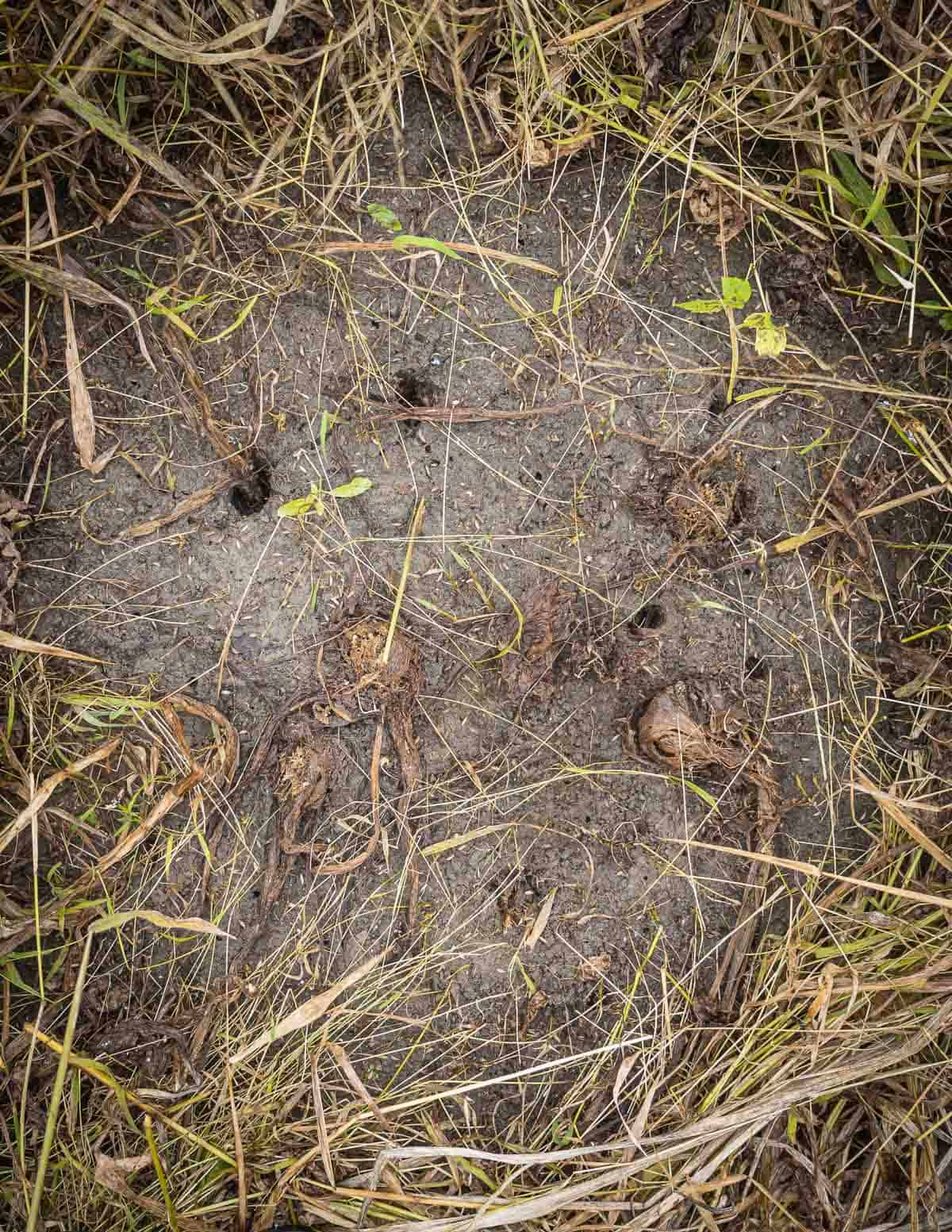 When you find an area where plants are or used to be, you'll dig a roughly 1 foot by 1 foot hole. The "tuber layer" is generally 8 inches or so below the ground. Next you'll hollow out the sides of the hole, focusing on the tuber layer. I've seen Sam Thayer picked 20 -30 tubers out of one hole. Watch the video to see it in real time.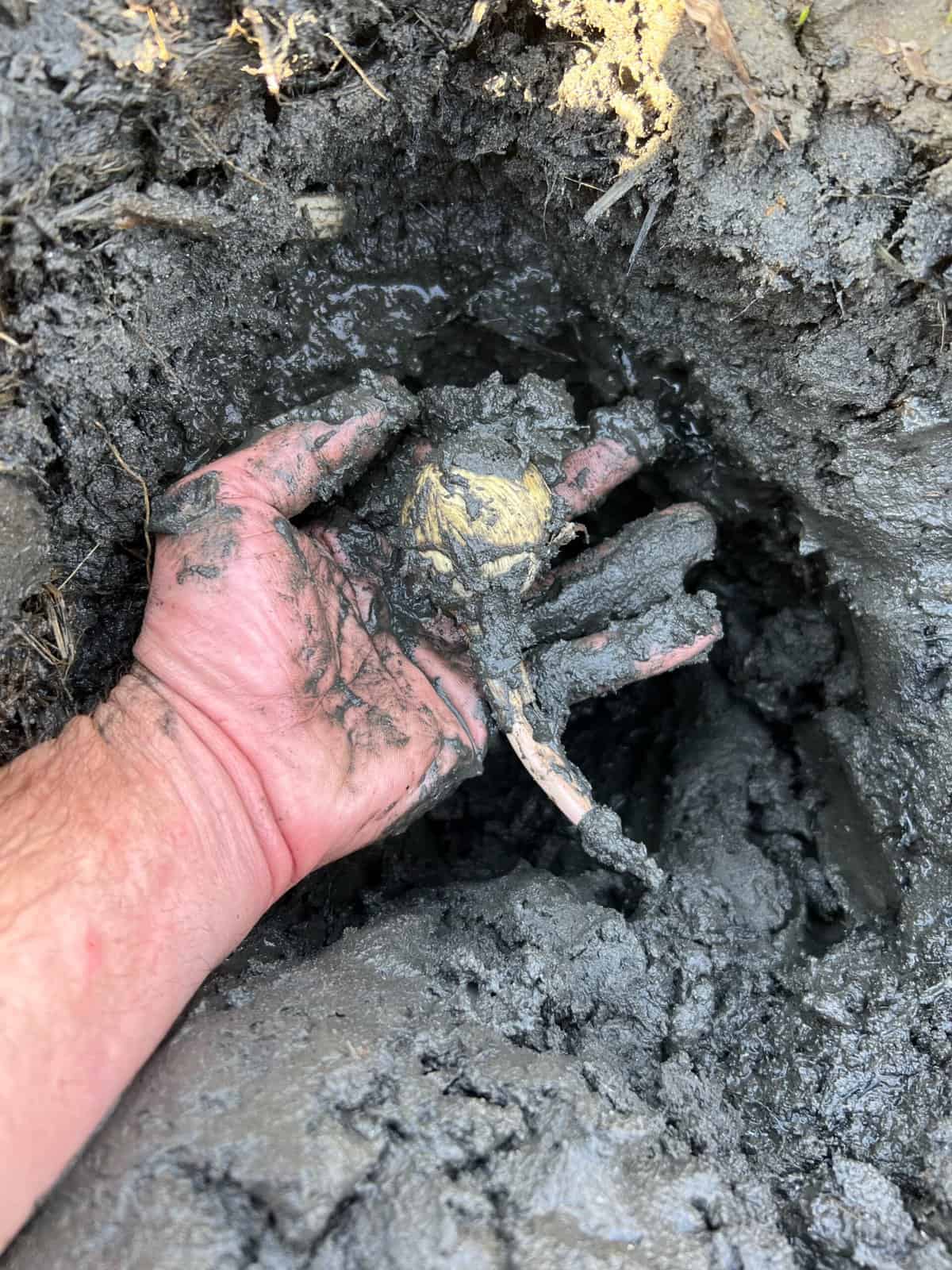 After you've harvested some tubers, put any tubers smaller than a new potato back to grow, and refill the hole with dirt, then dig another hole.
In areas of standing water, you can use your bare feet to find the tubers, which will float to the top. I've also used waders and a potato fork. You'll also want to watch for leeches.
Cleaning
Rinse the tubers in water to clean off the mud. After cleaning they can be stored in a refrigerator in a zip top bag wrapped in a towel for a couple weeks.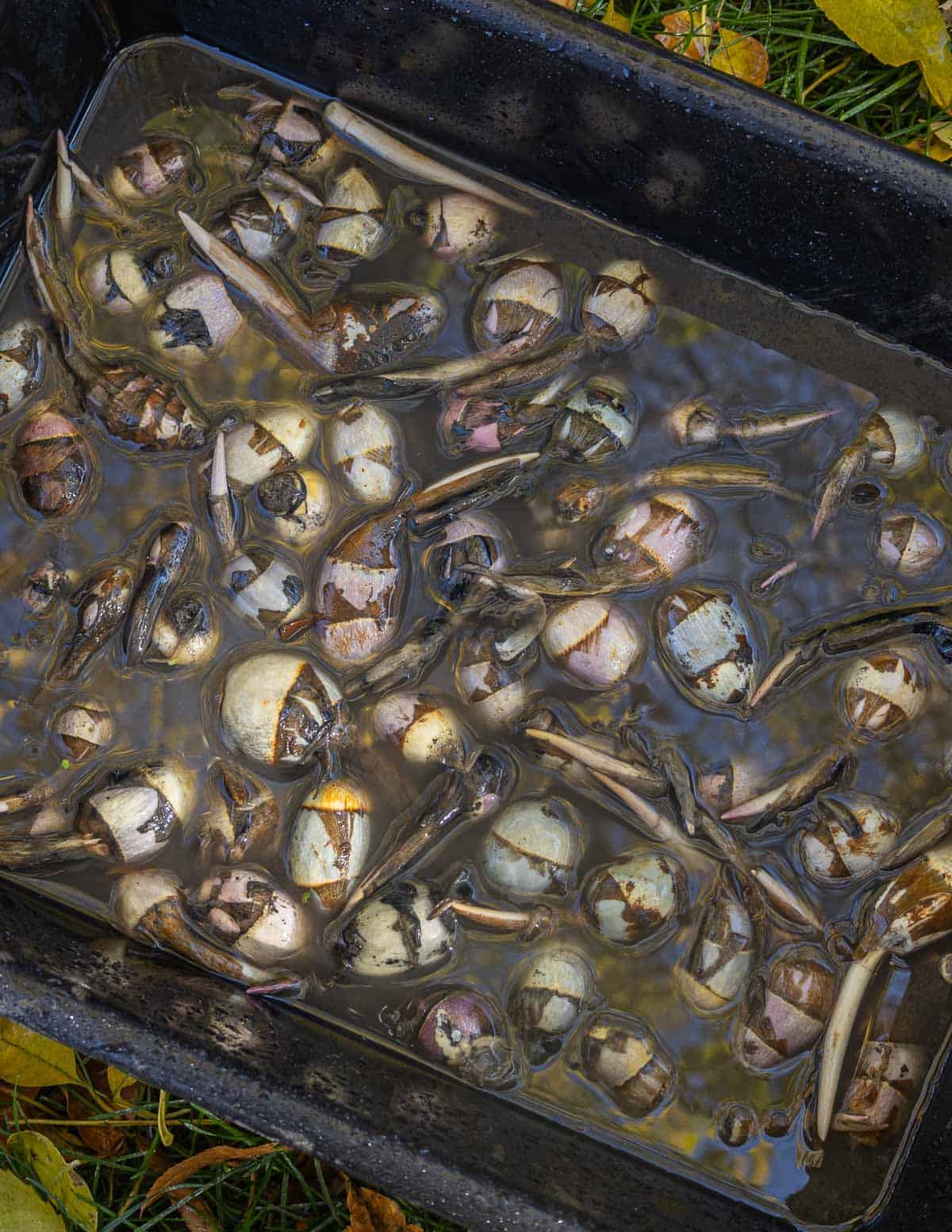 After the tubers are cleaned the top and bottom are removed and the vegetables are peeled individually. I like to do this while I watch a show or listen to a podcast.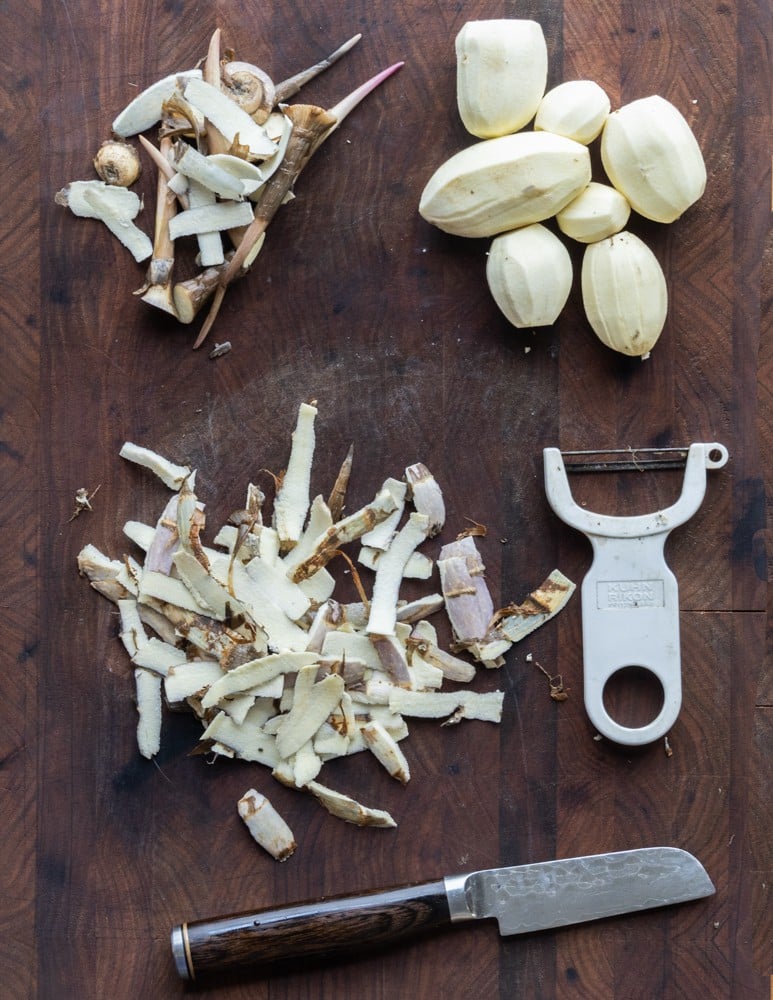 Cooking
You can use the tubers anywhere you'd use potatoes. They can be baked, fried or boiled, and are excellent in soups, especially those with meat. I walk through a number of recipes in the video at the bottom of this post.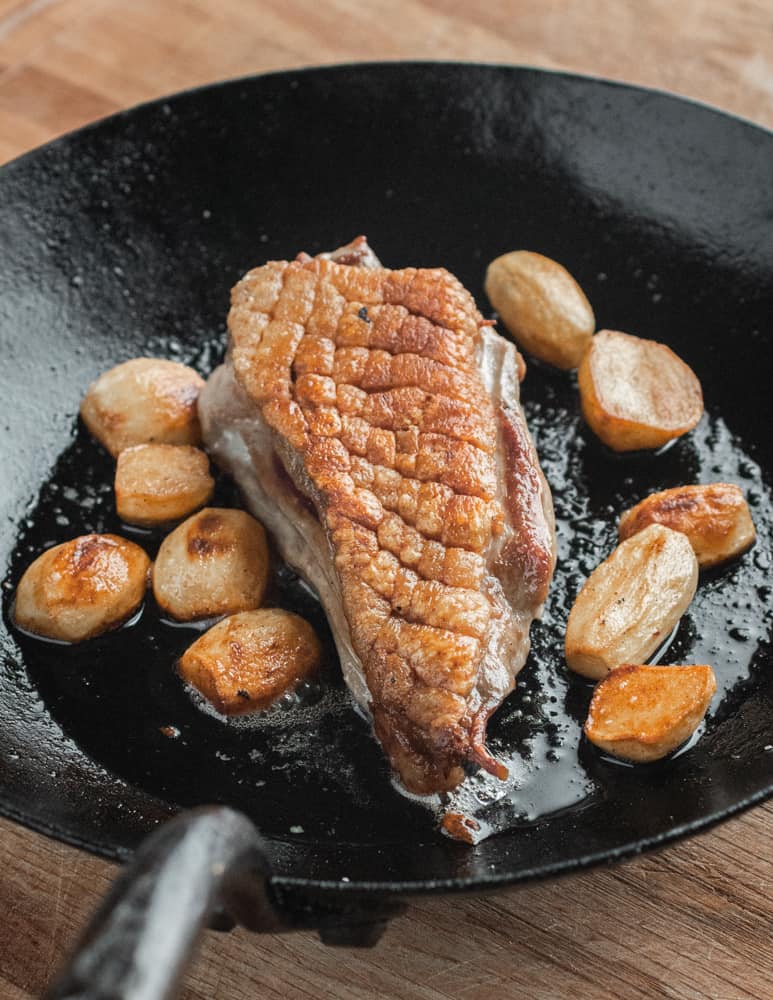 Fresh cut tubers have a slight aroma of grapefruit, and a taste reminiscent of potatoes and sweet corn, with a pleasing bitter note. Here's a few ways I like to cook them.
Wild Rice Soup with Mushrooms and Wapato
A rich soup made with ingredients of the Upper Midwest. Wapato, wild rice, duck confit and dried morels. You can put the tubers in just about anything though. See the recipe here.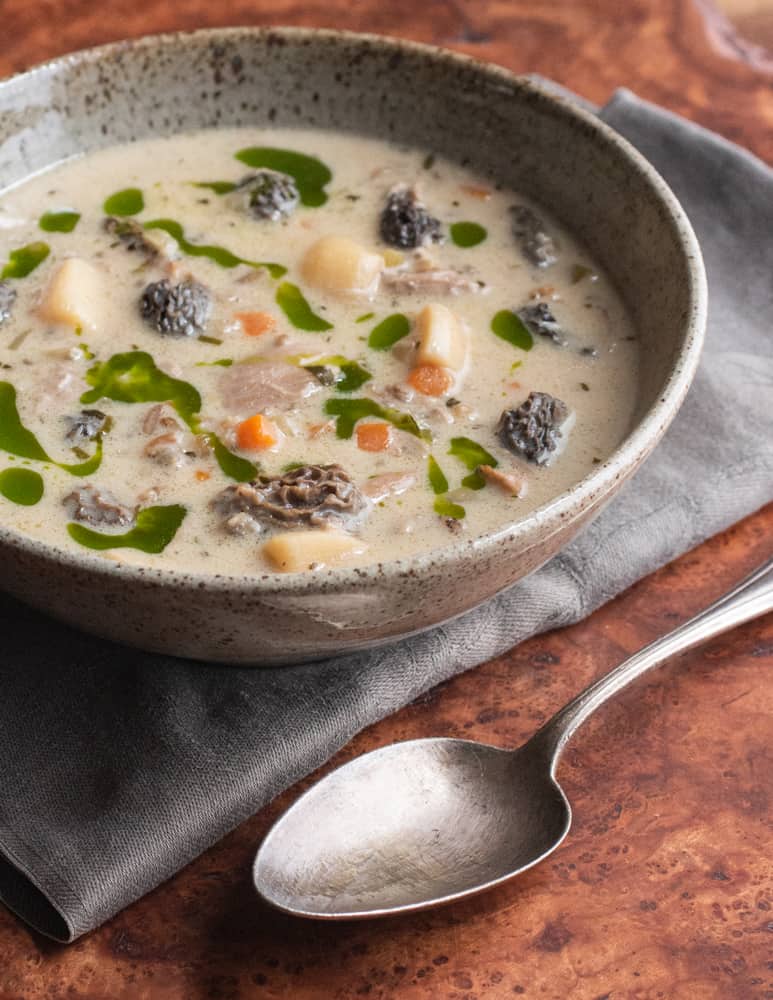 Wapato hashbrowns
Grate the wapato tubers and season with a pinch of salt and pepper. Form into 2-4 oz cakes and fry in fat until golden. Serve with a sprinkle of crunchy salt, chives, bacon, eggs and hot sauce.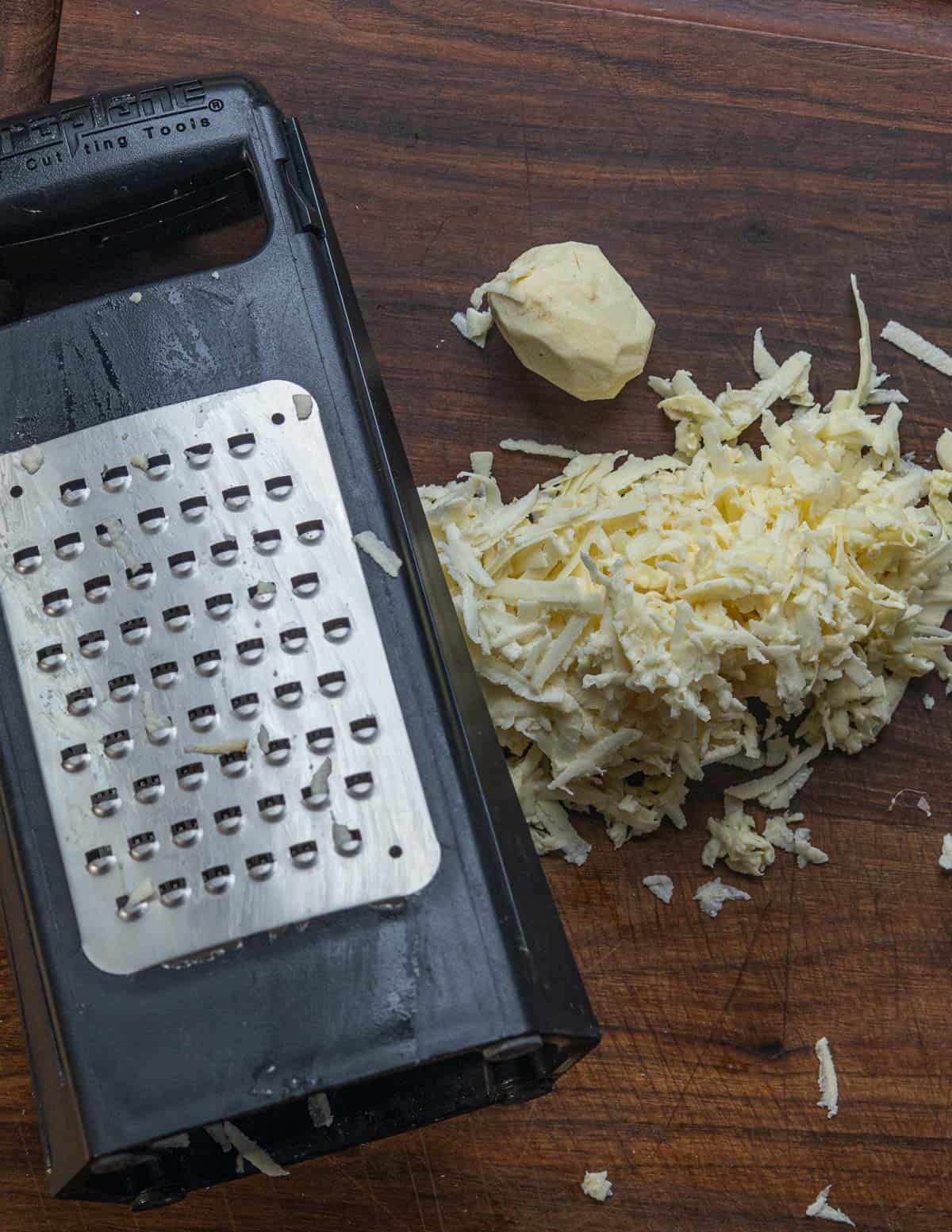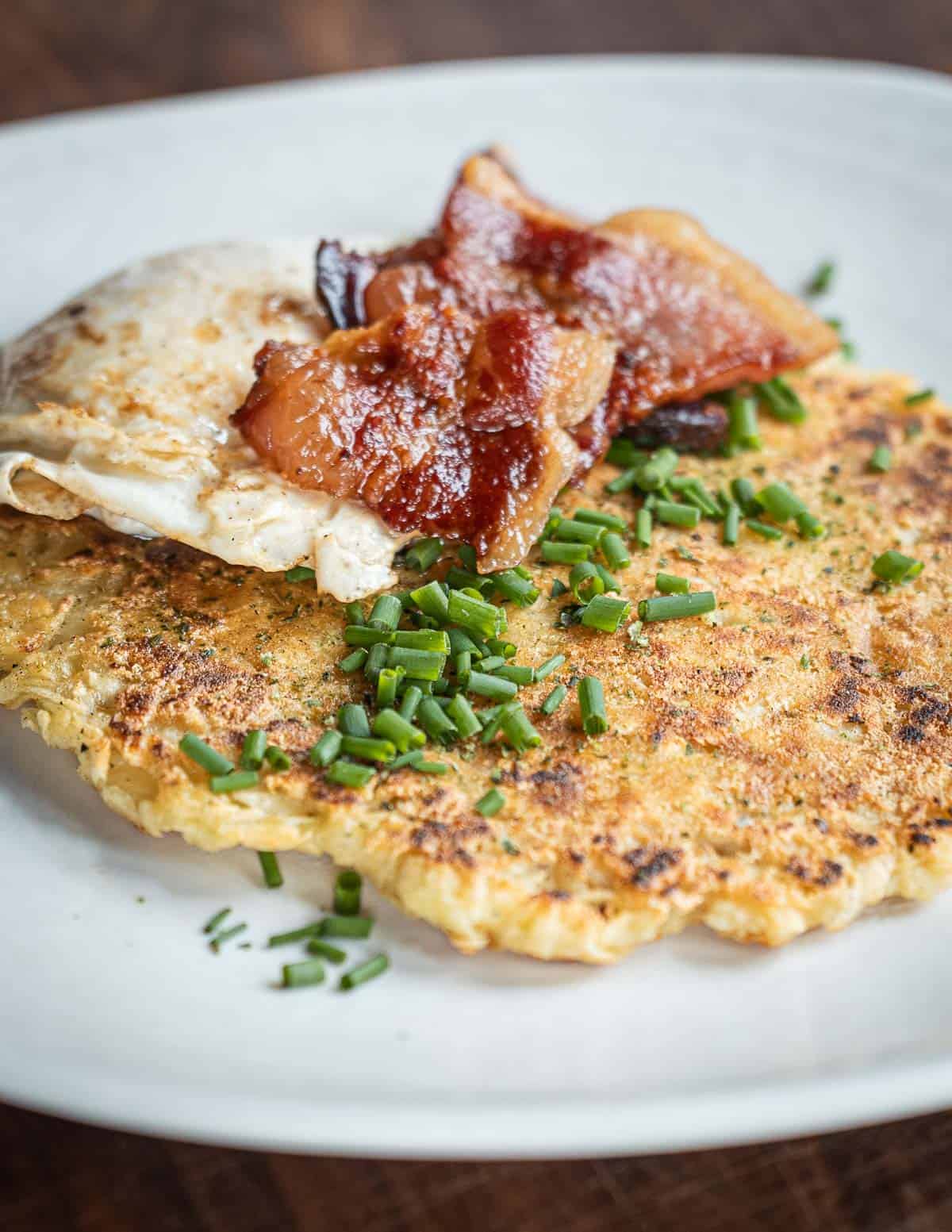 Pan Roasted Wapato
Pan roasting is the simplest recipe I know. Cut the tubers in half, cook them cut-side down in a pan for a few minutes, then put the pan in a 350 F oven until just tender. Put back on high heat for a few minutes until golden brown and finish with chopped herbs, shallots, salt and pepper.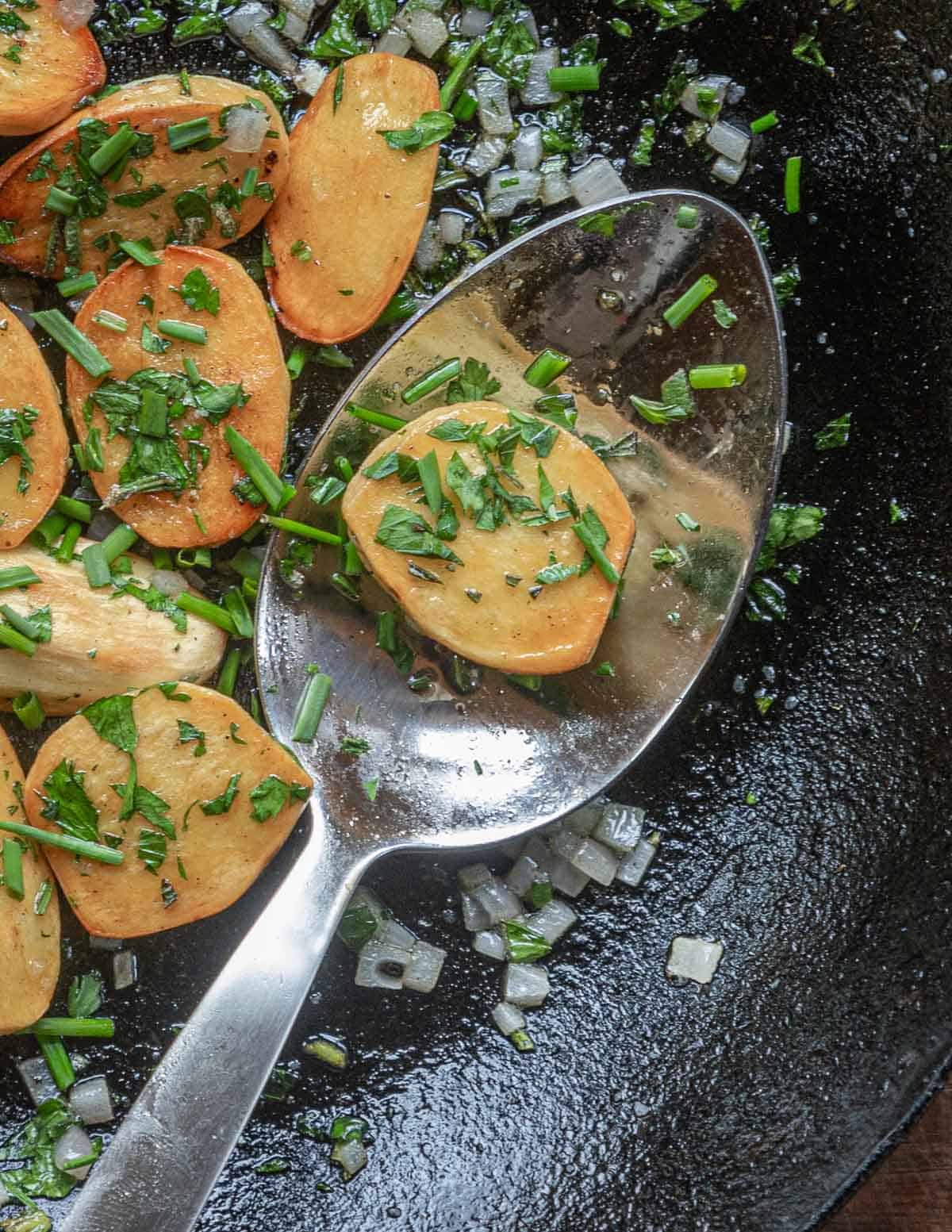 Drying Wapato
A traditional way to preserve the tubers is to dehydrate them.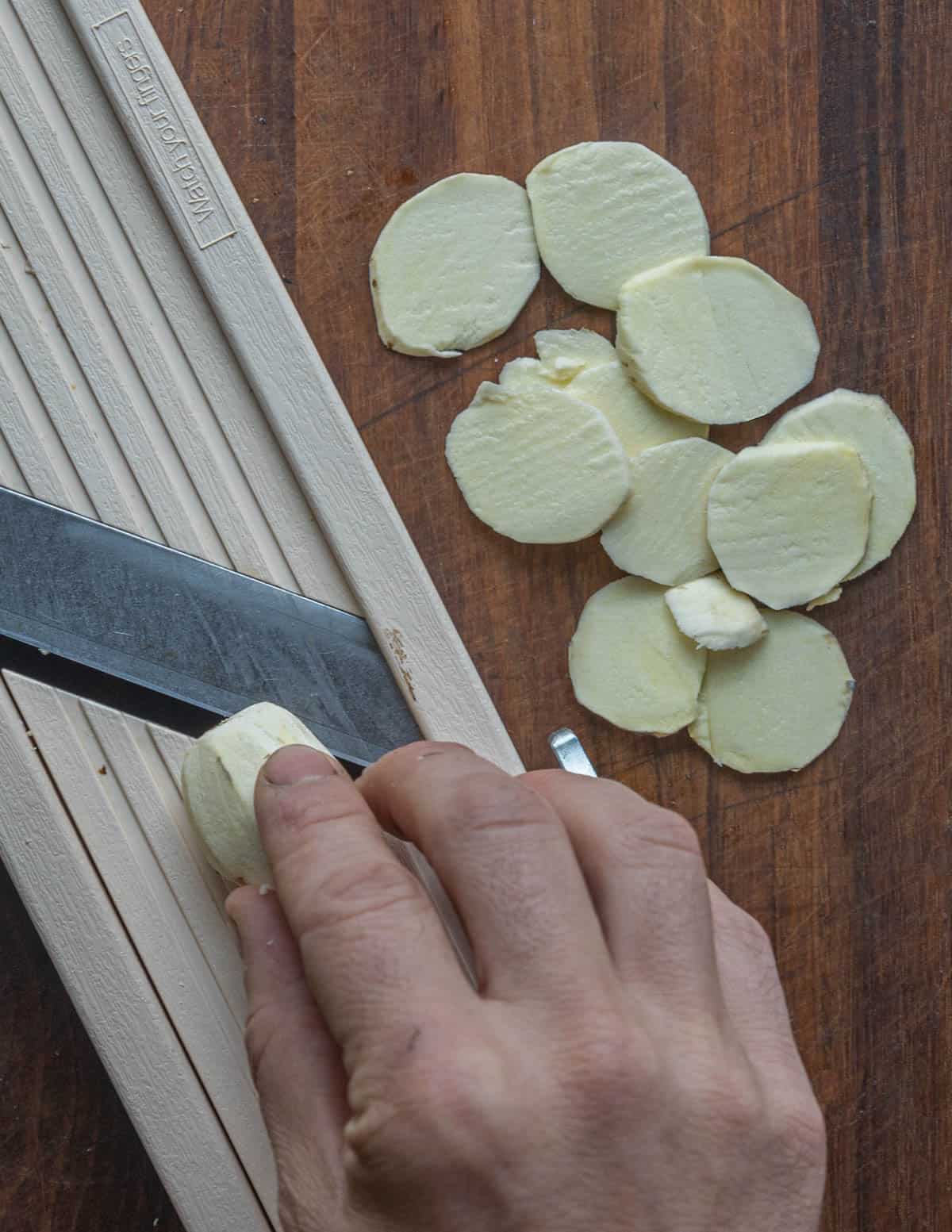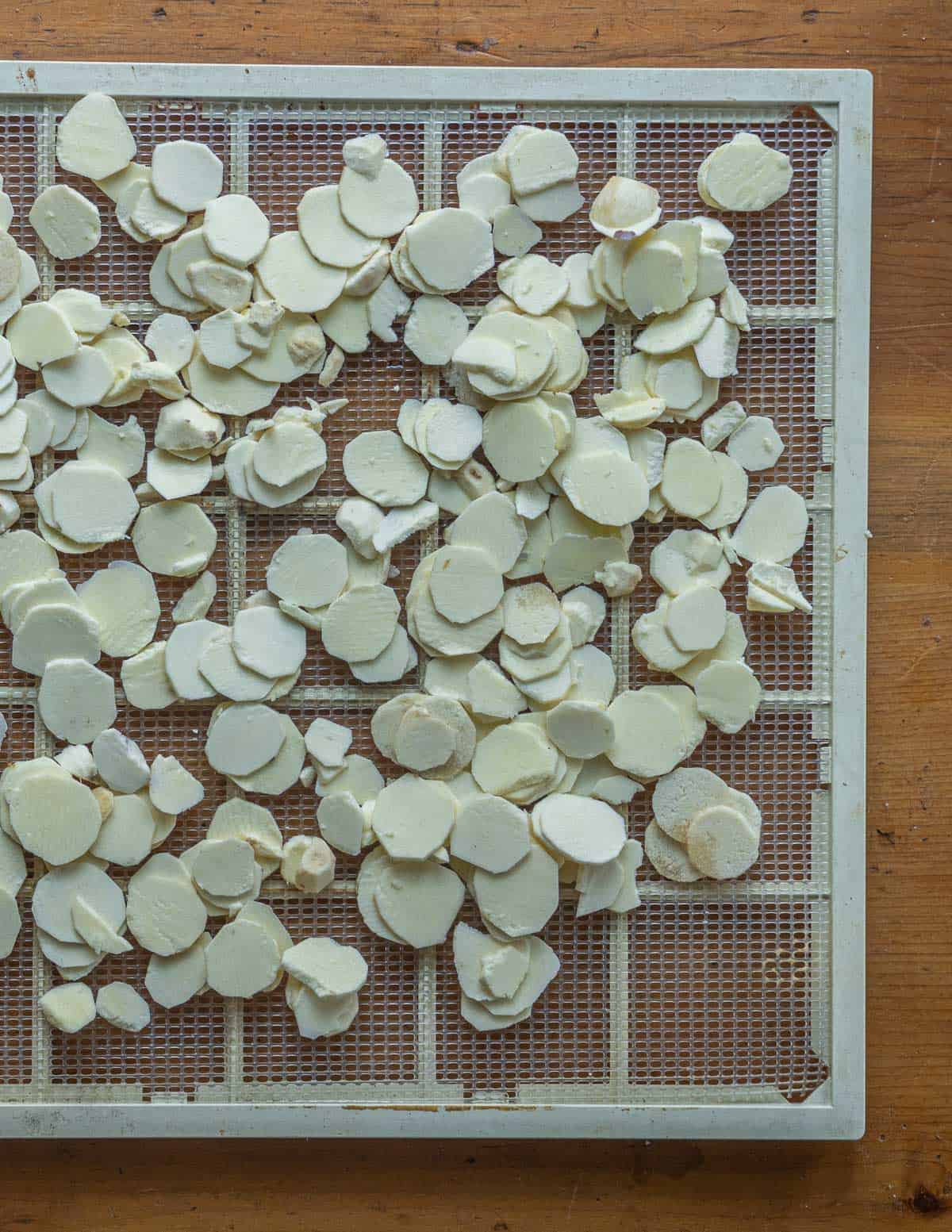 After drying they can be ground to a flour, which is slightly bitter but not insurmountable, especially if you eat dandelions. I also like to dice them and dry for soup chunks.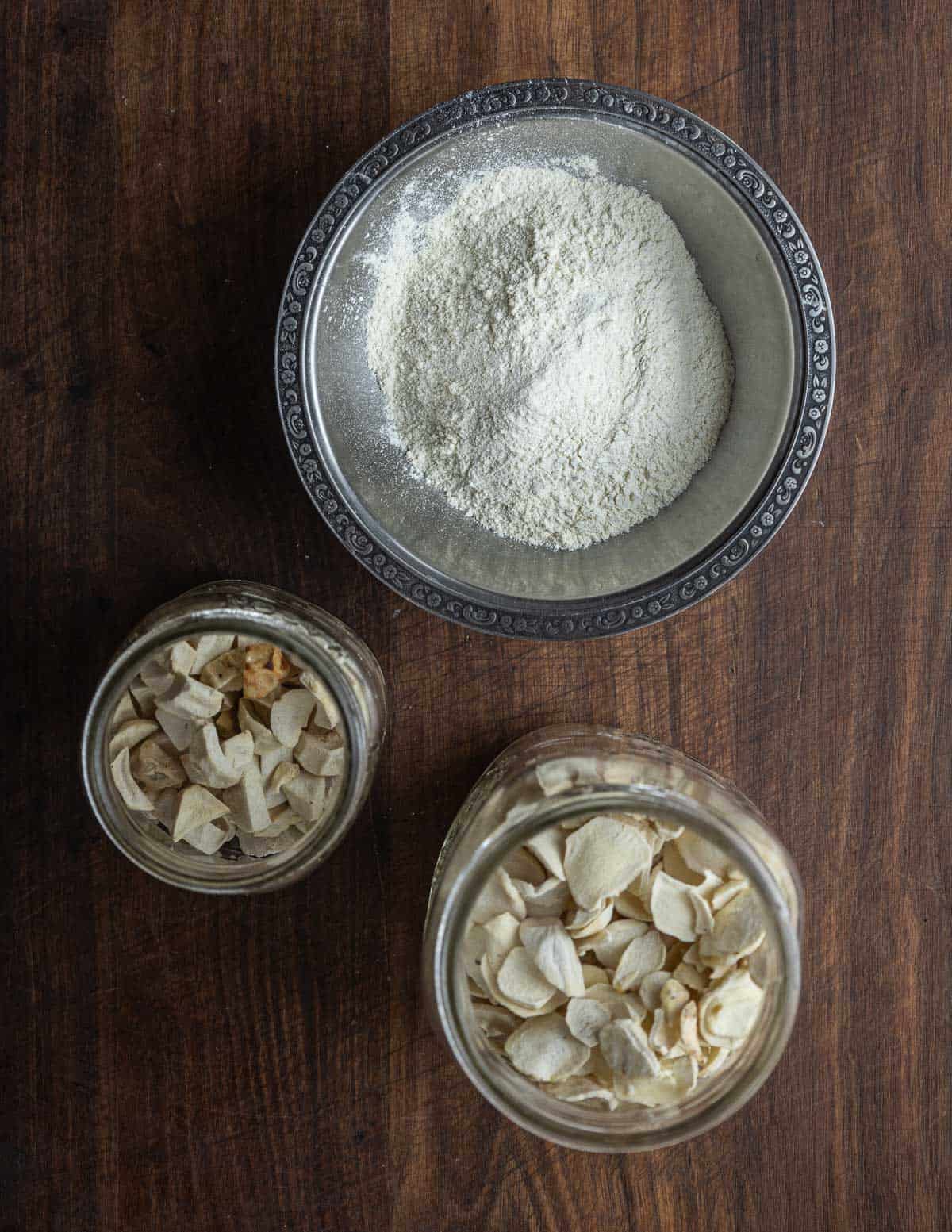 Sam Thayer removes bitterness from the tubers by boiling, mashing, and drying. After drying he mentioned making them into a breakfast porridge/cereal, and it's wonderful. I'll definitely be trying his boiling and drying method next year.
To make katniss oatmeal, mix ¼ cup tuber flour with 1.5 cups water and cook as for oatmeal. Serve with maple syrup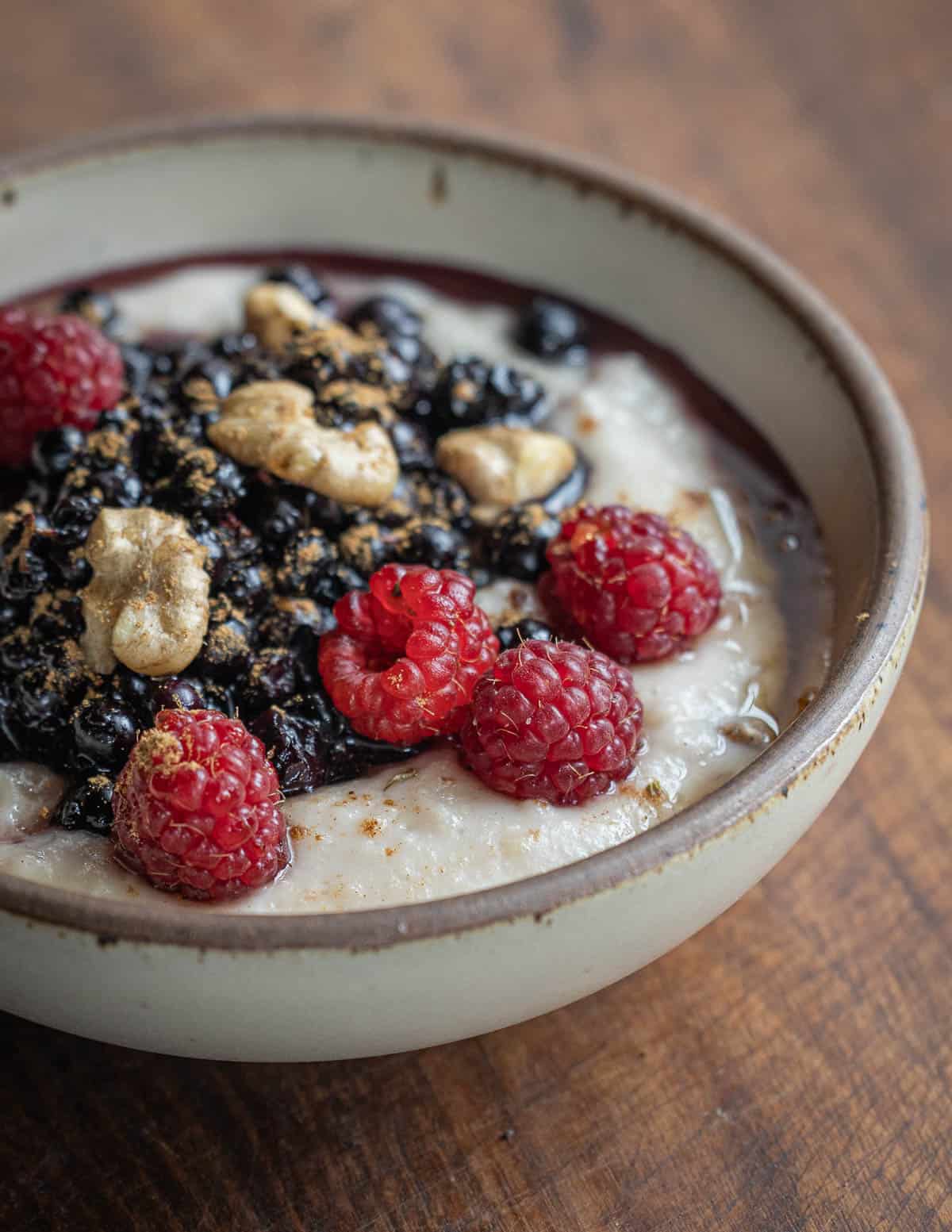 More Wild Tubers
Bapa Wohanpi (Dried Venison Soup with Timpsila)