An easy edible mushroom to find and identify for beginning foragers, the elm oyster mushroom (Hypsizygus ulmarius) appears in the fall and was one of the very first wild mushrooms I learned. Technically these aren't a true oyster mushroom as they're not in the genus Pleurotus, but, for all intents and purposes in the kitchen they definitely are. Read on and I'll explain the finer points.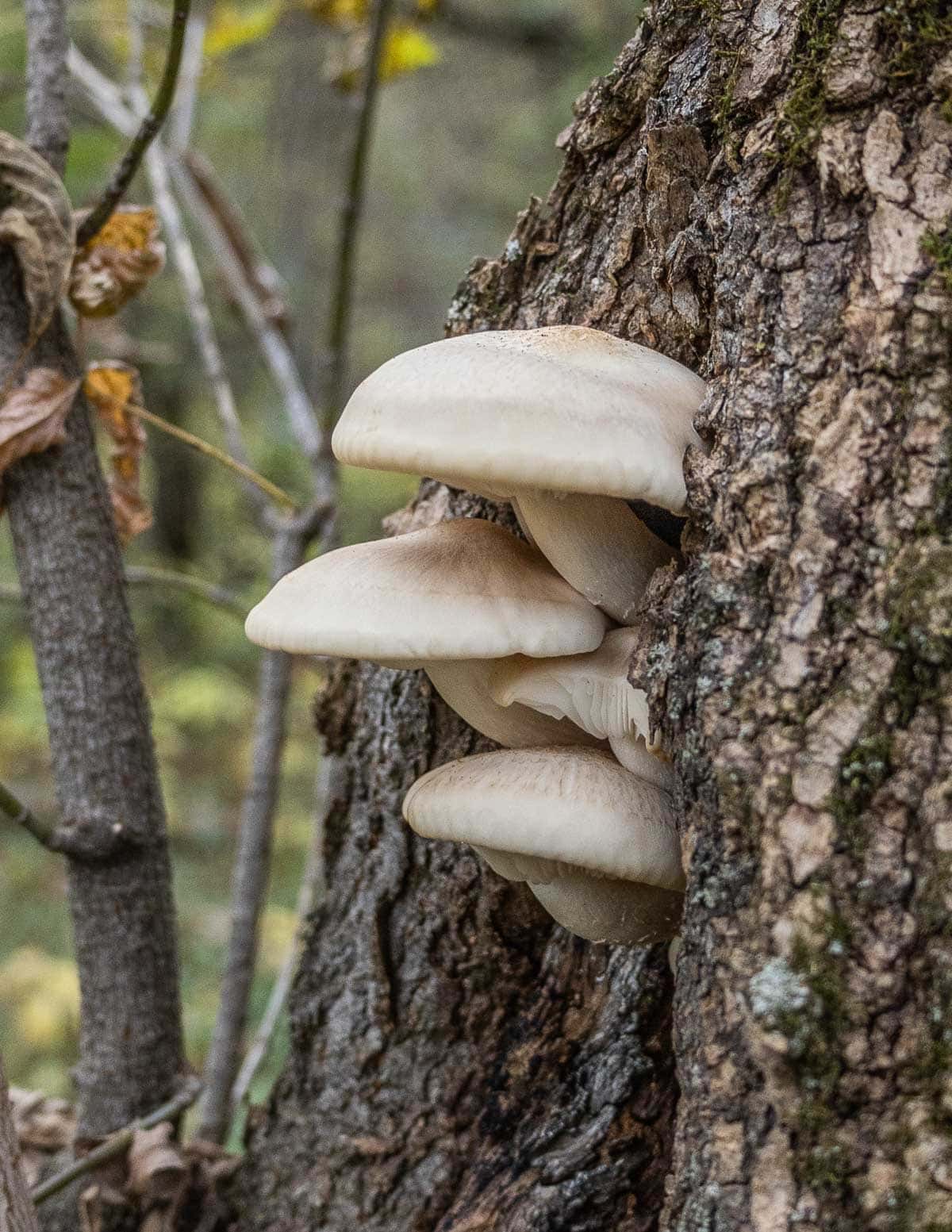 Background
The mushrooms were first described in 1791 by a French botanist named Jean Baptiste Francois Pierre Bulliard who put them in the genus Agaricus. They were later moved to the genus Pleurotus, the same genus as oyster mushrooms.
The name Hypsizygus means "high up yoke," and ulmarius relates to the genus name for elms, Ulmus. The name is a good example of how scientific names can be helpful, as the mushrooms often grow high up on the trunks of elm trees.
In 1984, Canadian mycologist Scott Redhead moved the elm oyster to the genus Hypsizygus. They're currently one of three species in this genus, including the cultivated beech mushroom, H. tessulatus.
These mushrooms are also enjoyed by Indigenous Americans. According to my friend, Native American Ethnobotanist Linda Black Elk, they're known as channakpa in Lakota, which translates to "tree ear".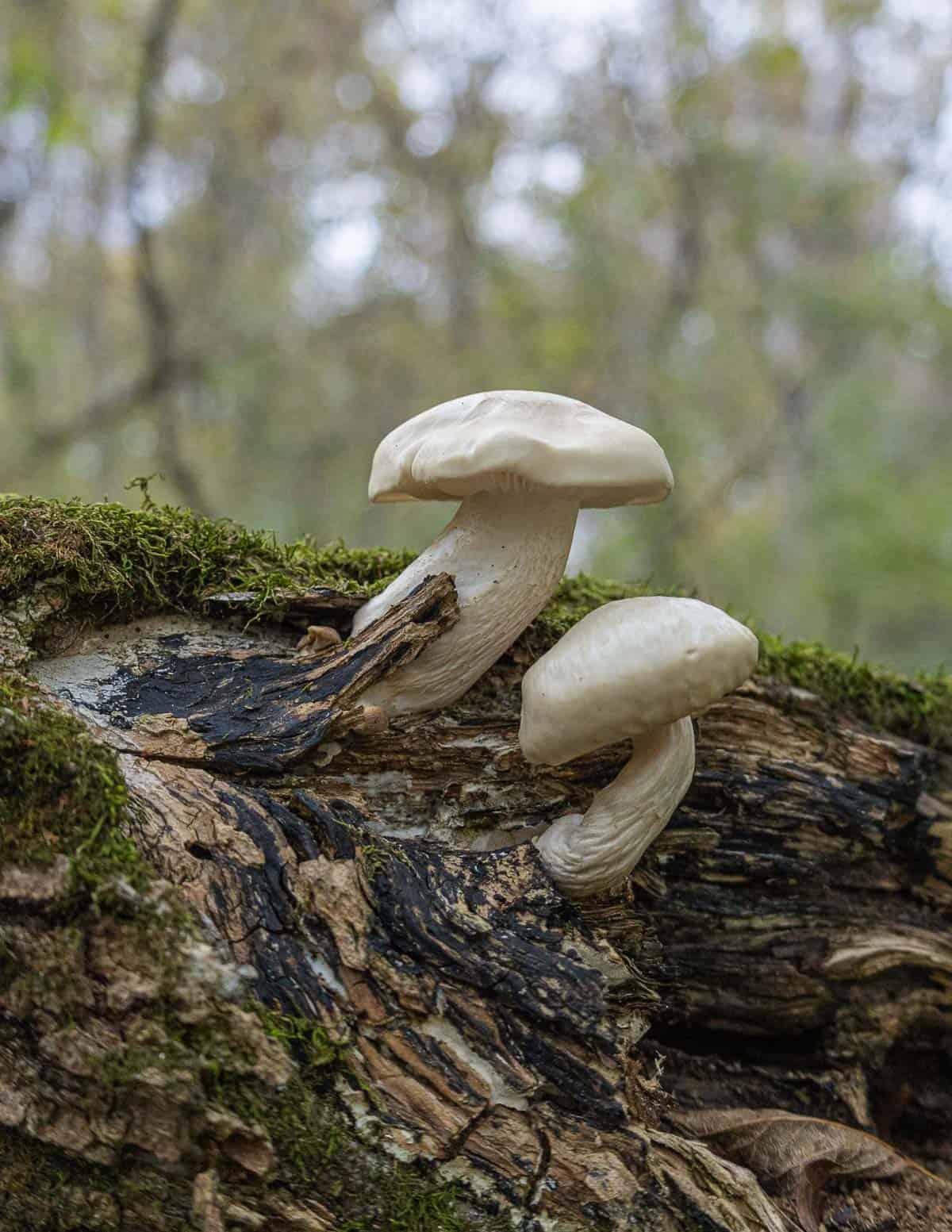 Elm Oyster Mushroom Identification
A saprobic fungus like true oyster mushrooms, elm oysters grow from living hardwood trees, specifically elm, box elder, and beech. These, and other oyster mushrooms grow directly from trees, and never from the ground.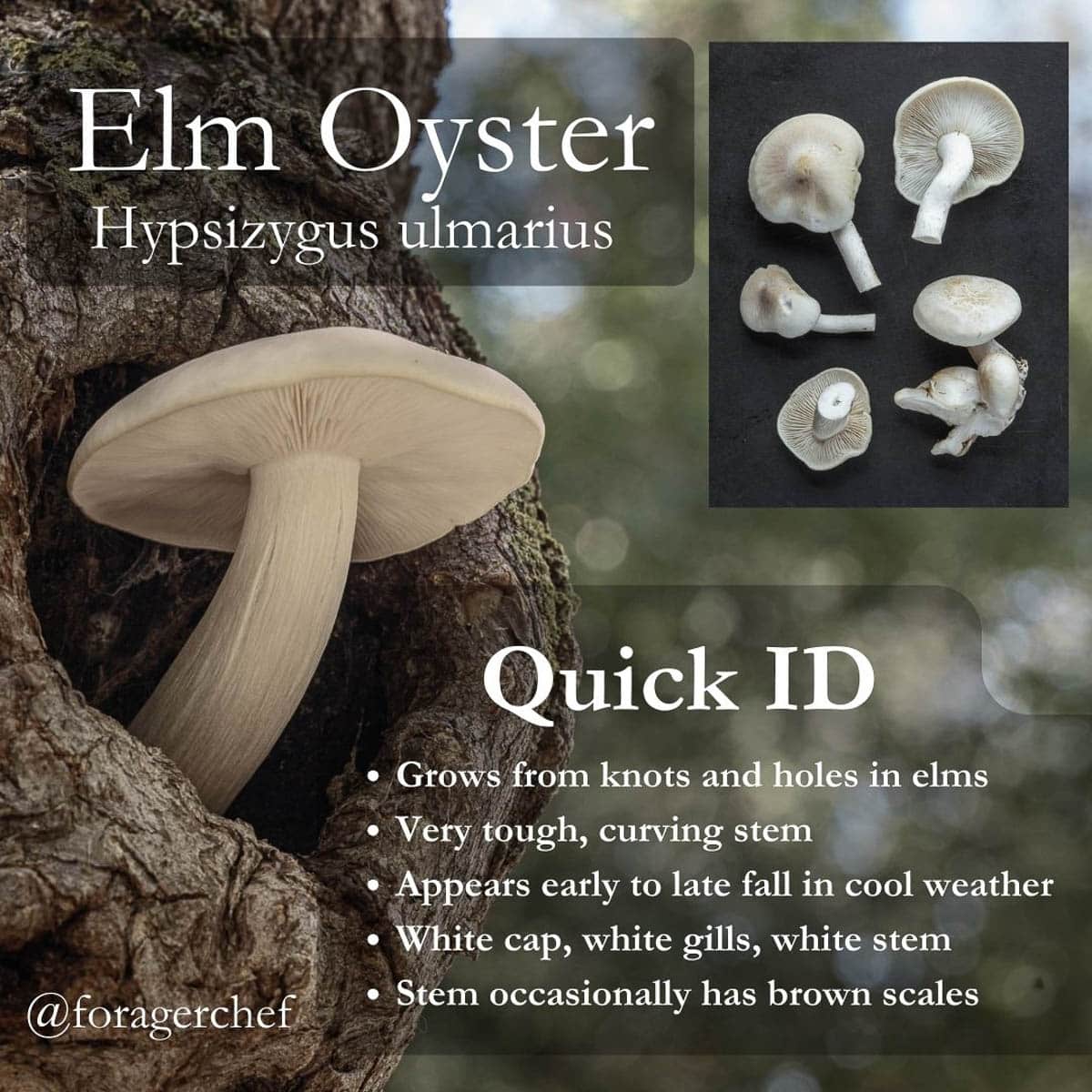 The caps have a round almost umbrella shape. The firm stems are occasionally off-center and are typically 5-10 cm long, 1-2.5 cm thick, and are dry, bald, or finely hairy. The odor and taste is faintly mushroom-y and not distinctive to me. They lack the licorice or anise smell oysters like P. populinus will have.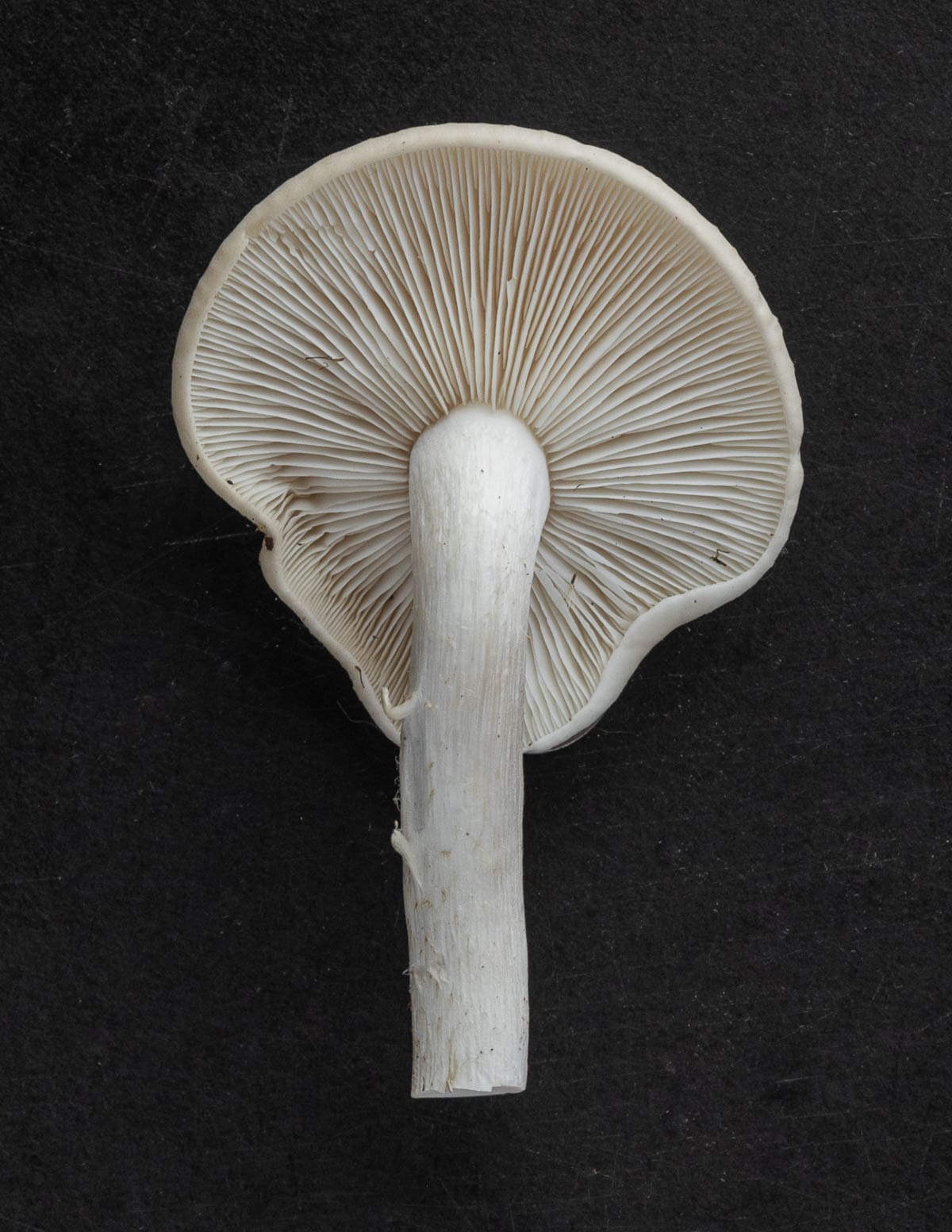 There's a few characteristics that set these mushrooms apart and make them easy to identify. Here's a brief list with a few helpful images.
They mostly grow from knots, wounds and branch scars on living trees, often high on the trunk.
White flesh doesn't change color after cutting.
The caps are white to beige with age.
The stem is hard, tough and typically curved, growing perpendicular out of trees.
Typically grow singularly or in clusters of 1-4 mushrooms.
White to buff spore print.
The stems may crack or peel like string cheese with age if it's dry.
Occasionally some mushrooms may have stems with brown scales.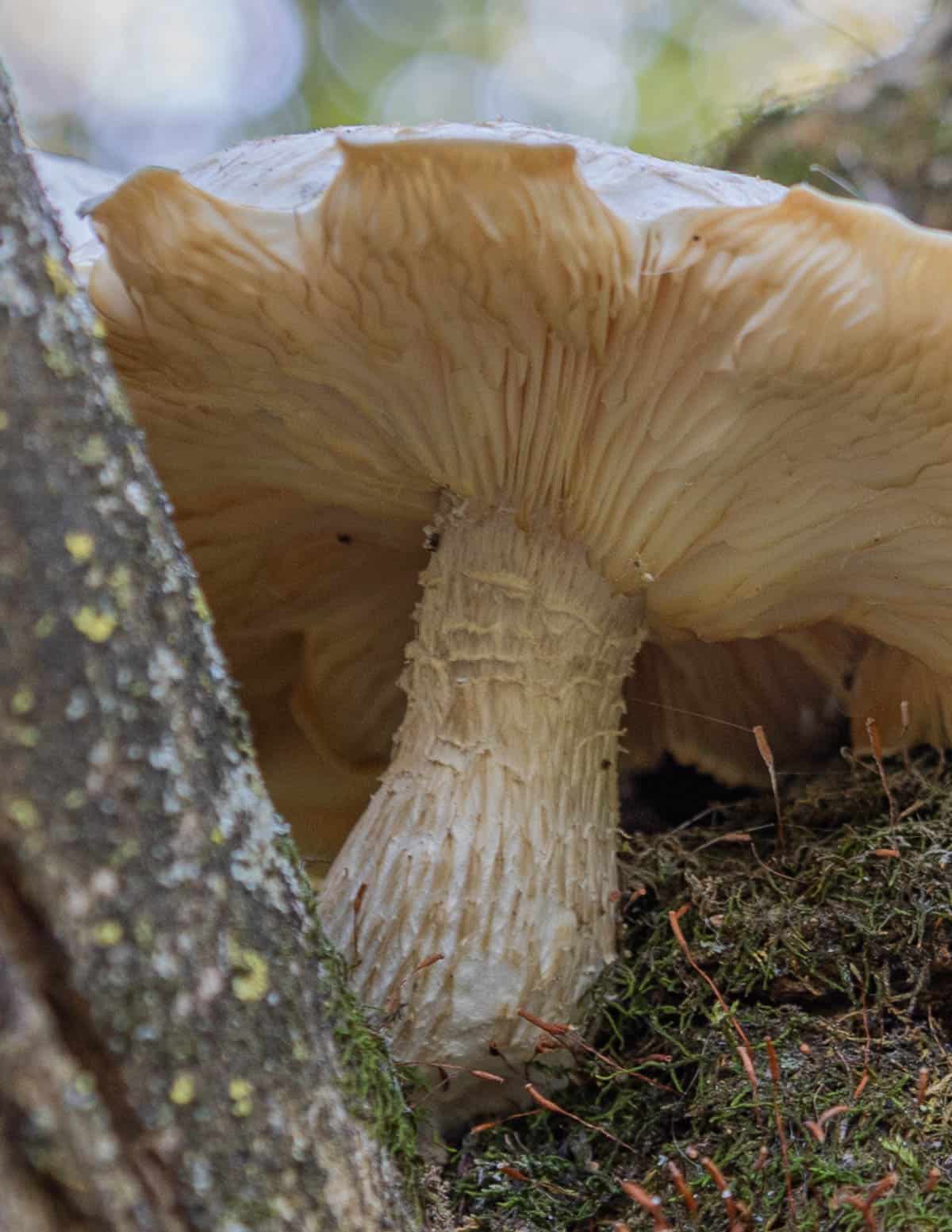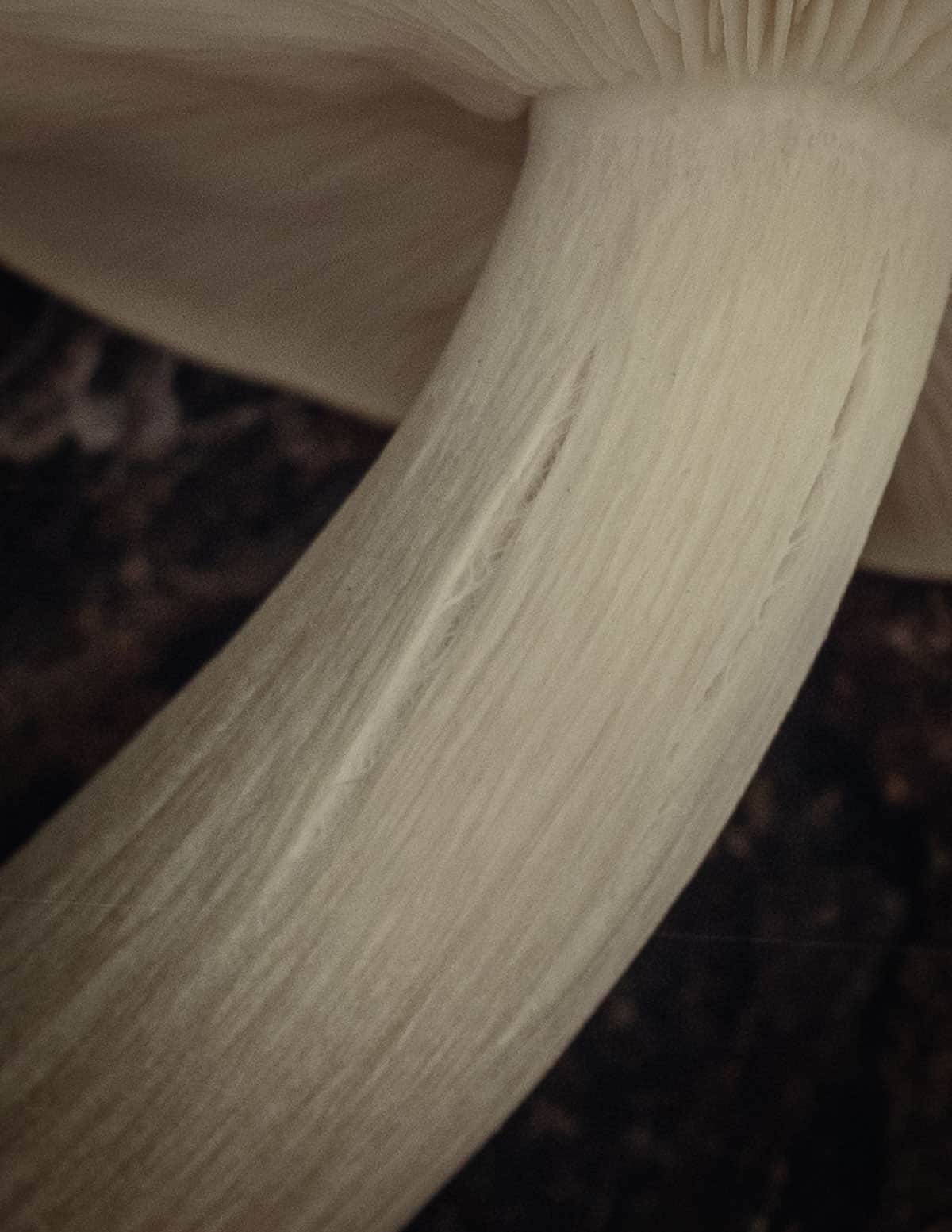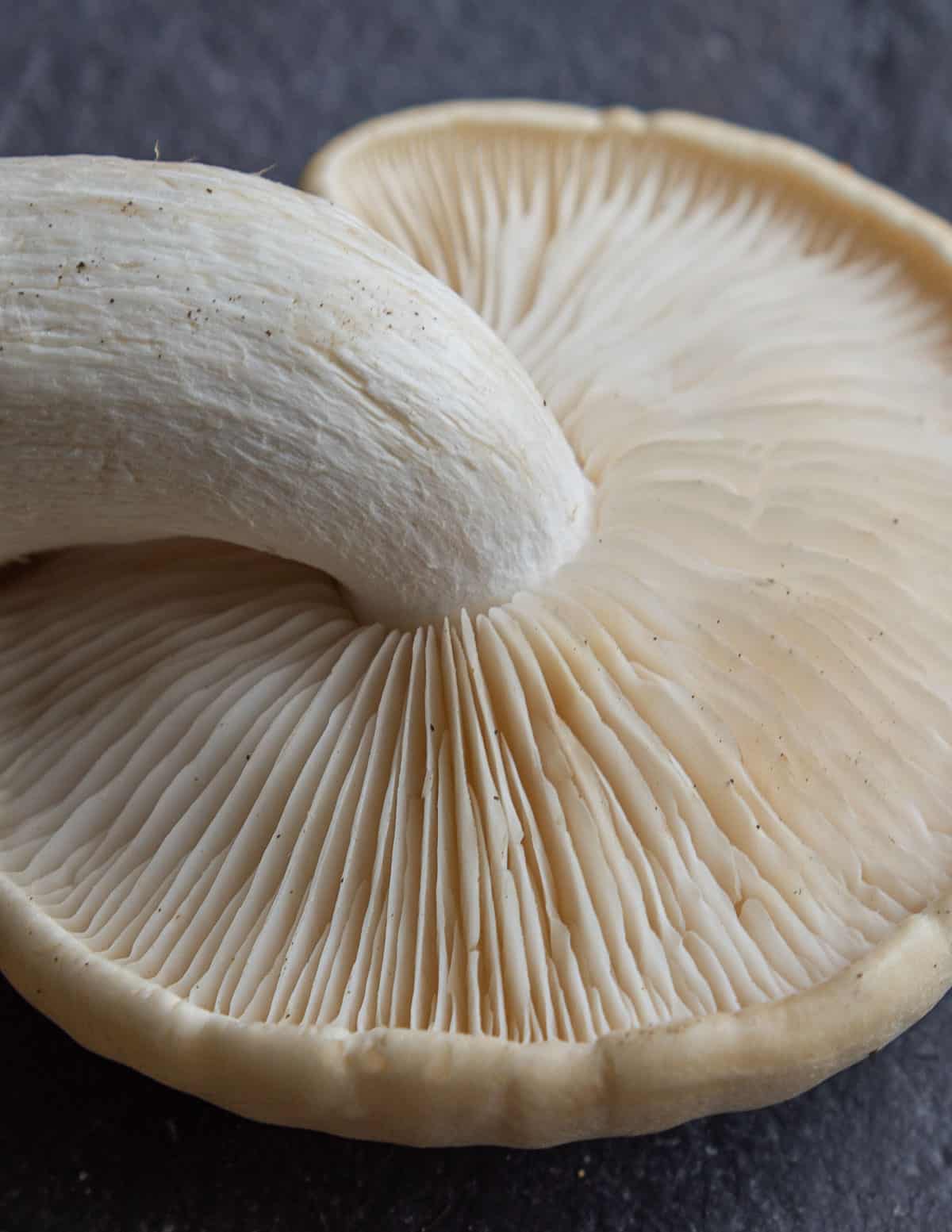 Season and Habitat
When the nights start to get cool in the Midwest around September and October the elm oysters will appear, although they can also be found occasionally in the summer. They're one of the last mushrooms I'll harvest for the season in Minnesota and Wisconsin, along with blewits, hen of the woods, matsutake, and the occasional black trumpet.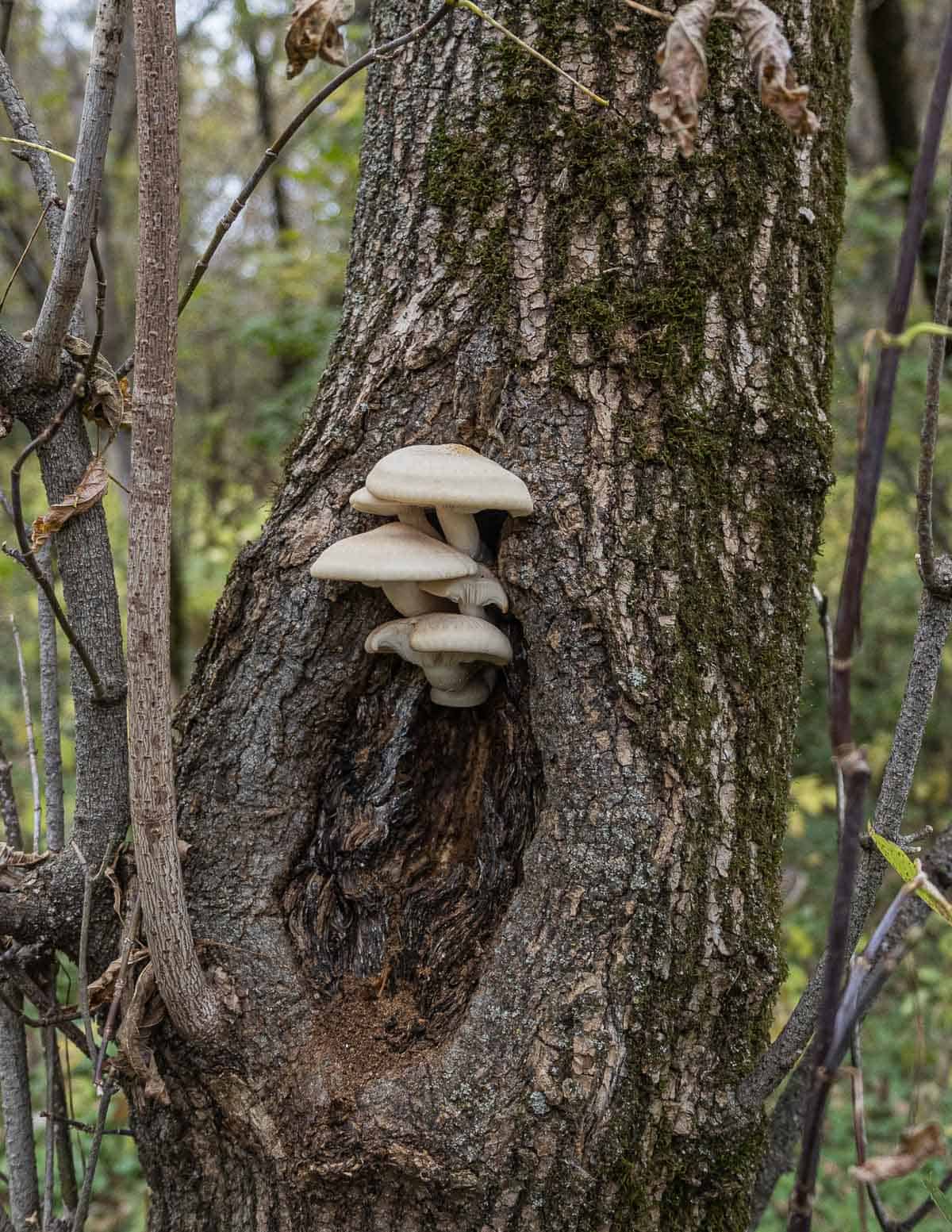 To find them, you'll need to be in a deciduous hardwood forest in the fall with elms, boxelder trees, or both. Maple sugar bush forest are dependably good. When the mushrooms start to appear they can seem to be everywhere, growing high up in the trees, often out of reach.
Elm Oyster Look-Alikes
Elm oysters have no poisonous lookalikes, making them ideal for beginning foragers. There's a few other mushrooms that look similar, but they're easily separated by looking at a few characteristics.
Veiled Oyster (Pleurotus dryinus)
Probably the most similar to H. ulmarius I've seen, the veiled oyster is a very firm oyster mushroom that can also be found in the fall growing on oaks and beech trees. It's also edible and fine, but more chewy. I prefer H. ulmarius in the kitchen, personally.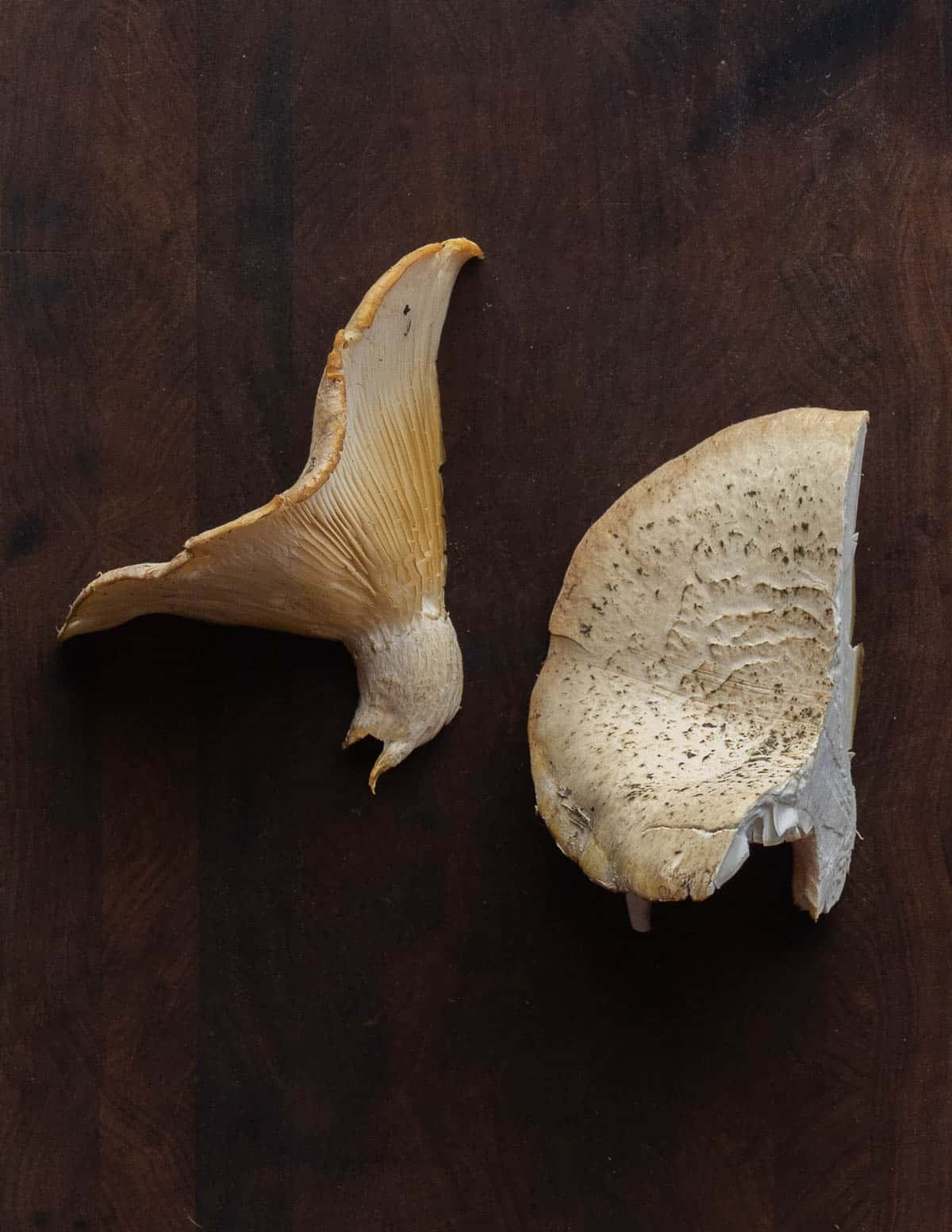 Aspen Oyster (Pluerotus populinus)
The most common oyster mushroom I see, the aspen oyster is nearly identical to oyster mushrooms you'll find at the store. They're easily separated from H. ulmarius in that, as their name implies, they're found specifically on Aspen trees.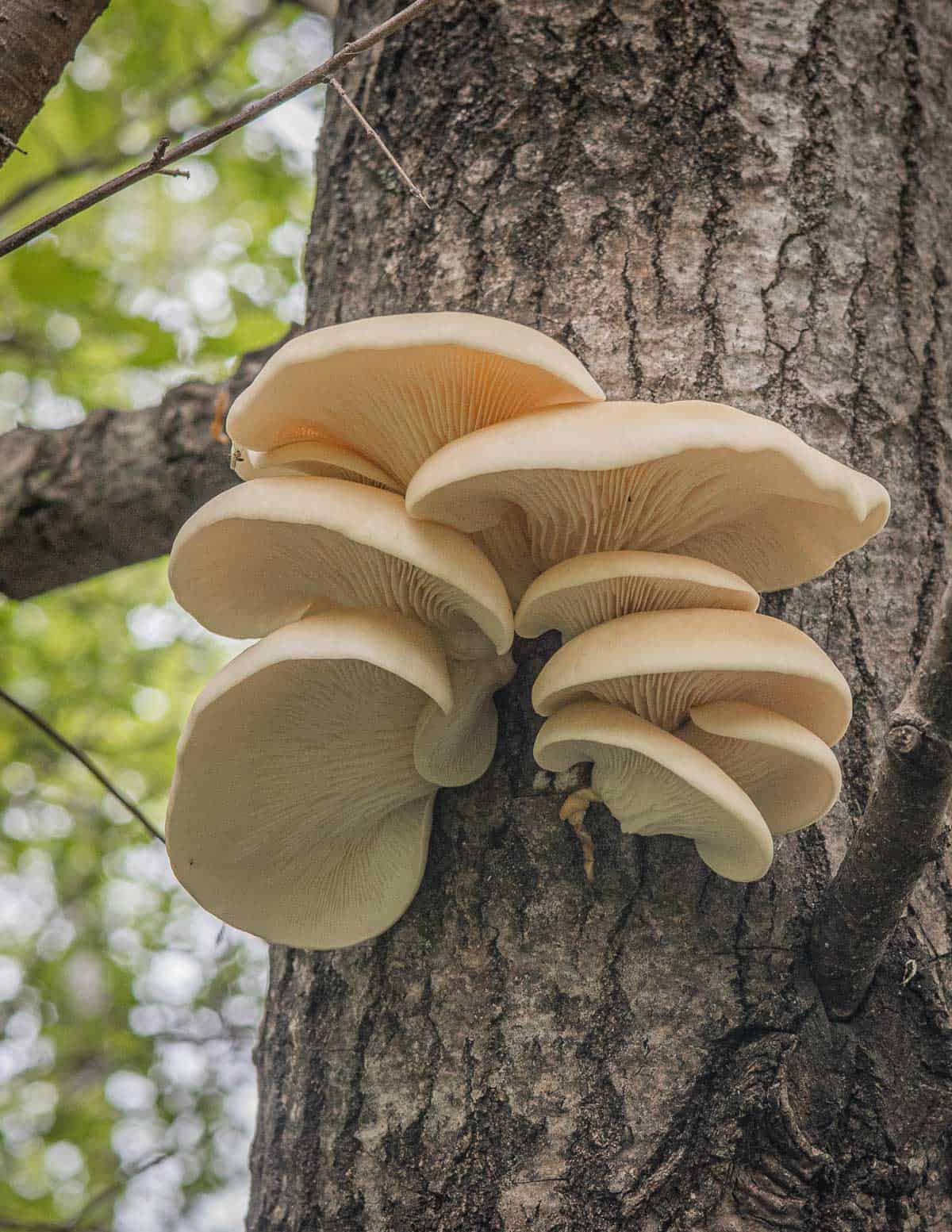 They also tend to grow clustered, as in the image above, where H. ulmarius is typically singular or in small groups.
Angel Wings (Pluerocybella porrigens)
The angel wing resembles oyster mushrooms in that it's a white mushroom that grows in trees with gills. But, it's easily separated from all other mushroom here in that it has a preference for growing on coniferous trees, not deciduous. It's also flimsy and brittle compared to all the species described above. It's edibility is debated, but it isn't dangerous.
Volvariella Bombycina
Another white, edible mushroom that grows from trees. The Silky Rosegill Volvariella bombycina can occasionally resemble H. ulmarius but are easy to tell apart from their tell-tale volva at the base of the stem. They're also much more brittle than any Hypsizygus or Pleurotus species.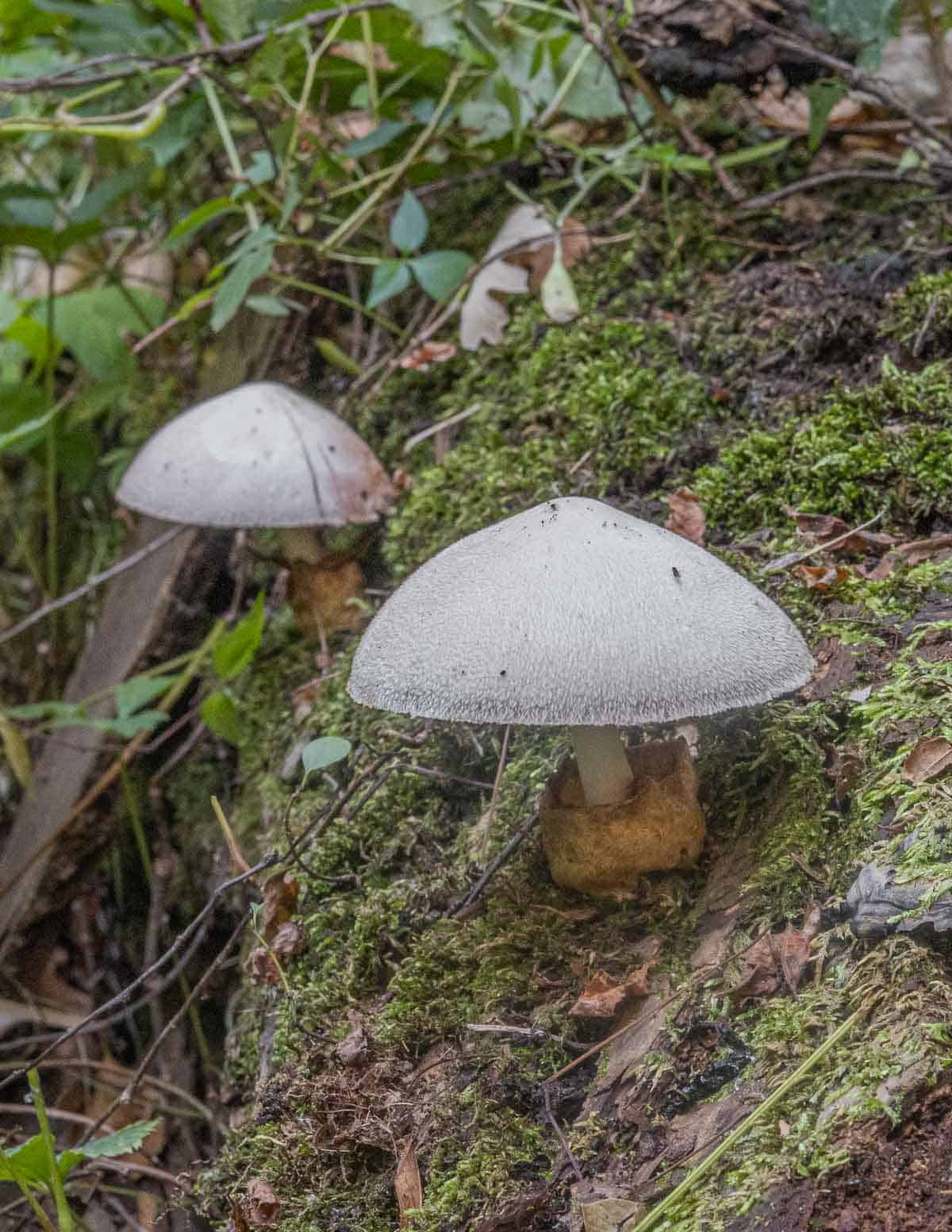 Harvesting
Finding these mushrooms is easy but also are unpredictable. I've never said "I'm going to pick elm oysters today". Remember to look up at trees as well as down at the ground when you're on a hike after the first dip in temperature of the year.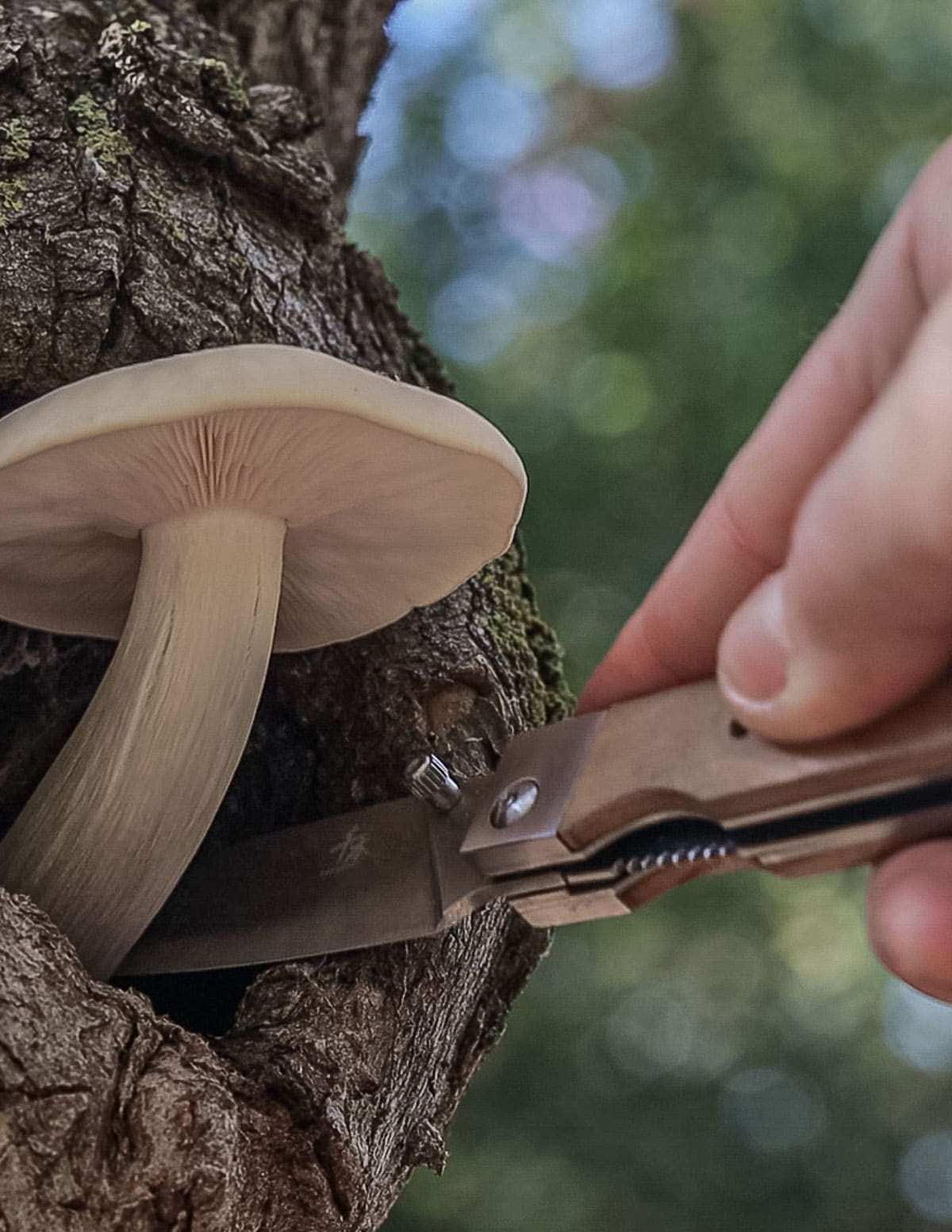 Look for young, pure white mushrooms that are firm to the touch. Pluck or cut them from the tree. If it's a warm fall, make sure the cap is firm and not soft, which can indicate the presence of fungal gnat larvae.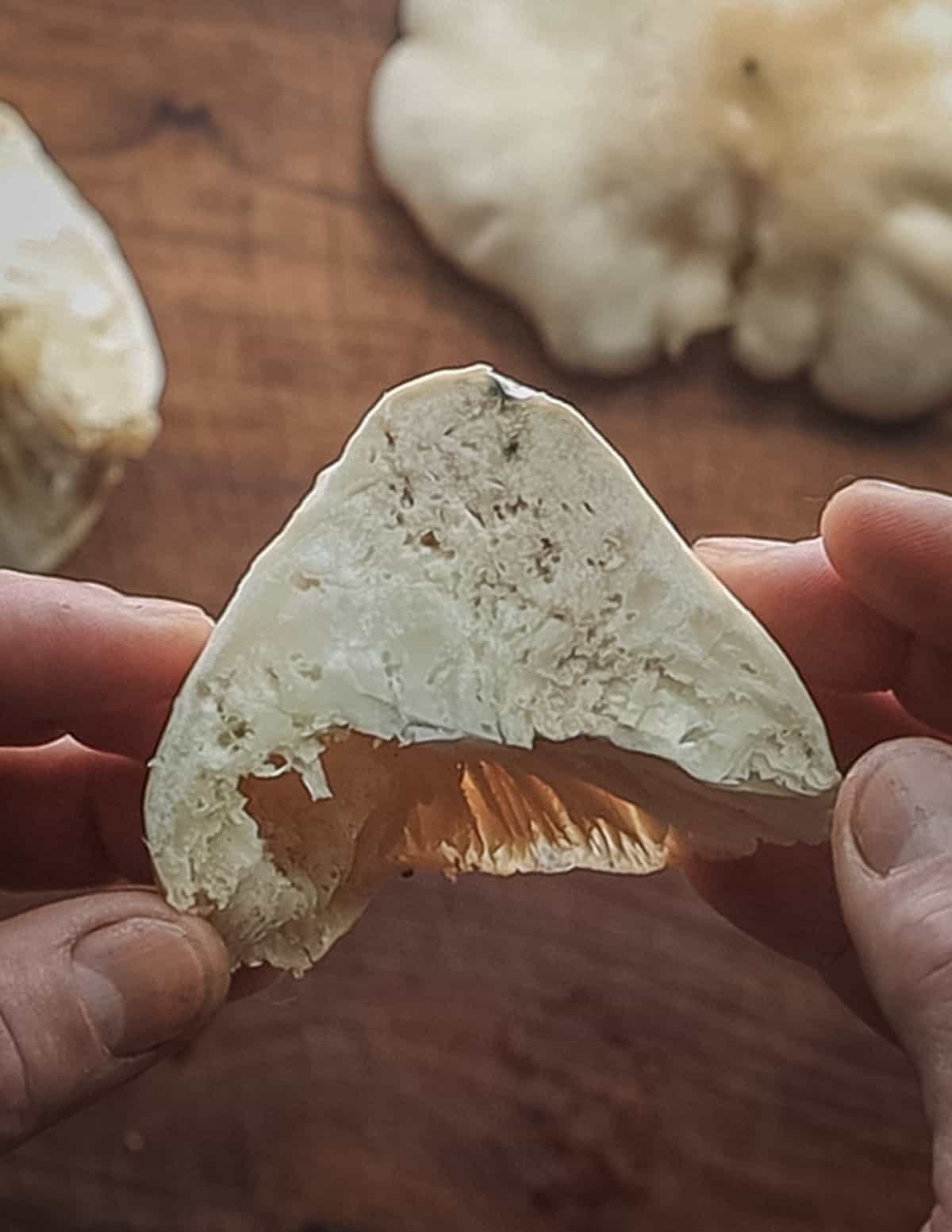 They're typically very clean and need no cleaning besides a gentle brush to remove scraps of bark or debris. Cut off the hard, inedible stem and discard, or add it to a soup stock.
Cooking
These mushrooms are edible and good, although I feel they lack the deeper, nutty flavor of true oyster mushrooms. Here's a few examples of how I like to cook them.
These are often heavy with water, so a dry saute can be one of the best ways to cook them. I demonstrate this in the video below.
Dry sauteed and cooked golden brown before adding to a dish.
Cut into large chunks, they make a great substitute for meat or potatoes in dishes like mushroom curry and stews.
Use them in any recipe that calls for oyster mushrooms, especially things like stir-fry where they'll be seasoned with a flavorful sauce.
Mix with other fall mushrooms for a contrast of flavor and texture.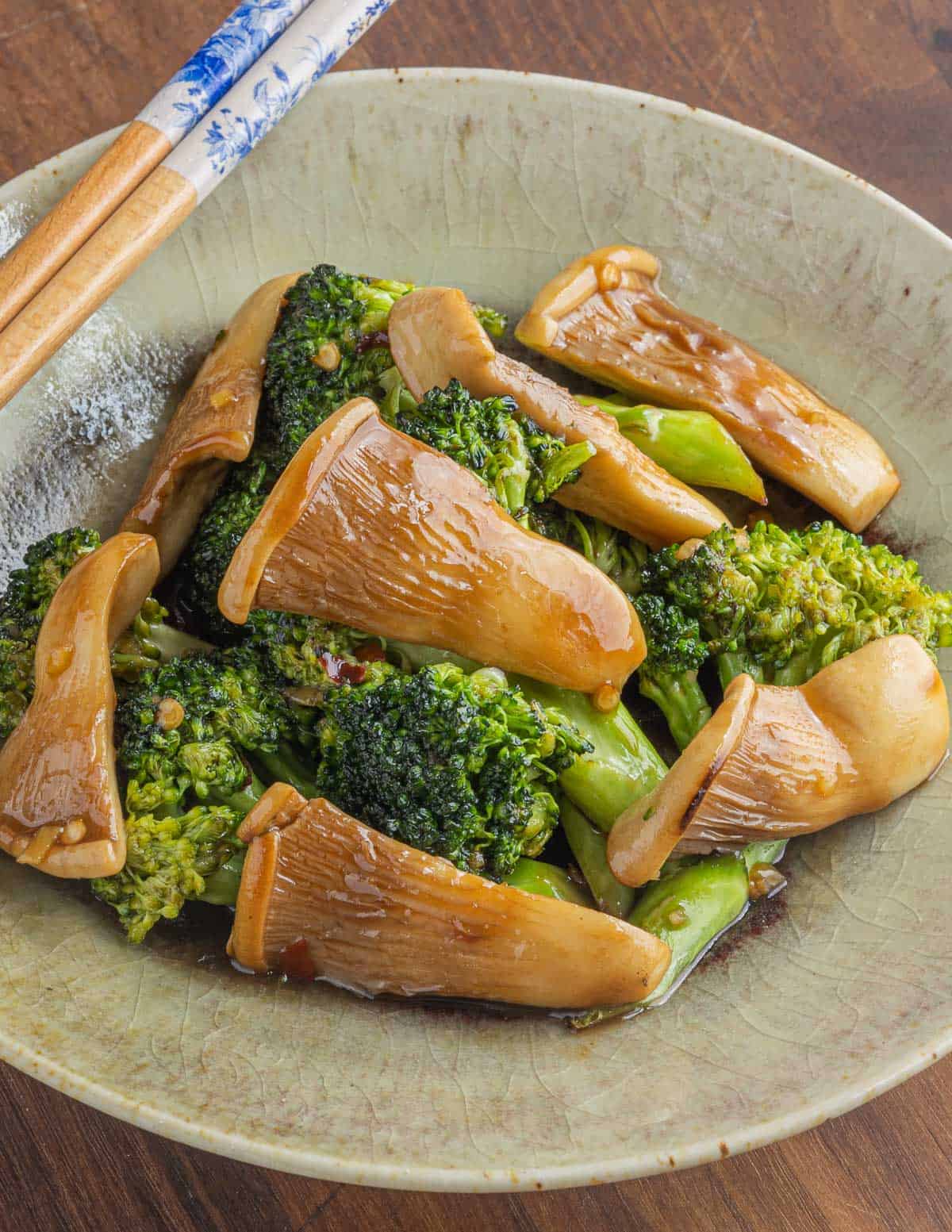 While rare, some people may be sensitive to the these. My grandmother complained of loose bowels the first time she ate them but it's uncommon and these are generally regarded as a very safe mushroom.
Preserving
The stems can be removed and the mushrooms thinly sliced and dehydrated for adding to winter soups and stews. They keep a decent texture after rehydrating, especially for long-cooked dishes you might make in a slow cooker.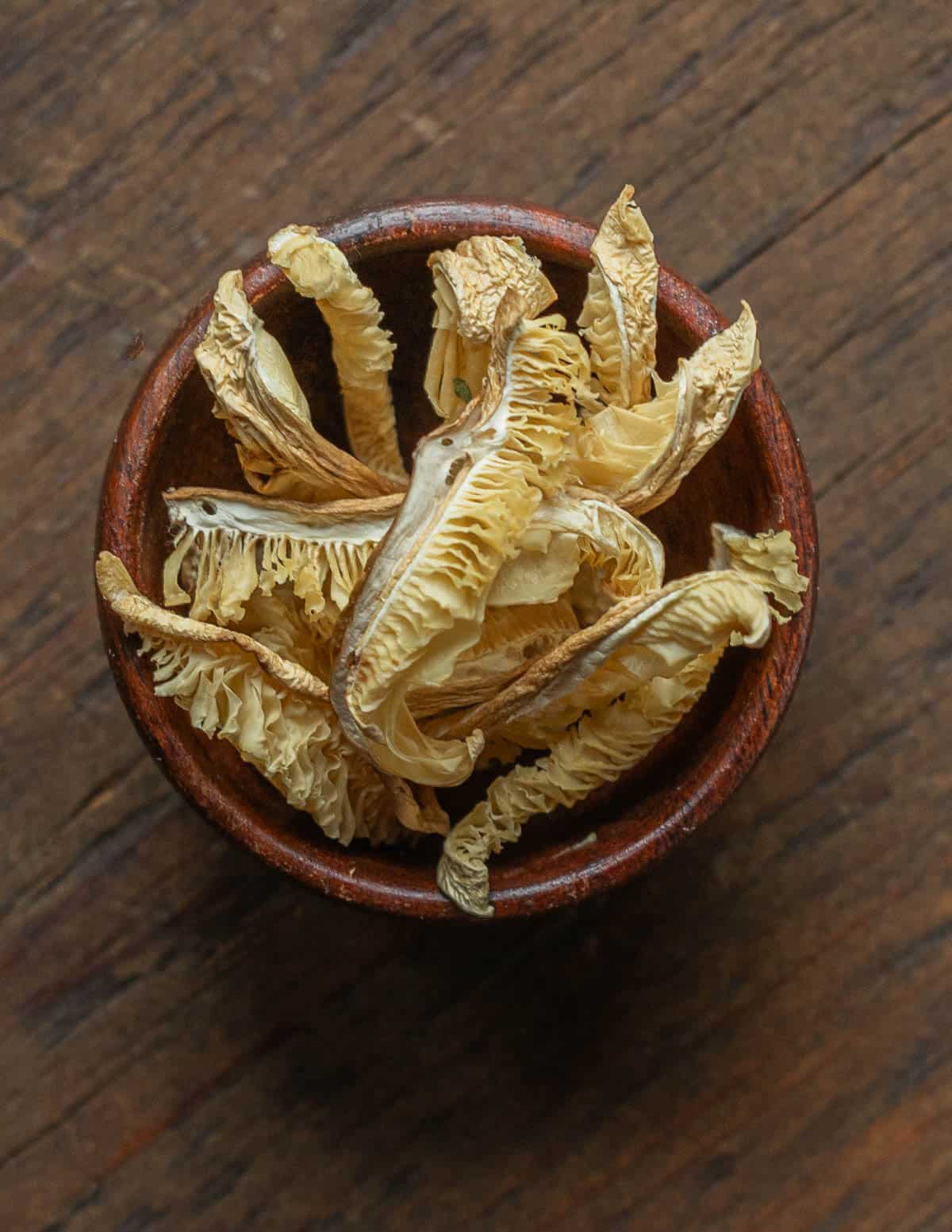 They can also be cooked in butter or oil, seasoned with salt and portioned into zip-top bags and frozen like most other mushrooms. Pickling works fine too.
Since I usually have plenty of other mushrooms to cook in the fall, I generally just eat them fresh or dry some to use for winter soups like my Italian dried mushroom soup.