In our era, nose-to-tail eating and honoring the whole animal is a dying art, and, even among those who occasionally eat organ meats, brains are a one-off, and occupy a curious place in the hierarchy of organ meats. For the culinary purposes of this post, I'm only speaking about brains I've eaten: pork, lamb, goat, and beef.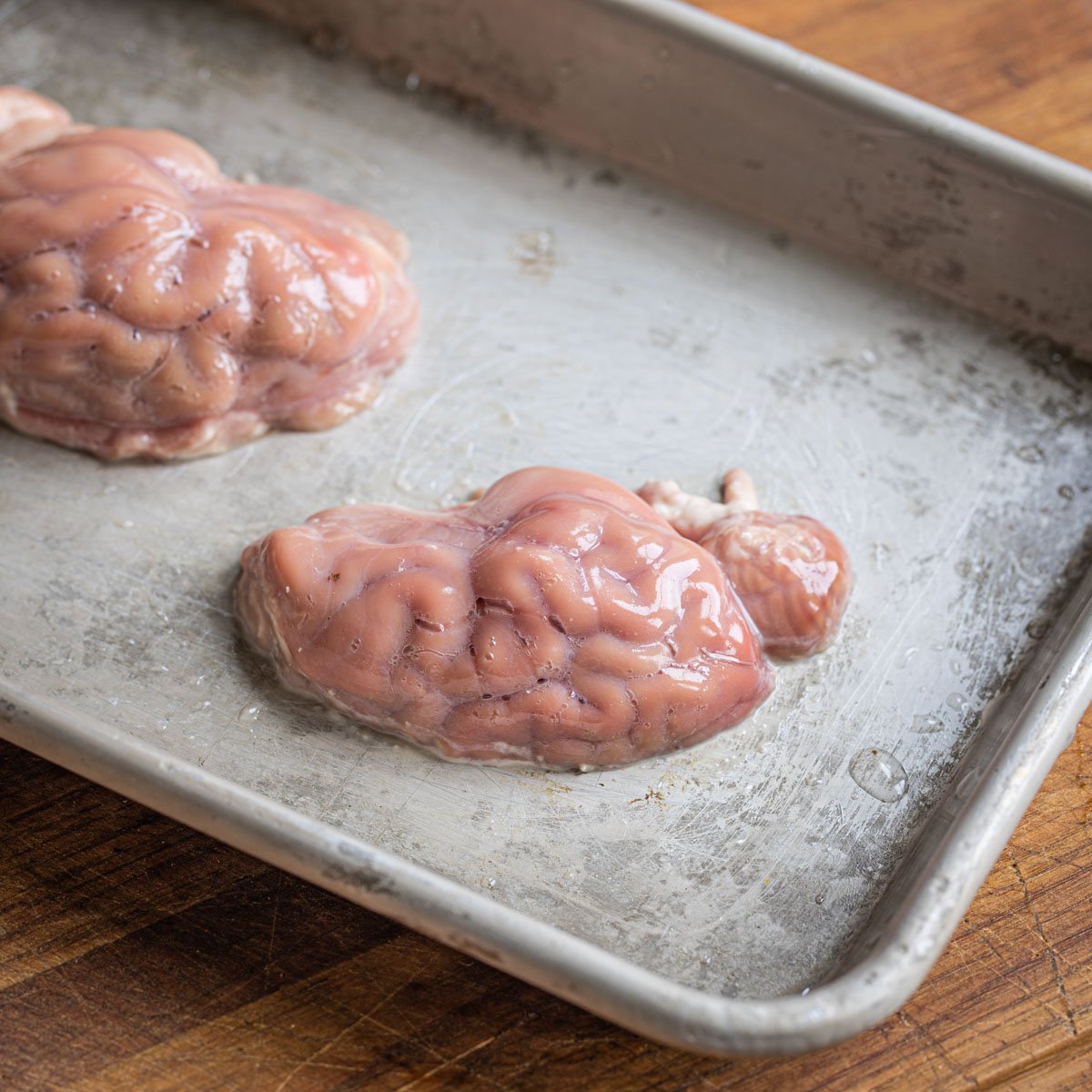 Compared to most people, I eat a lot of offal and organ meats, partly because as a chef, I enjoy the challenge of cooking them. Tenderloin? Prime rib? I love them, but to me, they're mostly a product of proper heating.
Cooking organ meats, many that would be thrown away (at least in the Western World) is culinary alchemy, and a test of skill. Turning trash to treasure is true cooking.
Brainphobia
Plenty of people will tell you they have family members that like the occasionally liver and onions, a smaller percentage might like steak and kidney pie. Grilled venison heart is a rite of passage plenty of deer hunters still enjoy.
But, brains have such a strong cultural stigma (at least in America) that even most people I know that eat other, more common organ meats will visibly cringe or laugh nervously at the very suggestion of eating them.
My hunch is that part of the reason most people (I include myself up to my mid 20's here) regard brains with the prejudice they do is because brains are inherently a different type of organ than the other commonly eaten offal. Kidneys, liver, and even sweetbreads, (glands from around the throat or heart that taste similar to brains), are all inert in that they're an organ with a singular purpose controlled by the brain.
I think, at least partly on a subliminal level, people are scared of eating brains as, in some way, they seem represent eating a consciousness, or a soul, as opposed to a simple chunk of muscle. In addition, prion diseases like the mad cow scares of the 80's and 90's in Britain understandably haven't done much to help the cause.
You're here to learn the dark art of brain cookery though, so I'm going to page through the grimoire and show you my process, starting with the intimate technique of how to cut a skull open to get brains.
Getting your hands on a whole head is probably the only way you're going to get at what's inside, unless you call and request very nicely from your local butcher, hog, beef, or lamb farmer, which is a good alternative to doing it yourself.
1. Cut open a skull with a reciprocating saw
First, you need to cut the head in half vertically with a saw. For home butchery, an electric reciprocating saw or Sawsall is what you want it will take a minute or so, but it's far easier than a hand saw, which is difficult, and messy.
In a butcher shop or restaurant, large bandsaws will cut the head in half in seconds—another reason you might want to kindly request someone split a pig head for you. Don't forget that a whole head means you can make headcheese, too, at least with pork.
2. The Importance of Soaking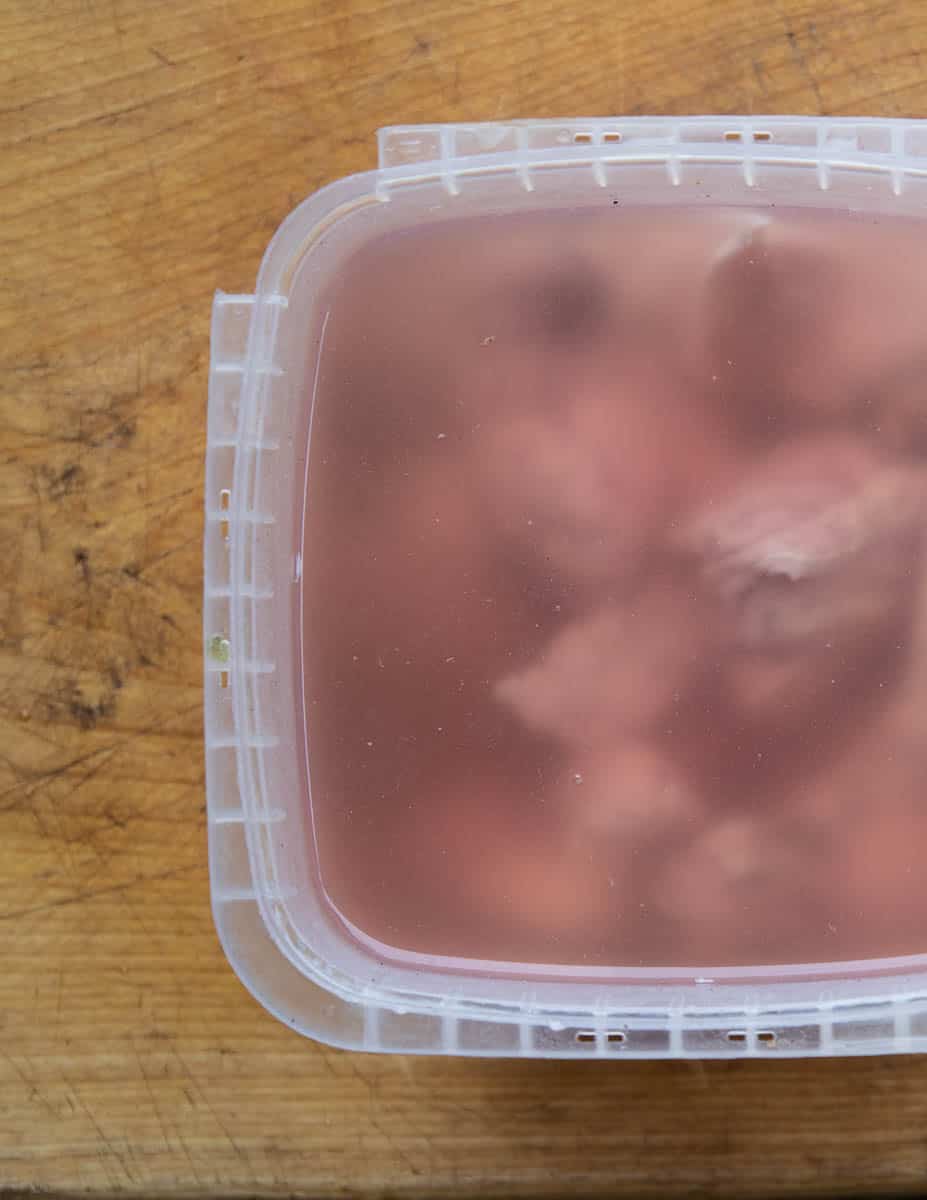 Most recipes will call for brains to be soaked in water or milk before cooking, but often don't mention why. The reason is to purge them of blood, which will mellow the flavor, as keep a better color. Typically for me it takes 12-24 hour to purge brains of blood, although it can probably be done quicker if you change the soaking liquid more frequently.
Second soak to add flavor
After purging them of blood, I might soak them in a flavorful liquid like stock, milk scented with nutmeg, or water with salt and a splash of acid like vinegar or citrus. This is where you can begin to layer flavors, and it's a great technique for lots of offal and organ meats—not just brains.
3. Poaching
Once the brains are soaked, you could cook them fresh, but at least to start, especially if you're serving them to others, I recommend par cooking them to set their shape, making them easier to hide in things, and add layers of flavor.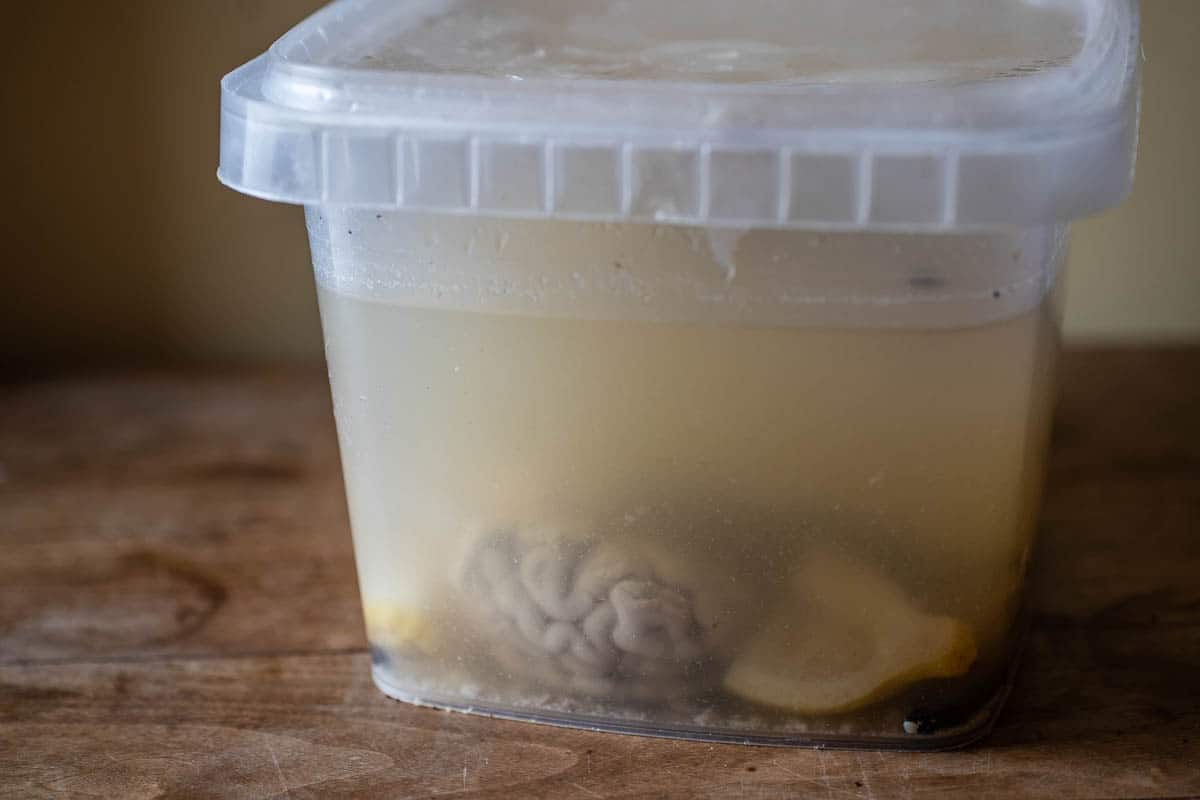 Next, the brains are poached in liquid, in my world this is typically with water, salt, bay leaf and lemon peel, although milk or a dairy mixture can be good too. After the brains are cooked, about 20 minutes or so, they're cooled in their liquid, then refrigerated.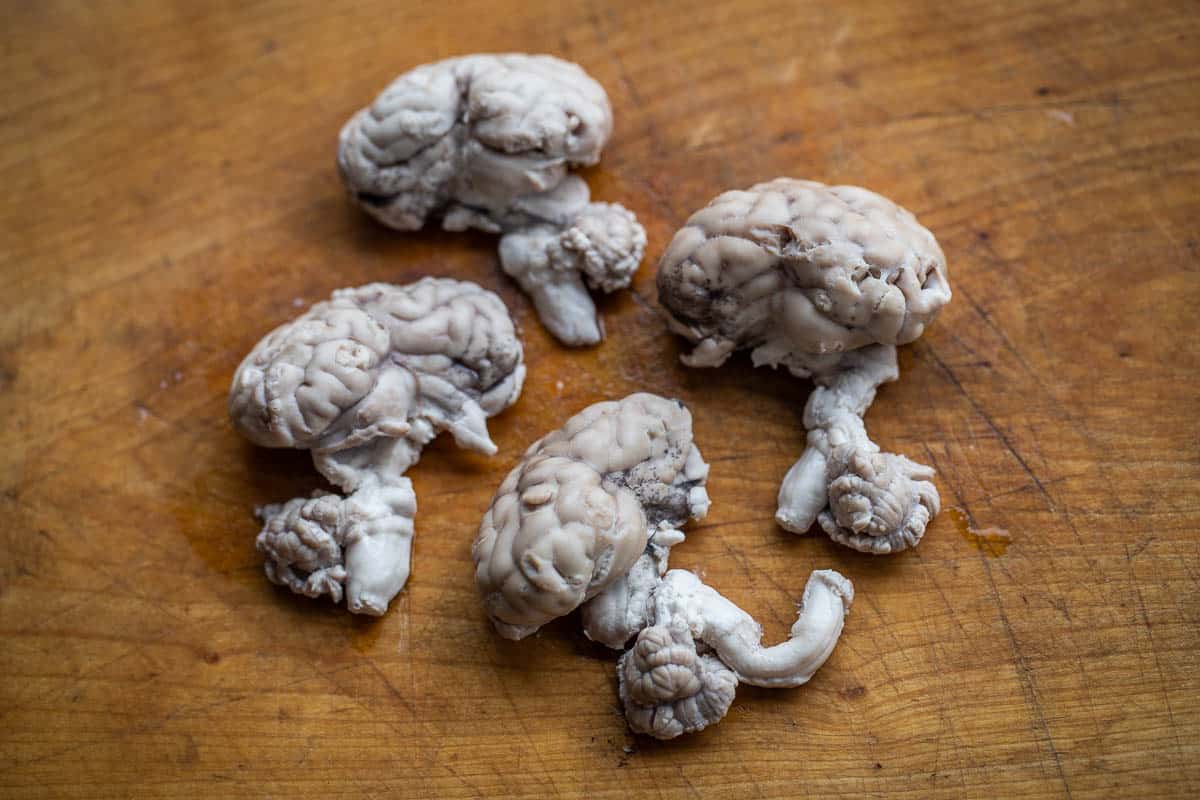 4. Cooking (reheating)
After poaching and chilling comes the fun part: cooking, or reheating as the case may be. After cooking, brains will be firm, which makes them easy to handle and cut into attractive, evenly sized pieces. As they're heated, the brains will relax, getting delicate and creamy, a bit like fatty, semi-soft cheese.
Poultry Brains
Eating the brains of wild poultry isn't recommended in the United States (I can't speak to anywhere else) but the farmed partridge brains below were delicious. Serving small birds like this used to be an honorable (and expensive) way to serve poultry in fancy European restaurants.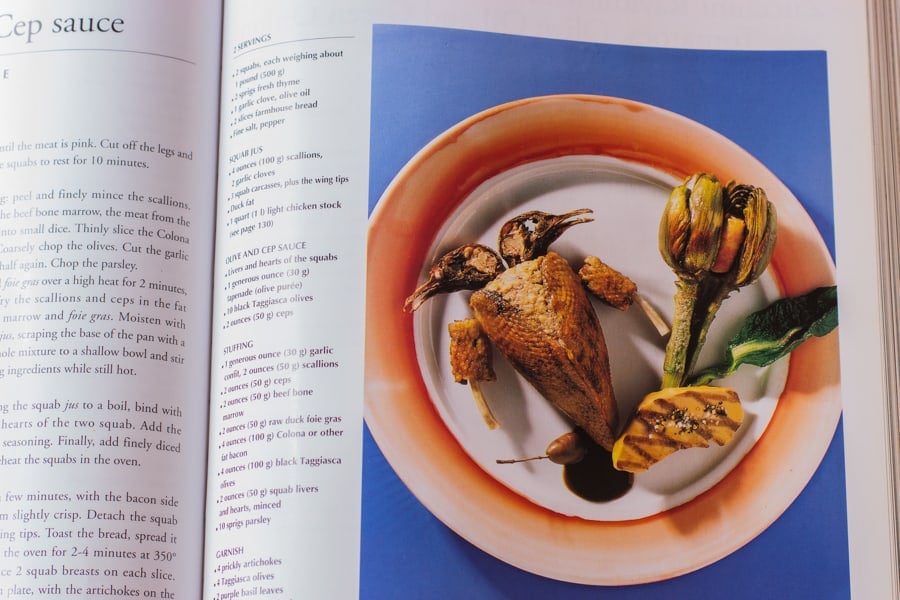 After roasting, the head is crisp and easily sliced with a sharp paring knife for the diner to pick out the meat. Woodcock was said to be particularly good.
Marco Pierre White, one of the chefs who taught Gordon Ramsay, serves it up like that, along with a healthy dose of kitchen noir in his first book—a chef cookbook cult classic in the vein of Anthony Bourdain.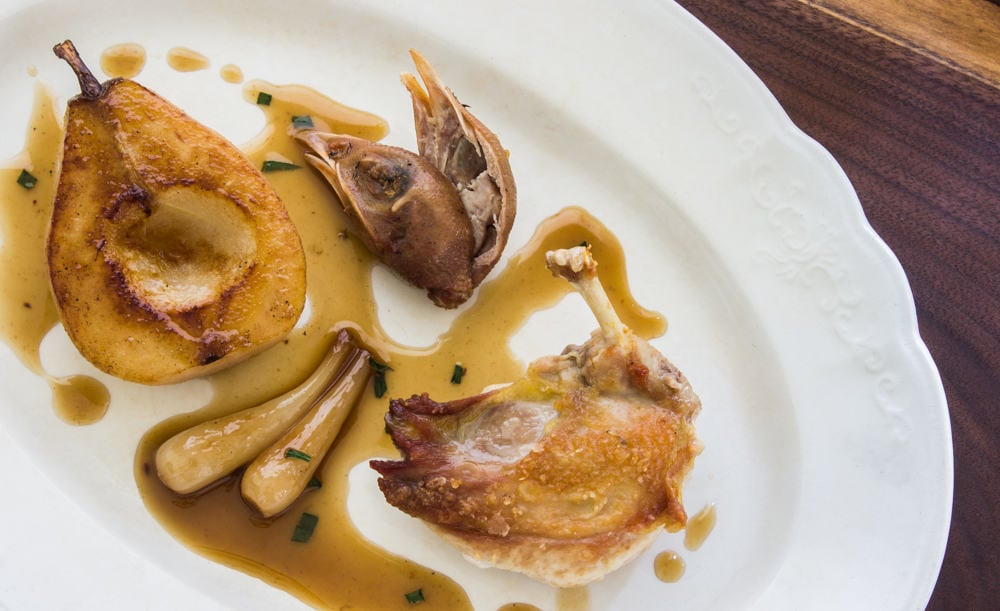 Brains You Can't Eat
It would be remiss not to mention the brains that shouldn't be eaten. Some places may have restrictions on the age of animals and other things, and I can't speak to where you live, I do know 3 that are pretty certain though (if you have possible additions, leave a comment or send me a message).
The reason for caution, and I'm just covering myself here, don't let it deter you, is prions. Prions can cause neurogenerative diseases (mad cow and others) and, they're freaky. Don't eat these brains.
Venison
While it might be safe in non-CWD areas, it's nothing I would mess with.
Squirrel
Once a delicacy in the American south, eating squirrel brains has caused prion diseases in humans just like mad cow.
Human
In Papua New Guinea a grisly funeral ritual is reportedly linked to another neurodegenerative disease called Kuru. I'll stick with pork brains.
Tips For Cooking Brains
Washing and soaking brains also helps ensure there's no bone fragments.
Bay leaf and lemon are two of the strongest partners I recommend for a delicate flavored dish.
Strong flavors like curry or harissa can work with brains too, where they become submissive and more important in a textural sense.
Play on the soft texture. Brains are a natural for ravioli filling with cheese, scrambled eggs, or other, similarly textured things.
Breading and frying never hurt anything.
More
If you like offal, make sure to read How to Cook Rocky Mountain Oysters.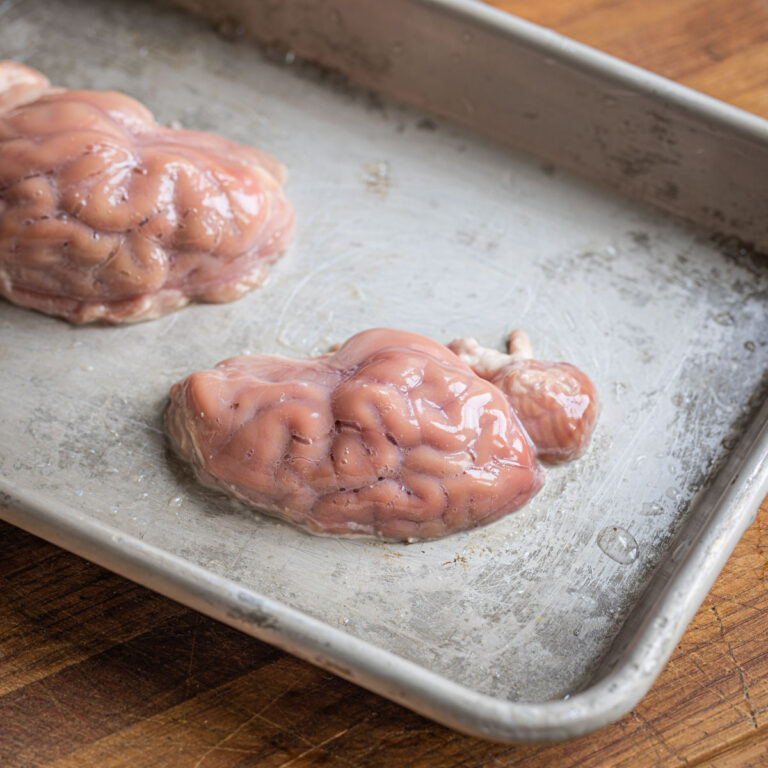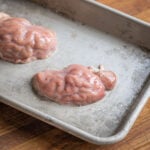 Print Recipe
How to Remove Brains From A Skull
A short video of how I remove brains from a skull using a reciprocating saw.
Equipment
1 Reciprocating saw

1 cinderblock or other heavy weight

for stabalizing the head
Ingredients
lamb or goat heads

as needed
Instructions
Stabalize the head so that it will not move when you cut it with the saw. In the video I demonstrate this by putting the nose of a sheep head into a cider block. Use what you have, just remember to be careful.

Starting at the top of the skull, cut the head in half vertically. Remove the brains with a spoon, rinse clean and refrigerate or freeze.
Notes
Goat and lamb will be the easiest to work with here, followed by pigs. 
Recipes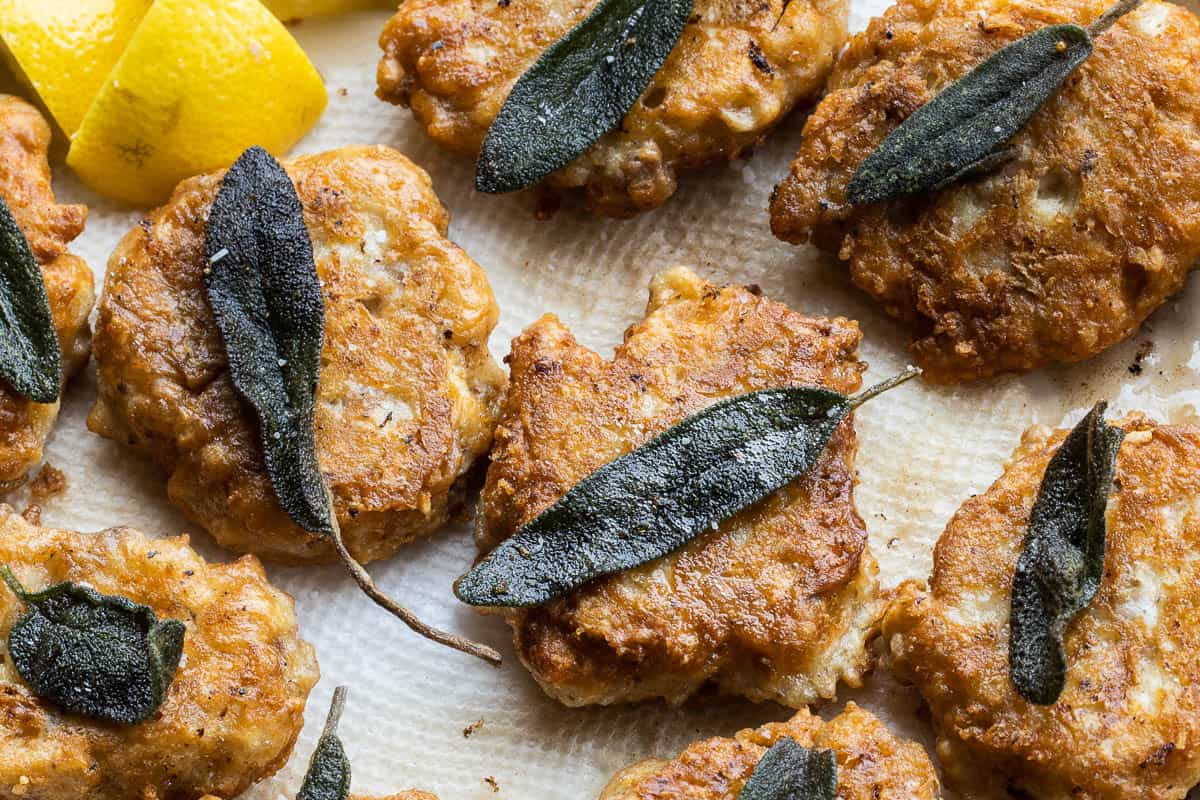 There's a reason this is at the top. If you're new to brains, start here. No one will suspect a thing.
Brains are good cool too, as you might have chicken salad. The pepper confetti is a great trick here: even if you don't feel like brain salad you should take a peek and remember that.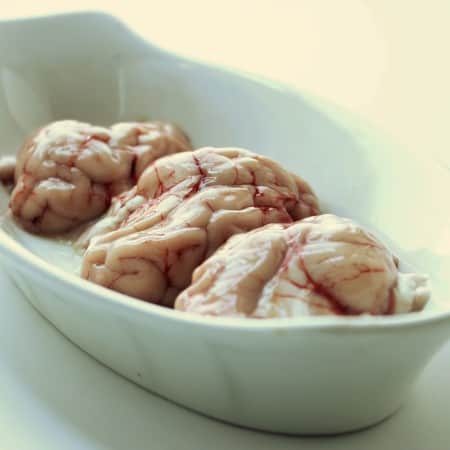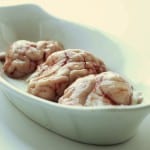 Print Recipe
Simple Brains a la Creme 
This was the first recipe for brains I was ever taught to cook by a chef. I remember us serving it to a mother and daughter table who requested and all organ meat tasting menu by themselves. That's one way to impress the kitchen!
Equipment
1 2 quart container

for brining and soaking
Ingredients
Brains

2-3 oz pieces per person, pork and lamb are the most common I see

Chopped tarragon

chives, chervil, and parsley

Kosher salt

to taste

Unsalted butter

a few knobs

Splash of white wine

Milk

as needed for soaking

All purpose flour

for dredging

Slices

of good toast

like brioche, spread with butter and freshly toasted in an oven, as needed

Finely diced shallots

a tiny handful

heavy cream

¼ cup per person
Instructions
Whisk enough milk to cover the brains by 3x their volume with salt, just until you can taste it. Immerse the brains in the salt milk, then allow to sit overnight.

The next day, drain and rinse the brains and pat completely dry. If you can remove the thin membrane, do so, but if it seems to tough, or you can find it, don't worry, I don't find it offensive, but the brains may curl a bit more as they cook.

To cook, heat a pan with butter until lightly browned, dredge the brains in flour, tap off the excess, and fry golden on each side.

Add the shallots, season lightly with salt, then deglaze the pan with the wine, cook down by half, and add enough cream to make a good sauce, enough to completely coat the brains, and then some.

Simmer the brains for a bit in the sauce until lightly thickened, then whisk in a tablespoon or two of butter, then the herbs and lemon juice. Finally, double check the seasoning one last time, adjust as needed, and serve on top of thin slices of toasted brioche.
Notes
Pork and lamb brains are the most common I see for purchase, or more specifically, by request.