Rocky mountain oysters are the original sack lunch, and a regional delicacy of the Rocky Mountain region and the American West, as well as parts of Mexico and Canada. They're an organ meat that's underappreciated, sure, but considering what part of the animal they come from that's easy to understand.
As a chef trained in whole animal butchery, I use the whole animal. For me, eating nose-to-tail is the only logical thing to do. Here I'm going to share with you everything I know about harvesting, processing and cooking this special organ meat.
Background
They're best known as Rocky Mountain Oysters, but, depending on the location they may go under different names like bull fries, bull's eggs, Montana tendergroins or just testicles.
Even so, they're a local delicacy with a unique flavor still served in historic saloons, and an important part of American cowboy culture. There's even annual testicle festivals in North Texas, and Rocky Mountain Oyster day in Colorado.
Laugh all you want at the idea of communal nut frys and testy fests, but as long as they're prepared correctly these can be a delicious novelty dish. They're also one of the most inexpensive sources of food I know of, as pounds of bull testicles will cost about $4.99 each.
Full disclosure: I typically eat lamb fries as I have access to plenty, but the method for preparing and cooking here will apply to any similar animal.
Every animal tastes different
I've eaten pork testicles, as well as beef, goat, boar, lamb, duck and venison, and one thing I've learned is that some are an acquired taste, but not all. Goat, lamb and boar have a strong gamey flavor, but pork and beef are mild, making them the best ones to start with if it's your first time, especially with a side of cocktail sauce or horseradish sauce.
Texture
The texture is one of the things that makes fries special. After your first bite, you'll notice they're meaty and firm, but soft, with a texture similar to a fine sausage or a hot dog.
If you or members of your family don't like offal like liver or kidneys, the firm texture makes these a good candidate for introducing people to offal, especially if you bread and fry them golden brown, although smoking is probably my favorite.
Preparing
Typically testicles are harvested from young bulls, spring calves or rams by cutting off the entire scrotum with a sharp knife. Ouch.
I butcher animals myself, so my pictures illustrate more of the process than others will. The only thing that's been done to the lamb testicles you'll see here is removing the furry scrotum after butchering, which peels off easily.
Most testicles are going to come to you with the outer membrane removed. If all you have is the inner membrane attached, all you have to do is make a thin cut in the outer membrane, then peel it off to reveal the meat after par cooking as I describe below.
Par cooking
Depending on what you want to do with your tasty testes, there's a variety of ways to cook them. Some can be peeled raw, but they can vary, and I've had some that were impossible to trim without cooking first.
To make them easier to handle, I par cook testicles by pouring boiling water over them and letting them cool, which tightens up the outer membrane just enough to make it easier to peel while leaving the meat raw. If you want traditional Rocky Mountain oysters dredged in a flour mixture and fried, try my method first, then pass the hot sauce.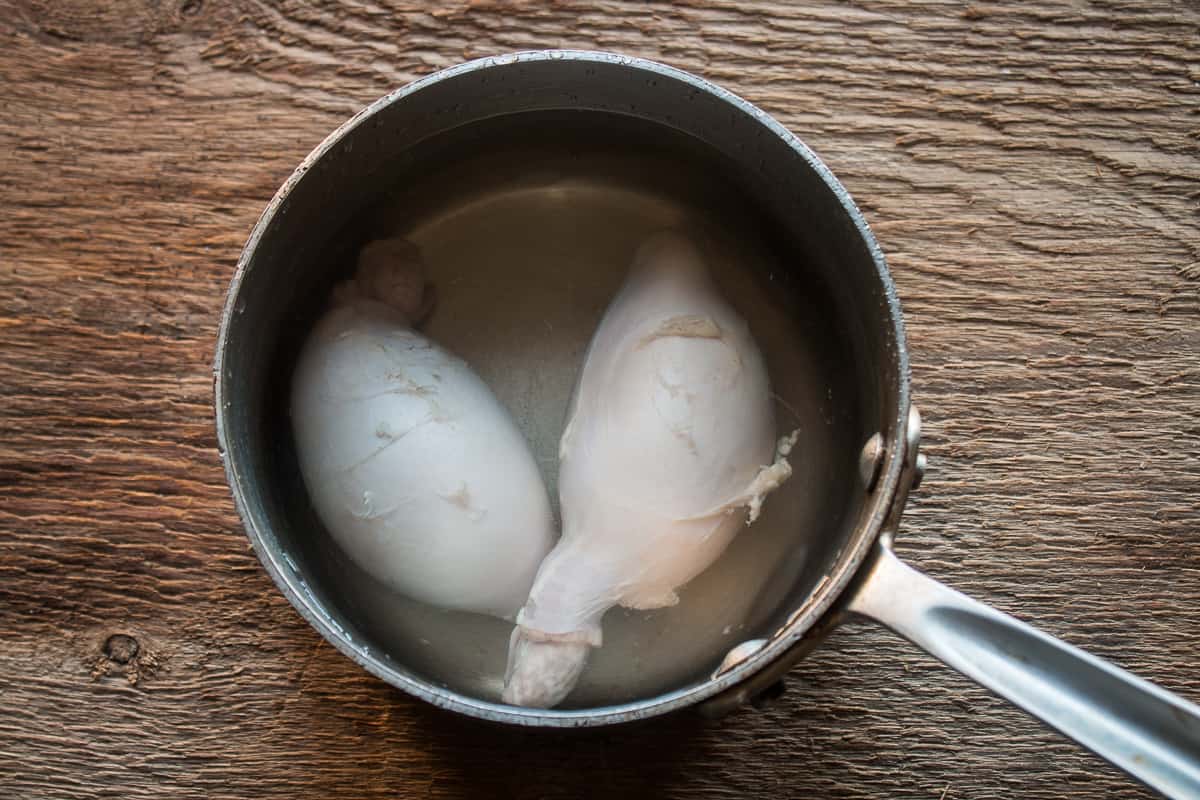 Removing the membrane
If you bought your fries, they probably won't have the thick membrane pictured below, so you can skip to par-cooking.
Removing the thin, inner membrane
Revealing the inner meat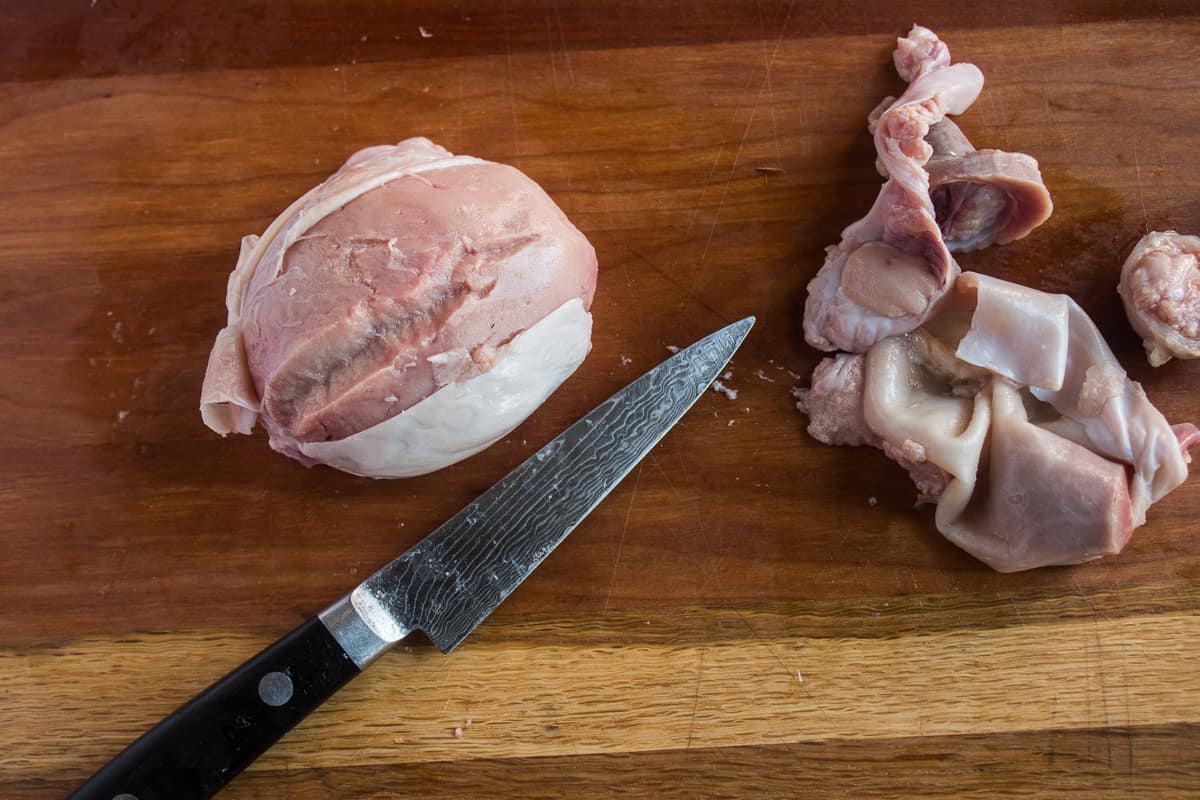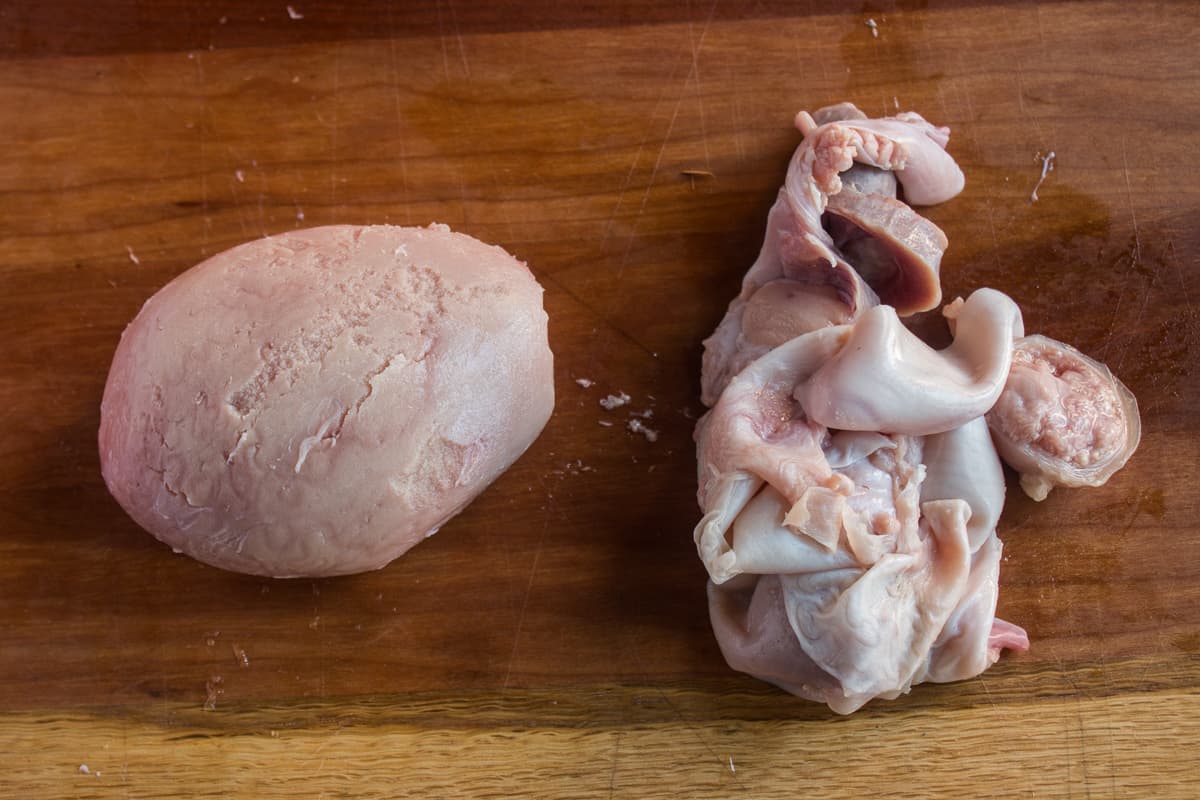 Smoking
Breading and frying is the most common recipe, and, while I like deep fried food, there's really no skill in it. Smoking your fries is a little more work, but it will shock you with how mild, tender and unique they are. Everyone loves smoked meat.
Soaking in the brine before smoking calms the flavor, which can be strong depending on what kind you have. In fact, it makes the flavor so mild most people won't know what they're eating. If I don't think people are ready, I just say it's ham. Put some slices out with cheese and cured meats and watch them disappear! If you want to try that, see my smoked rocky mountain oysters.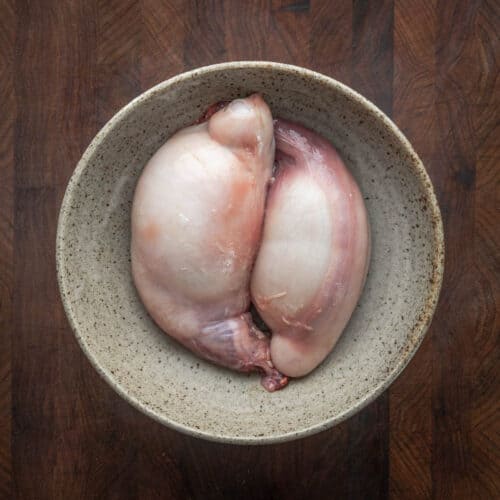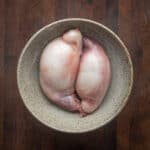 Print Recipe
How to Prep and Clean Rocky Mountain Oysters
Par cook your testicles to make them easier to peel.
Ingredients
rocky mountain oysters from lamb, beef or pork

with outer sheath attached

Milk or water

optional
Instructions
Soaking (optional)
A soak in milk for a day or two, or better yet, a ham brine for 3-4 days, can really help the flavor. To soak the testicles, just submerge them in milk or water, changing it occasionally for a day or two before cooking.
Par cooking
Put enough water to cover your testicles in a small pot and bring it to a simmer.

Turn the heat off, then put the testicles in the hot water and start a timer for ten minutes.

After ten minutes, remove the testicles and cool until you can handle them.

Put the testicles on a cutting board and cut the ends off each one.

Carefully remove the thick outer membrane (if present) cutting where needed.

Make an incision in the thin inner membrane, then carefully peel the membrane back to reveal the inner meat.

From here, the testicles can be cut into slices, breaded and fried, or cooked however you like. (See note on smoking below).
Notes
Note that for brining and smoking (by far the most popular treatment I use for these) I leave the thin, inner sheath on for convenience, removing it before smoking.