Fries, rocky mountain oysters, eggs, cowboy oysters, balls, or gonads, whatever you call them, the technical name is testicles, and if you're here, you're probably looking for a way to eat them. Congratulations, because this is hands-down the best recipe for rocky mountain oysters I've ever had--and I've eaten plenty.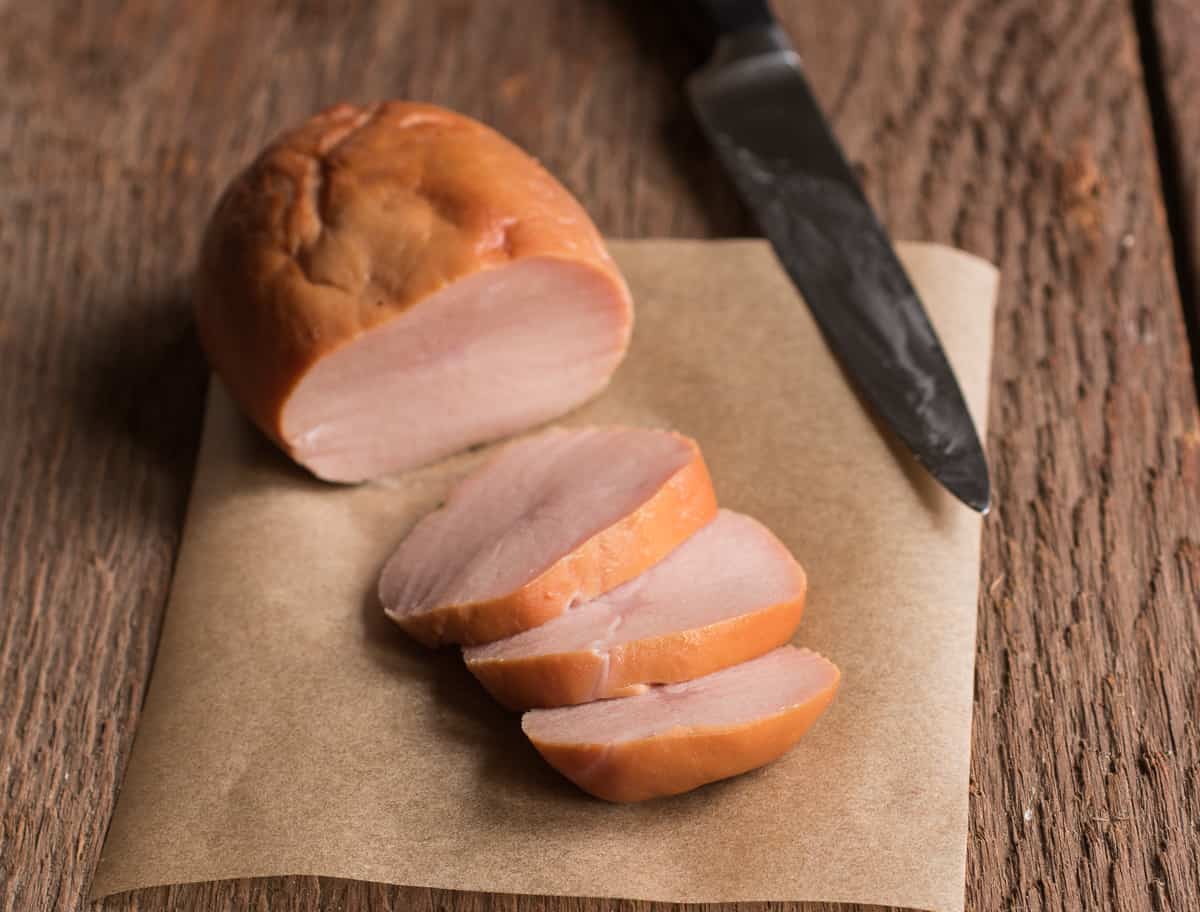 The first ones I had were from wild boar, and they turned me off for years. All that changed a few years ago when I started working with a lamb and goat farm as a consultant.
One of the things I help out with, is finding interesting things they can do with offal--selling as a value added product, as with rendered caul fat, or coming up with interesting recipes like scrapple, that are not only efficient ways to use up odd parts of an animal no one appreciates anymore, but also taste good.
Testicles were probably my biggest challenge though. Aside from struggling with the cleaning technique there was the taste.
Beef or pork testicles are one thing, lamb testicles are another thing entirely--they're very strong tasting, and the first few things I made with them were a little too much, even for me. That was, until I remembered my favorite gamey meat trick--brining.
Brining offal is pure charcuterie magic, and can transform everything from kidneys, brains, sweetbreads, livers and balls into something completely new, and near-unrecognizable.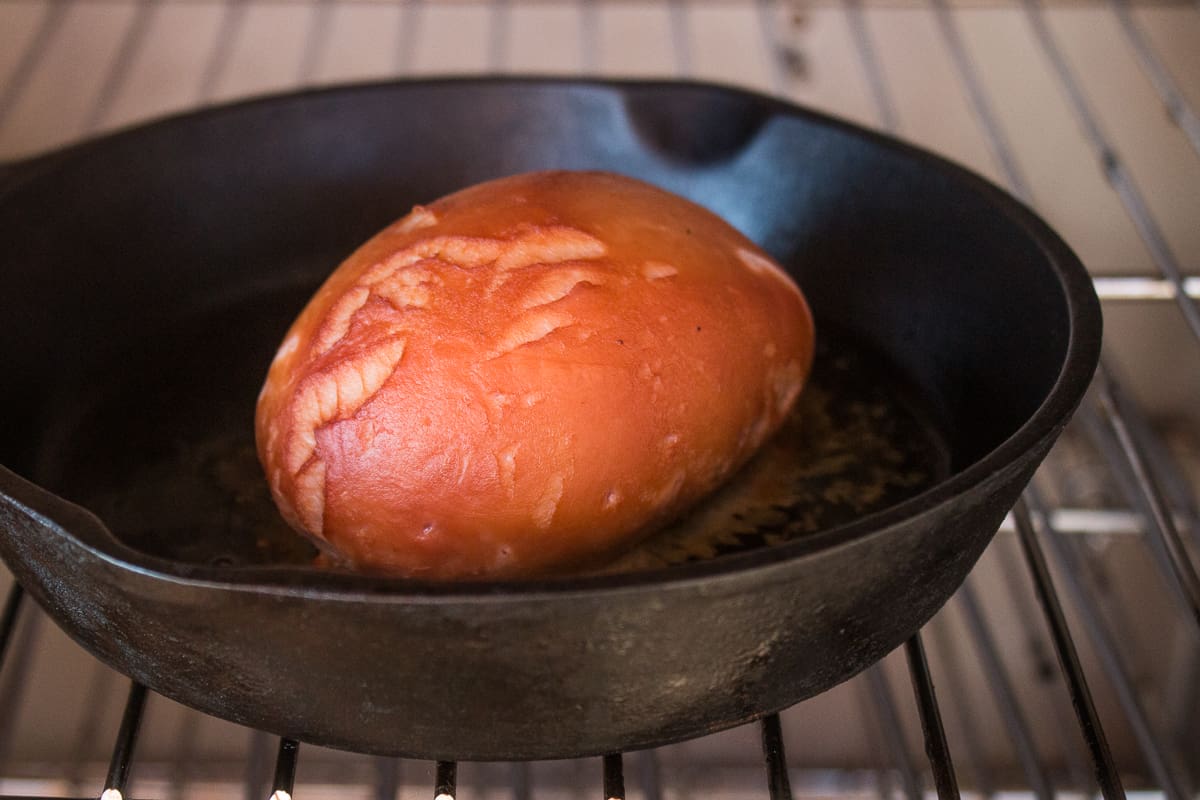 Once the testicles are brined, they get a quick blanch and peel, then they're off to the smoker for a gentle cook for an hour and a half, just enough to burnish them a bit from the smoke and give them some good color.
The result, compared to un-brined testicles (yes I tried) is remarkable, and really worth trying out if you're the kind of person or nose-to-tail chef that experiments with offal cookery, as a good meat eater should.
Seriously, though. These smoked man meats are so mild compared to their original form, that I'd wager you could feed them to just about anyone on a charcuterie platter, cheese plate, sandwich, or whatever else you can come up with.
I bet most people won't blink an eye, unless you tell them what they're eating. If you give them a shot, I'd love to hear about it.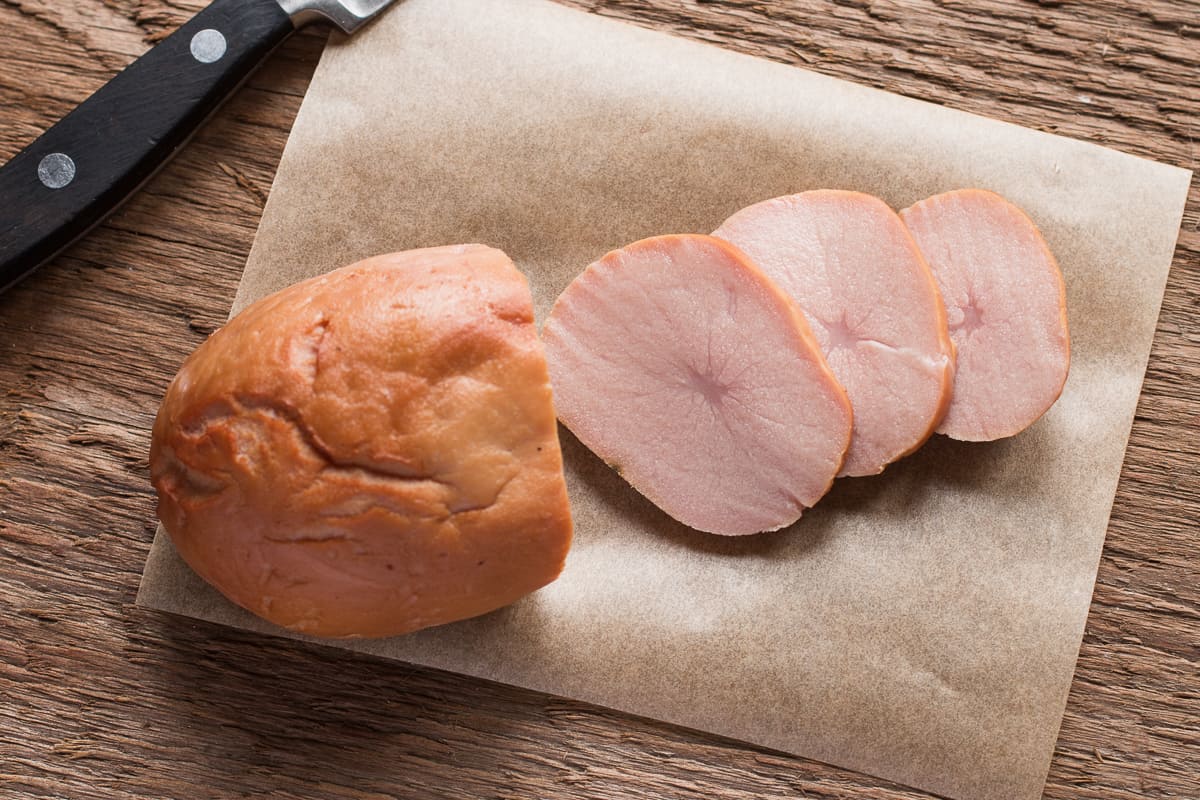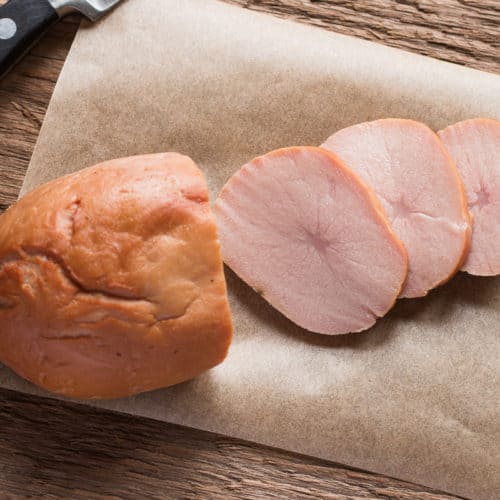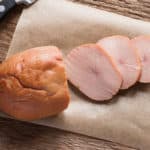 Print Recipe
Smoked Rocky Mountain Oysters (Testicles)
Smoked testicles are probably the best way to eat them.
Ingredients
Testicles

as fresh as possible (frozen is fine too)

1

quart

water

90

grams

salt

roughly a heaping ⅓ cup

10.5

grams

roughly 2 teaspoons pink curing salt (sodium nitrite)

2

Tablespoon

pickling spice

2

cups

dark brown sugar

2

dried bay leaves
Instructions
Combine the water, salt, pickling spice, brown sugar, bay leaves and pink salt and bring to a boil to dissolve. Chill the brine. Trim the testicles of their outer sheath if attached (you may or may not have to, depending on your supplier).

Put the testicles in the brine, ensuring they're completely covered, then refrigerate.

After 4 days, bring a pot of water to a simmer, turn off the heat, add the testicles and allow to sit in the hot water for 10 minutes for small testicles like from lamb or deer, or 15 minutes for beef, then remove and chill in cold water.

The idea here is to gently cook them so you can remove the membrane, but not with so much heat that it bursts, which ruins the attractive egg shape.

Remove the testicles from the water, dry with a paper towel, then, using a sharp paring knife, carefully remove the inner membrane to reveal the inner meat. It will be soft and flubbery. If you have time, allow the peeled testicle(s) to sit uncovered in the fridge for a few hours or overnight before smoking, to help for a nice smoky skin, or pellicle.

Transfer the testicles to a pan, put in the smoker, and smoke the testicles at 225 degrees until an internal temperature of 145-150F, and no higher. This is roughly 1.5 hours. Then chill, uncovered, to form a pellicle.

The smoked "oysters" are now ready to serve, and will keep refrigerated for 4 days. Serve with crackers, mustard, pickles and cold cuts.
Notes
Double marinated testicles
If you really want to go the extra mile, try this. Add a few crushed herbs, a dried bay leaf or two, and a smashed clove of garlic, some hot chili, or other seasonings to some oil--enough to cover the testicles. It doesn't have to be fancy oil, whatever you have is fine. heat the oil and aromatics until simmering, then chill completely. Slice the smoked testicles ¼ inch or so thick, then pour the cooled, aromatic oil over them and let them sit for another day. Excellent on a sandwich.
Smoked and fried 
If you like fried rocky mountain oysters, you're in luck. Since the testicles are naturally, err, juicy, they keep a really moist texture and can be breaded and fried after smoking. Now say smoked fried balls five times fast. 
Scaling for large batch testicle cooking 
This is a small amount of brine, adjust as needed.