Green walnut jam isn't a jam in the typical sense most people will recognize. A preserve of whole, unripe walnuts in syrup, it's one of the most interesting things I've made with the unripe black walnuts to date.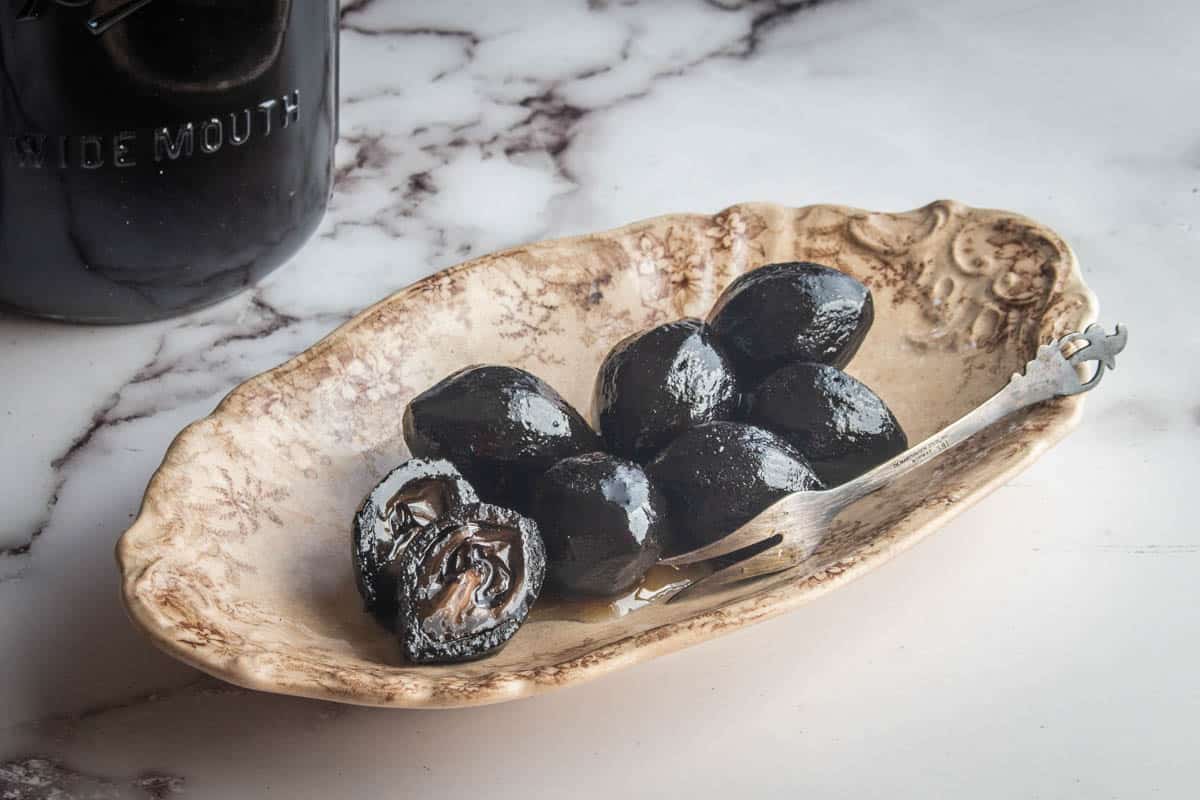 Unlike other recipes that use green walnuts, like nocino, ketchup, or vin de noix, walnut jam allows you to eat the entire unripe nut, husk and all. It's a very special preserve that takes time, but is well worth the work and effort.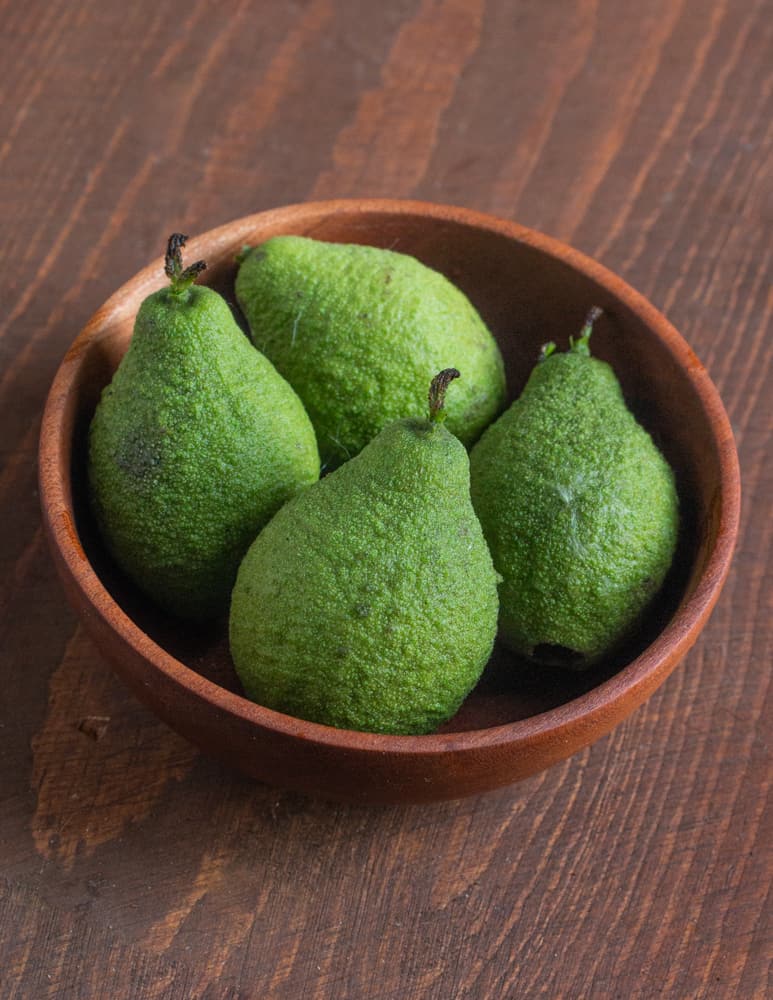 A Traditional Preserve in Syrup
Walnut jam is well-known around the Mediterranean, and I've seen references to it in Greek, Armenian, and Georgian cuisine. In those places, "jam" can be many things. The fruit used could could be everything from apricots, to plums, to, unripe walnuts.
At least with Greek cooking, where they're known as Karitho Glikko, the glikko portion of the name refers to something preserved in syrup. In the Caucuses and Russia the cooking method is known as varenye. In Cyprus it's called Karidaki Glyko.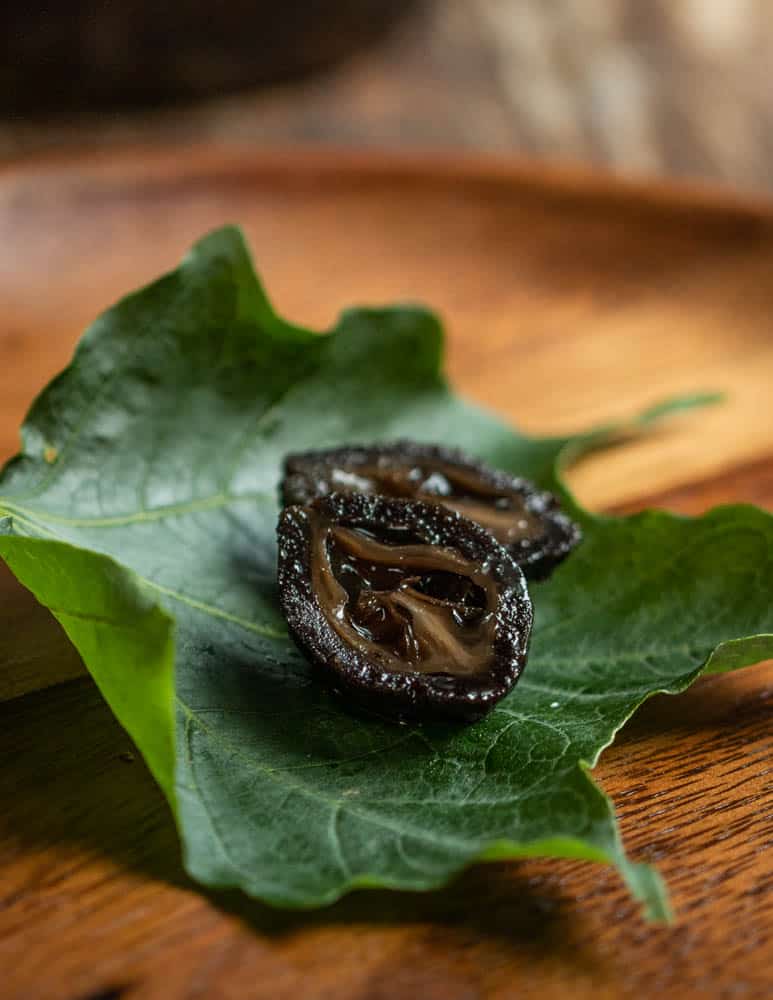 How to Make Black Walnut Jam
There's some variation in recipes I've looked at, but all of them call for peeling and piercing the nuts, as well as soaking in water for a while to calm their tannins (not necessarily in that order).
After making these for a number of years now, I can definitely tell you with certainty that for your walnut jam to taste good, you need to peel, pierce, and soak them in water for at least a week. If you don't the nuts will be bitter and tannic tasting, instead of sweet and mild.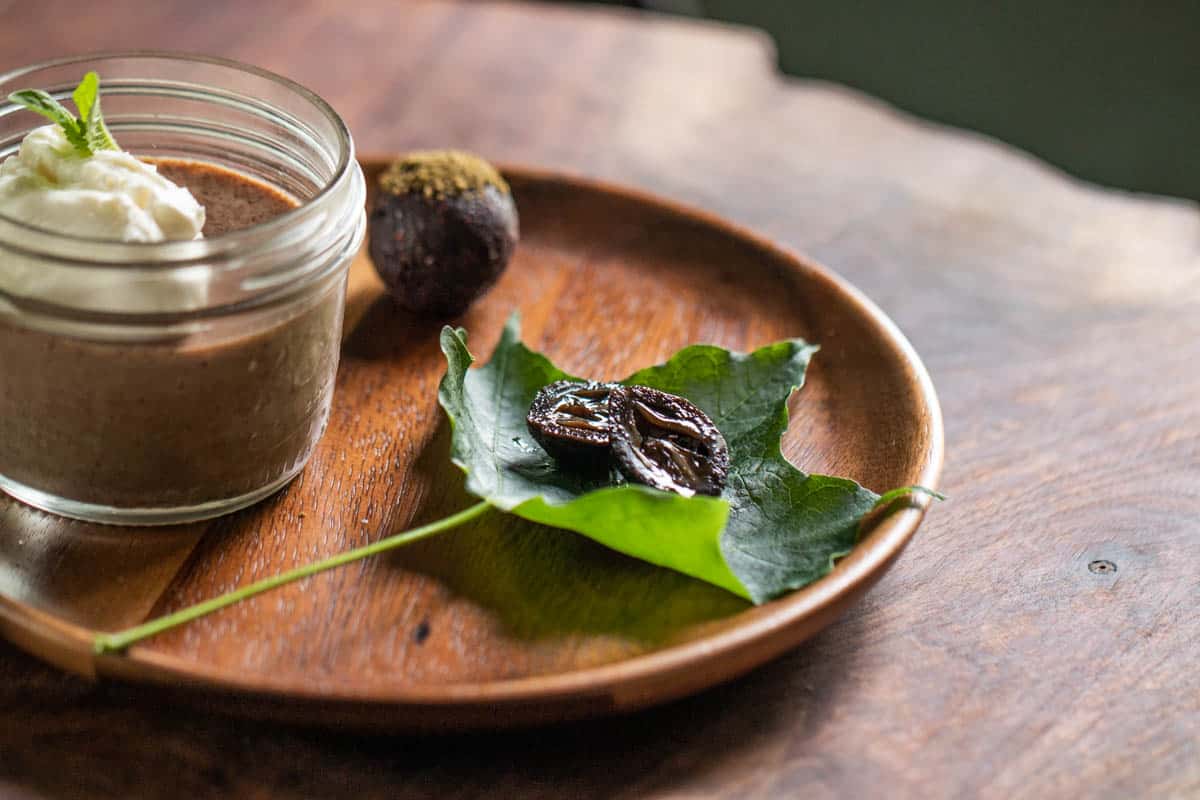 When to harvest the green walnuts
The age of the nuts is by far the most important. You're looking for green walnuts the size of small ping pong balls. If the nuts are too old they will have started to form a shell inside and will be inedible.
If they're too young, they'll be impossible to peel, and won't have as much of the developing nut on the inside, which gets soft and tender after cooking, and is arguably the best part of the preserve. I harvest my green black walnuts around late May through mid-June. See below for images of what I mean here.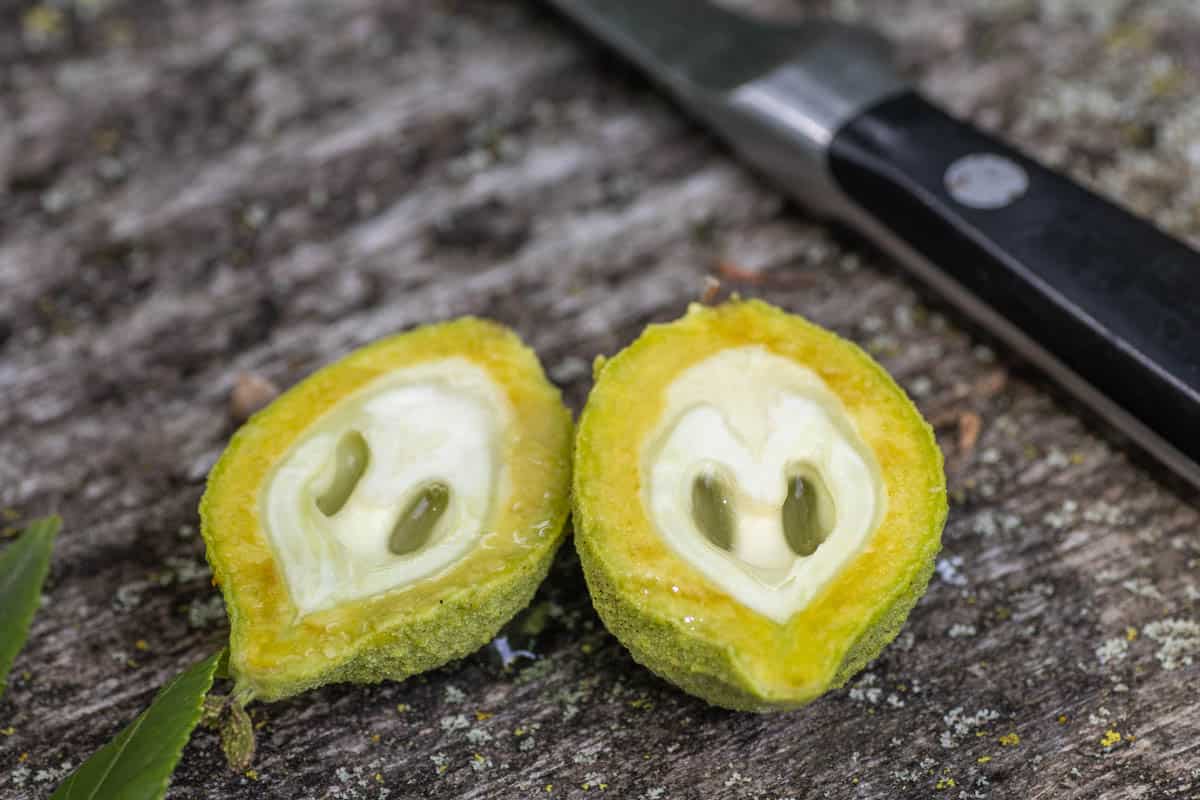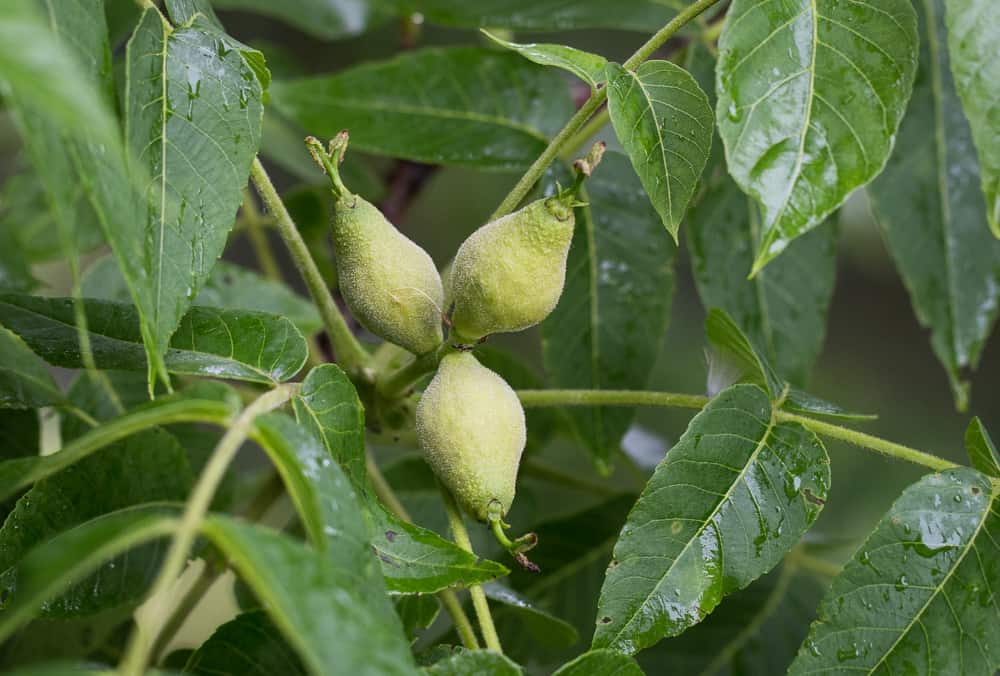 Peeling
Peeling is the most difficult part, and it will take some time. Most of the older recipes call for "paring" the green walnuts, meaning you cut off strips of the green husk with a knife, but for most people that will be too difficult to be practical.
The best way to peel the nuts I've found is with a Kuhn Rikon peeler. Other peelers may work ok, but the Kuhns are the best, and least irritating. They're cheap too, so I recommend getting a few of them.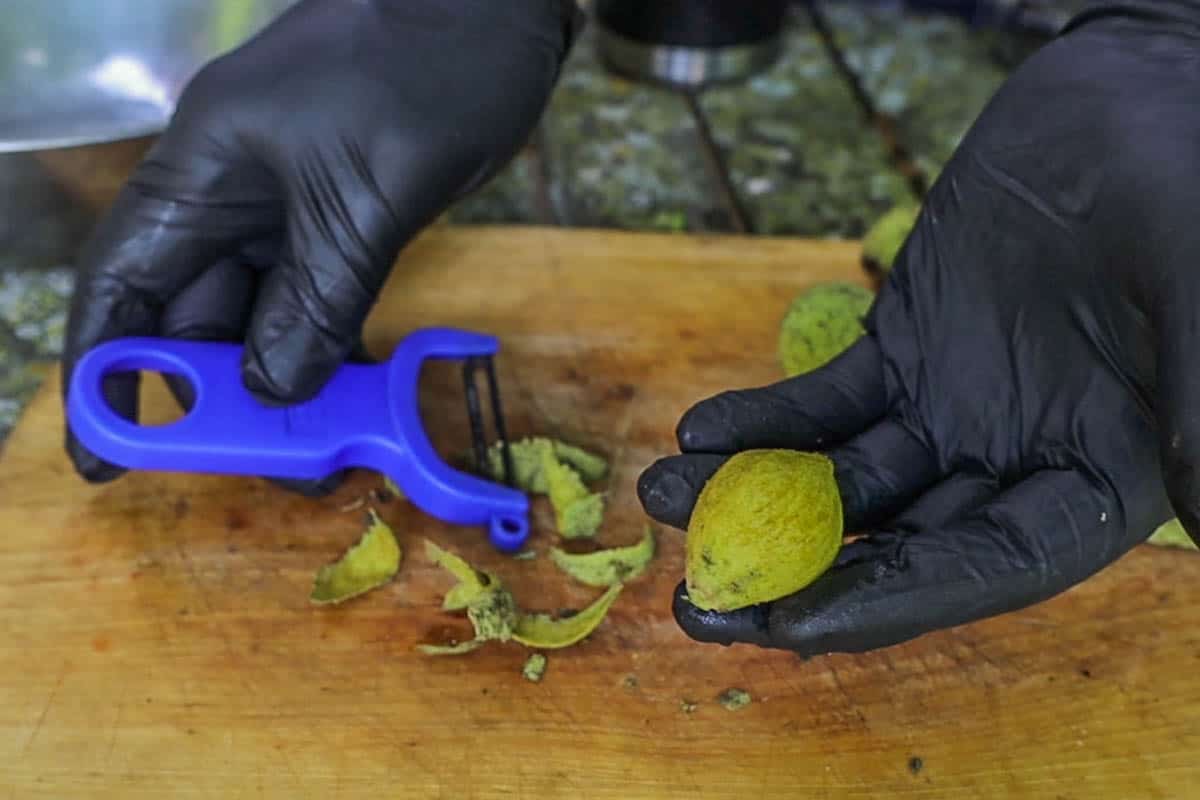 Piercing
The nuts should be pierced before soaking. It may not seem like a big deal, but the small holes from a paperclip, a large needle, or a thermometer as I use in the video here are important. Holes make it so that water can get into the nuts while they soak, increasing the surface area the water can touch, thereby helping to remove tannins.
The most important part of peeling is that it helps the thick sugar syrup penetrate the nuts during the final cooking and help candy the husk, which is unpleasant to eat if not done properly.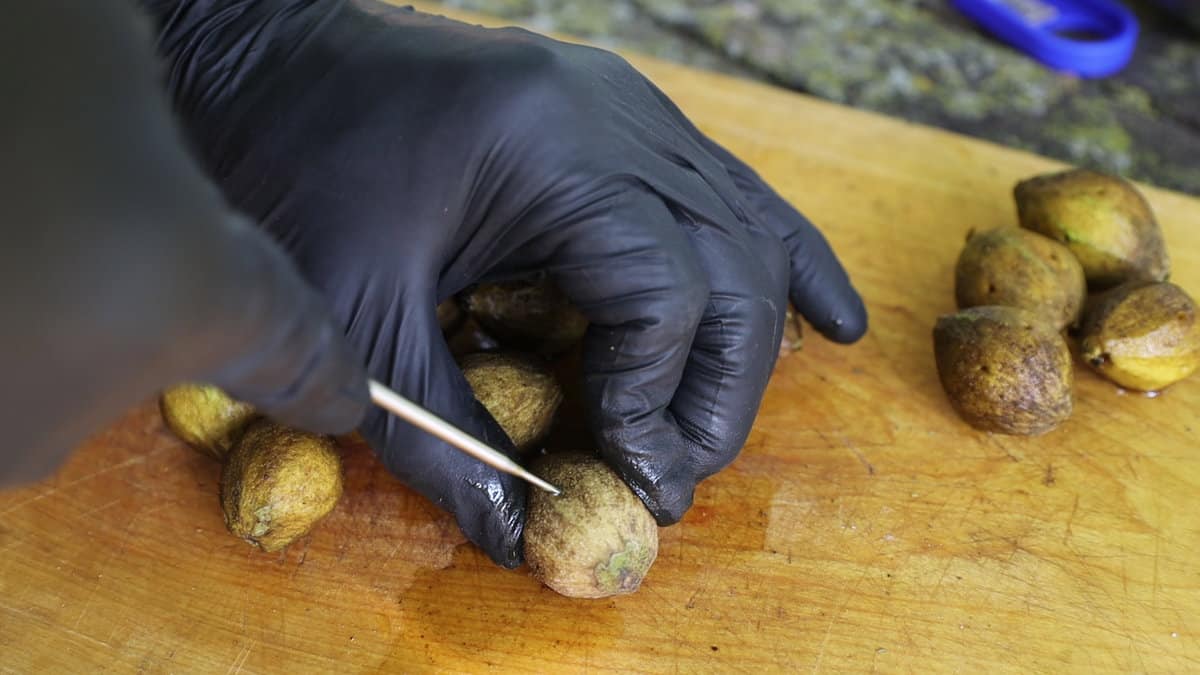 Soaking
Soaking the nuts is the last step in the process and one of the most important. I leave my peeled, pierced green walnuts in water at room temperature for at least a week, but you could probably leave them for longer, especially if you can keep the nuts refrigerated.
Some recipes call for changing the water every few days and you can do that, but if you forget it's ok-I've tried it both ways. The length of time seems to be more important for calming the flavor of the nuts than changing the water regularly.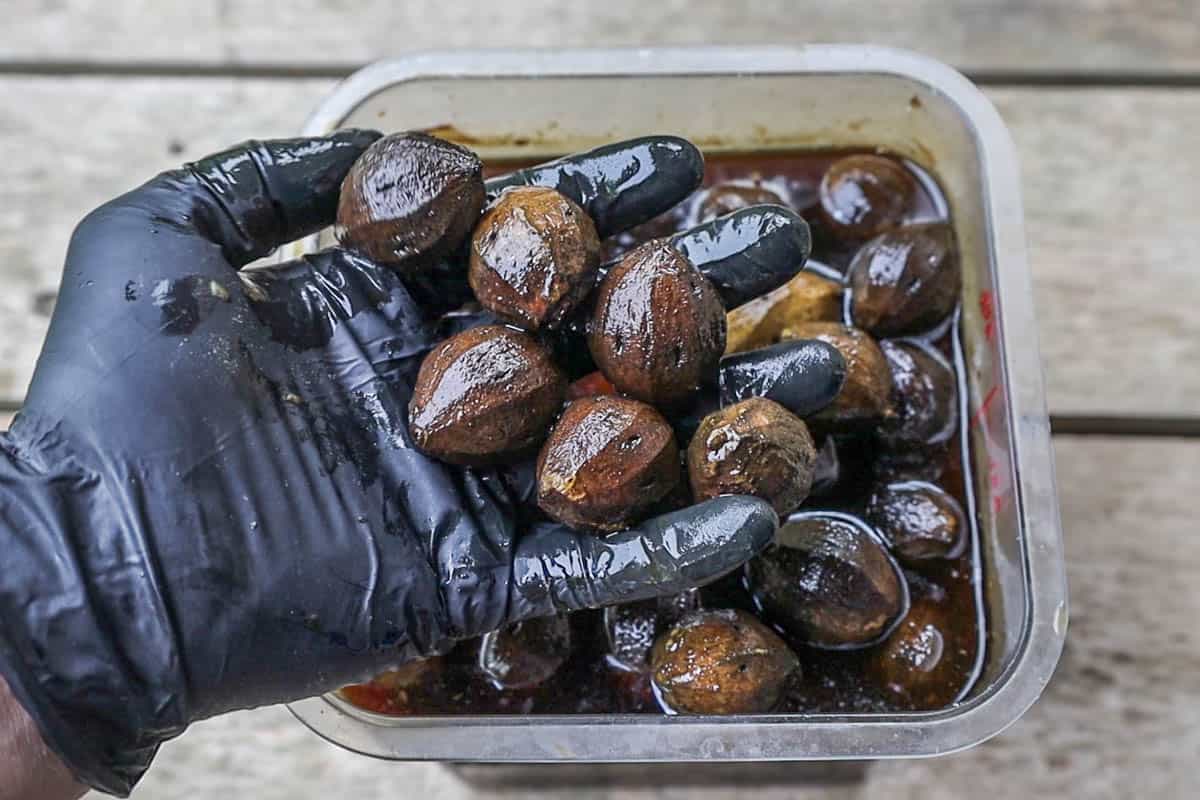 Fermentation
As the nuts soak, depending on the ambient temperature, you'll probably see some bubbles. This is totally fine, and natural, as black walnuts easily ferment on their own without salt.
If you see mold, which is unlikely, don't worry. The final stage of simmering in sugar syrup will kill anything you wouldn't want to eat. The finished product is a fermented preserve jarred in heavy syrup with the addition of acid (lemon juice), making it a very safe recipe.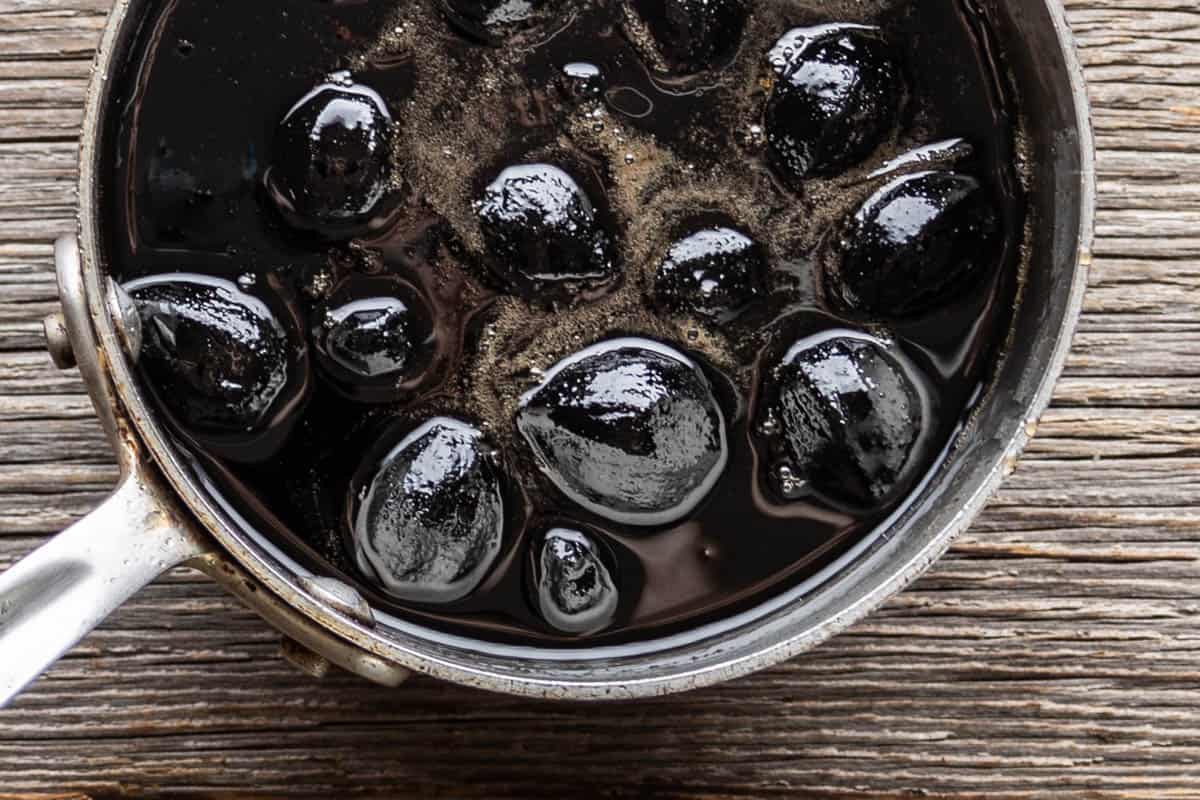 How to Use Walnut Jam
These are a rich, sweet preserve. While a bowl of them looks nice and makes for a great conversation piece, I don't typically sit down and eat more than one of two whole nuts. For the biggest impact, I like to serve the nuts as part of a mignardise tray-a plate of sweets served after dinner.
My mignardises are usually small things like fruit truffles, candied angelica, pates de fruits, amaretti, macarons, etc. If you want to serve them in their purest form, pass around a bowl of nuts cut in half to reveal their shape, along with a small glass of sherry, grappa, marc, etc.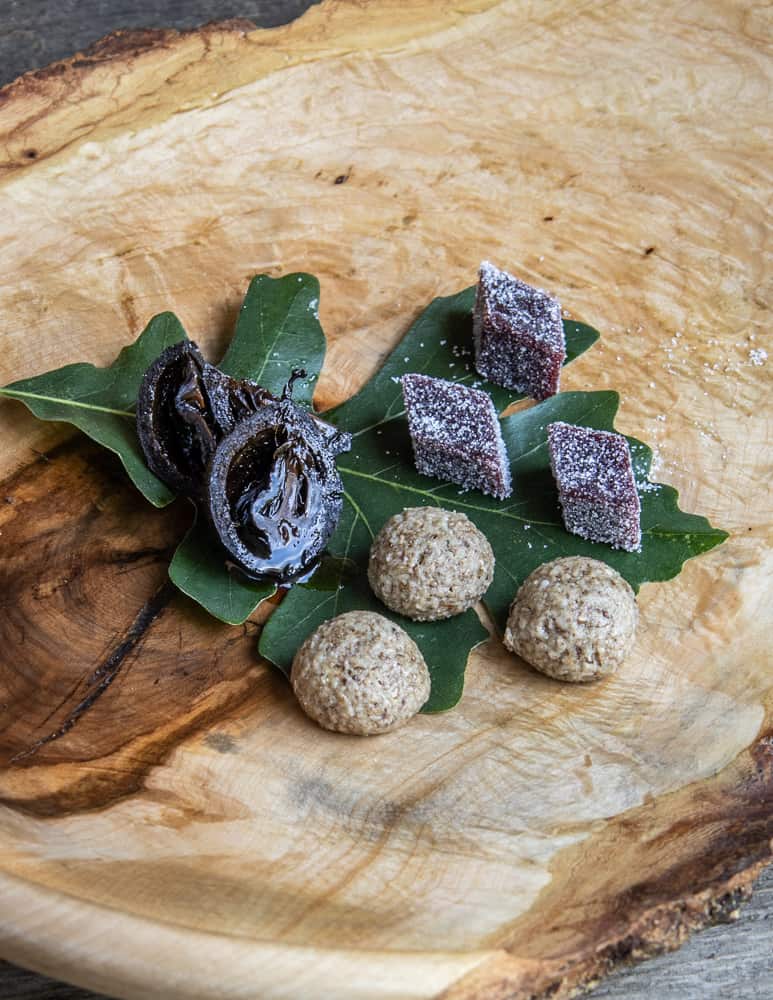 Related Posts
Lastly, it's easy to harvest a lot of these. If you have some extra, I'd encourage you to check out the following: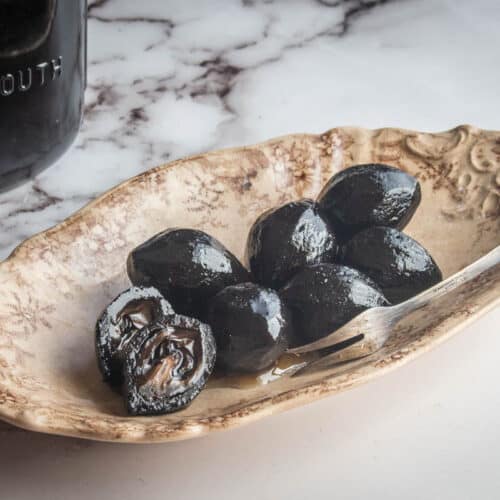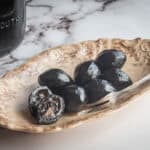 Print Recipe
Green Black Walnut Jam / Preserves
A traditional preserve made from unripe, green black walnuts. 1 large-mouth quart jar can fit about 30-35 green nuts. (Exact sizes will depend on the individual tree and time of harvest).
Ingredients
1 ½

pounds

680 g (roughly 30–-35) green black walnuts, the size of ping-pong balls

Handful of dried galium leaves

or a vanilla bean (seeds removed), or a tablespoon of vanilla extract

4

cups

800 g sugar

4

cups

945 ml water

¼

cup

60 ml fresh lemon juice

Handful of dried galium leaves

a vanilla bean (seeds removed), or a teaspoon or two of vanilla extract
Instructions
Peeling
Using a sturdy vegetable peeler and gloves to prevent staining your hands, peel the green walnuts, which will be more difficult than it sounds. Next, pierce the walnuts 5 or 6 times each with a thick needle, the tip of a thermometer, or any other small, sharp object-a fork can work too.
Soaking
Put the peeled green nuts in a container, cover with water by an inch, and allow them to ferment for a week, burping occasionally and changing the water a few times, or as often as you can remember.
Finishing
After a week, drain the walnuts and tie the galium in cheesecloth for easy removal if you're using it.

Combine with the sugar, and water, and galium or vanilla and simmer for roughly 1 hour on low heat.

Skim off and discard any scum or foam that rises to the top, to ensure a clear syrup. Discard the galium leaves. If you used a vanilla bean, save it to pack in the jar(s).

After an hour, turn up the heat, bring the syrup to a boil, and reduce until it looks like warm honey, and coats the back of a spoon, about 15 to -20 minutes, then turn off the heat and transfer the nuts to mason jars with tight-fitting lids (I like quart jars here) to cool.

Add a tablespoon of lemon juice to each jar, fill nearly to the brim with the boiling hot syrup, screw on the lids and turn the jars upside down. You'll probably have some syrup left over.

There's no need to water-bath process these as the heavy syrup and additional acid make for a very strong preservative. After the jars cool, they should have sealed.

The jars should seal naturally from the heat of the syrup, but any that don't can be processed in a water bath. Allow the walnuts to age for at least a month before enjoying. Harvested at the right stage, I guarantee you they're worth the wait.