In the early spring, and I mean early, before the nettles, before dandelions, ramps and sochan, there's dames rocket, or Hesperis matronalis. It's a delicious, sweet-tasting green every forager should know.
The plant has many names, and also goes by: damask-violet, dames-wort, dame's gilliflower, night-scented gilliflower, summer lilac, sweet rocket, mother-of-the-evening, winter gilliflower, dame's-violet, and queen's gilliflower, and more. Whatever you call it, it's a fantastic edible spring plant foragers should know.
I first ate it by mistake, looking to harvest young knotweed in one of my patches. I discovered the knotweed wasn't ready yet, but, almost as far as my eyes could see there were basal leaves surrounding the previous years flower stalk of some plants.
The leaves were bright green, tender, and, after a winter of purchased greens, they made my mouth water. I brought some home, thinking I had the basal leaves of white campion (don't ask me how I messed that up) and I cooked some up.
Better than spinach
After my first bite, I may not have known exactly what I was eating, but I knew the leaves were absolutely delicious--a touch sweet, and the young, tender leaves were pleasantly spicy raw (a nod to their heritage in the Brassicaceae or mustard family, just like regular arugula) but without any hint of bitterness.
I went back the next day and harvested a few gallon bags and ate the greens cooked throughout the week. For a while I thought white campion greens were one of the best spring greens I'd ever eaten. So, to be very clear, let me put it plainly:
Young dames rocket greens are one of the greatest greens I've eaten, wild or cultivated.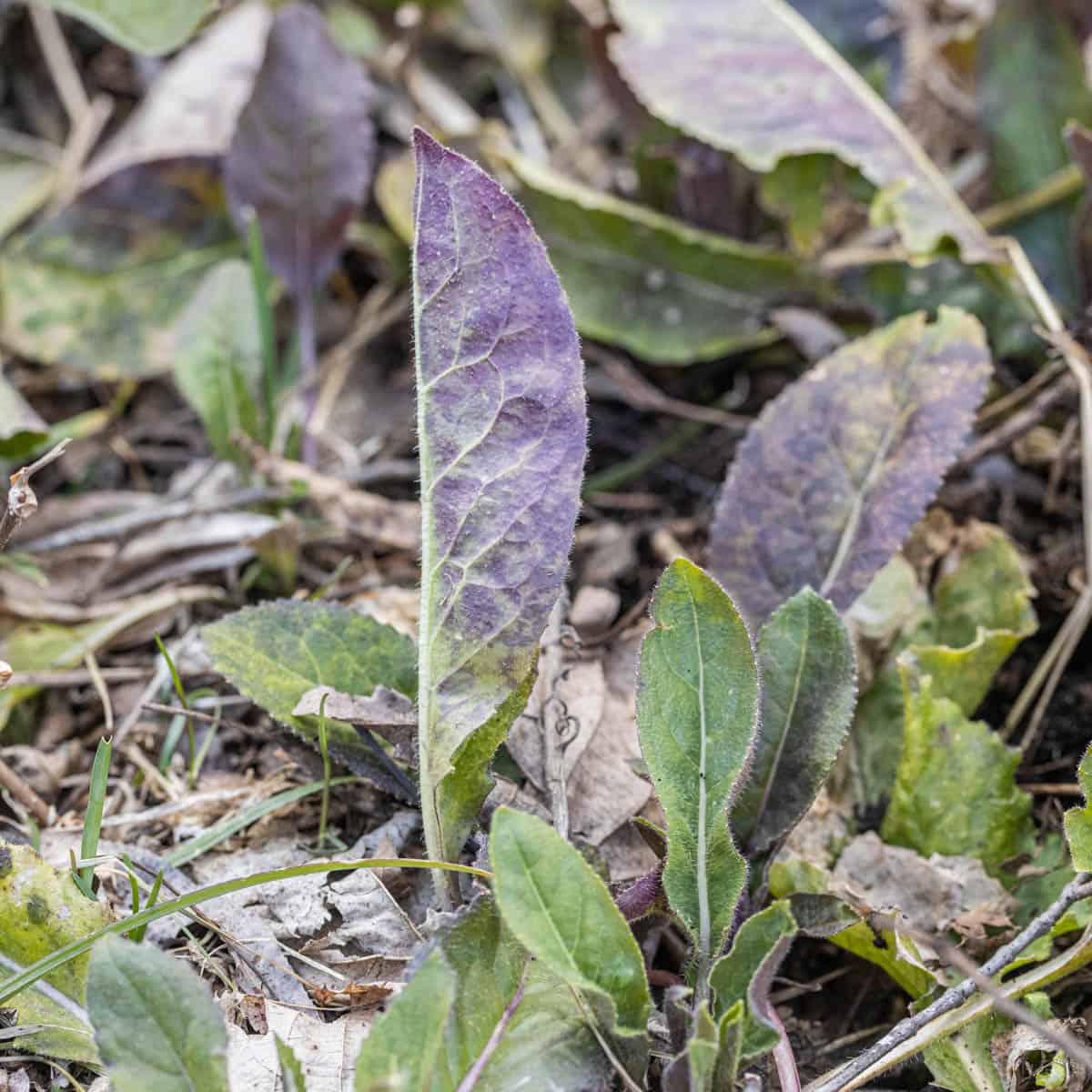 It's ok in salad, and only ok
Look around online and you'll probably see references to people using it in salad, referring to it as sweet rocket and the like. I only kind of agree with that. Here's the deal. The very young leaves, the teeny tiny ones a couple inches long can be good in salad, but the window for harvesting them is rather short.
As dames rocket grows, the leaves quickly develop chewy stems, and, although you could get by for a bit cutting the leaves into pieces, or tearing and discarding the stems, in addition to developing stems, the leaves also get hairy. Furry.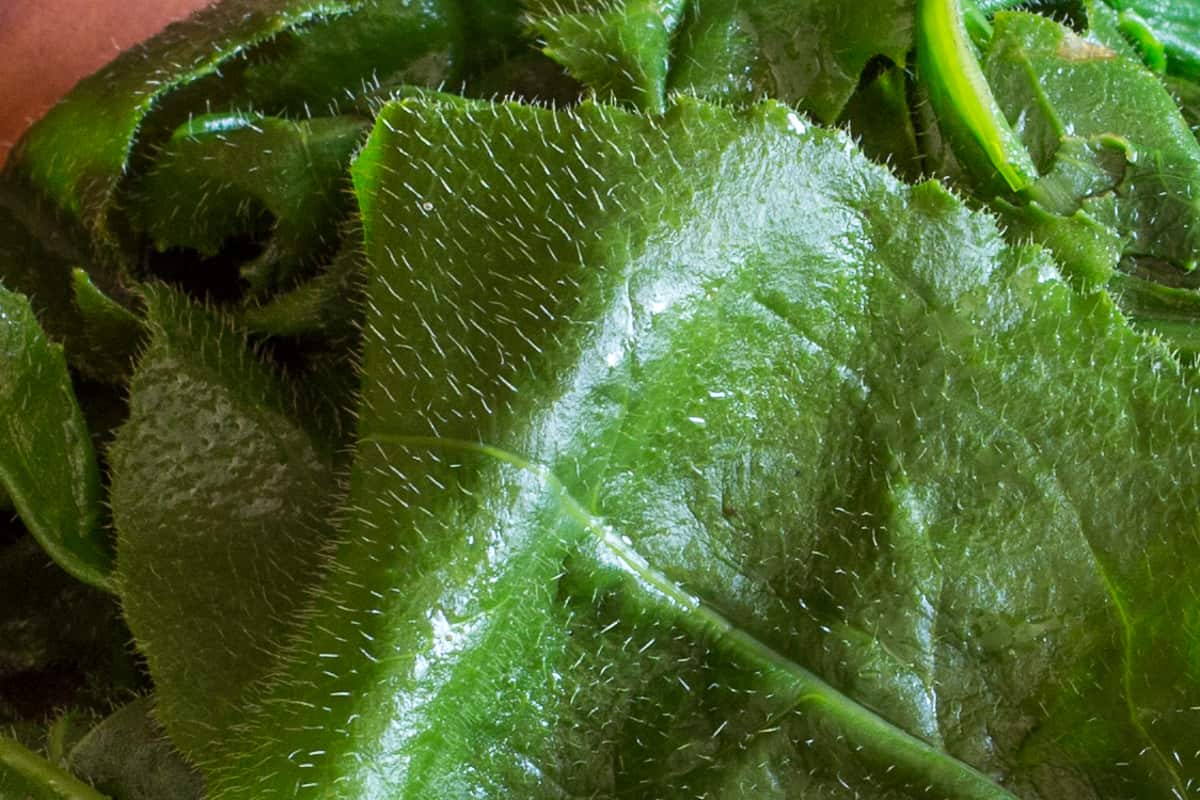 As someone who has tried all kinds of ways to serve raw wild greens to the general populace, I can tell you--a lot of people don't like hairy or furry-tasting salad greens.
I don't mind raw dames rocket in a blend, especially young leaves, but even a plant nut like me isn't going to sit down and eat a whole salad of older leaves--no matter what you put on it or how they're cut.
I would advise you to get a lot more mileage, weight, and bang for your buck harvesting more mature leaves, say 6-7 inches long, and cooking them. But, do make sure to sample a few young, tender leaves raw--If you like peppery arugula, you'll like them, novelty that they may be.
Cook for the best flavor and texture
Cooking is where this plant shines though. After a quick dip in boiling, salted water, any sort of furry fuzziness will be gone, the heat of the raw leaves will subside, and the sweetness, along with the tenderness of the leaves makes this plant a showstopper as a pot herb/cooking green.
And, I know I said tender, but let me say it again--these leaves are tender, with a capitol T, as well as delicious. They're so tender, especially when young, that you'll have to be careful not to overcook them, as they begin to break down in the blanching pot much quicker than most of the young spring greens I've cooked. Use them anywhere spinach would be welcome.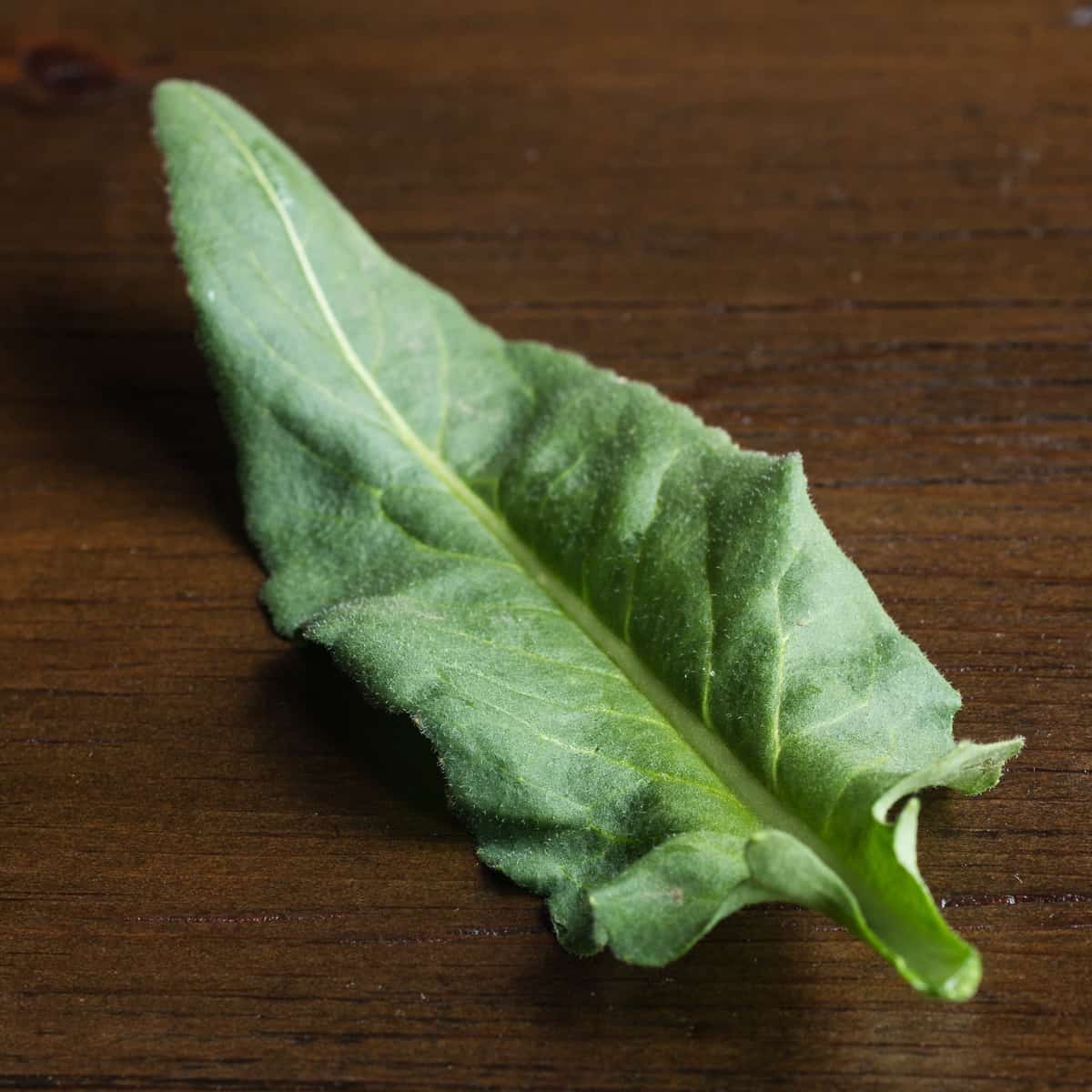 After they're blanched and I like the texture I'll eat them any number of ways, and they're perfectly good added to blends of other cooked spring greens like nettles, sochan, watercress, young dandelions, or waterleaf.
But, since they're one of the first greens to come up in volume, before just about anything else, I might have a nice big bowl of them all alone--a sallet, if you will, sallet being the antique name for salad, originally referring to only cooked greens or "pot herbs". I'll outline the process below.
Really though, do yourself a favor and try dames rocket, I feel really lucky to have the plant available to me right as the snow melts, and if you have some nearby, I can just about guarantee you will too.
Other edible parts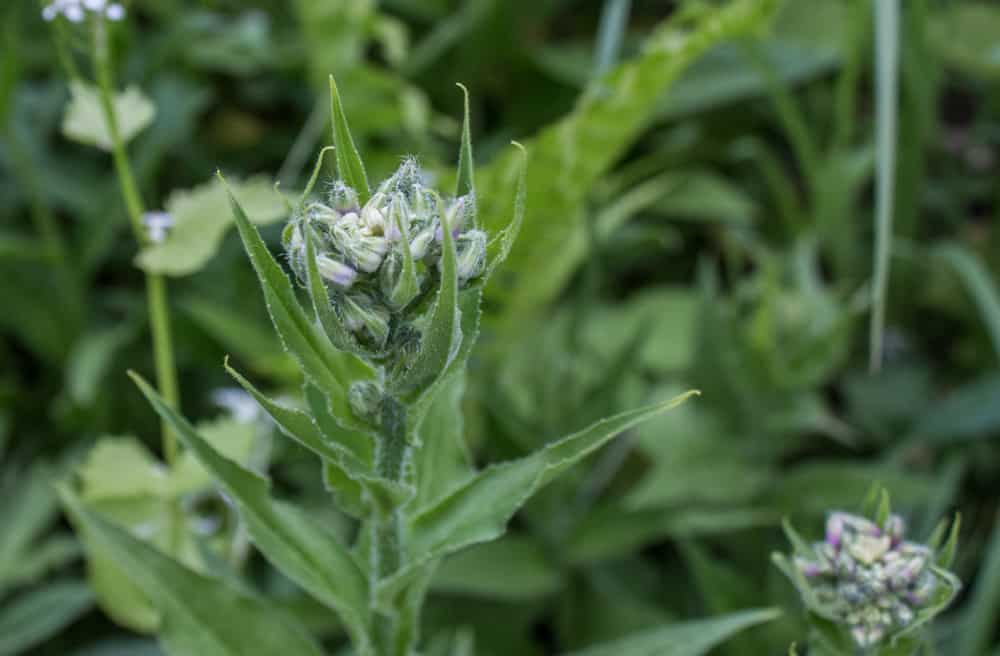 The tender (after cooking) clusters of basal leaves are the most bountiful gift the plant gives, but there's a few more treats from dames rocket. First the unopened flower buds, or raabs, which are great cooked quickly like a small, beautiful broccoli, and lastly the flowers, which are fine added to salad with a peppery, slightly sweet flavor not unlike arugula or mustard flowers.
Look a likes
In the beginning of the season, the thick, bushy, delcious clusters of basal leaves and tell-tale flower stalks from the previous year are a dead-giveaway, but once the plant starts to flower, phlox flowers (Phlox paniculata) can, and will fool you into thinking it's dames rocket.
There's no real danger from what I can tell though, and I ate a good amount of the flowers a few times before I knew the difference--they're not near as good though, and I wouldn't eat them on purpose.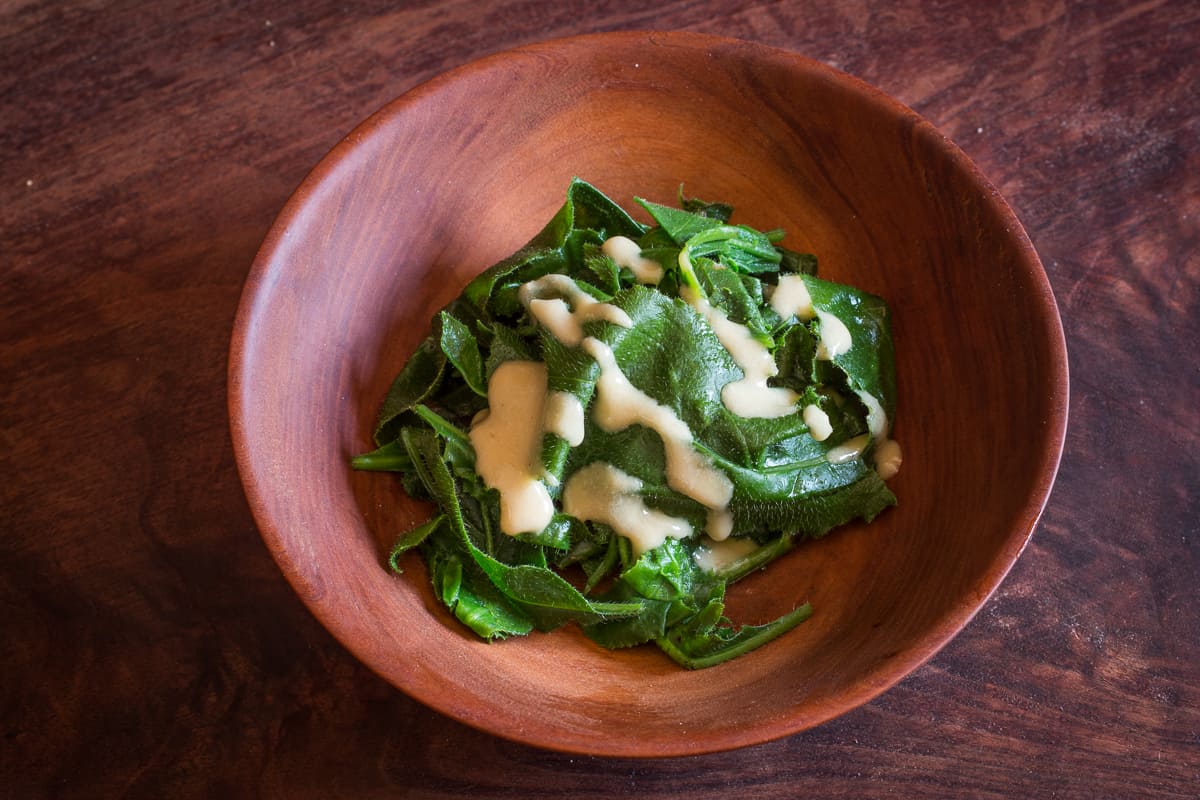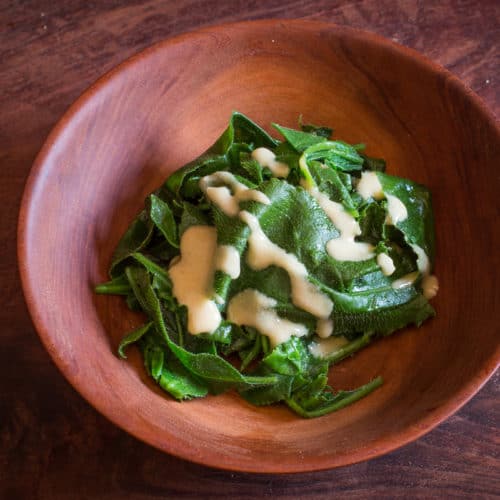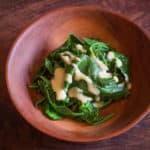 Print Recipe
Dames Rocket Sallet
Gently cooked "sallet" or salad of wild dames rocket greens Serves 4-6
Ingredients
1

lb

dames rocket basal leaves

Mild tasting salad dressing--your choice consider something simple like fresh lemon juice and olive oil

Salt

as needed for the blanching water--about 1 tablespoon per quart
Instructions
If your leaves are mature with stems, cut them into pieces a few inches long.

Bring a couple quarts of salted water to a boil, then immerse the leaves, stirring occasionally, until just barely tender--a minute or two (taste them to check).

Remove the leaves to a bowl of cold water to cool and halt the cooking, then squeeze dry, fluff and separate them, and put in a bowl. Toss lightly with olive oil, lemon juice, or your favorite light-tasting dressing and serve as a side dish.
Notes
For a warm dish, fry a little clove of thinly sliced garlic in a pan, and, after the leaves are blanched, cooled and squeezed dry, fry them until hot with the garlic, toss, season with salt and serve.