In the early spring before the nettles, dandelions, ramps and sochan, there's dames rocket, or Hesperis matronalis. It's a delicious, sweet-tasting green every forager should know.
Dames Rocket Identification
As it's in the mustard family, dames rocket plants are easy to identify. Here's a few tips.
Rosettes of stalked basal leaves appear in early Spring before many other greens.
The previous years flower stalks are usually visible.
The greens can be slightly serrated, or nearly smooth.
It likes disturbed areas, especially places that experience seasonal flooding in my experience.
In the early Spring, the leaves may appear purple-a natural resistance to cold.
The flowers can appear as purple to lavender, or white.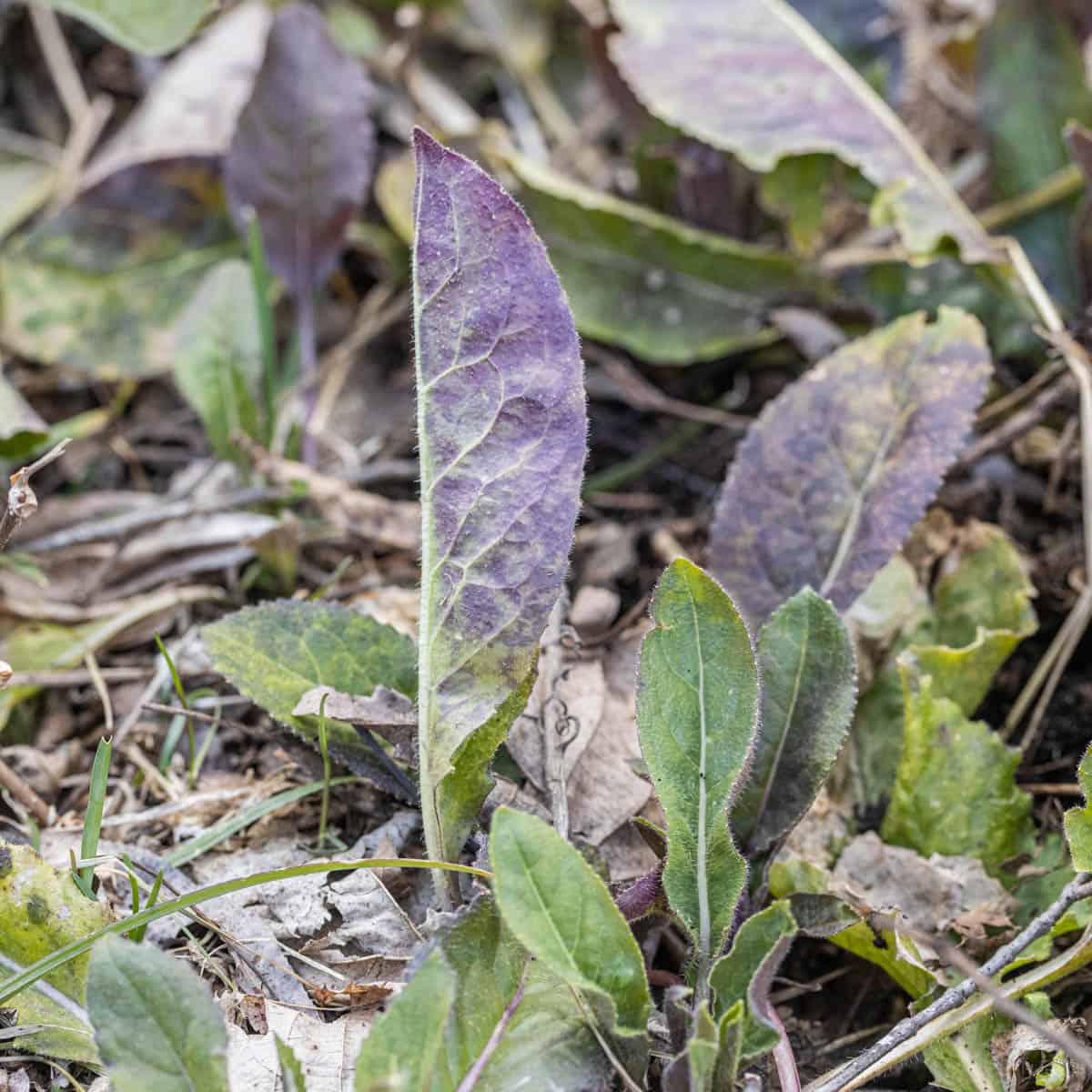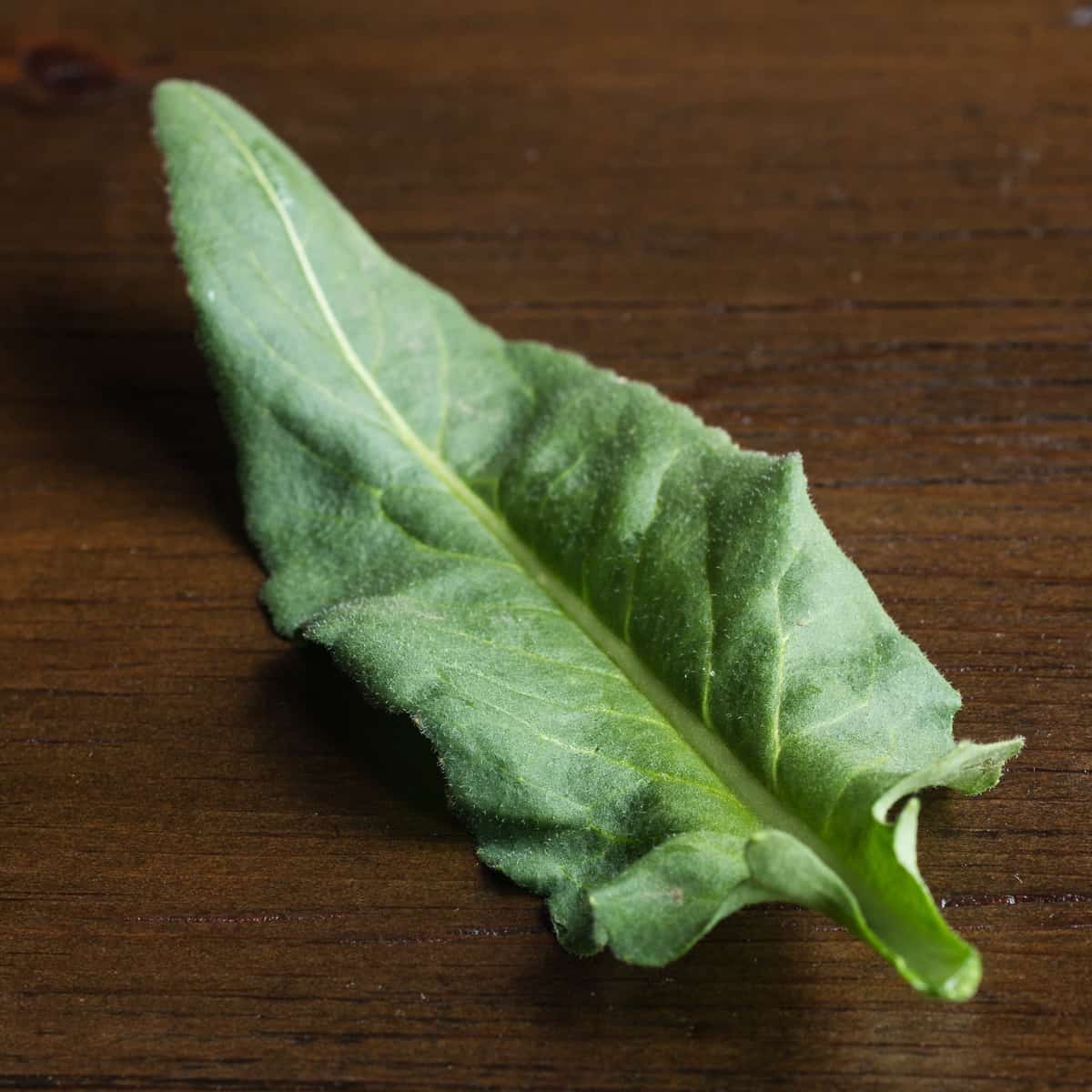 Common Names
The plant has many names. Whatever you call it, it's a fantastic edible spring plant. Here's a list of common names I can find.
damask-violet
dames-wort
dame's gillyflower
night-scented gilliflower
summer lilac
sweet rocket
mother-of-the-evening
winter gilliflower
dame's-violet
queen's gillyflower
Is Dames Rocket Invasive?
Yes, as an aggressive perennial, dames rocket is an invasive species that poses a threat to native plants. It was Introduced to North America via Europe in the 1600s for use in ornamental landscaping.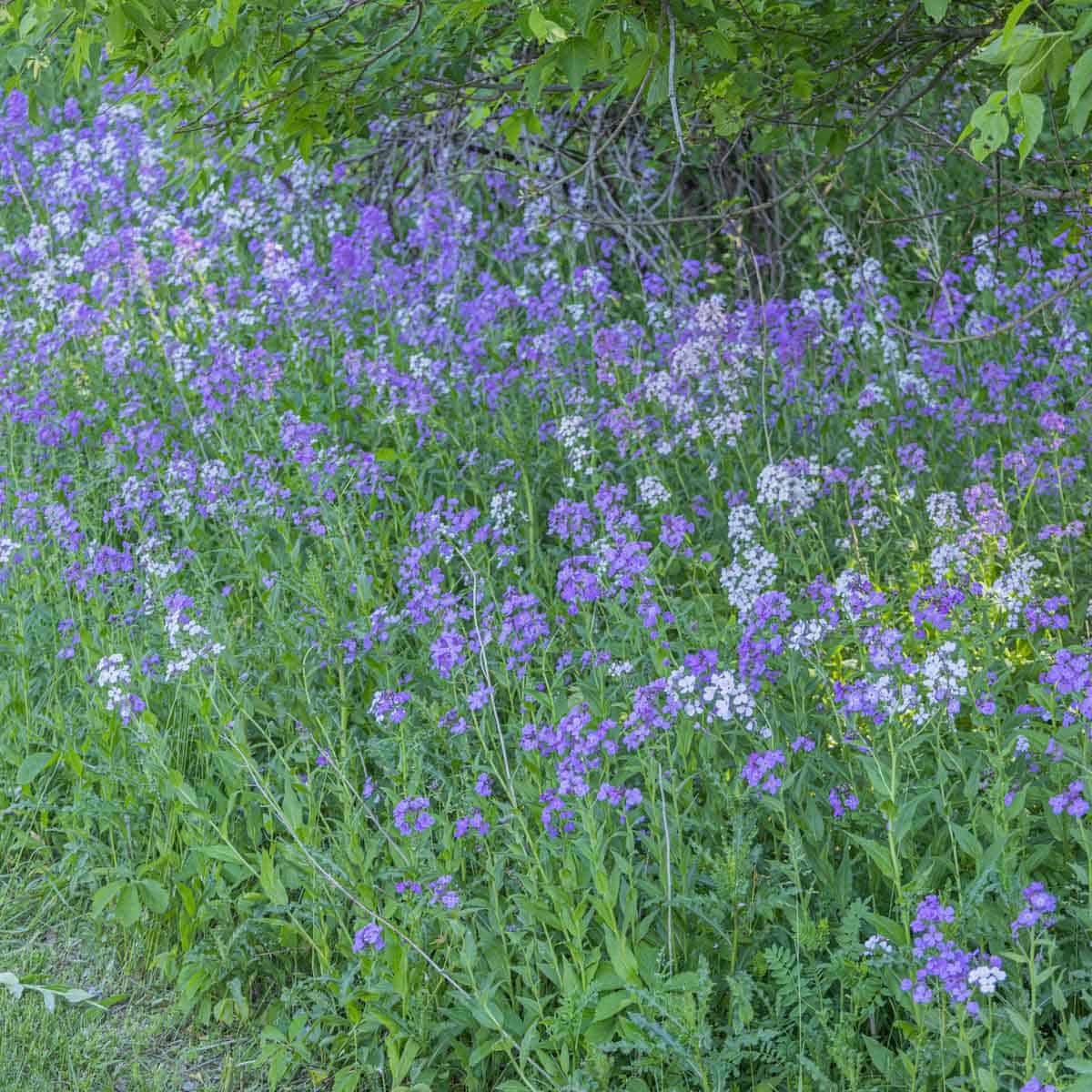 Like garlic mustard, and watercress it's a prolific seeder. Every year I see it in more places where I forage in Minnesota and Wisconsin. Following that, it's important to inspect the plants you would harvest as food to make sure they haven't been sprayed with herbicide.
Dames Rocket Look ALikes
Dames rocket has no poisonous look alikes, but it's very easy to confuse it wild phlox, which is a native plant. Once the plant starts to flower, phlox flowers wild phlox (Phlox paniculata) and white phlox (Phlox divaricata) look very similar.
Another edible look alike is annual honesty (Lunaria annua) which is also a cruciferous plant with four-petaled purple flowers. All of these plants are edible.
Dames Rocket vs Phlox
A key to identifying dames rocket vs phlox is looking at the flowers. Dames rocket always has 4 petals on the flowers. Phlox will have 5.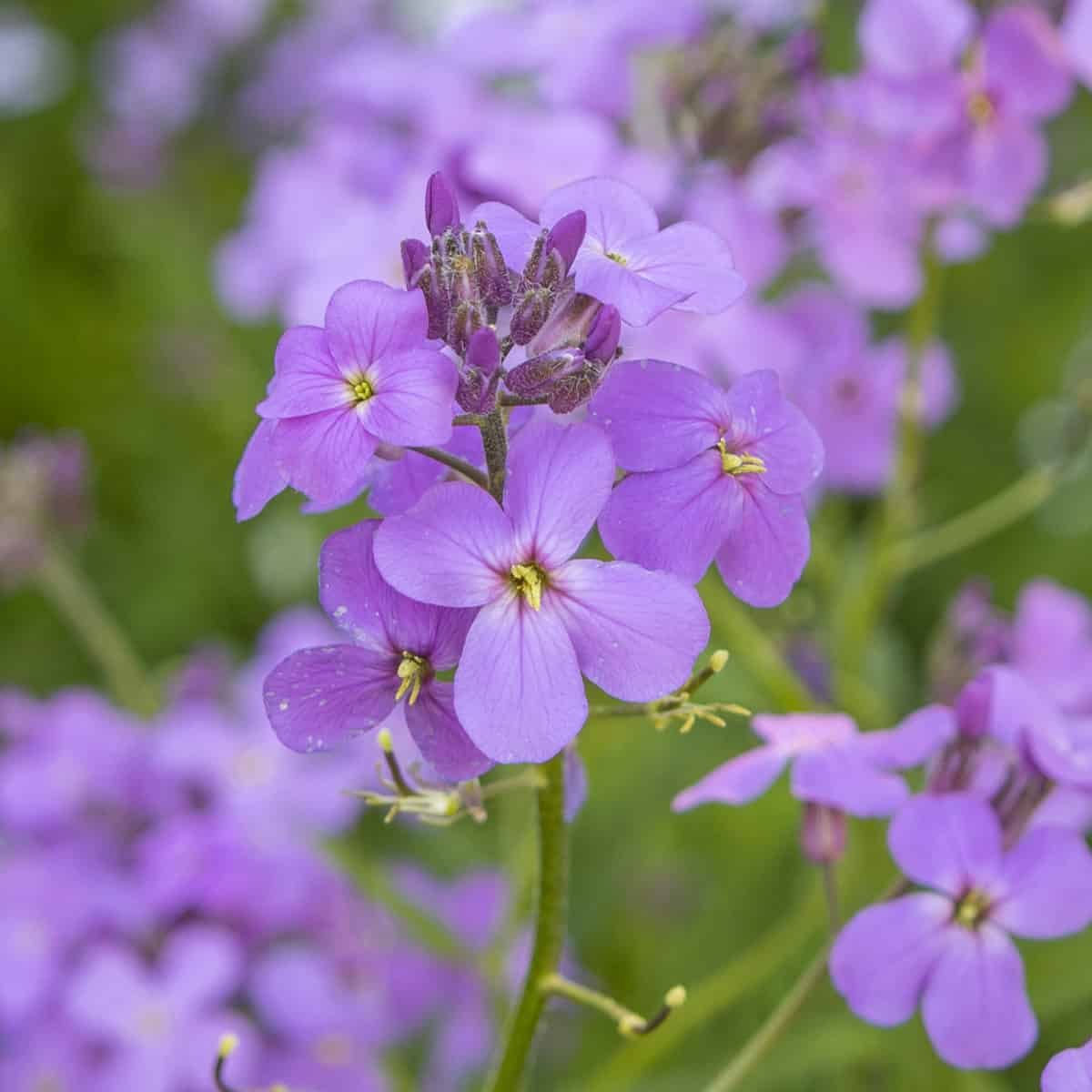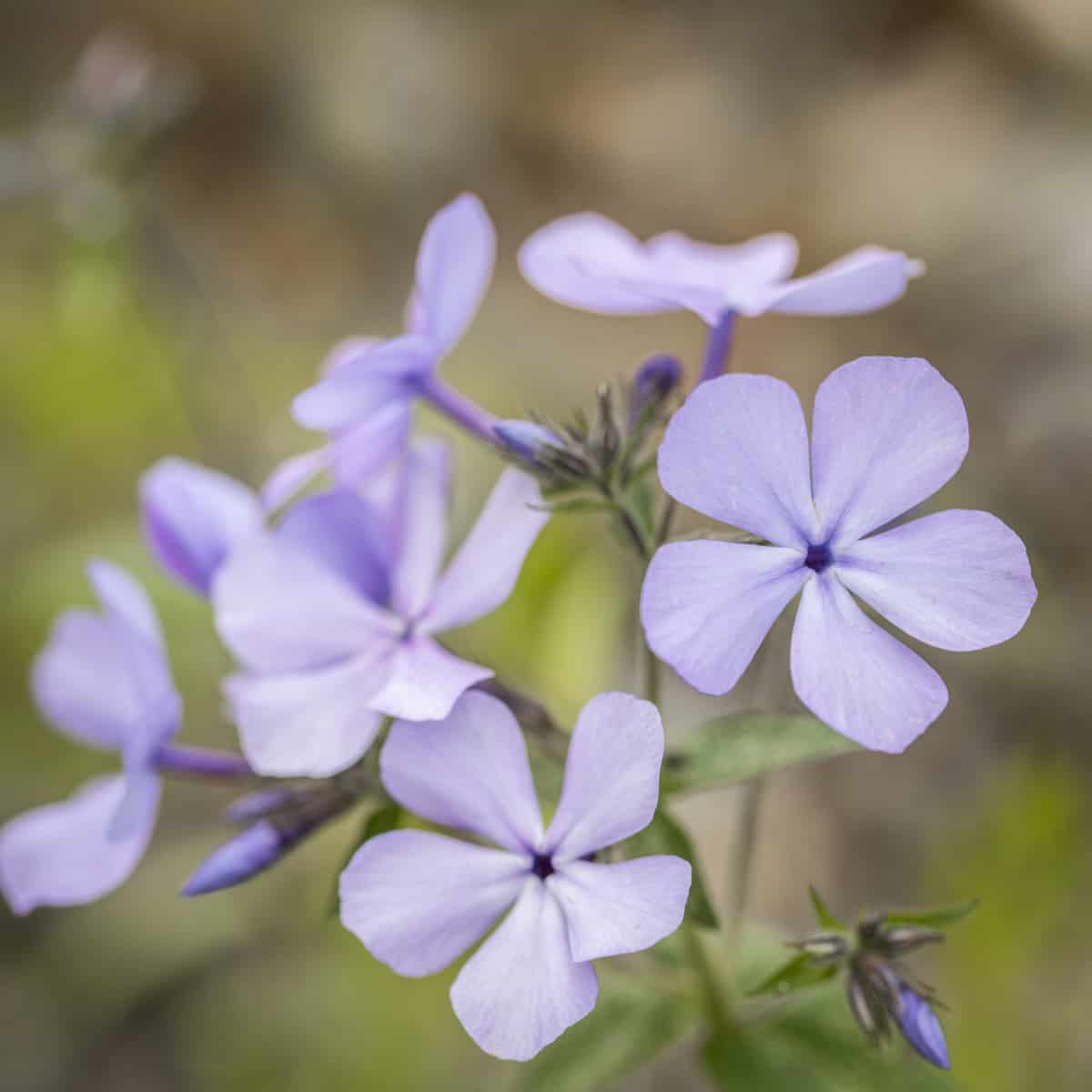 Dames Rocket Flavor
The leaves were delicious with a flavor like sweet arugula. The young, tender leaves were pleasantly spicy raw (a nod to their heritage in the Brassicaceae or mustard family, just like regular arugula) but without any hint of bitterness.
To be frank: Young dames rocket greens are one of the greatest greens I've eaten, wild or cultivated.
Cooking Dames Rocket
You can use dames rocket anywhere you'd use spinach. Some people use it in salad but I don't recommend that. The very young leaves a few inches long can be good in salad, but the window for harvesting them is short.
As dames rocket grows, the leaves develop chewy stems, and a hairy texture with won't like. But, after a quick dip in boiling, salted water the texture is greatly improved, and the leaves become sweet and delicious.
They're so tender when young that they're easy to overcook and will start to break down in the blanching pot quicker than most greens. To get the most from the plant, harvest more mature leaves, say 6-7 inches long.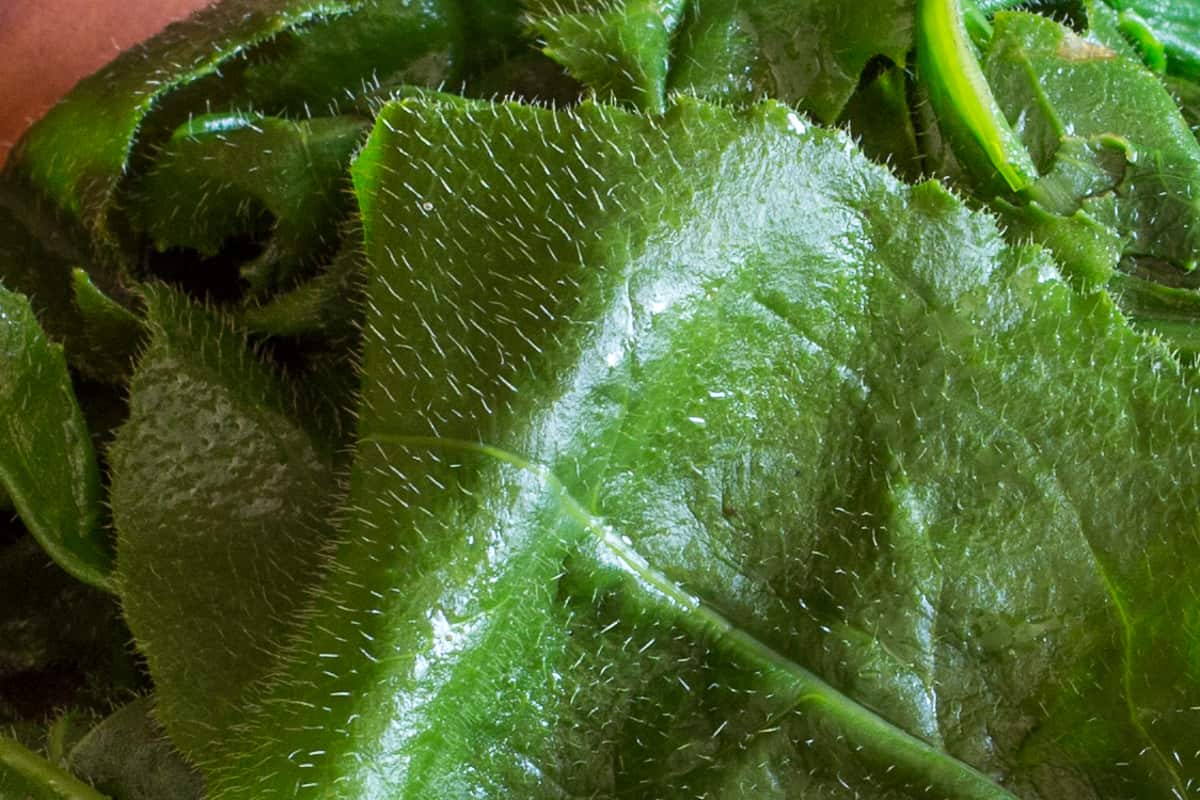 In the Spring I often have a nice bowl of them all alone--a sallet, if you will, sallet being the antique name for salad, originally referring to only cooked greens or "pot herbs".
Other Edible Parts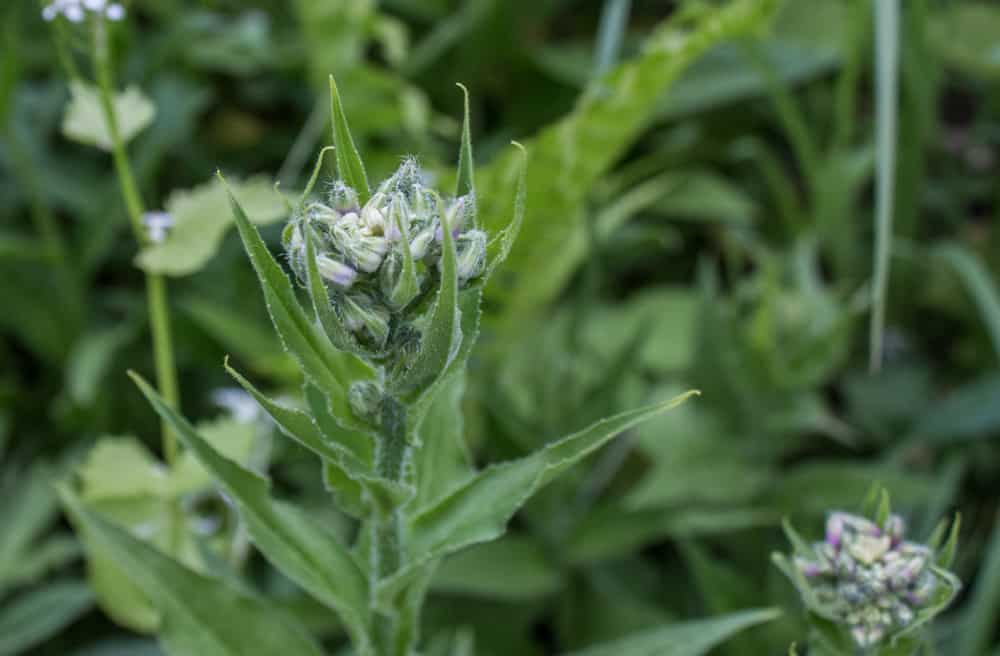 The shoots can be cooked like a small vegetable. The unopened flower buds, or raabs are great cooked quickly like a small broccoli. The flowers are good added to salad with a peppery, slightly sweet flavor not unlike arugula or mustard flowers.
A great way to compliment the sweet flavor of the greens is to serve them like Lebanese Dandelions with Caramelized Onions (Hindbeh).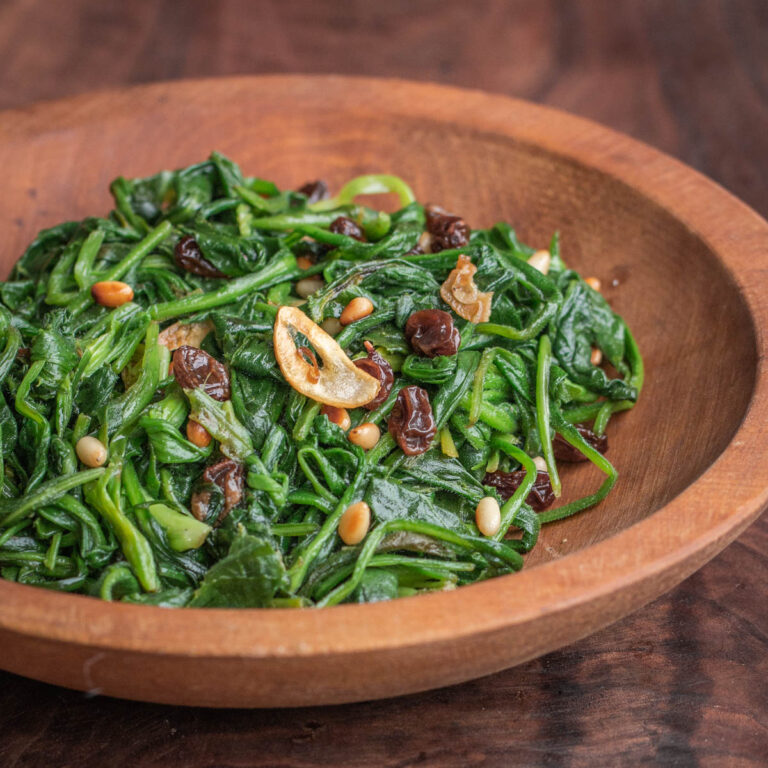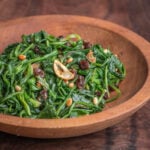 Print Recipe
Dames Rocket with Raisins and Pine Nuts
A classic dish of wilted dames rocket greens with garlic, pine nuts and dried fruit. Serves 2-4 as a side dish.
Equipment
1 10 inch saute pan

1 4 quart pot for blanching
Ingredients
8

oz

dames rocket

spinach, or wild greens like lambsquarters or nettles

Kosher salt

to taste

1

large cloves garlic

ends removed, cloves thinly sliced

2

tablespoons

blended olive oil

or light olive oil

1.5

tablespoons

raisins

currants, or golden raisins

A few cracks of the peppermill

1

tablespoons

freshly toasted pine nuts

1

splash

dry white wine
Instructions
Wash the greens and reserve in a colander.

Bring a small pot of salted water (roughly 1 T to each quart of water) to a boil. Add the greens to the boiling water and cook until they're tender and taste good to you. This will vary depending on your greens. Spinach cooks in seconds, wild greens and chicories may take 5-10 minutes.

Remove the greens to a bowl of cold water and cool, then squeeze out the water.

If your greens are long, consider cutting them for easier eating.

Meanwhile, cook the garlic in the oil on medium heat until golden about 10 minutes. Take your time here, you want the garlic golden, but it should never be dark or black, which will ruin the dish. Ddd the the greens, raisins and pine nuts, and a pinch of salt and pepper.

Increase the heat on the pan to high, add a tiny splash of wine to the pan, then increase the heat to evaporate excess liquid.

Taste and correct the seasoning for salt and pepper, and cook down if it looks too wet. Serve hot.

Sometimes we serve it with lemon wedges at the table, a touch of crushed red pepper, or an extra drizzle of extra virgin olive oil.
Notes
I make this with many different greens. Some of my favorites are nettles and watercress. Spinach, chard, and a mix of different greens works well too. 
Nutrition
Calories:
89
kcal
|
Carbohydrates:
6
g
|
Protein:
1
g
|
Fat:
7
g
|
Saturated Fat:
1
g
|
Polyunsaturated Fat:
1
g
|
Monounsaturated Fat:
5
g
|
Sodium:
17
mg
|
Potassium:
147
mg
|
Fiber:
0.4
g
|
Sugar:
0.01
g
|
Vitamin A:
644
IU
|
Vitamin C:
14
mg
|
Calcium:
10
mg
|
Iron:
1
mg