Out of all the things that can be made with dried morels, this is one of my favorites. Everybody loves a good steak, and the addition of mushrooms is classic. Using morels instead of cultivated mushrooms brings this basic combination to new heights. I'll let you in on a little secret of mine too: when I have wanted to impress someone special, this recipe has served me well.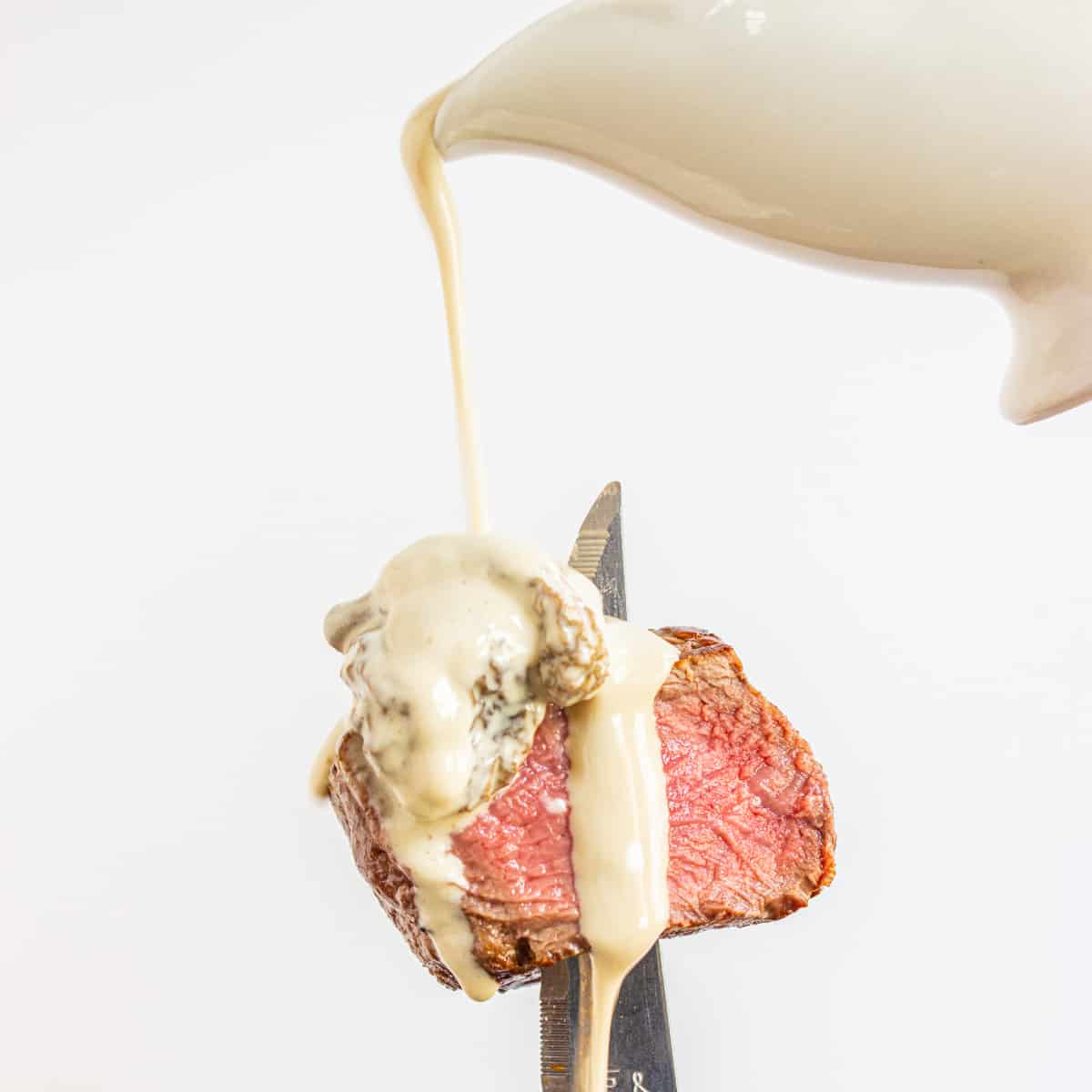 I remember a few years ago I was dating a girl, she was coming over for dinner for the first time. I made an amuse bouche of rabbit tenderloin wrapped in salted pork lard, lobster, gnocchi with morel sauce, and chocolate souffles.
The meal was fine, and the rest of our evening was great. She didn't have the foggiest idea what a morel was, but for months afterwords, whenever I talked about what was for dinner, I remember she would bring up the gnocchi in morel sauce, crooning: "OHHH GAWD! ALAN, THOSE MUSHROOMS!". Needless to say you can sauce two, 2 ounce portions of gnocchi with this recipe.
Whether you have a man or woman you want to impress, or just want to plan fun dinner to show off your morels, I guarantee you: once you try this it will become a staple of your's for special occasions. Essentially this is a simple pan sauce made from fond, (brown stuff left in a pan from searing a steak) dried morels and their reconstituting liquid, meat stock, an allium (onion) of your choice, cream, and cognac. What you end up with is one of the richest sauces I know. The recipe itself is a cinch to make, rich in flavor, and really flexible if you have a stash of dried wild mushrooms, since many varieties, especially boletes would work well too.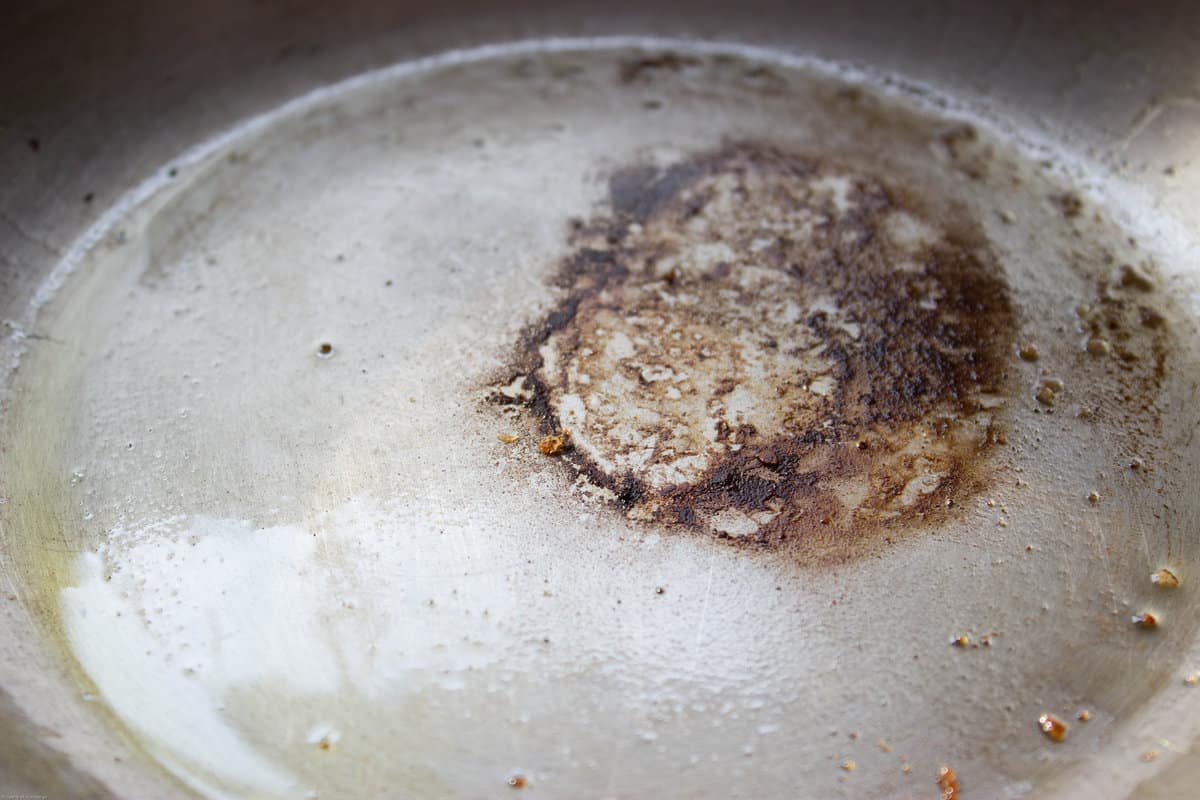 This is a great example of where dried morels shine, although you could definitely make this with fresh as well or a combination of the two if you are feeling especially flamboyant. Dried morels have a deeper, more concentrated flavor than fresh, and when amplified by cream, they become quite an experience.
If you're a morel hunter, you probably have a couple lying around dried from the previous season. If you're not a morel hunter that's fine, dried morels can be purchased at most supermarkets, and you wont break the bank buying a small retail package, half of which is all this recipe requires.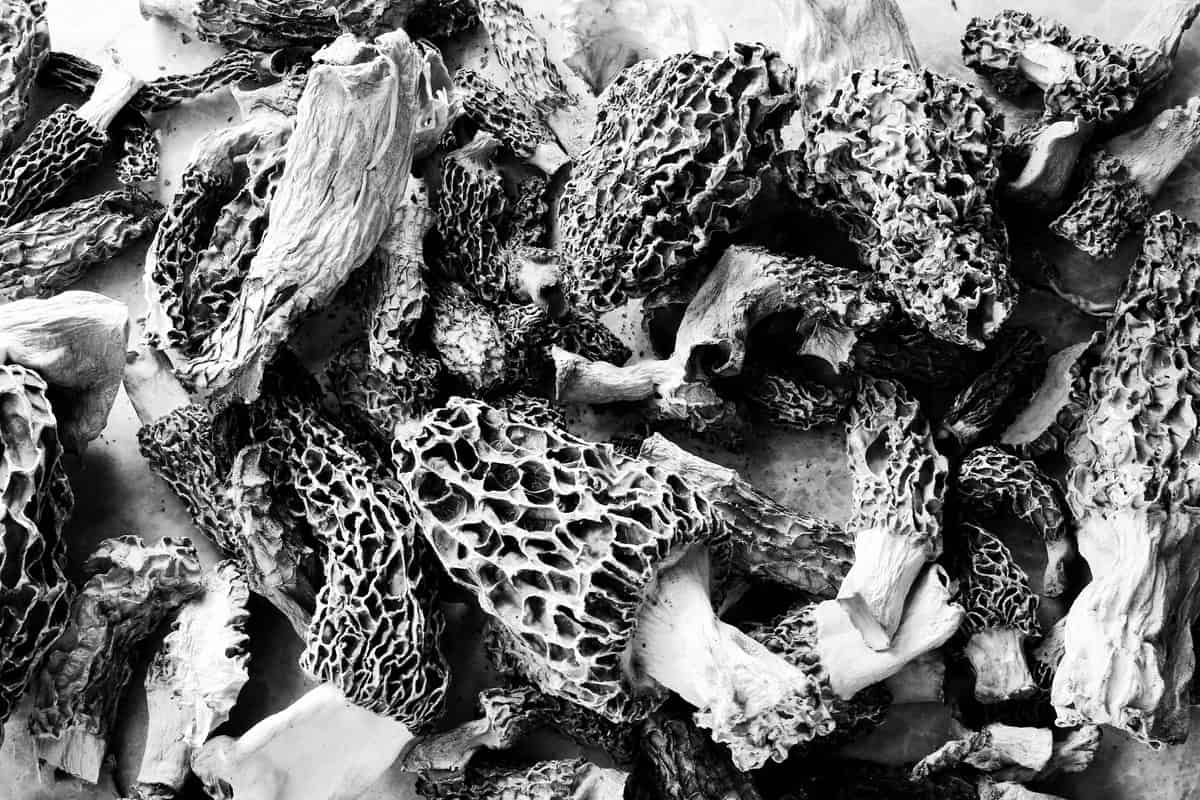 The steak you use can be anything you want, it could even be a beef roast, pork chops, heck you could even use chicken. There's just something about a great cut of steak that's evocative of a special time though, don't you think? I personally don't eat lots of steak, but when I do, this is something I might make.
Related Posts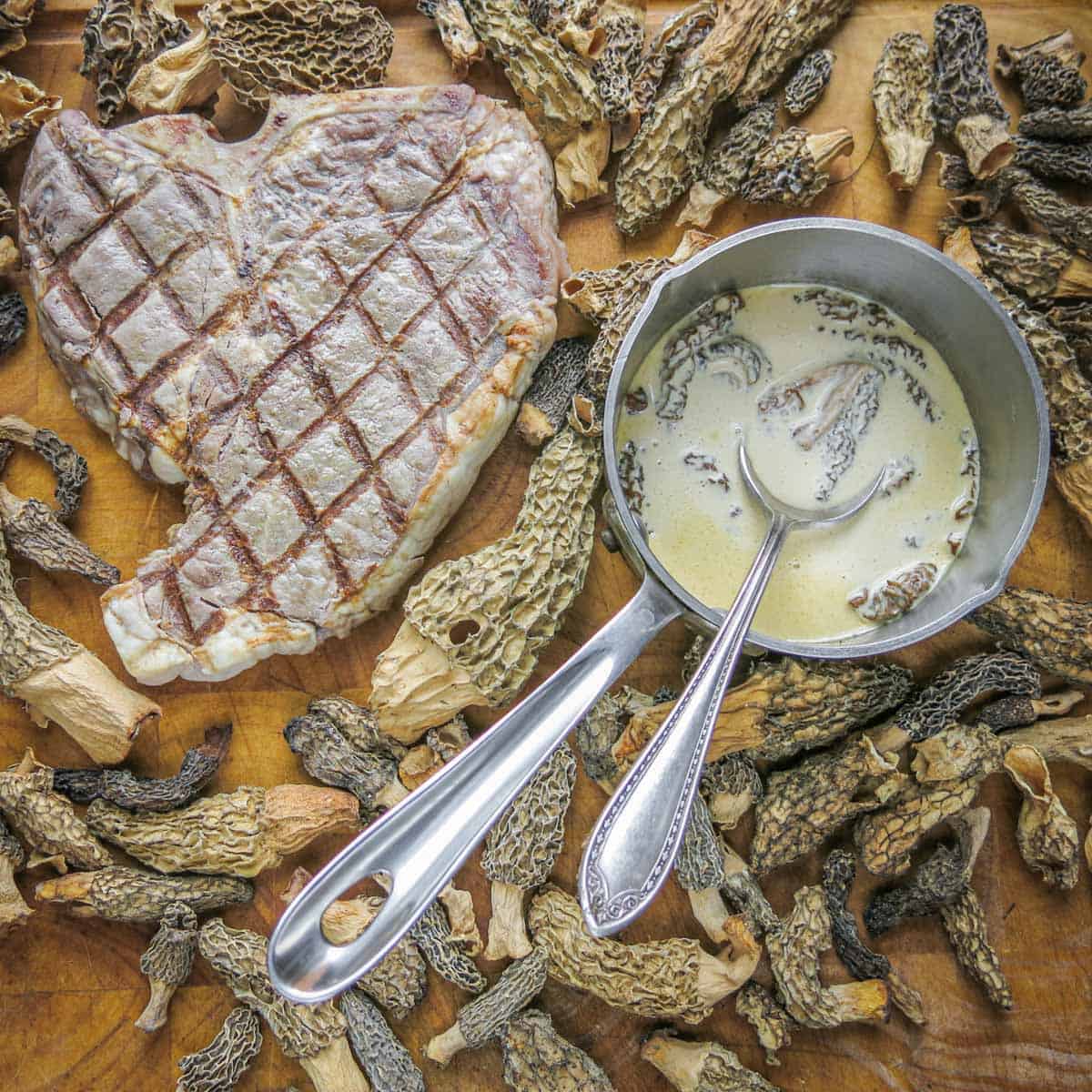 Print Recipe
Basic Steak with Morel Sauce
Seared steak of your choice with a French-style creamy morel pan sauce
Equipment
1 2 quart sauce pot

1 grill or cast iron pan for cooking steaks
Ingredients
Steaks of your choosing

I suggest 4-5 ounces/person. Steak is rich, having a smaller portion means room for dessert.

¼

cup

cognac

(you could also use brandy, white wine, or whiskey)

10

grams

dried morels+water to cover

2

cups

cream

1

tablespoon

shallot

diced

1

cup

chicken or beef stock

Kosher salt

Fresh ground pepper

High smoke point oil for searing such as grapeseed

canola, or lard

1

tablespoon

unsalted butter
Instructions
Preheat the oven to 250. Rehydrate and clean the dried morels by soaking them in cold water to cover until soft. Do this in something with a lid like a mason jar. Agitate the morels by shaking the jar to remove dirt and debris. Remove the morels with a slotted spoon, then strain their leftover liquor. Return the morels to their liquid and reserve.

Heat a cast iron or stainless steel pan until lightly smoking, you may want to open a window. Season the steaks with salt and pepper, then sear the meat on high heat until golden brown on each side. Put the steaks on a wire rack on a cookie sheet and place in the oven just to warm them through gently and prevent overcooking.

Remove the oil from the pan, with a cloth or towel, but leave the brown bits or "fond", since it will become the base of your sauce.

While the steaks are slowly heating in the oven, add the butter and shallots to the pan and stir to remove the brown bits. Cook for 2 minutes, or until lightly colored, do not allow them to burn though.

When the steaks are done to your liking take them out of the oven and let them rest in a warm place. The steaks will give off juice as they rest, reserve this to add to the pan with the cognac and stock.

Deglaze the pan with the cognac, then cook until the pan is almost dry. Now add the morels and their liquor along with the chicken or meat stock, and steak juice, then cook until the pan is almost dry again, about 5 minutes. Add the cream reduce for a few minutes until it thickens, season with salt and pepper. Serve the steaks with the sauce on the side.
Notes
Serve with some seasonal vegetables, like braised greens and maybe some roasted fingerling potatoes
Nutrition
Serving:
2
oz
|
Calories:
316
kcal
|
Carbohydrates:
3
g
|
Protein:
3
g
|
Fat:
31
g
|
Saturated Fat:
19
g
|
Polyunsaturated Fat:
1
g
|
Monounsaturated Fat:
8
g
|
Trans Fat:
0.1
g
|
Cholesterol:
95
mg
|
Sodium:
102
mg
|
Potassium:
163
mg
|
Fiber:
0.1
g
|
Sugar:
3
g
|
Vitamin A:
1225
IU
|
Vitamin C:
1
mg
|
Calcium:
57
mg
|
Iron:
0.4
mg
More
Forager's Guide to Morel Mushrooms