Venison Tenderloins en Colère is more of a fun kitchen hack for cooking the inner loins of a deer than it is a specific recipe.
Story goes that one day after butchering deer with a friend, I came home and didn't have any plans for dinner yet. If you butcher you're own deer, you know it can be a lengthy, all-day affair, especially if you're cutting up multiple deer, as we were.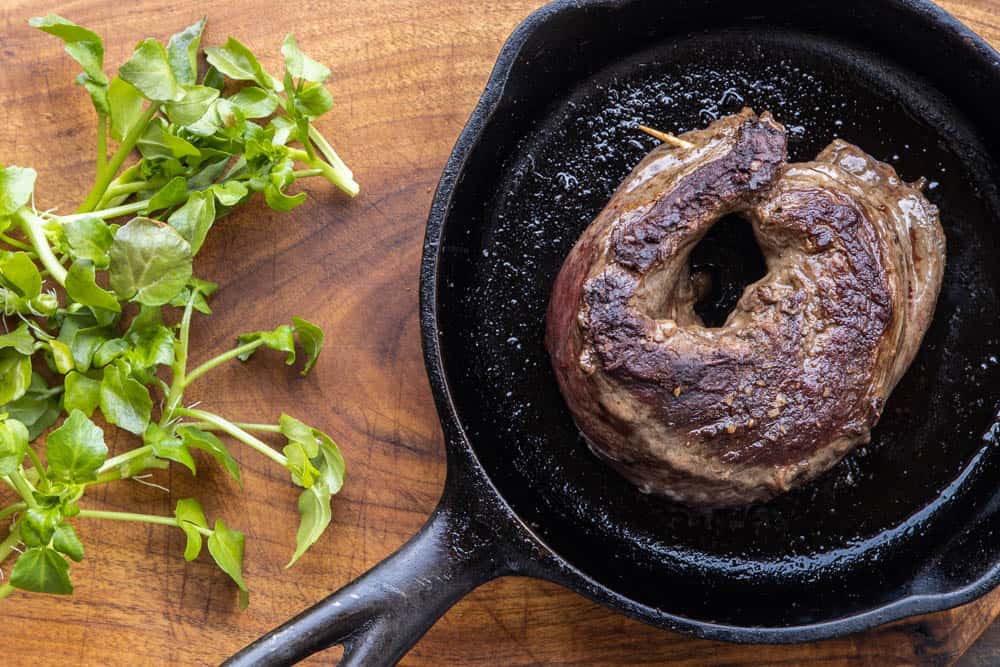 My backstraps were all in large pieces, and I wanted to make something quick, but the large pans were dirty and I didn't feel like cleaning them, so I grabbed the pack of inside loins.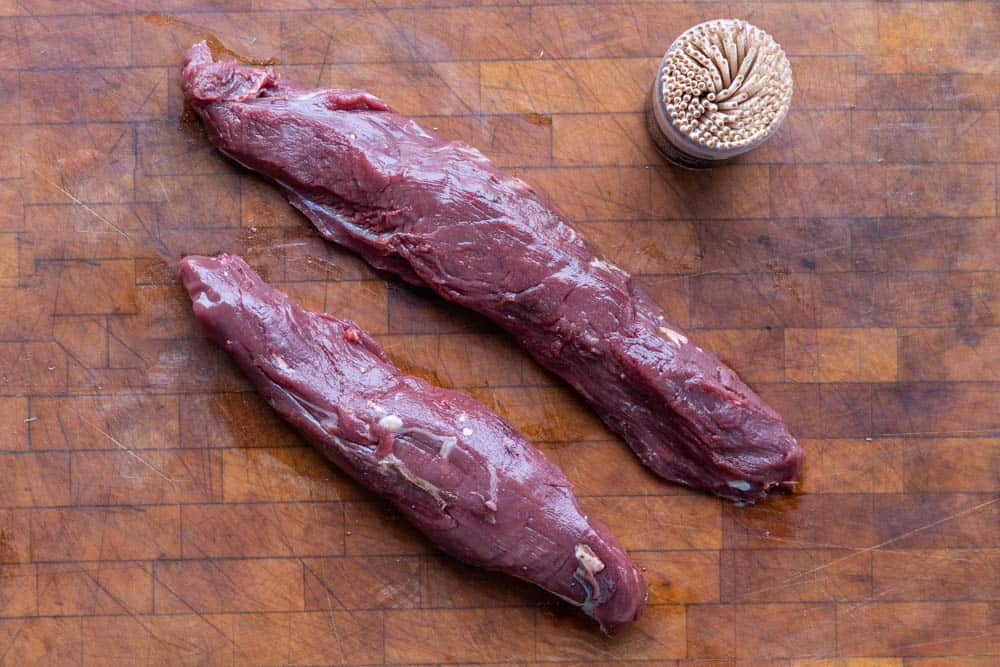 The inner tenderloins were too long to fit in the pan, but an old French preparation for fish popped into my mind where you put the tail of the fish in it's mouth to form a ring.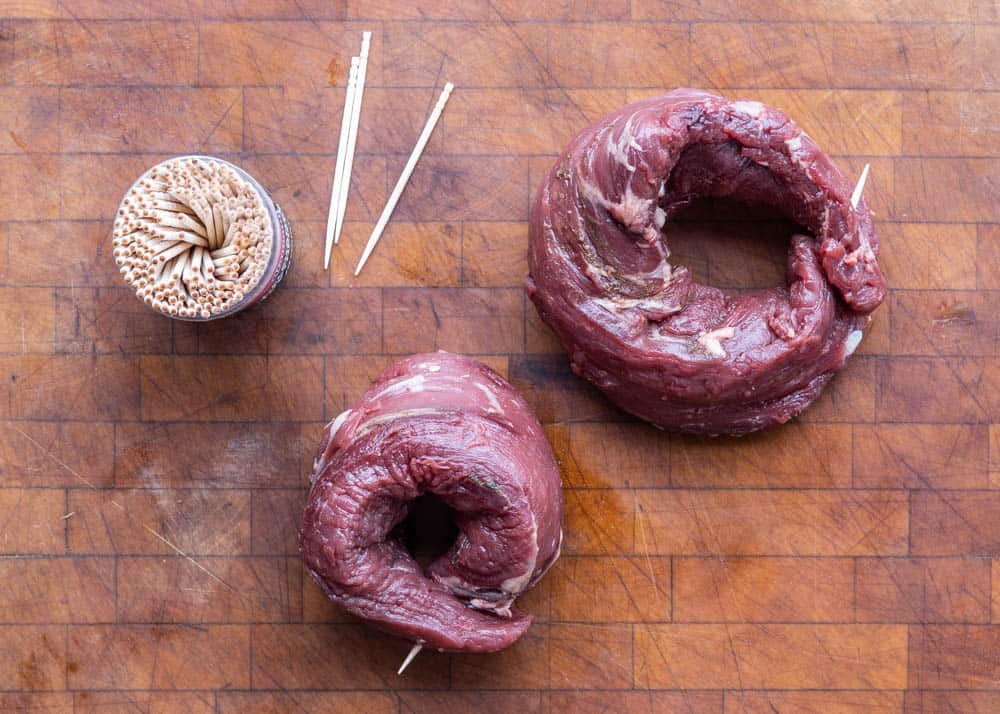 The technique is called en colère, and it basically means angry fish, as the fish is "biting" his own tail. Forming the venison tenderloins into a ring did more than make them look fancy though, it made them fit more efficiently in a pan, and also helps them cook a tiny bit more evenly since you can wrap the two thin ends together.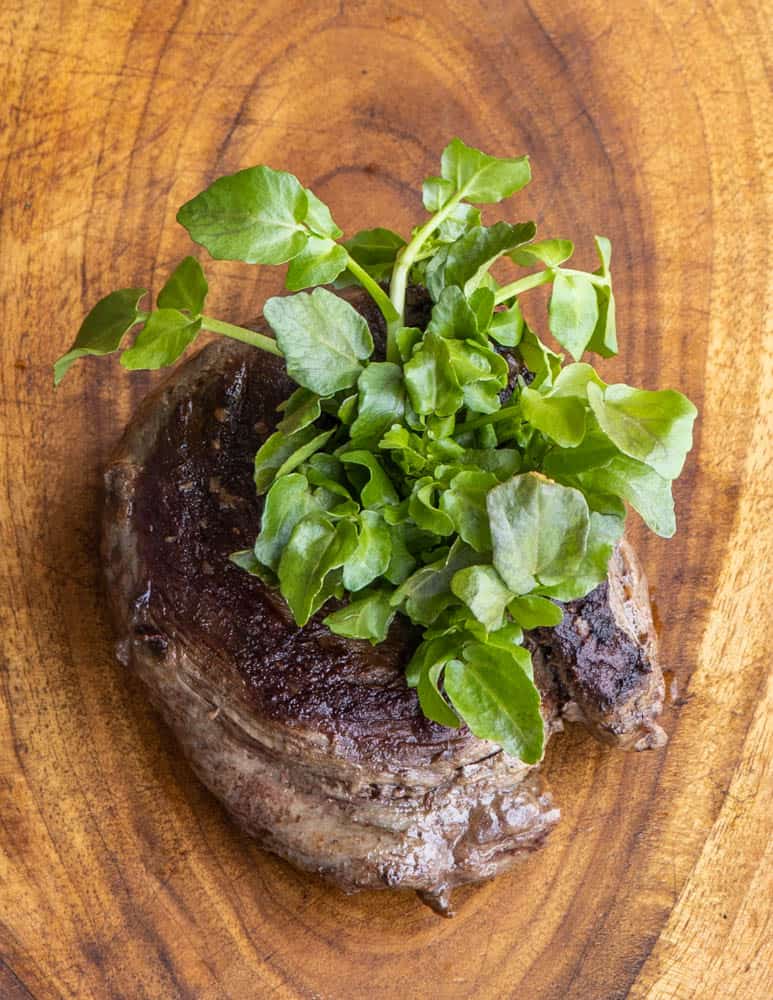 Cooking the inner loins like this is a small difference, to be sure, but it's a fun one. Give it a try the next time you have some inner loins to cook. And if you haven't tried my venison tenderloins crusted with dried morels, give that a shot too.
And It would be remiss of me to add that after the tenderloins are cooked, the space in the middle is begging to be filled with a small bouquet of greens or sauteed mushrooms, which makes for a nice presentation. If you need a sauce to go with them, try my ramp leaf salsa verde.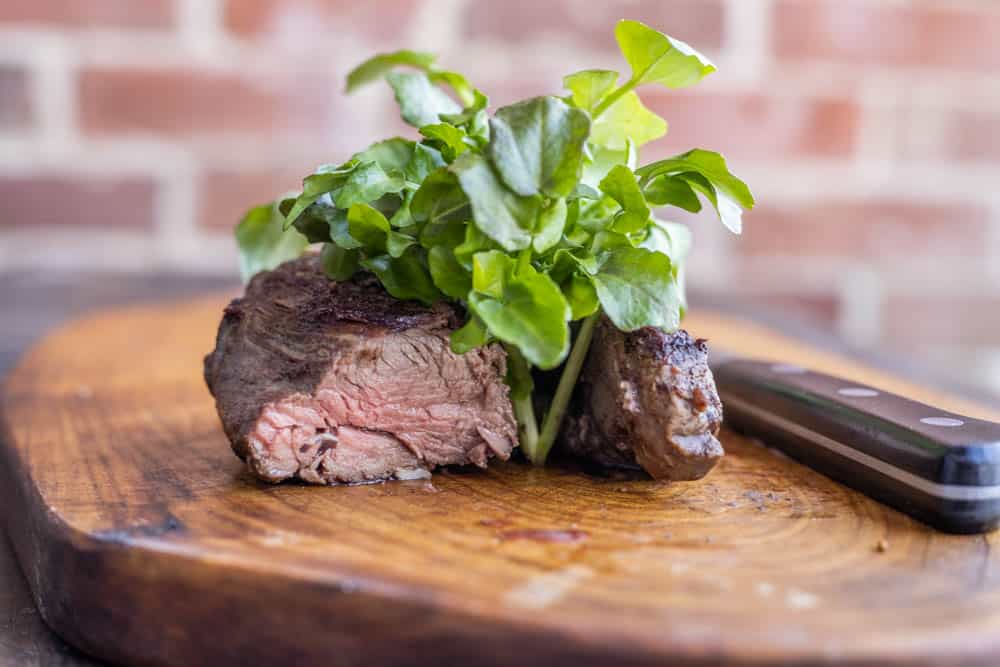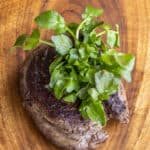 Print Recipe
Venison Tenderloins en Colere.
Venison tenderloins secured in a ring shape with toothpicks makes for easy and even cooking.
Ingredients
2

venison tenderloins / inner loins

Kosher salt

to taste

Fresh ground black pepper

to taste

Cooking or tallow, as needed

Small handful of fresh greens, such as watercress

to garnish

Olive oil or other salad oil

for dressing the greens, to taste

Fresh lemon juice

for dressing the greens, to taste
Instructions
Season the tenderloins all over with salt and pepper and allow them to rest, uncovered in the fridge for a couple hours or overnight. Put the two tail ends of the tenderloins together, overlapping them, and secure with a toothpick.

To cook the tenderloins, heat a saute pan or cast iron skillet with a bit of oil until lightly smoking. Add the tenderloins and cook for 2-3 minutes on each side, then allow to rest in a warm place, for 10 minutes per pound, depending on the size of the tenderloins.

Remove the toothpicks and place each tenderloin on a preheated dinner plate.

Meanwhile, dress the greens lightly with oil, lemon juice, salt and pepper, and put a few of them in the open cavity in the middle of each tenderloin, then serve with a side of vegetables and your favorite sauce. My ramp salsa verde is an excellent choice.