One of the best parts of this website is getting to interact with the people who come to visit. I read every comment and try to sit down for a few minutes every day to reply to them.
Sometimes people send in recipes or comment on things that are really helpful, and Sochan with Potatoes and Venison bacon is a good example.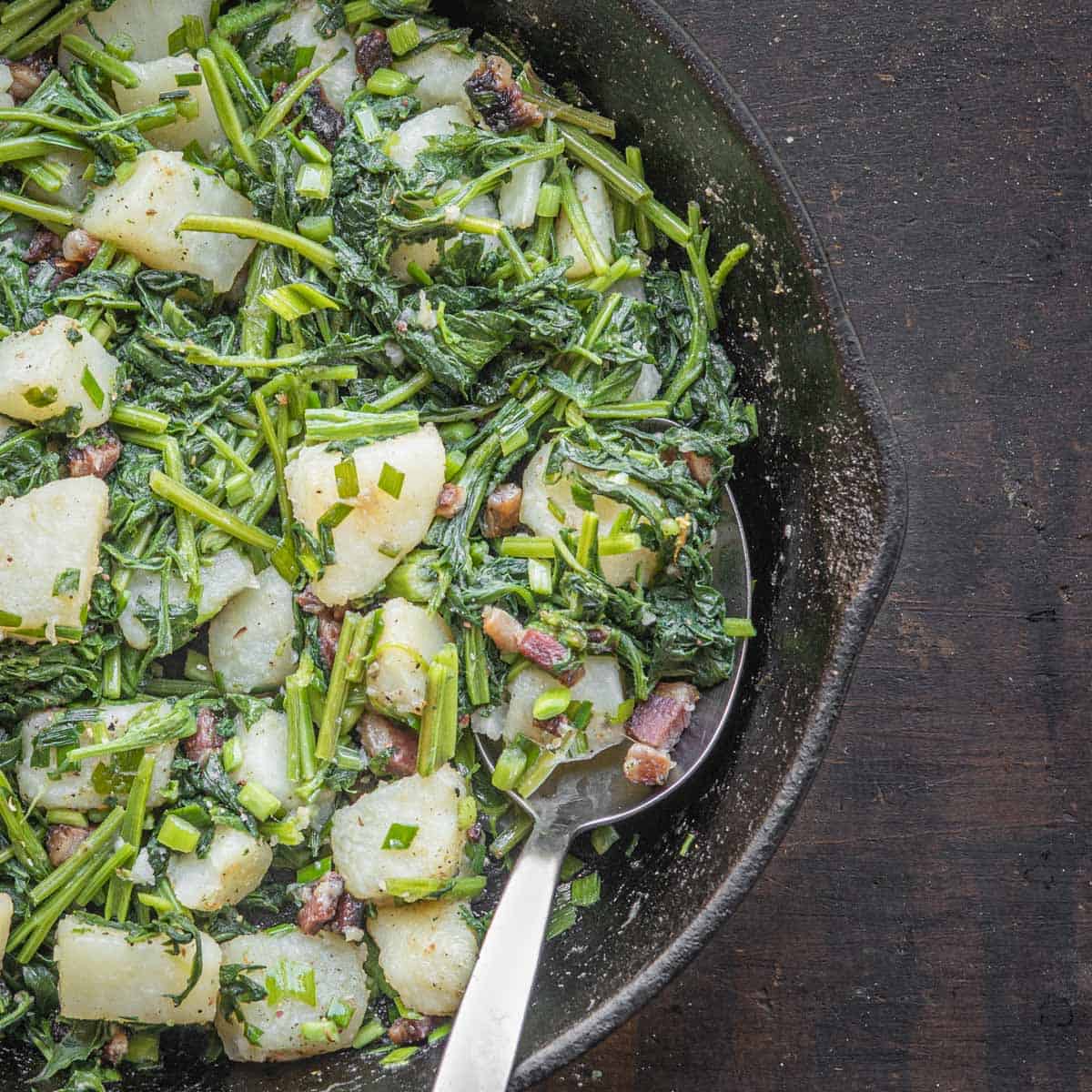 A commentor wrote on my original article on Sochan that her ancestors called them "bottom greens". At first the name might sound confusing, but it's a good example of how common names are occasionally helpful or can shed light on how a green grows, or, in this case, where they can be found.
One of the places that Sochan grows the best is in river bottoms and flood plain forests. Once I put that together, I just had to try the method she suggested for cooking them, which is kinda genius.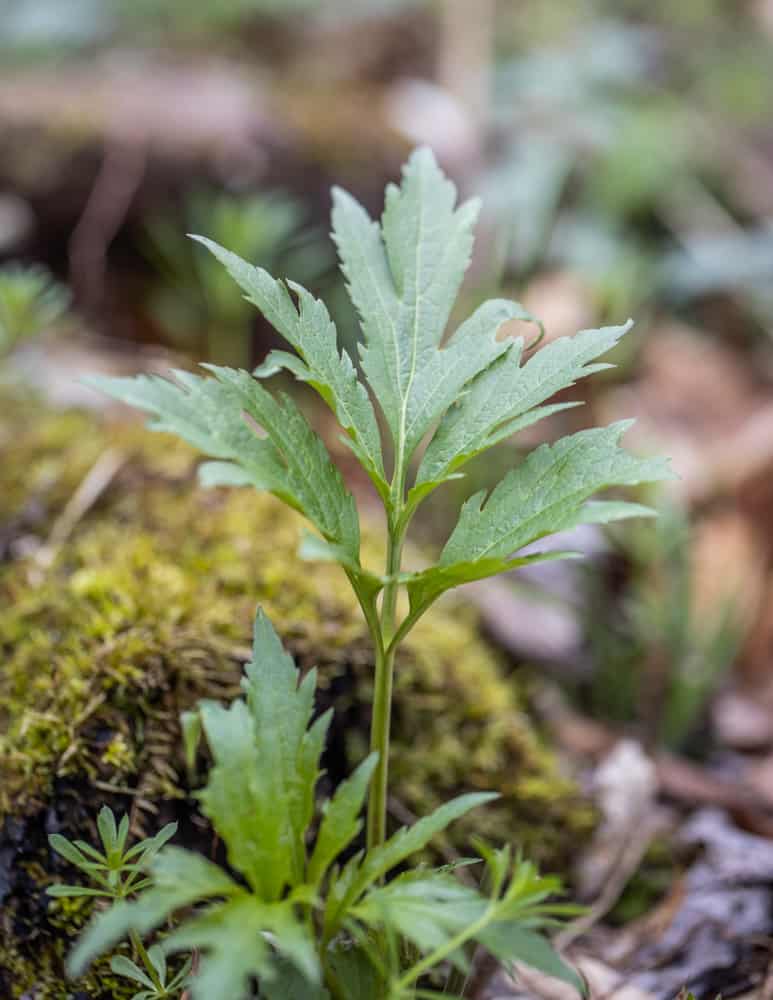 Donna said she boils some cut up potatoes, then cooks some Sochan and mixes the two together. Everyone likes potatoes (except for my strange little brother) but, mixed with the sochan, they're particularly good.
The recipe immediately made me recall an Italian dish called verdure trovata (translates roughly to "found vegetables"). The verdure in verdure trovata should, for the most traditional style be wild, and, it follows from there that they may be (but not necessarily) much stronger tasting than regular greens.
The mild-tasting potatoes in verdure trovata, as well as in the bottoms greens, function as a way to smooth out strong flavors. It's a simple way to enjoy strong tasting greens-a welcome technique at this point in the season as the Sochan is nearing the peak of it's strength.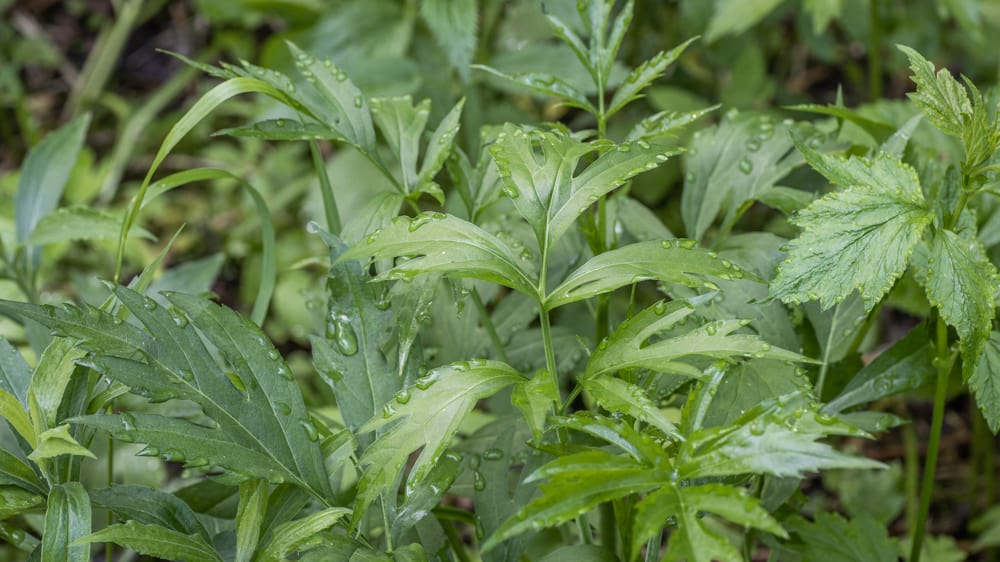 Taking a look at the recipe I made a couple adaptations: an allium (green garlic) and some venison bacon, mostly because I had the ingredients around, but also because my Sochan was pretty darn strong tasting. Even at this point of harvesting though, it went down just fine. You know the old saying: "just a spoonful of venison bacon helps the medicine go down". Beef bacon works good too.
Do yourself a favor and try cooking some rich and or bitter greens like this. Sochan will be great, but any strong-tasting aster or similar green will be fine too.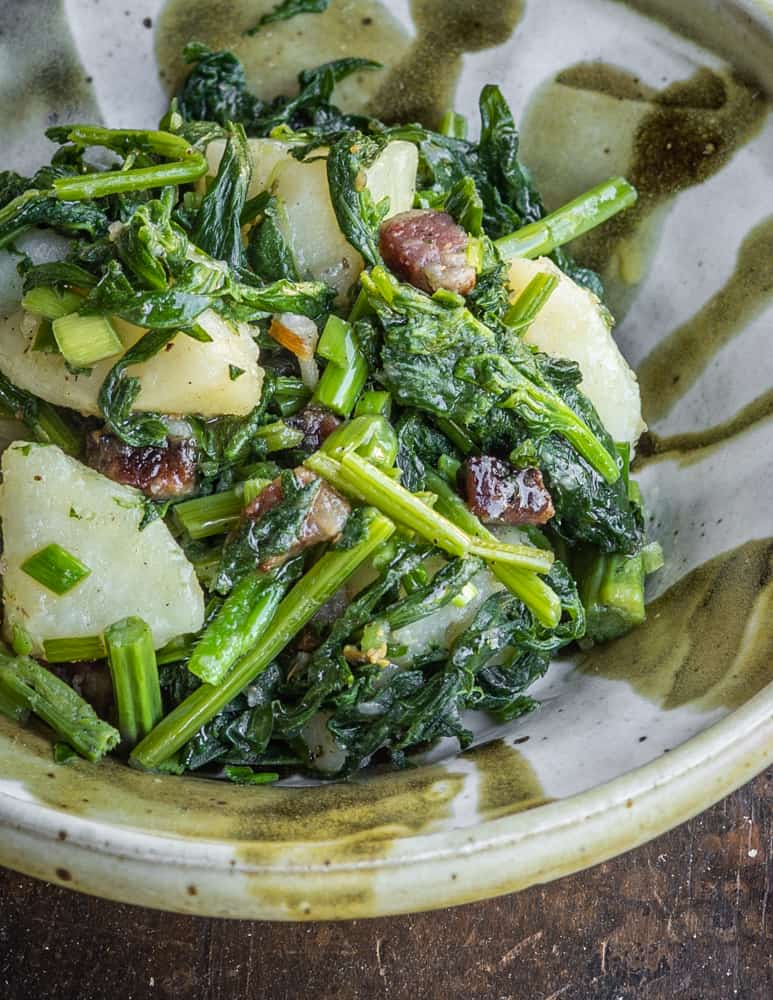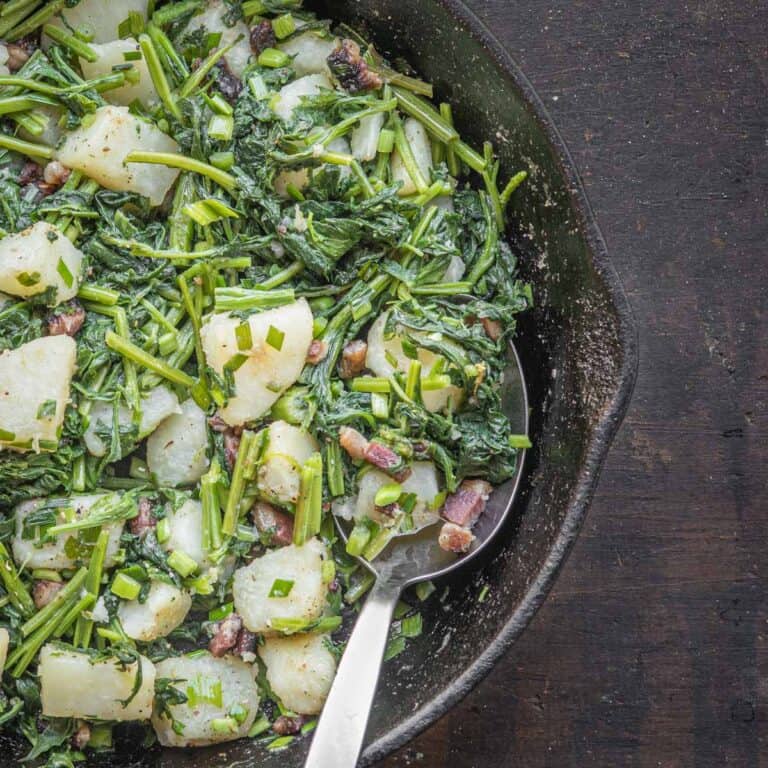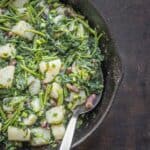 Print Recipe
Sochan with Potatoes and Venison Bacon (Bottom Greens)
Sochan (Rudbeckia laciniata, cooked with potatoes and venison bacon makes for a rich, satisying side dish.
Equipment
1 4 quart pot for blanching

1 10 inch saute pan
Ingredients
6

oz

sochan

2

oz

venison bacon

or a couple slices of regular bacon

Kosher salt and fresh ground black pepper

1.5

green garlic

about ¼ cup sliced ¼ inch

12

oz

1 large russet potato
Instructions
Cut the potatoes into 1 inch chunks. Bring a pot of water to a simmer with a good pinch of salt. Add the potatoes and cook until just tender, then remove and drain. Blanch the sochan in the same pot of water.

Very young sochan can be wilted in the pan with the potatoes, older greens with stems more then 6 inches or so long should be blanched for 30 seconds or until they're just tender, or longer until they taste palatable to you. After cooking, drain the long greens, cool, spread out into a rough line with the stems facing the same direction and cut into 1 inch pieces.

Cut the bacon into ½ inch cubes or slices, transfer to a 10 inch cast iron skillet and and render out the fat on medium-high until crisp.

Add the cooked potatoes to the pan with the bacon, heat through, then add the green garlic and cook a few minutes more. Finally, add the sochan heat it through, mixing it in and separating any clumps of greens.

Taste and adjust the seasoning for salt and pepper until it tastes good to you (remember the bacon is salty) and serve. It's great topped with a fried egg for breakfast.
Notes
Other greens like amaranth can be substituted for the sochan. 
Nutrition
Serving:
3
oz
|
Calories:
144
kcal
|
Carbohydrates:
19
g
|
Protein:
5
g
|
Fat:
6
g
|
Saturated Fat:
2
g
|
Polyunsaturated Fat:
1
g
|
Monounsaturated Fat:
2
g
|
Trans Fat:
0.02
g
|
Cholesterol:
9
mg
|
Sodium:
131
mg
|
Potassium:
555
mg
|
Fiber:
3
g
|
Sugar:
1
g
|
Vitamin A:
4328
IU
|
Vitamin C:
32
mg
|
Calcium:
90
mg
|
Iron:
2
mg
More