A healthy, fresh mushroom salad served with parmesan and fresh greens dressed lightly with lemon juice (typically arugula) is a classic Italian salad recipe, and one everyone should try when the special moment comes that fresh, perfect porcini are on hand.
It's also really quick to make, so you can run into the kitchen right after a hunt and whip it together for your friends that have never experienced wild porcini mushrooms in their raw, primal form.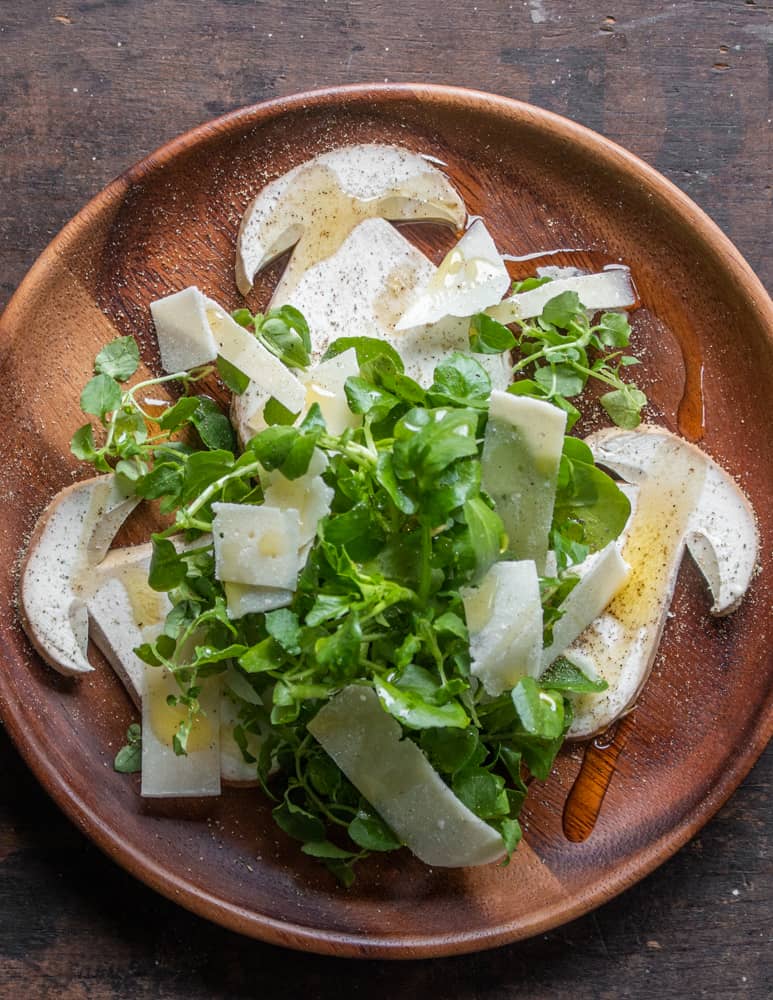 Speaking of raw, compared to other wild mushrooms, porcini are special in that they can be eaten (and enjoyed) raw. The flavor is more subtle than a delicious browned porcini cooked in a pan, but it's special in it's own right.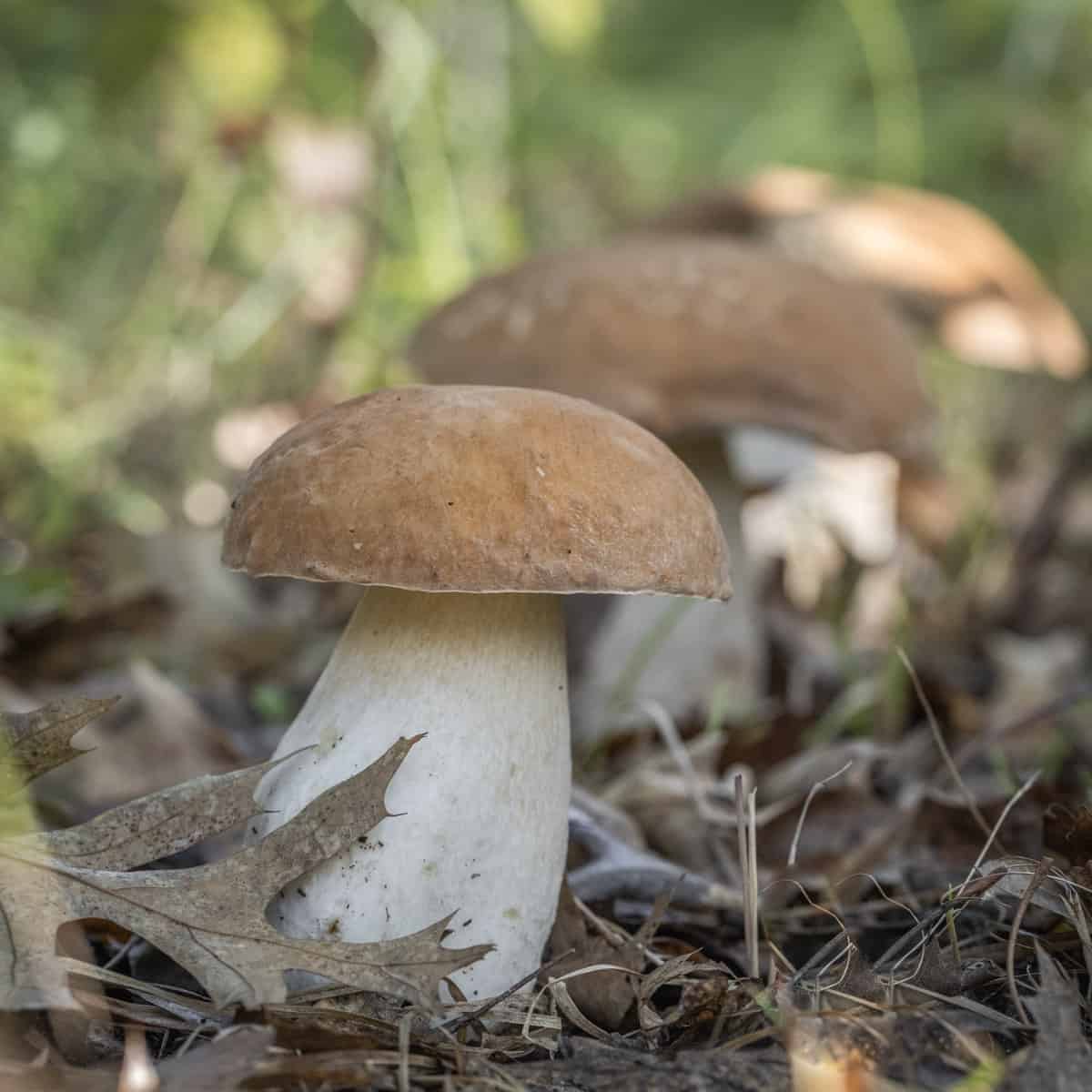 The crisp texture and buttery flavor is part of the appeal here: think of it like a light salad you can serve at the beginning of a meal, or alongside some protein for a good summer dinner al fresco. If you're looking for a marinated mushroom salad, see my favorite marinated honey mushrooms. If you're looking for a roasted mushroom salad, see my sauteed wild mushroom salad.
On eating mushrooms raw
There aren't a lot of wild mushroom recipes on this site where the fresh mushrooms aren't cooked. Most wild mushroom authorities warn against consuming any mushrooms raw because the mushrooms contain indigestible chitin.
While this is technically true, we could make the same comparison with sweet corn, which is mostly indigestible unless it has undergone the process of nixtamalization.
In cases where corn is a mainstay in the diet, it is well known to cause pellagra (a nutrient difficiency) on rare occasion, some mushrooms can be eaten raw, and the experience is worth it, especially with porcini. For an in-depth discussion on this topic, refer to my article "Can You Eat Wild Mushrooms Raw?.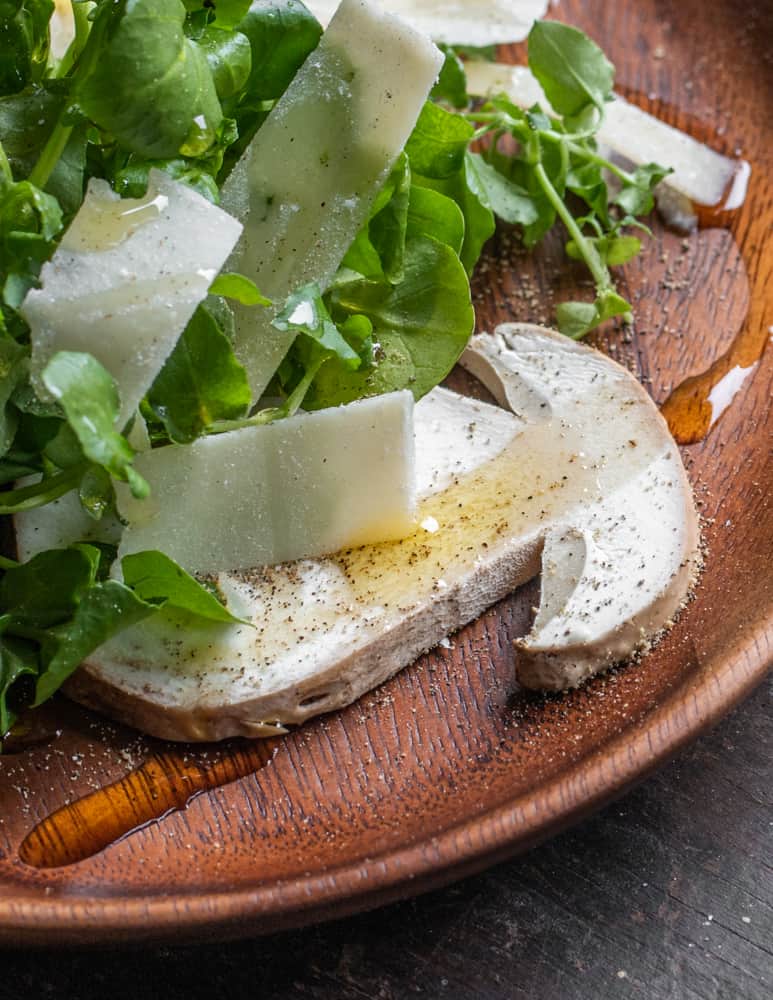 There's a few things to know about eating porcini raw, here's a few cliff notes.
Before you eat raw porcini
Part of what makes eating raw porcini special is that they must be the finest, most perfect specimens you can get. This means no bug holes, absolutely perfect, firm and pure-white on the inside.
Older porcini are best dehydrated or slow-cooked to bring out their flavor.
You must be sure of your identification here, as some other boletes could make you sick consumed raw.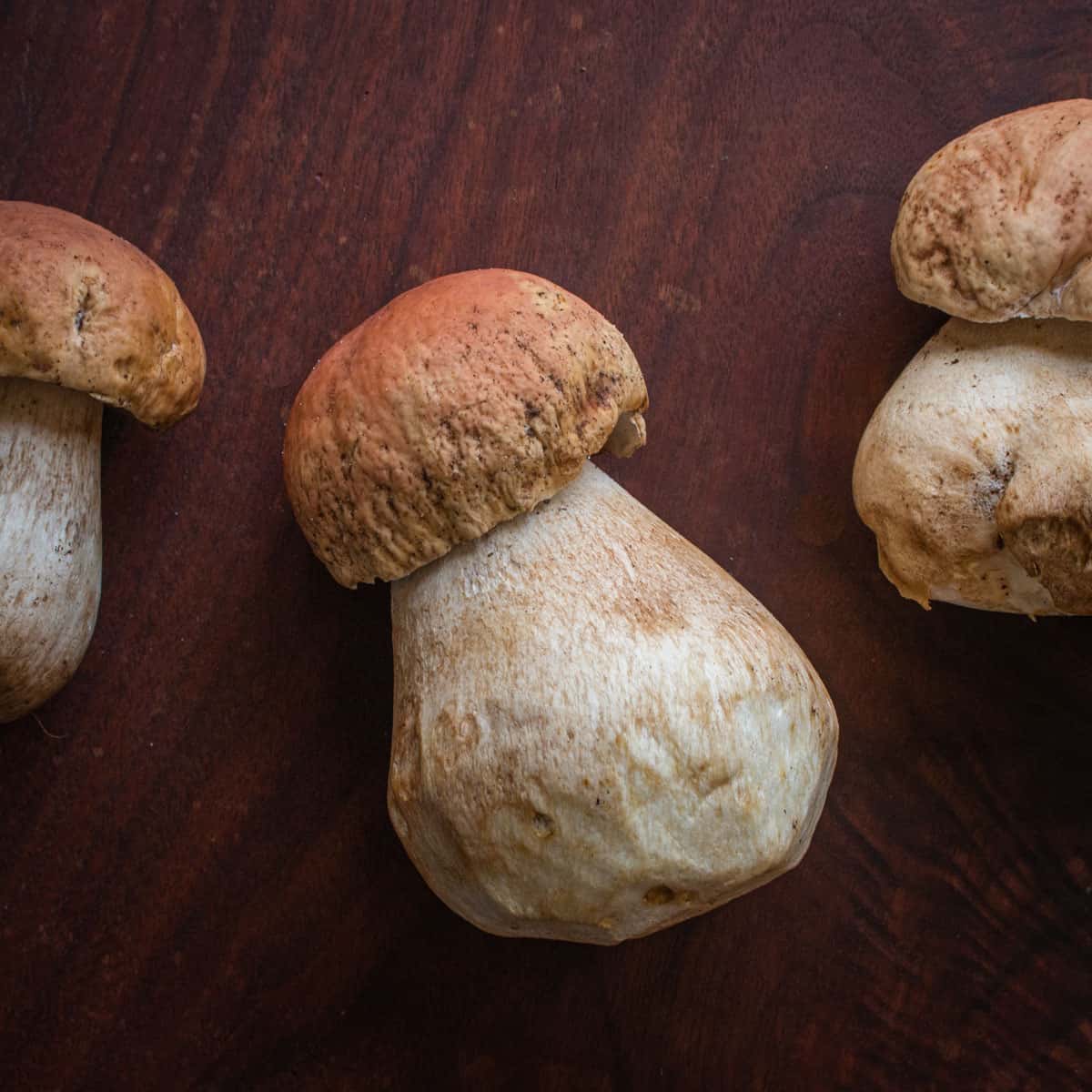 Wild greens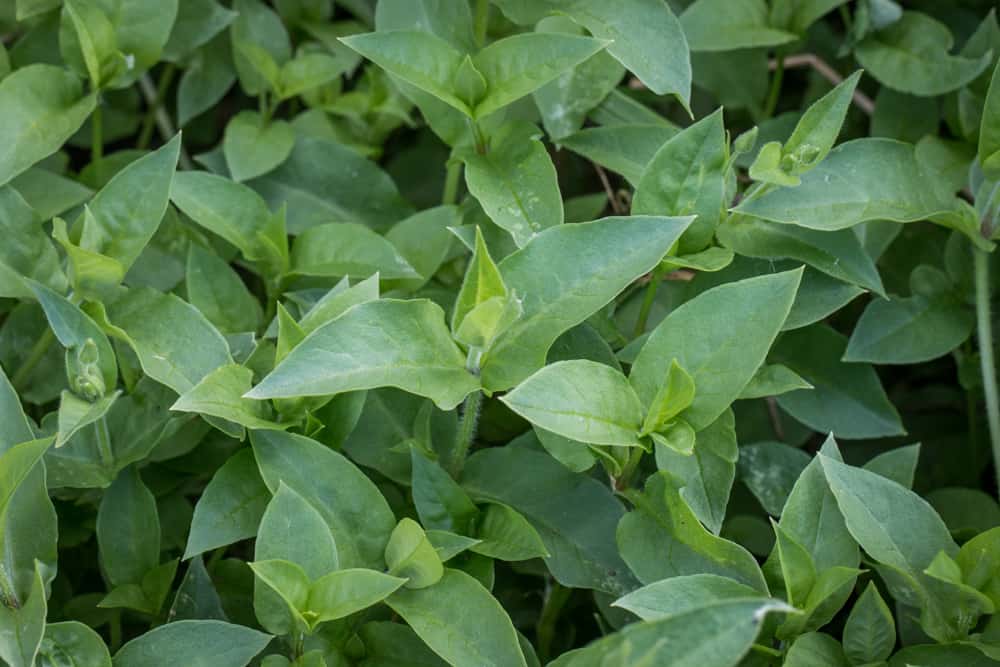 For the salad pictured here, I used a combination of fresh chickweed and watercress, but other tender, fresh salad greens you have will be just fine too. Arugula is the best option if you don't have access to wild greens, and is actually more traditional. Young mustard greens would be good too.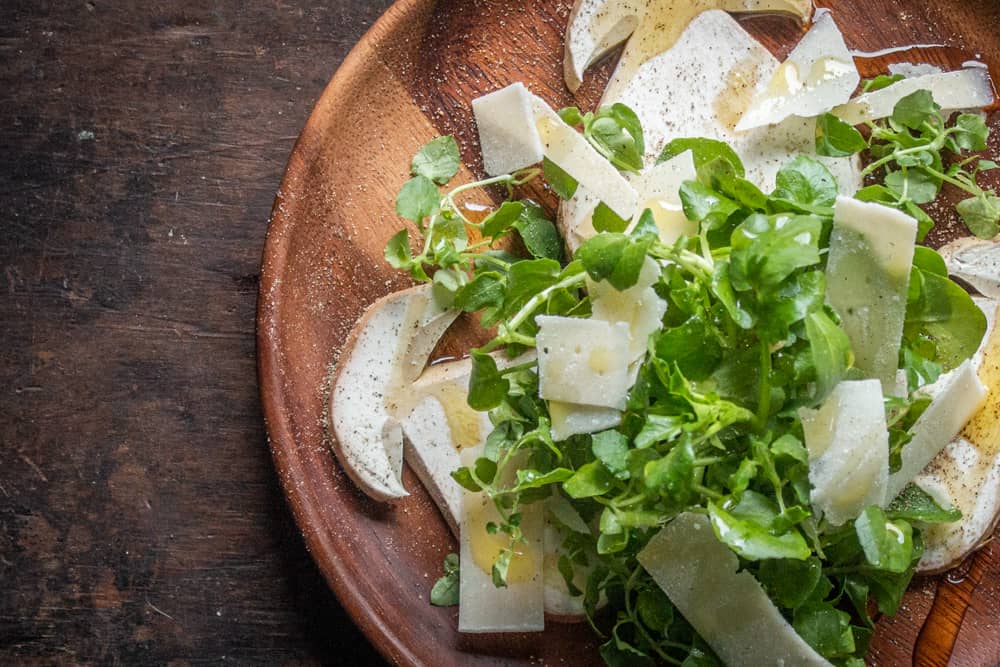 Variations
Serve with a slice of grilled bread rubbed with garlic and parsley, then cut into croutons.
Instead of the lemon juice, you can use your favorite red wine vinaigrette.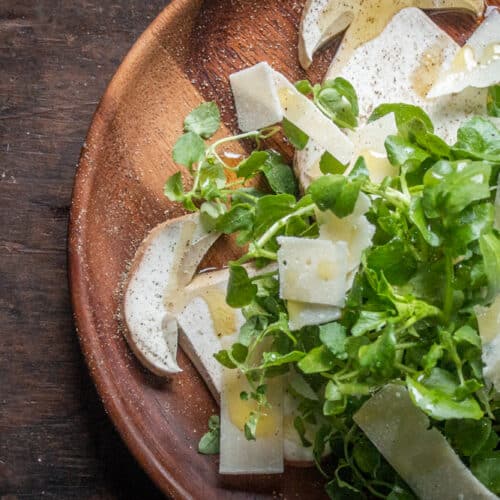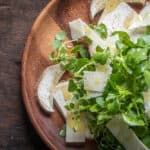 Print Recipe
Raw Porcini Salad with Greens and Parmesan
A simple salad of raw porcini, wild greens and good parmesan can be one of the most special ways of enjoying perfect, fresh porcini. Serves 2
Ingredients
2

oz

fresh

perfect porcini

3

oz

fresh wild greens

such as watercress, chickweed, or arugula

Kosher salt and fresh ground black pepper

Extra virgin olive oil

to taste

Curls of parmigiano reggiano

peeled with a vegetable peeler, or the best black parmesan you can find

lemon wedges

for serving
Instructions
Inspect the porcini for quality, especially if they're mushrooms you've purchased. Cut the mushrooms in half to inspect for bug damage and worm tunneling. If you see any tunneling or discoloration, dehydrate the mushrooms or save for another purpose.

Cut the porcini into ¼ inch slices, preferably slices that show off the cap and stem connected (save the trim for another purpose, or cut into into matchsticks as a garnish and add them to the salad.

Divide the porcini slices between two small salad plates, drizzle with a little olive oil, season with salt and pepper to taste.

Mix the chickweed and watercress or other greens with olive oil, lemon juice, salt and pepper to taste, along with a few curls of parmesan, mound them in the center of each plate, top with additional curls of parmesan, and serve with lemon wedges on the side. Serve with a cold, dry white wine.