Retach mit Shmaltz, a traditional Jewish radish pickle spread, is one of my favorite fermented foods. It's addictive, stinky and delicious.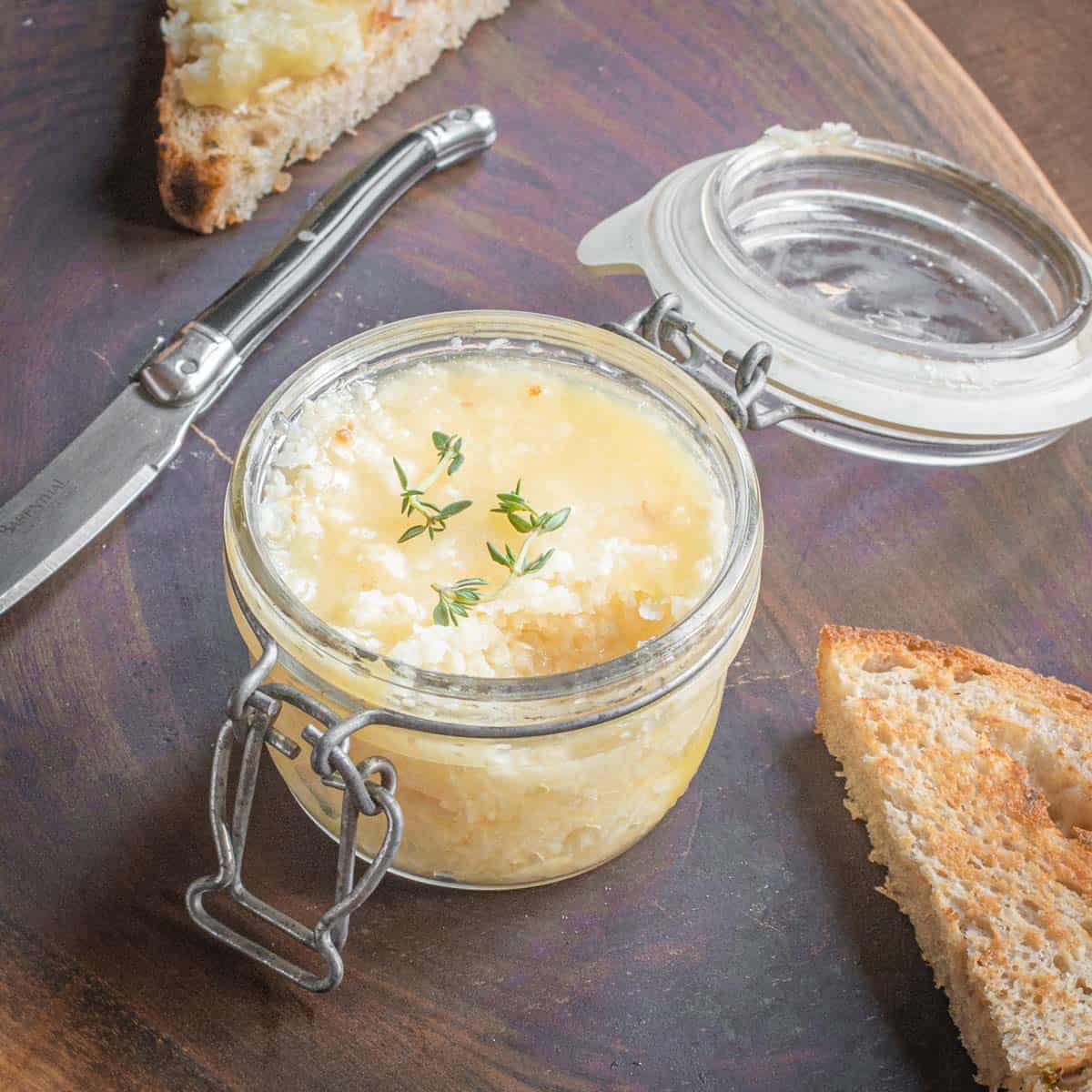 This is one of those little-known cultural specialties. You might find it in an old delicatessen or place that sells things like gribenes, and gefilte fish. It's an old-school Jewish recipe, specifically the eastern European style or Ashkenazi, as opposed to Sephardic, which tends toward Arabic flavors.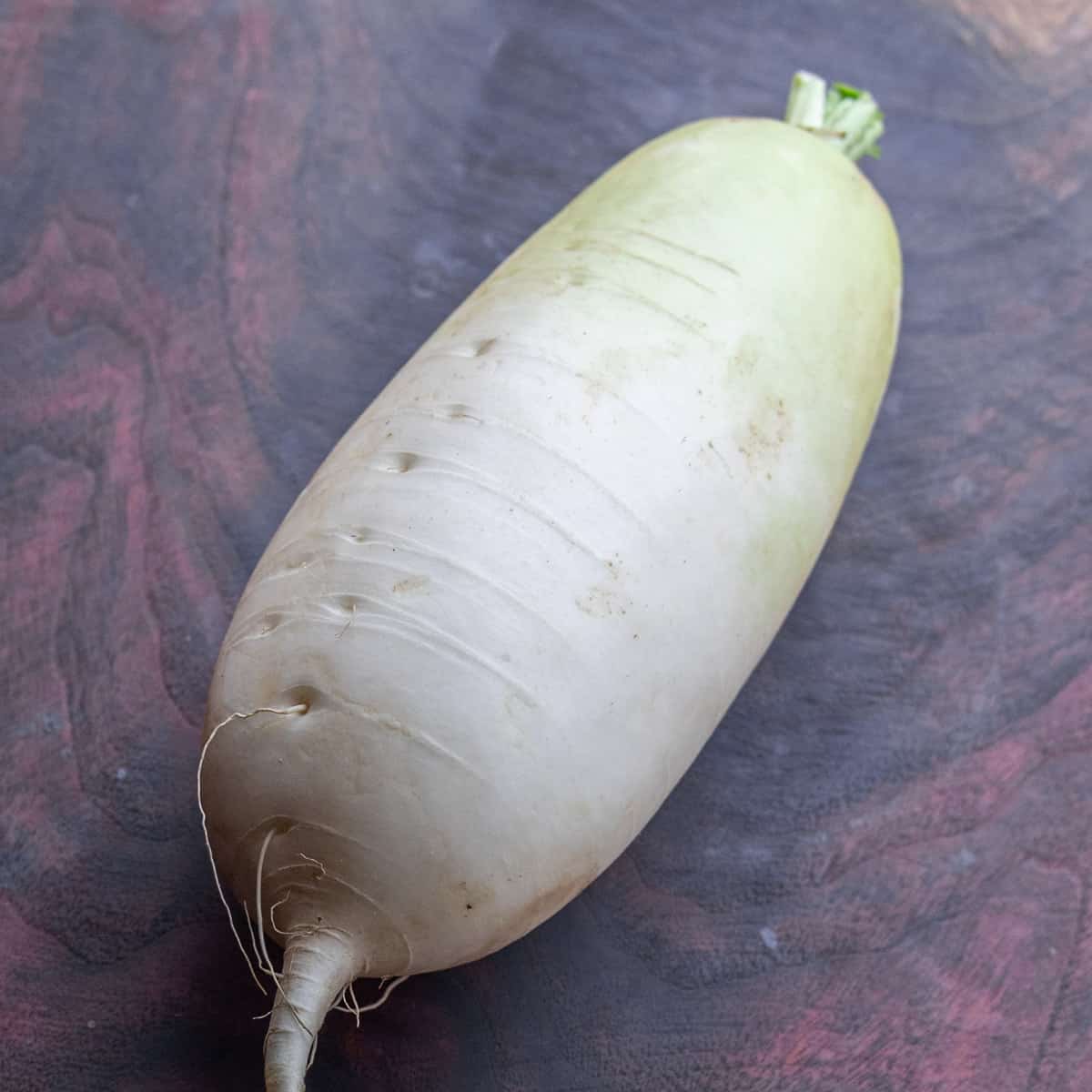 Strong aroma, mild flavor
I live for all the stinky foods, so I made a couple versions of the radish ferment to see if it would be too strong tasting for customers. If you haven't experienced the aroma of a pickled or marinated radish that's sat for a few days before, prepare yourself and open up a window. The aroma is one of the strongest in the vegetal world I know of, but the flavor is mild.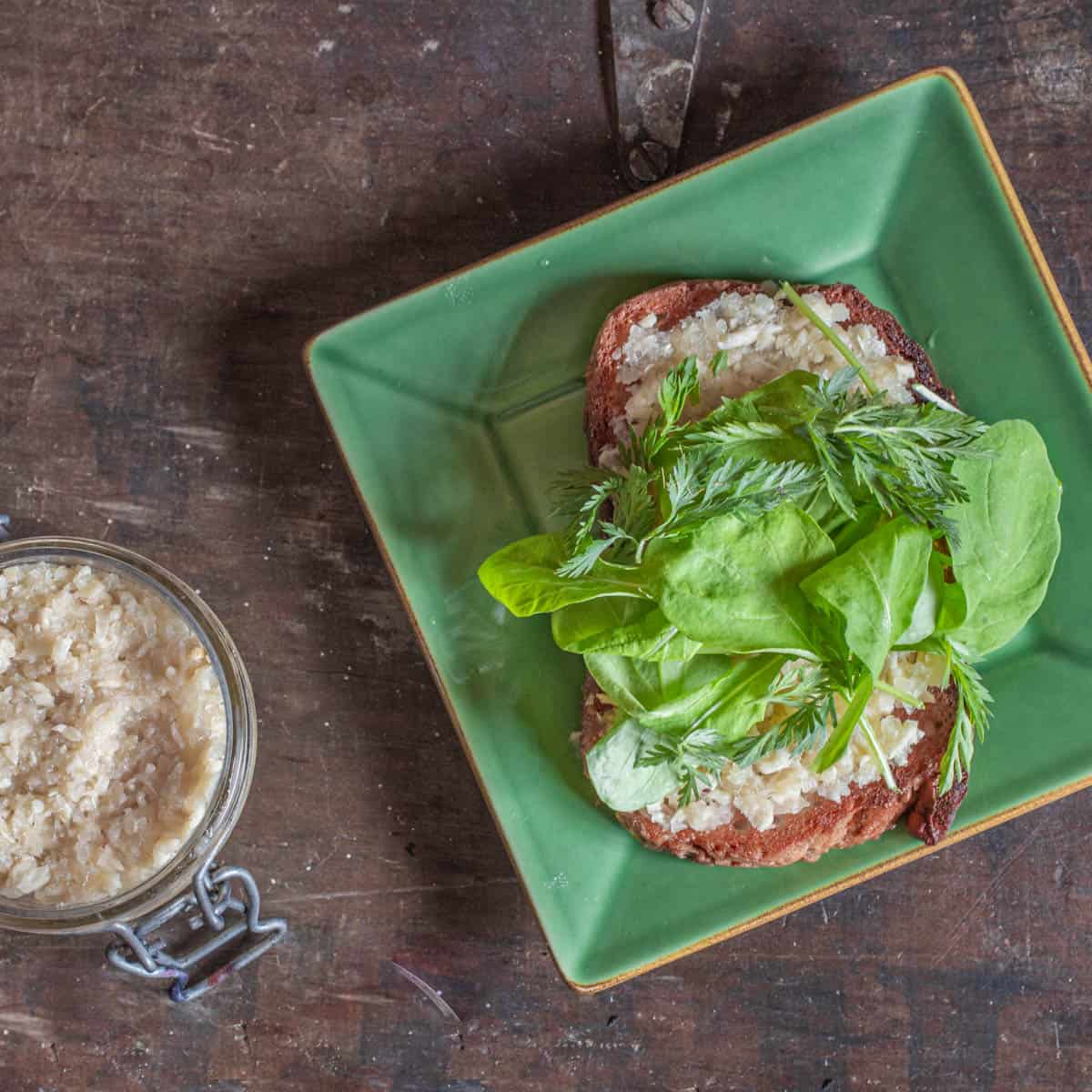 After marinating in the fat for a while the radishes soften and become almost like a spread, soaking up the aroma of the shmaltz which could easily be infused with different things.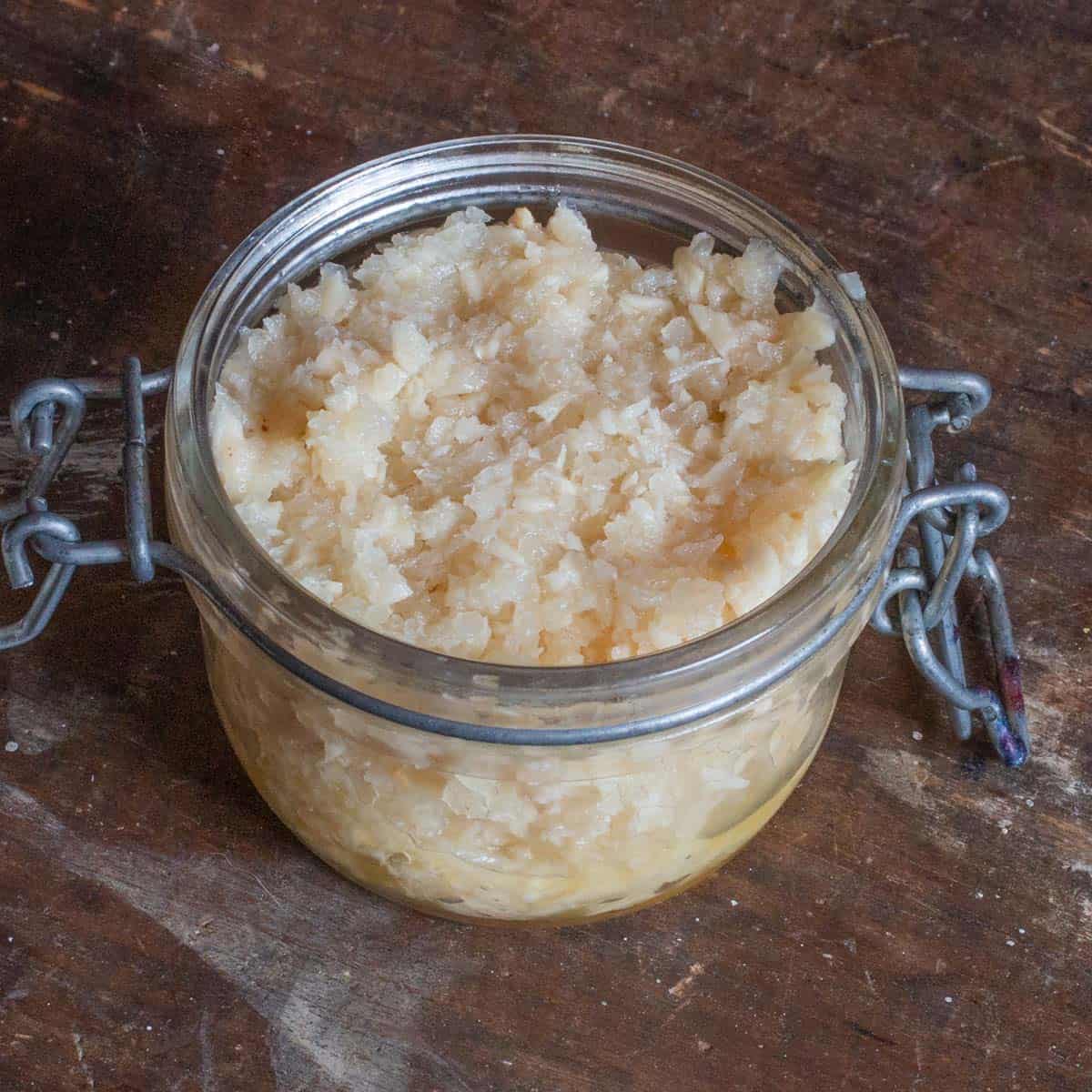 How to make it
It's basically grated radishes mixed with poultry fat, garlic and salt. Early versions were likely fermented in the days before everyone had a refrigerator when cold storage was more common.
To make it you have a few options. You can ferment the radishes in quart mason jars with a few cups of water like other fermented vegetables, but this won't have the strongest flavor.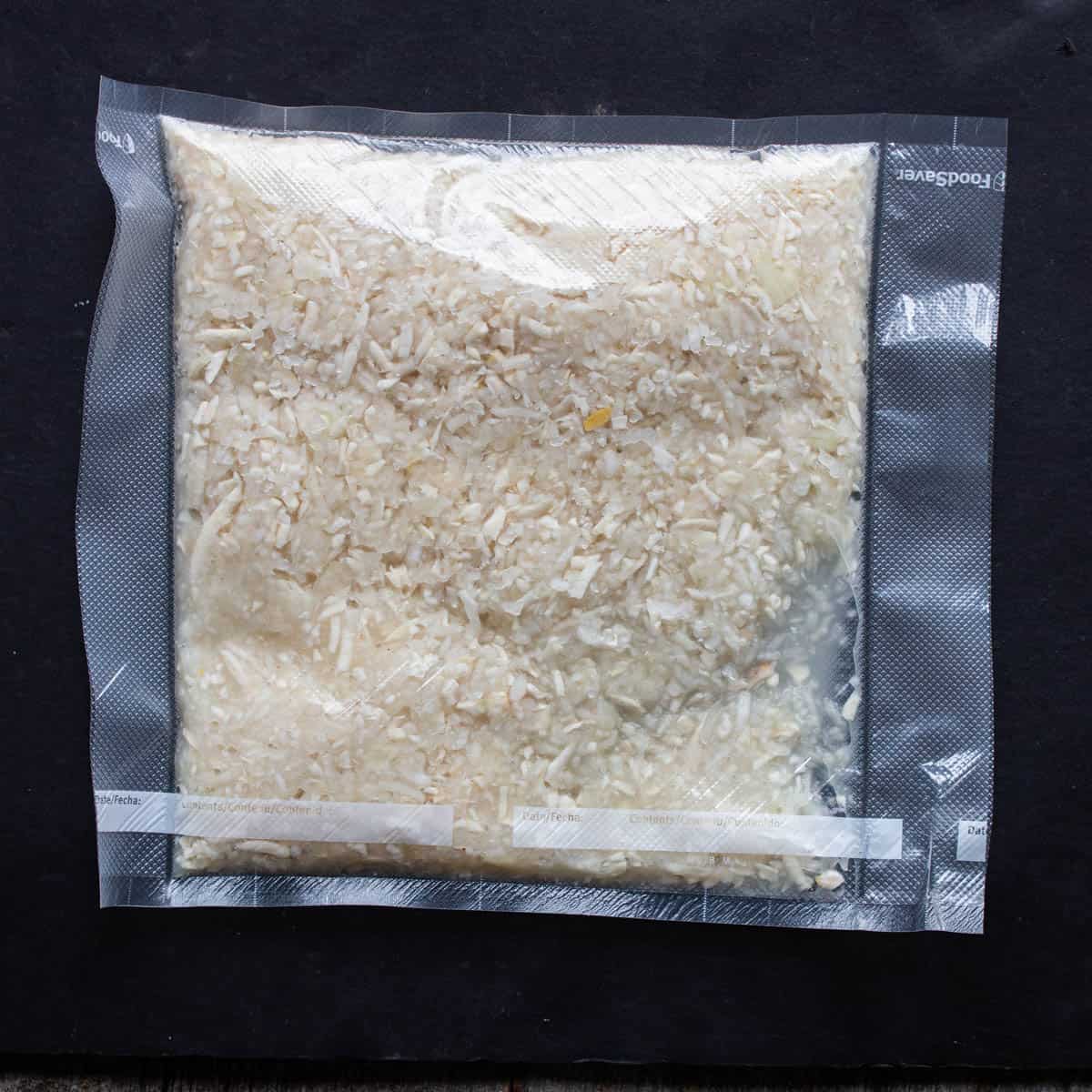 What I like to do is vacuum seal the radishes with sea salt. The amount of salt is 5% of the fermentation weight of the radishes. If you don't use a scale to measure ingredients don't worry. I explain different methods to make it in the recipe.
Radishes you can use
You can use any radish here, but traditionally it's made with spicy winter radish varieties like Spanish black radishes. Here's a few others:
Green meat radish
Lavender radishes
Watermelon radishes
Daikon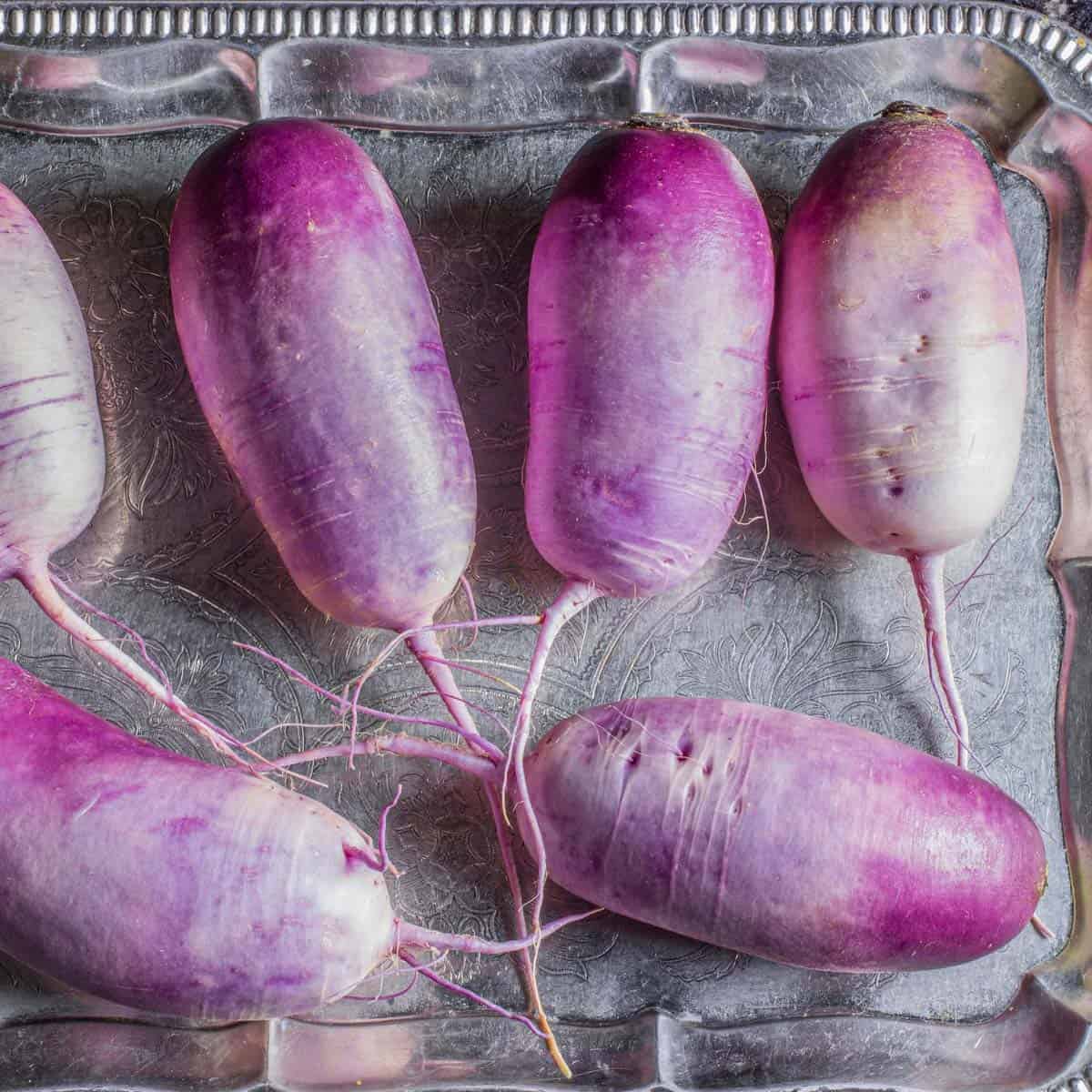 Tips
The radish preserves must be eaten at room temperature, otherwise they will be grainy with fat. Leave them out for a while before eating like you would cheese, if they're not soft enough after 30 minutes, warm the jar in a bowl of hot water.
Don't skimp on squeezing out the water after salting the radishes, you don't want extra moisture in there.
I recommend some sort of onion-y character like garlic, onion, or in the case of this recipe, ramps for this. Using ginger as a substitute was not nearly as good.
Be careful with the fat you use. Poultry lard is the best, as it's spreadable at room temperature, but sunflower oil works well too. Other animal fats like pork, beef, and lamb are too stiff due to their high melting point.
How to use
Spread on toast or a sandwich as a stinky condiment (personal favorite)
On crackers
Straight out the jar with a fork
As a component of a cheese or cured meat plate
Warm up the preserves and put them on top of a piece of fish or chicken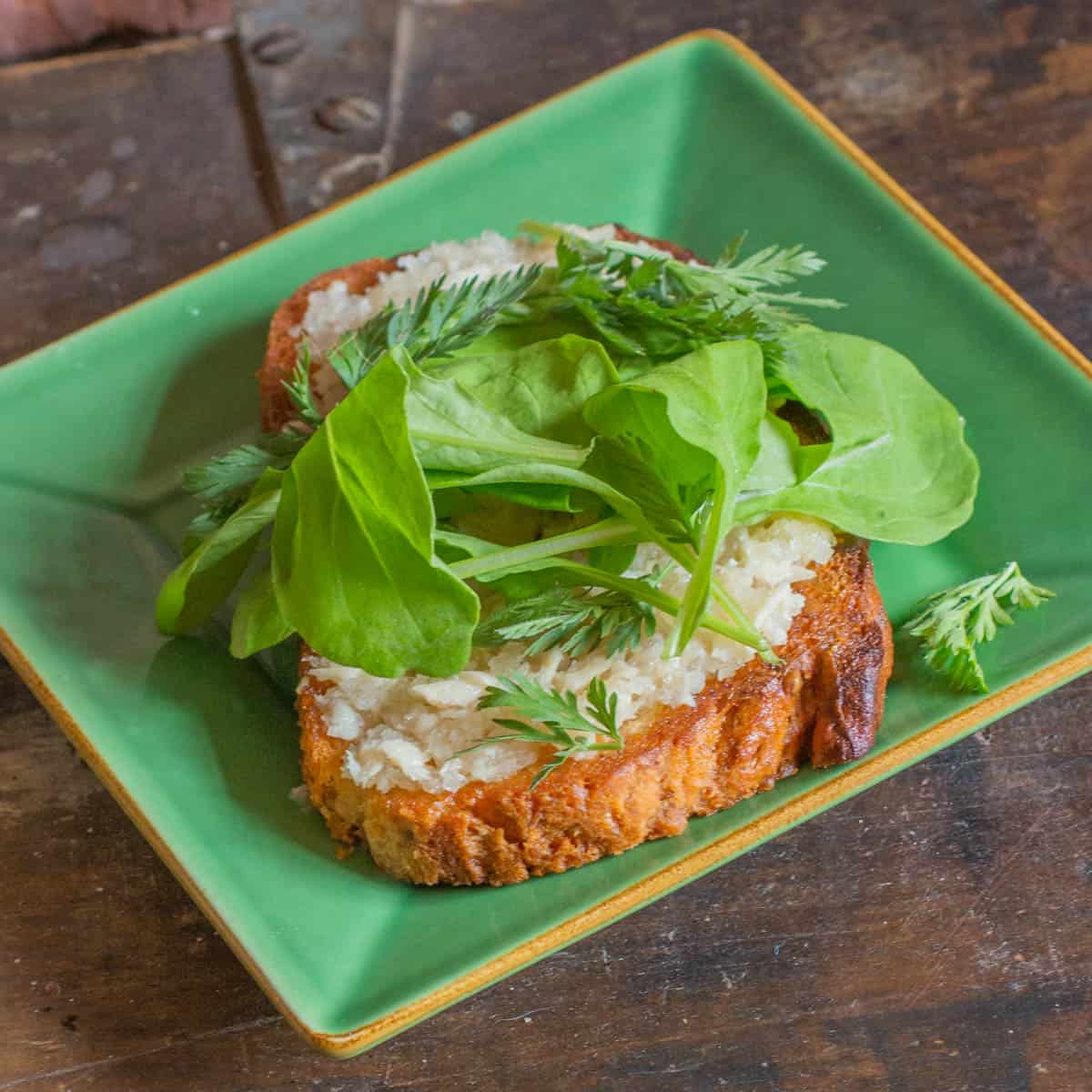 Other Ferments to Try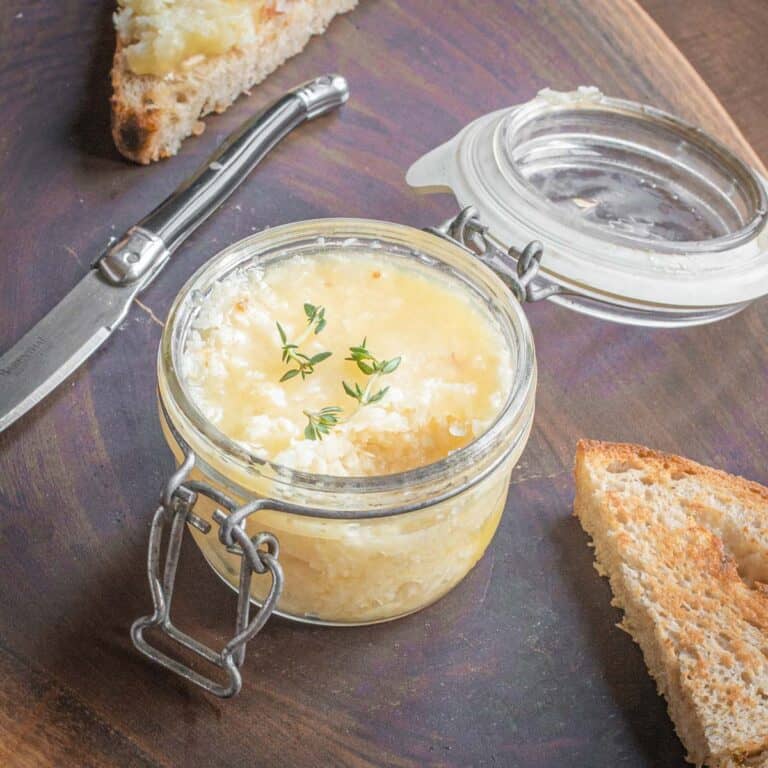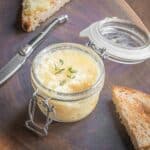 Print Recipe
Fermented Radish Spread (Shmaltz)
These would be great smeared on a sandwich or with a slice of cheese and watercress on warm bread. Yield: about 2.5 cups
Equipment
1 gallon vacuum bag

1 wide mouth quart mason jar with air lock lid
Ingredients
Ferment
1.5

lbs

grated winter radishes

roughly 4 cups of grated radish

2.5

Tablespoons

sea salt or kosher salt

(34 grams)

1

Tablespoon

minced garlic

2

oz

chopped yellow sweet onion

¼ cup
Finishing
¾

cup

rendered poultry lard

or a light flavored oil like sunflower especially Smudes)
Instructions
To ferment in a vacuum bag
Wash the radishes, then grate them. I like to use the grating attachment on a food processor.

Combine everything but the poultry lard and mix well, then vacuum seal, label, date, and allow to ferment for 1 week, or as long as 2 weeks. During the fermentation the bag will inflate. You may need to cut the corner of the bag to release carbon dioxide. Reseal the corner without using the vacuum after you do.

After you like the flavor, squeeze the radish mixture dry, then put in the bowl of a food processor and blend, drizzling in the shmaltz or oil until takes on a spreadable texture. Transfer to a container and refrigerate.
To ferment in a jar with an air lock
Combine all ingredients except the salt in a quart mason jar. Make a mixture of 3% bring, using 1 gram of salt for every 100 grams of filtered water. Mix the brine well, then pour over the ingredients in the quart jar, leaving ½ inch headspace.

Screw on the airlock lid and ferment for two weeks or until the lactic acid has developed and you like the flavor. Proceed with squeezing and draining the radishes and blending in the food processor to make the spread.
Notes
Variations
Horseradish Radish Rillettes
Substitute 4-8 oz of fresh grated horseradish to the radishes. Add some extra oil when processing to help get a spread-able texture. You can also add some chili flakes if you like. 
Nutrition
Serving:
2
oz
|
Calories:
1593
kcal
|
Carbohydrates:
46
g
|
Protein:
8
g
|
Fat:
154
g
|
Saturated Fat:
43
g
|
Polyunsaturated Fat:
17
g
|
Monounsaturated Fat:
87
g
|
Cholesterol:
154
mg
|
Sodium:
17717
mg
|
Potassium:
1942
mg
|
Fiber:
15
g
|
Sugar:
22
g
|
Vitamin A:
53
IU
|
Vitamin C:
119
mg
|
Calcium:
246
mg
|
Iron:
3
mg