A fermented shoyu or soy sauce-like condiment made from Pheasant back mushroom. It's a great place to use woody trim or tough mushrooms.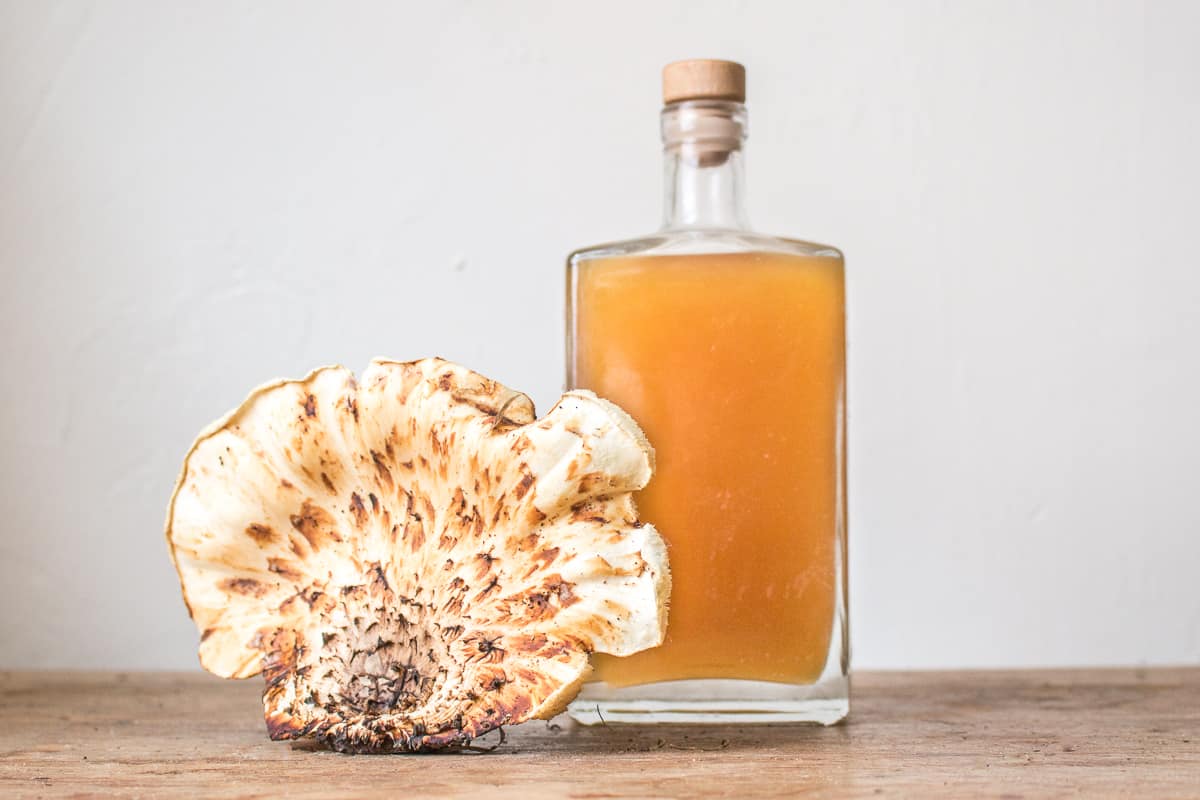 Prime pheasant back / dryad saddle season is usually about over after the spring chicken of the woods pop, but just because they're big and tough as nails doesn't mean you can't do anything with them, and pheasant back shoyu is a great example, especially if you like edible science projects.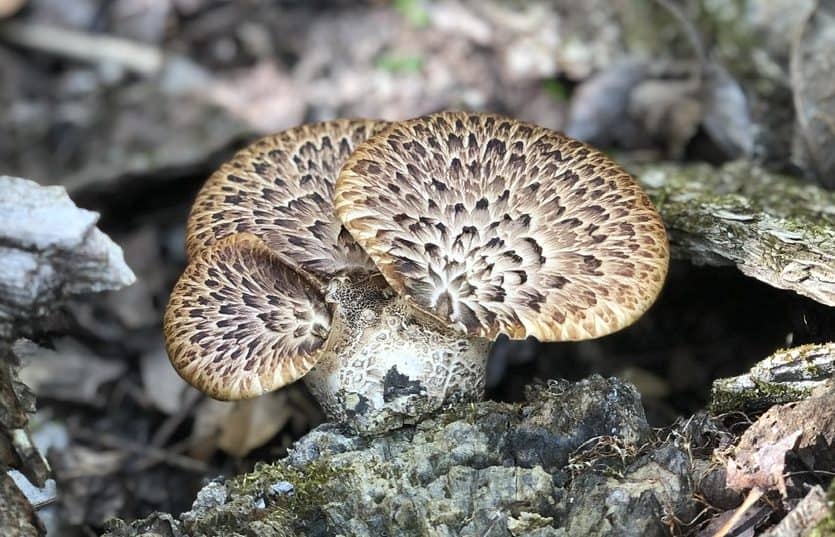 Shoyu and it's cousin tamari (soy sauces made from soy and soy mixed with wheat, respectively) aren't traditionally made from mushrooms, but when you look at fun condiments like traditional mushroom ketchup, they're really not that different.
Both are salty, umami-rich sauces, just made from different things. My pheasant back shoyu here is an adaptation of the ground breaking one described in The Noma Guide to Fermentation, a great book I've referenced a number of times.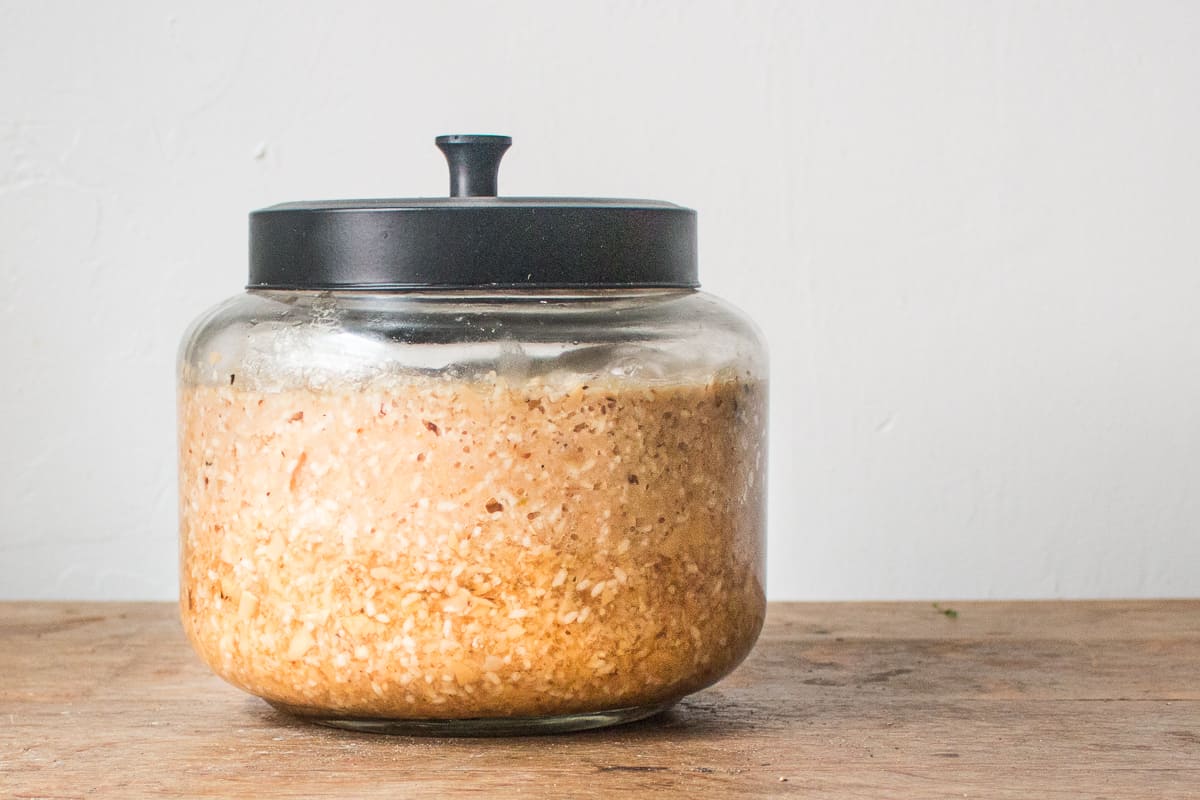 In a nutshell, you take some pheasant backs of any age (and toughness) grind them into a meal, mix them with salt, water, and koji rice that you can inoculate with Aspergillus oryzae yourself or buy online, put it in a jar, and wait—that's it.
It's ingenious, and the perfect sort of project to have in your back pocket if you like fermentation, or if you keep striking out on chickens and keep running into pheasant backs a little too old to slice and cook as-is, like I've been doing this week.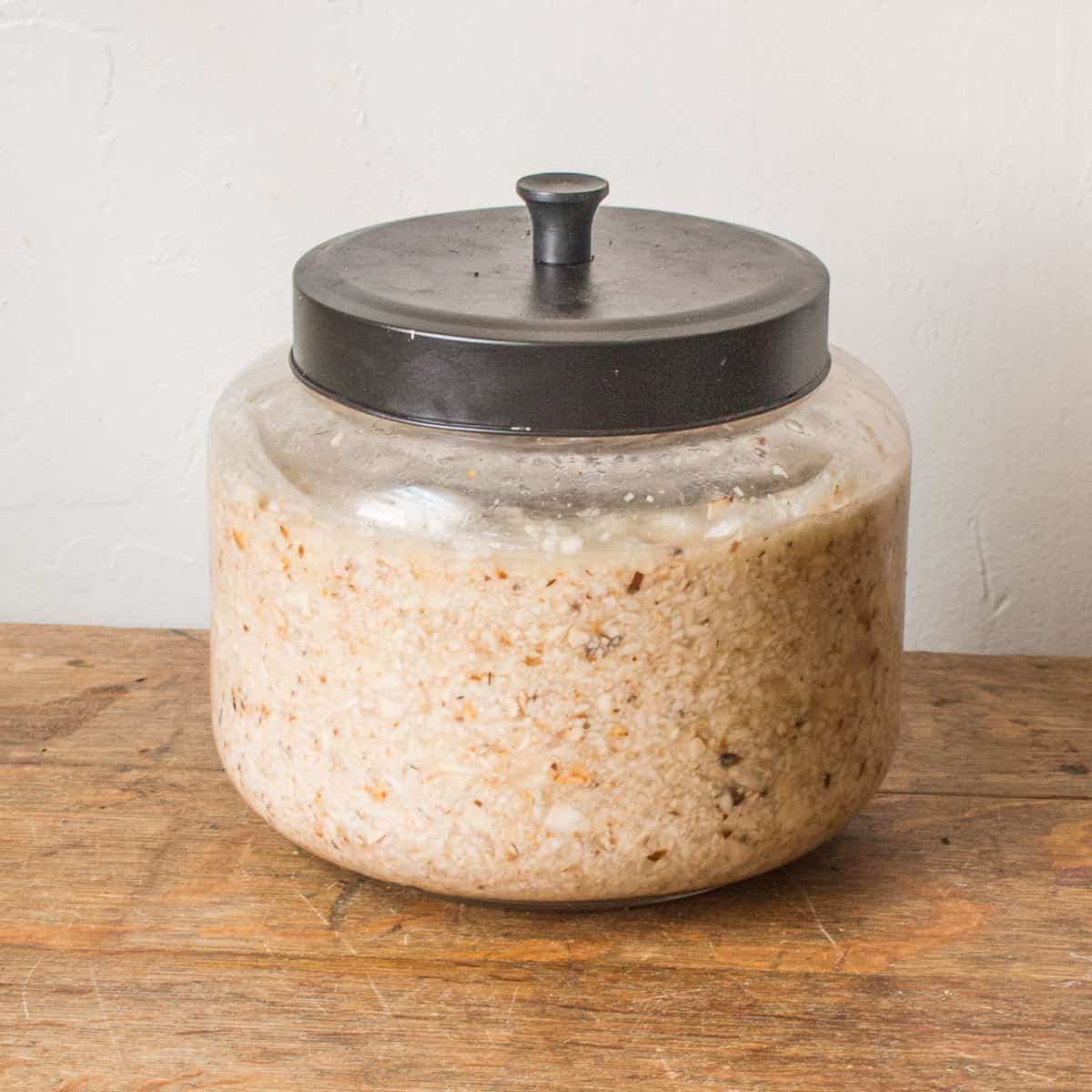 After a month you extract the nectar from the mushroom-rice slurry, bottle and store. The finished product tastes eerily of the farinaceous, cucumbery quality pheasant backs are known for, but with a funky kick only fermentation can give.
Koji fermentation is white hot right now, and I'm admittedly an amateur as I don't inoculate my own like my friend and fellow chef, Koji Guru Jeremy Umansky, (author of the new book Koji Alchemy).
But, thanks to e-commerce, I don't need to rig up an inoculation chamber at home, and neither do you. Packs of pre-inoculated koji rice will only run you a couple bucks, and can be used for lots of different things besides making fermented mushroom condiments, like the quick dry-aged meat hack, shio-koji marinades, and others.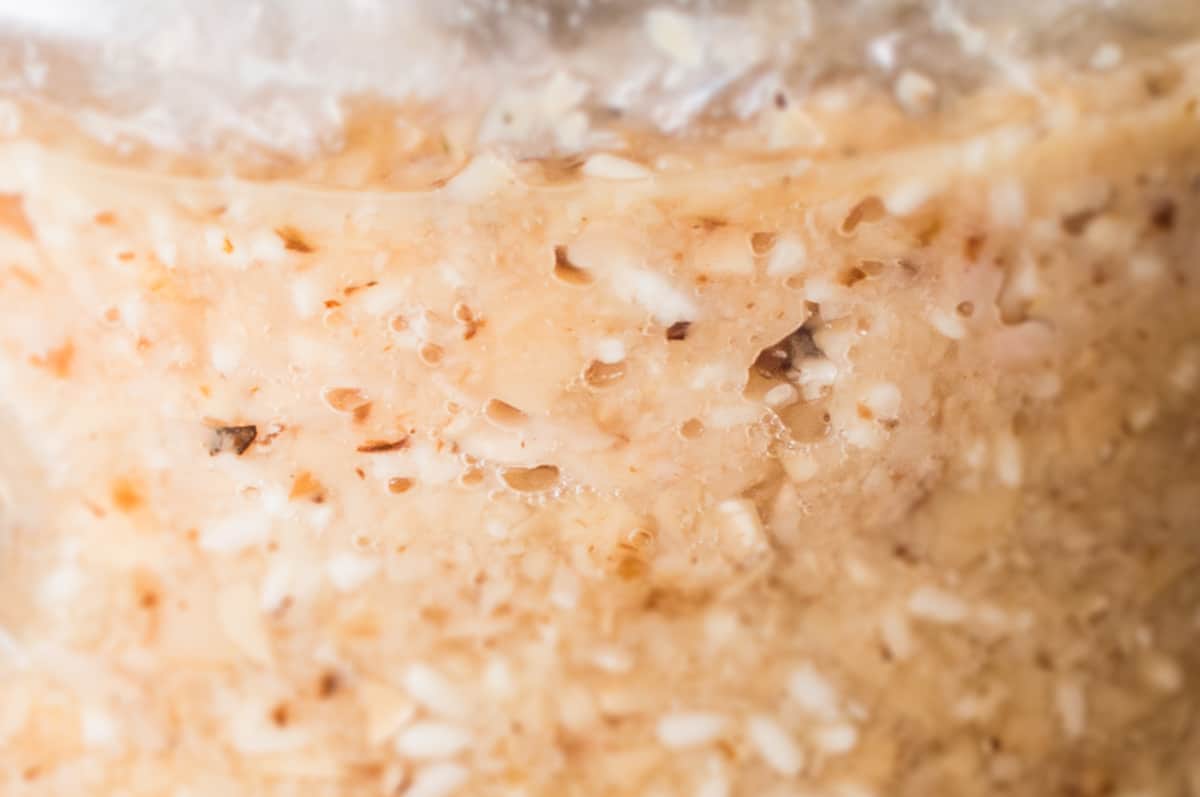 As an avid fermentor, one thing that fascinates me about the process here is that the sauce shows vigorous fermentation even though the salt content is a whopping 25% of the total water added to the starting product, something you just won't see with Lactobasilii that are harnessed to make things like sauerkraut, kosher dills, etc, at least from my experience. Typically, if I add a brine with that much salt, I'm trying to avoid, or even halt fermentation.
Don't leave it out on the counter
That strong fermentation lasts, and lasts. And, if you leave it out at room temperature after it's strained and bottled, like I found out with my first batch last year, the continued, strong fermentation, while fascinating, isn't desirable.
Extended fermentation here can cause alcohol aromas to develop in the sauce, not to mention corks flying around your face like meteors, and, the possibility of jars shattering from the pressure (didn't happen to me, but it could be possible with the tight seal of a mason jar).
As an aside, lactofermenting raw pheasant back mushrooms dry, with only their weight in salt makes a horrible-tasting, very bitter product, but I was pleased to find that none of that flavor is evident in the finished product here. I don't know if that's a benefit of the Aspergillus on the rice, the addition of water, or a combination.
Use Ideas
This isn't exactly like soy sauce, but calling it soy sauce is about the closest thing, well, that or fermented mushroom ketchup. Despite the salt content, this is a delicate condiment, so you don't just want to toss it all over something willy-nilly. Here's a few ideas and caveats.
Use it to flavor simple broths, especially things like ramen and noodle soup. Simple, brothy things are the best here, you wouldn't use it to add salt to something aggressive and already complex like chili.
As the salt for marinated meats. Splash some on a few chunks of meat or poultry and vacuum seal or turn over a few times, leaving the meat overnight. Wipe dry before cooking.
Warmed up, with unsalted butter whisked in and heated to thicken, it makes a great sauce.
Mix it with a dash of lemon juice or acid, some chopped ginger or garlic a splash of maple syrup and use as a dip for spring rolls or other things, like dolmas, sushi, or rice.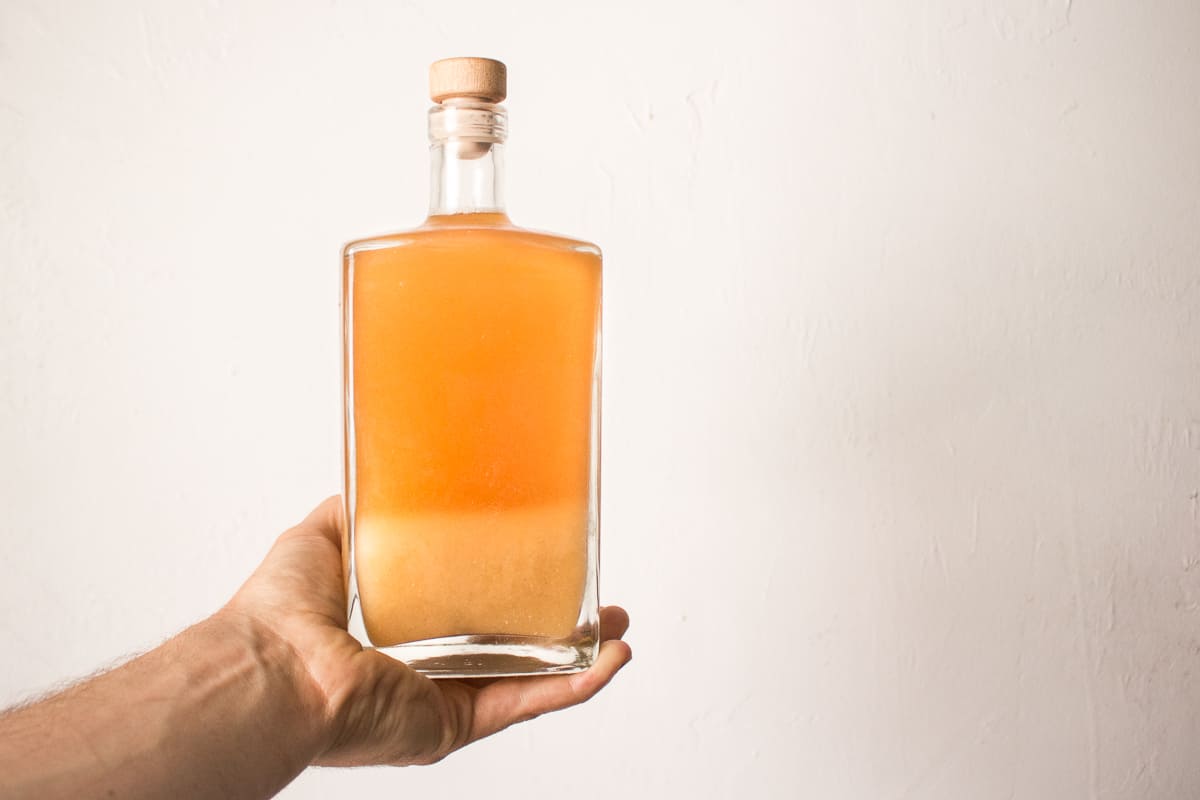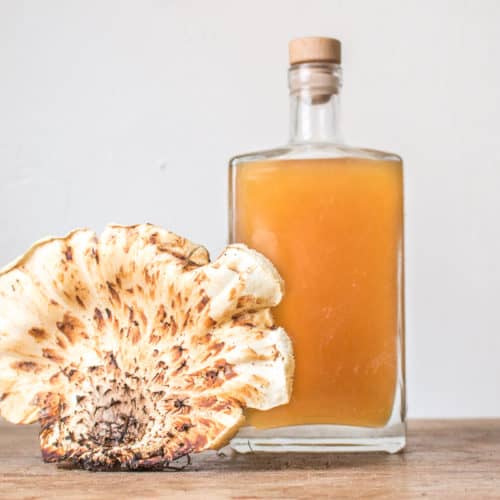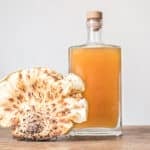 Print Recipe
Pheasant Back Fermented Soy Sauce / Shoyu
Makes about 750 grams of sauce (about 3 cups)
Ingredients
2.2

lbs

pheasant back mushrooms

this can be trim, excess, scrap, etc

200

grams

koji rice

see note

1000

grams

filtered water

250

grams

salt
Instructions
Cut the mushrooms into pieces, then pulse in a food processor with the koji rice to make a coarse meal. Finally pulse in the salt.

Transfer the mixture into a non-reactive container such as a glass jar, add the water, mix very well, then press a layer of plastic wrap over the surface and leave out in a cool dry place for at least 30 days. Make sure there's a couple inches between the mushroom mixture and the lid to account for rising during fermentation.

During the fermentation process, stir as often as you can remember with a clean utensil, replacing the plastic wrap and wiping down any exposed sides or glass with a paper towel doused with vinegar if you start to see mold. If you make this in the spring when it's cool, it will be easier to control mold.

At first, the mixture will darken on top and oxidize—stir this back in—it's normal and won't affect the flavor. As the beneficial bacteria take hold they'll stem any discoloration, but it will take some time for them to colonize.

Mold is bad here, and should be removed quickly as it can give off-flavors. That being said, the high amount of salt and vigorous fermentation from the koji give a solid foundation that, once colonized (and it colonizes quickly) should be bulletproof to nasty bacteria. Basically I'm saying this is not a risky ferment—it's very easy, much safer than aging something like salami, say.

After the mixture has fermented for 30 days, strain it twice, then, for the clearest result, allow it to drain through a coffee filter. After straining, bottle and store in the fridge. Know that the mixture is still alive, and fermenting, and you will want to burp the jar here and there to release carbon dioxide.
Notes
On your fermenting vessel 
Note that my extra-wide container here pictured works, but is not ideal since it creates a greater surface area. Large gallon or half gallon mason jars are a better way to go--just adjust the amount of ingredients for your needs.
Nutrition
Serving:
1
tablespoon
|
Calories:
5
kcal
|
Carbohydrates:
1
g
|
Protein:
1
g
|
Fat:
0.1
g
|
Saturated Fat:
0.01
g
|
Polyunsaturated Fat:
0.04
g
|
Sodium:
2425
mg
|
Potassium:
80
mg
|
Fiber:
0.2
g
|
Sugar:
0.5
g
|
Vitamin C:
1
mg
|
Calcium:
3
mg
|
Iron:
0.1
mg
Related Posts