My old chef and I were out morel hunting in a new spot in Wisconsin this week, and, unfortunately, we got skunked. Thankfully there were a few old-timers on the same patch of land who hunt it every year who came up empty handed too, so I didn't feel too bad.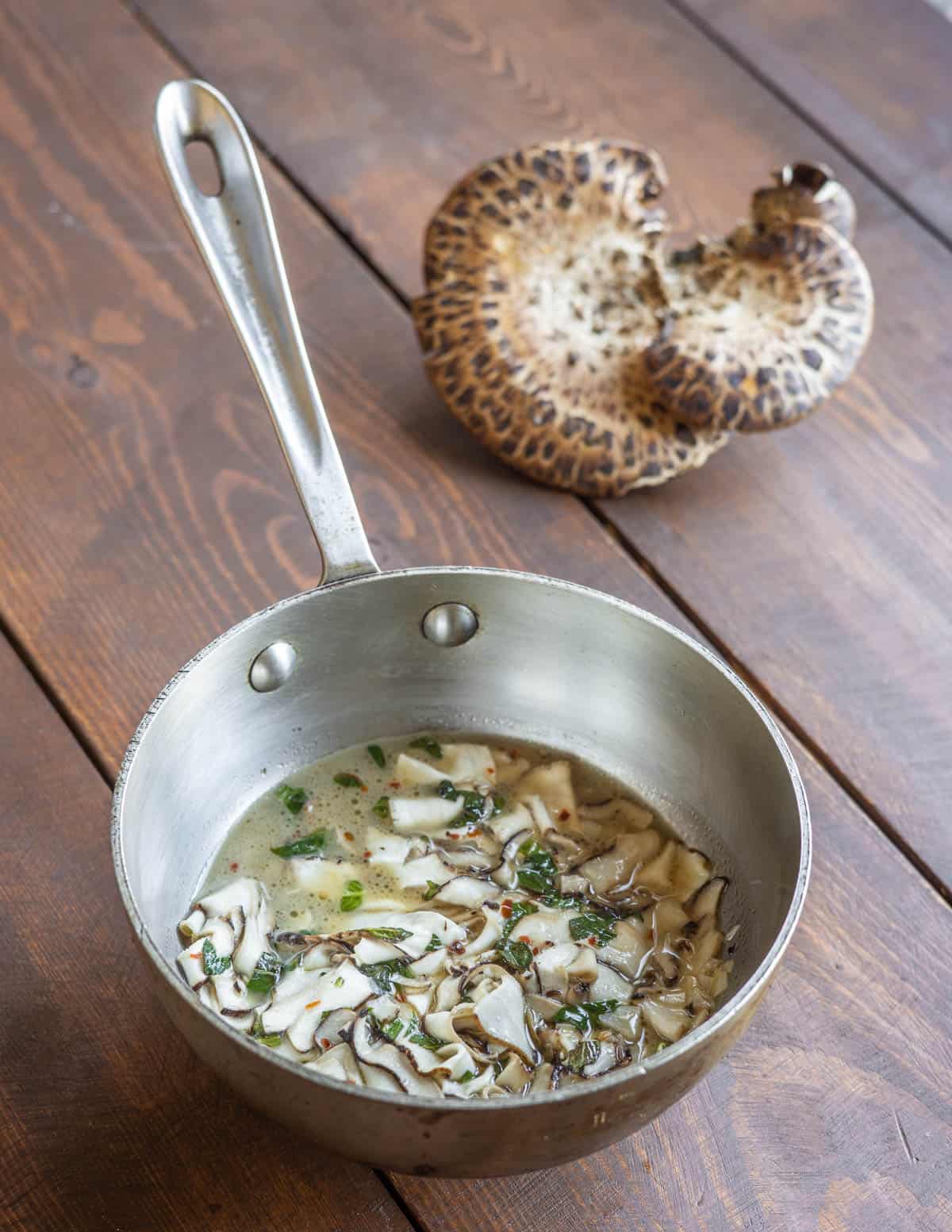 As is pretty common when I'm not getting morels, I grabbed a few pheasant backs / dryad saddles to bring home as a consolation prize, so white wine pheasant backs were on the menu for the evening. It's a good, easy wild mushroom recipe you can also use for species like chicken of the woods mushrooms and just about any species you have.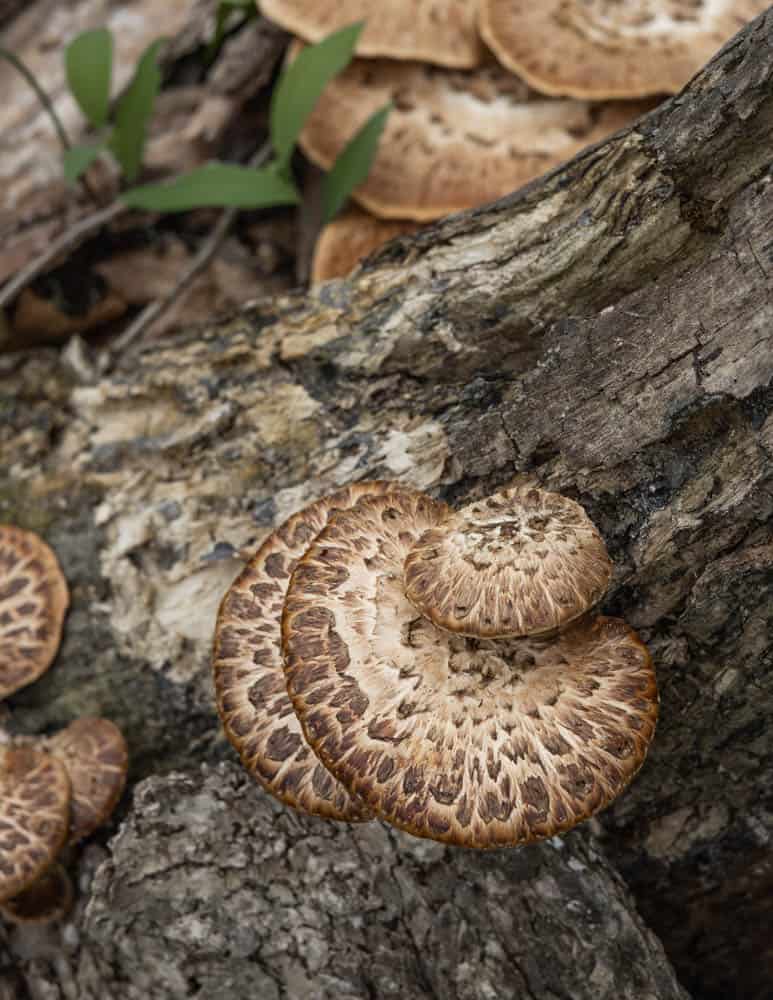 This is a great way to prepare these mushrooms if you're used to just frying them up. Instead of sautéing them in a bunch of fat, which can be good, I cook them gently, with what I might describe as the poêler method, where an the ingredient in question is stewed in it's own liquid (here with a splash of wine) which keeps them nice and juicy.
The best part of this recipe that may surprise you is the natural juices / liquor that the mushrooms make. Believe me when I say it's just about good enough to drink from the pan.
Use ideas:
The finished dish is a saucy mushroom side perfect for spooning on top of fish or chicken. Consider finishing the sauce with some chopped dill, chives, wild onions, green garlic or mint here.
It's a great start to a bowl of pasta. To finish the dish, add a good knob of butter, a splash of chicken stock, some fresh young peas or spinach, and parmesan or goat cheese stirred in right at the end, off the heat as you toss the juicy mushrooms with your noodles of choice (linguine would be good).
Add some extra chicken stock and ¼ cup each finely chopped carrot onion and celery and it's a good start to a spring mushroom soup.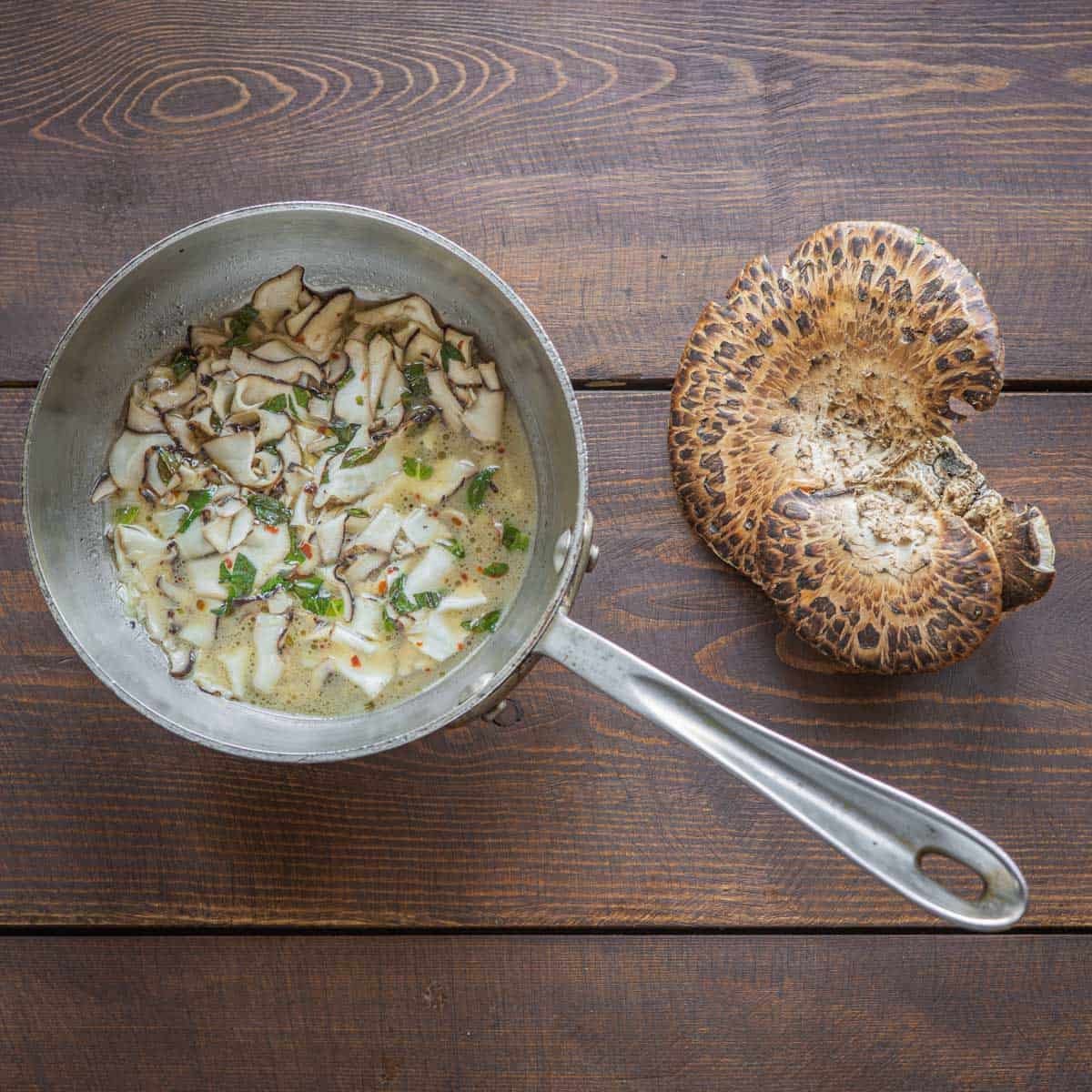 Related Posts
Dryad's Saddle or Pheasant Back Mushroom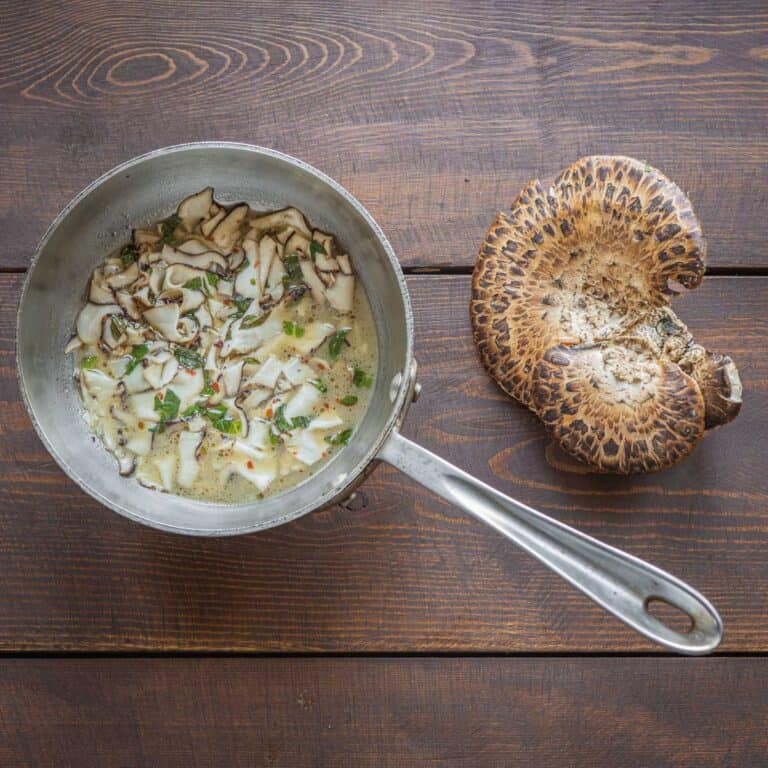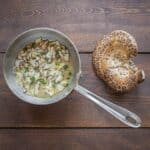 Print Recipe
White Wine Pheasant Backs
Pheasant back mushrooms stewed with garlic, white wine and herbs. Delicious spooned over fish on a bed of polenta or tossed with a bowl pasta. Serves 2-4
Ingredients
1

large clove garlic

minced

2

tablespoons

unsalted butter

8

oz

tender edges of dryad saddle mushrooms

sliced as thin as possible on a mandoline

¼

cup

dry white wine

¼

cup

vegetable broth

¼

teaspoon

salt

plus more to taste

Tiny pinch of red pepper flakes

Dash of fresh lemon

to taste

Roughly 10 fresh mint leaves or other fresh herbs

basil, oregano, wild oregano, or ramp leaves are a good substitute here. Use what you have available.
Instructions
In a 10 inch saute pan or small saucepan, sweat the garlic and butter on medium-low for 2-3 minutes without allowing the garlic to color.

Add the sliced mushrooms, pinch of chili, wine and stock, cover and bring to a simmer until the mushrooms are tender and have given up their juice.

Remove the lid and simmer the pan for 5-10 minutes to concentrate the pan juices.

Taste the pan juices-they're delicious, and that makes this recipe a good starting point for a bowl of pasta with some fresh spring greens tossed in at the end as well as just a garnish for a plate.

The mushrooms should be gently swimming in a rich liquor, if you don't want to drizzle their juices over something on a plate, you can concentrate this into a light sauce by simmering it for a bit longer.

Taste and adjust the seasoning for salt just before serving, adding the lemon and mint or other herbs right at the end.
Notes
General Cooking 
This is a juicy preparation of dryad saddles, if you like, you can tighten it by reducing the juices to give it the feel of a bowl of simply cooked mushrooms.
Herbs 
Feel free to use different herbs if you like. A little chopped thyme, sliced basil, or tarragon are all good here. 
Mushrooms 
Besides pheasant backs, you can also use chicken of the woods a and hen of the woods like this. 
Nutrition
Serving:
3
oz
|
Calories:
167
kcal
|
Carbohydrates:
9
g
|
Protein:
3
g
|
Fat:
12
g
|
Saturated Fat:
7
g
|
Polyunsaturated Fat:
0.4
g
|
Monounsaturated Fat:
3
g
|
Trans Fat:
0.5
g
|
Cholesterol:
30
mg
|
Sodium:
422
mg
|
Potassium:
375
mg
|
Fiber:
3
g
|
Sugar:
3
g
|
Vitamin A:
413
IU
|
Vitamin C:
0.5
mg
|
Calcium:
11
mg
|
Iron:
1
mg