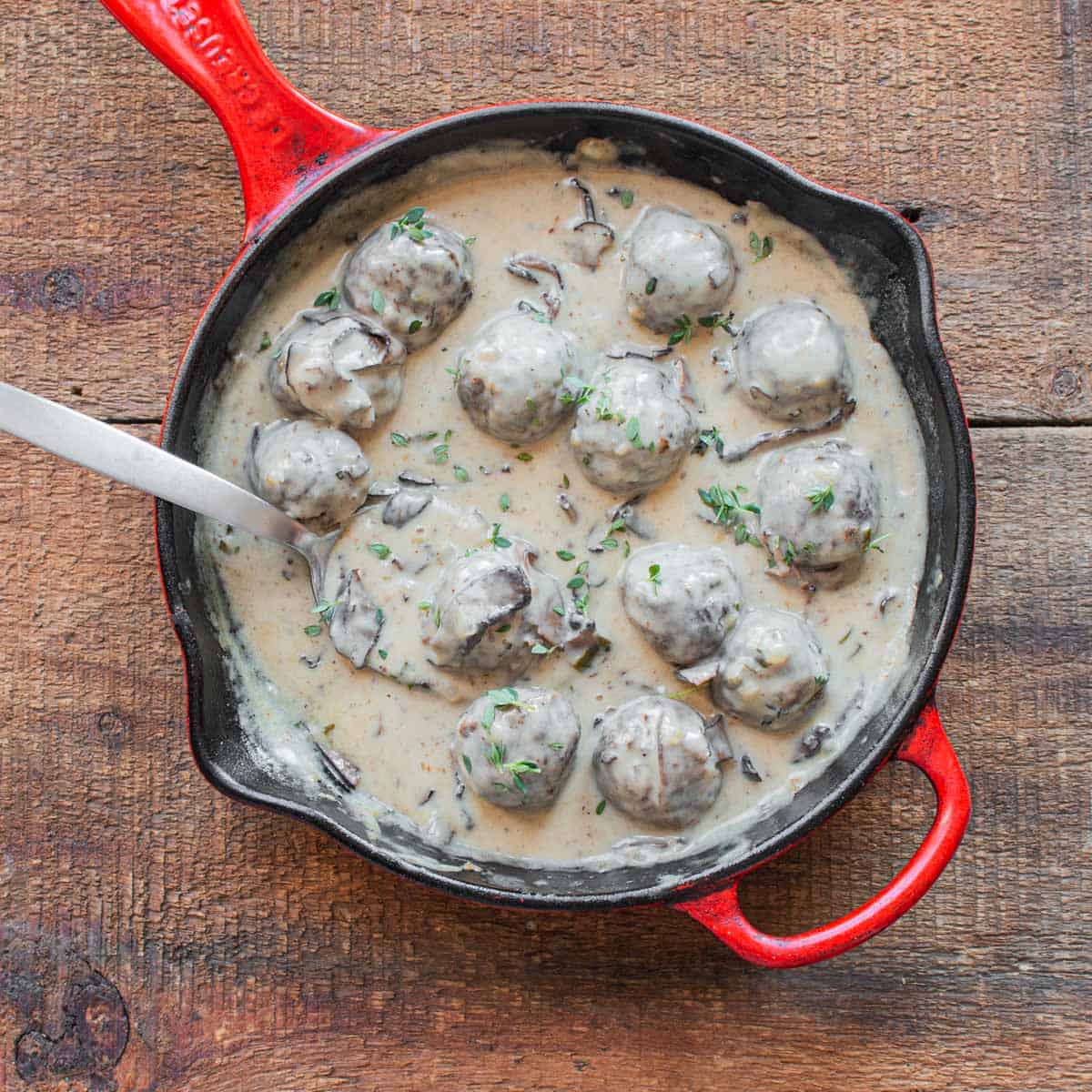 Everyone likes meatballs in gravy, and there's nothing crazy or out of the ordinary here, except that I'm using Ischnoderma resinosum (resinous polypore) instead of more commonly used mushrooms, and some nice ground whitetail that I helped my friend butcher. The Ischnoderma is really the focal point here-the meatballs could be whatever you want. I was using ground venison that was very lean, so these are long-cooked meatballs, and will need about 45 minutes to get nice and tender.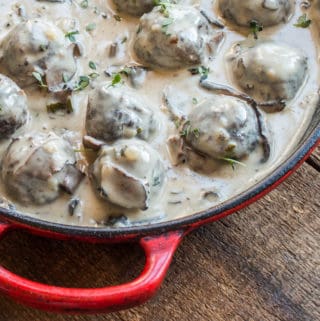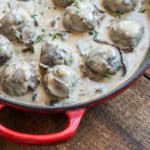 Print Recipe
Meatballs with Ischnoderma Gravy
Meatballs in a creamy Ischnoderma mushroom gravy
Ingredients
1

lb

small meatballs

3-4

Oz

Fresh, ischnoderma mushroom tender edges

or another mushroom you like

2

cups

meat stock

preferably homemade

½

cup

sour cream at room temperature

or use heavy cream

2

tablespoons

all purpose flour

or equivalent

3

tablespoons

lard or butter

Splash of brandy

optional

Kosher salt

to taste

1

large shallot

finely diced or ½ cup finely diced yellow onion

Fresh chopped thyme

to taste, a teaspoon or two
Instructions
Brown the meatballs in the lard deeply, then remove and reserve. Sweat the Ischnoderma or other mushrooms in the fat, then add shallot or onion and cook for a few minutes more.

If the pan looks dry, add some more fat. Add the flour and cook for 1 minute, stirring to coat with the fat. Add the brandy if using and cook for a minute.

Gradually add the stock, add the meatballs back to the pot, and and simmer on the lowest heat possible until the meatballs are tender, about 45 minutes (if you want to use heavy cream instead of sour cream, add that now).

Before serving, stir in the sour cream, thyme, and heat through, but do not boil. Taste for salt, adjust as needed, then serve. These would love to be alongside mashed potatoes.