Linden chocolate is an interesting ingredient you can make from a common tree (Tilia americana) that, if you're like me, might literally be growing in your front yard. The name linden tree chocolate is a little misleading as it only has a passing resemblance to cacao. The comparison to chocolate is very similar to coffee substitutes made from Kentucky coffee beans which means it's not chocolate, but its own thing entirely. Here's a brief background on it, how to make it, and what to do with it.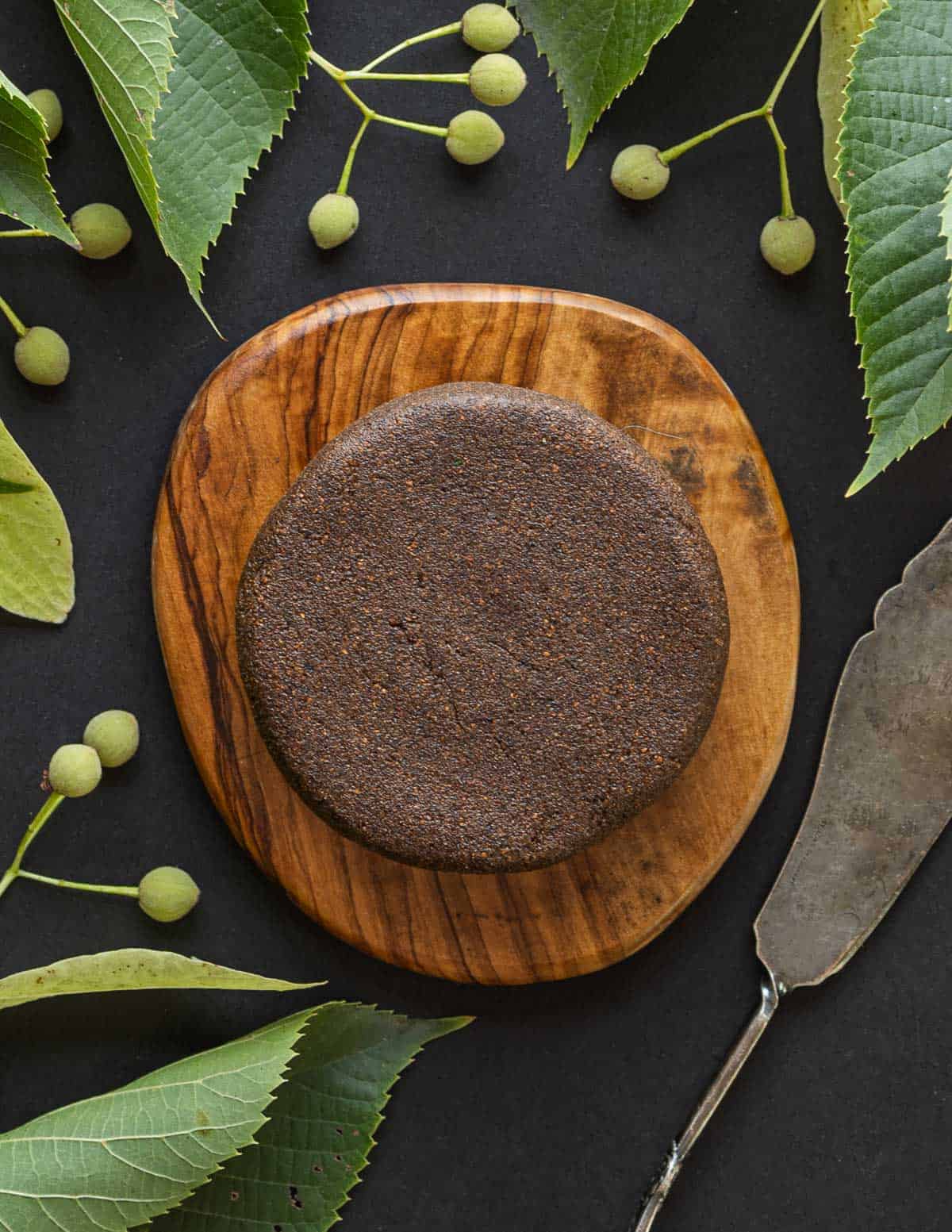 I learned of the process through my friend Ashlyn C. Morgan who told me about it when she graciously offered to come help me cook at the Wild Harvest Festival last year.
Ashlyn's been working on recreating a linden chocolate recipe loosely described by an 18th century chemist named Maregraf she discovered in an old text quoted below.
"The fruit of Tilia had long been thought of little use until Missa, a physician of the faculty of Paris, by titurating it, mixed with some of it's flowers, succeeded in procuring a butter perfectly resembling chocolate; having the same taste, and giving the same paste, as cocoa. This was in the time of Frederick the Great; who, feeling a greater interest in the discover than the French who were in possession of plantations of the coca in their colonies, engaged the chemist Maregraf to prove the observations of Missa, which he did entirely to the satisfaction of Frederick; but, unfortunately, it was found that the lime tree chocolate did not keep. On this Ventenat remarks, that, if the subject had been pursued a little further, and the fruits of some of the American species of limes, taken, the success would probably have been complete."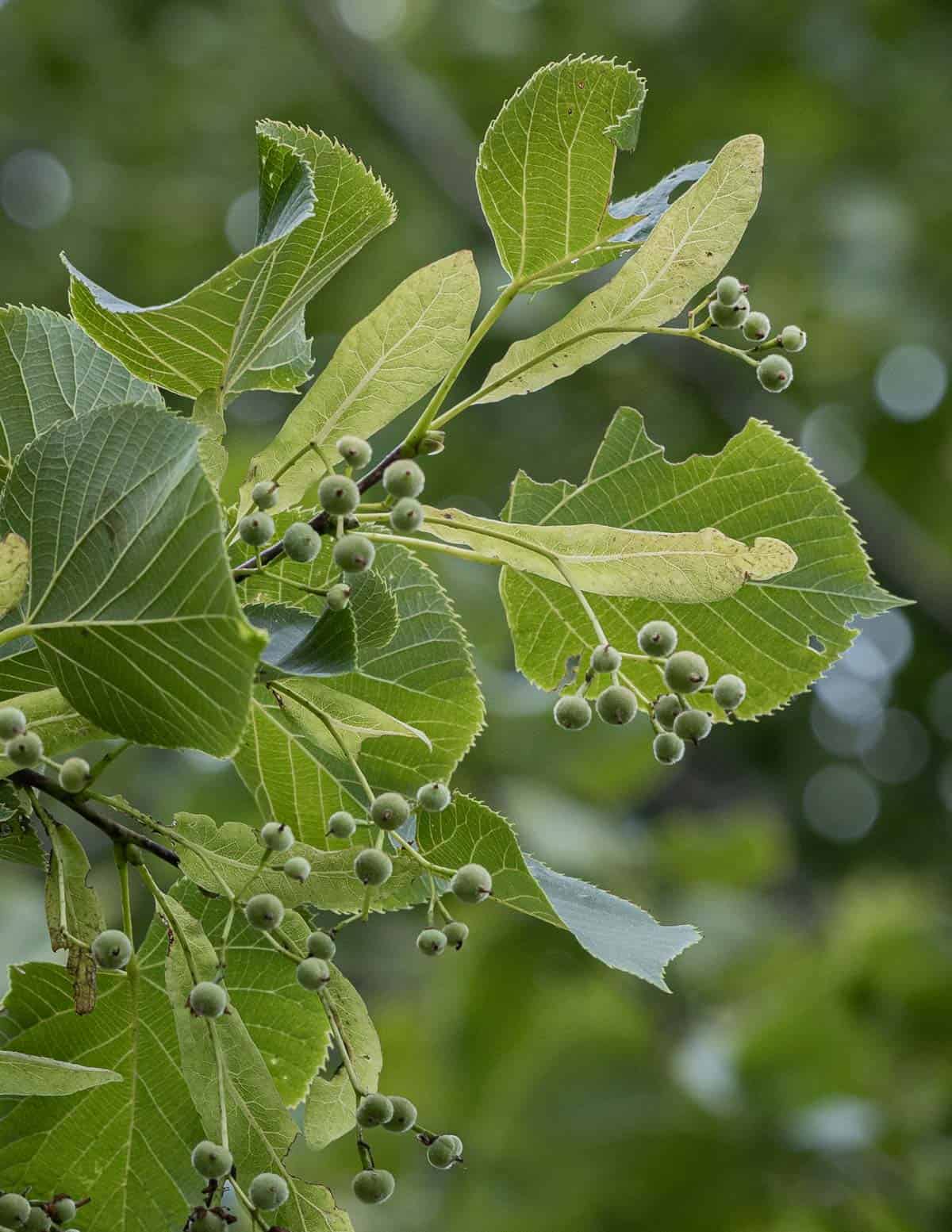 How to Make Linden Tree Chocolate
To make the chocolate, you harvest the green, unripe seeds of the linden tree. Where I live this is in mid-to late July.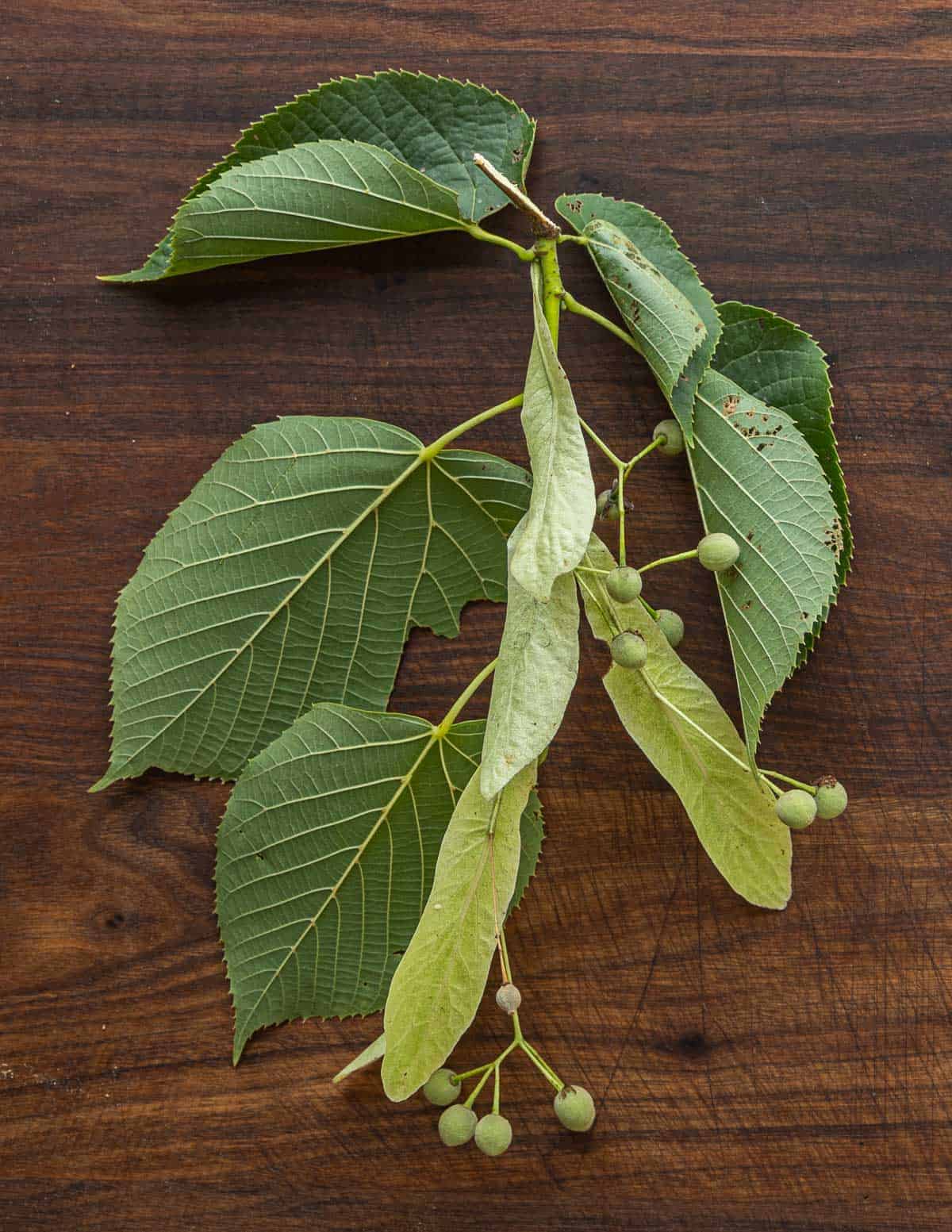 To be able to get enough of them to do anything with you'll need a mature tree that makes large seeds. The seeds can be harvested directly from the tree, or picked from the ground. If needed, they can be winnowed, then washed.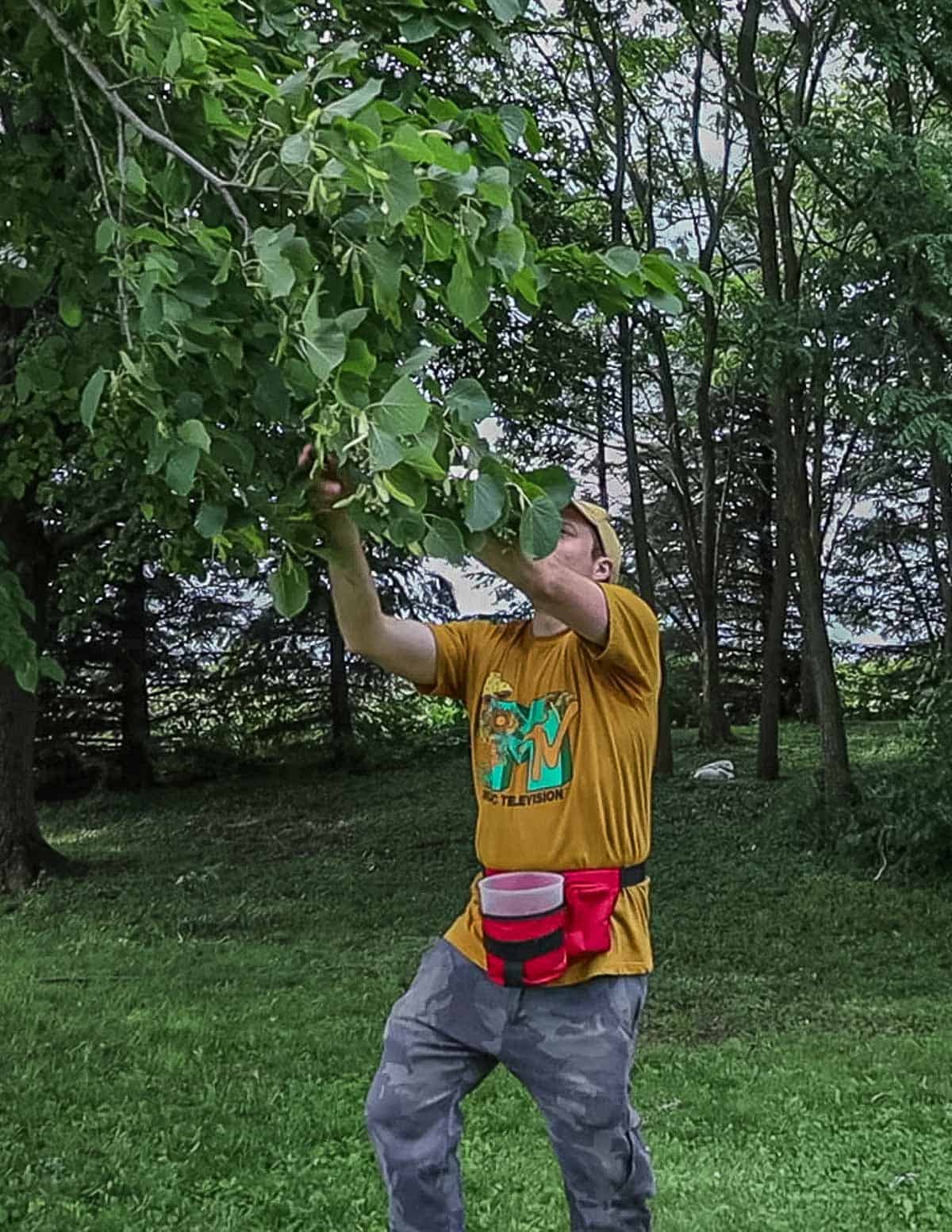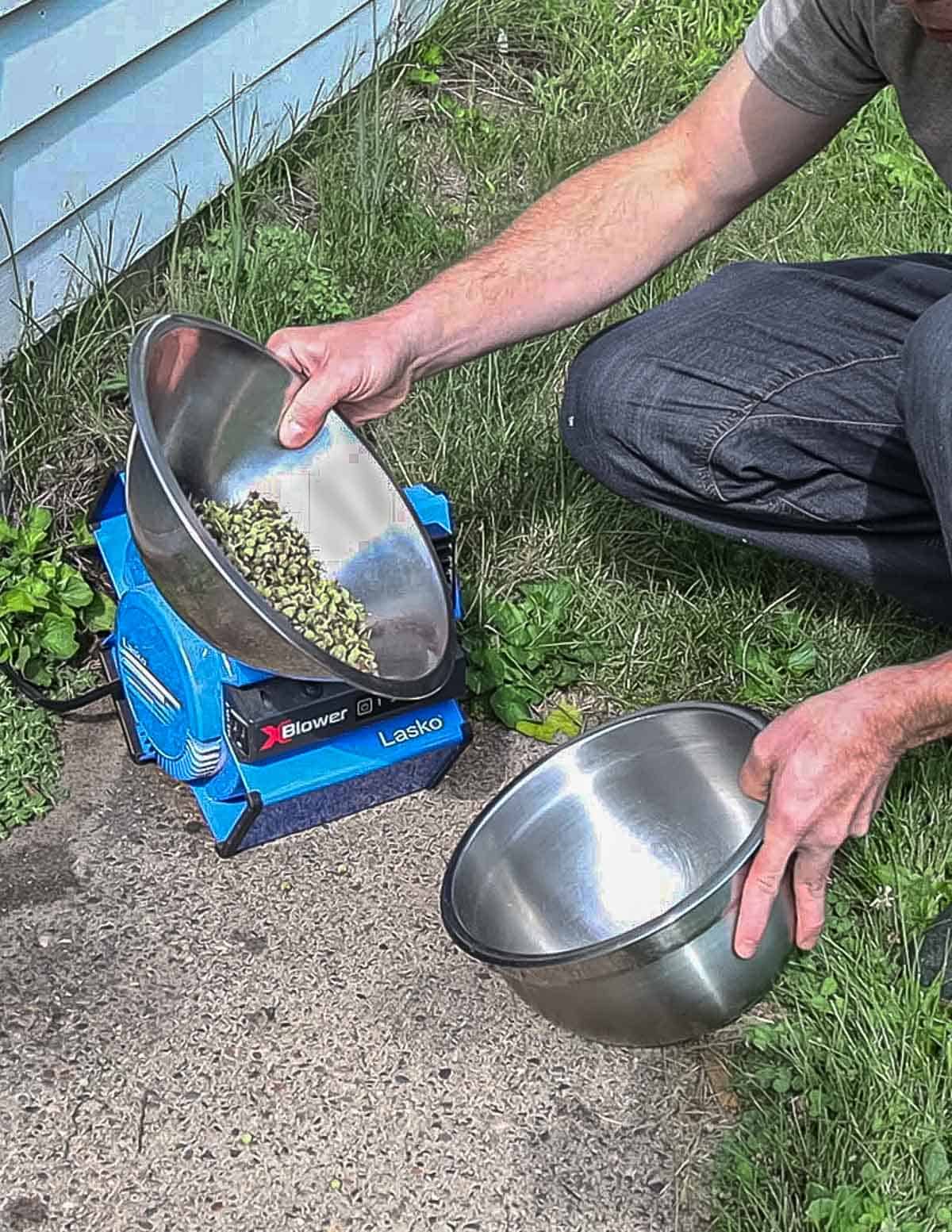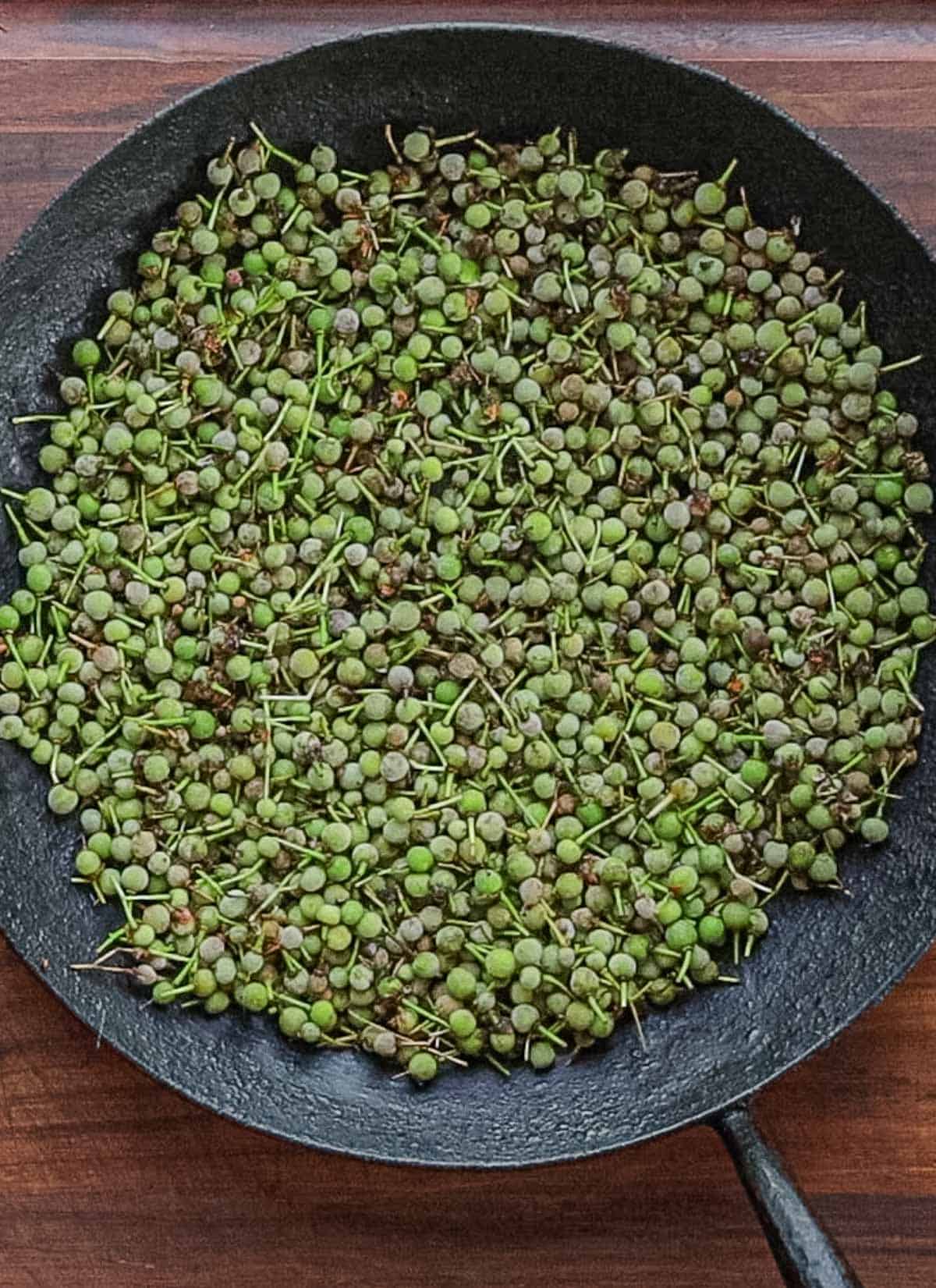 I demonstrate a few different methods in the video embedded in the recipe. I also used more mature seeds and didn't find a big difference in the finished product.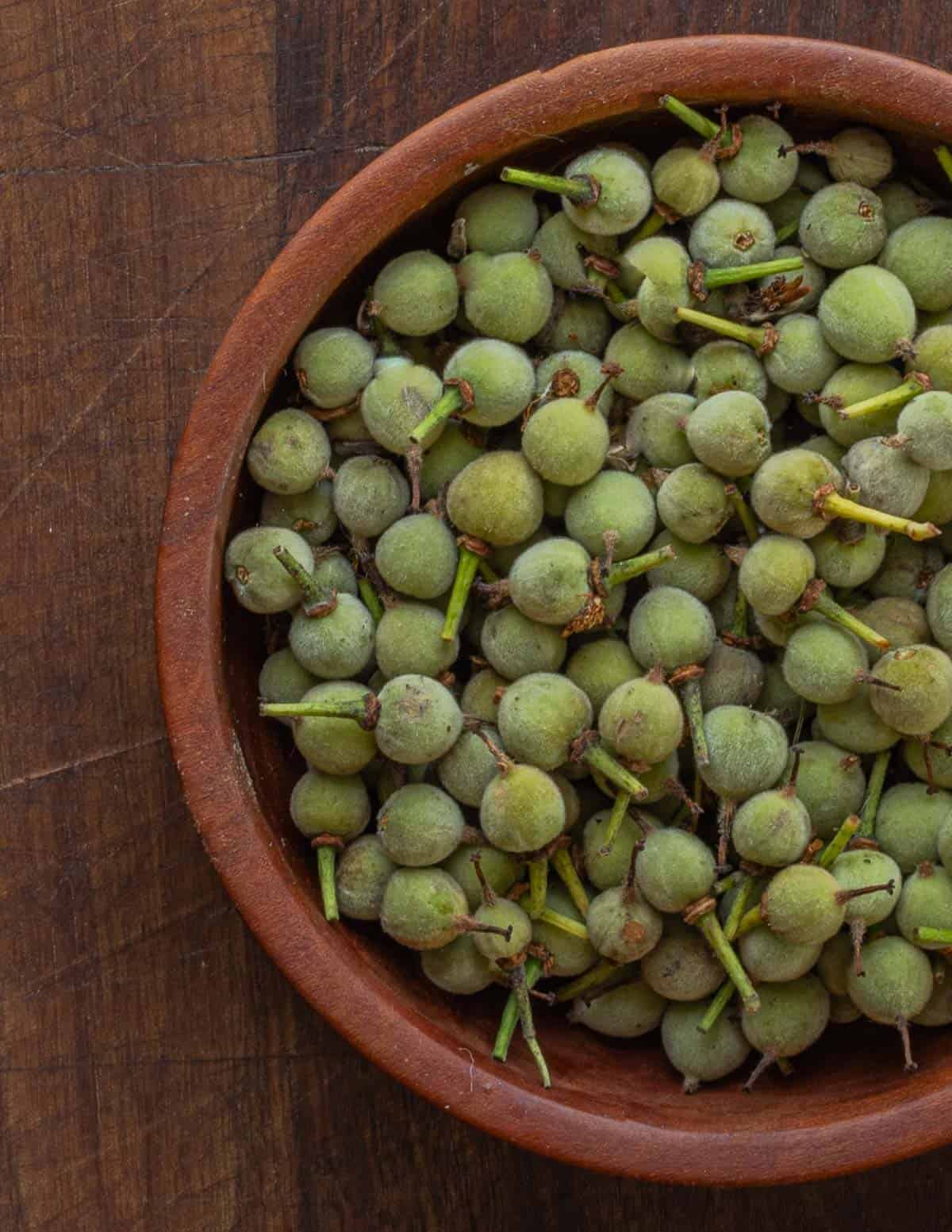 After the seeds are harvested they're roasted in an oven until browned and aromatic, then ground into a flour and sifted.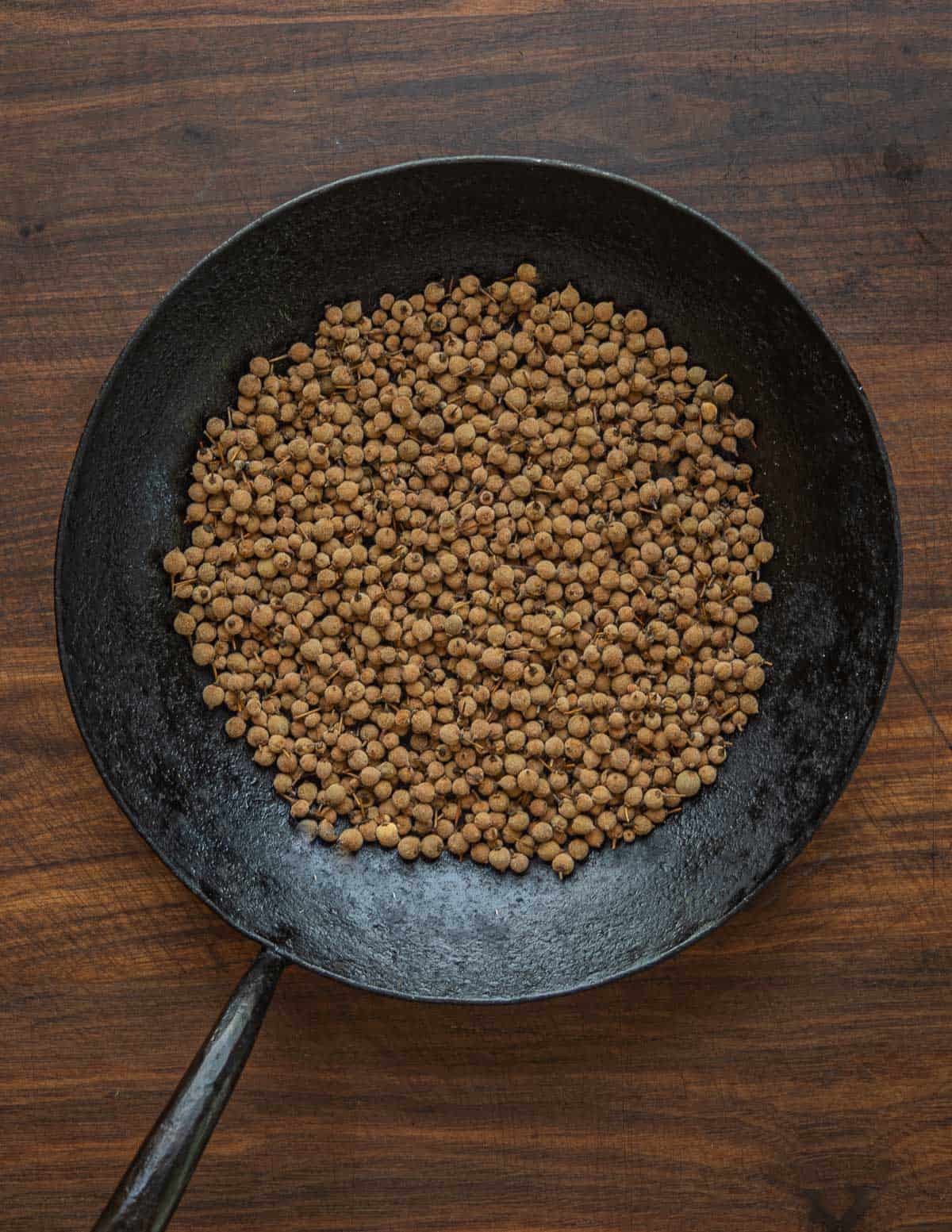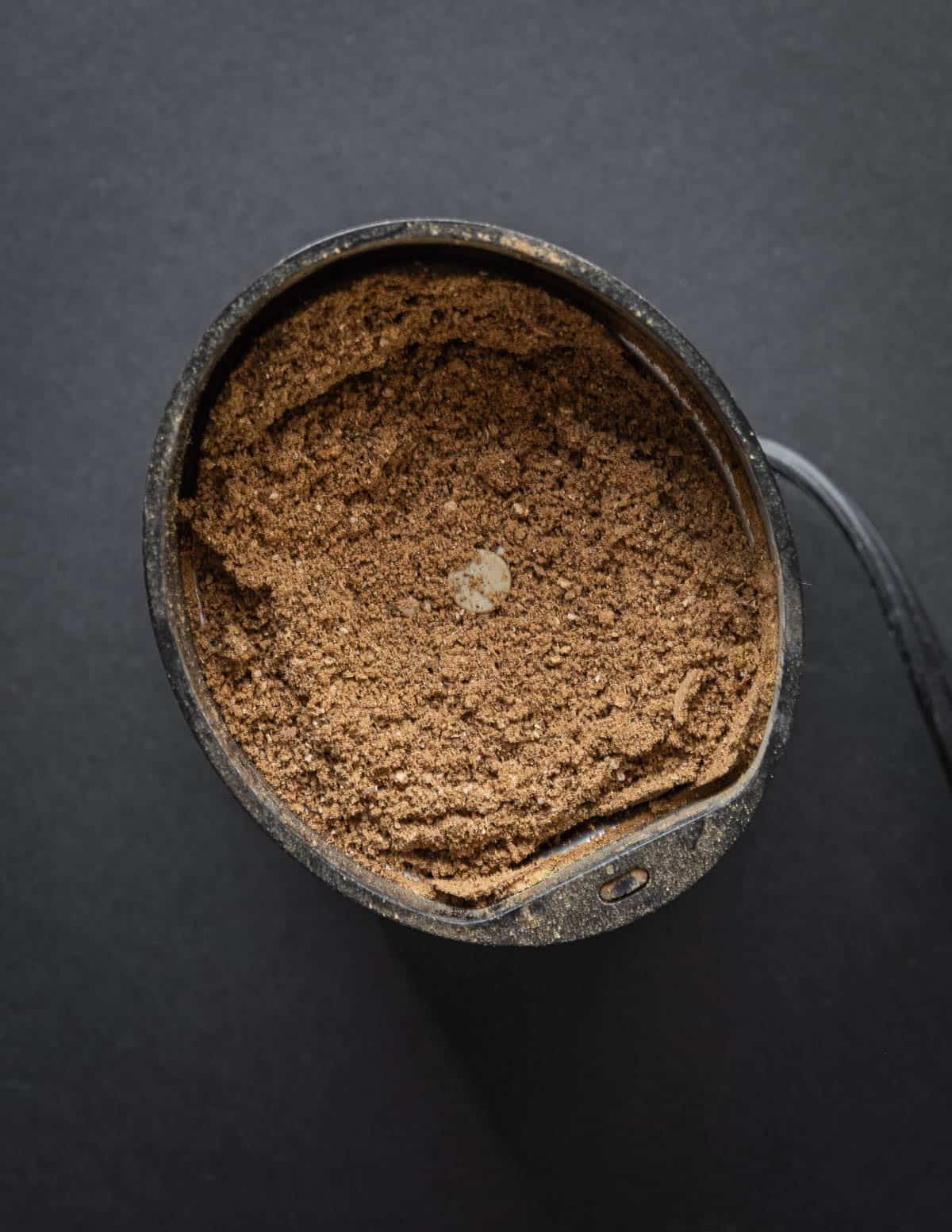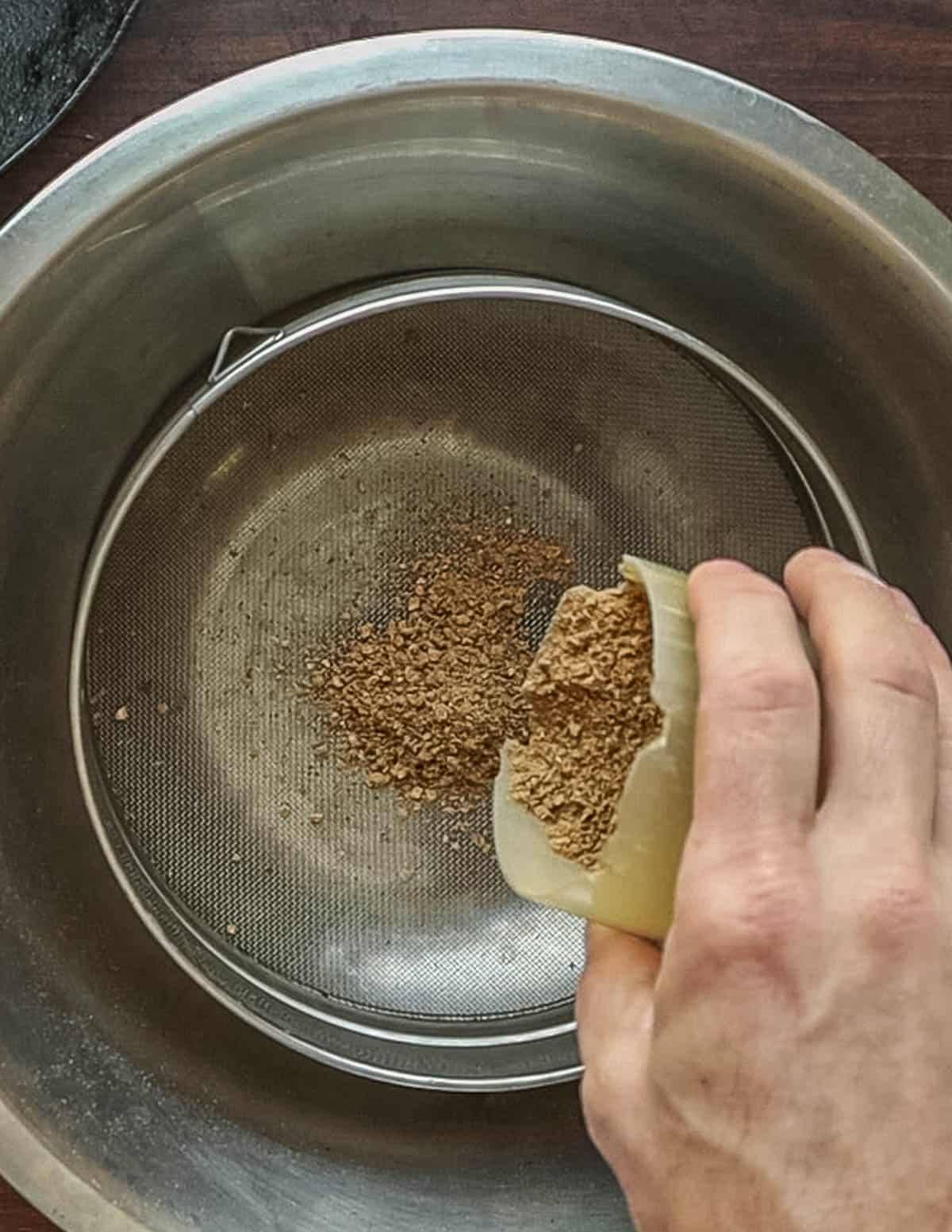 After sifting the powder is mixed with fat and sweetener, mashed into a Play-Doh like paste, and used in recipes.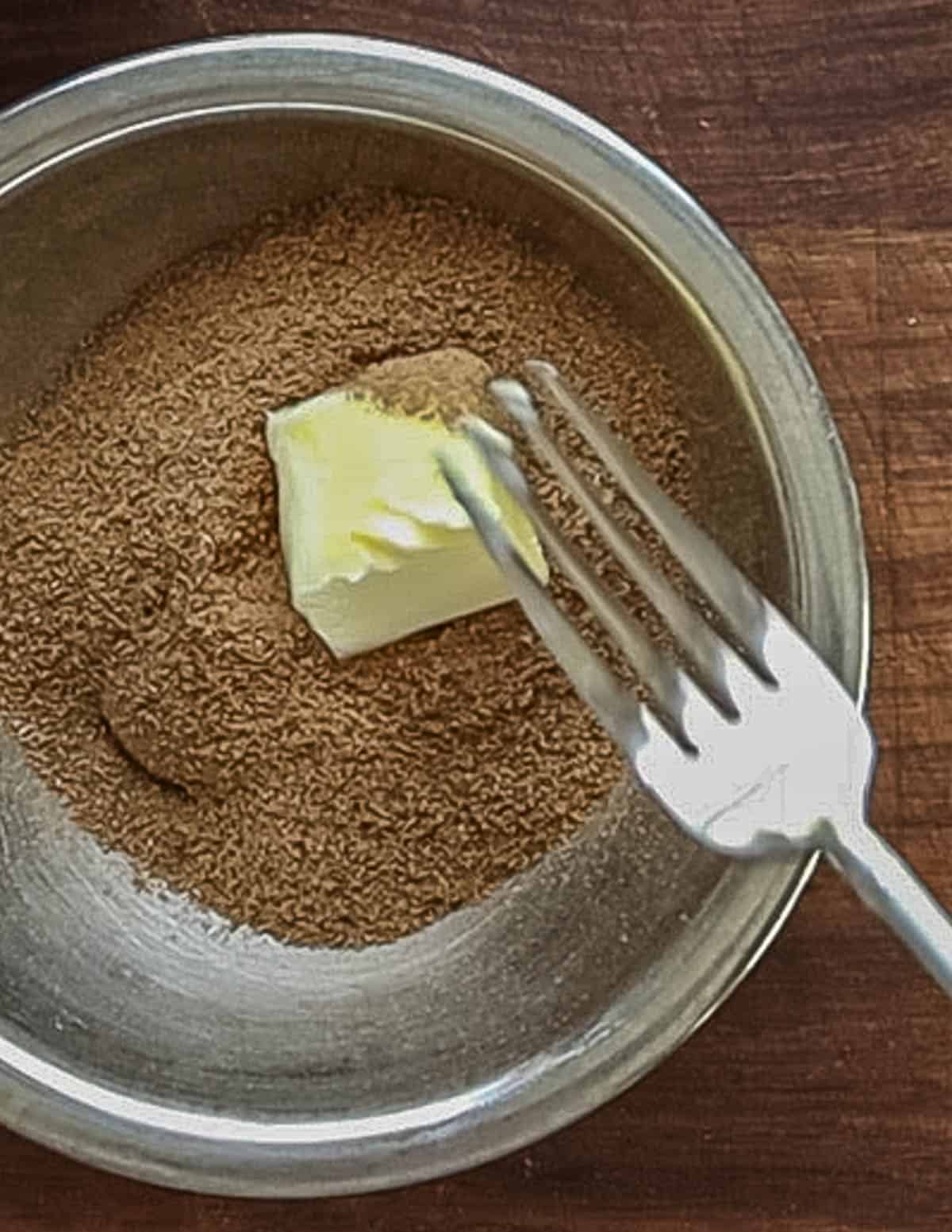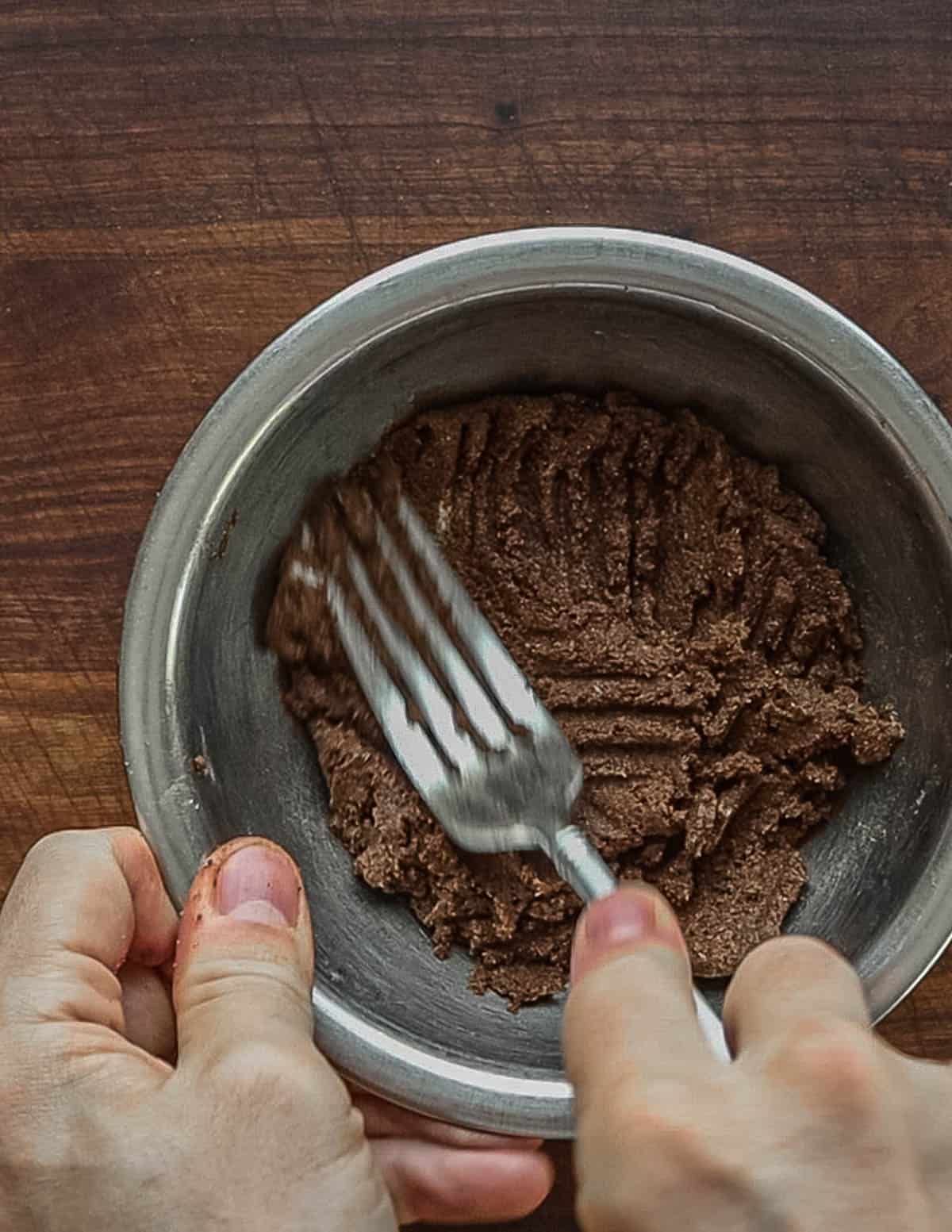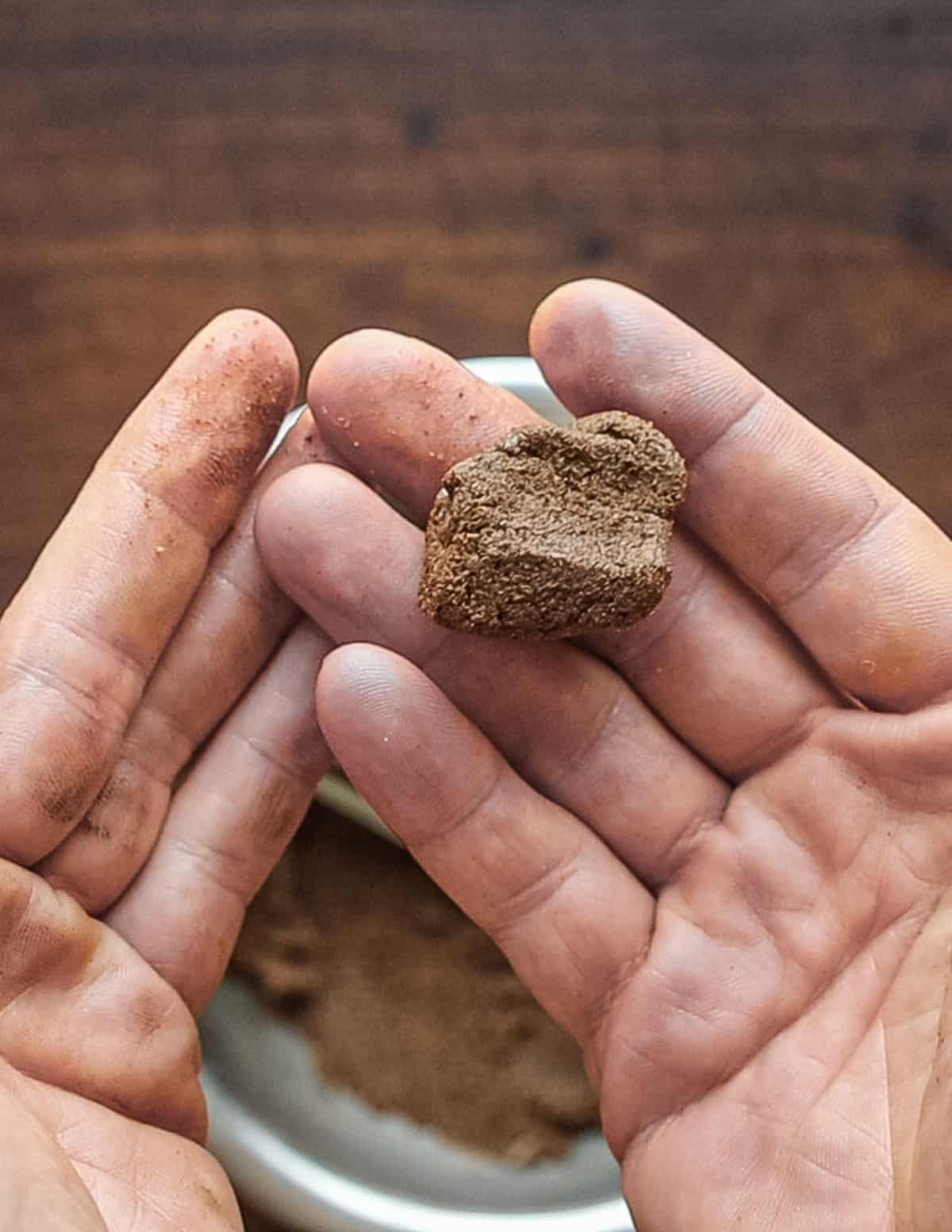 How to Use It
The finished sweetened paste of roasted linden seeds has a roasted, nutty aroma with notes of mocha and coffee. The ground seeds have a slightly granular texture that's not unpleasant, and, even strangely pleasing when mixed into desserts, especially when combined with dairy, which amplifies the flavor.
When blended into something like the linden pot du creme I demonstrate in the video below (pictured above), the flavor opens up and gives notes of peanut butter and mocha. The seeds seem to aerate the dairy too, giving it a lighter, velvety texture.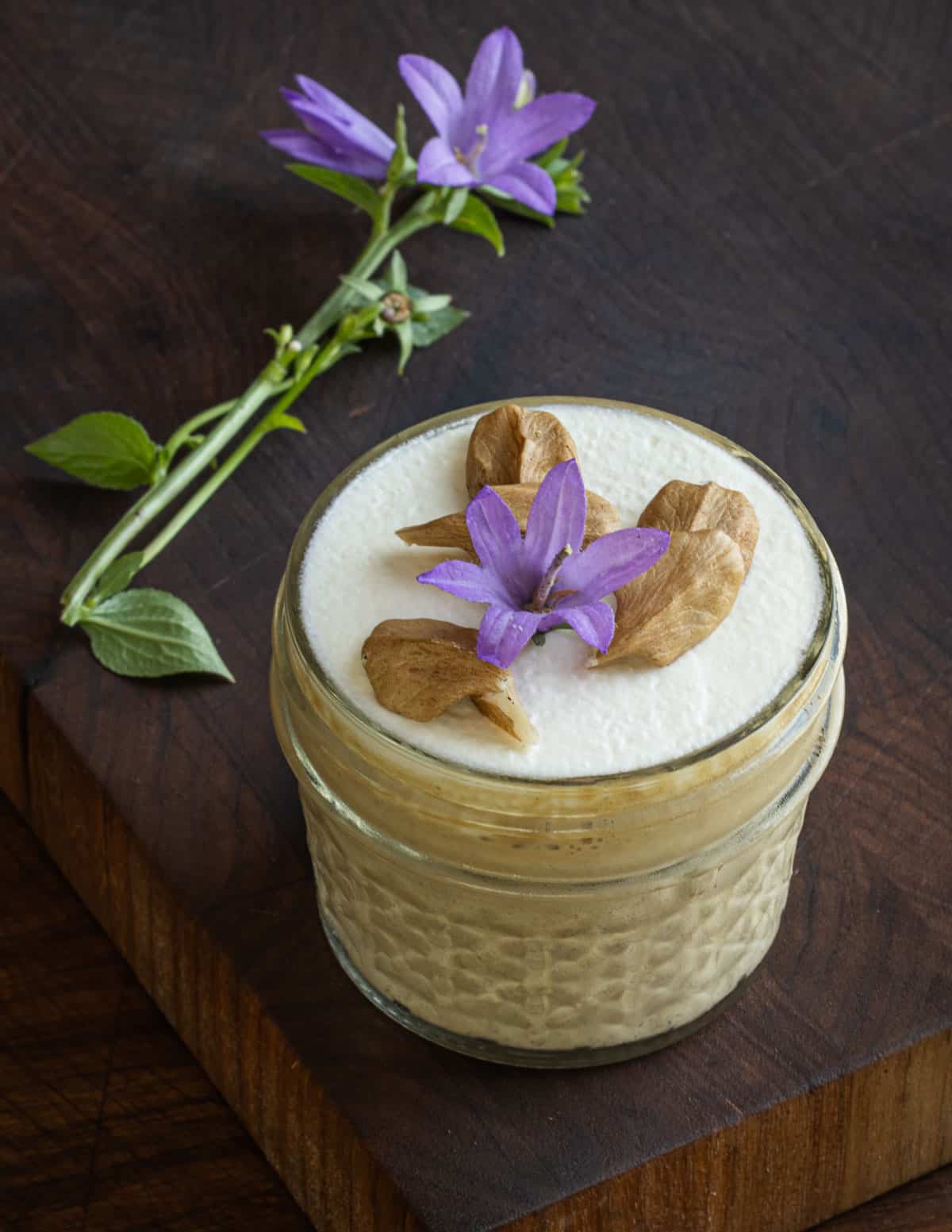 Ideas and Notes
Start with the simple custard pictured in this post.
Some modern accounts mentioned fermenting the seeds in brine (chocolate is fermented). I'll be trying that next.
Add the paste or powder to rustic desserts similar to how I use ground hackberry seeds.
Toasted, ground acorn flour can be made into a sweetened paste too but will have a milder flavor.
Add it to cajeta, or dulce de leche.
Mix the paste with other ground nuts or fruit and use in pastry fillings.
Adding extra sugar opens the door for adapting marzipan recipes.
Add the paste or powder to plant-based truffles.
I used sugar to keep it firm, but maple syrup or honey, (especially linden / basswood honey) can be used. Using liquid sweeteners makes a looser end product but will not negatively effect its use in recipes.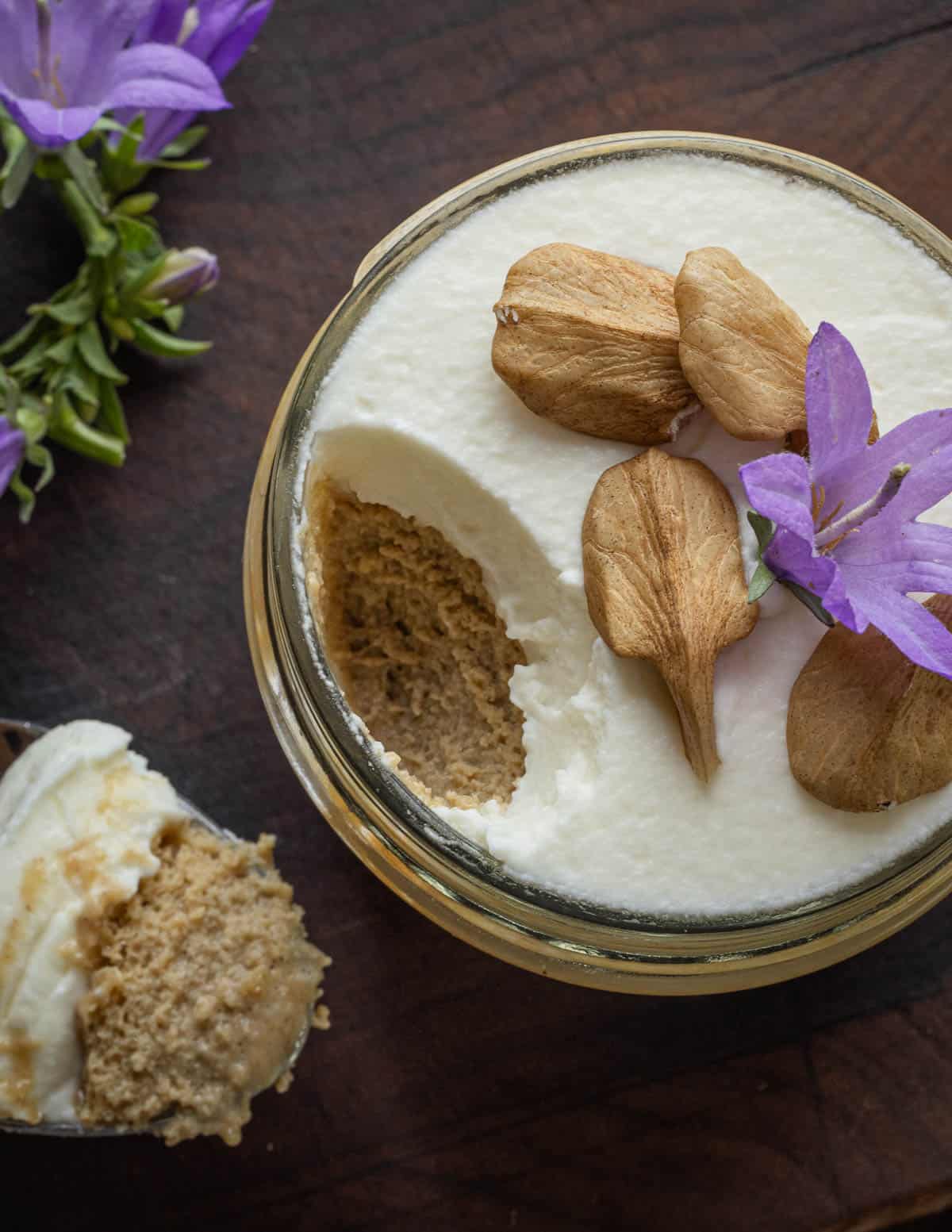 Tips on Harvesting Linden Seeds
Not all trees are equal. Some trees will have tiny seeds, some will have seeds larger or the same size as green peas. You want to find the big ones the size of green peas. Smaller seeds can be harvested but are more work to process.
If you find trees and they all seem to have small seeds, check to make sure it isn't too early (I was picking mine the second and third week of July) or find a different tree, preferably in full sun.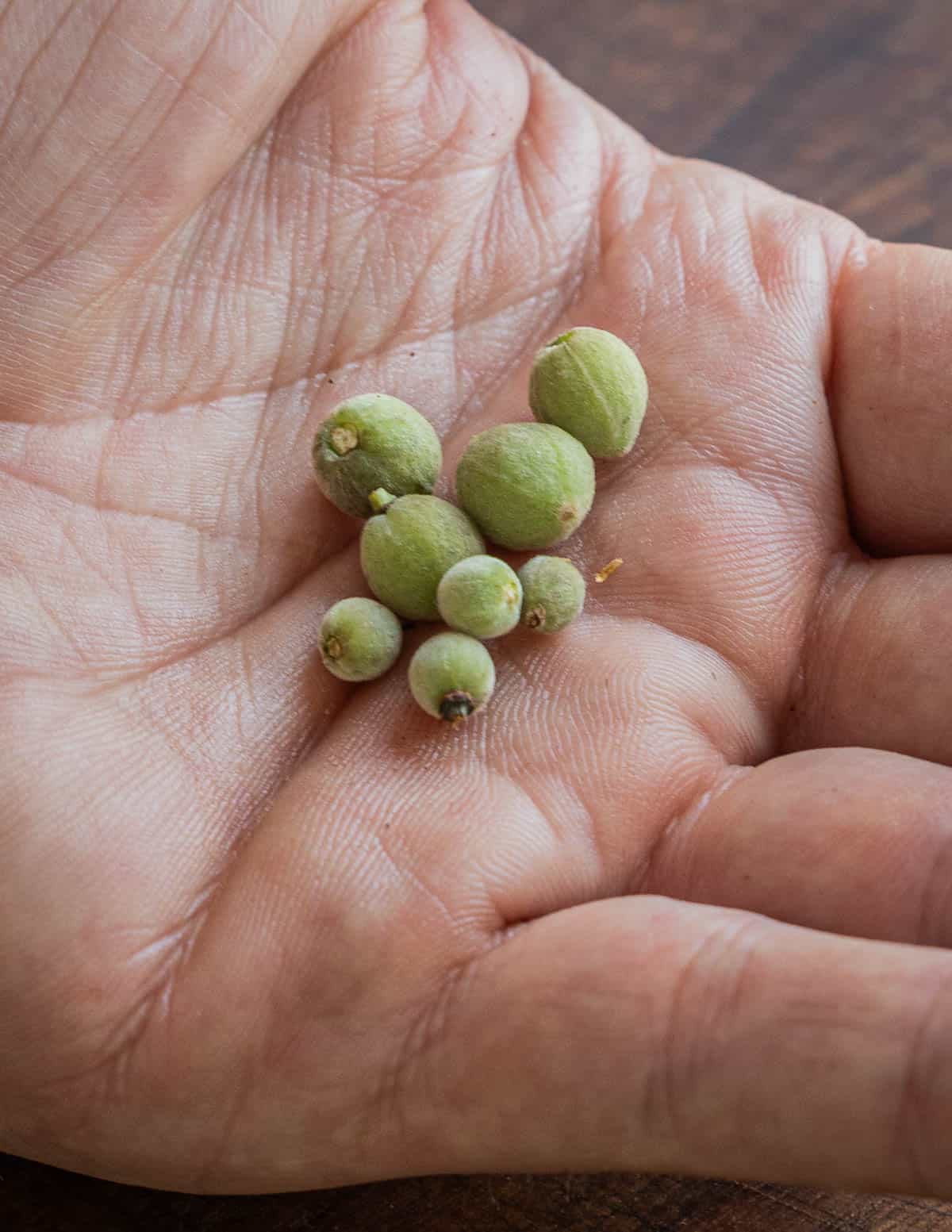 More Foraging from Trees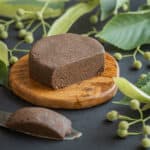 Print Recipe
Linden Chocolate
"Chocolate" made from the seeds of the Linden tree. Makes a little over 4 oz. It can be used in fillings, custards and dairy-based desserts.
Ingredients
1.5

oz

linden seeds

roughly 2 cups

5

tablespoons

unsalted butter at room temperature

2

tablespoons

(30 grams) brown sugar or maple sugar

Pinch

of kosher salt

½

teaspoon

wild vanilla extract

optional
Instructions
Harvesting
Gather linden seeds in july when they're bright green, plump and round, either from the tree, or the ground.
Winnowing
Using a box fan or a similar set up, pour the linden seeds and stems from one bowl to the other. Please refer to the video here. Make sure to start with the fan setting on low, moving up higher until it blows the stems away, but not the seeds.
Roasting
Preheat the oven to 325 F. Wash the linden seeds shake them dry and put into a cast iron pan or on a baking sheet. Bake the linden seeds for 45 minutes -1 hour and 15 minutes, or until golden and fragrant, then remove and cool.

Take a palm full of seeds at a time and rub them in your hand to remove any small clinging pieces of stem. This may not be necessary if your seeds didn't have much stem. If needed, winnow again.
Grinding and Sifting
Working in batches, grind the seeds to a powder in a spice grinder or vitamix, then sift, taking the leftover chunks from sifting and re-grinding with the next batch. You should have ½ cup of finished ground, sifted powder.

When all the seeds have been ground and sifted, combine the sugar, pinch of salt, butter, vanilla extract and linden seed flour and mash to a paste in a bowl. From here the "chocolate" can be frozen, or held in the refrigerator for up to a month.
Notes
Linden Chocolate Pot du Crème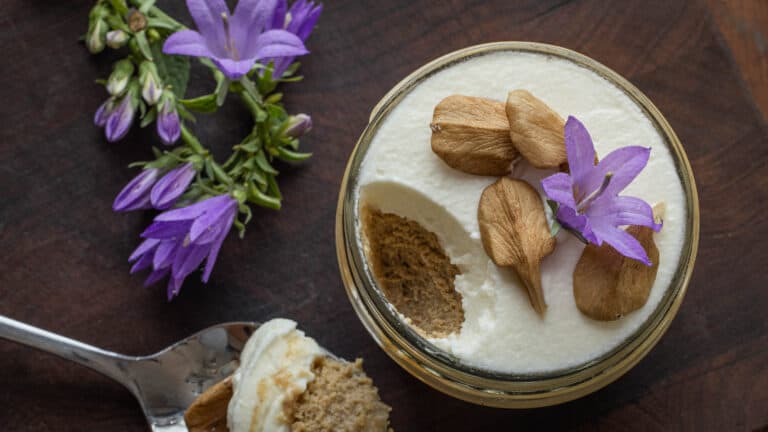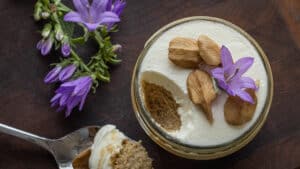 Makes six 4 oz custards
Ingredients 
2 cups heavy cream
5 egg yolks
Pinch of kosher salt
2 oz linden chocolate, or more to taste
½ cup brown sugar or sweetener of your choice
Method
Warm the cream and sugar until melted, then combine in a blender with the remaining ingredients. Puree the mixture until smooth, then strain through a chinois or other strainer.
Divide the custard mixture evenly between 6 4 oz ramekins and bake in a water bath for 35-40 minutes or until just set. Remove the custards from the water bath, allow to cool and refrigerate until needed.
To serve, top the custards with whipped cream scented with a dash of wild vanilla extract and a few toasted nuts, such as butternuts or black walnuts.
Nutrition
Serving:
1
oz
|
Calories:
148
kcal
|
Carbohydrates:
6
g
|
Protein:
0.2
g
|
Fat:
14
g
|
Saturated Fat:
9
g
|
Polyunsaturated Fat:
1
g
|
Monounsaturated Fat:
4
g
|
Trans Fat:
1
g
|
Cholesterol:
38
mg
|
Sodium:
4
mg
|
Potassium:
12
mg
|
Sugar:
6
g
|
Vitamin A:
437
IU
|
Calcium:
9
mg
|
Iron:
0.05
mg
References
https://www.biodiversitylibrary.org/item/106096#page/31/mode/1up