Agaricus Campestris, also known as the meadow mushroom is the same species as white button, portobello and cremini (baby bellas). The wild ones taste better though. In this post I'll show you how to correctly identify, harvest and cook them. They're an intermediate-level mushroom for foragers.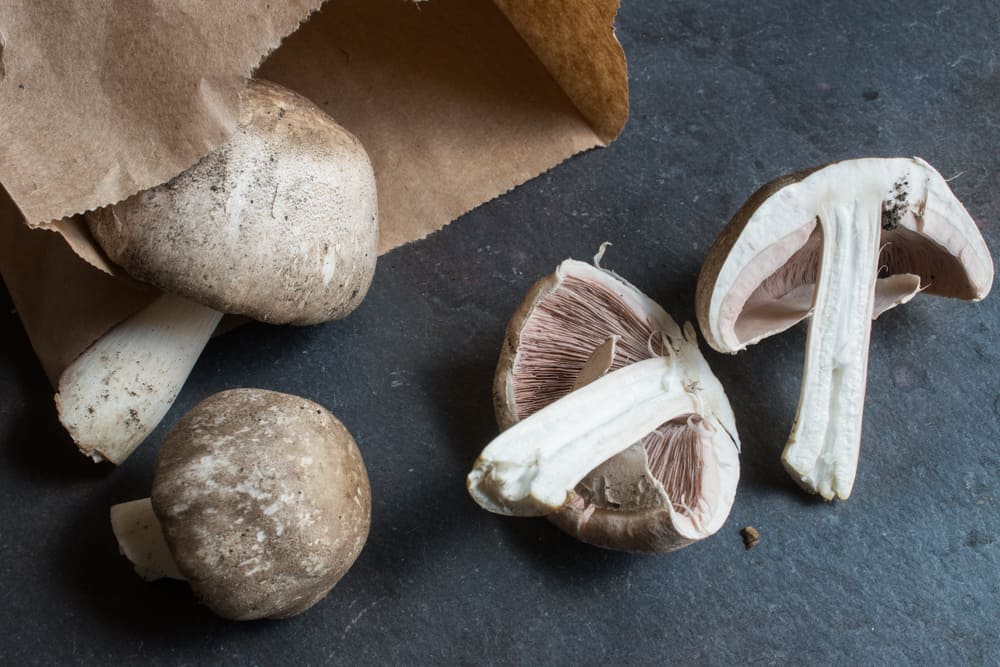 In my experience, this isn't a mushroom that you will really hunt for, I tend to just see them around randomly. They start to fruit in the early Summer, and like open places like fields, yards, and forest edges.
When you do find some though you're likely to find a bunch. After you find a place where they grow you can come back days after you picked the first ones, and probably find some more. The next year around the same time too, you can be pretty sure of them coming up again around the same area.
Cooking
Cooking wise, these are a great, all around mushroom. They're closely related to the button mushrooms in the supermarket and taste similar, but I'd say more mushroomy.
If you want to preserve them, you have a couple options. These can be dried, sauteed in butter and frozen, or pickled in a recipe for conserve like I posted here. Making powder from them to make broth and seasonings is also a good choice if they had bug damage, which is common with these.
Just make sure that you don't freeze them raw, aside from taking up too much fridge space, mushrooms get damaged by the freezer if they're not cooked first. Even after cooking freezing and then thawing, they're still not the same as if they were fresh.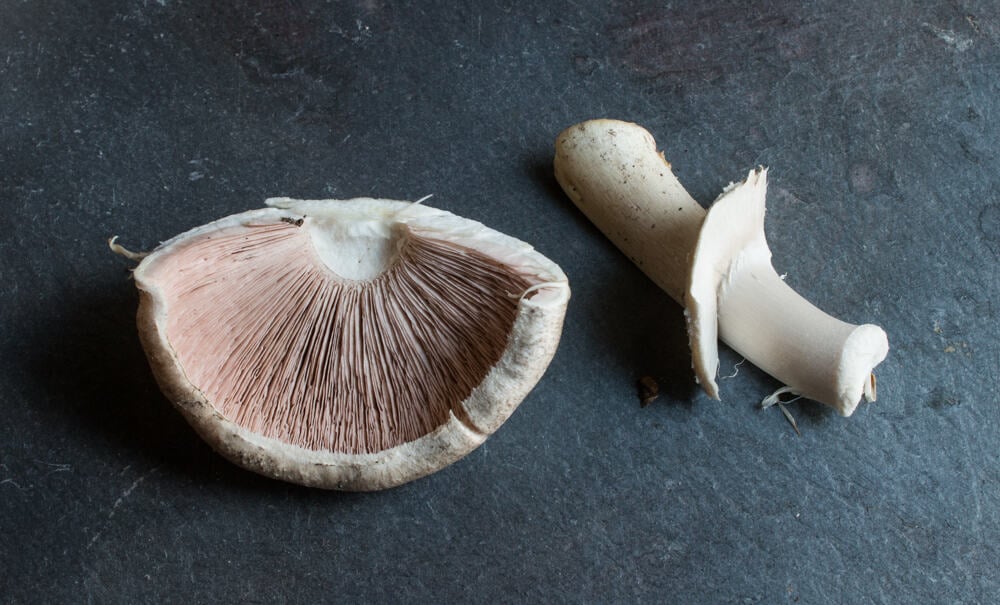 Identification and Look a Likes
In order to harvest these, you must be able to identify Yellow staining Agaricus xanthodermis. Xanthodermis will make you sick, and also have pink gills which can be confusing. They're also a common mushroom in yards, and I see them more often than the true, edible variety.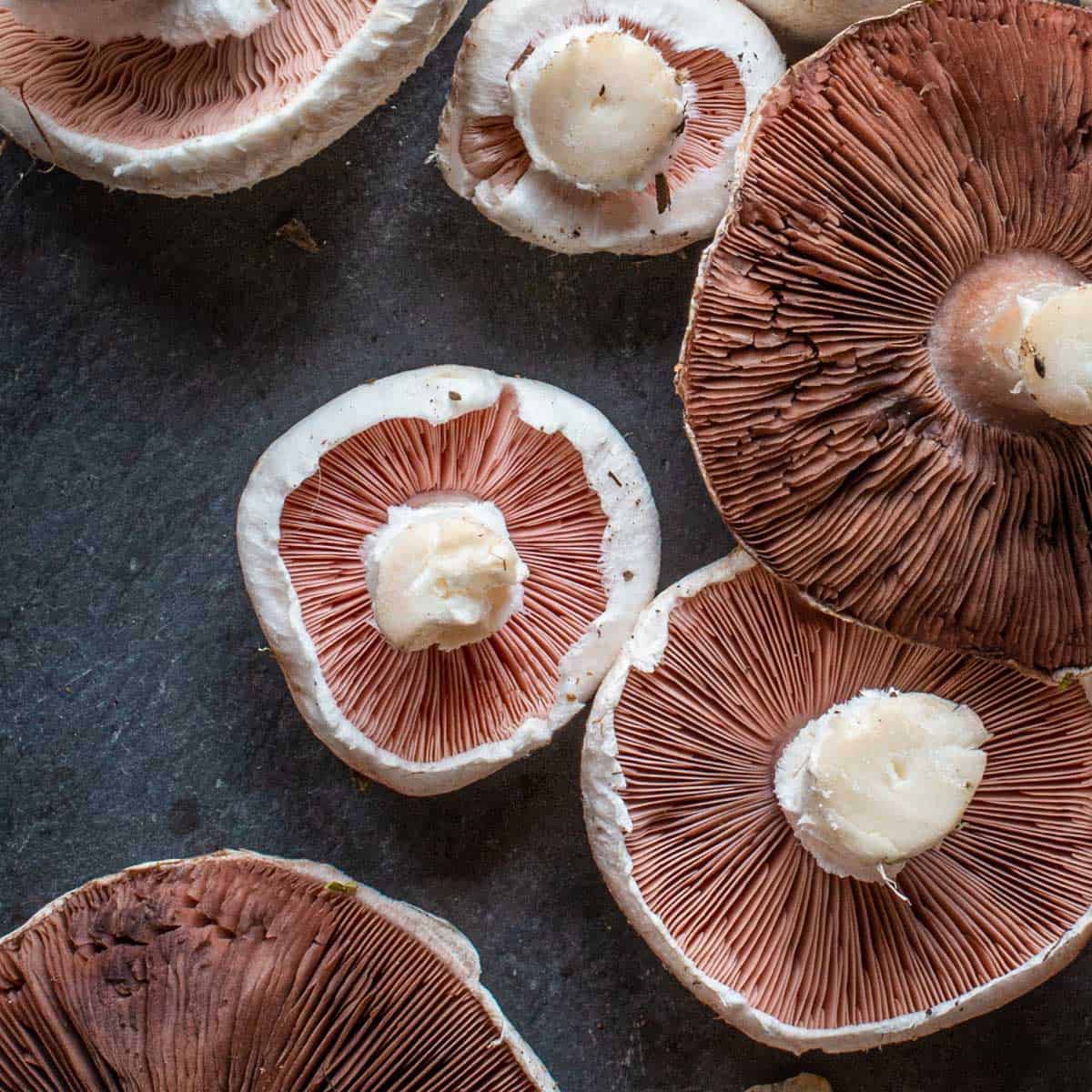 Here's some general information and tips that should help you avoid bad guys, the most important things to notice are their smell and if they discolor when cut:
Cut the stem of the mushroom, then wait 15 minutes. if the cut stains

yellow

, throw it out!
Put the underside of the mushrooms cap close to your nose and smell it deeply. Is it mushroomy and good smelling? Great. Does it smell like

embalming fluid

? Bad.
There will be a ring right around the middle of the stem.
Pay close attention to the size of the mushrooms, if there are some that are young and older growing together, make note of their sizes throughout their life span. These mushrooms are usually large, like portobellos from your grocery store when mature, when small, they will be about the size of a cultivated white button.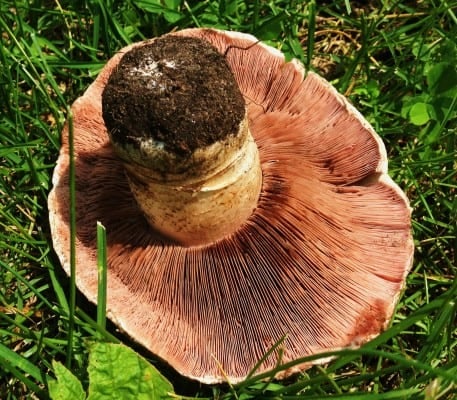 Recipes
Recipes where these could be used and or substituted