One of the first things I wanted to do with huitlacoche was make it into a rich, smooth, jet-black puree, a pretty simple thing to do as, when cooked, the mushrooms naturally melt into a sort of delicious black, inky goo.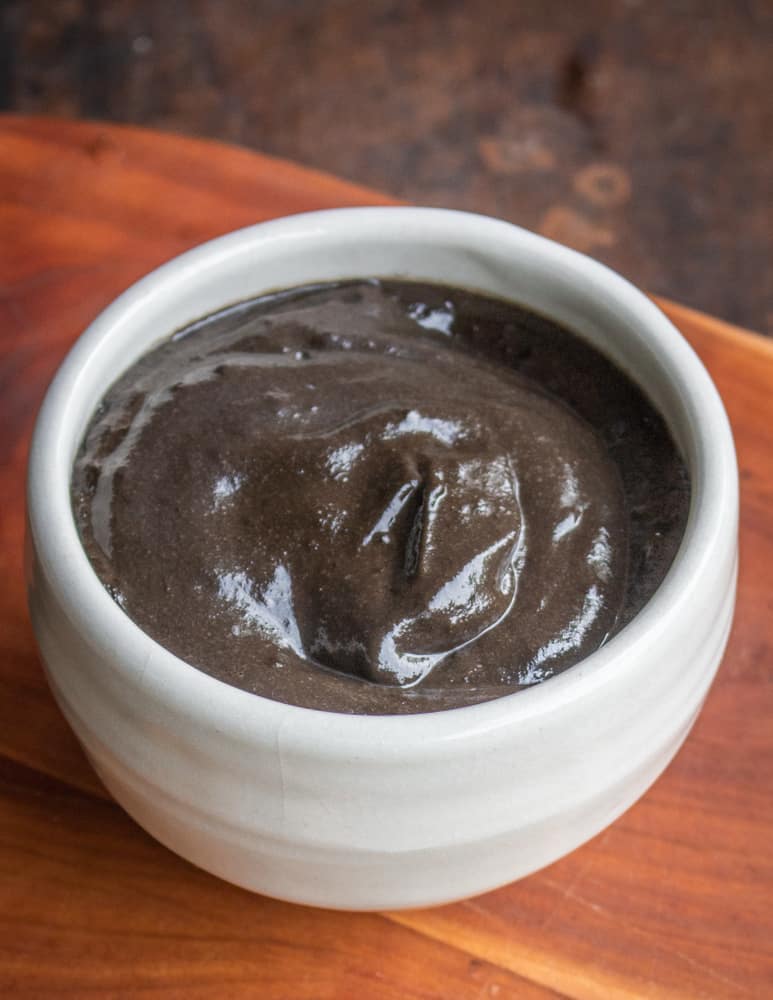 It's great if you like huitlacoche, as I do, and is probably a little easier for non-huitlacoche enthusiasts to eat as there's no soft chunks.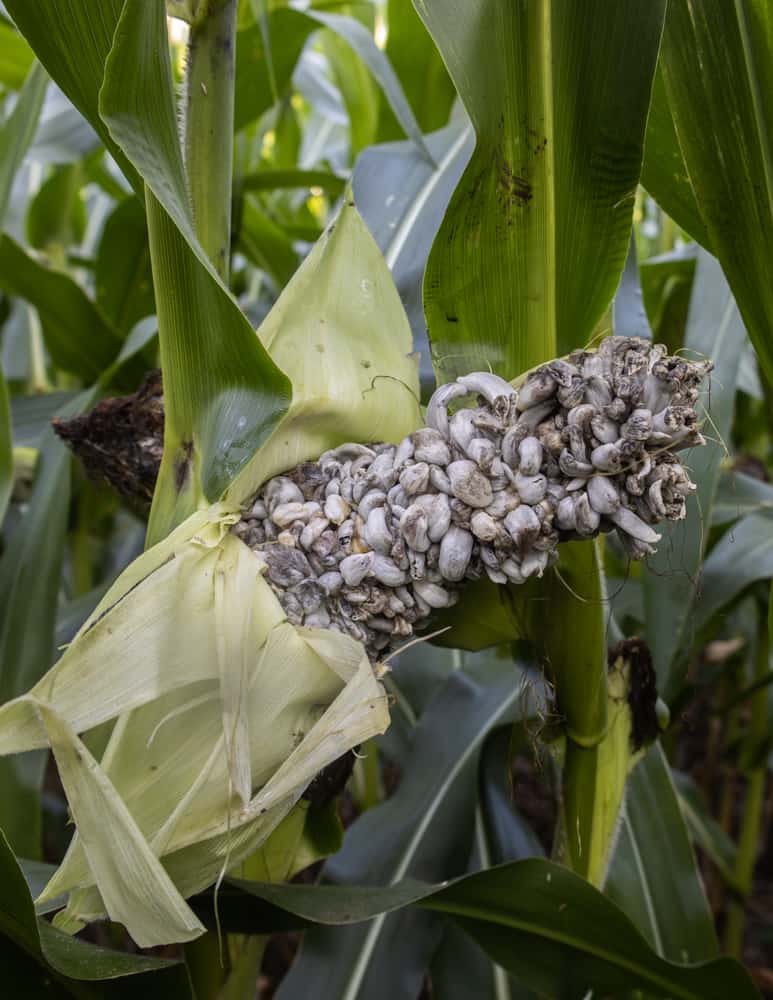 Use the finished puree as a condiment on a plate, add it to black bean soup as a thickener, or, use it to make huitlacoche elotes.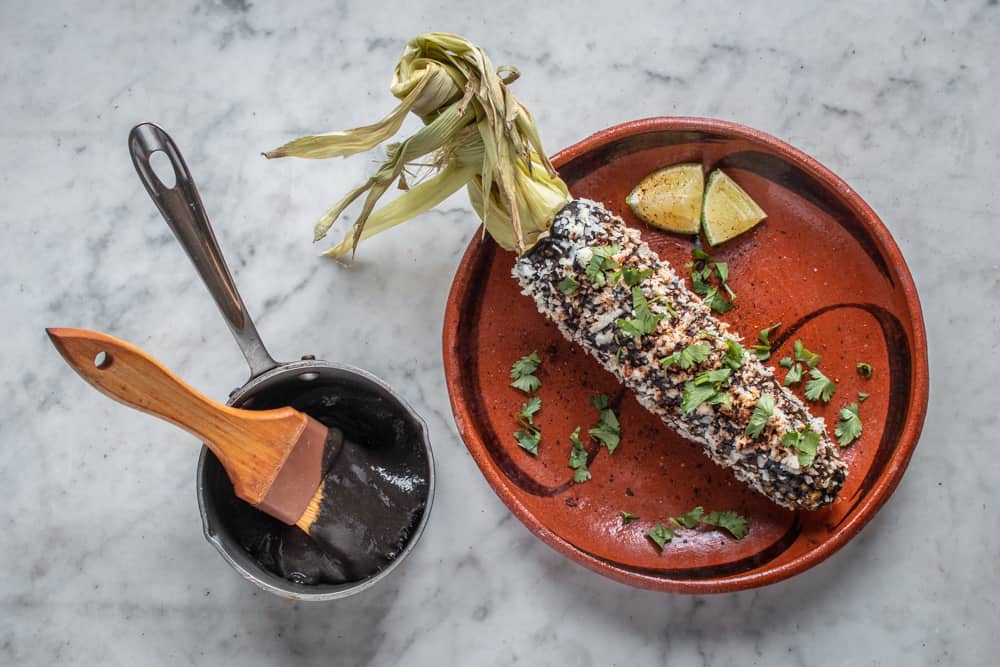 More
Huitlacoche: Identification, Harvesting and Cooking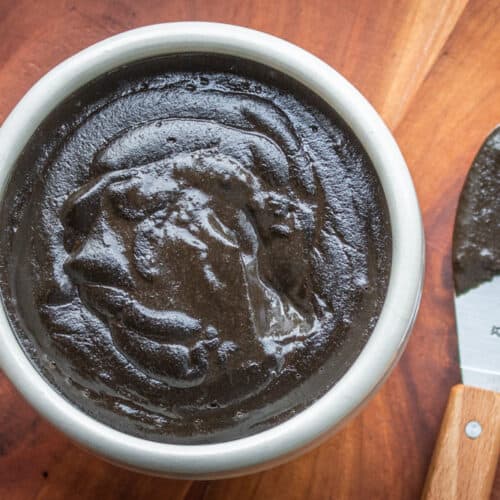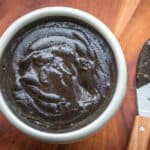 Print Recipe
Huitlacoche Puree
A simple, jet-black puree of huitlacoche with onions, garlic and jalapeno. Use it as a garnish on a plate, smeared in quesadillas, or swirled into black bean soup as a thickener. Makes about 1.5 cups.
Ingredients
8

oz

huitlacoche

coarsely chopped

2

oz

yellow onion

diced ¼ inch

1

small clove garlic

minced

1

small jalapeno

seeded and diced ¼ inch (add some seeds if you want it extra spicy)

Good pinch dried or fresh epazote

optional

½

teaspoon

ground cumin

or to taste

4

tablespoons

unsalted butter
Instructions
Warm water, as needed to make a thick puree (alternately, you can use a few spoonfuls of tomato sauce)

Sweat the onion, jalapeno and garlic in the butter until translucent, then add the huitlacoche, epazote and cumin and cook until wilted, about 10 minutes.

Transfer the mixture to a food processor and puree until as smooth as possible, drizzling in a little water as needed to make a velvety puree (I use a highspeed Vitamix blender here, but I recognize many people don't have one, if you do, or if you have a similar one like a ninja, do use it for the smoothest, silkiest puree.)

If you add too much water and the mixture is loose, it's no big deal, sweat it to dry it out, then reserve. Keep the puree warm. The most important part is that the puree is smooth enough to slather on an ear of corn.

Transfer the puree to a bowl and season with salt and pepper to taste. The puree should be very rich, possibly slightly bitter, almost too rich to eat by itself—don't worry, slathered over piping hot sweet corn it will be delicious.