Hickory nut rice pudding is a tribute to traditional foods, and a delicious hickory nut recipe that doesn't involve shelling individual nuts. To understand the process better, I'll describe hickory nut milk and why it's so versatile, as well as the cultural traditions that inspired the finished recipe here.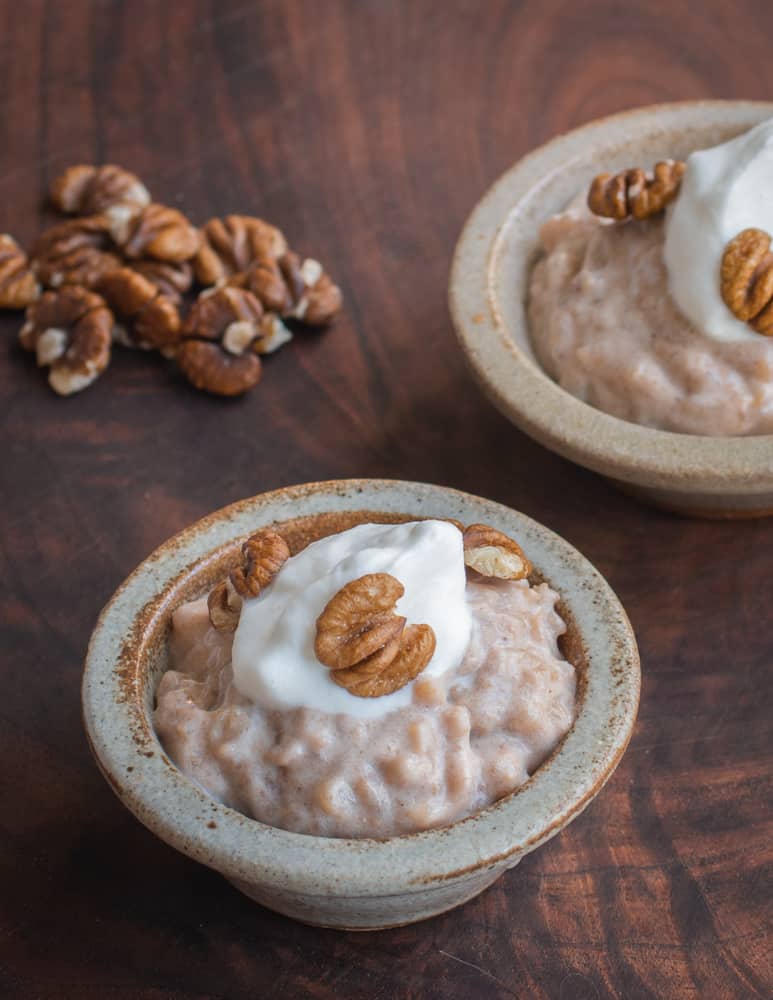 Traditional Hickory nut milk
Shagbark nuts (Carya ovata) are special in that they have a thinner shell than many of their cousins like mockernuts, pignut hickory, and others. In a tradition I see most often attributed to the Cherokee Nation, the nuts are gathered after the first frost, dried, and then pounded, shell and all, in a hollowed-out birch log called a bootagen.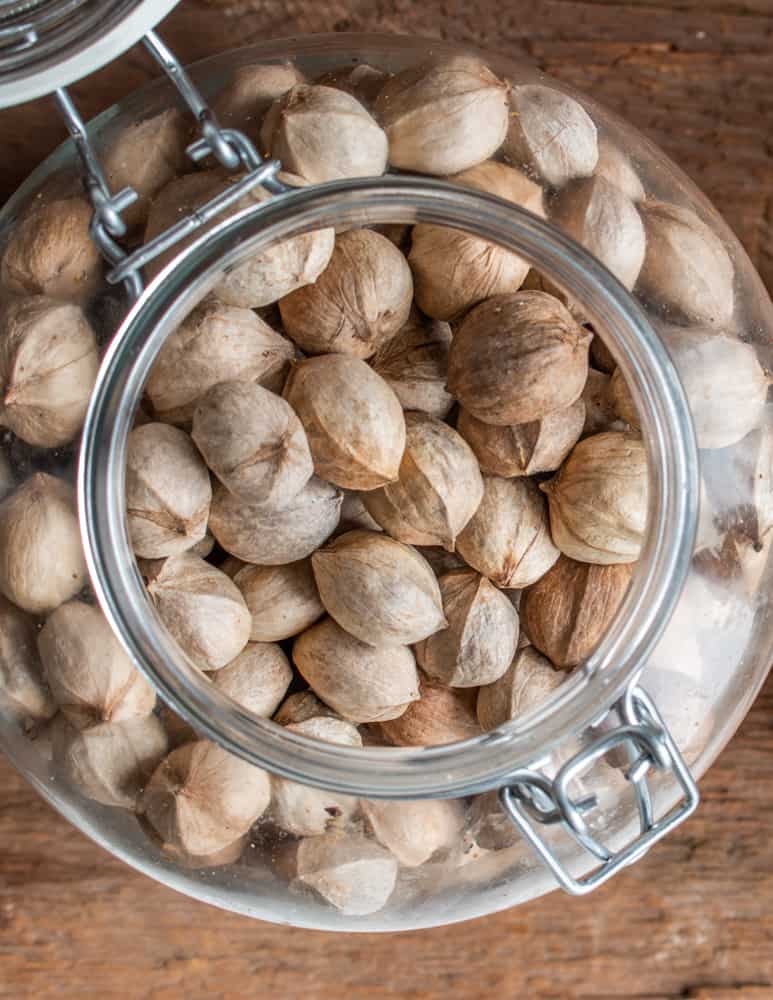 After the nut meats and shells are pounded into a sort of rough mash, they're simmered in water for a bit. After cooking for about 30 minutes, the mixture is stirred and allowed to settle. The nut shells sink to the bottom of the pot, and a rustic nut milk is ladled off the top.
Making something that tastes like hickory nuts, without having to shell nuts individually is a fascinating piece of native ingenuity, and one I think everyone can learn something from.
Adding rice
After the nut milk is made, one of the most common things that might be done with it is cooking with rice to make a sort of sweet dessert soup. I enjoy dessert soups here and there, but I wanted to find a way to incorporate rice and hickory nut milk together in a small, rich bite I could serve to people easily at events. Rice pudding was a natural choice.
What I came up with is basically a fancy rice pudding with an incredible flavor. I make a batch of hickory nut milk per usual, then, instead of making a soup, I cook the rice in pure hickory nut milk instead of water. After the rice has absorbed all the flavor of the nut milk, I cool it, fold in a little whipped cream to lighten it, and serve. It's by far the richest rice pudding I've eaten, as well as the most interesting.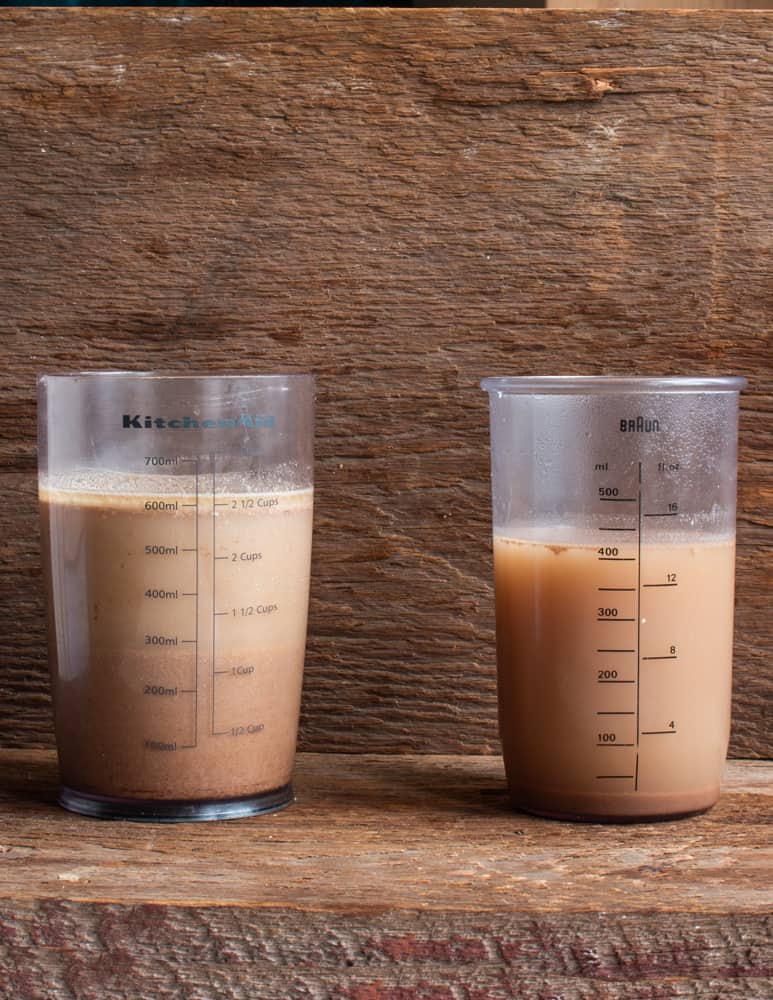 Modifying the dish
There's lots of different ways you can be creative here, I'll describe two ideas that come to mind.
Using shagbark syrup
One of the first things that comes to mind is substituting shagbark syrup for maple syrup. Shagbark syrup is made from the bark of the hickory tree, and tastes a bit like smoked hickory bark.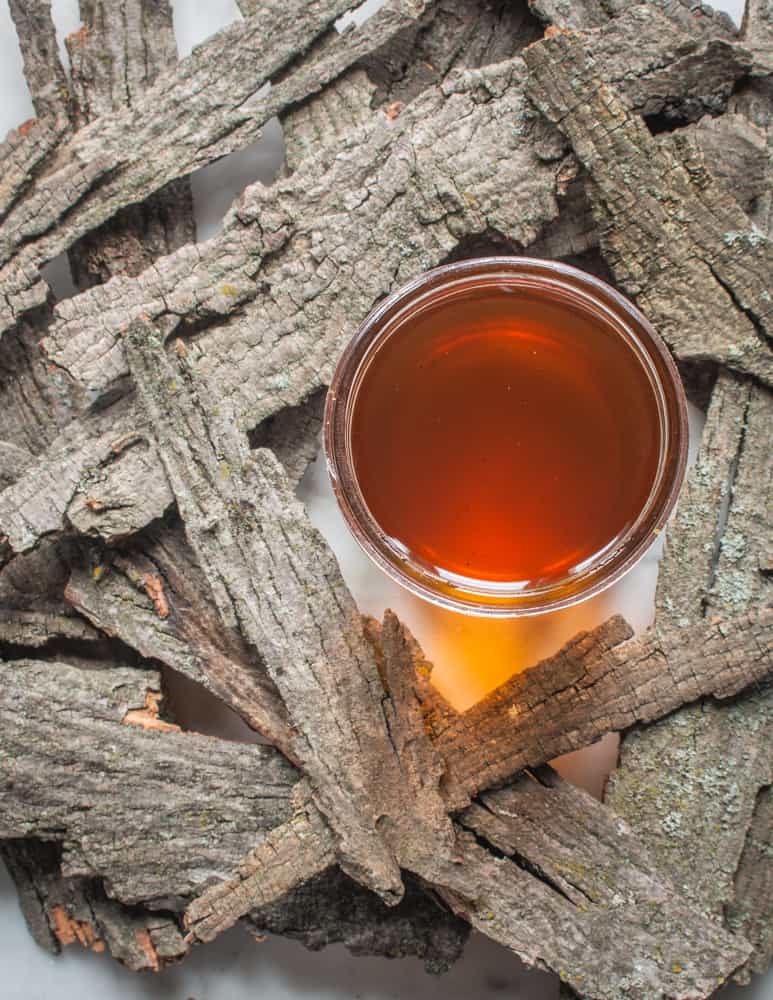 As a mousse set with gelatin
Another way I've modified the dish is by making it a mousse set with gelatin, which can be nice too. To do that, warm half of the cream with 1 sheet of silver leaf gelatin (or 1 teaspoons powdered gelatin) until dissolved, whisking constantly. Cool the cream, then mix with the remaining cream and chill long enough so that it's cold, but not long enough for the gelatin to set (this should take about an hour).
Whip the chilled gelatin cream to soft peaks, fold into the rice-hickory nut mixture, spoon into a bowl, cover with cling film, and allow to set for at least 2-3 hours.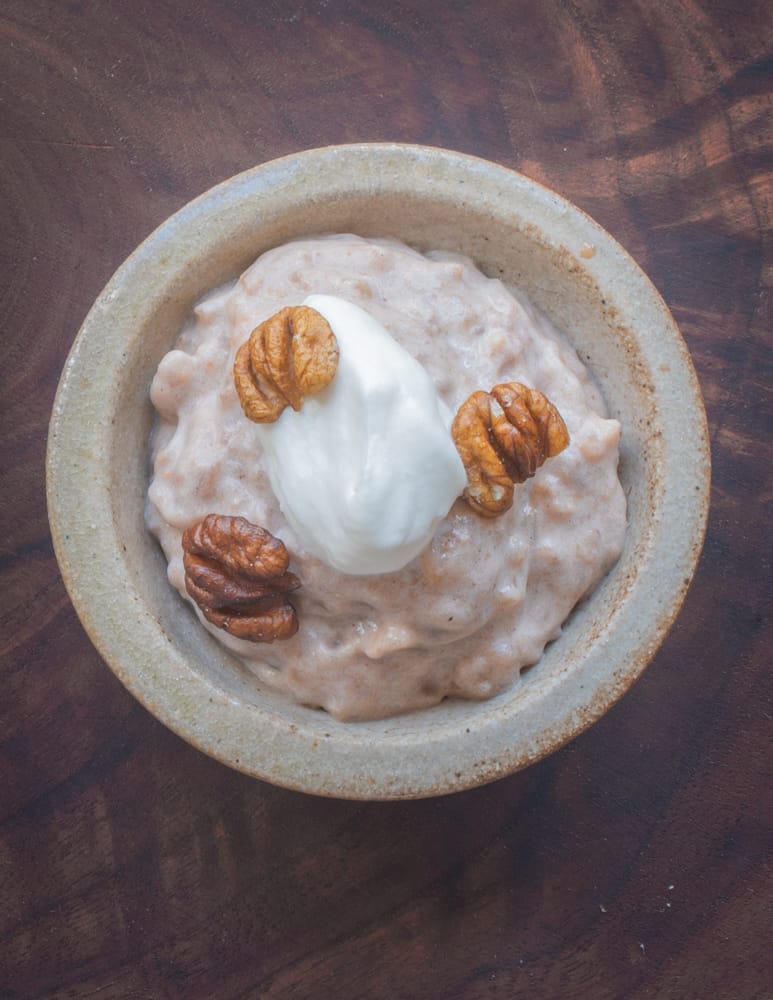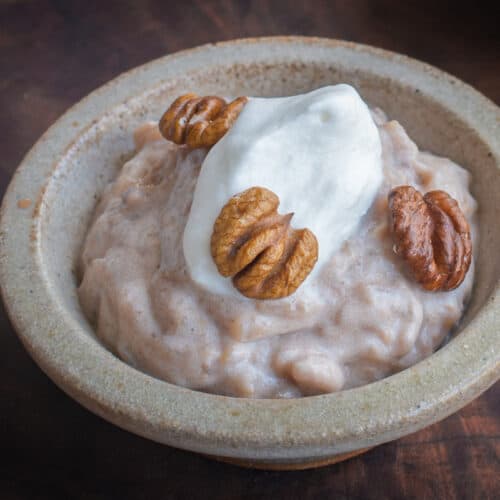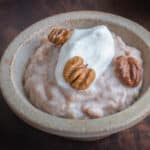 Print Recipe
Hickory Nut Rice Pudding (Inspired by Kanuchi)
The richest rice pudding you've ever had, made from hickory nut milk, maple syrup and whipped cream. Yield: 1.5 cups, enough for 4 small servings in custard dishes, or 5-6 3 oz jelly jars
Ingredients
2.5

cups

hickory nut milk

¼

cup

long grain rice

¼

cup

+ 1 Tablespoon maple syrup

separated

1

teaspoon

galium extract

pg TK

Tiny pinch of salt

Tiny pinch of cinnamon

½

cup

heavy cream
Instructions
Bring all the ingredients to a simmer except the cream. Cook with a lid ajar for 45 minutes, or until the pan is nearly dry, but still has some liquid.

Turn the heat off and transfer the pudding to a bowl, and wrap with cling film, pressing it down onto the surface to prevent it from forming a skin.

Cool the pudding to room temperature, then refrigerate until completely cool. Whip the cream to soft peaks with the maple syrup and fold in half of it just before serving.

Spoon into bowls, garnish with raw or toasted hickory nuts and spoonfuls of the leftover whipped cream.
More
Forager's Guide to Shagbark Hickory Nuts