A simple green tomato jam recipe made from tart, green tomatoes flavored with wild parsnip seed, if you have any. This is a simple, refrigerator-style preserve that can also be canned if you want, and seasoned with whatever you have on hand.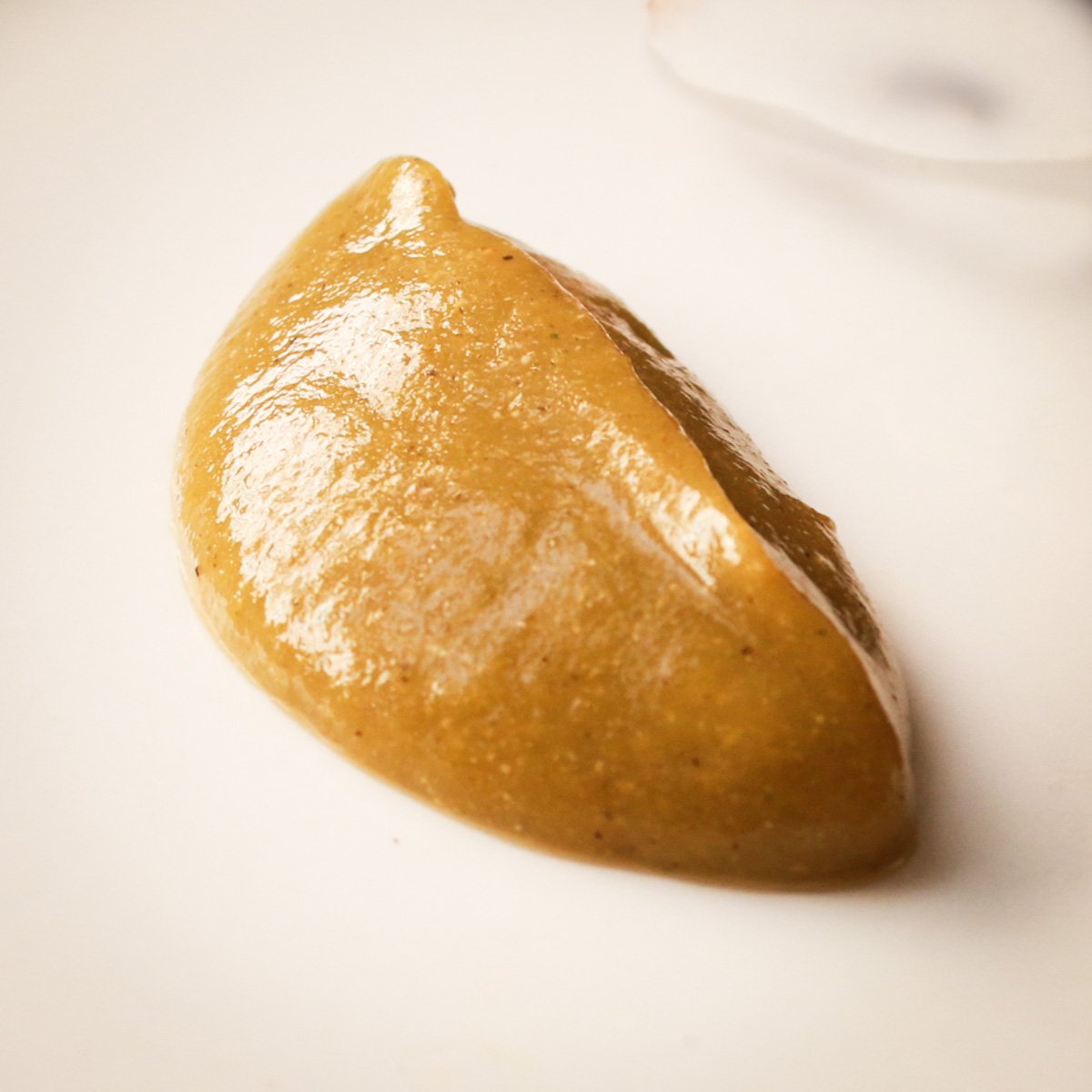 Cow Parsnip Seeds (Optional)
With the strong scent of lime the golpar / cow parsnip seeds have, I thought they might be good cooked up with some green tomatoes, so I chopped up a few green tomatoes and made a little jam out of them at the restaurant, throwing the seeds into the tomato mixture and letting it cook down with sugar and ginger.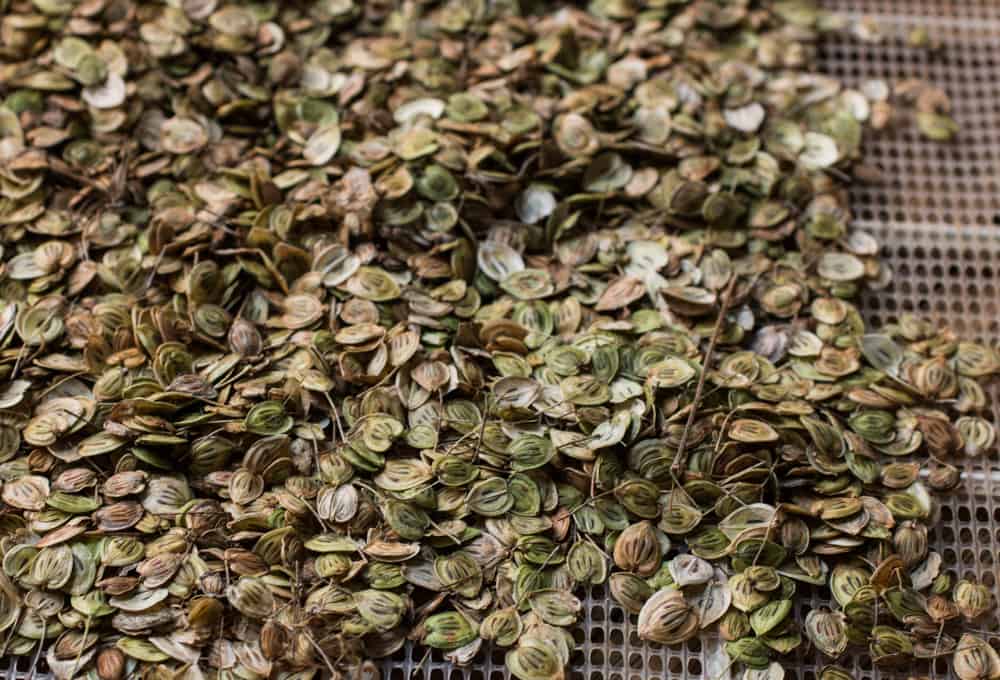 After a while, I went back to check on the pot and stuck my face into the steam, the scent of what smells like lemon slices mingling with green tomatoes and ginger was intoxicating. After that a quick trip to the high-speed blender and mesh strainer made a wicked jam for cheese plates, pork chops or poultry.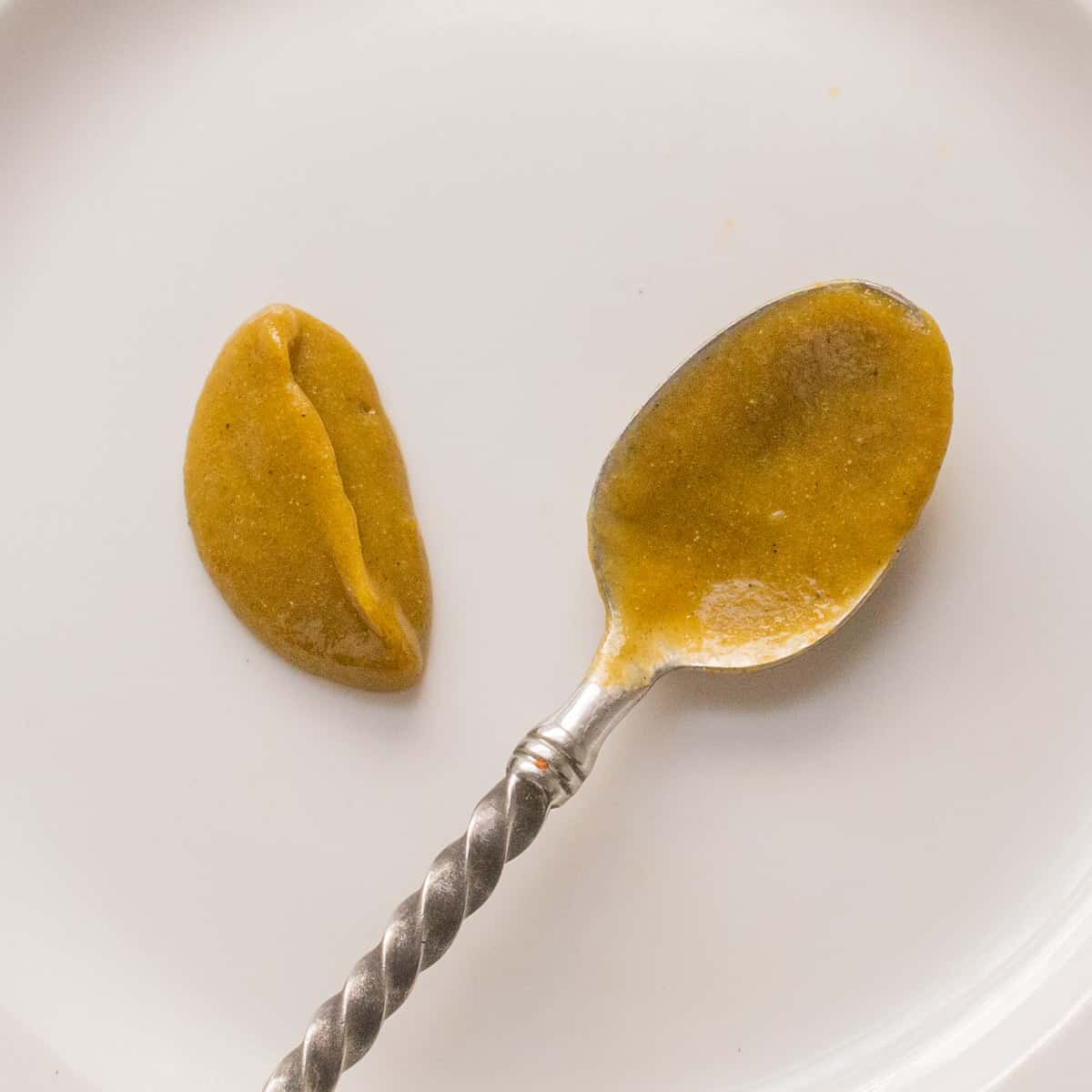 I like to usually give one recipe, but the combination with green tomatoes and parsnip seed here is so good that I made three different variations from the same starting weight of green tomatoes to show some possibilities.
I'm only going to share my favorite: a sweet-tart jam I've been serving with chicken and pork. It's been a hit with crunchy fried chicken livers at the restaurant lately.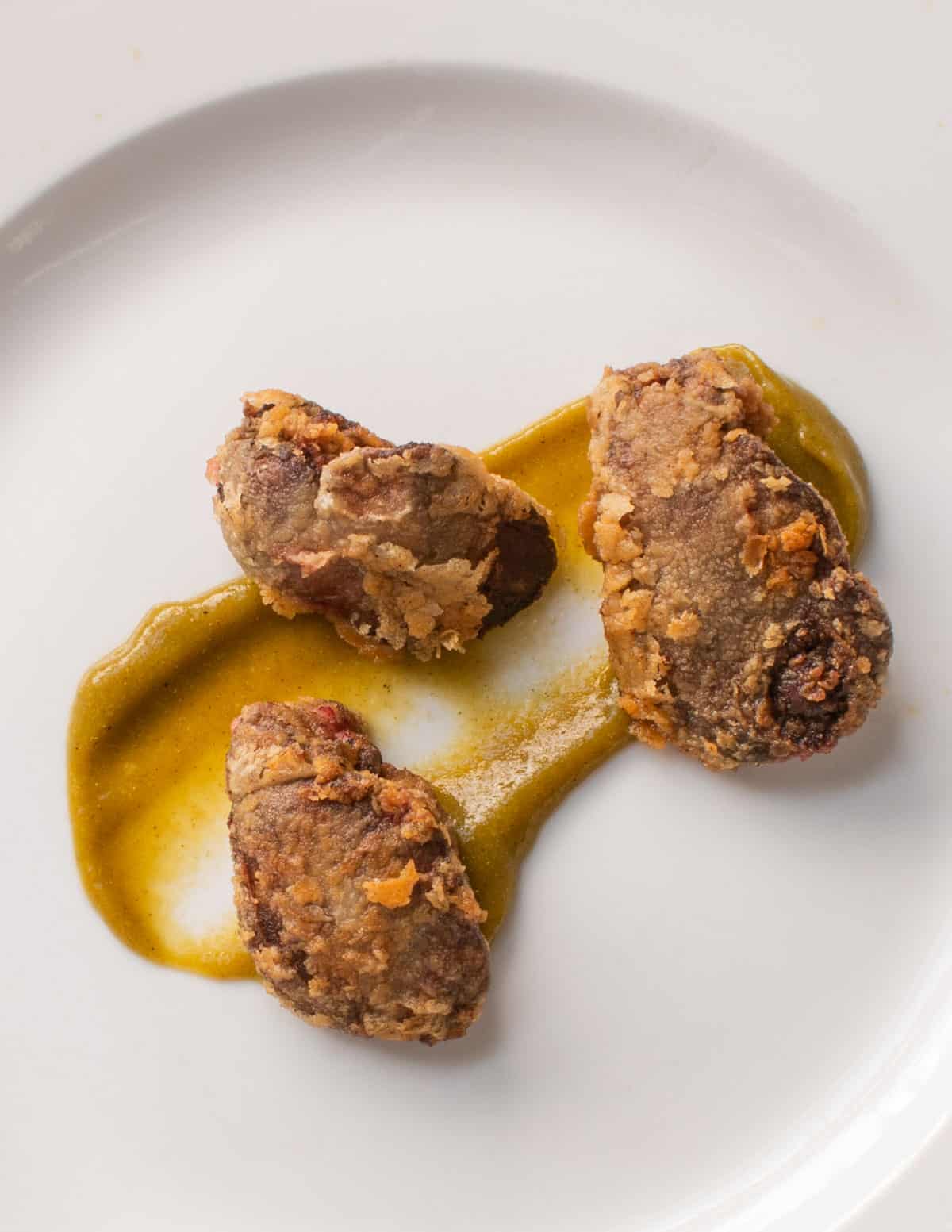 Whatever version you try your hand at, or if you just make your own up, one things for sure: you'll love the lime-y zing of cow parsnip seeds if you choose to use them.
Not your typical jam
Where many jams require you to use a candy thermometer and add lemon juice or acid at the end to ensure a tender set, this recipe is a little different. It's a more casual recipe. Think of it as a fun condiment you can serve with different meats and cheeseplates.
Notes and tips
This is not a recipe for red tomatoes. Only green, unripe tomatoes should be used.
The finished jam can be served straight from the fridge, but will taste better if you let it come to room temperature.
It's wonderful with organ meats that can take tart, strong flavors. The chicken livers pictured below have been selling out every night I put them on the menu.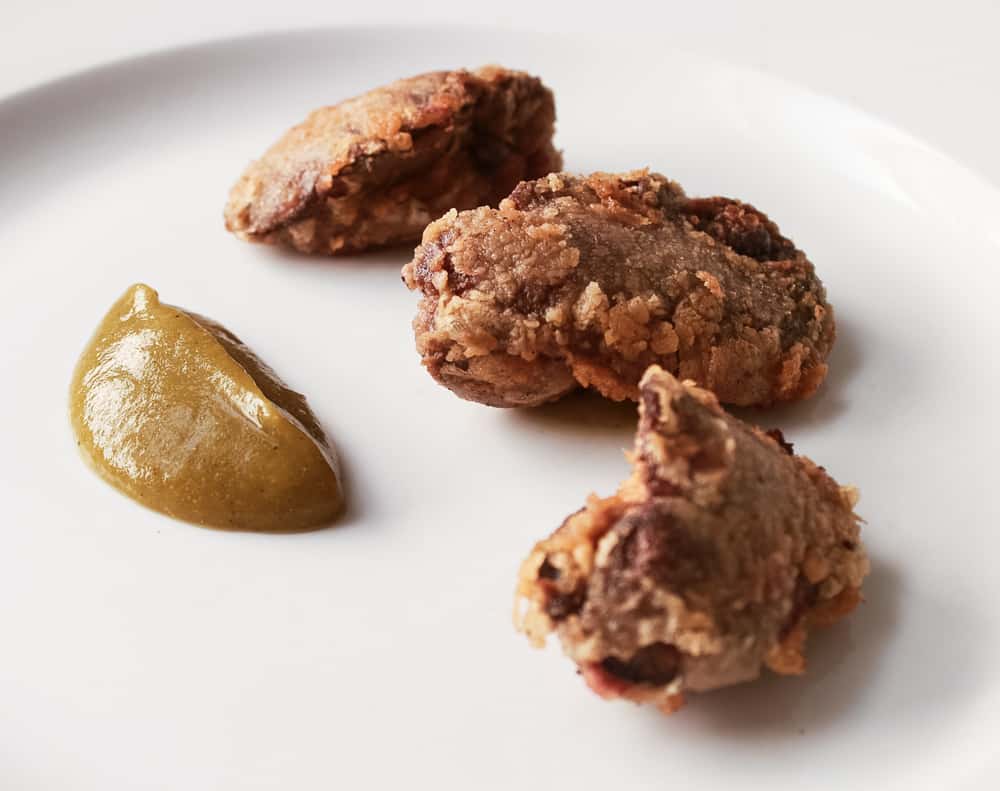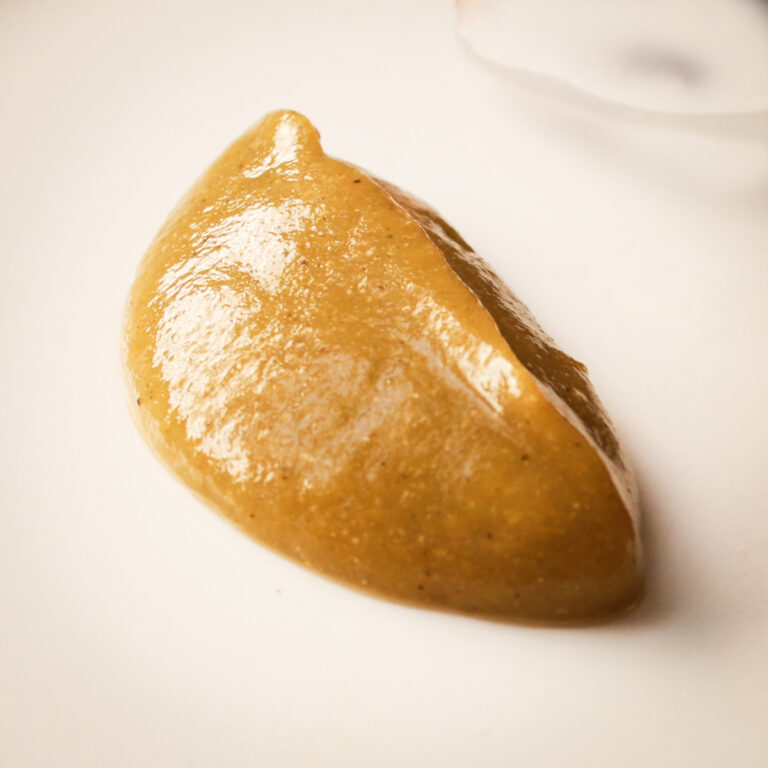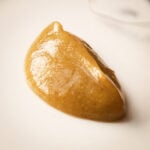 Print Recipe
Green Tomato Jam with Parsnip Seed
A green tomato jam flavored with optional cow parsnip seeds. Yield: roughly 3 cups
Equipment
heavy bottom sauce pot

1 gallon capacity

food processor or blender

Fine Strainer or food mill

optional

Grater

preferably a microplane grater, for the optional lemon zest.
Ingredients
4

lbs

ripe green tomatoes

washed, cored and chopped roughly

¼

cup

cow parsnip seeds

optional-if you don't have them, skip it.

¼

cup

fresh ginger

finely chopped

2

cups

cider vinegar

1

cup

sugar

Kosher salt

to taste

a few scrapes of fresh lemon zest

optional
Instructions
Combine all ingredients in a wide pot or heavy bottom saucepan like a 10 inch brazier or stock pot and cook on high. Bring to a boil on medium-high heat, then turn the heat down to medium-low, stirring occasionally, until the pan is nearly dry, roughly 1 hour.

Transfer the mixture to a high-speed blender and puree using the accelerator attachment until you get a velvety smooth puree, if you have to, add a little hot water to make it smooth and help the blade catch, you can always cook the water off slowly in a wide pan or add some pectin to thicken it if it's too loose.

Pass the mixture through a fine mesh strainer or chinois, stir in the lemon zest to taste if using, season with salt until it tastes good to you (start with a teaspoon and go from there) transfer to a labeled, dated container and refrigerate until needed. *See note.
Notes
Pureeing and straining the jam is optional 
This was originally a restaurant dish, and I like smooth purees. Don't be intimidated by that. It's totally fine to leave this chunky or pureed and not passed through a strainer if you want-it's up to you. You can also puree the tomatoes in a food processor before cooking. 
Nutrition
Serving:
1
oz
|
Calories:
131
kcal
|
Carbohydrates:
30
g
|
Protein:
2
g
|
Fat:
0.4
g
|
Saturated Fat:
0.1
g
|
Polyunsaturated Fat:
0.2
g
|
Monounsaturated Fat:
0.1
g
|
Sodium:
26
mg
|
Potassium:
50
mg
|
Fiber:
2
g
|
Sugar:
5
g
|
Vitamin A:
45
IU
|
Vitamin C:
10
mg
|
Calcium:
28
mg
|
Iron:
1
mg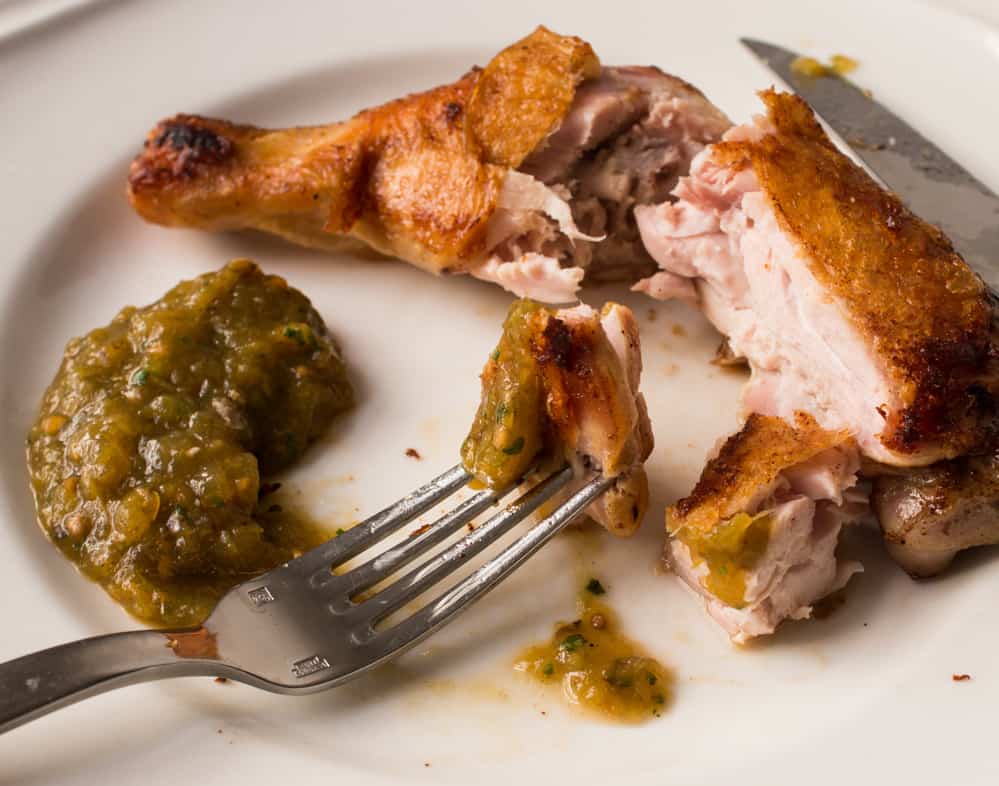 More