Cerulean blue trumpet mushrooms (Craterellus ceruleofuscus) are an edible cousin to black trumpets that are deep blue instead of black. They're just as delicious as any of their cousins.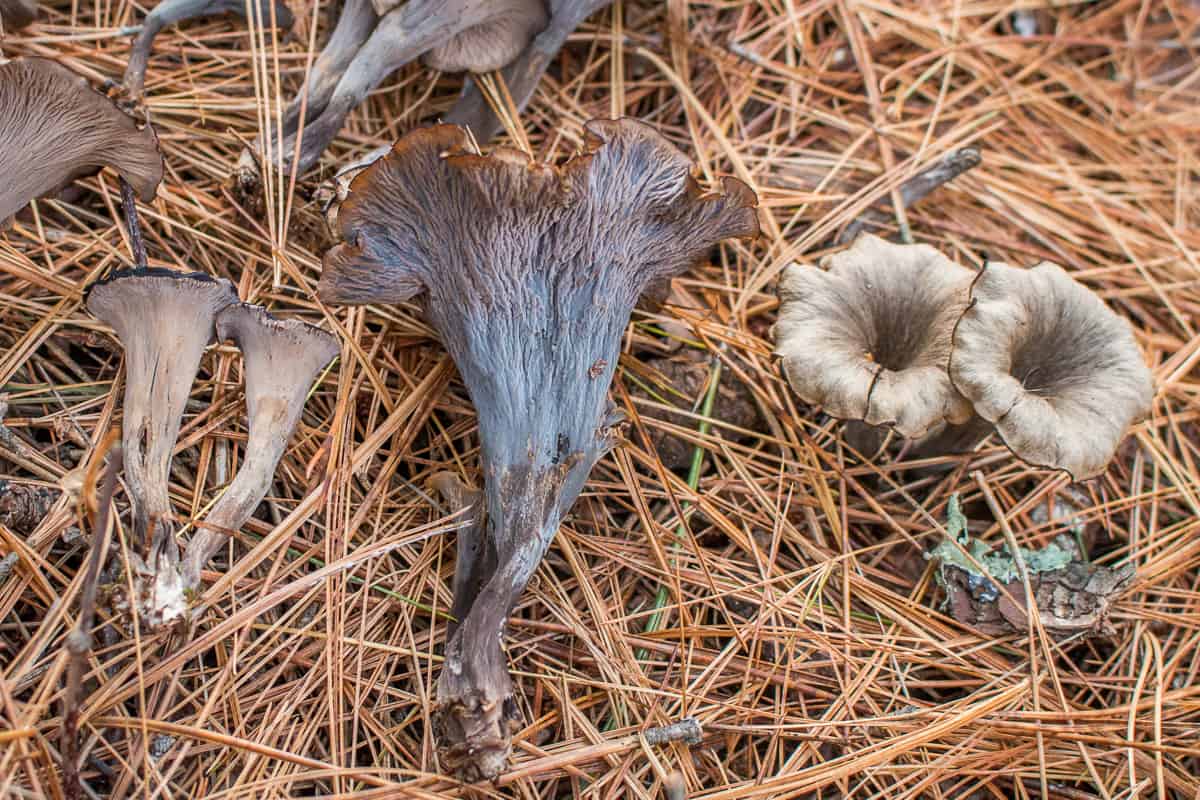 The best part of hunting mushrooms are the random things you stumble across. You might be getting skunked, with not a mushroom to be found, then out of nowhere a pile of somethings jump out to save the day, or, more likely, you just find a fungus that you have no idea what it is, so you throw it back in the woods and keep looking.
On my matsutake hunt last October, I was trying to stay in pure red pine stands in the Chippewa National Forest, but ended up getting into some mixed areas. After a couple hours, and zero matsutake, I spotted a few scattered trumpets here and there. After a while there were a few more, then a good patch--still scattered, and none in the typical clusters of trumpets I'm used to, but with enough concentration to justify sitting down as I picked.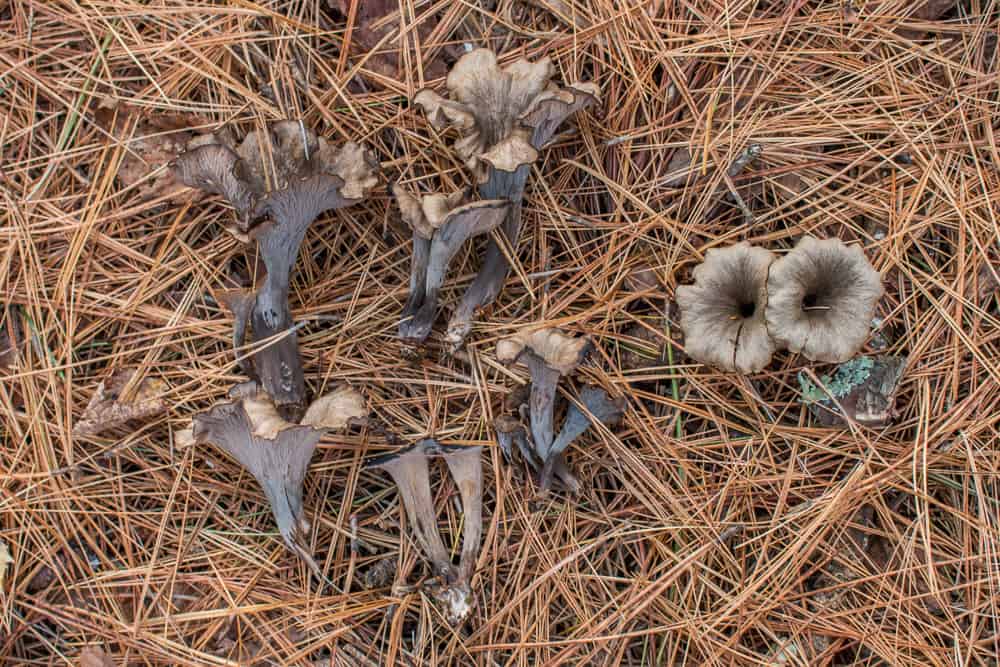 As I snipped and brushed, I noticed these black trumpets were big, bigger than most I pick, with pronounced veins, and a long stem that dipped deep into the pine duff, similar to the Cantharellus enelensis I had picked just feet away. (I'd also never picked trumpets growing with pine). They weren't growing clustered, and they didn't smell super strong like some odorous species of trumpet.
They were big and chunky, too, and basically just made my mushroom Spider-Sense go off. When I got back I looked through the mushrooms, picked out any that I thought looked special, and dried them separately. Either way, I knew if they weren't anything special, at the very least, they'd be delicious.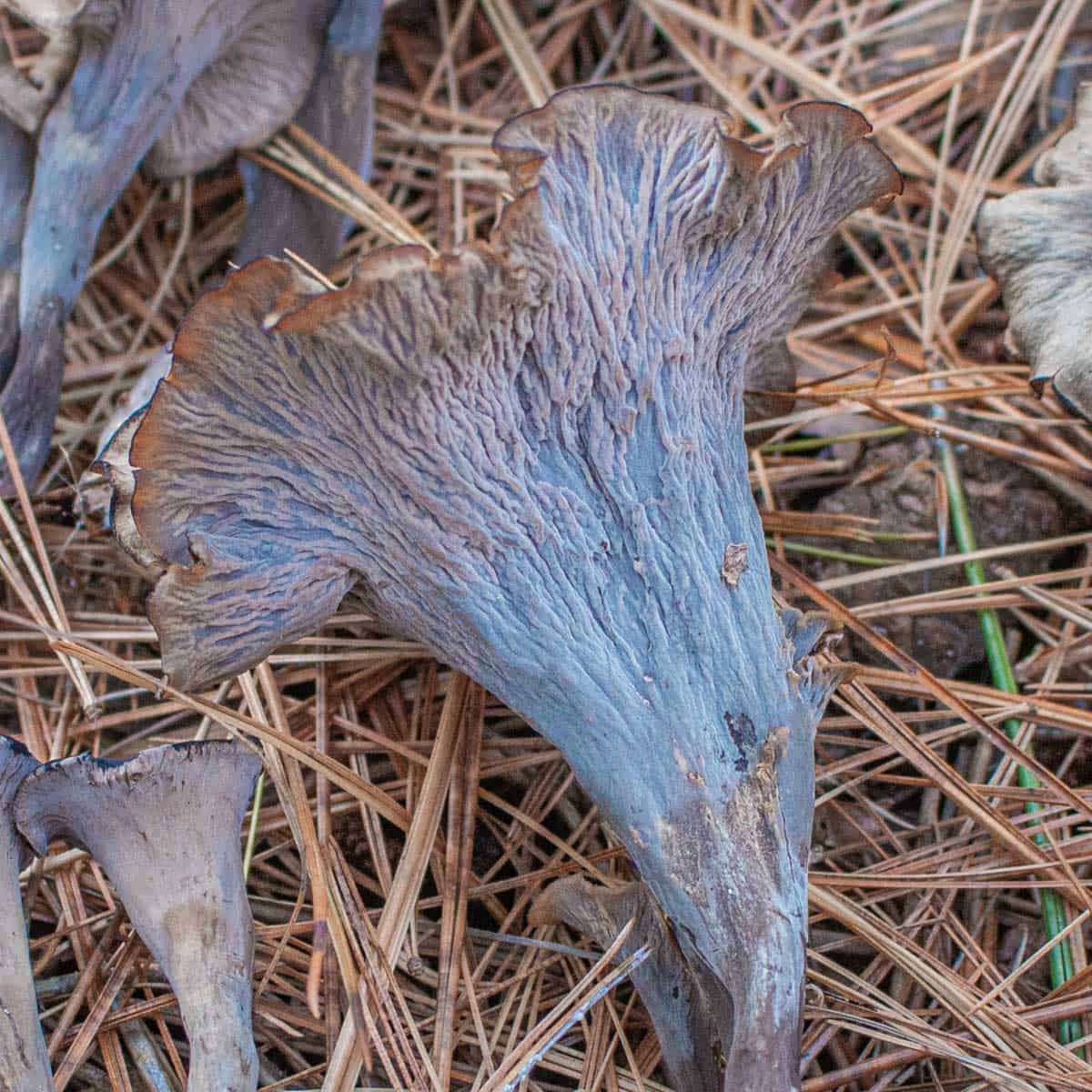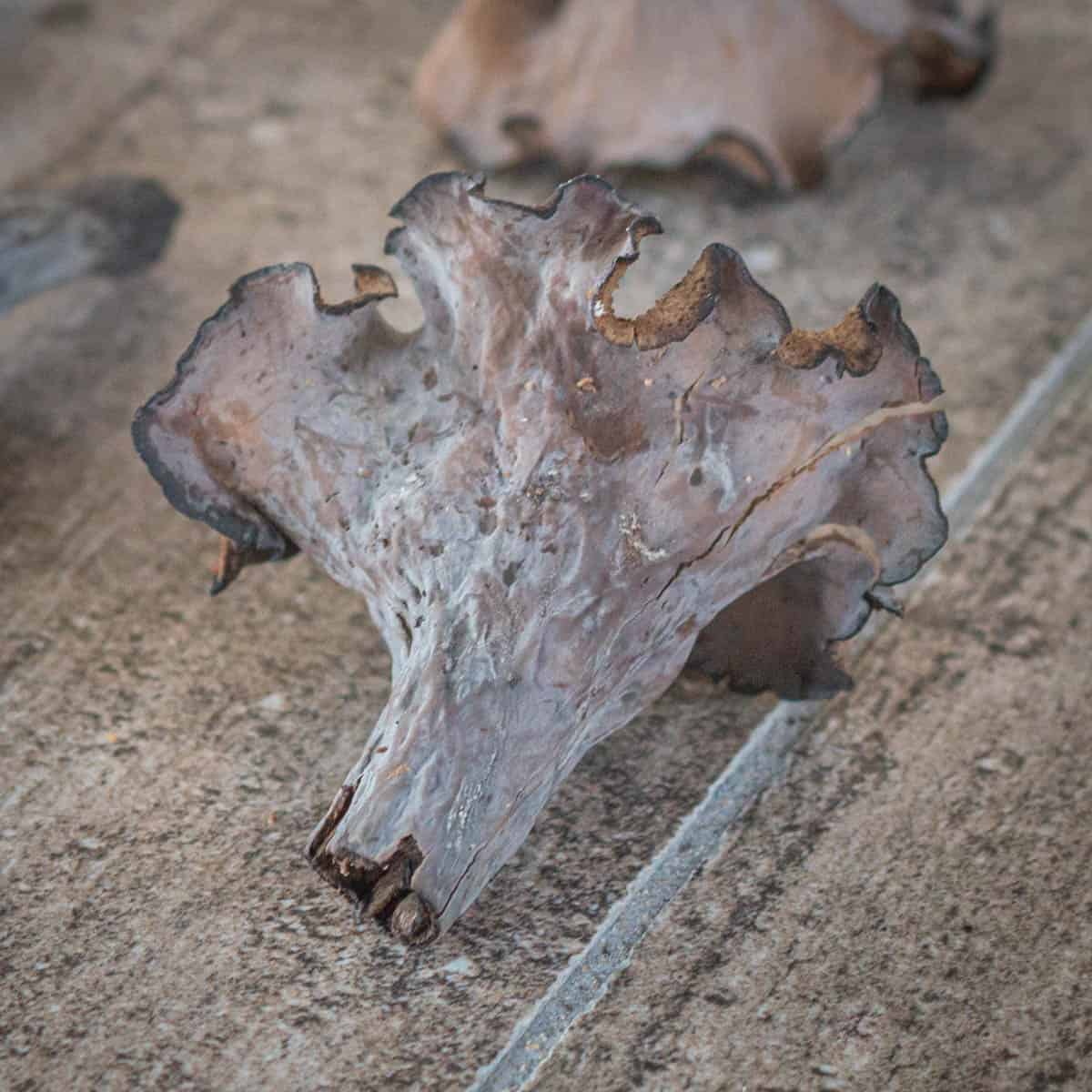 To the naked eye, it was easy to pass over the larger black trumpets when they were fresh, but after drying, they weren't fooling anyone. The larger mushrooms were a noticeable grey compared to the black of their cousins, so I was pretty sure I really didn't know what they were at all, besides a trumpet.
Luckily I have some mycologist friends in Ontario, so I sent some images I took and a few dried samples, and told them what I knew about how and where they were growing. Then I waited, and forgot about them.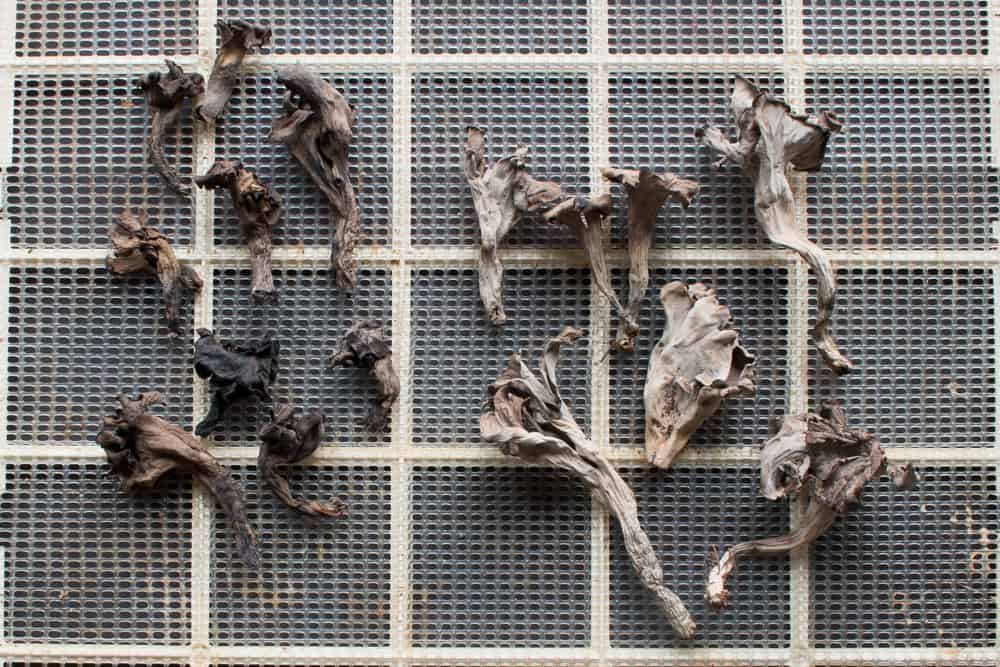 Months later, we got the answer in Craterellus caeruleofuscus. The second part of their name translates roughly to dark blue, or dark cerulean, if you will. Now, when I look at the close up image of the "hero" craterellus in this post, it's pretty obvious that the black trumpet looks blue, but it wasn't at first when they were fresh.
The genetic sequencing matched a few different collections from Florida, North Carolina, and Tennessee, where, if my friend Professor Greg Thorn is correct, they seem to favor growing with Rhododendron, probably with some pine nearby. My specimens were clearly growing with Pinus resinosum (Norway pine/red pine).
They're not documented in David Arora's mushrooms demystified, or any of my other guides I have, but Michael Kuo's key describes them (see below). Mycologist Rob Hallock also mentioned that they're found in the Great Lakes Region, growing with Sphagnum moss, and that it grows scattered to gregarious, but not in dense, clusters.
Just goes to show that you that, to a point, you don't need to have a microscope to understand differences in some mushrooms, a lot of differences can be seen with the naked eye. Trust your instincts.
Further Reading
Mushroom Expert: Chanterelles and Trumpets: Cantharellus and Craterellus (refer to the key)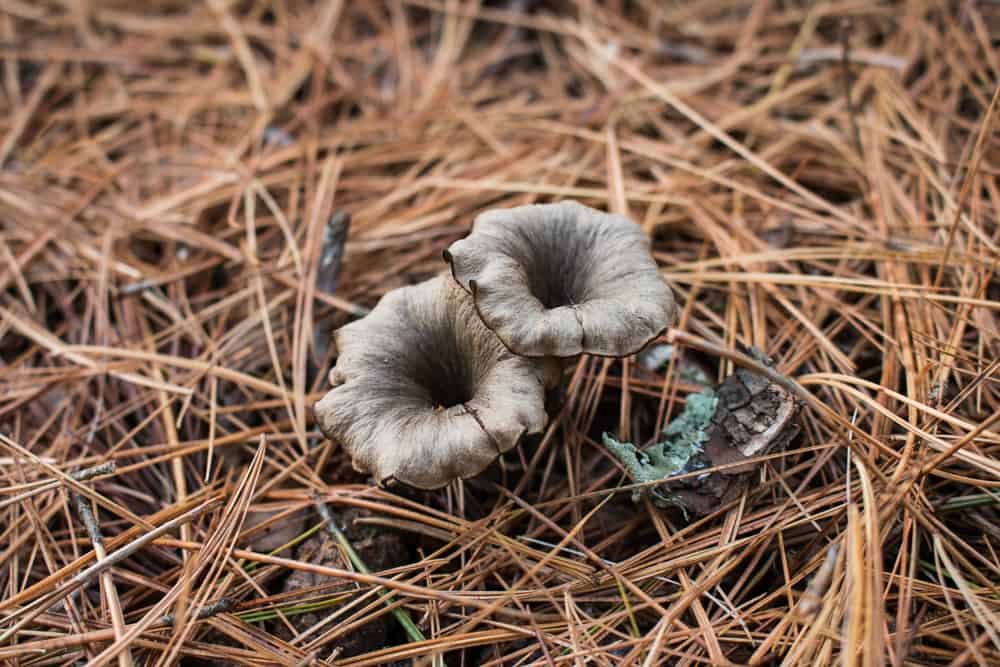 Related Posts