A simple broth with winter chanterelles, parsley and small pasta is a nectar of the gods you can't buy in stores, and probably my all-time favorite winter chanterelle recipe.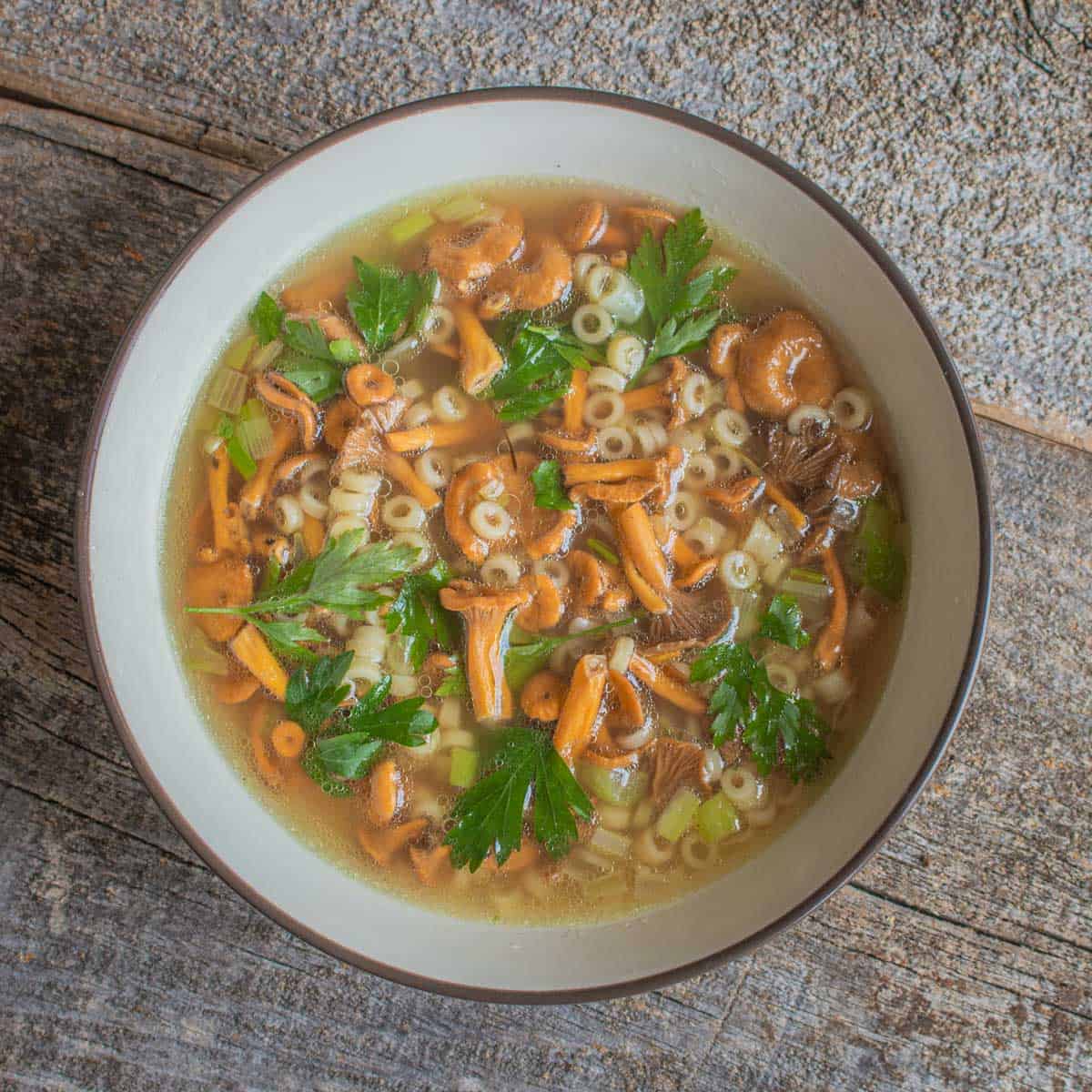 Soup: the perfect use for small chanterelles
The tiny mushrooms pictured in this post (Craterellus ignicolor) are not sold commercially to my knowledge, and, with their size, I doubt they will be. All the mushrooms in the picture below have caps the size of a dime-a perfect size for soup.
But, the west coast species, (Craterellus tubaeformis), does get sold to chefs in restaurants, but on the west coast they fruit in larger numbers, and are sometimes sold commercially as the mushrooms are generally much larger.
If the winter chanterelles you gather or purchase are larger than can fit on a spoon, make sure to cut them into bite sized pieces for this recipe.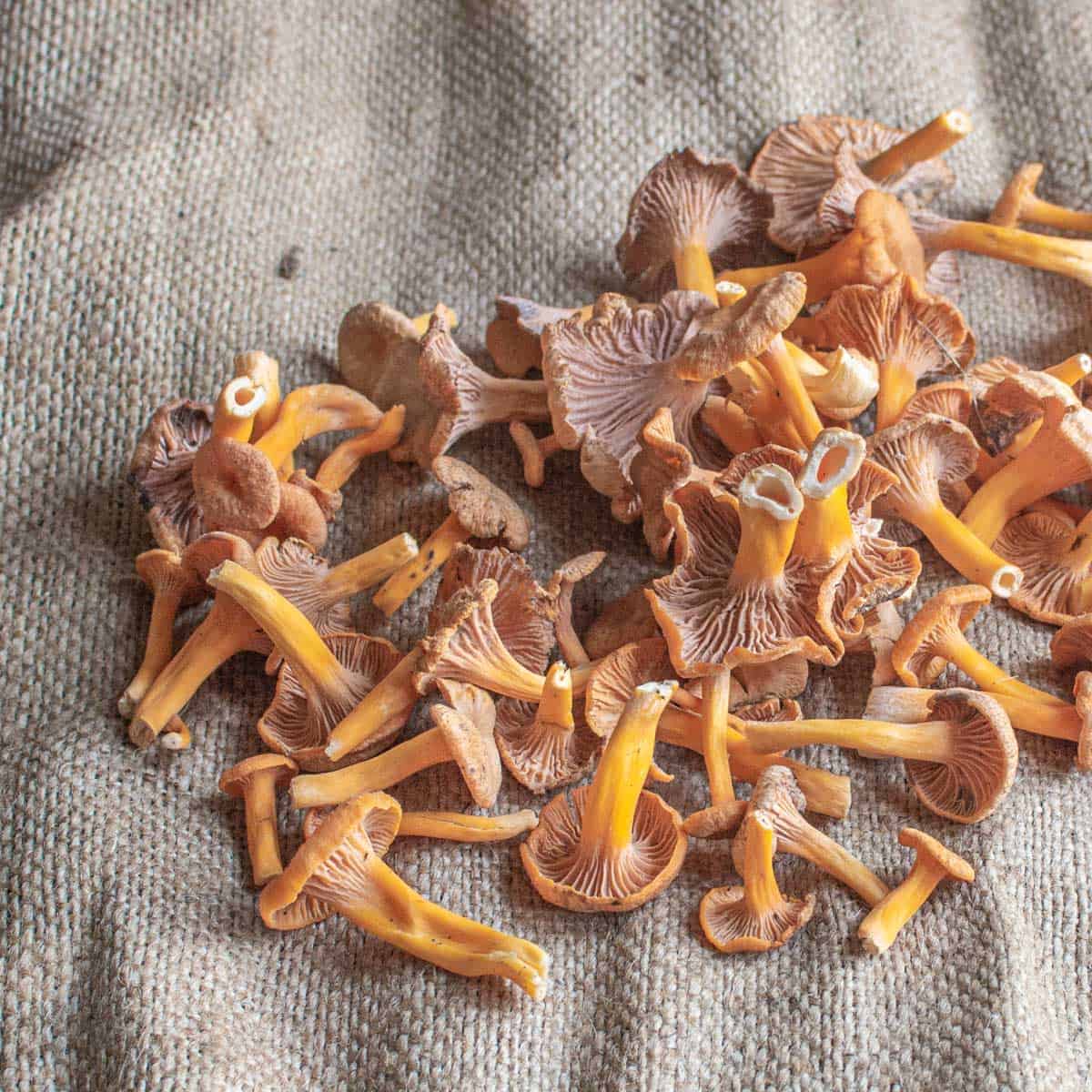 Small Mushrooms, Big Flavor
A handful of funnel chanterelles here and there isn't worth writing home about. But, big things come in small packages and these mushrooms were born for soup.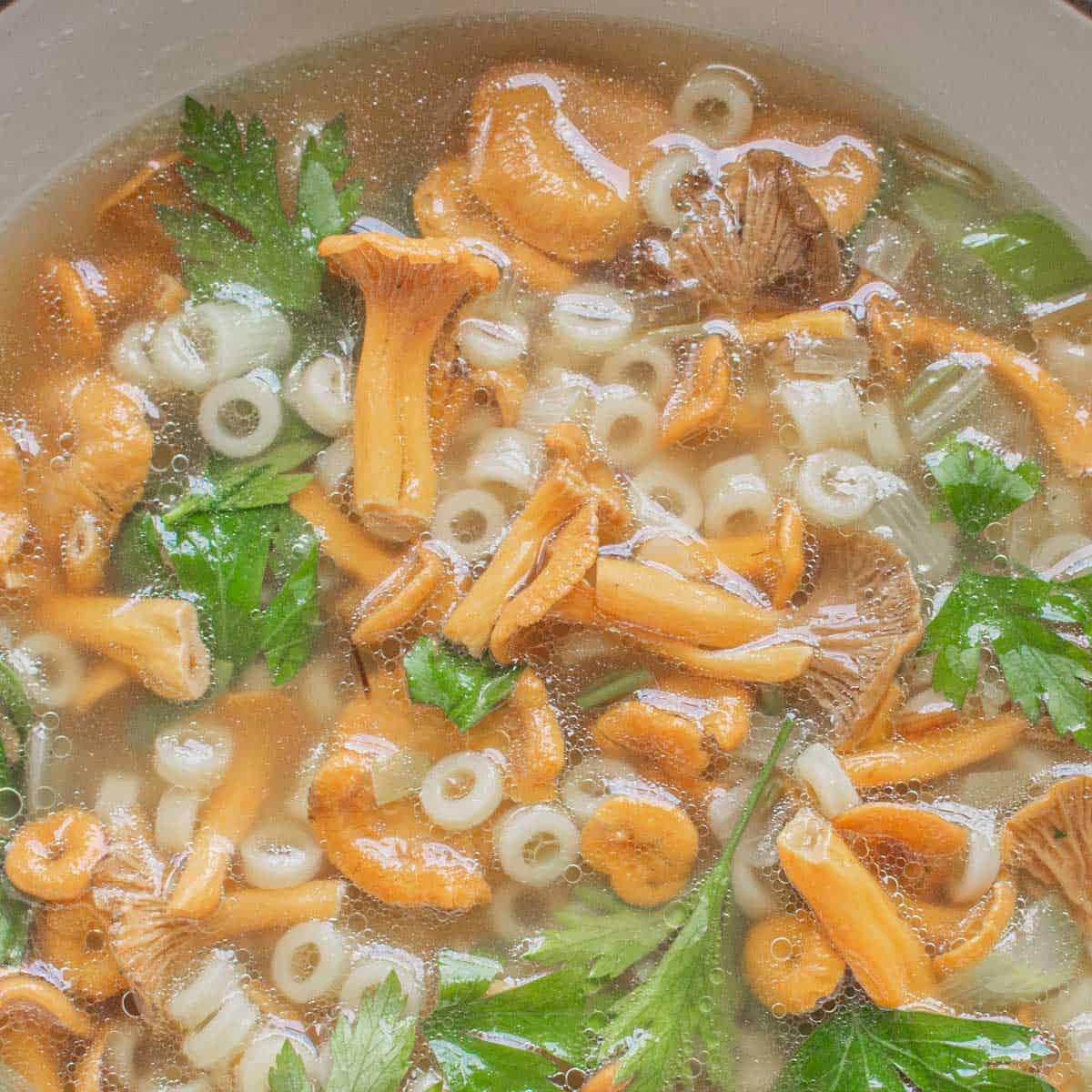 How to Make It
This is one of the easiest soups you'll ever make and one of the best tasting. Gather plenty of winter chanterelles, preferably small ones. Heat the mushrooms up in chicken broth, add some chopped parsley and a handful of pasta, and eat. Taste it and believe. Here's some tips on making the best version, or adapting it at your house.
Other small, edible mushrooms are great here. Black trumpet mushrooms and small golden chanterelles would also be very good.
The amount of winter chanterelles here might seem a little much for 2 cups of broth, but it's necessary to get the full effect of their flavor. When in doubt, use more, not less, although with trumpets you need to worry about their bitterness.
Don't get too creative. This is just a bunch of small mushrooms cooked in broth, with some tiny noodles. It's clean, and pure. It doesn't need anything, but you can add some herbs like chopped tarragon or chives mixed with the parsley if you have some.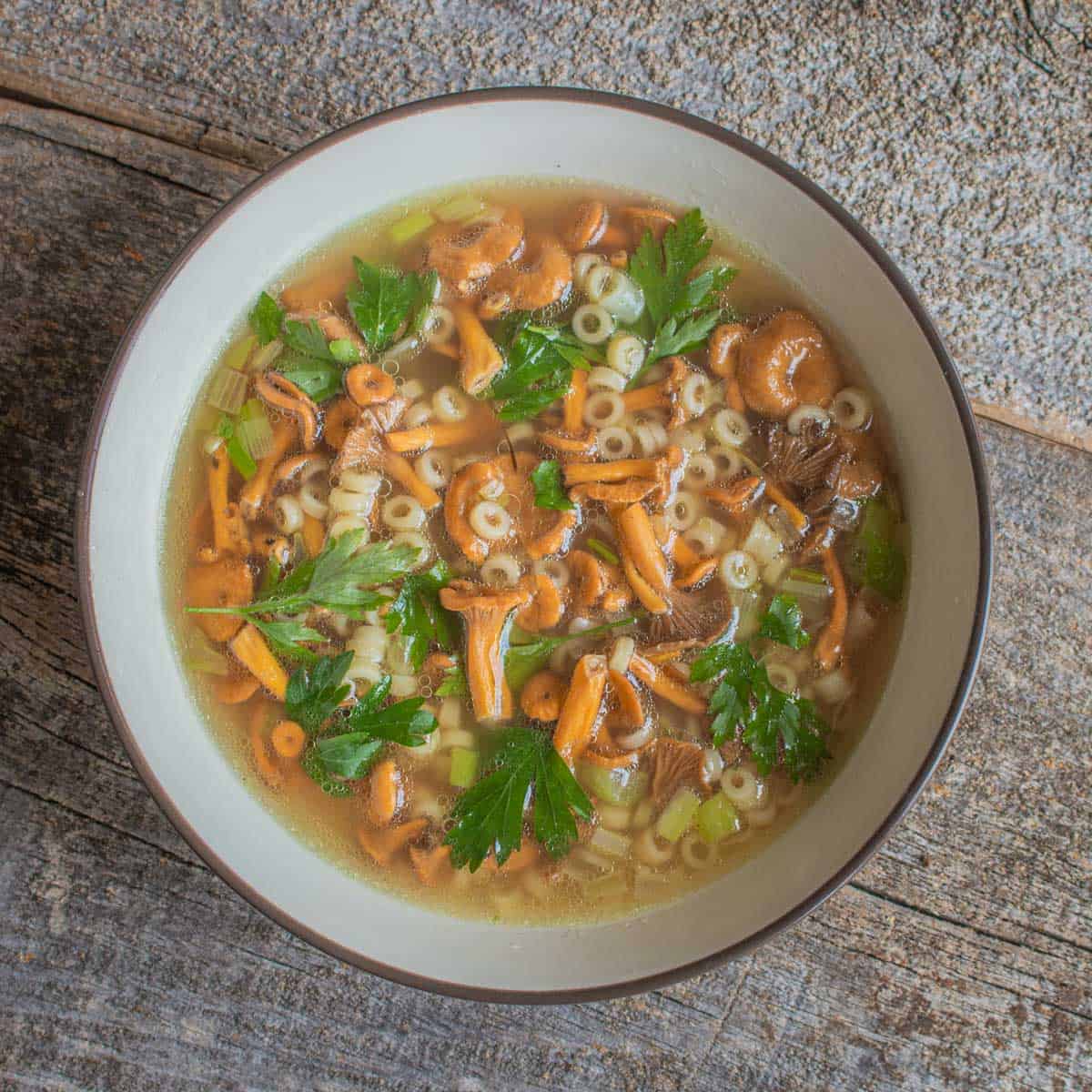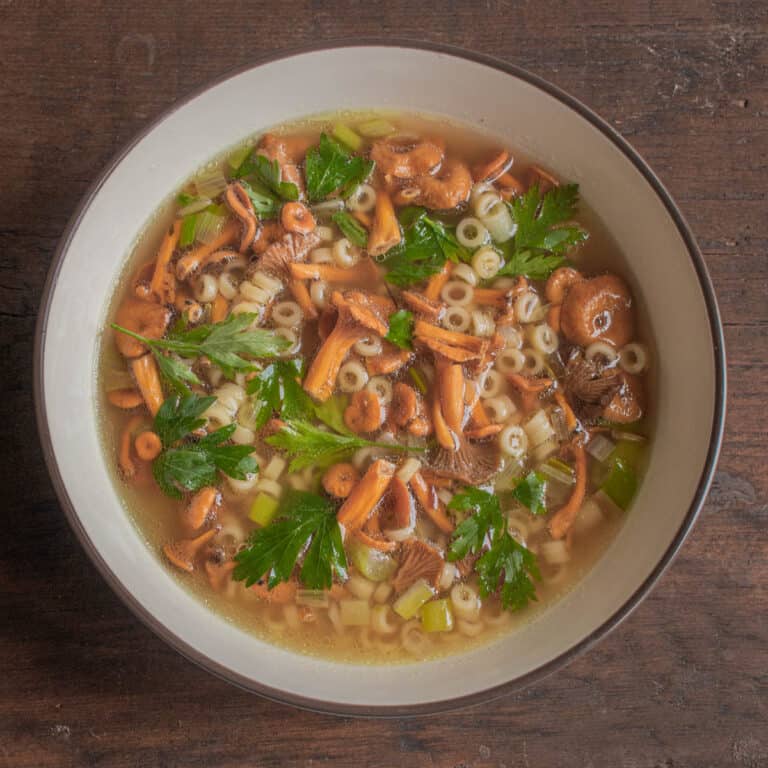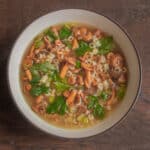 Print Recipe
Winter Chanterelle Broth with Pasta
Yellowfoot or winter chanterelles in a rich mushroom broth with herbs and pasta
Ingredients
1.5

ounces

yellowfoot chanterelles

trimmed and cleaned (two very generous handfuls)

2

cups

of stock or broth

preferably homemade from poultry or vegetables

Fresh whole Italian parsley leaves

a small handful to garnish

Kosher salt

to taste

1

tablespoon

cooking oil or lard

¼

cup

finely diced or chopped scallion or young onion

½

cup

cooked tiny pasta

such as orzo, rings, or acini de pepe
Instructions
Sweat the onion in the oil for a few minutes until translucent, do not allow it to color. Add the broth and chanterelles and simmer for a few minutes, covered, until the mushrooms are wilted and have flavored the broth.

Finally add the cooked pasta, heat through, double check the seasoning for salt and adjust as needed.

Toss in a few whole leaves of parsley just before serving.