A refined version of my groundhog stew, this recipe is like a woodchuck's life in a bowl. Read on and I'll explain.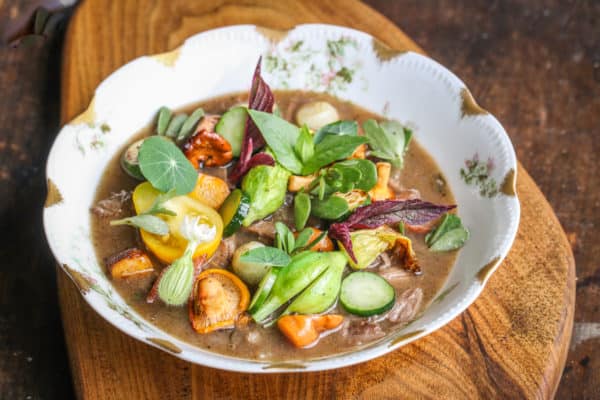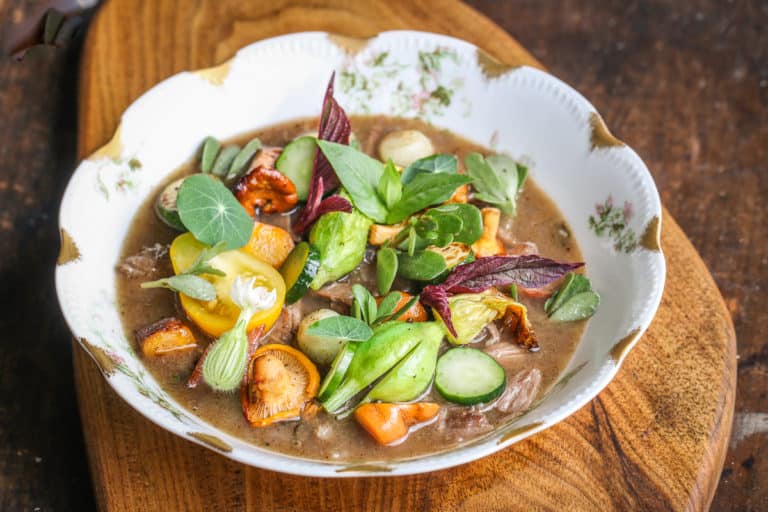 The giant, beautiful gardens on the farm are home to all kinds of plants and vegetables, and they attract the attention of plenty of critters. If you have a garden that's ever been visited by a woodchuck, you know they can be very disruptive.
How I approach woodchucks is a good example of my approach to obtaining wild meat in general. I don't slap on an Elmer Fudd hat and stalk them, rather, if they cause problems and my girlfriends Stepdad Jon traps one, I'll sometimes take one off his hands. It's a natural, seasonal thing, and I like to think of it as an extra bonus the gardens occasionally produce.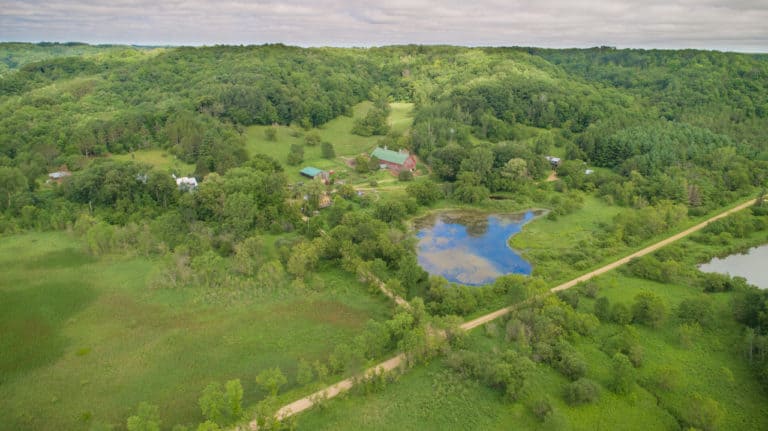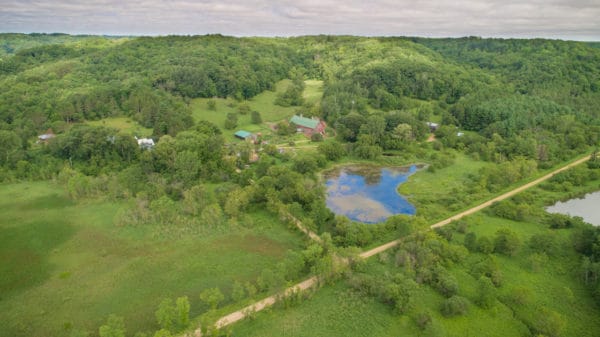 I might set a trap here and there, but, to be honest, I know what I'm good at, and obtaining meat in a traditional way isn't historically one of those things. I have a fishing rod that's seen a little time in the water, and I have a pellet rifle I traded my grandpa for that I use for pig
eons and other things here and there, but really only when the population gets unwieldy. What I have studied is butchery, and when deer season rolls around, that skill becomes a commodity I trade for game.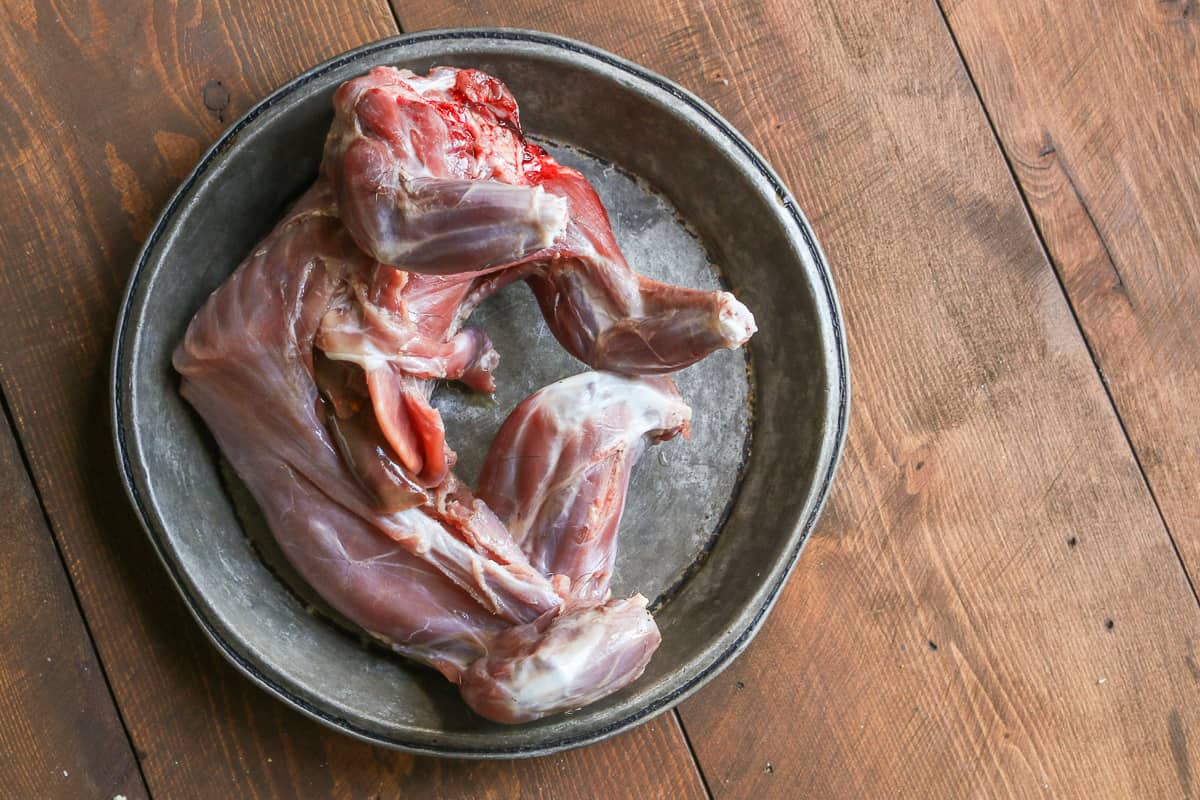 Since there's so many small bones, I like to stew them and pick the meat, as much for the ease of eating as for the fact that stewing uses the whole creature, and all those small bones make a really rich broth for the backbone of a stew. (See my more simple version of groundhog stew for reference).
It's a bit like hare, or rabbits with nice, dark meat. Since they're herbivores too, there's no worries about scents of carnivores, like bear meat after they've been eating salmon, or raccoon after they've been eating crayfish. The meat is generally very clean tasting--a by-product of the rascals feasting on organic garden vegetables.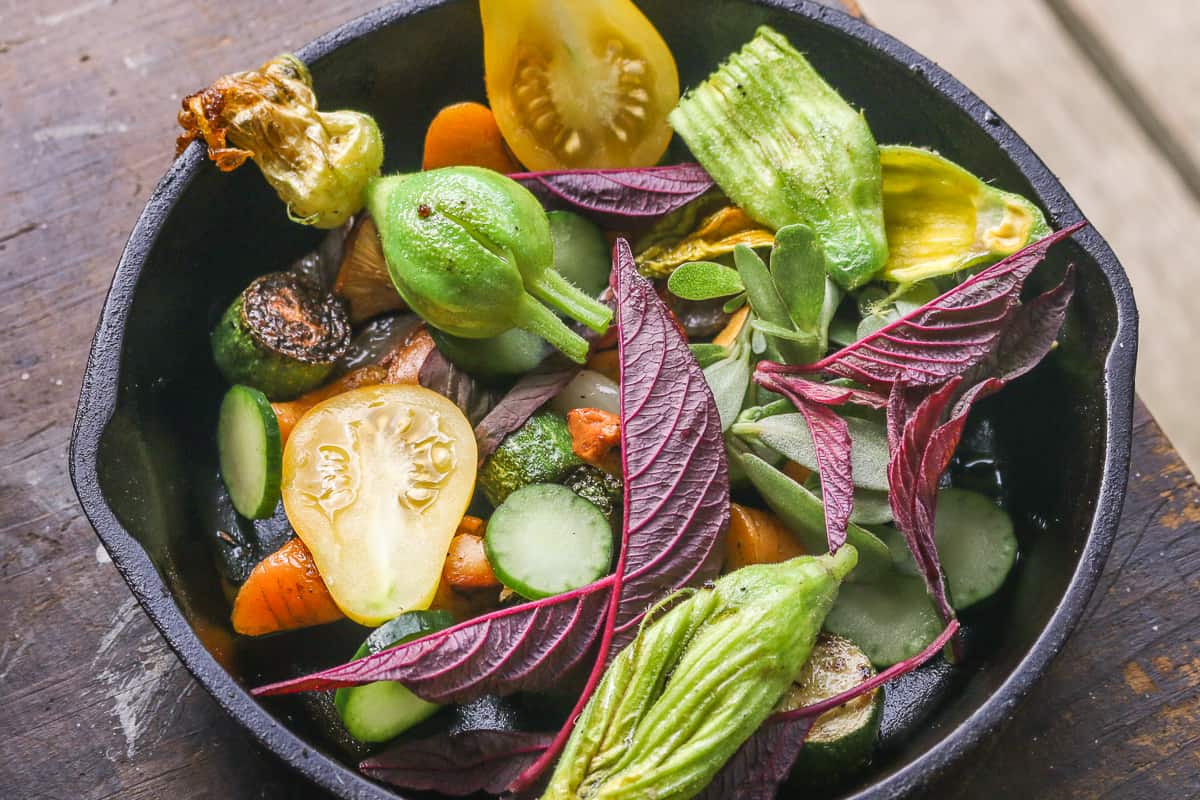 Scent Glands
There is muskiness some people mention, although I haven't encountered it yet. This time while trimming, I kept my eyes peeled for the "kernals" or small glands near the hind legs, armpits and tail I've heard people mention.
It's said they'll spoil the meat, and I think that could definitely be true with older animals, but, to tell you the truth, I haven't had an issue with any of the younger ones I've eaten.
If the groundhog is older though, and you can smell them from a few feet away, you might want to be more thorough, or skip them. I've only eaten generally young, smaller groundhogs, about 2 lbs dressed I'd wager. Oh, and make sure to save the offal, it's just as good as rabbit--mild and delicious.
Here's some images of the scent glands, like I said, I hadn't removed them up until now, so if you miss one (assuming your woodchuck is young and pleasant smelling) it might not be that big of a deal.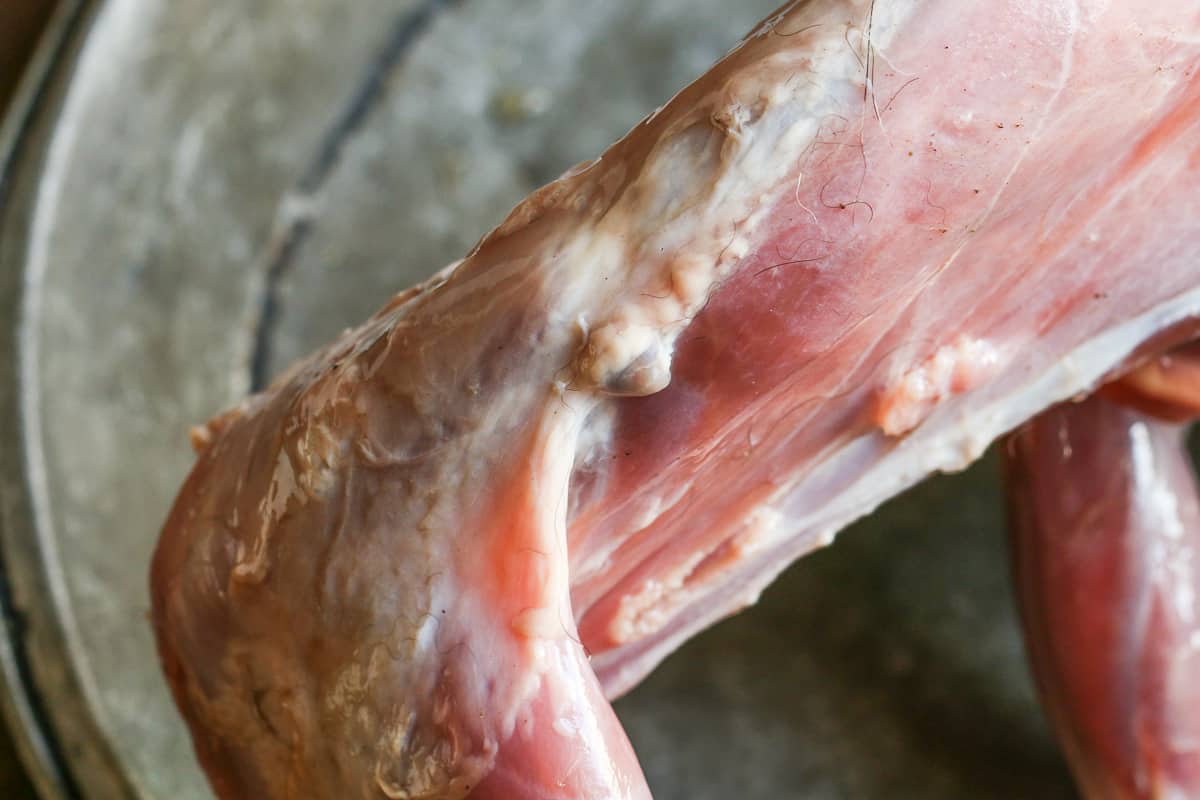 Adding fresh vegetables to finish the dish
This year, I thought a fitting treatment for Mr. (or Mrs.) garden bandit would be a nice stew with all the garden vegetables they were eating. Just putting a few vegetables in the pot while the woodchuck cooks could be ok, but they're bound to overcook, and with some of the things I wanted to add, squash blossoms, fresh tomatoes, etc, I thought they would be better cooked rapidly at the end and scattered on top.
It's a fun way to have a stew of small game with vegetables, when you actually want to enjoy the vegetables. Think of it as a way to make a stew lighter, a trick I used to use in restaurants when cheap stew meat (neck) was available and I needed to sink the food cost, but I didn't want a heavy, traditional stew model, or when I had an ingredient that was best cooked fresh, instead of simmering in a dark stew where it would be lost, chicken of the woods, or other bright colored vegetables like chard stems are good examples.
Woodchuck was great here, but this is a nice way to prepare lots of small game critters if you want to avoid sifting through teeny tiny bones, of if you want to, say, serve someone woodchuck and tell them it's something else, like a turkey leg or braised chicken thighs 🙂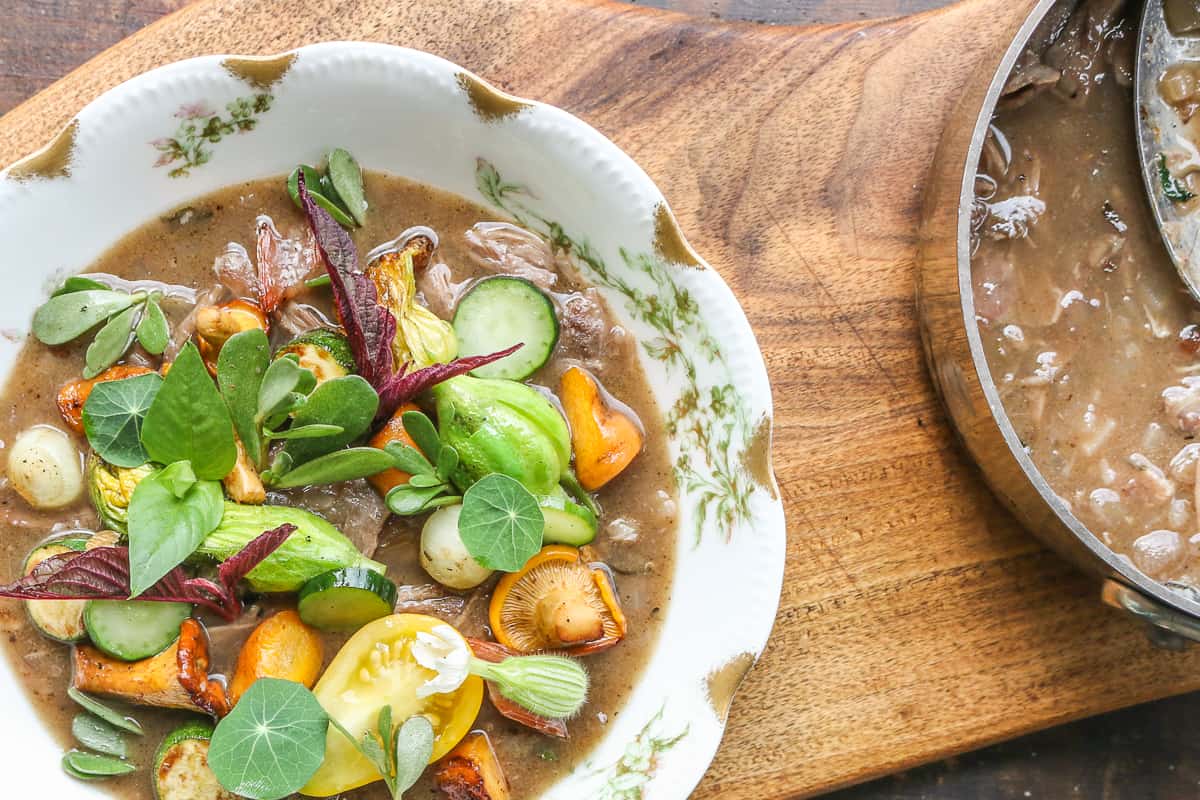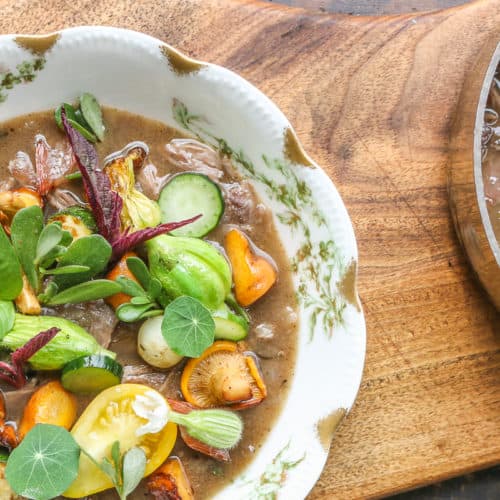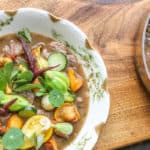 Print Recipe
Woodchuck Stew with Garden Vegetables
A stew of woodchuck with fresh garden vegetables. Serves 2 as an entrée 4 as an appetizer
Ingredients
Stew
1

woodchuck/groundhog

with it's heart, kidneys and liver

Kosher salt and pepper

2

teaspoons

fresh chopped thyme or rosemary

Cooking oil or lard

as needed, bacon grease is excellent

All purpose flour

as needed for dredging

1

small yellow onion

2

small cloves garlic or ½ tablespoon

minced

2

teaspoons

tomato paste

½

cup

dry red wine

4

cups

water or stock
Vegetable Garnish
6

oz

Garden vegetables

for garnishing, a good blend (see note)

Fresh ground pepper

to garnish

Good tasting oil

such as extra virgin, to garnish
Instructions
Read the entire recipe before beginning, as you have some choices here.

Using a shears, cut the wood chuck into 6 pieces, season liberally with salt, pepper and rosemary, then vacuum seal, along with it's organs and allow to rest overnight, or just put it in a bowl or similar container with a lid.
Build the stew
The next day, heat some oil in a deep pot that can accommodate the woodchuck, like a dutch oven. Dredge the woodchuck in flour, tap off the excess, brown deeply, working in batches if needed, then add the onion and garlic, more oil if needed, and cook for a minute or two more. Add the tomato paste, stir, and cook a few minutes more until a good fond/glaze has developed on the bottom of the pan. Add the wine, reduce by half, then add the water, cover, put in a 300 degree oven and cook for 1.5 hours, or until the meat moves easily from the bone. Remove the pan from the oven and cool.

When you can handle the woodchuck pieces, pick the meat, meticulously inspecting it for small bones. Try as well as you can to leave the meat in good chunks. Reserve the meat separately from the cooking liquid, which should look and taste like a nice, rich gravy at this point.
Vegetables
Next, prep the vegetables. Ideally you'll have a mix of different things from a garden, small carrots, onions, zucchini and their flowers, greens, herbs, etc. The vegetables will be quickly sautéed to finish, but first you want them at a stage of doneness that will make it easy for them to be thrown into a pan together. Some vegetables can be cooked from raw (zucchini) while some need a preliminary blanching to become tender (onions, carrots). Cut your vegetables into bite-sized pieces, blanch individually as needed, then, when they're all ready, saute them quickly over medium-high heat and season to taste.
Serving
Meanwhile, season the woodchuck offal with salt and pepper, and fry quickly over high heat, then remove to a cutting board, allow to rest for a few moments, chop coarsely, and scatter over the bottom of two wide serving bowls. (You can also just chop them and add them to the stew in the beginning, which is easier, if you do that, consider mashing them to a paste and adding with the onions.

Heat the cooking liquid and the woodchuck meat, double check the seasoning and adjust as needed, then spoon into the bowls. Spoon the cooked vegetables over the top, garnish with a few flowers or herbs if you like, a drizzle of good tasting oil and fresh cracked pepper, and serve.
Notes
Garden Vegetables
Your vegetables here can be whatever is growing: sweet corn, small squash and their blossoms, fresh tomatoes, carrots--whatever. The key is understanding their individual cooking times.
For example, with the small squash I added, I knew they would cook slower than others so I scored them to shorten their cooking time. If you have firm vegetables, like carrots, parsnips or other roots, blanch them until tender first. 
Nutrition
Serving:
8
oz
|
Calories:
661
kcal
|
Carbohydrates:
10
g
|
Protein:
111
g
|
Fat:
12
g
|
Saturated Fat:
4
g
|
Polyunsaturated Fat:
2
g
|
Monounsaturated Fat:
3
g
|
Cholesterol:
405
mg
|
Sodium:
306
mg
|
Potassium:
2253
mg
|
Fiber:
2
g
|
Sugar:
5
g
|
Vitamin A:
263
IU
|
Vitamin C:
21
mg
|
Calcium:
88
mg
|
Iron:
17
mg