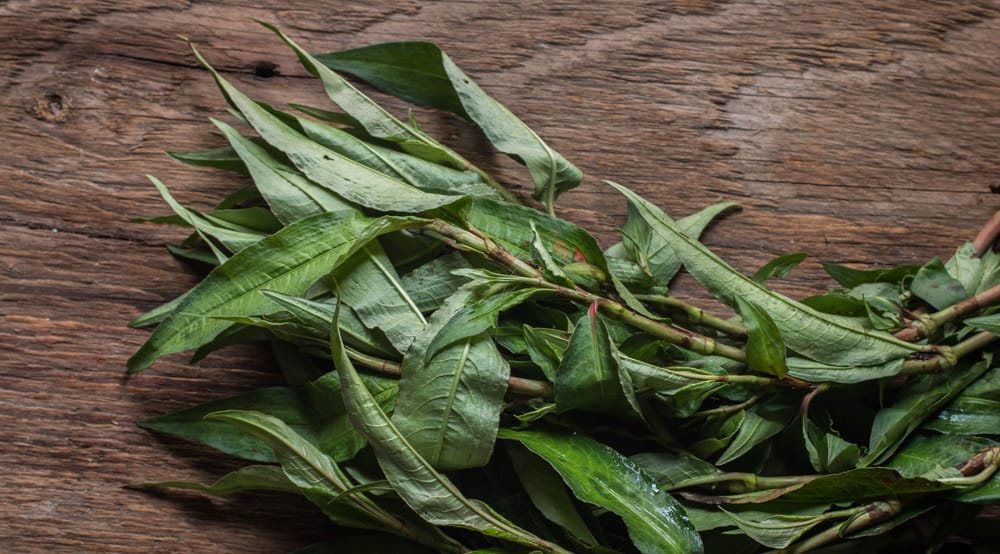 A Traditional Herb From Southeast Asia
What is this herb? I said as I picked up a bundle of greens I'd never seen. "Good Herb!" the older woman told me in her thick Southeast Asian accent. She motioned for me to taste some.
I picked up a leaf, gave it a little crunch to release any aroma and smelled: it was wonderful, a little like cilantro crossed with epazote. Being a cilantro lover, I was in heaven.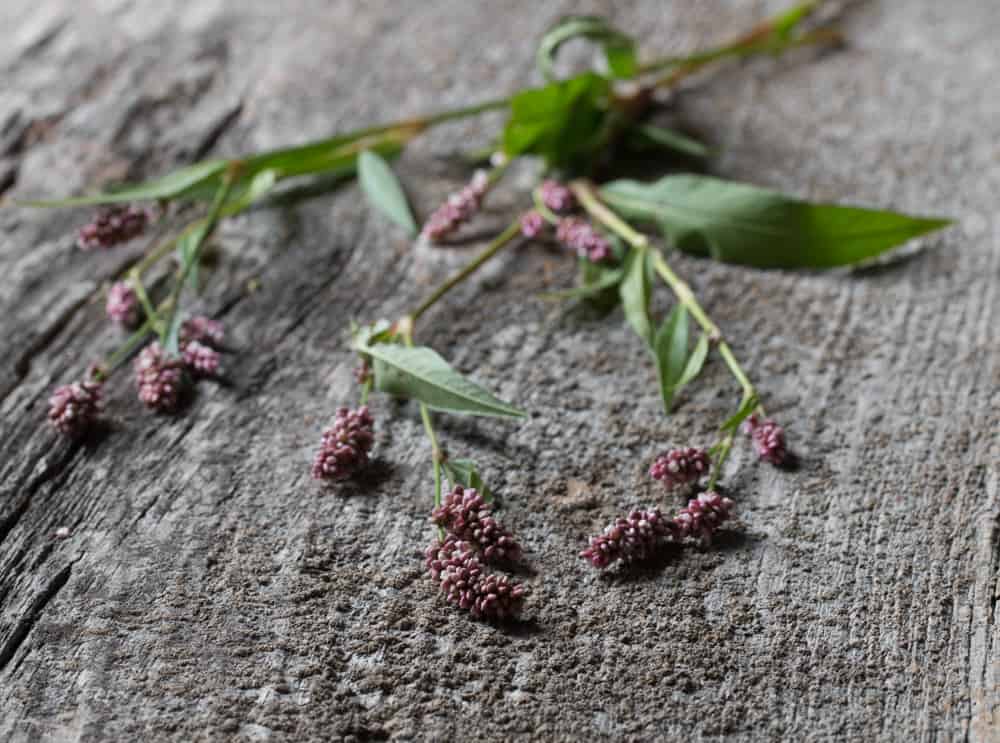 "How do you use it?" I asked. "You cook chicken, you eat when roast chicken", she said. She mimed putting a leaf on top of an invisible chicken niblet in her hand and eating it.
I smiled, nodded and handed her my 3 dollars. She replied with: "You no know how to use, maybe you no buy." I gave her a half-annoyed smile and told her I'd be back next week for the malabar spinach, which they usually had but were out of, and left. I'd just had my first taste of Vietnamese coriander, rau ram.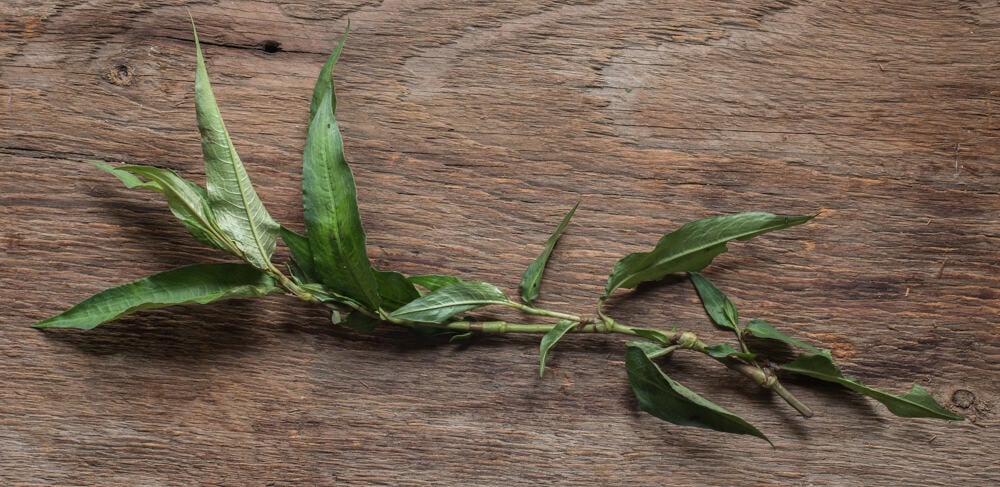 3 Types of Smartweed, 3 Different Tastes
I got home, turned on the computer with a few greens in my lap and got to work. Since the first thing I thought it could be was a type of smartweed, I looked at those first, nada.
All I could find was descriptions of different spicy weeds and other tasteless ones I'd seen locally, but it did tell me the genus name: Persicaria. The next thing I did was search using Persicaria along with Asian cuisine, and there it was: Persicaria odorata, Vietnamese coriander, Vietnamese cilantro, Vietnamese Mint and rau ram. It's also known as laksa leaf.
From my experience wild smartweeds with red flowers (P. hydropiperoides) will be tasteless, those with drooping green flowers (P. hydropiper) will taste like hot chili. Both like the same habitat, and they like to grow together in damp an disturbed areas and come up during the late summer, I started picking them in the middle of August in Minnesota.
The Vietnamese coriander has completely different flowers, (They're white and they actually look like flowers) and is not wild-growing, from what I can tell.
Growing
Since I know the farmers don't use green houses, I know the plant can be grown the Midwest, and having seen the aggressiveness that smartweeds have, it probably isn't going to be difficult.
WWhere I live in the north the plant should be planted as an annual. It will be perennial if it the winters aren't too cold.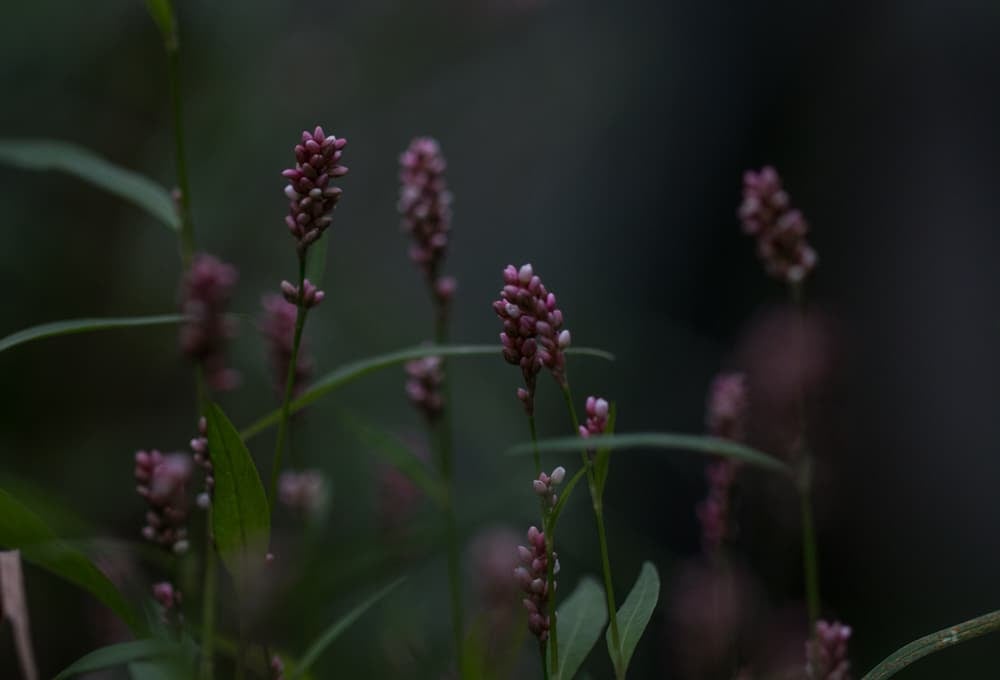 Cooking
Channeling the Hmong woman I spoke to, I played cooked with the laksa leaf and tried it a few different ways. Every way I tried it, I loved it. It's a strong herb, and it'll take over if given the chance, but overall a great addition to the summer aromatic arsenal.
My mouth is watering imagining it next to a bowl of broth or pho along with some fresh mint and cilantro to mix in with the noodles right before they hit your mouth for blasts of aroma. Here's some ideas:
Add it to Vietnamese Chicken Salad
Add it to Soups, especially pho
Use anywhere you would cilantro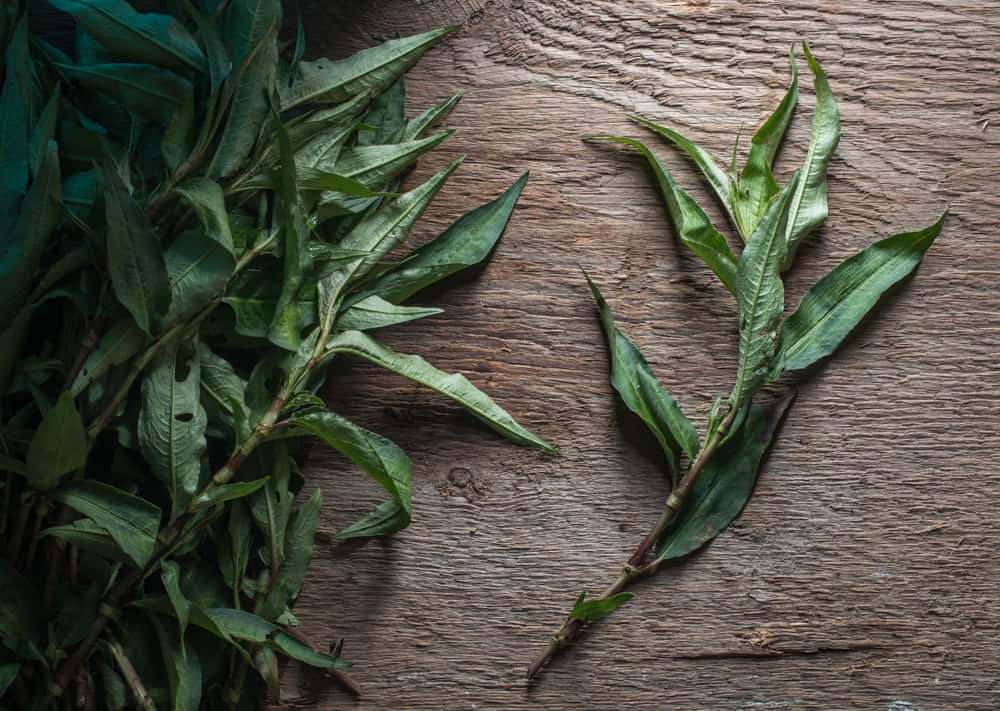 The first way I served it was really simple: a garnish for some flank steak and a hash of vegetables from the garden and lobster mushrooms.
You take a bite of meat, put a leaf on it, eat it, with a dash of lime, maybe. This is just an example, if you want to see the formal recipe see Limousin Flank Steak with Mushroom Hash
References