"This clearing burned down to the ground last year", my friend told me as we walked our way to his black trumpet patch. As we waded through the clearing, I started noticing some new plants I'd never seen. Long, serrated, light-weight leaves.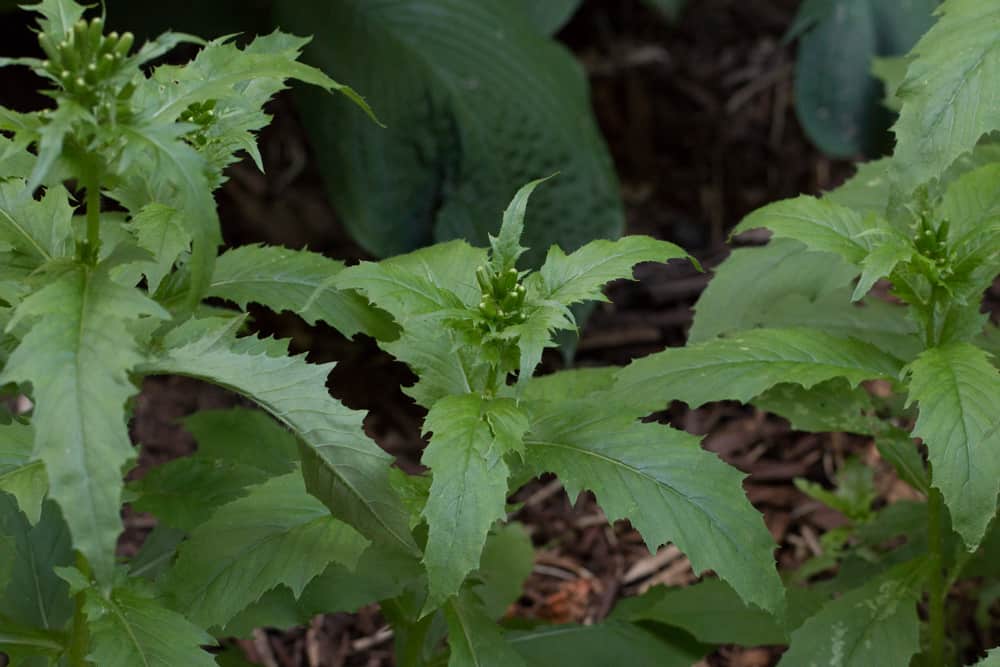 They were tall and some of them were beginning to make many small flower heads. I could see the flower buds put them in the aster or daisy family, but beyond that, I needed help.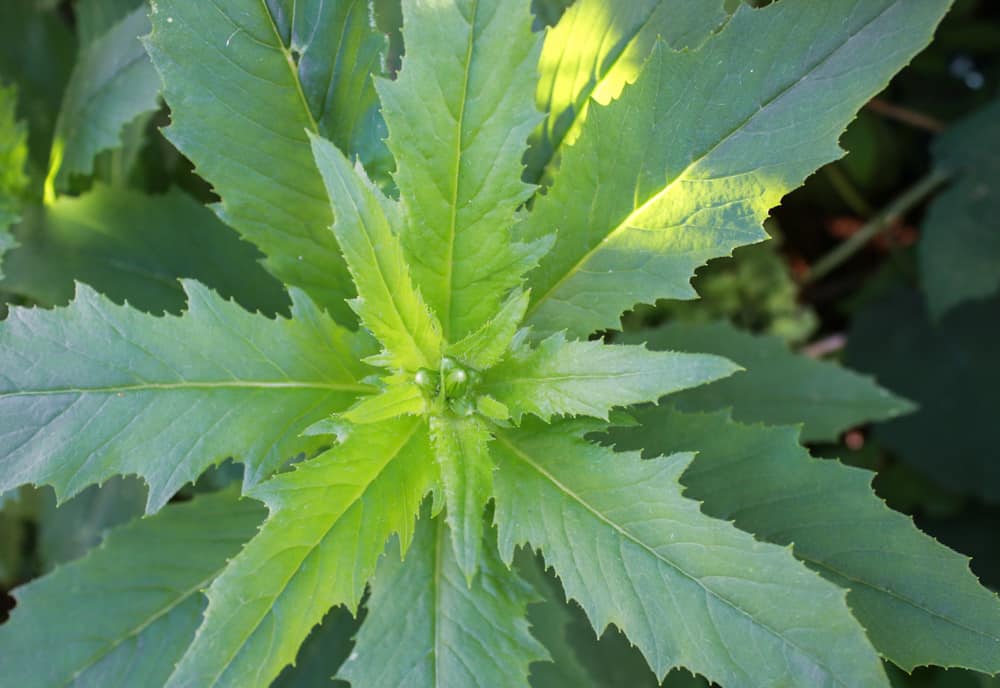 I grabbed a few new leaves and identified it as Erichtites hieraciifolius. Technically edible, some people might describe the smell of the leaves when crushed as unpleasant. It's definitely strong, but in the right place it can be nice.
Description
Erechtities hericiifolius is a relatively harmless, weedy plant native to North America. Like others in the family, the plant grows well in disturbed habitats like gardens, as well as meadows, clearings, and open fields.
As the name suggests, it also loves burned areas and is a "pioneer species" that will quickly spread after a burn, similar to blueberries.
Besides e. hericiifolius, there's also E. hieracifolius var. megalocarpus. This is a restricted endemic plant found on sandy beaches and salt marshes around Massachusetts and New Jersey.
Identification
The plant grows quickly and can reach a height of 8-10 feet tall in ideal conditions and full sun. As it likes open areas, it can compete with blueberries and strawberries, the former of which also grow well in burned places. Here's a few simple ID characteristics.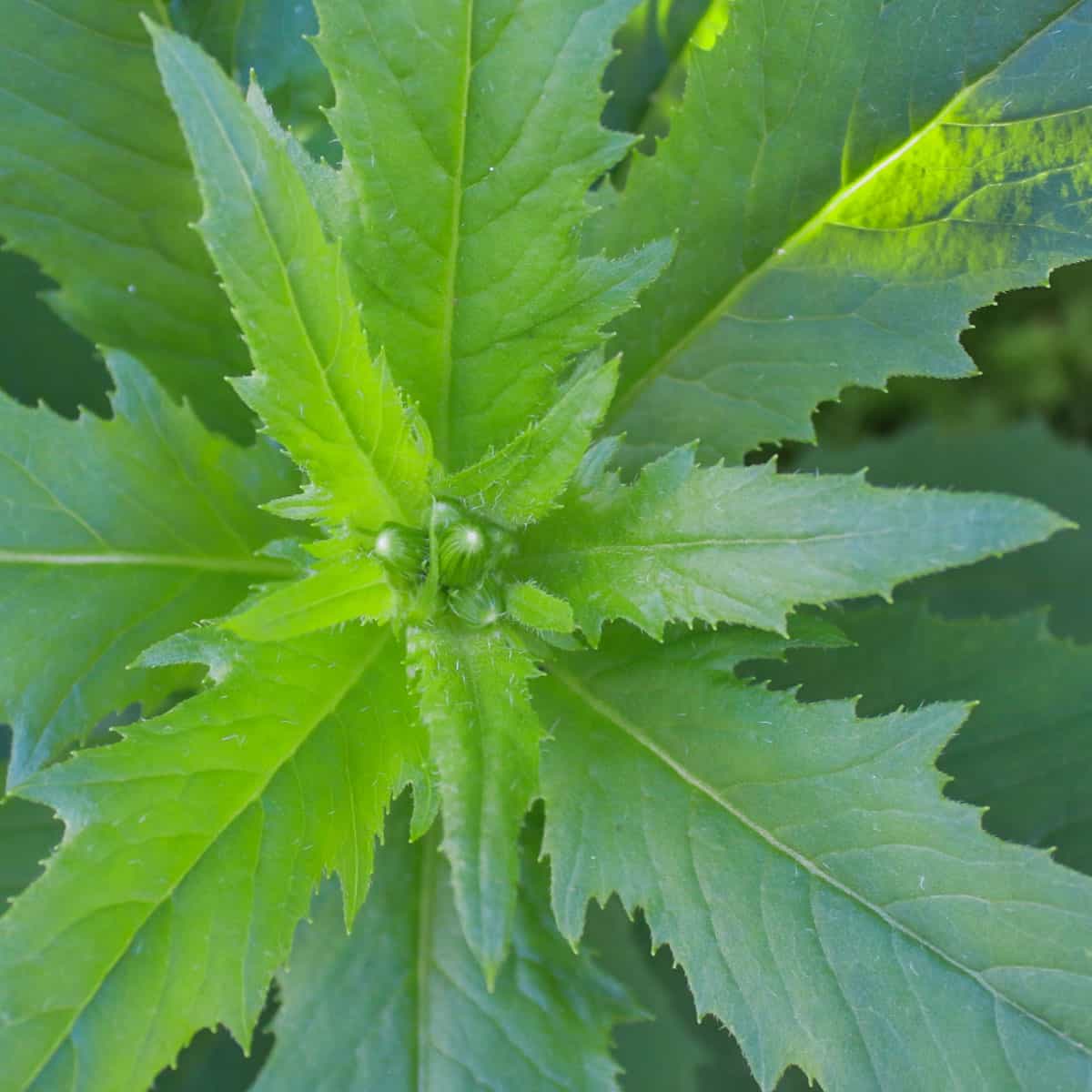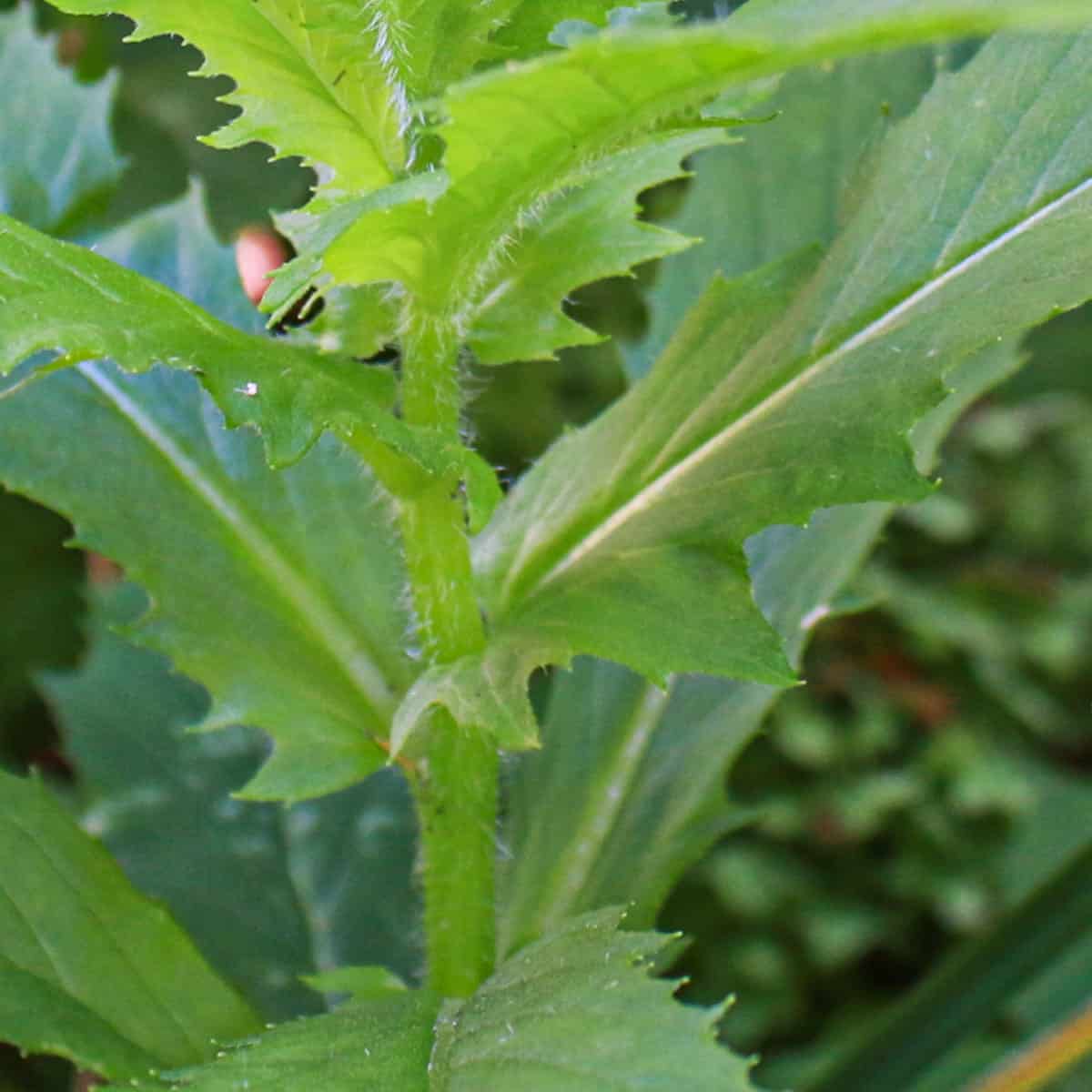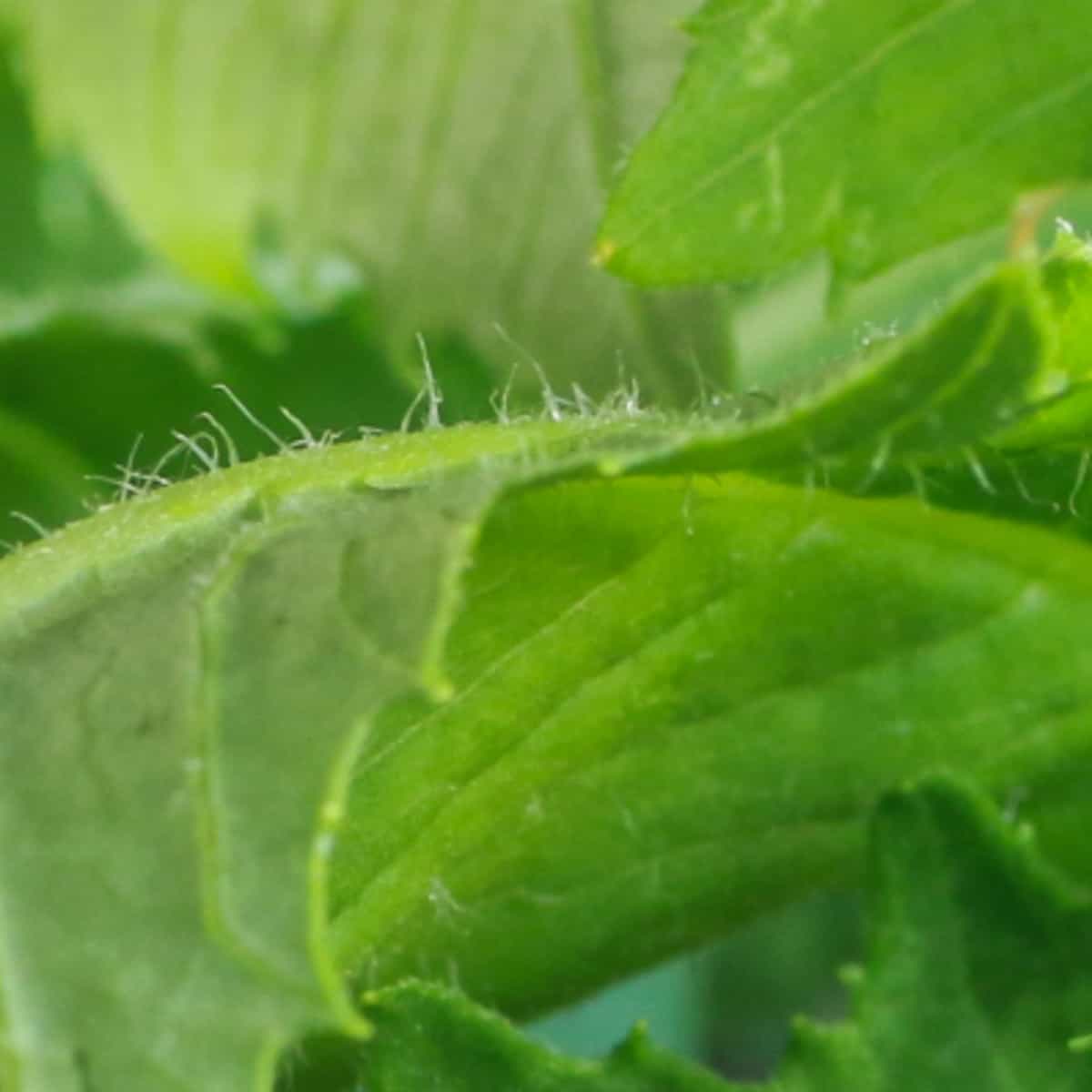 Removal
If you prefer not to have the plant around, it's easy to remove. It has a shallow root system with a short taproot, so you can remove them by hand. Ideally, the plants should be removed before the flowers bloom.
The wind-dispersed seeds are borne on silvery hairs visible when the flowers bloom. You can also remove the plant with herbicides, but I hardly think that's necessary.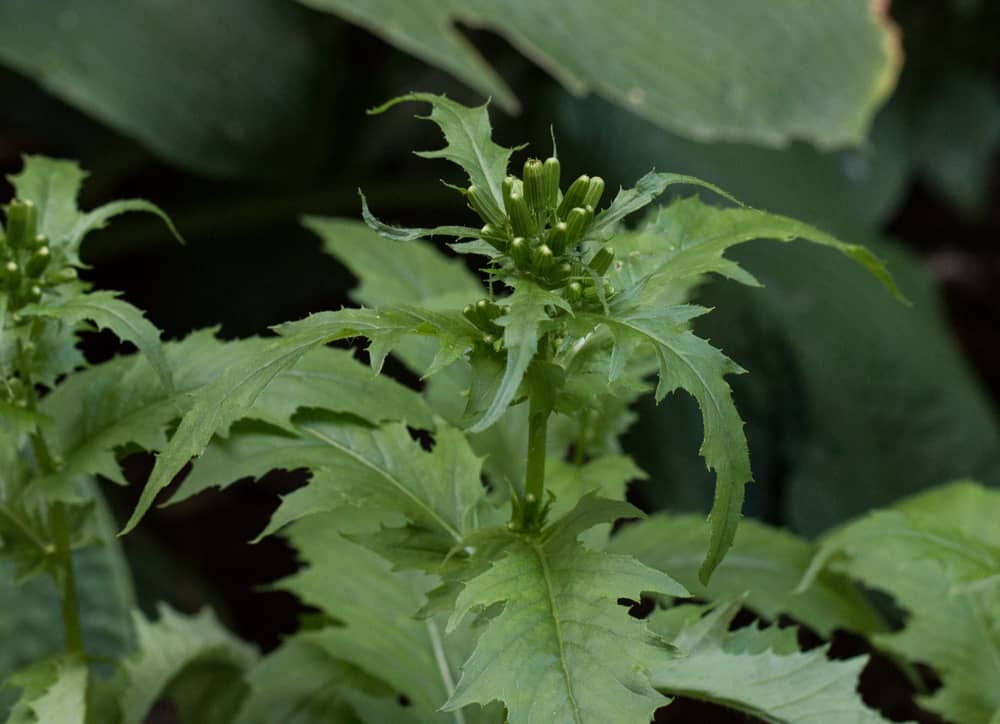 Cooking
The flavor is intense. Some asters have a strong flavor that is just too much, like giant ragweed. Generally with plants I want to eat, I want them mild tasting, or slightly bitter.
Use fireweed like an herb
My friend Marie Viljeon posted about eating the plant as an herb in mango salad recipe in her new book "Forage Harvest Feast".
I grabbed a mango and a couple leaves of fireweed from a neighbors yard, and put them together. It was a perfect match. The aster flavor is never going to be pleasant as a cooked green, but as an herb it's genius.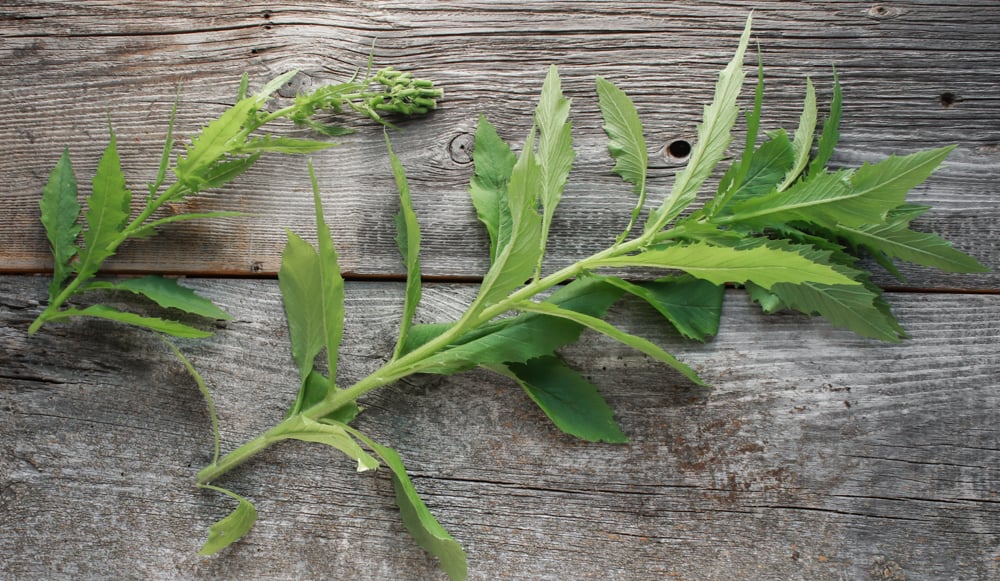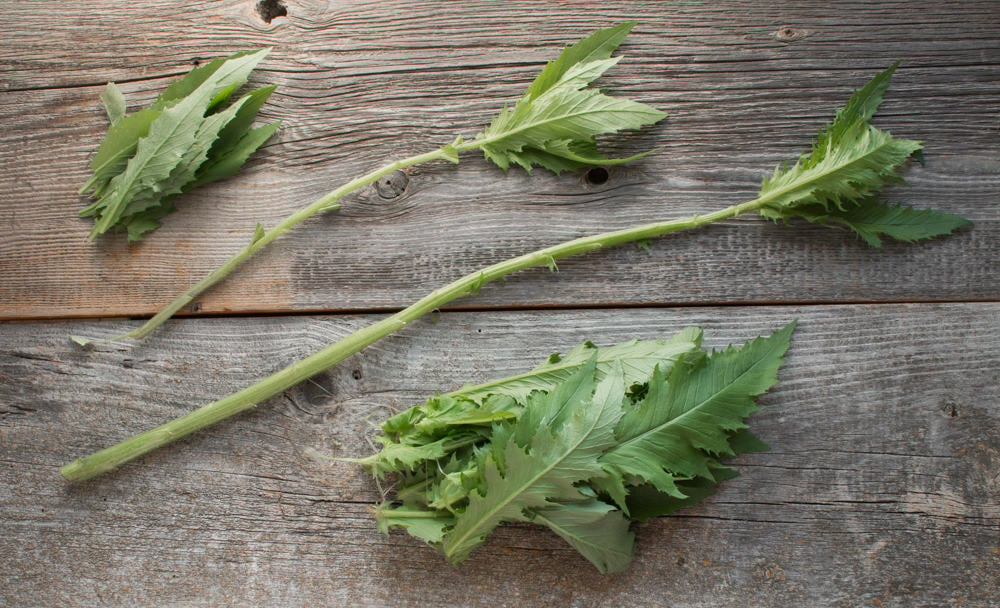 The bright, herbal taste comes compliments sweet fruit. Then, add a little fish sauce and olive oil and you have a pretty cool mango salad.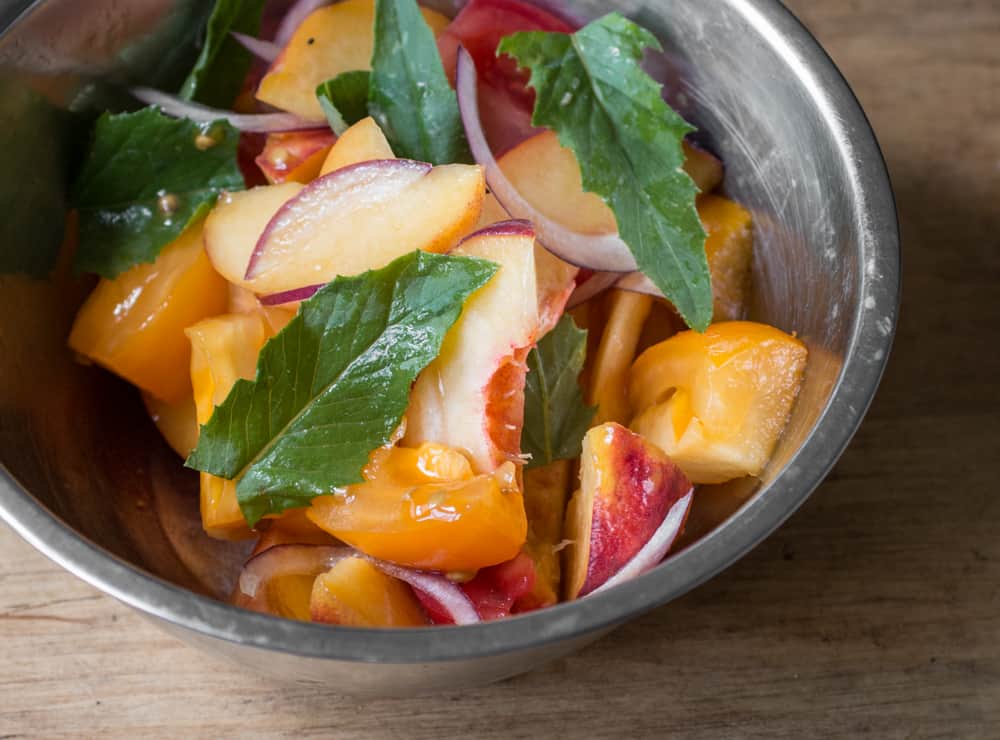 I found that the fruits that I liked best with the herbaceous flavor were similar to mangoes: sunbelt fruit, ripe, juicy fruit bordering on tropical. Peaches, pineapple, guava, and watermelon will all be good.
Here's my favorite salad recipe so far. If you haven't had peaches and tomatoes together, give them a shot, it's a great change of pace when they're a bunch of both of them around in the late summer.
General Cooking
With a plant that has such a powerful flavor, I found I like the young, tender plants the best. Young plants allowed me to use whole leaves and young, tender flower buds, all in small amounts.
I have only been using the plant raw, I thought it was under-whelming cooked.
Don't bother trying to dry it like other herbs: it doesn't keep much flavor.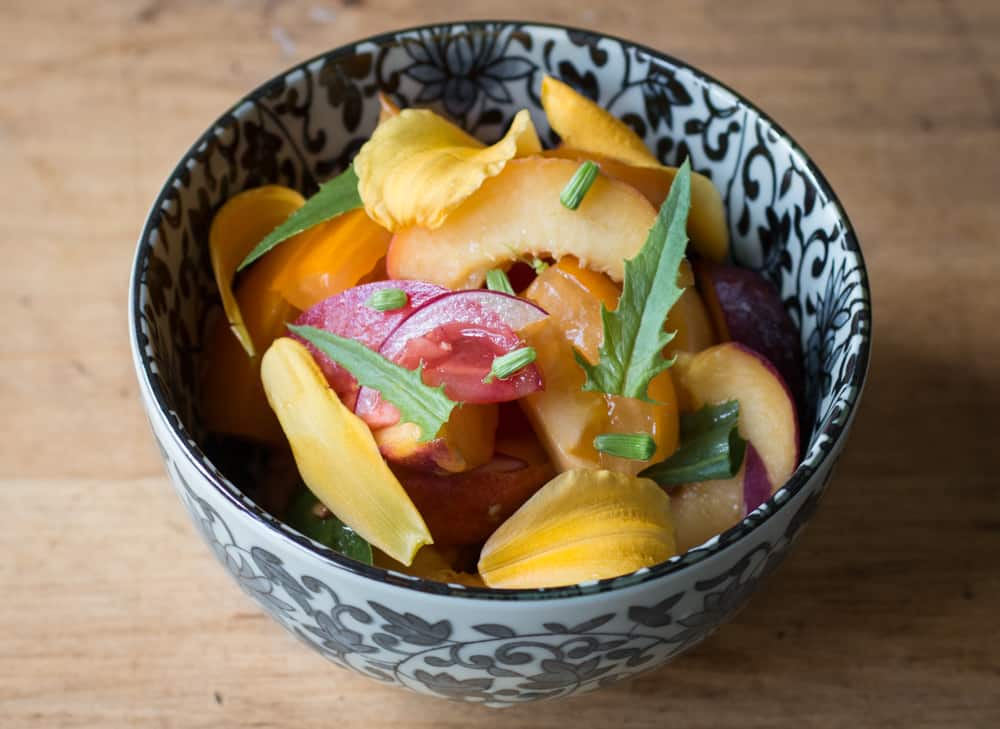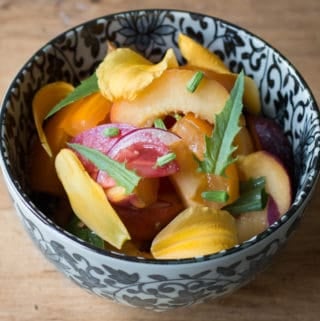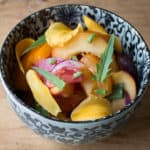 Print Recipe
Heirloom Tomato-Colorado Peach Salad with Fireweed 
A simple salad with a curious-tasting wild herb. Fireweed is excellent with fruit.
Ingredients
Equal parts ripe tomatoes and peaches

Kosher salt and fresh ground black pepper

Leaves

of fireweed

to taste

Red onion

shaved as thin as possible, to taste

Virgin sunflower oil

extra virgin olive oil, or another finishing oil you like
Instructions
Combine all ingredients just before serving. Double check the seasoning for salt, herbs and oil and adjust as needed, then serve immediately before the tomatoes begin to weep their juice.
Notes
Watermelon would be a great substitute for the peaches.