For the most part, we don't appreciate older animals much. We want things young, tender, and easy to chew. Old dairy cattle are an unwanted, tough by-product of industry, the same goes for old milking ewes (and their unwanted male offspring necessary to keep them producing goat milk for cheese).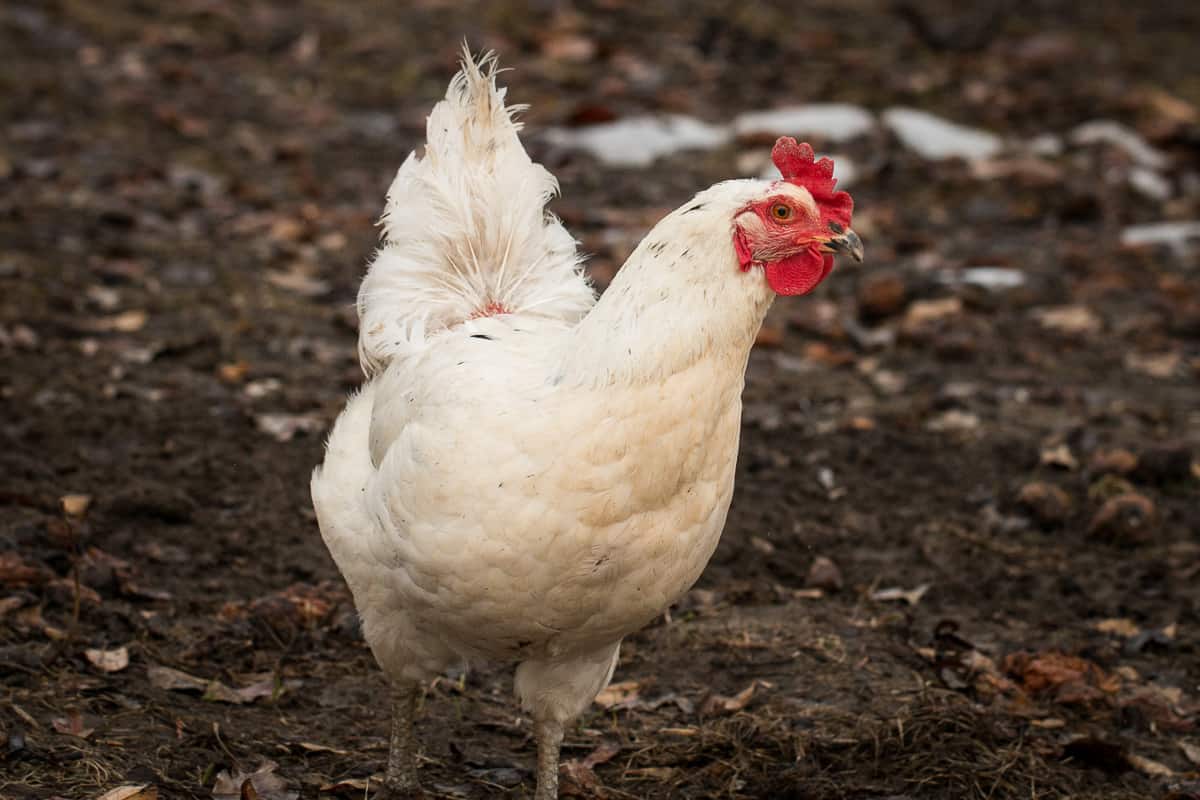 Old laying hens are the same. Once the little egg engines are done, they might be buried, composted, or hopefully, used for anything at all, but from what I can see, typically some sort of feed, for someone or something (they used to go into Campbells chicken soup, but not anymore).
There's some exceptions, and you can see a paradigm shift, albeit a subtle one, mostly among chefs thanks to Chef Magnus Nilsson, who famously started purchasing only retired dairy cattle for their complex flavor and different qualities from conventional beef.
Last week I had a chance to help find a home for some old laying hens a couple was looking to relocate from their farm. I thought it was a good chance to do the hens a solid, and give them the culinary appreciation they deserve, as well as being my maiden voyage for chicken processing.
(For the record, the people raising the birds were well aware that a new home meant a stock pot). If you know anything about birds, an old laying hen is not a tender chicken nugget--just the opposite, even slow cooking will only render them slightly less chewy.
Old birds are generally unappreciated, and there's undoubtedly a lot of waste that gets created not using them in the commercial egg industry.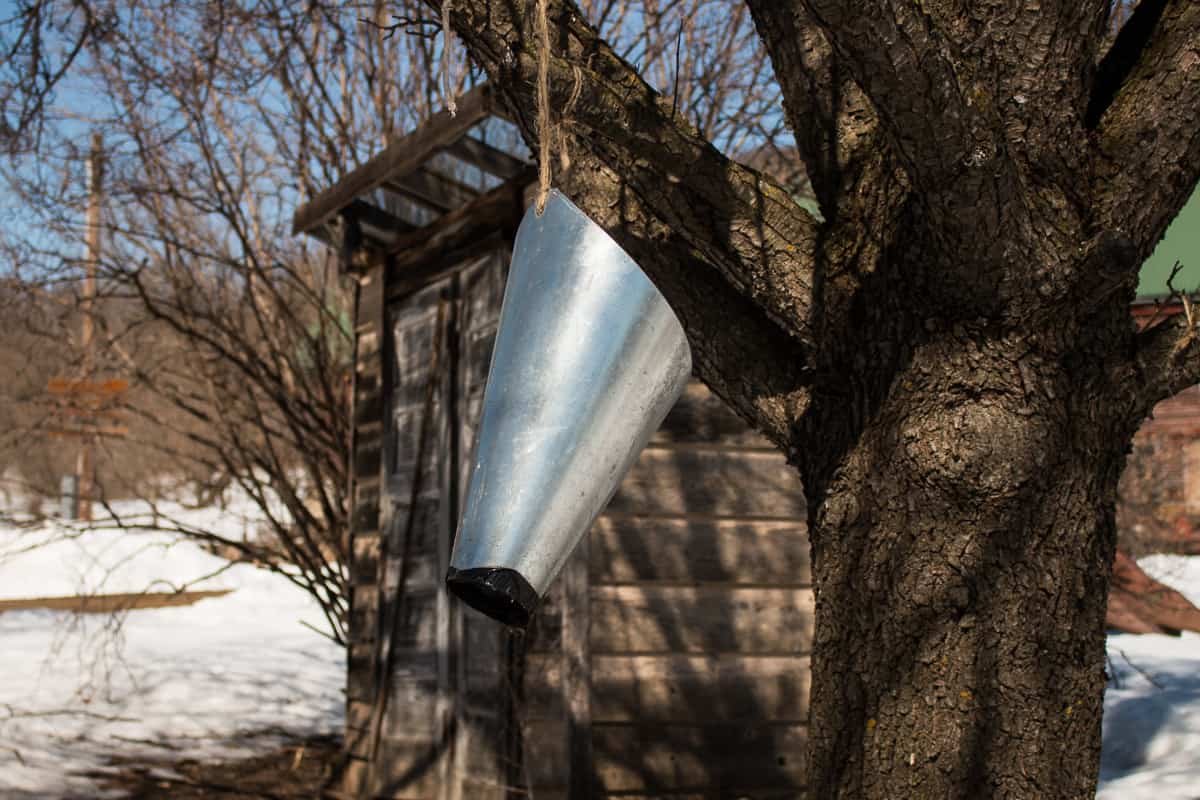 While the chickens may be old, and the meat may be tough, I'd like to think it just means they have different gifts to give. The broth one of those old laying hens can make is fantastic, but the real treats I was looking forward to, lover of whole animal utilization that I am, were the odd parts.
For starters, I knew there would be the most golden fat to render for shmaltz, (it was almost neon yellow in hue) and poultry blood for black pudding and sausage.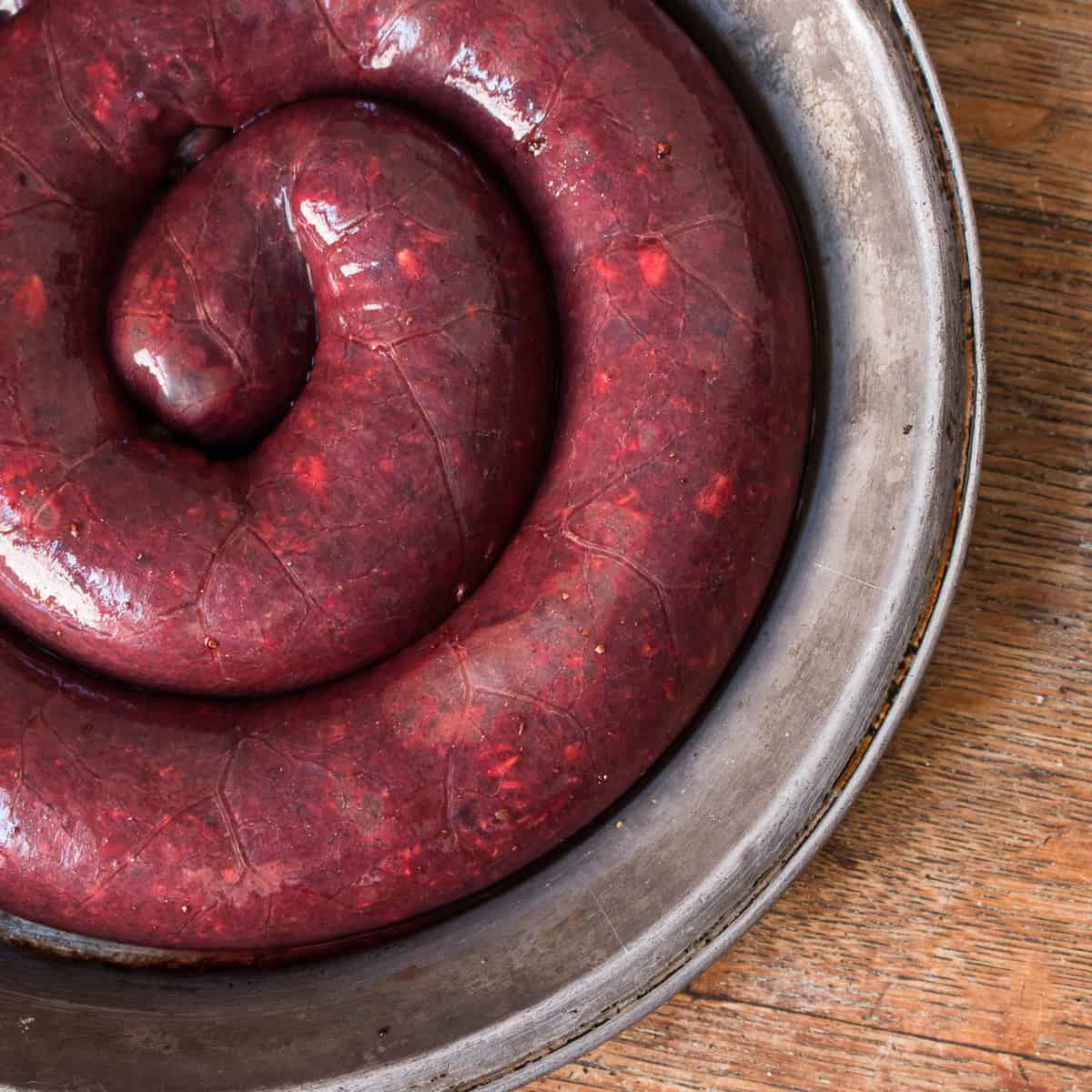 Those were just appetizers before the main attraction though: unlaid eggs. Eggs from the inside of a bird are something most people have never seen or thought about, and would probably not like to.
I can understand a little aversion to something new, but at the end of the day, they're just eggs, and I like omelets, custards and pasta. I'd known about unlaid eggs for years, ever since I read about them in Giuliano Bugialli's the Fine Art of Italian Cooking--a great blend of Italian culinary history narrated by the famous writers militant adherence to tradition.
Like a few other things, the eggs are a type of almost unattainable foodie catnip, and a rare ingredient a lot of chefs would kill to try.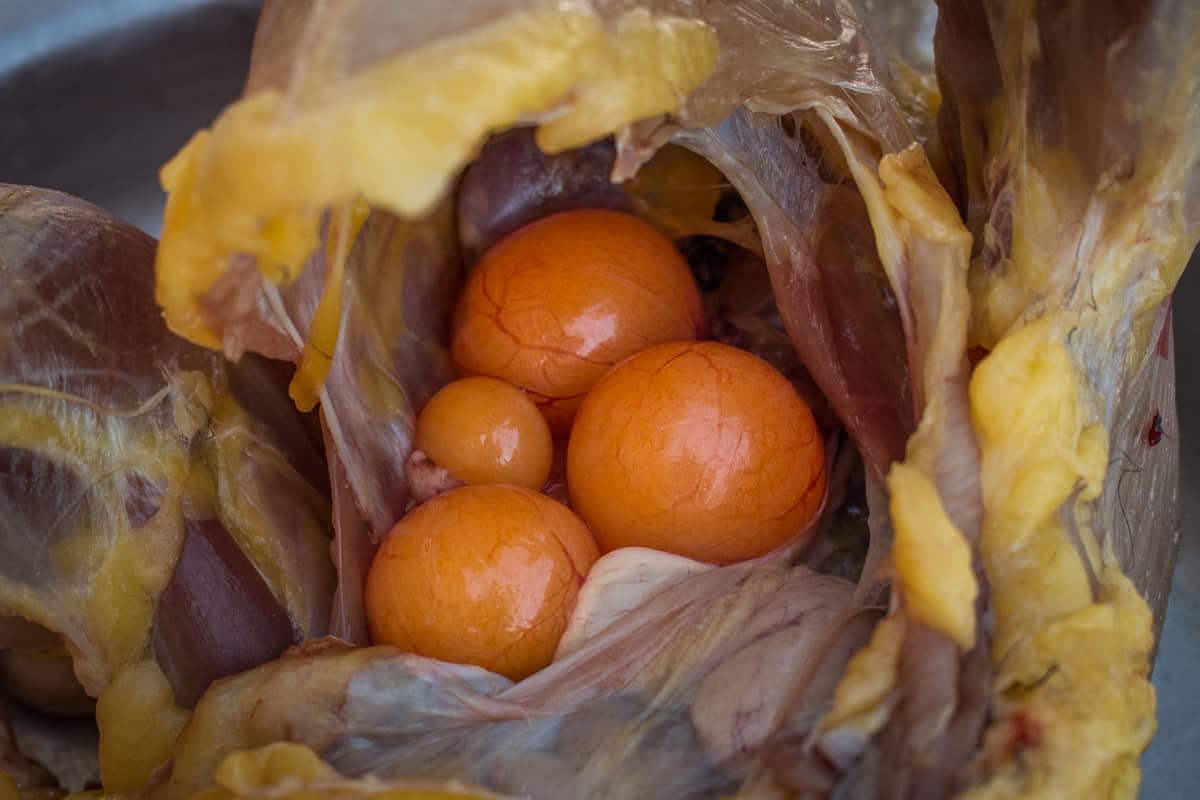 More Than Macabre Novelty
In one sense, unlaid, or immature eggs (some might refer to them as unborn, but that's a little macabre for food speak) are just like eggs you'd by at the store. In another sense, they're completely different. For one, there's no egg white, which means that they're basically 100% fat. Fat is good.
The other, part, that most people will probably find odd or off-putting, is that there may or may not be immature shell coating developing on the eggs, either way, there's going to be a sort of very fine membrane that needs to be navigated.
To get your burning questions and the obvious eyeball comparisons out of the way, yes, some older recipes call for the eggs to be eaten whole, or cooked in soup.
I tried them that way, and, although they could be poached and gently peeled, or small eggs eaten whole, it's much easier (and less ghoulish to most people I'd wager) to simply pop the immature eggs and use where you would egg yolk. And what an egg yolk it is.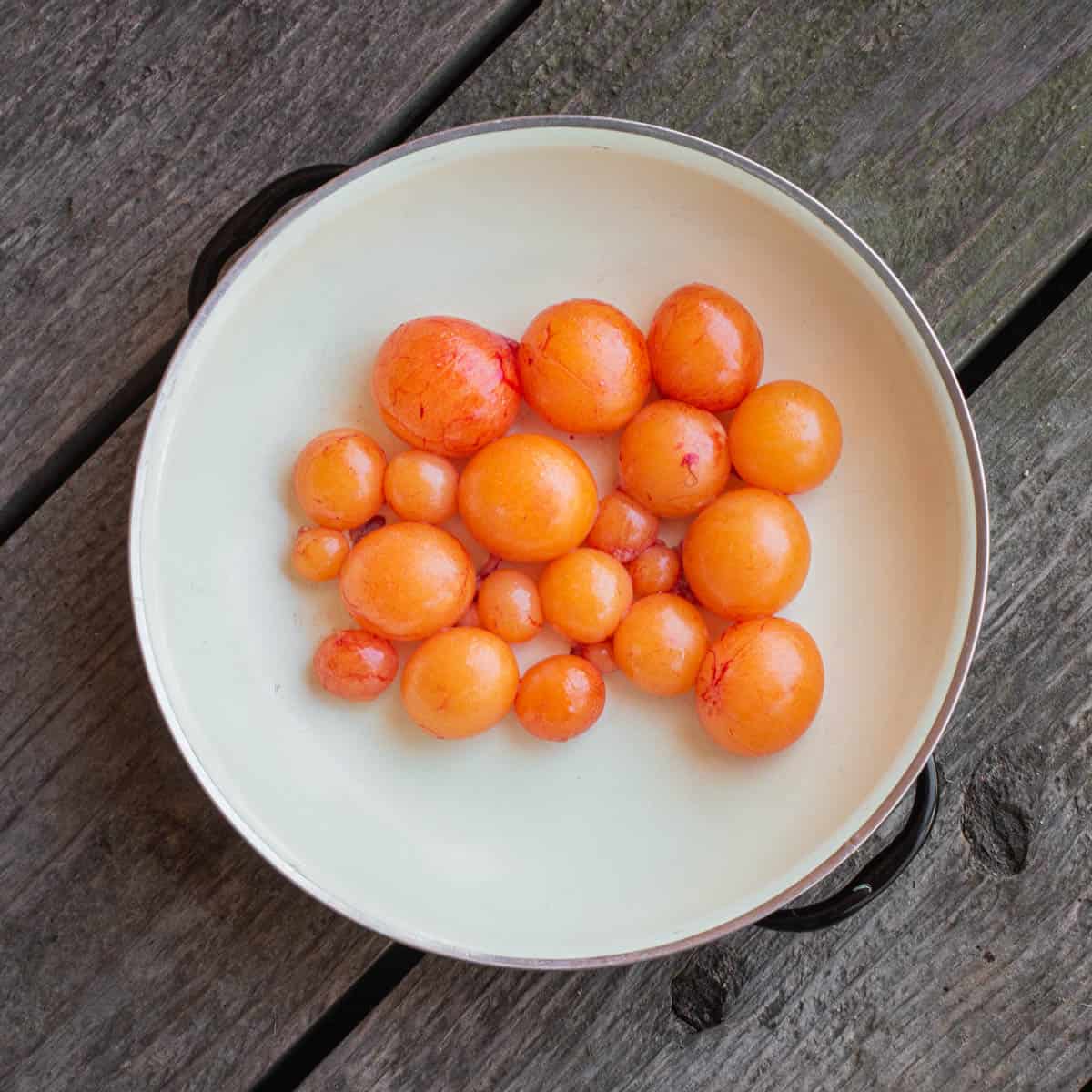 You've never seen an egg yolk like them. The texture is beyond rich, and where a typical egg yolk would be runny, an unlaid egg is thick like melted cheese--almost as if it's been par-cooked. That, combined with the intense orange color you get from a diet of a bird doing real bird things outside, in nature, is a recipe for a very special ingredient.
A special ingredient for who you ask? Well, of course I'm not the first, and the best article I found on it featured the chicken wizard and larger than life Dan Barber of Blue Hill at Stone Barns, who had an epiphany about the eggs after eating a bowl of pasta in Tuscany made from the immature eggs.
After he went back home, he quickly instituted the process of unlaid egg harvesting at his restaurant from spent laying hens. I'll link to New York Times article on that at the end of the post.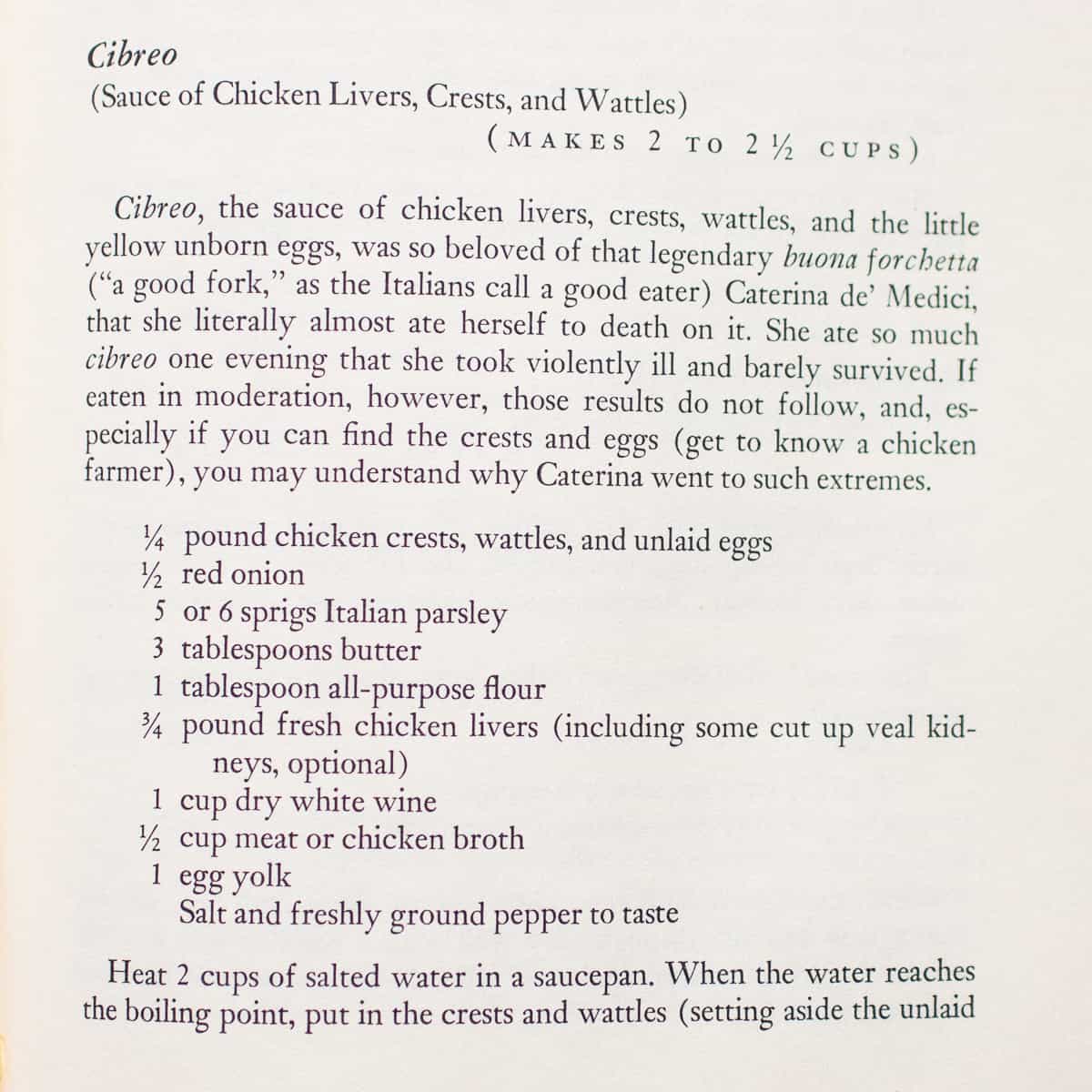 Cooking
So, what the heck could you do with unlaid eggs? Just about anything you could do with a really good egg yolk. First, pasta. If you've ever made homemade pasta and just used a whole egg, some water and flour, you'll be in for a treat making it with only egg yolks.
The fat of the yolk (and lack of water that can eventually cause the dough to oxidize and discolor) ,makes for most tender, succulent, bouncy noodle. I can pretty much guarantee it's the best pasta you've had (gnocchi too).
The second, and my favorite so far, is using them as a thickening liaison. Thickening sauces and soups with egg, or just egg yolk is an old-time thing, most people know the famous Grecian avgolemono soup, and carbonara, but you could use the method anywhere you'd like to gently tighten up a sauce, off the heat, of course.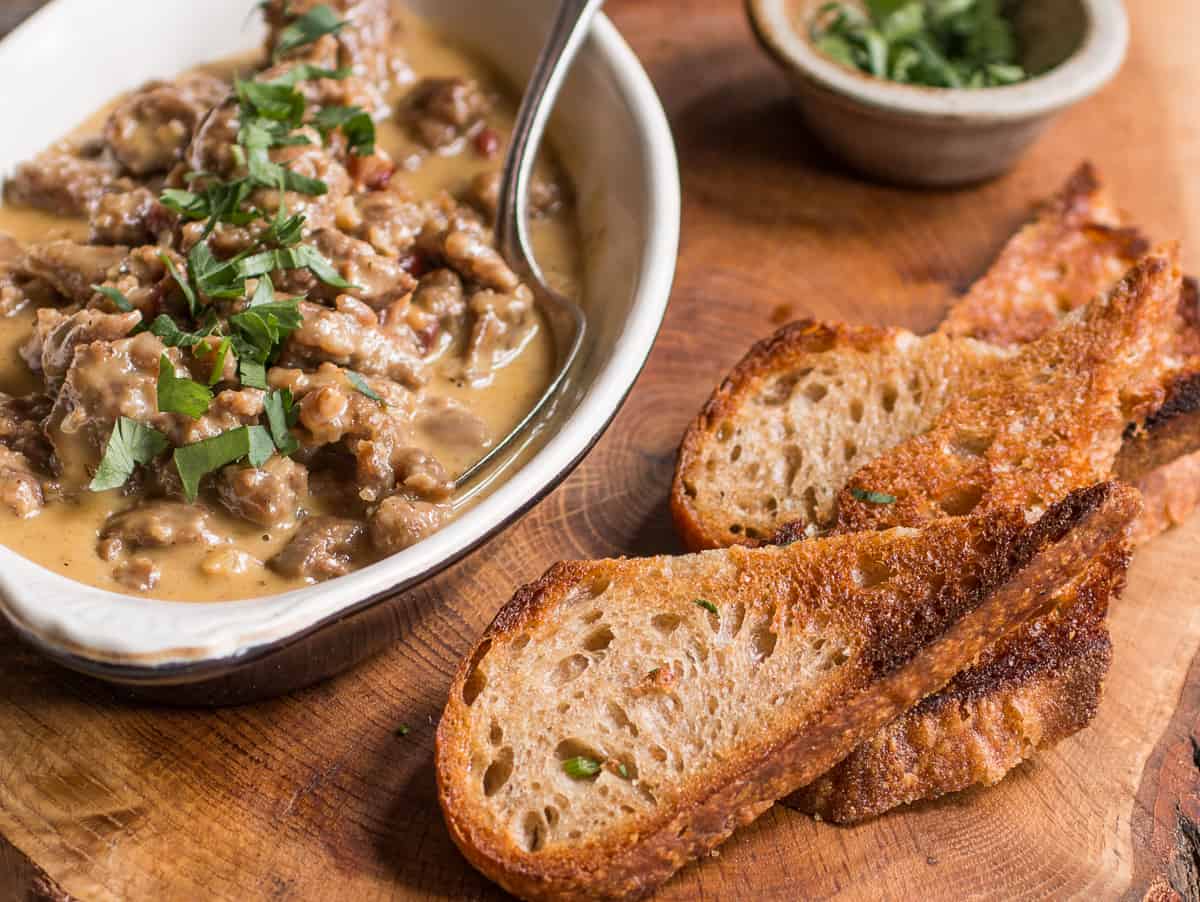 There was one recipe I'd wanted to make for years out of Bugialli's book I mentioned before. It's called cibreo, and it's a sort of fricasee or quick stew made from everything but the cluck.
Dating back at least 500 years, the sauce is still well known in Northern Italy, although, just like the use of wild beet greens has generally switched from feral Beta vulgaris to chard, the sauce in it's original form (taken from the Oxford Companion to Italian Cooking) used everything from cockcombs, wattles, testicles, livers, hearts and unlaid eggs is now pretty much just stewed chicken livers, sometimes thickened with egg.
Either way, it's an excellent dish, and you don't need to butcher your own chickens to taste it. See my modern adaptation here. So, while they won't be for everyone, unlaid eggs are an interesting thing to know about, especially if you harvest your own birds.
Further Reading
NY Times: Chef Dan Barber has an unlaid egg epiphany
Dan Barber coloring chicken eggs red by feeding birds bell peppers
Cibreo: Rennaissance chicken livers on toast
Giuliano Bugialli: The Fine Art of Italian Cooking