Porse snaps, or schnapps, is a traditional Danish treat served after dinner as you would a digestif. Instead of being flavored with caraway or fennel like other aquavits, it's a liquor flavored with the porse plant, also known as sweet gale or bog myrtle (Myrica gale).
I have to travel north three or four hours to get sweet gale, but I have plenty of Sweetfern (Comptonia peregrina) around. Both plants are aromatics that deserve some play in your kitchen. A simple sweet fern recipe you can make to get an idea of the flavor is an easy liquor.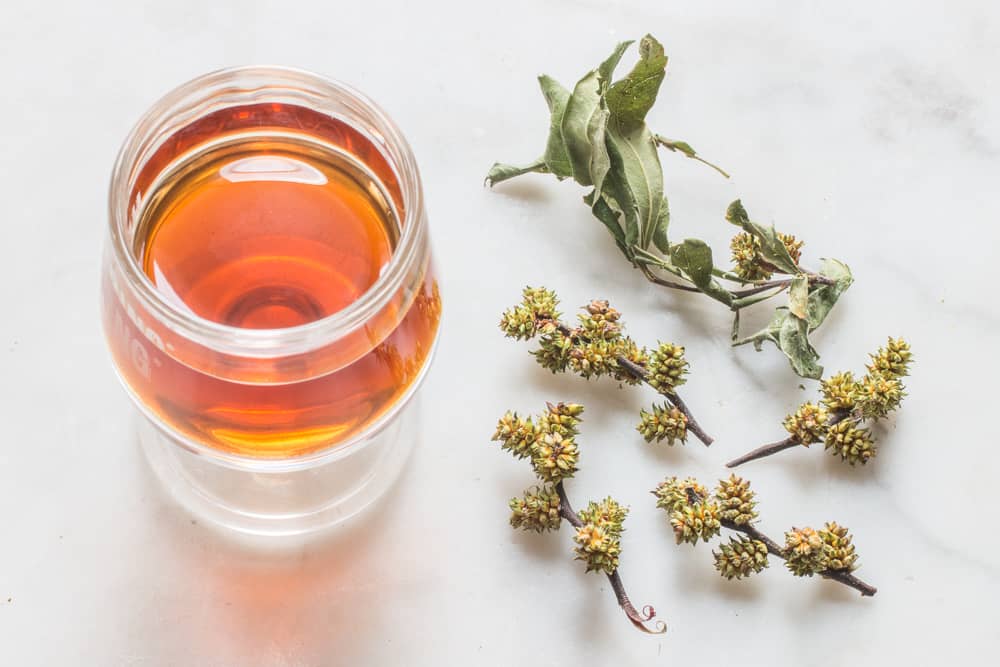 Both plants have leaves that give off a great aroma, but for me personally, the seeds are the best part of both plants and I find the aroma stronger with them. Since the seeds are smaller and more compact than leaves, it's also easier to weigh them or measure to have good results that are pretty easy to reproduce.
I came up with this simple liquor when I read that sweet gale leaves used to be used to flavor different types of alcohol. The seeds, as I mentioned, have a much stronger than the leaves, so a little goes a long way, just a small handful of seeds will flavor a jar or a bottle. I add a small amount of maple syrup to mine, but you can omit it if you like.
Taste
The flavor of the finished product will vary a bit depending on which plant you end up using, or have access to, but it will be strongly herbaceous, piney, and resinous. I've had friends compare sweetfern liquor to herbsaint, and it will have a similar aroma to other liquors made from botanicals.
It is a strong taste, which is why I typically dilute it with something mild like soda water. Sweet fern tends to make a liquor that has a slightly milder taste, where sweetgale will be stronger. If you have access to both plants where you live, I'd suggest you start out with sweetfern.
Commercial liquors will have a slightly different flavor than the one I describe here, but the aroma and general taste will be similar.
Fresh or dried
Either fresh or dried fruits can be used to make this. Since I am harvesting so many things during the growing season, I find it easier to reach for a jar of dried fruit than fresh. Both will work.
Where to buy the real thing
Porse snaps is produced commercially, and there's a few different brands to try. If you live in the United States, you may have some trouble getting some.
If you want to buy porse snaps and it's not available at your local liquor store, call a liquor store that sells a variety of liquors and ask for a special order. I recommend Aalborg porse snaps-an older brand that was launched in 1965.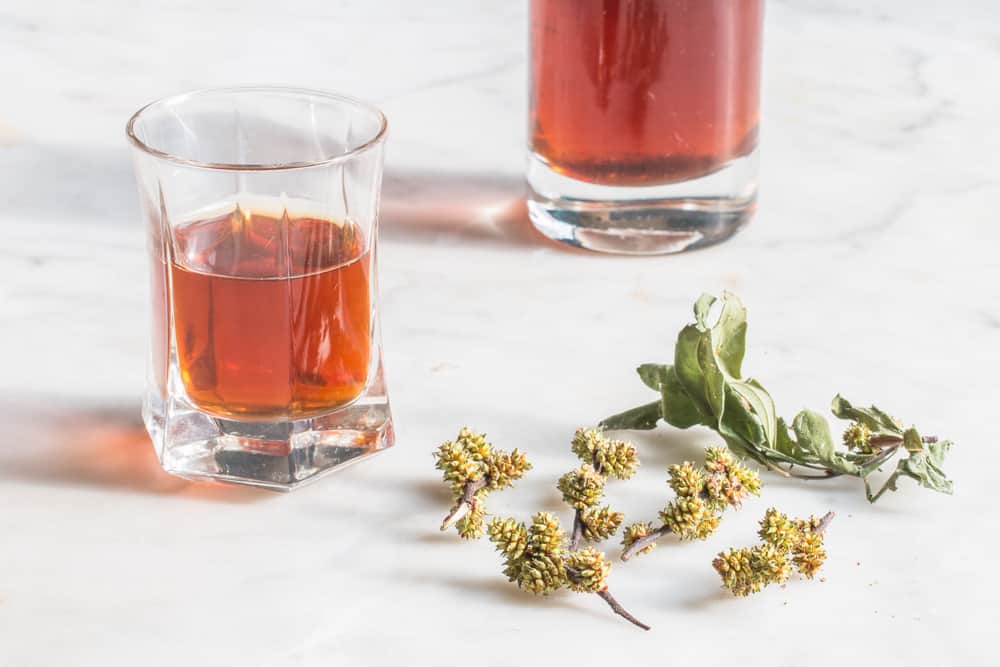 More
Foraging and Cooking with Sweet Fern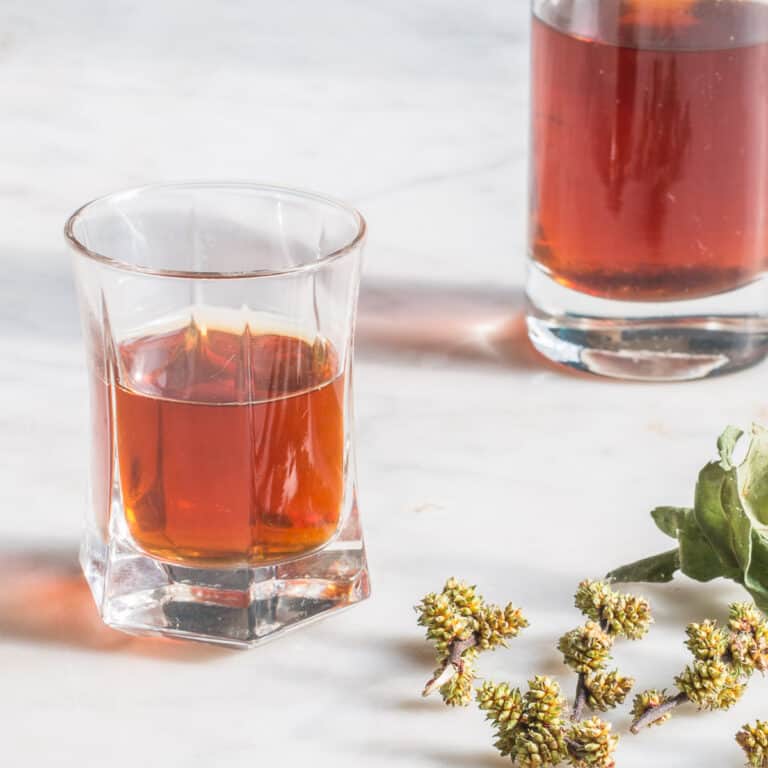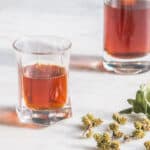 Print Recipe
Homemade Porse Snaps
A simple macerated liquor made from sweetfern or sweetgale seeds.
Ingredients
300

grams

Vodka or about 1.5 cups

7

grams

3 Tablespoons Fresh sweet gale nutlets or sweet fern nutlets or 2 T dried

60

grams

or ¼ cup Maple syrup
Instructions
Gently pound the nutlets in a mortar and pestle to release their aroma, then combine with the vodka and maple syrup in a non-reactive container, such as a pint mason jar. Allow the mixture to macerate for a week, then strain and store in a cool dark place.

Serving

The flavor is strong and herbaceous, so I like this mixed with soda or another lightly flavored mixer.
Notes
You can also flavor this with sweetfern seeds. 
Nutrition
Serving:
1
oz
|
Calories:
855
kcal
|
Carbohydrates:
40
g
|
Sodium:
8
mg
|
Potassium:
138
mg
|
Sugar:
36
g
|
Calcium:
65
mg
|
Iron:
0.1
mg