Swamp saxifrage (Saxifraga pensylvanica) is a little-known edible spring plant that doesn't get a lot of attention in foraging literature. I own a lot of foraging references, but the only one I have that describes the plant comes from Sam Thayer.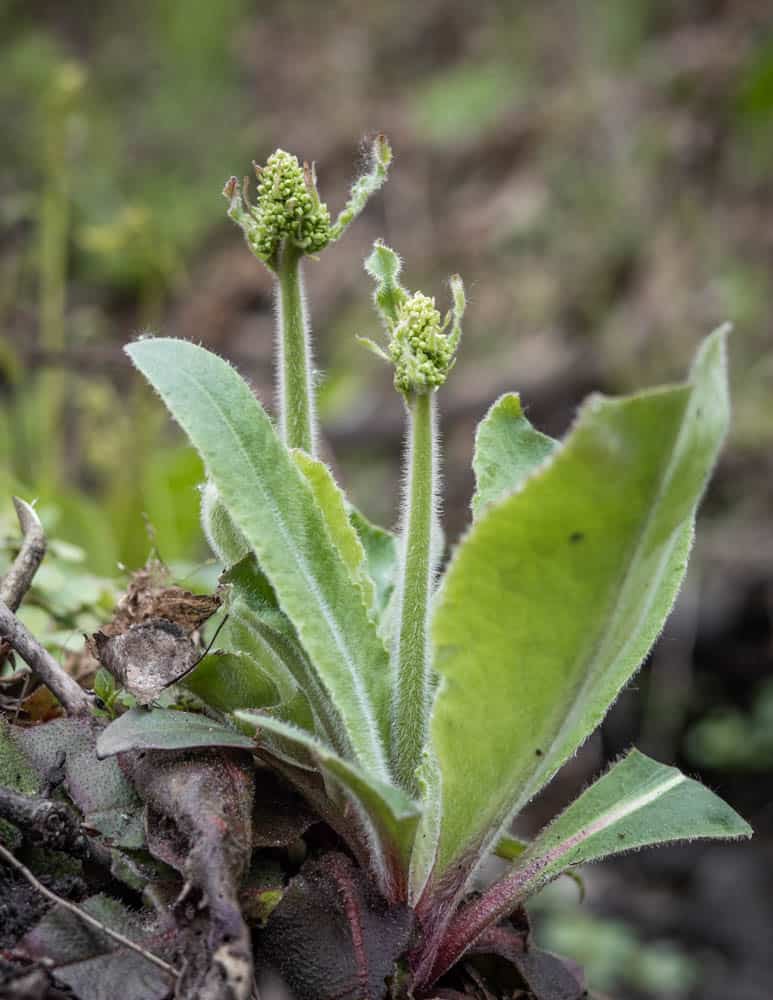 Saxifrage is something to look for in early spring around April or early May, and should be relatively common in the Northeastern United States and into Canada.
When the spring plants are just getting started, the plant will appear as a basal rosette. As time goes on, the rosettes will send up a lance-shaped shoot covered in tiny hairs with tightly bunched unopened flowers at the top. To me they look like something from outer space, and I've gotten in the habit of calling them Klingon asparagus.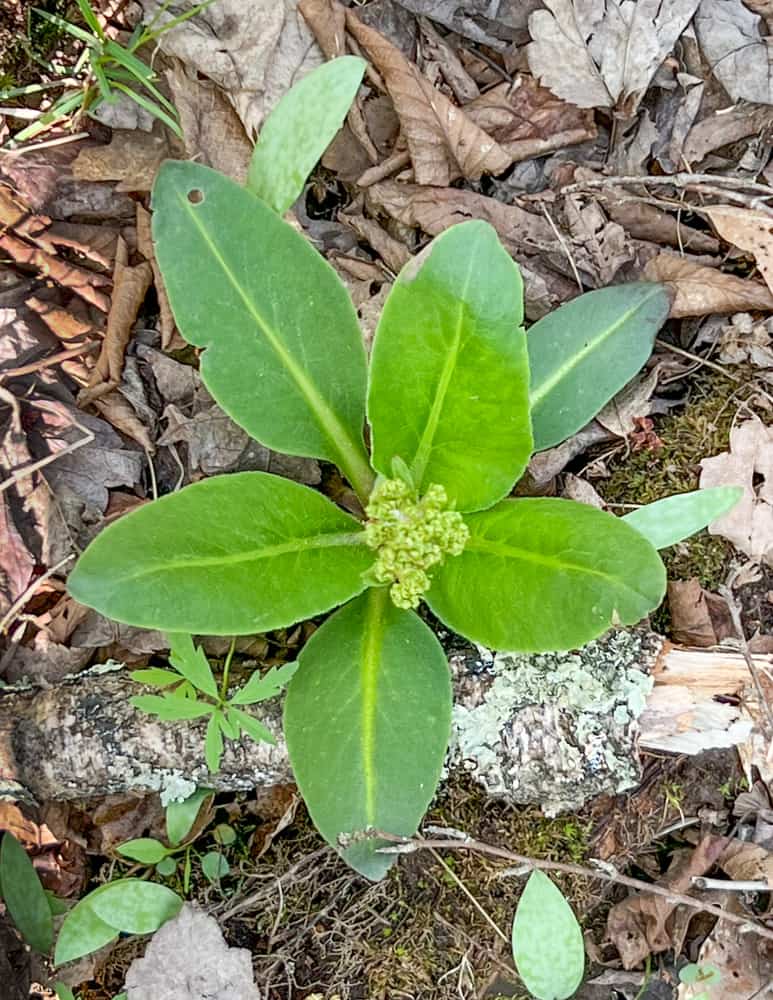 They love wet areas like swamps, river banks, wet meadows, ditches and the edges of streams. When I picked some with Sam the other week, we harvested them in a fen-a sort of sloping, forested bog filled with grassy outcrops.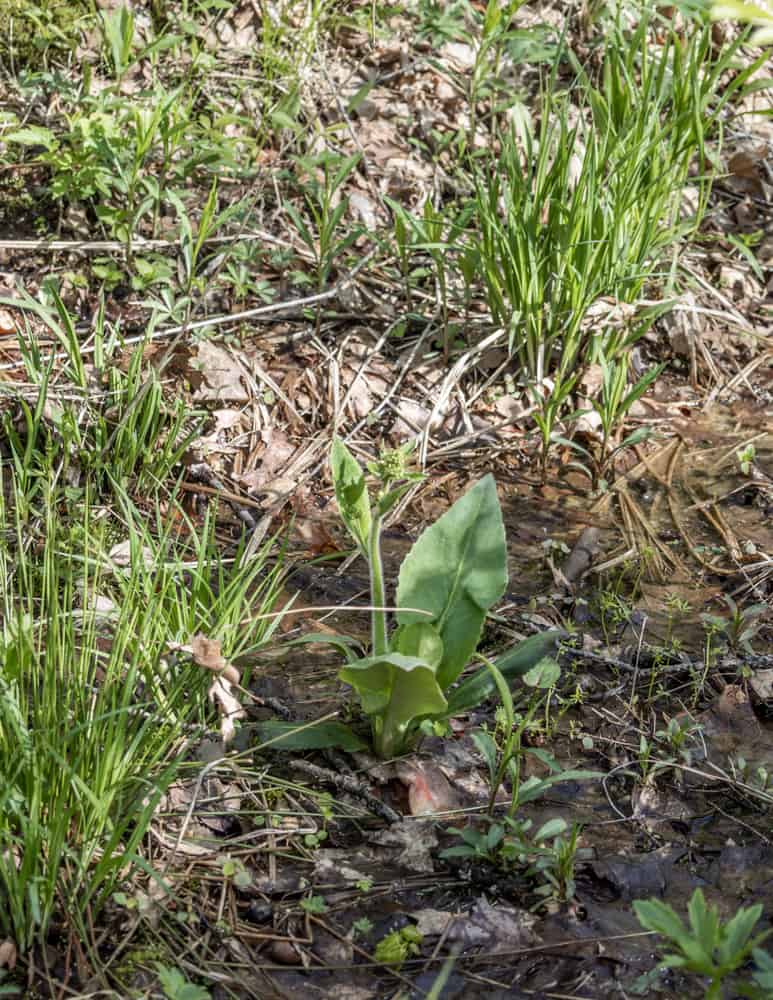 Harvesting
I only know a handful of places where these grow, and some of them are only a few groups of small, scattered rosettes. I don't harvest them if I'm not in a place where they're prolific and wide-spread. In Sam's fen, there were thousands.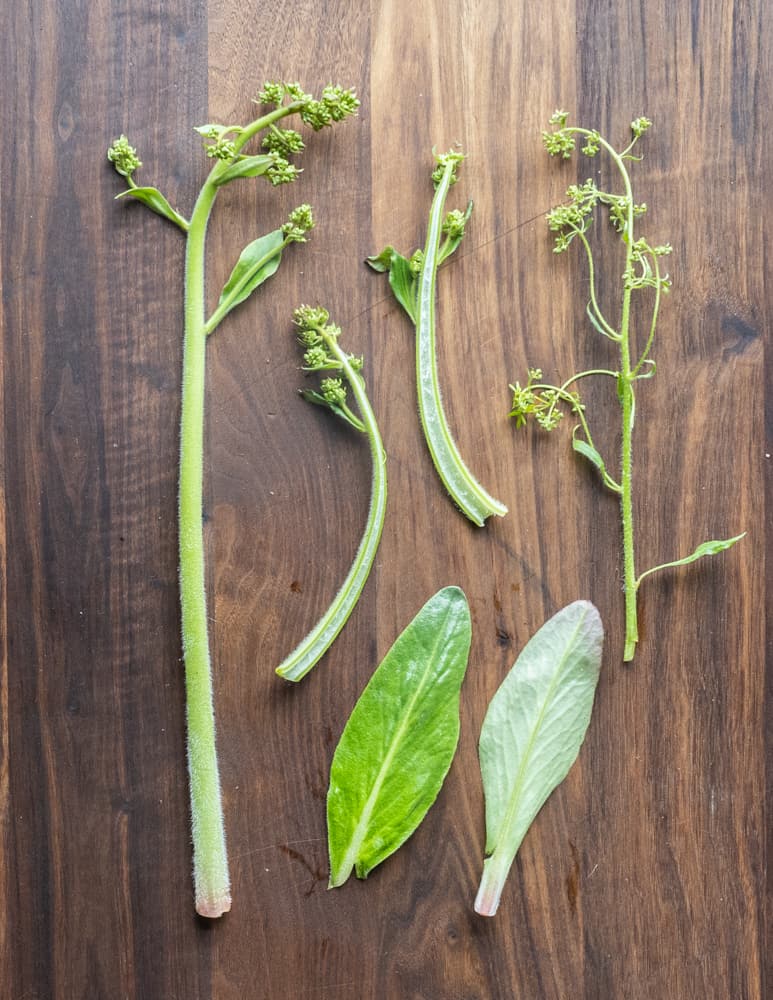 Leaves
The leaves are technically edible, but all of the leaves I've tried have been tough, bitter, and unpalatable. As they come up in the spring when so many other plants are available, I don't see the point in harvesting them.
Shoots
The best part of the plant are the young shoots. Each plant will make a single flower stalk. Deer seem fond of eating them, and a couple of times I've gone to my patches and found the tops all nibbled off. The perfect window for harvesting is short, and you want to get them before they start to branch out and flower.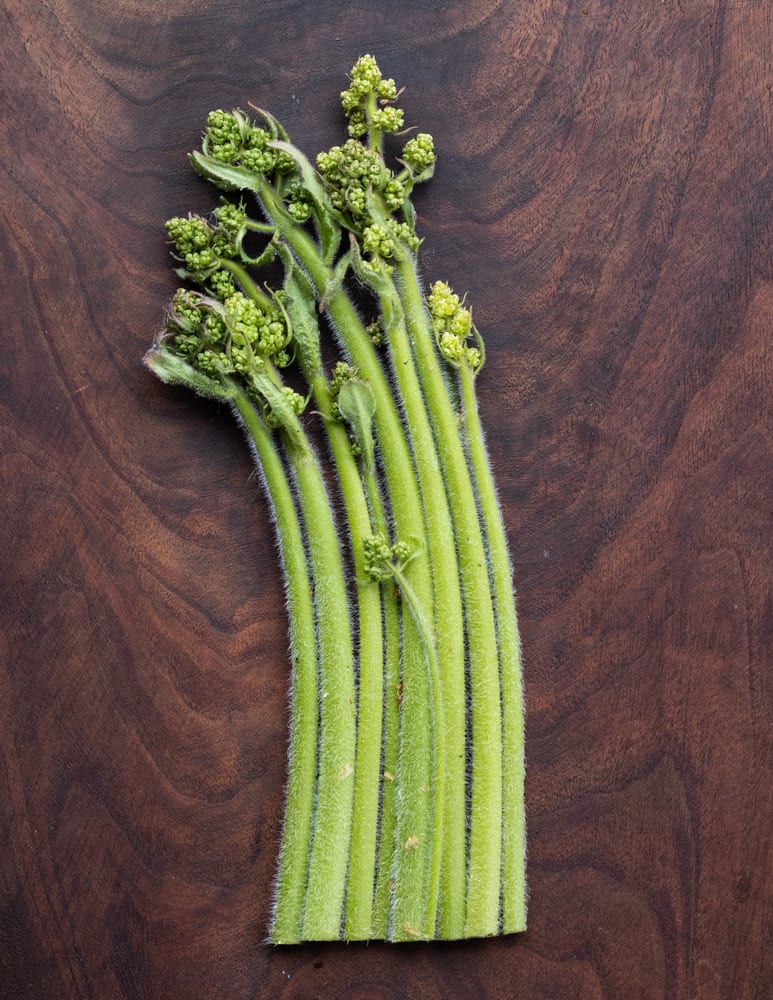 Picked at the right stage, they're crisp, juicy and refreshing with mild flavor. Raw, and unseasoned they can get a little tannic but they're far better than the leaves. The hairs on the stem might look odd to some, but I don't even notice them while eating.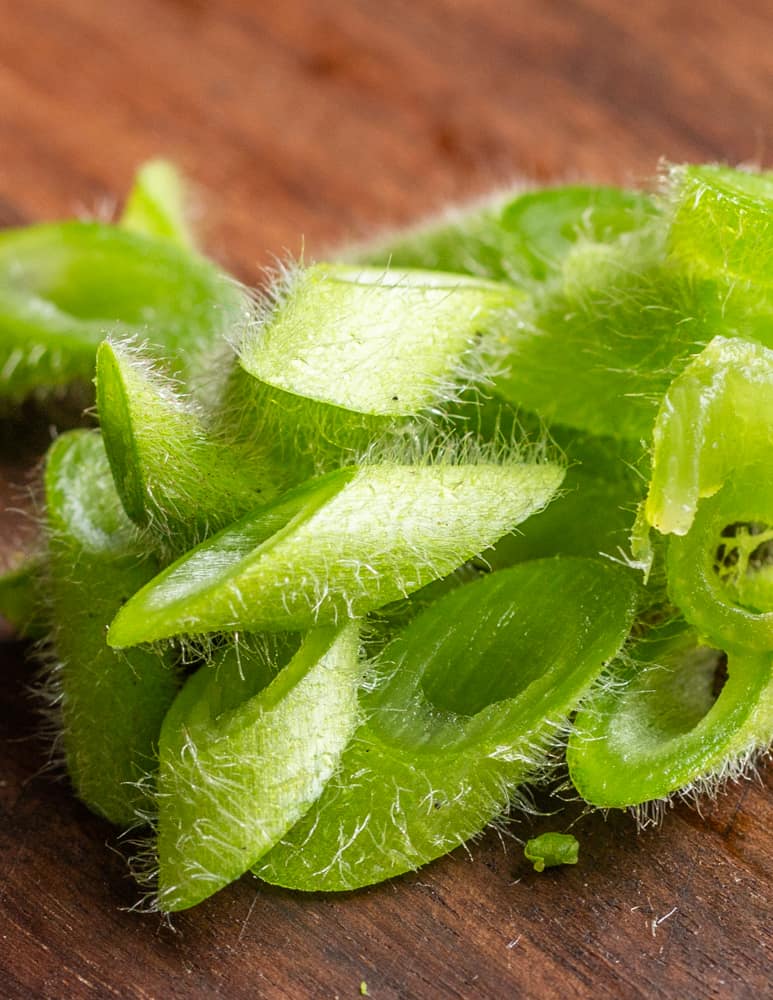 The perfect stage for harvesting is short. The best I've had are thick, fat shoots about the thickness of a finger. Sizes and heights vary from plant to plant.
The most important thing to know is that you want to get them before the plant has started to branch out to make flowers. When the branching starts, the tender shoots get thin and tough.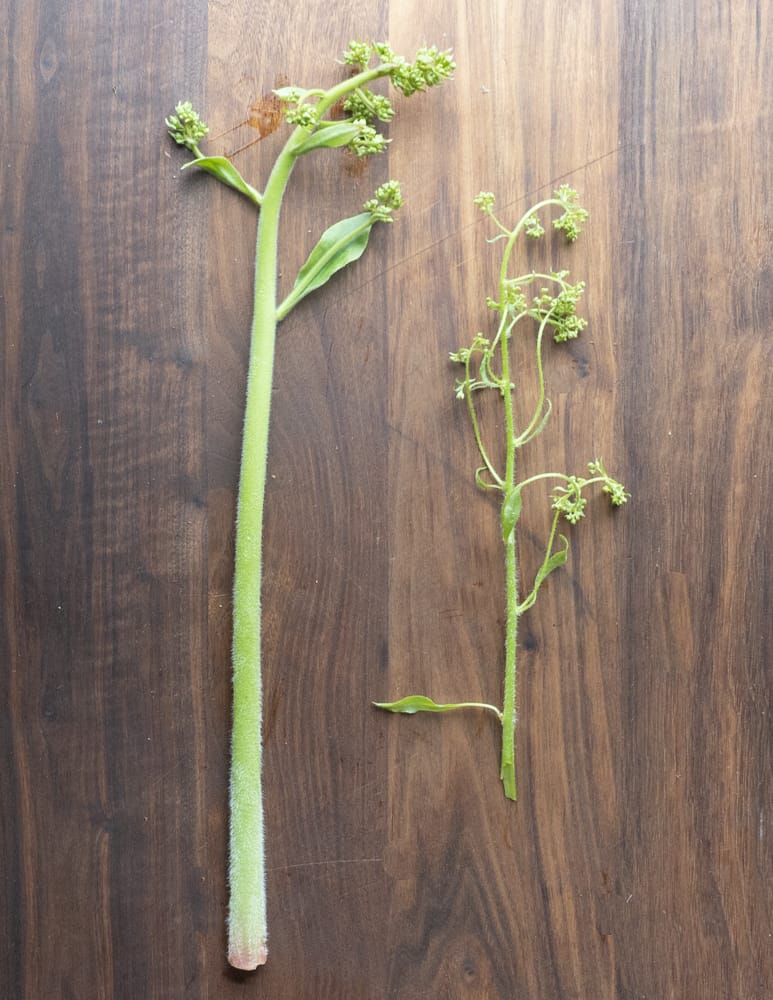 Cleaning
Make sure to inspect the shoots for dirt, especially the bottom. If you need to clean them, swish the shoots individually in cold water after trimming the stems. Just like celery, if you soak the shoots, even for a short period of time they'll start to bend and bow. The bending is only cosmetic and won't affect the flavor unless the shoots were soaked for an extended period of time.
Cooking
Swamp saxifrage shoots are unique in that they're one of the few wild plants that are best eaten raw. They're born for salads and raw, refreshing dishes.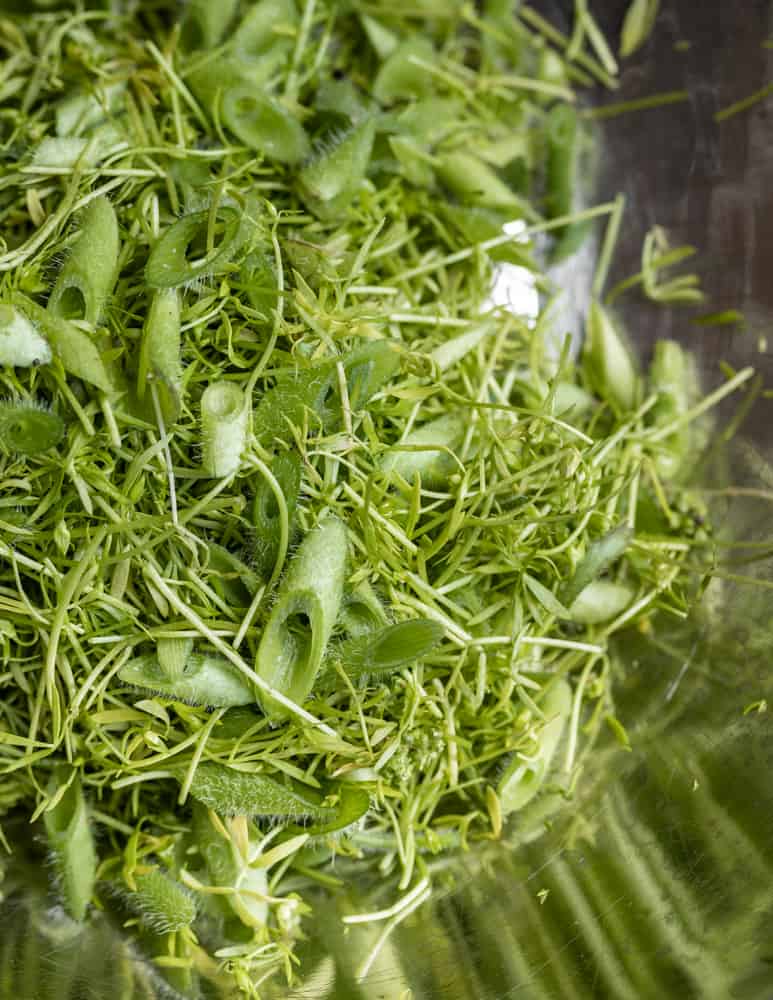 The first time I tried them, I cooked them whole and ruined them. Cooked, the shoots quickly turn limp and soft. Another mistake I made was not removing the top of each shoot.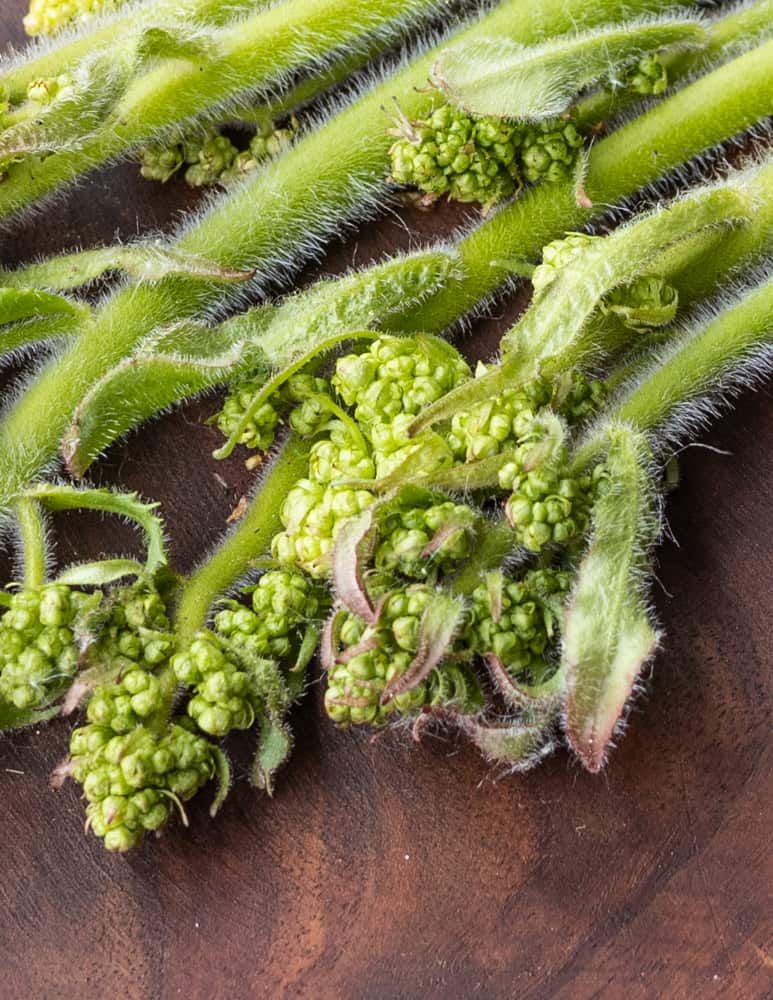 While the asparagus-like top looks appealing, the texture isn't as palatable as the crisp shoots. If you harvest some, cut or snap off the tops and discard them.
Sam's Mother's Day Ditch Salad
The best thing way I've eaten saxifrage shoots so far, and the way I'll continue to eat them, is sliced and mixed with a few other things to make a light, crisp spring salad. Sam calls it ditch salad, but don't be fooled by the name. This is an all-wild salad, and a spring delicacy.
To make the salad, Sam cuts up a bunch of saxifrage shoots and mixes them with chopped false mermaid weed (Floerkia proserpinacoides) a spring ephemeral that tastes a bit like sweet mustard sprouts. That plant isn't easy to come by for most people. Chickweed makes a great substitute and is available at the same time.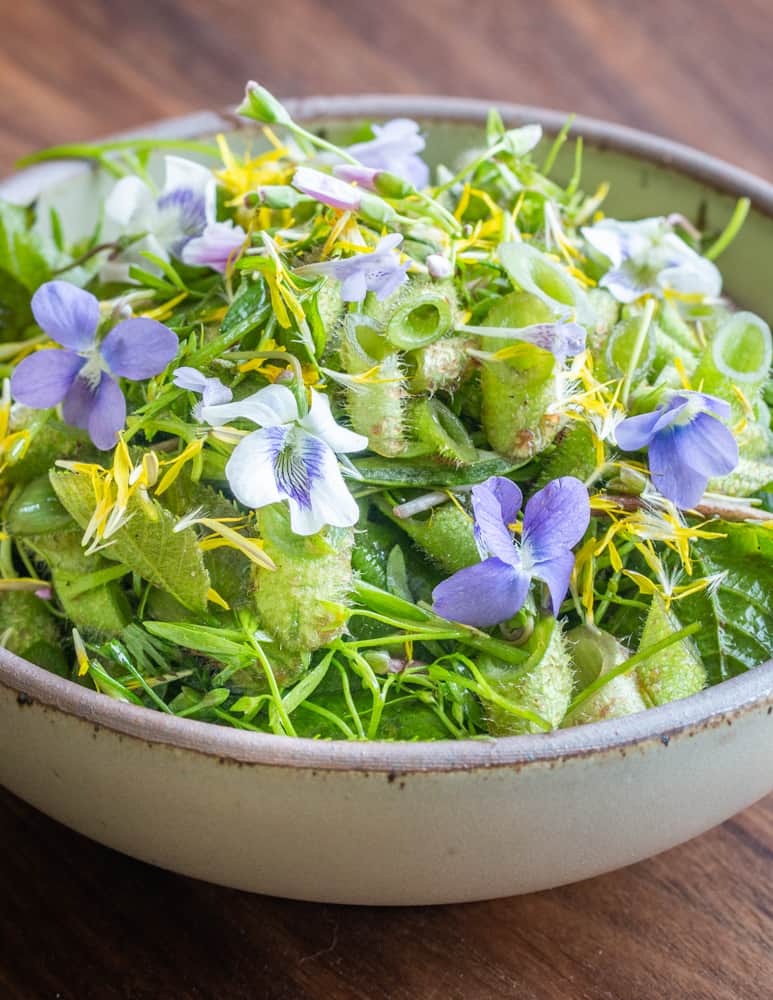 After mixing the stems and greens, you season the salad with a dash of maple syrup and vinegar, salt pepper, and some nice salad oil. Sam uses his cold-pressed hickory nut oil. It's one of the most unique salads I've eaten, and it's 100% wild.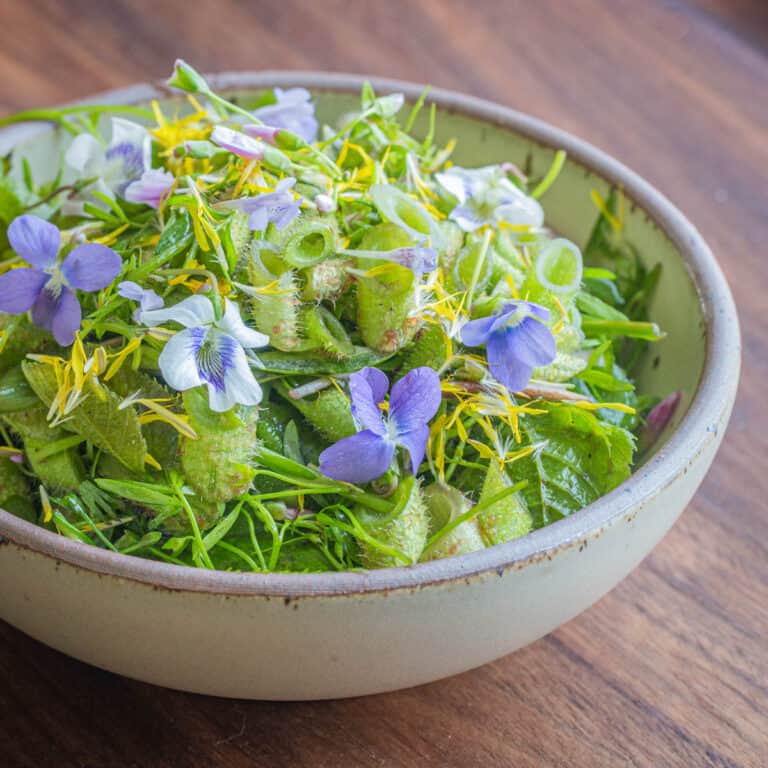 Print Recipe
Swamp Saxifrage Salad
A crisp, all-wild spring salad made from swamp saxifrage shoots and tender spring greens.
Ingredients
4

oz

tender saxifrage shoots

2

oz

floerkia greens or chickweed

1

tablespoon

hickory nut oil

½

teaspoon

maple syrup

2

teaspoons

blueberry juice reduction

or raspberry puree

Fresh lemon juice

or vinegar to taste, about 1-2 teaspoons

Kosher salt and fresh ground black pepper

to taste
Instructions
Cut the floerkia greens if using into 1 inch segments. If you use chickweed, use the tender tops.

Cut off the top of each shoot and discard.

Slice the saxifrage shoots into ¼ inch rings on the bias, drawing the knife back towards you to prevent crushing them.

Combine the sliced shoots and cut greens in a bowl, season to taste with the remaining ingredients and mix well.

Taste the salad, and consider if you think it needs more salt, acid, oil or sweetness.

Adjust the seasoning until it tastes good to you, then serve immediately, mounded on small, cold salad plates.
Notes
Making the salad your own 
These ingredients are hard to come by, even for some foragers. You can make a similar salad using chickweed and sliced asparagus. 
Nutrition
Serving:
3
oz
|
Calories:
42
kcal
|
Carbohydrates:
2
g
|
Protein:
1
g
|
Fat:
4
g
|
Saturated Fat:
0.3
g
|
Polyunsaturated Fat:
1
g
|
Monounsaturated Fat:
2
g
|
Trans Fat:
0.01
g
|
Sodium:
27
mg
|
Potassium:
130
mg
|
Fiber:
1
g
|
Sugar:
1
g
|
Vitamin A:
464
IU
|
Vitamin C:
4
mg
|
Calcium:
35
mg
|
Iron:
0.3
mg
More Shoot Vegetables
References